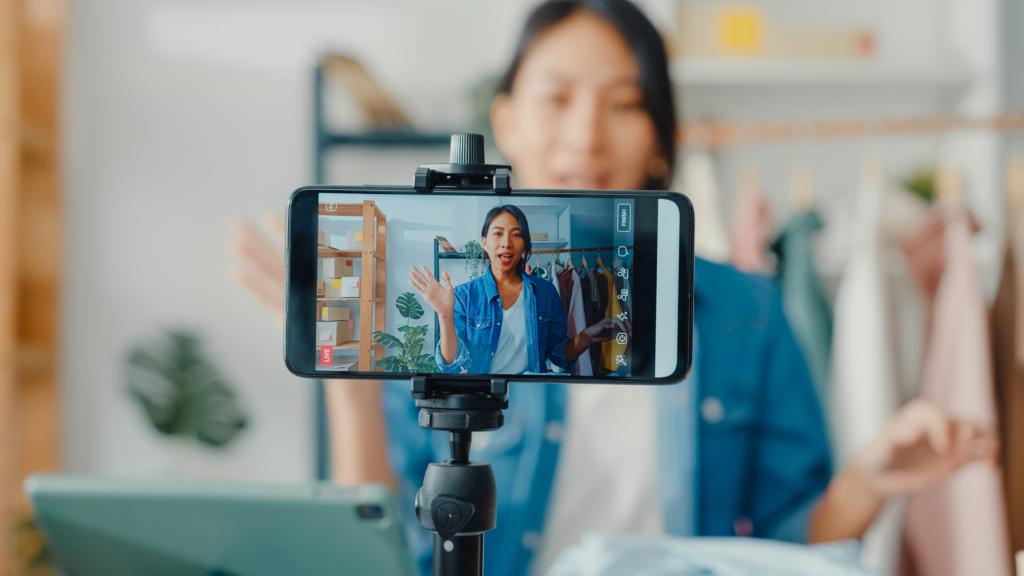 Influencer marketing is gaining rapid popularity in the digital realm, and for all the right reasons. As of 2023, around 59% of the global population can be found on social media, which is almost 4.7 billion people from around the world.
Therefore, as consumers turn to social media platforms to locate items of their interest through product recommendations and check the worthiness of their cart via product reviews, influencer marketing becomes an effective way for businesses to tap into niche markets, increase brand awareness, and forge customer loyalty.
While an influencer marketing campaign possesses unlimited potential for businesses to attract their target audience, curating a successful campaign isn't everyone's cup of tea. This is where an influencer marketing agency steps in. With their extensive network of influencers, these agencies can help match your business with the right influencers and constitute a strategic campaign from start to finish.
If you're looking for the top influencer marketing agencies in the UK, here's our recommendation of the best digital marketing agencies in the UK that are worth every penny.

NUOPTIMA
NUOPTIMA – yes, that's us! You've found this page because we're so good at marketing we're able to promote ourselves (that's the sort of people you want in your business).
A bit about us
We're an honest growth agency, and our goal is to drive profit for your business. 
We don't work with everyone. In fact, we actively refuse 50% of all businesses that try to work with us. That's purely based on if we think we can make your campaign a success. We only grow as an agency if we can get you results and you refer us to your friends and family. 
Before you choose an agency, reach out to our team. We'll objectively tell you what we think, and if it's good, we'll propose a fair price alongside a set of growth expectations and KPIs.
Once you start to work with us, you'll be in regular contact with our team. You'll be provided with extensive data tracking and will see us on regular calls.
Our capabilities
Costs start from $1,000 per month, depending on your requirements.

We've worked with local service providers all the way to public companies.

We've worked across B2C and B2B, having driven brands to 7 figures in sales, and exceeded B2B SQL quotas.
Next steps
Firstly, you should visit our specific services pages in the header menu.

Then, you should read through some case studies

here

.

And when you're ready, send us a message or book a call

here

.
Headquarters – London, United Kingdom
Speciality – SEO, PPC, and all types of Digital Marketing
Founded in – 2020
TOP Agency
TOP Agency follows a model entailing three major steps: Testing, Optimisation, and Performance. Thus, all the strategies this influencer marketing agency uses are tested through a combination of scientific and creative innovation. They are then optimised through feedback loops to maintain excellence and are utilised after being tailored to match your specific needs. 
Apart from influencer marketing, TOPAgency also offers the following marketing services:
Brand Strategy 

Logo Design 

Packaging Design

Content Marketing 

Graphic Design

UX/UI Design

Web Design
TOP Agency keeps track of several influencers from across the globe in order to determine the true potential of each influencer. Hence, they are only shortlisted according to their ability to drive business results. 
Apart from finding influencers that are a perfect choice to communicate your brand identity, TOP Agency also plans strategic marketing campaigns that ignite emotional engagement, time-sensitive action, and social sharing with your target audience with the aim of boosting your reach. They have worked with notable brands like:
Budweiser 

Coca-Cola

Ooma.
Hence, being a 21st-century influencer agency, TOP Agency understands the importance of finding influencers that have the exact personas as your target audience and promises to deliver exactly that.
Headquarters: London
Speciality: Global Marketing Agency
Founded In: N/A

Fanbytes
Fanbytes is one of the best marketing agencies in the UK today, with an unmatched stock of knowledge when it comes to creating campaigns that help brands attract their GenZ audience. The Fanbytes team knows the content that GenZ craves. They have a rich understanding of the ways the people of today are engaging on their socials and how to reach them.
Their numbers speak for them and are a vital reason why Fanbytes is sought-after by some of the biggest names in various industries to run their influencer marketing campaigns. Some of the clients that Fanbytes has partnered with and provided productive results for include the following:
Universal Music Group

McDonald's

Nike
Fanbytes provides a platform that makes it convenient for brands to approve of influencers and the content blueprint – a process that could otherwise take from hours to days. They have over three million GenZ creators from various social media platforms that assist in making unmatched global campaigns at top speed. 
Apart from assisting the union between your brand and the ideal influencer for it, Fanbytes also consistently comes up with market-winning content ideas that challenge influencers to stay on top of their creative game and thus produce smashing engagement records for your business.
Headquarters: United Kingdom
Speciality: Social Media and Influencer Marketing 
Founded In: 2017

House Of Marketers
If you're seeking one of the biggest marketing agencies in the UK that understands how to utilise the true potential of TikTok, then House Of Marketers is the right match for you. Get ready to unleash the real power of TikTok influencers to achieve unparalleled growth metrics for your brands.
House of Marketers has established itself as a trusted partner for high-end brands to create campaigns that push the boundaries of their digital footprint and accelerate their reach. Some of these brands include the following names:
KFC

Western Union

Red Bull
To ensure the finest selection of influencers are assigned with the task of heading your influencer marketing campaign, this influencer marketing agency takes a deep dive into your brand identity and the industry. This enables them to select influencers on the basis of brand fit, influencer engagement rates, audience fit, content style, and influencer credibility. 
The second step for them entails creating influencer campaigns that are planned to achieve primary goals, such as engagement, traffic, conversions, and awareness. Together with influencers and a well-constructed campaign, House of Marketers delivers success-driven results regardless of what stage you are in with your business. Other services House of Marketers offers include: 
TikTok Business Profile Content 

TikTok Paid Ads Management 
Headquarters: London
Speciality: TikTok Marketing Agency
Founded In: 2020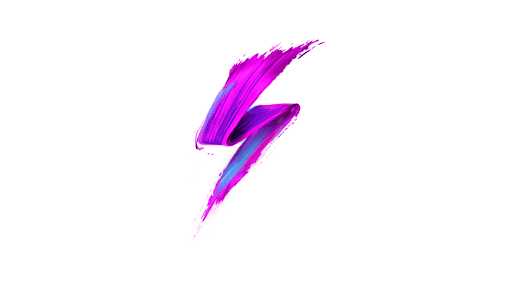 Socially Powerful
The prime motto of Socially Powerful is "social-first." The Socially Powerful team understands that each platform requires a special approach to win over the audience that frequents those social media platforms. Some of the platforms that Socially Powerful utilises include TikTok, Instagram, and Facebook. 
Thus, whether you're choosing their influencer marketing or any other services, you can be assured that these are individuals that will customise their campaigns according to the attention-grabbing trends of now. 
Moreover, with their unmatched knowledge of the digital landscape, the Socially Powerful team lauds itself for creating thumb-stopping creatives that are adjusted according to your target audience and brand identity. Some of the notable brands that they have worked with include:
Huawei

The Body Shop 

Foreo
But that's not all. Socially Powerful ensures your business gets an end-to-end deal. Apart from influencer marketing, Socially Powerful specialises in the following social media services:
Social Strategy 

Social Video and Content Production 

Paid Media 

Social Commerce

Community Management
Headquarters: United Kingdom
Speciality: Social Media Agency
Founded In: 2016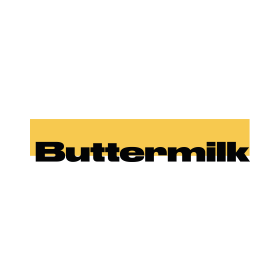 Buttermilk
Buttermilk is a specialist influencer marketing company for brands from all over the globe. Instead of taking an algorithmic approach to their social efforts, the Buttermilk team takes a human approach instead. This means creating a genuine connection with influencers and avoiding a forced message in their campaigns, making their results more authentic, insightful, and creative, ultimately achieving better stats.
From campaign strategy to execution, Buttermilk walks you through every stage of your influencer marketing journey. This makes them reliable partners for various global brands, some of which include the following:
Having connections with thousands of influencers across multiple platforms and niche markets, the Buttermilk team has a grounded insight into the current trends in the social world. This ensures that your investment provides the results you're looking for through brand awareness, content creation, campaign activations, product launches, and events incorporated into your influencer campaigns. 
Buttermilk also offers other services, which include:
Strategy 

Brand Fans Campaigns

Community Management

Paid Social Advertising
Headquarters: United Kingdom
Speciality: Full Service Influencer Agency
Founded In: N/A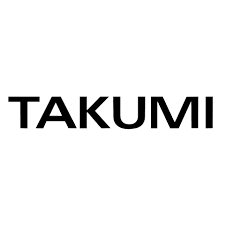 Takumi
Takumi offers a platform for your business where humans and technology come together to uplift your influencer marketing efforts. They only work with content creators with a strong record of bringing brands closer to society, prompting your audience to take action, and creating relevance. 
Takumi taps into this relationship between influencers and their followers to achieve real Return On Investment (ROI) for your influencer campaigns. Some of the global industry leaders that have benefitted from Takumi include:
Visa

McDonald's

Mercedez Benz
The industry-winning Takumi platform offers a Creator Index, which enables businesses to pick creators they feel resonate with their brands. The Takumi Dashboard allows you to swiftly accept or reject content submissions, giving you the opportunity to leave pointers for further improvements. The result is an exceptional influencer marketing campaign that takes your brand one step ahead of the competition.
Headquarters: London
Speciality: Influencer and Creator Marketing 
Founded In: 2015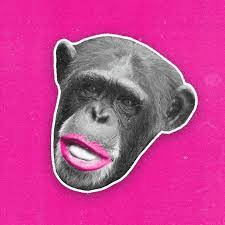 Social Lipstick
With a proven record of creating killer content for social media platforms, Social Lipstick is one of the top digital marketing agencies in the UK for all things social. TikTok, Instagram, Twitter, and Pinterest are some of the platforms they specialise in. Additionally, they have successfully led campaigns for:
Threadbare

Mighty Fine

A.Vogel
Social Lipstick ensures that your brand can successfully communicate its story to your target audience and, by doing so, get the validation you desire on social media. The Social Lipstick team takes care of hunting the right influencers to partner with, handles full project management for your influencer campaign, and guarantees outstanding results.
Other social media services offered by Social Lipstick include:
Social Media Content Creation

Social Media Strategy

Paid Social
Headquarters: London 
Speciality: Social Media Marketing 
Founded In: 2018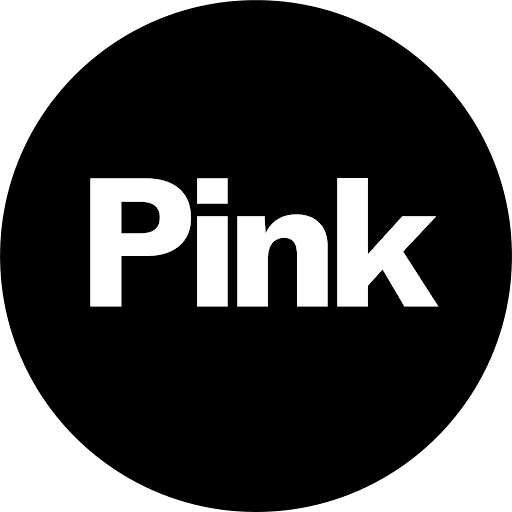 We Are Pink
We Are Pink is a one-of-a-kind agency that offers a rare blend of public relations and marketing services for your business. With 11 years of experience, this influencer marketing company boasts a diverse clientele of brands of various sizes and different sectors. Their content and creative department promises to deliver inspiring and inventive campaigns with guaranteed results.
At the We Are Pink platform, you will find the following award-winning services such as:
Content Marketing 

Awards Submissions

Branding

Event Management

Photography and Videography

Social Media
We Are Pink has a diverse influencer network that is regularly on the lookout for fresh talent that offers authentic coverage and shares a strong rapport with its followers. Influencers are selected on the basis of your target audience so that your business gets the individual attention it deserves. Some of the major companies they worked for include: 
Tezlom

Delifonseca

BLJ Solicitors 
Headquarters: Liverpool
Speciality: PR, Social, and Digital Marketing Agency
Founded In: 2020

Goat Agency
Goat Agency is a globally acclaimed social media agency that delivers content to niche markets depending on the size and stage of your business. Their expertise stems from an all-rounded comprehension of the social ecosystem and is rooted in developing creative and end-to-end marketing campaigns to reach the target audience and drive organic brand engagement.
The Goat Agency portfolio offers the following services:
Influencer Marketing 

Social and Creative Strategy

Paid Social

Content Production

Social Media Management
Goat Agency offers a human touch to the otherwise technology-focused social sphere to create more impactful campaigns. To ensure you find the best match of influencers for your brand, Goat Agency utilises its internal CRM tool, which contains over 100,000 influencers. This database showcases important information about influencers, such as their metrics and Key Performance Indicators (KPIs), allowing them to assess the true value of each influencer and then assign them to suitable clients.
Their client portfolio boasts notable names like:
Headquarters: London 
Speciality: Social Media Agency 
Founded In: 2014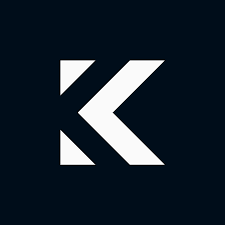 Kairos Media
Kairos Media is on the journey to not only ensure their clients overrun their competition in the digital field but also to keep themselves above their competition. This translates into industry-leading ideas and services because Kairos Media is a top influencer marketing agency that takes every day as an opportunity to change the dynamics of the social hemisphere. They have worked with numerous well-known brands like:
Veritone

Legendary

Vidigami 
Some of the services you can get from Kairos Media's innovative team include the following:
Influencer Marketing 

Paid Media

Data and  Insights

Social Strategy

Content Production 

Creative Strategy
Headquarters: London
Speciality: Social-First Creative Agency 
Founded In: 2015

Red Pill
The Red Pill doesn't only focus on managing influencers and creating engagement-boosting content but plans them in such a way that they fulfil your business goals and acquisition targets. 
The core services of the Red Pill digital marketing agency include the following:
Influencer Marketing

Omni-Channel Strategy

Creative Strategy

End-to-End Production 

Content Marketing 

Tracking and Measurement 
Their unrivalled collection of influencers, industry-conquering and data-directed selection process are what positions Red Pill as a leader in influencer marketing. 
The Red Pill team analyses audience statistics of influencers across all leading platforms, such as Instagram, YouTube, Twitter, Snapchat, and Facebook, to help you find influencers whose content is synonymous with your brand. 
Some of the brands that have benefited from Red Pill's superior selection strategy and unrivalled content creation techniques include:
Headquarters: London
Speciality: Influencer Marketing Agency 
Founded In: 2009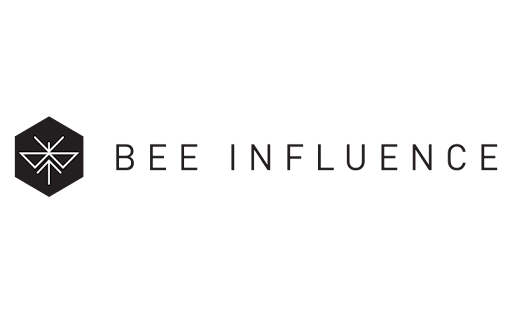 Bee Influence
Bee Influence is an award-winning agency known for its full-service influencer marketing strategy that assists brands in engaging with their target audience from across the globe through its diverse range of influencers. 
Keeping a human-first approach for all its campaigns, Bee Influence is a hub for businesses to find influencers from all backgrounds. This diversity strengthens their campaigns and provides them with a unique touch that is absent from other platforms. 
Some of the big global names that chose Bee Influence for their top-notch influencer marketing campaigns include
Headquarters: United Kingdom
Speciality: Influencer Marketing Agency
Founded In: 2018
Final Words
As brands become aware of the potential of influencer marketing for their promotional campaigns, business growth, and increased brand visibility, influencer marketing agencies have become gold mines for businesses to access an extensive network of influencers and use their expertise to create engaging campaigns.
Hence, the mentioned 12 best marketing agencies in the UK are profitable tools for businesses looking forward to escalating their brand awareness, building customer loyalty, and driving sales.
Which social platform is best for influencer marketing?
This is one question that doesn't have a definite answer. It all depends on the platform your target audience frequents the most and your overall campaigning objectives. Influencer marketing agencies take all these points into consideration and submit their efforts to the current hottest social platforms to boost your reach and engagement statistics.
Does influencer marketing result in sales?
Influencer marketing most definitely drives sales for businesses. However, such results depend on connecting with the right influencers and creating marketing campaigns that attract customers. An influencer marketing agency with the right experience in the field can be a vital tool to help businesses in this regard.
Do people like seeing influencer content that is sponsored?
As long as the content you're putting forward is of top-notch quality and the audiences feel they can relate to the product, then it doesn't matter whether the product is sponsored. In fact, most people rely on product reviews and recommendations from their favourite influencers.