New UK Site of VC Backed CBD Startup, VAAY, Dominating 864 Search Terms
0 to 28
URL rating increase
0 to 1043
Organic keywords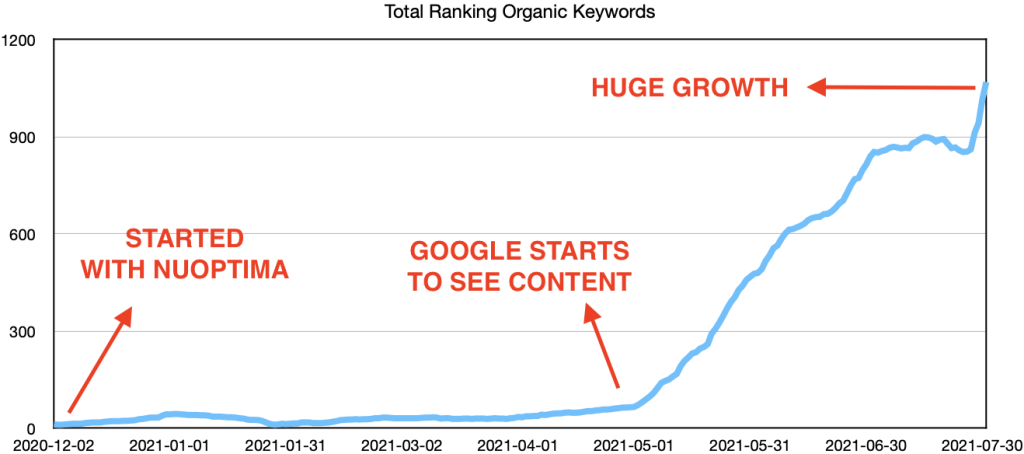 ---
About VAAY
VAAY are a leading CBD brand based in Germany. They are owned by Sanity Group, who in 2021 closed a $44.2m Series A. As they launched their UK CBD website, VAAY approached NUOPTIMA looking for an SEO agency that had played in the CBD space before.
Having previously grown Alphagreen, a CBD marketplace, from a new entrant to a market leader in under 12 months, the fit between NUOPTIMA and VAAY was obvious.
The CBD space is probably one of the most competitive SEO industries in the UK. This is because all venture-backed / well-funded players must deploy large budgets into content marketing, given the lack of compliant marketing channels (such as Facebook and Google).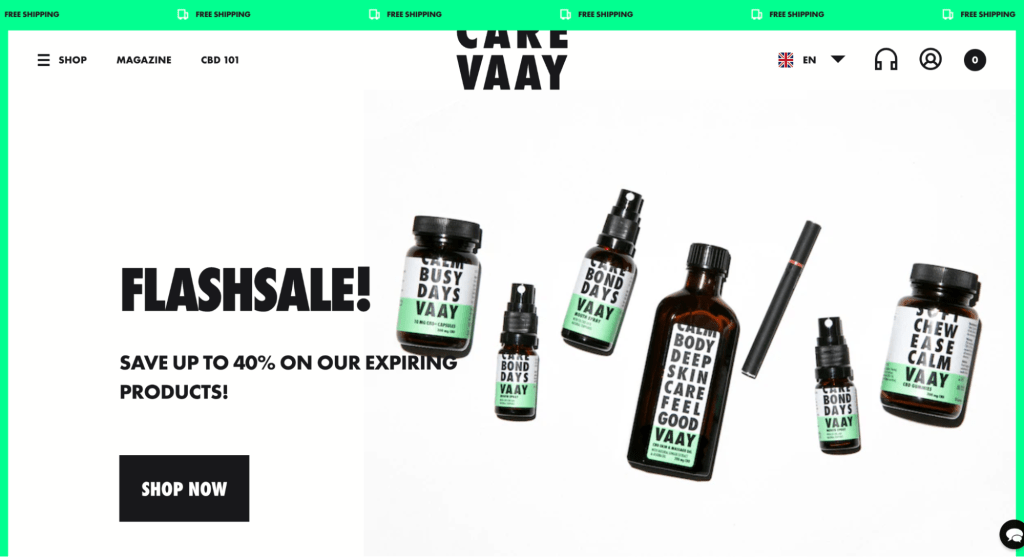 Team
VAAY Team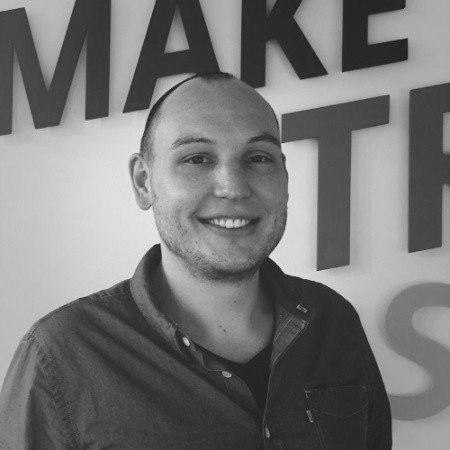 Torsten Rammrath
Head of SEO & Content Lead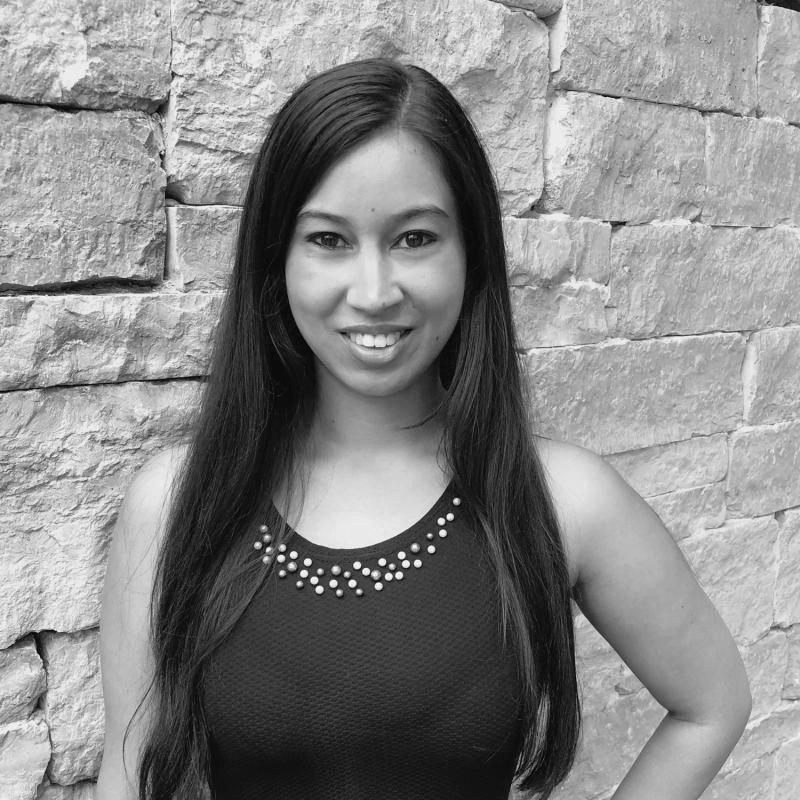 Alyshha Ball
Digital Content Manager
Responsible NUOPTIMA Team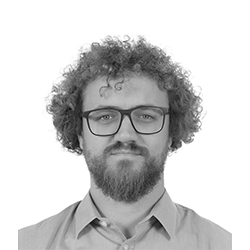 Viktor Khliupko
CTO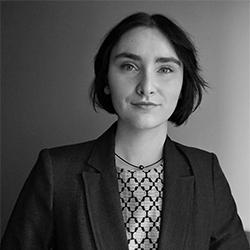 Sarah Douglass-Colling
Editor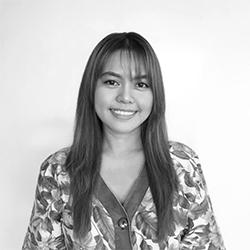 Sarah Camille Contreras
Writer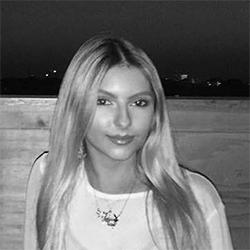 Tess Hardy
Writer
Action Plan
VAAY UK's main growth channel focused on SEO; hence our internal goal was to drive as much organic traffic as possible. Given it was a completely fresh site, the VAAY team requested an in-depth SEO audit from our specialists.
Working on a new site is extremely exciting. It's a chance for us to direct the development teams to build their site in the most SEO friendly way. Surprisingly, small incorrect decisions made at this stage of a domain's SEO journey can have huge consequences down the line. When we work with a new site, we highly recommend a site audit to ensure the foundations are strong and Google will respond positively to high-quality content.
Backlinks
Our SEO audit was over 20 pages long. The following screenshots show some changes we suggested their internal team make.
Every audit we complete starts with an overview of their site. Once we identify problems, we propose clear, achievable solutions.
Many SEO firms will make their solutions generic and difficult to implement, forgetting someone has to take action afterwards! After completing an SEO audit, we answer any questions and provide ongoing support, so the internal teams know exactly how to solve technical issues.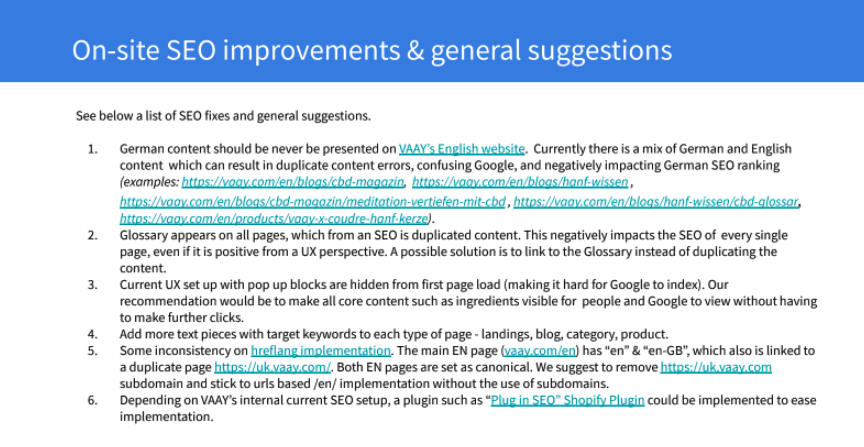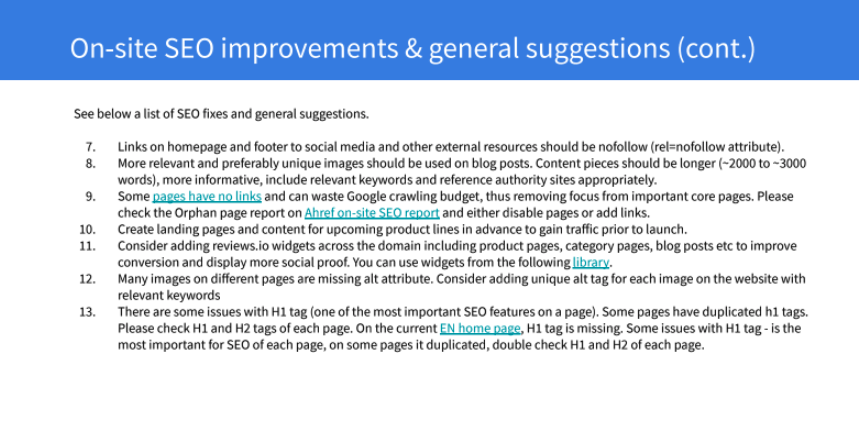 Together with VAAY, we also made the decision to host the UK site on a subdomain, uk.vaay.com. This wasn't a decision we took lightly, and if you're considering it, it's definitely something you should consult your SEO experts on. Reach out to learn what was behind the decision making process!
Content Writing
0 to 1043
Organic keywords
VAAY's goals were to increase the number of keywords they were ranking for that could easily drive traffic to a product page and result in a sale. The CBD space is incredibly competitive, so finding niche informational keywords likely to drive transactions over time is not an easy task!
We analysed VAAY's complete list of products and found interesting gaps in competitiveness for their bath bombs, massage oil, hemp candles and mouth sprays. You can see some example content pieces below.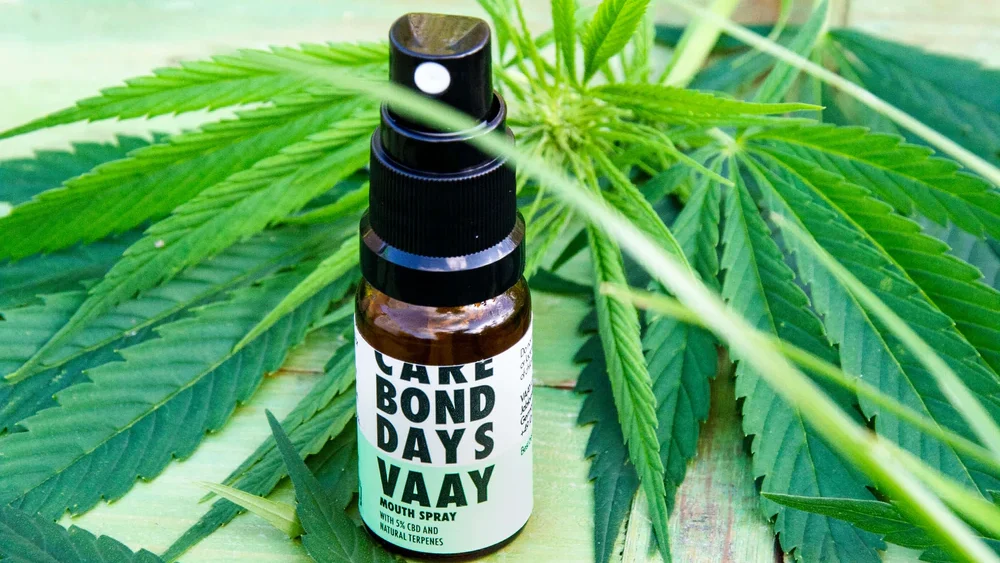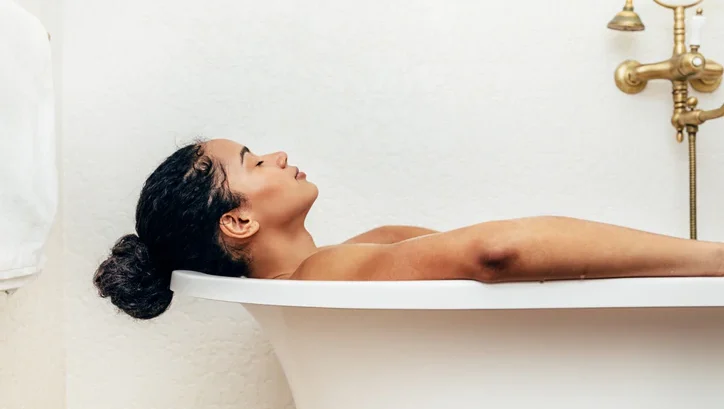 Curating content plans is not a task we do entirely independently. The best SEO partnerships marry business insight and SEO opportunity. Every month, we suggested the keywords we were aiming to rank for with specific content pieces, to which we discussed with VAAY's internal content team to finalise a plan.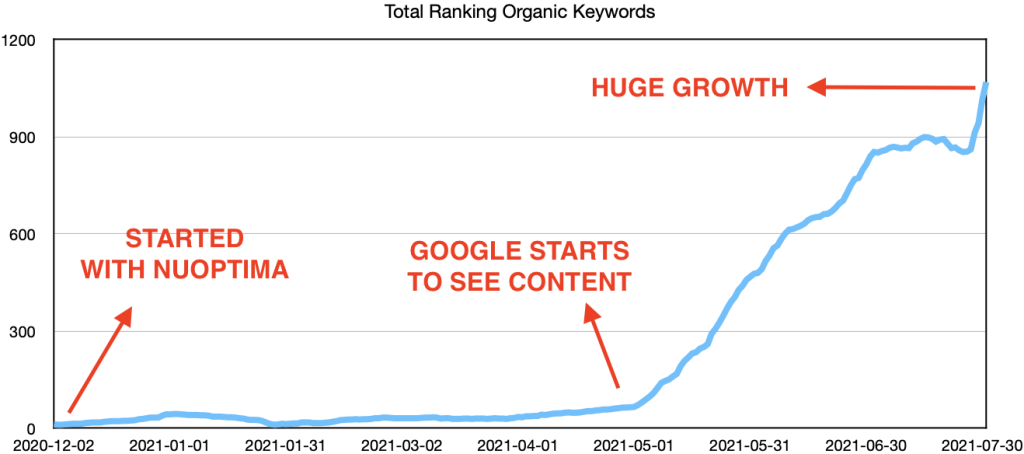 Backlinks
Placing backlinks is incredibly important for a new site, and in the CBD niche, it is where we stand out. Having worked in the CBD niche for 12 years, we have analysed thousands of potential referring domains and have preferential relationships with the highest quality providers. Having built backlinks from those sites, we know exactly which ones are of the highest quality.

Our approach to backlinking is radically different to most SEO agencies. We write unique content for publishers we like and place natural links inside them. We actually want the content we write on other publishing sites to rank, as that increases the link juice quality flowing through to your domain.
This is the exact strategy we used for VAAY, which resulted in some outstanding results.
0 to 28
URL rating increase
38 to 48
Domain rating increase
Building links for the UK site is independently measured in the URL rating. However, our efforts also helped the whole domain increase visibility and resulted in huge traffic boosts for the German section of their domain.
For VAAY specifically, we worked together to choose the best backlinks as they had a superstar SEO lead internally. However, with the majority of our clients, we leverage our resources and insights to select the best backlinks to suit their projects.
>
New UK Site of VC Backed CBD Startup, VAAY, Dominating 864 Search Terms