If you are an Amazon seller, you've probably experienced all kinds of operational and technical issues along your journey. Maybe you've encountered difficulties with VAT registration, unjustified account suspensions, or had trouble with IP and trademark registration processes related to your brand. Regardless of the nature of the difficulties, all Amazon sellers can benefit from having an experienced and professional legal team to support them along the way and address issues as they arise. Having a good lawyer in your corner is also necessary if you decide to sell your business. But it's crucial to carefully plan for this scenario in advance.
Whether you're taking the first steps to set up a legal entity for a new e-commerce venture or need make sure that your Asset Purchase Agreement is worded exactly as it should be, finding good legal representation as early as possible is crucial. And given the multitude of lawyers and law firms in the field, it is easy to become overwhelmed. When choosing a law firm, it's important to understand that there are many practice areas and further specialized knowledge of regulations, norms, and rulings is needed when approaching a specific industry vertical. The right partner will make sure there is no exposure to any undesired liability, align expectations with third parties, and leverage their experience and all the available tools to help you achieve the desired outcome.
NUOPTIMA's experts have created this guide to help Amazon sellers, e-commerce retailers, and other online business owners to find legal representation. Below, you can find a list of the best law firms known for their for attention to detailed, strict adherence to timetimes, professionalism and industry expertise. We have tried to collect a variety of practices that represent different firm sizes, offering a variety of services in different areas of the law.

AEGIS Law
Formerly known as Walk Law Firm, AEGIS Law has been representing e-commerce sellers for the past 25 years, winning hundreds of cases in the US and abroad.
Main Practice Areas
M&A, Tax, IP, Operations
Vertical Coverage
Amazon FBA, C-commerce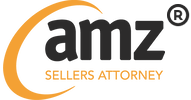 Amz Sellers Attorney
Founded by Kenneth Eade, a lawyer with over 30 years of experience, this practice specializes in Amazon Accounts Suspensions appeals, listings suspensions, arbitration, and more.
Main Practice Areas
Amazon account suspensions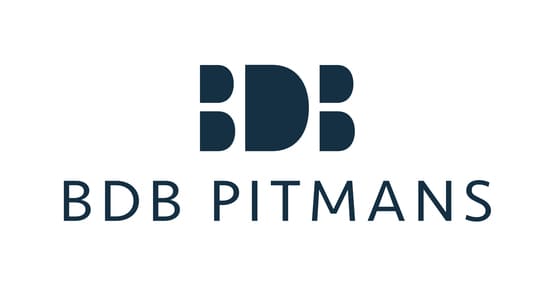 BDB Pitmans LLP
DB Pitmans LLP is a full service UK law firm. Tessa Trevelyan Thomas leads their e-commerce and Amazon aggregation team composed of specialist M&A, IP, commercial and tax lawyers. They regularly act for Amazon aggregators, e-commerce sellers and brands listing on Amazon and other marketplaces.
Headquarters
London (with offices in Reading, Southampton and Cambridge)
Main Practice Areas
M&A, corporate, commercial, IP, tax (corporate and personal), employment, real estate, litigation
Vertical Coverage
Generalist

Coger Law Firm
This is a small firm representing small business owners, entrepreneurs, and younger crowds in trademark and copyright issues.
Main Practice Areas
Amazon services, Trademarks and Copyright
Vertical Coverage
Amazon and E-commerce
ESQgo
Based in California, ESQgo was founded by Mario Simonyan. The company represents e-commerce sellers and online entrepreneurs around the world.
Main Practice Areas
Amazon, Walmart, IP
Vertical Coverage
E-commerce

Gladwin Legal
This practice specializes in Australian law, making the retail industry the heart and center of its focus. It's a one-stop solution for all legal issues in the retail world.
Main Practice Areas
Trademarks and branding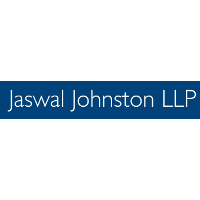 Jaswal Johnston LLP
A small UK firm based in London, Jaswal Johnston LLP has made a name for itself in the e-commerce space after over 30 years of practice. Tony Johnston, one of the firm's partners, specializes in buy and sell-side representation for UK e-commerce business owners looking to finance, recapitalize, or exit their business (partially or fully).
Main Practice Areas
Amazon Business Transactions
Vertical Coverage
E-commerce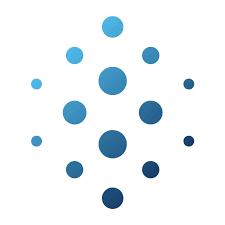 Kronenberger Rosenfeld
Based in San Francisco, Kronenberger Rosenfeld is a preeminent name among the internet, tech, and e-commerce law practices. It was founded by Karl Kronenberger and Jeffrey Rosenfeld.
Main Practice Areas
IP, Litigation
Vertical Coverage
Tech and Digital

Lichtnecker & Lichtnecker
This is a full-service law practice focusing on German and European patent and IP law. When it comes to Amazon, it works specifically with sellers operating on Amazon.de
Main Practice Areas
IP Law
Vertical Coverage
Generalist

Mandour & Associates' APC
This law practice specializes in IP litigation law. The company is headquartered in California and its team is comprised of patent, trademark, and copyright attorneys.
Main Practice Areas
IP Litigation
Vertical Coverage
Generalist

MBM Commercial
Based in the UK, this international commercial law firm supports entrepreneurs throughout their entire journeys, from start to a potential exit or restructuring. MBM Commercial has a top-tier legal team and operates in a vast range of practice areas in the UK and the US.
Main Practice Areas
Commercial, M&A and financial, IP
Vertical Coverage
Generalist
Morgan & Westfield
This is a leading M&A law firm specializing in the representation of businesses in the lower middle market up to 10M in EBIDA.
Main Practice Areas
Mergers & Acquisitions
Vertical Coverage
Generalist

Rafelson Schick PLLC
This is a small, highly skilled law practice founded by Paul Rafelson, an attorney with over 15 years of experience and a trusted name in the legal world of e-commerce.
Main Practice Areas
M&A; Amazon suspensions
Vertical Coverage
E-commerce

Richt Law Firm – Richt&Co
This is a highly specialized law firm practicing in the media, tech and privacy verticals. Richt&Co is the tech arm of the firm, dealing with SaaS, fintech, AI, and other issues. Beyond working with e-commerce companies, the firm is also well-positioned to service and represent Amazon sellers, as its founding attorney was a seller himself.
Main Practice Areas
M&A, Arbitration, IP
Vertical Coverage
Tech, Marketing, Privacy

Rosembaum, Famularo and Segall
This is one of the most well-trusted names with Amazon Sellers in need of legal assistance. Rosembaum, Famularo and Segall, the practice behind AmazonSellerLawyer, has a team of over 30 lawyers in the US and China.
Main Practice Areas
Amazon account and listing suspensions, IP

SellerBasics
SellerBasics offers a subscription to legal services to protect your Amazon business. Customers with a subscription have access to unlimited consultations and discounted legal coverage.
Main Practice Areas
Amazon account suspension

Solver
With over 450 cases solved in just 3 years, this small law firm focuses solely on representing Amazon sellers and boasts a 98% success rate and over $4M in costs recovered for clients. The company was launched in 2017 by a successful Amazon seller Evgeny Nekoz and lawyer Veronica Tolkachyova.
Main Practice Areas
Arbitration, IP, Amazon Policies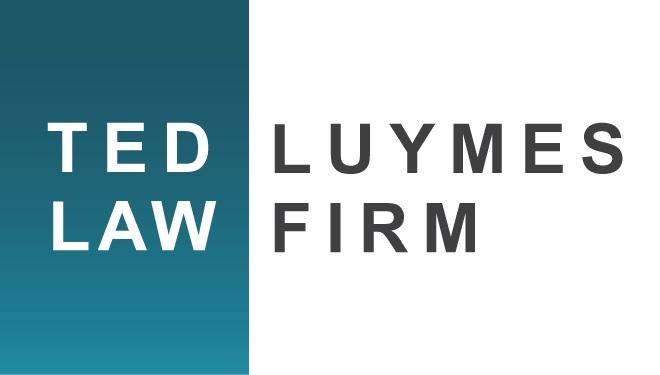 Ted Luymes Law Firm
Founded by Ted Luymens, this small Californian law practice focuses solely on e-commerce and brand owner representation.
Main Practice Areas
Litigation, Arbitration
Vertical Coverage
eCommerce and brand protection
Conclusions
Getting a lawyer is probably one of the first tasks on an entrepreneur's to-do list, and justifiably so. However, as a business continues to evolve, the owner's needs will change over time. Similarly, the owner may change their vision for the company and decide to take a step in a different direction. While the original lawyer or law firm may be competent enough to still be able to effectively represent the business after the change, their skillset may not have much depth in the direction the firm has taken. Thus, it may be necessary to find new representation.
There are many instances in which having proper legal assistance can make the difference between successfully completing a business transaction and potentially having to deal with the consequences of an incorrectly written legal document that exposes you to liability. Good legal counsel acts as an insurance policy that addresses issues as they arise and ultimately protects your business from potential problems. For instance, when it comes to Amazon FBA, an experienced and knowledgeable lawyer can help you appeal unjustified account or listings suspensions.
In all likelyhood, choosing a law firm with an established presence and credibility will set your business up for success. Among the various parameters that should be taken into account, specialization in a given practice area and industry knowledge will go a long way in addressing the needs of business owners seeking council. The breadth of services offered is another important aspect that should be carefully evaluated, as you need to select a company that suits your business needs. In this regard, vertically focused practices often have a lot to offer, as usually offer a higher number of specific services within the same firm – from contract drafting to case appeals, IP litigation, corporate development, and financing structures.
In any case, each e-commerce business owner should take some time to thoroughly review all options and identify the one most suited to their needs.
Who is this article intended for?
This article is intended for all business owners, but those operating in the e-commerce and Amazon FBA spaces will find it particularly insightful. Business owners lacking proper guidance can find it especially helpful, as this page presents all preeminent law firms practicing in these verticals highlighted by specialty area and vertical coverage.
What are key benefits of a small law firm vis-a-vis a bigger one? And when should I choose otherwise?
With specific exceptions, the size of a law firm can be considered a proxy for the breadth of the services offered and verticals covered. It is advisable to find the right balance based on the specific needs of the business. A business operating solely in the Amazon FBA space may have little use for a larger firm covering the entire e-commerce space. Certain practices may offer more relevant services given their specialization in addition to what's standard for law firms in the industry. However, a global e-commerce focused law practice may be a better choice should the business owners decide to start selling beyond Amazon FBA at some point in the future.
Could it be an issue if the perfect firm for my business is in a different country from mine?
Generally speaking, no. There may be a few exceptions (such as in the case of court appearances) when relying on a local partner will likely be the optimal choice, but for the average e-commerce seller, the geography of the legal council should not matter too much if they handle platform-specific issues. But if you experience issues with a specific division of a marketplace, for example, Amazon.de, it may be advisable to seek local representation.