London, a global financial epicentre, is home to some of the world's most accomplished accountants. With a myriad of businesses and individuals seeking top-notch monetary services, the demand for exceptional assistance has never been higher. In this listicle, we unveil the top 10 accountants in London, handpicked for their unparalleled expertise, dedication, and proven track record. Whether you're on the hunt for assistance to streamline your company finances or to navigate the complexities of personal tax, our list promises to guide you to the very best.

Menzies LLP
Menzies LLP, situated in the vibrant heart of London and its surrounding regions, is a well-respected figure in the realm of accountancy, finance, and business advisory. With a firm footprint extending from Surrey to Cardiff, they have established themselves as a mid-tier firm, offering a blend of traditional services infused with strategic commercial insights.
Delving into Menzies' offerings, their expertise extends beyond numbers. While they provide a comprehensive range of services, some of their key areas include audit & compliance advisory, where they simplify intricate financial reporting standards, and strategic advisory that champions organisations in Environmental, Social, and Corporate Governance (ESG). Their business recovery arm extends a supportive hand to enterprises navigating challenges, and their forensic accounting services assist monetary investigations.
Moreover, Menzies' knowledge spans diverse sectors and industries, including charities and not-for-profits, legal, manufacturing, and hospitality, while also providing tailored solutions in technology, property, retail, recruitment, and transport logistics.
The firm adopts a #BrighterThinking approach, a philosophy that resonates through every aspect of their work. Whether aiding businesses in digital transformation, giving expert witness assistance in forensic accounting, or guiding international ventures through the nuances of the UK tax landscape, Menzies foresees needs and crafts solutions.
Menzies' accolades mirror their dedication. Having been positioned sixth in the Accountancy Age Mid-Tier Power Index and with numerous awards to their name — including Corporate Restructuring & Insolvency Team of the Year at the Credit Awards 2022 — they believe in making a tangible difference, nurturing growth, and ensuring every client feels valued. In a world where numbers tell stories, Menzies ensures every narrative is one of triumph, expansion, and brighter thinking. 
Headquarters:

London, UK 

Founded:

1912

Email Address:

N/A

Website:

https://menzies.co.uk/   

Phone Number:

020 7387 5868

Address:

Lynton House, 7-12 Tavistock Square, London, WC1H 9LT, UK

Specialisation:

Comprehensive Chartered Accountancy Services With a Global Reach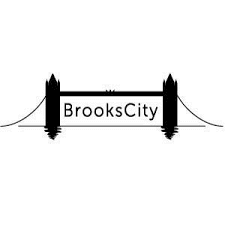 BrooksCity Chartered Accountants
BrooksCity Chartered Accountants offers a range of services designed to meet the specific goals and challenges of its clients. Instead of adopting a one-size-fits-all approach, it places emphasis on providing bespoke solutions that ensure stability and reassurance for its customers. The firm's standard of service includes real-time insights into business performance, timely updates on liabilities, clarity on profits, and dedicated assistance in interactions with HMRC and Companies House.
In addition to traditional practises, BrooksCity has embraced modern technology by forming partnerships with renowned cloud accounting software providers QuickBooks and Xero. This collaboration allows their clientele to seamlessly manage their finances using contemporary tools. Furthermore, the firm offers specialised solutions tailored for companies with ambitious growth objectives. These include outsourced finance directorship and monitoring, management accounts, and cash flow forecasting. 
BrooksCity's approach combines the best of traditional practices with modern innovations, ensuring comprehensive support for businesses in today's dynamic environment.
Headquarters:

London, UK

Founded:

2008

Email Address: [email protected] 
Website:

https://brookscity.com/ 

Phone Number:

020 3666 1084

Address:

New Broad Street House, 35 New Broad Street, London, EC2M 1NH, UK

Specialisation:

Personalised Accounting Solutions, Integrating Traditional And Cloud-Based Accounting Methods For Comprehensive Monitoring and Support 

Lanop Business & Tax Advisors
Our next choice is a digital accounting firm established in 2009. Over the years, Lanop Business & Tax Advisors has expanded its offerings, moving beyond conventional practices. The firm's approach is to deliver a diverse set of financial services customised to the individual needs of its customers.
Lanop positions itself as a business advisory entity in addition to accounting and tax planning. Its services encompass various areas, including operations, finance, sales, and marketing. Their thorough offerings aim to provide companies with the necessary tools and advice to manage their economics effectively.
Its work caters to different business structures, such as sole traders, partnerships, startups, and limited companies. They manage VAT returns, payroll, and provide specialised support for startups. Additionally, Lanop gives dedicated assistance to immigrants, assisting them in understanding and complying with UK tax regulations.
With a global reach, Lanop has formed strategic partnerships on an international scale, enabling them to cater to clients both within the UK and overseas.
Headquarters:

London, UK

Founded:

2009

Email Address: [email protected]
Website:

https://lanop.co.uk/ 

Phone Number:

020 8392 9375

Address:

389 Upper Richmond Rd, London, SW15 5QL, UK

Specialisation:

Diverse Financial Services With An Emphasis On Business Advisory and Digital Solutions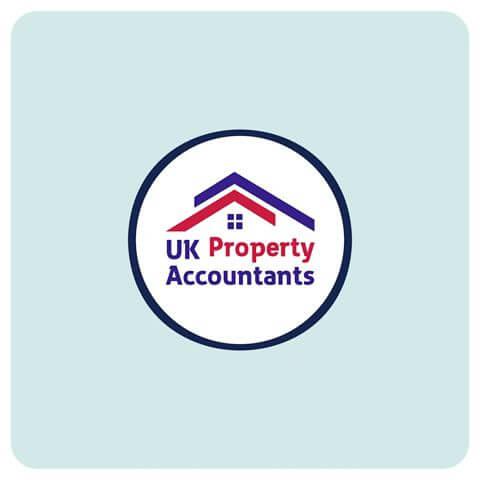 UK Property Accountants
UK Property Accountants has a rich history, having provided accounting, tax advisory, and compliance assistance for over 5,000 properties within the UK. Their team comprises chartered certified accountants and tax advisors, ensuring that clients receive knowledgeable and regulated advice.
The firm's offerings encompass a broad spectrum of the real estate industry. They provide practical tax advice and accounting help related to various aspects, including property construction, development, investment, and flipping. Additionally, UK Property Accountants offer guidance on Stamp Duty and Land Taxes (SDLT), assisting customers in making informed decisions when buying properties in the UK. 
Their expertise also extends to preparing financial statements, managing monetary functions, and advising on VAT. UK Property Accountants also has provisions for payroll and CIS services, aiming to identify the most pragmatic tax planning measures for their clients. Captained by professional bodies the Association of Chartered Certified Accountants (ACCA) and the Chartered Institute of Taxation (CIOT), the firm delivers reputable services, ensuring customer satisfaction and trust.
Headquarters:

London, UK

Founded:

2016

Email Address: [email protected]
Website:

https://ukpropertyaccountants.co.uk/

Phone Number:

020 7129 7588

Address:

Salisbury House, 29 Finsbury Circus, London, EC2M 7AQ, UK

Specialisation:

Chartered Property Tax Advisors and Real Estate Accounting Services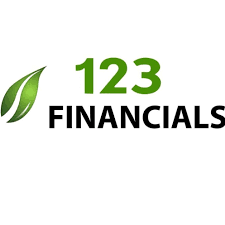 123Financials
The primary objective of 123Financials is to assist its clients by focusing on current needs while using technology-led, real-time financial data to anticipate and plan for the future. This approach simplifies complex tasks such as bookkeeping and tax affairs.
The firm offers its expertise to a varied clientele:
Individuals:

Providing tax preparation and accounting help.

Established Businesses:

Delivering a comprehensive set of solutions that transcend accounting.

Startups:

Offering fiscal tactics to help identify and achieve growth potential.
Notable features of 123Financials encompass their timely response and strict adherence to deadlines, continuous availability throughout the year, and transparent fee structure. Plus, their team includes Tier 1 bankers, CFOs, and former Big 4 accountants. Furthermore, they prioritise data security through the latest protective solutions and their partnerships with leading accountancy automation platforms.
123Financials endeavours to guide its customers towards a prosperous economic future.
Headquarters:

London, UK

Founded:

2017 

Email Address: [email protected]
Website:

https://123financials.com/

Phone Number:

020 3900 3500

Address:

9 Appold St, London, EC2A 2AP, UK

Specialisation:

Technology-Driven Approach in Providing Financial Solutions Tailored for Startups, Individuals, and SMEs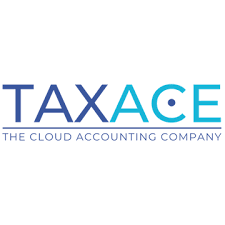 TaxAce
TaxAce is an online accountancy firm that provides services across the UK. It utilises cloud-based technology in conjunction with experienced professionals to serve its clients. Unlike traditional accounting organisations that charge by the hour, TaxAce operates on a subscription-based model, offering transparent monthly pricing. This model aims to eliminate unexpected costs and provide clear financial expectations.
Customers of TaxAce are assigned a dedicated account manager, ensuring consistent and personalised service. The firm emphasises its commitment to efficient communication, making its team available 24/7 through various communication channels, including email, messaging platforms, and web chats. TaxAce's range of expertise is broad, including bookkeepers, research and development (R&D) specialists, payroll professionals, and tax advisors. This diversity of specialists allows it to cater to the specific needs of its clients under a unified fee structure.
Furthermore, TaxAce's offerings are tailored to numerous sectors, including eCommerce, startups, construction, and self-employed individuals. The firm also demonstrates a commitment to community engagement, contributing to various organisations and community initiatives.
Headquarters:

London, UK

Founded:

2008

Email Address: [email protected]
Website:

https://taxace.co.uk/

Phone Number:

030 0124 0432

Address:

Spaces Canary Wharf, 25 Cabot Square, Canary Wharf, London, E14 4QZ, UK

Specialisation:

Online Accountancy Services Integrating Experienced Professionals With Cloud-Based Technology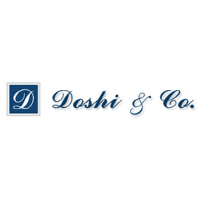 Doshi Accountants
Doshi Accountants offers a broad spectrum of services tailored to cater to both businesses and individuals. One of their notable features is their prompt communication, wherein clients are informed within a week of the conclusion of their accounting period.
Their bookkeeping segment is structured to adapt to the frequency of customer needs, offering options for weekly, fortnightly, or monthly document collection. For companies that require regular insights into their financial status, Doshi Accountants provides management reports, which are instrumental in tracking cash flow. Additionally, they assist organisations in adhering to Real Time Information (RTI) requirements.
For property owners, Doshi Accountants specialises in the preparation of accounts for individual properties, a process that aids in optimising tax liabilities. Entrepreneurs and startups can avail of the firm's services for drafting business plans, which come complete with three-year cash flow projections. Another area of expertise is their support during tax investigations, where they provide expert opinions. They also advise companies on the most suitable VAT schemes.
Doshi Accountants' team comprises over 500 professionals, and their diverse clientele includes doctors, wholesalers, newsagents, hair salons, charities, and pharmacies.
Headquarters:

London, UK

Founded:

1995

Email Address: [email protected]
Website:

https://doshiaccountants.co.uk/

Phone Number:

020 8239 4999

Address:

6th Floor, AMP House, Dingwall Road, Croydon, CR0 2LX, UK

Specialisation:

Comprehensive Accounting and Taxation Services With a Focus on Timely Delivery and Innovative Solutions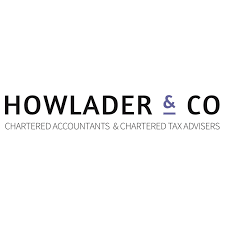 Howlader & Co
With a rich history spanning 50 years, Howlader & Co have provided expert assistance to a diverse range of businesses. Their team of chartered accountants is known for its dynamic and friendly approach. Recognising the uniqueness of each company, they place a strong emphasis on forming relationships, ensuring that their advice and solutions are customised to individual needs. Their primary goal is to help businesses navigate the intricacies of the UK's complex tax system, ensuring maximum tax efficiency.
All Howlader & Co accountants have successfully completed the ACA, an advanced accounting qualification. This not only guarantees a high level of knowledge but also offers companies the assurance of working with a well-regulated firm. Their practice is transparent and ethical, and they are held responsible by the prestigious Institute of Chartered Accountants in England and Wales (ICAEW).
Their offerings are comprehensive, ranging from annual accounts and taxation compliance to payroll services, startup company formations, and bookkeeping. Howlader & Co also conduct specialised work like the Enterprise Investment Scheme (EIS), business plan writing, and visa applications. Their approach is client-centric, preferring face-to-face interactions to understand individual financial needs. However, they are flexible, managing customer needs through phone calls or emails if in-person meetings aren't feasible.
Headquarters:

London, UK

Founded:

1972

Email Address: [email protected]
Website:

https://howladerandco.com/

Phone Number:

020 7488 3614 

Address:

Suite 1, 56 Leman St, Whitechapel, London, E1 8EU, UK

Specialisation:

Chartered Accountancy for London Businesses

Alliotts LLP
Alliotts LLP, a chartered accountancy and business advisory firm, was established in 1869. With a longstanding history, it operates from two primary locations: London and Guildford. Over the years, Alliotts LLP has been recognised for its ability to handle complex technical tasks in the field of accountancy while ensuring that the information is presented in an accessible manner to its customers. This approach has enabled it to cater to a varied range of clients, both nationally and internationally.
The firm's expertise encompasses several areas, including private client and business advisory, property-related financial matters, personal tax consultation, provision of outsourced services, and guidance on the intricacies of buying and selling companies. In addition to these services, Alliotts LLP has a significant presence in specific sectors such as not-for-profit, media, and technology.
Alliotts LLP is also affiliated with the Alliott Global Alliance, a union of independent professional organisations. This affiliation allows them to maintain global standards and extend its reach to a broader customer base.
Headquarters: London, UK
Founded: 1869
Email Address: [email protected]
Website: https://alliotts.com/
Phone Number: 020 7240 9971
Address: Manfield House, 1 Southampton St, London, WC2R 0LR, UK
Specialisation: Technical Expertise in Accountancy and Business Advisory With a Focus on Accessibility

Metric Accountants
Last but not least, Metric Accountants specialises in providing financial services to fast-growing and technology-oriented companies. The firm gives support to startups, especially those in their infancy, by assisting with routine monthly tasks and producing monetary forecasts for potential investors.
For companies that have secured venture capital (VC) funding and are in the process of expanding, Metric Accountants also provides assistance. This includes advanced business planning, share option schemes, group structuring, and tax guidance. Additionally, they give economic support tailored to the needs of Chief Financial Officers (CFOs).
The firm's key services include:
EMI share option plans, which are designed to incentivise staff share ownership.

Guidance on Business Asset Disposal Relief (BADR) and the Patent Box for tax benefits.

R&D tax credits and video games tax relief, both of which allow organisations to reclaim expenses related to research and game development.

Seed Enterprise Investment Scheme (SEIS) and EIS initiatives, which offer tax incentives for investments.

Group tax planning help, aimed at structuring organisations for future expansion.
Metric Accountants' in-depth range of offerings and expertise in the financial domain makes them a notable entity in London's accounting landscape.
Headquarters:

London, UK

Founded:

N/A

Email Address: [email protected]
Website:

https://metricaccountants.co.uk/

Phone Number:

020 4542 7205

Address:

32 Tavistock Street, Covent Garden, London, WC2E 7PB, UK

Specialisation:

Financial Services for Technology and High-Growth Companies
Final Thoughts
In the heart of London, a city where business pulses through its veins, the accountants featured in this listicle are more than just number wizards; they are financial storytellers, weaving narratives of growth, stability, and prosperity for their clients. As the curtain falls on our list, it's evident that these professionals are the backbone of London's economic tapestry, turning challenges into opportunities and dreams into realities. If you're on the hunt for monetary expertise, look no further than these trailblazers who are redefining the accounting landscape of the city.