Key Points
Search traffic is critical to any successful online company. Growing organic traffic is challenging, so it is recommended that you use SEO tools to help push you ahead of the competition.
Some of the best SEO software for Mac includes Web CEO, Ahrefs, SEO Powersuite, and Semrush.
Google Analytics and Google Search Console are two excellent, free SEO tools for Mac.
Conducting SEO can be a time-consuming and stressful endeavour. Therefore, many businesses decide to enlist the help of a reputable SEO agency. Book a free discovery call with NUOPTIMA SEO agency today to discover how we can help grow your business further.
If you use an Apple Mac and are seeking the best SEO tools for Mac, this is the article for you. Search traffic is integral to any successful online business, and to gain more sales and conversions, you need to increase this traffic. However, growing organic traffic is not easy as there is much competition across virtually all industries. Therefore, it is highly recommended that you take advantage of SEO tools to help you take care of crucial factors, such as keyword research, site audits, competition analysis, and more, so you can edge ahead of the game. There are numerous SEO tools that you can use for Mac, and we list the very best tools among them.
Best SEO Tools for Mac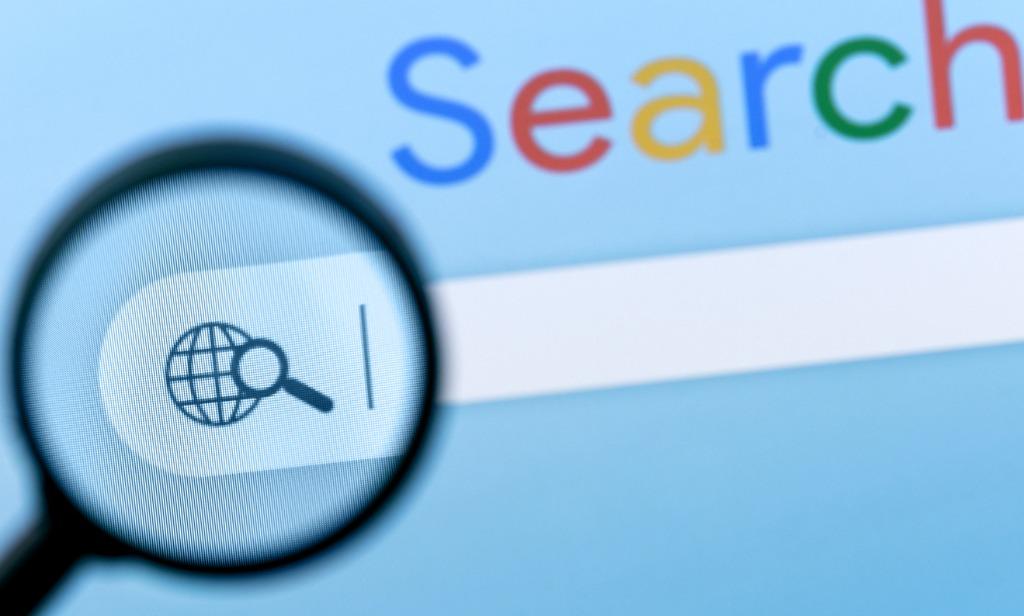 Web CEO
Web CEO is a cloud-based platform created to satisfy the SEO needs of small businesses as well as big SEO agencies. A significant benefit to this option is you can set up a white label online platform by using it. This removes the Web CEO brand from your customer interactions, meaning your customer experience can be customised more. Web CEO also has an appealing all-in-one tool set of 23 SEO tools, which includes these key features:
SEO tools for keyword analysis, link research, website auditor, and rank tracking.
Competitor research
Backlink research
Social media marketing tools
Email alerts
Offers white label SEO reports
Advanced reporting features (this ensures good communication with your customers)
The only notable drawback is that the keyword and backlink data is not always 100% accurate. Web CEO is also available with Mac OS X devices. Prices begin at $99 a month.
Ahrefs
Ahrefs is a popular premium all-in-one SEO platform. After Google, it is the biggest online crawler. This ensures valuable data for search engine results pages (SERPs) analysis and keyword research. Ahrefs is seen as a dependable and comprehensive SEO solution. Many people prefer Ahrefs to other tools as it has a content explorer, link database, and regular updates. Indeed, it updates its index with fresh backlinks on the web every 15 minutes! Some of its many key features include:
Above-average website auditor and site crawling capabilities
Easy-to-use interface
Rank tracker
Analyse competitor's search engine rankings
Perhaps the best keyword research tool available
Vast and fresh backlink data (historical and new backlink indexing)
Analyse what your customers are searching for
Simple to export reporting functionality
Domain analysis (and domain versus domain comparison)
The main con to Ahrefs is that it is one of the most pricey SEO platforms. Prices range from $99 to $999 per month, depending on the price plan. It also does not offer any free trials.
Screaming Frog
The Screaming Frog SEO Spider is a site crawler and a complicated desktop tool with many features. It has been around for quite some time (it launched in 2010) and is viewed as an impressive marketing tool. It is available for Windows, Ubuntu Linux and Mac OS X. Screaming Frog SEO Spider, while not as costly as some other online tools, is still fairly expensive. There is a free version with a limit of 500 crawls and around half the capabilities available in the paid version. Screaming Frog's key features include:
Finds broken links, redirects, and errors
Spell checks and grammar checks your site in more than 25 languages
Analyses page titles and metadata
Audits hreflang attributes
Javascript rendering
Discovers exact duplicate pages
Reviews meta robots and directives
Generates an XML and image sitemap using SEO Spider
Evaluates URL structure
Structured data and validation
AMP crawling and validation
Custom robots.txt
Crawl comparison
Saves crawls and reuploads
There are a few cons to Screaming Frog SEO Spider. One is that it is very complicated, so it is not recommended for beginners who may struggle to utilise the tool to its potential. Secondly, there have been reports from users of performance issues when using this tool to study large websites. Thirdly, it is a tool where you can only perform technical SEO. However, it is still deemed one of the best SEO tools for Mac (especially if you want a desktop application and are experienced in SEO). Prices for the paid version begin at $209 per licence per year.
SEO Powersuite
SEO Powersuite has four impressive SEO tools in one location: WebSite Auditor, Rank Tracker, SEO Spyglass for backlink analysis, and LinkAssistant for link building. It is a desktop application compatible with Mac OS X, Windows, and Ubuntu Linux. People choose this tool for Mac over others because it offers unlimited data, meaning that you can add unlimited keywords, backlinks, websites, pages, and more. It also helps you manage numerous keywords, websites, and projects at once. Some of its main properties include:
Unlimited data
Monitors, analyses, and compares backlink data of any website
Keyword research tool
Precise rank monitoring
Finds high traffic-generating keywords
Competitor analysis
Site audits
Fully customisable SEO reports
SEO Powersuite's main con is that the backlink database could be improved, and it is not always accurate in terms of keywords search volume. It offers three different pricing plans: a Forever Free plan (which, as the name suggests, is free), SEO Powersuite Professional plan, and SEO Powersuite Enterprise plan. The latter option offers more features than the other two but is more expensive as a result. The paid plan prices begin at $299 per year.
Semrush
Semrush is without question one of the most popular SEO tools on the market and is used by millions worldwide. It offers more than 40 SEO and social media tools to help grow a brand's online presence and traffic. Semrush is a premium SEO tool that offers a free plan (which has limitations) and a free trial for you to explore its premium features. There are also three paid versions: Pro, Guru, and Business. If you are new to the market, this tool can make it straightforward for you to edge out over your competitors and get the majority of traffic from search engines. Some of its key attributes include:
Keyword research
Backlink analysis
Website SEO audit
Domain vs domain comparison
Brand monitoring
Backlink audit
Competitor analysis
Social media posting
Backlink building
Lead generation
Vast keyword database of over 20 billion keywords
Analyse traffic of any site
Improves local SEO
The only real disadvantage to using Semrush is that the paid versions — while extremely useful — are expensive. Costs for the paid versions start at $199.95 per month.
Ubersuggest
Ubersuggest is a fantastic choice for a Mac SEO toolkit if you want something affordable. It is vastly cheaper than many other premium tools, including Ahrefs and Semrush. Ubersuggest is a browser-based SEO tool that can be accessed through any browser that has been installed on your Mac operating system (and it has a chrome browser extension available too). Some of its main features include:
Backlink research
Keyword analysis
Domain analysis
Offers a lifetime subscription plan rather than monthly fees
Competitive analysis
Website audits
Keyword rank tracking (including mobile)
Offers a 30-day money-back guarantee on all pricing plans
A main drawback to Ubersuggest is that it does not offer as much data as other main SEO toolkits, such as Semrush and Ahrefs. However, Ubersuggest does offer three different affordable lifetime subscription plans depending on the size of your business: Individual, Business, and Enterprise. Costs for these subscriptions vary between $12 and $40 per month.
Advanced Web Ranking
Advanced Web Ranking is an excellent choice if you are looking for an efficient rank tracker on Mac. It is one of the best SEO tools around for this and has a strong search engine tracking system. It is also deemed an excellent Mac-compatible tool for agencies because of its features. Some of its key capabilities include:
Displays different rankings according to location
Accurate ranking results
SEO reporting
Easy-to-use interface
Segment ranking based on the device used
Performs advanced SERP analysis
Lets you use special characters in keywords
Lets you use other languages without customisation
Lets you manage numerous (and unlimited) websites, projects, and campaigns
Works on mobile devices
Gathers data and insights about a company's rank (perfect for competitor analysis)
The main disadvantage to Advanced Web Ranking is the cost. This tool charges its users based on how many crawls they perform, so if you monitor many keywords, your costs can start to stack up. Fees start at $49 per month.
SE Ranking
SE Ranking is a fantastic beginner-friendly all-in-one SEO tool. It is also browser-based. This option has everything that a beginner webmaster requires:
Site audit tool
Social media tools
Rank tracking tool
Backlink checker
Competitive research tools
Lead generation tool
Keyword research and keyword generator tool
On-page content optimisation tools
SE Ranking is deemed an affordable choice, with three main plans in its pricing model. It also offers a free 14-day trial, so you can test its tools before purchasing. While SE Ranking has many features and is beginner-friendly, it does have its faults. A common issue is related to keyword research. The database they get information from isn't huge, so relying on this tool for valuable SEO opportunities is hard. It also lacks good support for local opportunities as well as search engines. One final con is some users find the interface occasionally confusing. However, SE Ranking is still one of the best options on the market for Mac. Prices begin at $18.60 per month.
Link Whisper
Internal linking is crucial to SEO as it can assist you in ranking better and gaining the majority of traffic from search engines if done well. However, doing internal linking manually can be a chaotic task, so Link Whisper can be used to make it much simpler and easier. Link Whisper is a premium WordPress plugin that automates this process by suggesting internal linking opportunities while you write in the WordPress editor. All you need to do is tick the links you want to add and click one button. Because it is a WordPress plugin, Link Whisper will be installed on your WordPress site and automate your internal linking job. Its key properties include:
Straightforward internal linking
Assists with broken links
Assists with orphan pages
Helps with 404s
Easy to use
Link Whisper has a relatively expensive price plan, and compared to some other tools on this list, the link assistant is far from complicated. However, it is, without a doubt, an effective SEO tool. The cheapest price options start at $77 per year.
SEO Auditor
This is a completely free SEO tool for Mac. It helps you discover all the main technical problems on your website. SEO Auditor's key components include:
It is 100% free
Lists your top ten keywords
Simple, easy interface
Discovers Page Authority and Domain Authority
Find social links
Discovers your site's Google Page Speed score
Informs you of any website's Google Page Rank and Alexa ranking and data from social networks
Identifies missing images and metadata
Capacity to download PDFs without any watermarks or branding
Discover technical aspects of your site (such as sitemap.xml and robots.txt files)
The only disadvantage to this SEO tool is that it is only used for site auditing and is therefore not a complete SEO toolkit.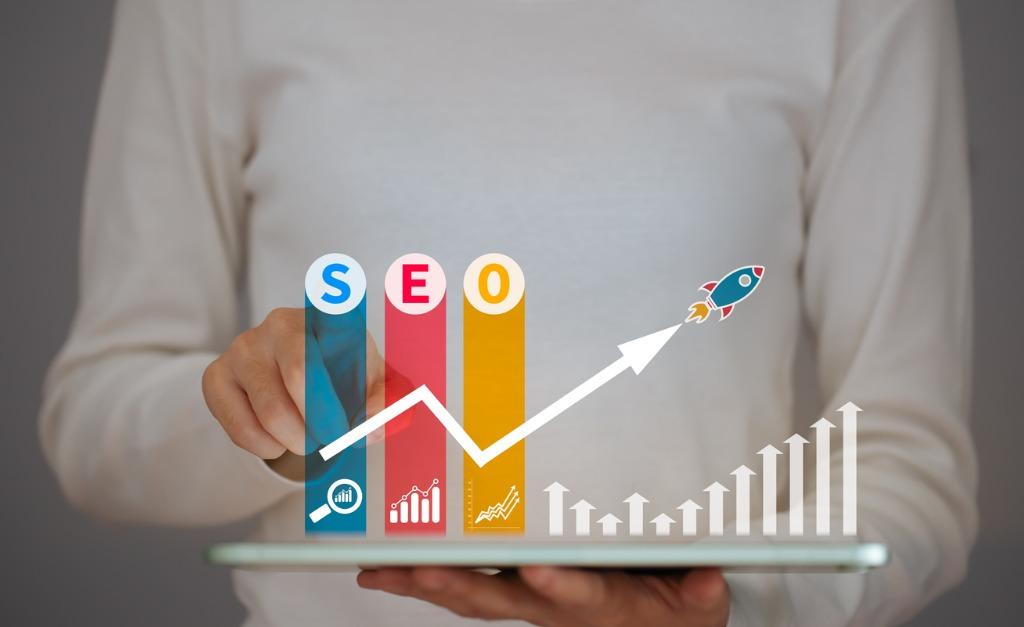 Hemingway App
The Hemingway App is a writing tool helping copywriters to create engaging texts. It goes in web-based and desktop versions (the latter is fully compatible with macOS). It is a fantastic assistant for content marketers seeking advice on improving SEO writing and making a readable copy. There is both a free and paid version available. The free version is web-based and allows basic text editing by straightforward copy and pasting of content, while the paid version includes additional features for desktop users. Some key free features include:
Word count calculation
Readability score calculations
Highlights wordy sentences, passive voice, and adverbs
HTML formatting (including bold, italics, bullet points, and headlines)
Meanwhile, the desktop version offers:
Export your content as Markdown or HTML, and import or export text from Word documents
Publish blog directly to WordPress and Medium
Offline access to content
The paid version is a one-time cost of $19.99.
Surfer SEO
Surfer SEO is an excellent keyword tool. It provides great support for on-page content optimisation, and it has a useful Content Editor extension. It works once you have selected a target keyword for one of your articles. Surfer SEO analyses all articles ranking for that specific keyword and compiles a list of keywords you should incorporate to optimise your content (also known as correlation SEO). Other features of this SEO tool include:
Website auditor
Content planning functionalities
SERP analyser
Easy to use
Surfer SEO, while straightforward to use, is on the expensive end. The cheapest price plan will set you back $49 each month.
SEOquake
SEOquake is one of Mac's most popular SEO browser extensions and already has millions of downloads. A primary reason to choose this tool is that it provides you with an instantaneous SEO summary for any webpage. This includes domain, page, and backlinks details. On top of this, it is free to use. Critical properties of SEOquake include:
On-page SEO audits
Compare domains and URLs in real-time
Evaluate all your site's internal and external links (this includes anchor texts, link types, and URLs)
Export all data into a file
100% free
There are no considerable disadvantages to SEOquake, explaining why it is such a popular option for so many.
Other Good SEO Tools for Mac
While above, we have cherry-picked in detail some of the very best SEO software for Mac, we now consider several more SEO tools that are proving popular with Mac users.
Hunter.io: This tool does not give a technical site audit or link assistant tool, but users can subscribe to Hunter.io to improve their outreach efforts, such as finding link building opportunities. It helps you find email addresses in bulk to connect with so you can generate new leads fast. Hunter.io offers both a free and a relatively expensive paid plan.
Pitchbox: This is also an outreach tool, but it covers all bases, such as reaching out to prospects, getting valuable data about processes, and sourcing leads. It also has a smooth interface, a fully-realised customer relationship management (CRM), and advanced insights and integrations. It also has great support for influencer outreach. You can request a demo, but the paid plan is more costly than most.
Scrutiny: This is an exclusive SEO tool for Mac that you can use for SEO, sitemaps, link checking, HTML validation, site audits, and more. However, it is not a full SEO suite like other tools. There is a 30-day free trial available.
EverWeb: This is a popular 'drag and drop' website builder for Mac and helps you create powerful websites easily. It offers both SEO software and web hosting at reasonable prices. Key benefits include creating unlimited websites, access to over 600 built-in and third-party add-ons, access to over 200 free website templates, and automatically creating dropdown navigation menus. But, it is not a fully dedicated SEO software. EverWeb has three different pricing plans.
SEO Extract: This tool has several key components that help you with keyword analysis and strategy, competitor analysis, web page analysis, multiple domain analysis to get bulk traffic data, and helps you to determine Google ranking.
iWeb SEO Tool: iWeb has several key features that are easy to install and use, and that help you publish directly to your FTP server, add important SEO tags to your iWeb site, and let you add Google Analytics or any site tracking code quickly.
Reactivity: Reactivity is a tool that lets you view a breakdown of each element with load time, response time, and file size. It also allows you to test your page's loading speed and image size, easily spot bottlenecks and helps find solutions, have multiple pages open at once, see total page weight, and is Retina screen compatible.
RankGuru: This SEO tool allows you to see your search engine rankings at the menu bar. It conserves your time by automatically providing rankings per keyword, which gives you a clear picture of your site's performance. You can also monitor any number of sites or projects at once using RankGuru SEO.
SEIntelligence: This software offers step-by-step SEO optimisation, works on any site, provides suggestions, has special social networking features, allows you to compare your website against other sites, lets you analyse the link structure of your website, and helps you keep tabs on who is linking with you.
SiteOrbirter: This is specially designed for the macOS to help you both discover and manage your website's content virtually. It has enhanced usability and excellent functionality. It provides impressive graphical charts and navigation, helps track the difference in metadata, and enables you to create new tags to assist in categorising, organising, and discovery.
Visual SEO: This is an SEO spider with free features such as crawling URLs, sitemap generation, extraction of robots.txt files, hreflang analysis, performance analysis, and readability checks. There are advanced features available in the paid version, such as HTTP authentication, technical support, integration with Google Analytics, Google Search Console, Bing Webmaster tools, and more.
Peacock software: This is a product for Mac only. There are various tools provided for site audit and SEO checks or services that detect issues with charges per order. Peacock software focuses on certain areas of optimisation, such as website crawling and a link checker.
Scalenut: This is an AI-powered writing and content research tool for original, high-ranking, short and long-form content. It helps you create content better than the rest out there by improving readability, efficacy, and overall yield of the content. This is a popular option for content creators, agencies, and marketing teams.
Frase: Hundreds of thousands of creators, search engine optimisers, and agencies use Frase to research, write, and optimise great-quality SEO content within a period of minutes rather than hours.
RankIQ: This is an AI-powered SEO toolset intended solely for bloggers. It informs you what to put in your title and blog post so you can write excellently optimised content in a shorter time frame. It also includes a hand-picked directory of the 'lowest competition high traffic' keywords for all blog niches.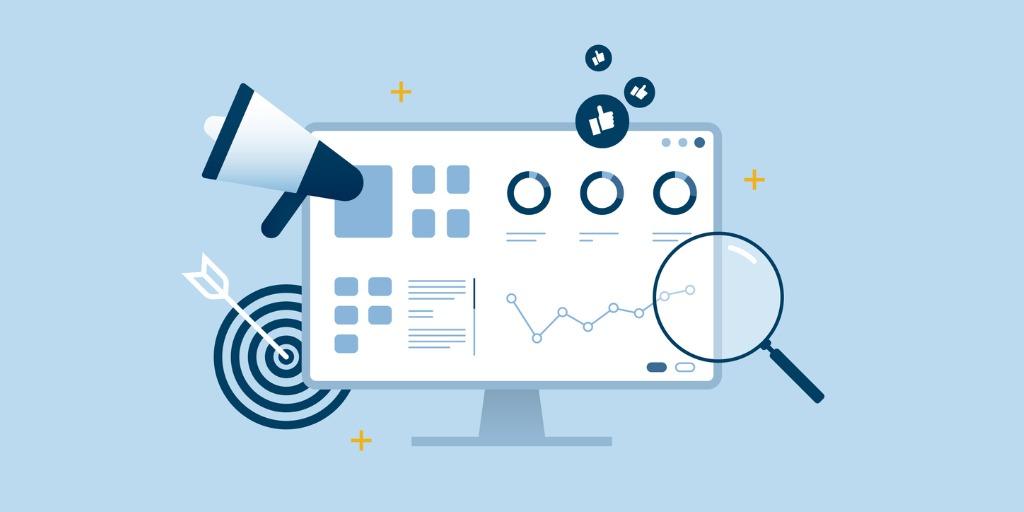 Free SEO Software for Mac
While it is a great idea to invest in comprehensive SEO tools, it is prudent to remember that there are some free options out there that can come in very handy.
Google Analytics
This tool's importance cannot be understated. It is a comprehensive and free tool that gives you beneficial insight into how users connect with your website and how you gain and lose traffic. It is a browser-based tool, but an iOS and android app is available, which you can install on your mobile phone (so you can keep track of analytics on the go).
Google Search Console
This is a SERP analysis platform from Google and will provide you with a superb overview of your search engine presence as well as the amount of exposure you are getting. Therefore, many people see this as a mandatory tool to own. It is entirely free and works easily for Mac users.
Final Thoughts
Search traffic is vital to the success of any online business. Therefore, many companies use SEO tools to help grow search traffic and push them ahead of the competition. There are many premium SEO tools for Mac that can be used, some of the most noteworthy being Web CEO, Ahrefs, SEO Powersuite, and Semrush. However, Google Analytics and Google Search Console are two free SEO tools that are also well worth using. Undertaking SEO can be a massive headache for many, which is why many companies choose to hire a qualified, expert SEO agency to help them. Book a free consultation call with NUOPTIMA SEO agency today to explore how we can help grow your business and improve your success.
---
FAQ
Are SEO tools worth it?
SEO tools inform you of any issues or problems with your website, which can be critical to your site ranking and will need to be resolved fast. Consequently, an SEO tool can help you fix issues with your website to keep it functioning efficiently and can help improve your site ranking.
What is the best cheapest SEO tool for beginners?
There are numerous free simple SEO tools that you can use. Recommendations include Google Analytics, Google Search Console, and SEOquake.
Should I hire someone for SEO?
You should hire an SEO agency if you are seeking long-term success. The majority of SEO involves building long-term successes and value, and there is nobody more experienced in this than a qualified SEO agency. NUOPTIMA has a vast team of experts well-versed in SEO within a substantial number of industries. Book a free 15-minute call today to explore how we can assist your business.