Read this blog article by NUOPTIMA and book a free strategy call if you would like professional assistance with the SEO of your website.

Key Points
BigCommerce and Shopify are two large e-commerce platforms that let you easily build an online shop without needing any coding know-how. Both are viewed as excellent options for building an online store.
Particular strengths of BigCommerce include excellent SEO tools, sales features, marketing features, and built-in tools.
Shopify has many positives, including great SEO tools and designs, ease of use, and app variety.
Deciding whether BigCommerce or Shopify is best depends on your individual business needs. Both platforms have excellent SEO tools that can provide impressive results if you use them effectively.
BigCommerce and Shopify are two of the biggest e-commerce platforms available. They let you easily build an online shop, and neither option requires any prior coding knowledge to set up. BigCommerce and Shopify are 'software as a service' (SaaS) tools, meaning that using them requires an ongoing cost, either paid monthly or annually. These two website builders are highly regarded as great platforms for building an online store. Notorious companies using these platforms include Skullcandy and Ben & Jerry's (BigCommerce), and Pepsi and Red Bull (Shopify).
Shopify has a larger user base, but does it have a genuine edge over BigCommerce? And which platform is seen as better in terms of SEO? This article will compare Shopify and BigCommerce in detail to help you decide which is the best platform for your business needs.
BigCommerce Versus Shopify
You should evaluate many factors when weighing up e-commerce platforms. This section offers a detailed comparison of BigCommerce and Shopify against important factors to help you make a knowledgeable and confident choice.
SEO Tools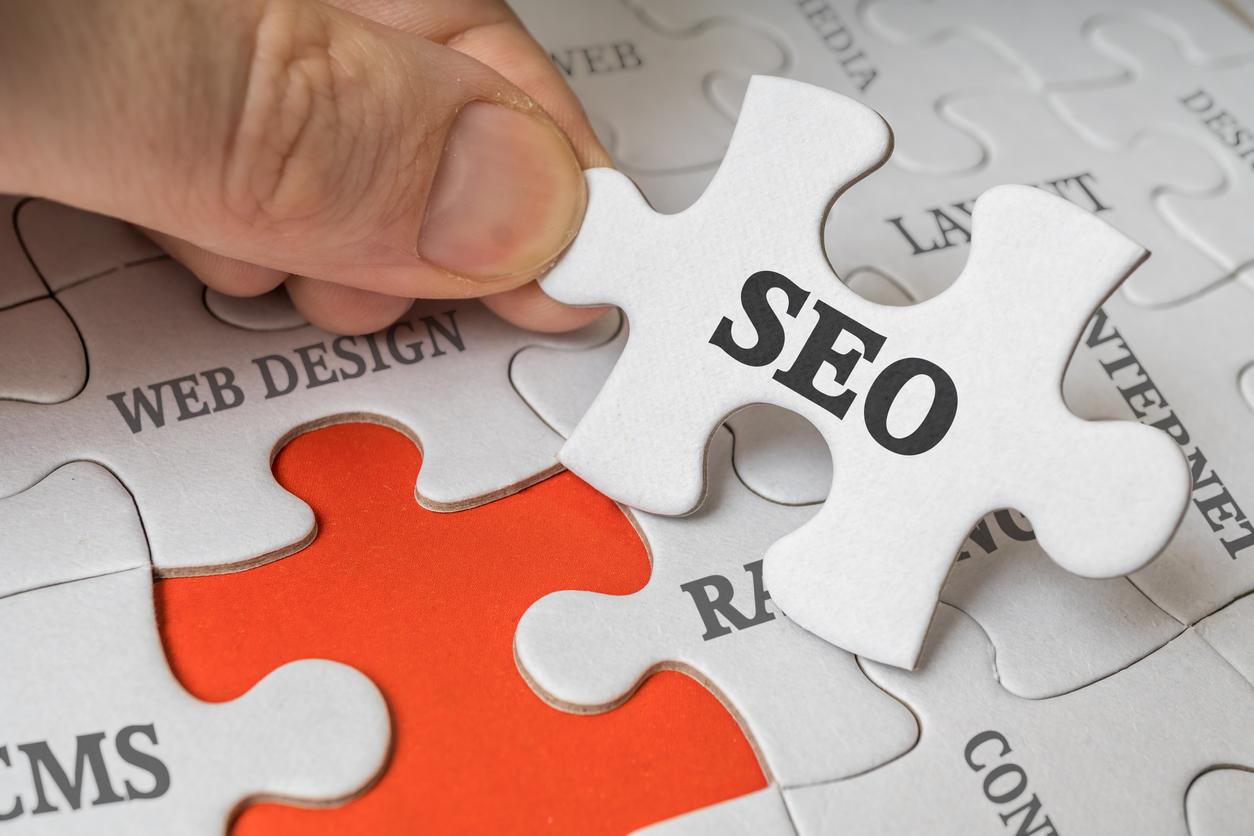 Let's dive straight in and consider the SEO tools available on the two platforms. The good news is that both BigCommerce and Shopify perform well in this category and are easy to manage. Both platforms allow you to:
Change page titles and meta descriptions.
Add alt text and headings.
Change page URLs (this is arguably not as efficient on Shopify as it adds prefixes before your URLs with '/pages', '/posts', or '/products').
Create page redirects.
Receive an SSL certificate for free (an important ranking factor for search engines).
Edit robots.txt (letting you inform search engines how to crawl and index your site).
Integrate with Google Search Console and Google Analytics.
There are, however, some small differences between the two. For instance, Shopify does not allow you to edit '.htaccess' files, so you cannot redirect duplicate URLs to the canonical page. But, BigCommerce allows you to create redirect rules — outside of its platform — and apply them to your BigCommerce store. Additionally, BigCommerce has many built-in SEO functionalities, while Shopify has a better range of third-party apps. Overall, both platforms have good SEO functionalities.
Read our article to explore how effective SEO can positively impact e-commerce companies and online stores.
Conclusion: Regarding Shopify vs BigCommerce SEO, both have fundamental and sufficient SEO tools.
Blogging
Blogging is a vital SEO technique as it is an effective way of bringing traffic to a store when done properly. Creating high-quality, optimised content about the 'niche area' you operate in increases the chances of attracting a relevant audience to your site. BigCommerce and Shopify both let you easily create a simple blog but lack more advanced functionality. As they were originally designed as e-commerce platforms, they offer minimal blogging options. Their blogging services should be okay for many users, although if you have more complex blogging requirements, you can always integrate a third-party blog, such as WordPress.
Conclusion: BigCommerce and Shopify have relatively limited blogging capabilities. If you are looking for better blogging tools, you can integrate a third-party both on either.
Pricing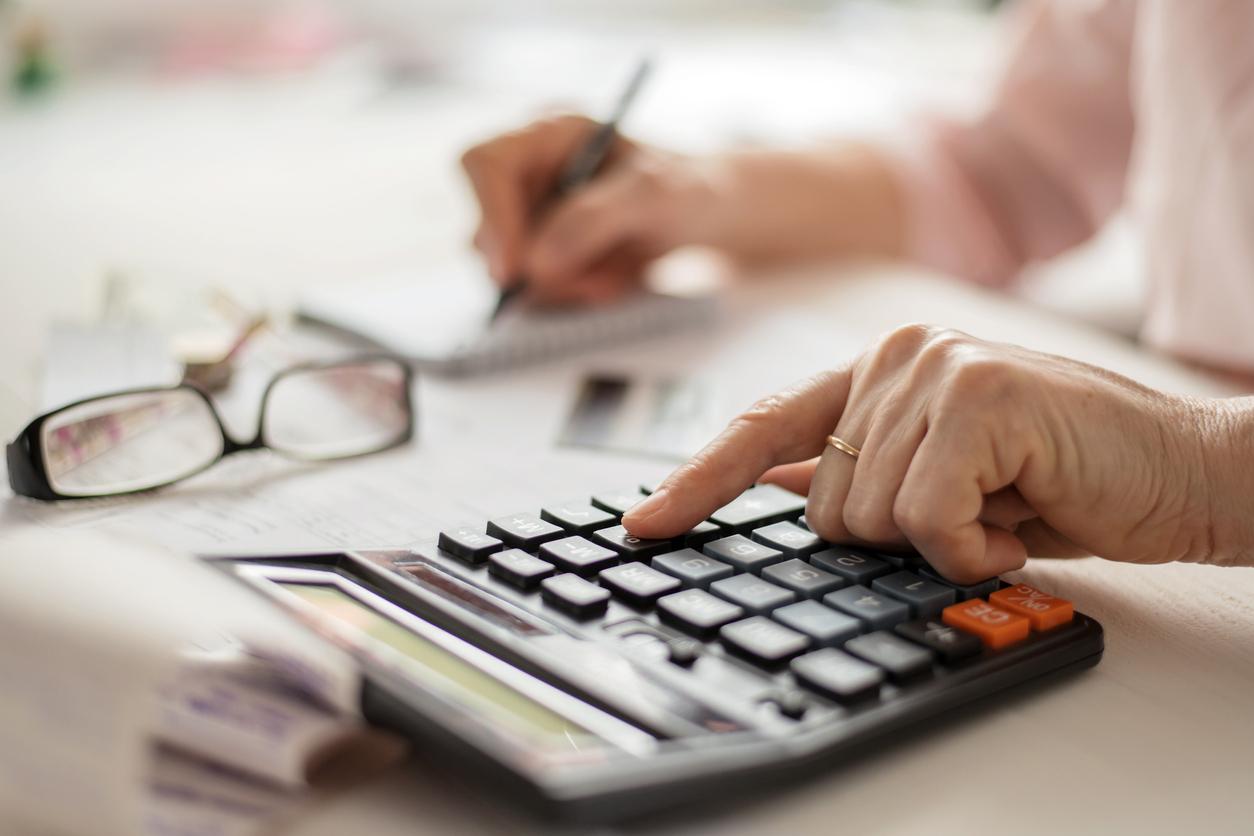 When we consider BigCommerce vs Shopify pricing, both platforms are similar. BigCommerce offers a 15-day free trial, while Shopify's is three days. BigCommerce's plans range in price from $29.95 to $299.95 a month, and Shopify's plans range from $29 to $299 a month. Very large businesses can receive customised plans with BigCommerce Enterprise and Shopify Plus.
Please note: Shopify does offer a Starter option for $5 a month, but this does not provide an online shop.
While their prices appear almost identical at first glance, this view can change when considering:
Transaction fees: BigCommerce does not have any transaction fees on any plan. On the other hand, Shopify charges transaction fees that vary depending on your pricing plan. However, if you use Shopify Payments, it is possible to avoid these fees.
Annual sales cap: BigCommerce plans impose sales limits on its platform, whereas Shopify plans have no sales cap.
Credit card processing fees: BigCommerce recommends PayPal for this, and fees begin at 2.59% + $0.49 per transaction. Shopify recommends Shopify Payments and rates start at 2.4% + $0 per transaction.
Multiple storefronts: BigCommerce allows you to add multiple storefronts across all its plans, but Shopify only offers this to its biggest customers on the Shopify Plus plan. This leads many users to view BigCommerce as better for scalability.
Abandoned cart recovery: Shopify offers this feature on all plans and automatically sends emails to customers who exit your store before finishing the checkout process. But to use abandoned cart emails on BigCommerce, you must be on one of its more advanced plans.
Buying domain names: Both platforms allow you to purchase a domain name directly from them.
Value for money: BigCommerce relies less on third-party apps and has more tools included in the cost of your shop (such as better drag-and-drop flexibilities).
Did you know? Shopify and BigCommerce both let you connect a variety of payment gateways to your shop, including major ones such as PayPal and Stripe, but Shopify supports more.
Conclusion: Overall, Shopify and BigCommerce have fairly similar pricing plans though they have some variations.
Ease of Use
BigCommerce and Shopify both use a simple content management system (CMS) on their platforms. The dashboards are modern and basically formatted, although users tend to find Shopify easier to navigate. BigCommerce offers more scalable features making it slightly less suitable for beginners. Having said that, BigCommerce's drag-and-drop builder surpasses Shopify's, assisting with ease of use. Ultimately, Shopify is easier to operate than BigCommerce, making it ideal for beginners. BigCommerce is a slightly harder platform to operate, although it still does not require you to have any coding knowledge to use it. It has a similar user interface to Shopify, and the primary reason that BigCommerce is more difficult to operate is down to its vast (and potentially overwhelming) features.
Did you know? Shopify and BigCommerce give you total control over tax settings.
Conclusion: Shopify is slightly easier to use.
Design and Themes
Both platforms have a range of free and paid themes available, making it relatively easy to create an attractive shop front. Free themes are suitable for new companies to cut costs, but bigger businesses will need to upgrade to a paid theme to better display their business. BigCommerce offers more themes (though many of these are within the same family, so Shopify arguably has better variety), and both provide a generous amount of customisation options. Both BigCommerce and Shopify also provide mobile-friendly themes. The platform with the best design depends in part on your subjective aesthetic preferences.
Conclusion: Shopify has a wider variety of themes and is easier to use, while both BigCommerce and Shopify have good customisation options. Overall, Shopify just about wins in the design and themes category.
Sales Features
Another important component is which e-commerce platform offers the best sales features. Both website builders provide essential features, such as shipping tools and multichannel selling. But how do BigCommerce and Shopify differ?
BigCommerce has an impressive amount of sales features built-in to your shop from the beginning. It does have a smaller app store compared to Spotify, but this is because you do not need to download countless apps to add functionality. To get the same number of features for Shopify, its app store will need to be used a lot, and not all plugins are free. Here are a couple of built-in BigCommerce features that Shopify solely offers through other apps:
Reviews and ratings.
Unlimited staff accounts on all plans (available only on Shopify Plus and not on its core plan).
Another difference is that while both platforms let you display different variations of the same item, Shopify implements a limit of 100 variants per product, while BigCommerce offers 600. Furthermore, Shopify allows each product up to three options, and BigCommerce has 250. Both platforms let you add unlimited products to your store. Shopify has arguably superior inventory management built-in but is overall not quite as good in terms of sales features.
Did you know? You can do dropshipping through BigCommerce and Shopify.
Extra tip: Both platforms let you accept point of sale (POS) transactions using mobile devices, such as smartphones and iPads.
Conclusion: BigCommerce has better sales features as it has more built-in tools.
Marketing Features
BigCommerce and Shopify both provide excellent marketing tools on their platforms. They offer:
Ability to offer discount codes.
Google Shopping integration.
Professional reporting tools.
Both platforms also offer efficient email marketing tools, an important contributing factor to generating sales. BigCommerce has a larger amount of built-in marketing tools, whereas Shopify has a better variety on its app store.
Conclusion: BigCommerce and Shopify have excellent marketing features.
Customer Support
Shopify and BigCommerce offer:
Phone and email support.
Live chat.
FAQs.
Tutorials.
A community forum.
Both platforms offer exceptional customer support should you encounter any problems.
Conclusion: BigCommerce and Shopify provide excellent customer support.
Security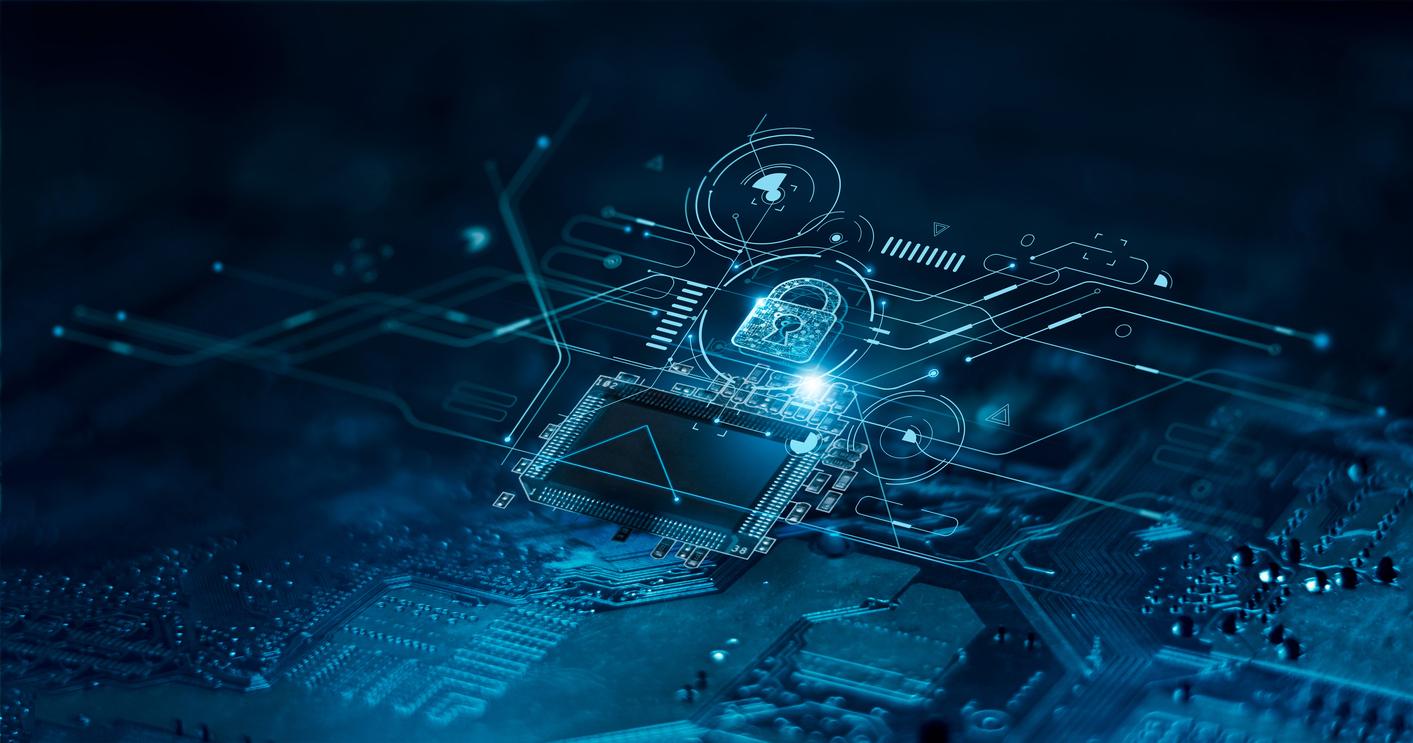 Let's now take a look at how they compare regarding security:
As aforementioned, Shopify and BigCommerce both offer free SSL certificates.
Both are also PCI DSS compliant providers. This means that they sufficiently meet the requirements of the Payment Card Industry Data Security Standard, which protects against breaches in credit card data.
BigCommerce and Shopify have advanced security features to ensure that your shop is safe and secure.
Conclusion: Shopify and BigCommerce security are excellent.
Apps and Built-in Tools
One main difference between BigCommerce and Shopify is that the latter has far more apps on its app store. Shopify has over eight thousand apps, and BigCommerce has just over one thousand. However, what BigCommerce lacks in its range of apps, it makes up for in terms of built-in features. BigCommerce's built-in tools far surpass that of Shopify's. Therefore, Shopify partly has more apps available than BigCommerce as it has fewer core features, meaning more apps are needed to compensate.
Conclusion: Shopify has many more apps available, but BigCommerce has more built-in tools.
Currencies and Languages
Selling in multiple currencies: You are more likely to get better online sales if you sell in the currency your site visitors use. Therefore, if you are selling in more than one country, allowing customers to choose their currency to shop in is sensible. Shopify and BigCommerce both facilitate the selling of products in multiple currencies.
Selling in numerous languages: Shopify has built-in multiple language functionality, but BigCommerce requires that you download Weglot, a third-party app, to accomplish the same. Shopify includes language translations on all its main plans except 'Starter', while with BigCommerce, you need to pay for the privilege with Weglot.
Note: You can also use Weglot with Shopify if you so wish.
Conclusion: Both e-commerce platforms are excellent for selling in multiple currencies, although Shopify is better for selling in multiple languages as it has built-in functionality.
BigCommerce vs Shopify SEO: Which Do I Choose?
When setting up an online shop, it is important to choose wisely when it comes to an e-commerce platform. Shopify and BigCommerce are two industry giants in this sector, and both are highly regarded choices, including for SEO. The best platform for you depends on your individual goals and what you wish to gain from a website builder. This article shows that while both are similar, Shopify and BigCommerce have some key differences which may help you tip the scales one way or the other. In terms of SEO, both provide excellent SEO functionalities and can be used to great effect if conducted well.
If you choose Shopify and want to discover top tips on improving your rankings, check out our guide here.
Enlist in the Services of a Professional SEO Agency
SEO has never been more important when it comes to promoting a business. Performing SEO best practices help you improve both the quality and quantity of traffic to a site, which can lead to a more successful business. SEO is a must if you have a website and want to surpass your competitors. Unfortunately, implementing SEO can be a complicated and long road. For this reason, many brands hire a third party to help them perform effective SEO on their site.
NUOPTIMA is a professional SEO agency that works to improve the success of your business by performing SEO best practices. Our expert team knows the latest techniques and strategies to get your website ranking on the first page of search engine results. But don't just take our word for it! Please look through our expansive case studies section, which illustrates how we have helped many clients in the past catapult to greater success. We are experts in the field of SEO and expanding businesses. If you want to discuss using our services for your business, book a free 15-minute discovery call with one of our team members at NUOPTIMA today.
Talk to an SEO expert
We work with 100+ businesses. Book a slot now to talk to one of our experts.
---
FAQ
Is BigCommerce good for SEO?
BigCommerce has good SEO tools available on the platform. You can use it to perform SEO efficiently if done correctly.
Which one is better: Shopify or BigCommerce?
The best option depends on your requirements for an e-commerce platform. There is no simple answer.
Does Shopify have good SEO?
Like BigCommerce, Shopify also has good SEO features. You can use it to improve the SEO of your site effectively.