Key Points:
A pitch deck, also known as an investor pitch deck, is a marketing document often used to present a business plan to potential investors, to secure funding, and sometimes to assist with a new hire.
No investor pitch deck template will suit every business. Even the best pitch deck template can limit your presentation, missing out on crucial aspects of your brand story.
The key element of any deck should be the narrative. Once you get clear on this, you can organise your investor pitch deck around it, using the story to guide your content and help the investors connect with your idea.
The aim of a good pitch deck is to make the next meeting, so it should focus on your narrative in a concise and specific way. Don't get caught up in adding too much text; instead, ensure every bit of copy is impactful and valuable.

Introduction
An investor pitch deck or business pitch deck is a way to present your business plan and growth potential, often to raise external funding. You need a pitch deck whenever you need to present your business to someone, from prospecting a new hire to fundraising. Companies may even have multiple decks for different purposes. For example, a text-heavy version that's appropriate to send via email and another for in-person presentations. You may even adapt your pitch deck, changing sections throughout the raise.
The goal of a pitch deck isn't solely to secure funding but to book the next meeting. For instance, fundraising is a multiple-stage process; the first step is getting the investors excited and intrigued by your idea.
So, now you understand the purpose of creating a pitch deck, how do you make your own? Even if you use the best pitch deck template available, you'll likely be missing some key pointers. This article outlines what standard templates offer, why they may limit your creative expression and how to create a pitch deck that actually sells your idea.
Which is the Best Pitch Deck Template?
There are some good templates out there that have been tried and tested. In fact, there's nothing wrong with doing your research to understand what they suggest and how it may be relevant when writing the business plan.
Take the Sequoia pitch deck, for example. It is considered one of the best pitch deck templates available and outlines a basic format that most businesses follow, and for good reason. However, as you will discover later, it too can be adapted to take your pitch to the next level.
Across 13-19 slides, most businesses use the following headers to create their deck:
Problem
Solution
Market
Product
Traction
Team
Competition
Financials
Amount being raised
As you can see, there is a clear layout here that offers some good direction for beginners. However, when it comes to writing the business plan in a truly memorable way, it requires you to take a different approach.
Why You Should Avoid Standard Templates
At the start of this article, we discussed the purpose of a pitch deck. At its core, a pitch deck is a marketing document, and it needs to sell. In this case, it's selling your business idea. To do this, the presentation needs to be compelling, use emotion and make the investors FEEL something.
How will you do that if you're stuck within the confines of a template? Now, we're not saying all templates are void. As we noted above, they have been used time and time again. You may even argue that what we provide next is a sort of "template".
In contrast, what we are proposing is breaking the "rules" and straying away from the path to find your unique way of presenting and discovering how to make your investors connect with your idea. Whether that's excitement, intrigue, or passion for your offer. Get them on the same page as you and get them wanting to fix the problem you have identified.
Good decks ask specific questions, are exact and intentional with what they share. Following a template can hold you back, limit your approach, and ultimately you could miss out on crucial details in your presentation.
How to Write a Business Pitch
If you want to create a compelling pitch, there's one thing you need to start with (and it's not a template).
Instead, start with your story.
Your story is entirely unique to your business and can't be replicated in a template. Rather than starting with an investor pitch deck template, you're starting with your story and putting it in deck form. The deck is simply the medium in which you're telling your narrative.
Your audience is investing in your vision, so don't just tell them how; paint a picture about why this solution will make a difference – this is how you tap into their emotion and sell the story. After all, we make decisions based on emotion, not facts and figures alone.
Show, Don't Tell
In the business of storytelling, there is a popular concept known as "show, don't tell". Instead of stating the facts for the reader, show them why this problem needs addressing, show them what it means to experience this problem and show them how your idea solves it. You can do this by sharing a relatable story or demonstrating your concept with visuals. Get your audience using their imagination, and they'll be more likely to understand your vision and commit to the next meeting.
How to Decide What Goes into Your Pitch Deck?
As the pitch deck is an initial introduction to your business plan, you must be careful not to overpopulate it with information. So, how do you decide what to include in your deck? Here are a couple of questions to consider as you sort through your facts and figures.
Is it impressive? – Since you're trying to excite your audience with your idea, you need to think outside the box. What is impressive about your company, product/service, and audience? What aspects make you different?
Does it provide necessary context? – A pitch deck needs to have some context about how your company works, but you don't need to put EVERYTHING in it. Give your audience enough information to understand what you're doing and how you're doing it, but don't go overboard. If it goes well, the pitch deck will get them interested and asking more questions.
The Process of Creating a Pitch Deck
Don't get caught up in the trap of "making a deck". In fact, you don't need to use a deck format until the very end of the creation process. In contrast, the first step is to nail down the story. Get clear on what you want to say, share, and excite them about. Once you've got all that, you'll be able to find your structure and format it into a deck design.
How to use storytelling when creating a pitch deck:
Define your narrative
Simplify your story into headings
Make the detail count
Adding visual flair
This alternative approach ensures you're putting your stamp on it rather than copying and pasting another template. It's in this way that you avoid mediocrity and create a truly unique, creative presentation.
Define Your Narrative
The very first and most important step is to outline your story. Good stories stick; they are persuasive and memorable. As you're thinking about your story, here are some things you might want to consider:
What and how did you identify the problem?
Why does your idea solve this problem?
What are you building, and how did you get people to take notice?
Do you have any unique insights or interesting methods that worked really well for you?
What does the future look like if your idea is a success?
What is left to figure out?
You can also think about how you want to tell your story. One method starts by describing a world with the problem you've identified. Next, detailing what the world would be like without this problem. Finally, introduce the bridge between these worlds; in other words, your business idea. This formula looks at the before and after of the specific problem and introduces your idea as the bridge to achieving the better outcome.
Another way to approach your narrative is to break it down into three parts: Problem, Agitate, and Solution. First, set the scene and describe your target buyer's problem. Next, develop the problem, showing them what it means to experience this before offering a solution (your idea).
It's essential to nail this step as it forms the foundation of your entire pitch.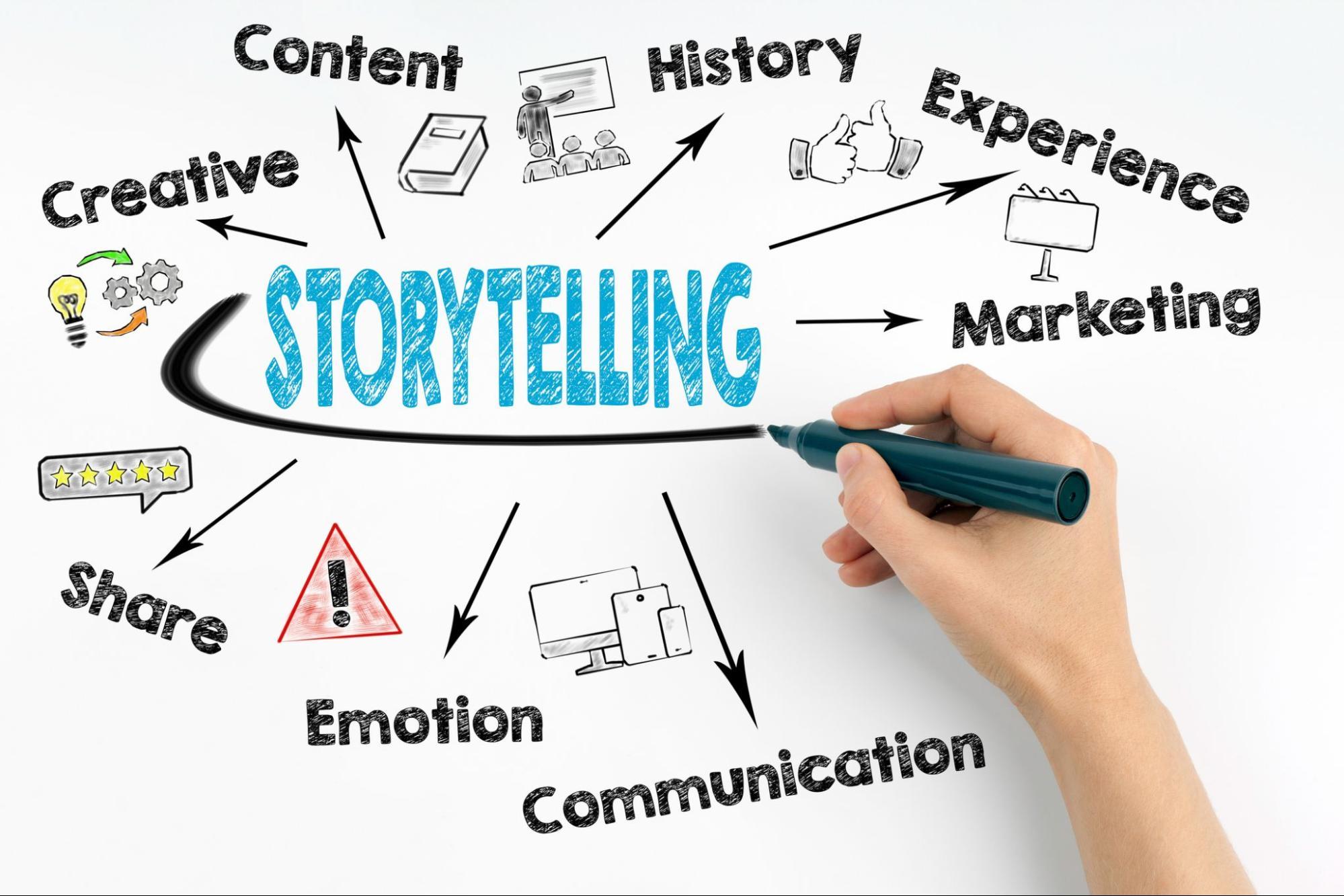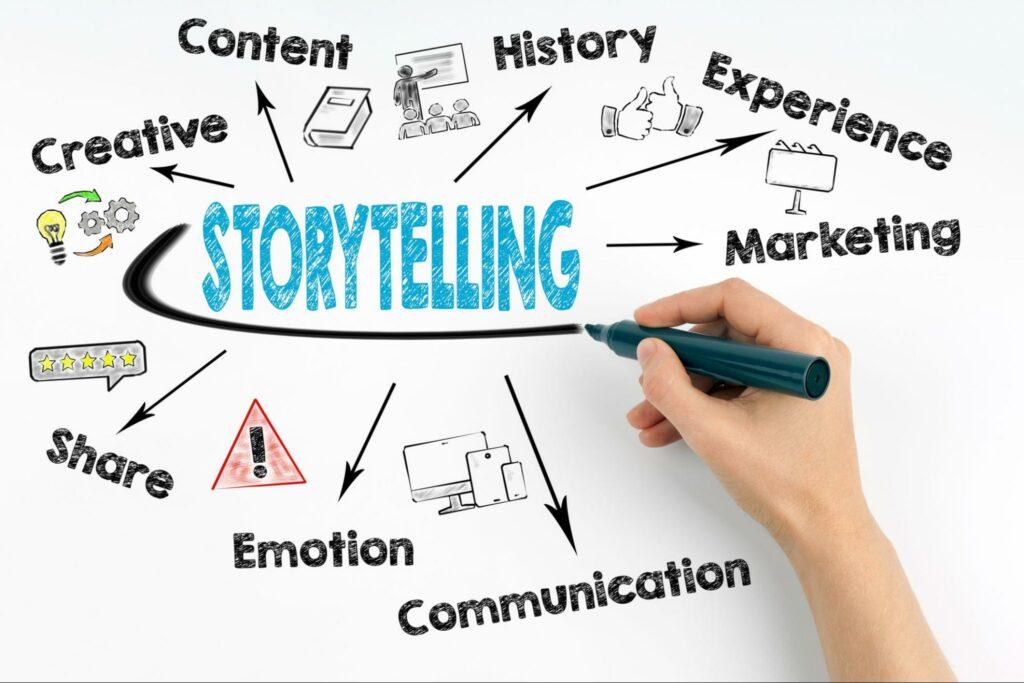 Simplify Your Story into Headings
One reason we think it's good to stray from standard templates is the headings. Titling each slide with headers like "problem" or "team" wastes valuable space. Instead, let your story create the structure for your deck. Simplify your story into headings and personalise the title of each slide, so they tell your narrative.
Your pitch needs to be memorable, captivating, and interesting. It's unlikely your audience will remember large chunks of information, so ensure you get the main narrative across in those headings. An effective way to check this is the flick-through test. If someone is flicking through your slideshow, will they understand your story from the headings alone? This is a good way to determine what your deck communicates at first glance.
In short, this is how you decide your order. Templates can be tedious, so first and foremost, follow the order that tells your story.
Make the Detail Count
Adding detail can make or break your pitch. Particularly for in-person presentations, keeping copy concise and purposeful is essential. Some general rules include keeping it to 30 words per slide or 4 bullet points with 8 words on each.
If the headline is captivating enough, your audience will continue reading, so the supporting details need to take it to the next level. Consider adding facts or supporting figures, but be careful that you don't simply re-state the headline.
Keeping it to a minimum means you need to use your content wisely. Every word counts.
Adding Visual Flair
So, you've got your story, optimised the headings, and added the details. What's left? The final step to creating a pitch deck is to put it in a deck format. In this stage, you input the story outline into slides and add meaningful and relevant graphics, graphs, and data. Make sure any imagery you include supports the story you're trying to tell.
As you put it all together, there are a few details you might want to pay attention to. A professional business pitch deck is simple but intentional. This means choosing a visually appealing colour pallet that doesn't distract from the story and using one or two easy-to-read fonts across the entire document.
Closing Thoughts
We have highlighted the importance of storytelling in your pitch, how this can help structure your presentation and get others excited about your business plan. However, these guidelines are exactly that—guidelines. We encourage you to consider them but ultimately make the deck your own. Your pitch needs to tell your story; a template alone can't do that.
---
FAQ
What is a pitch deck?
An investor pitch deck is essentially marketing material that showcases your business plan to investors. It's the first step in getting investors excited about your business idea, product, service, and growth potential.
What does a pitch deck include?
A standard investor pitch deck template typically includes: problem, solution, market, product, traction, team, competition, and financials. However, the best business pitch deck will consist of your story and use this as the starting point for structuring your presentation.
How do you structure a pitch deck?
The best pitch deck template is one that encourages you not to follow the template! Standard templates often confine your creativity. Instead, start with your story, tap into emotion and build it out from there. Structure your headings and content around your story to take your pitch to the next level.