FUL, Fastest Growing Spirulina Drink! 0 to 1.3k Traffic in 3 Months
0 to 1,500
Organic Traffic
---
About FUL
FUL is the newest brand to hit the scene which aims to revolutionise consumer goods created with microalgae. Founders Sara, Christina and Julia discovered an amazing niche in the beverage market.
FUL approached NUOPTIMA for SEO support to help drive traffic, awareness and new sales. They had a completely fresh domain and had just raised from several high profile angel investors.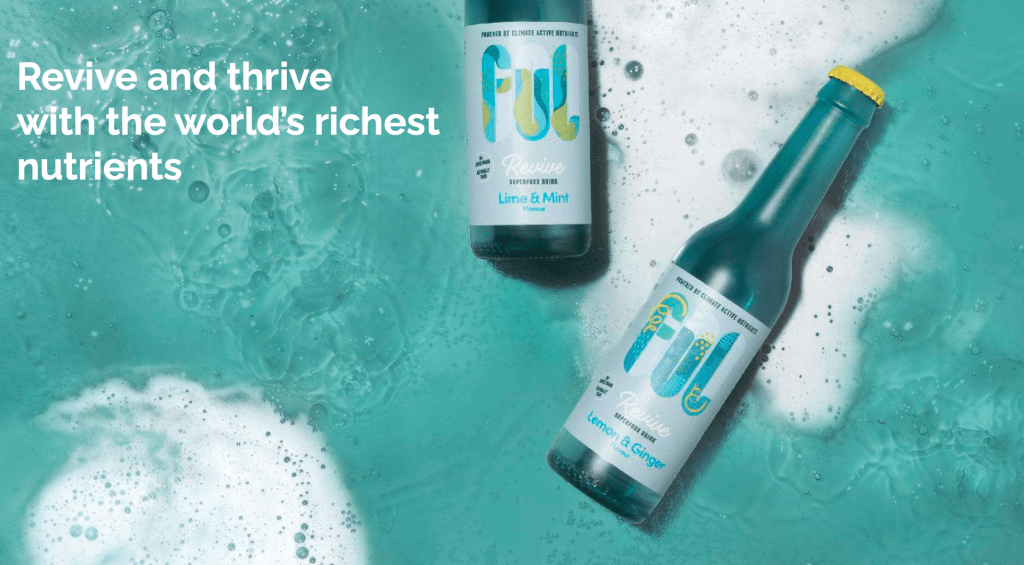 Team
FUL Team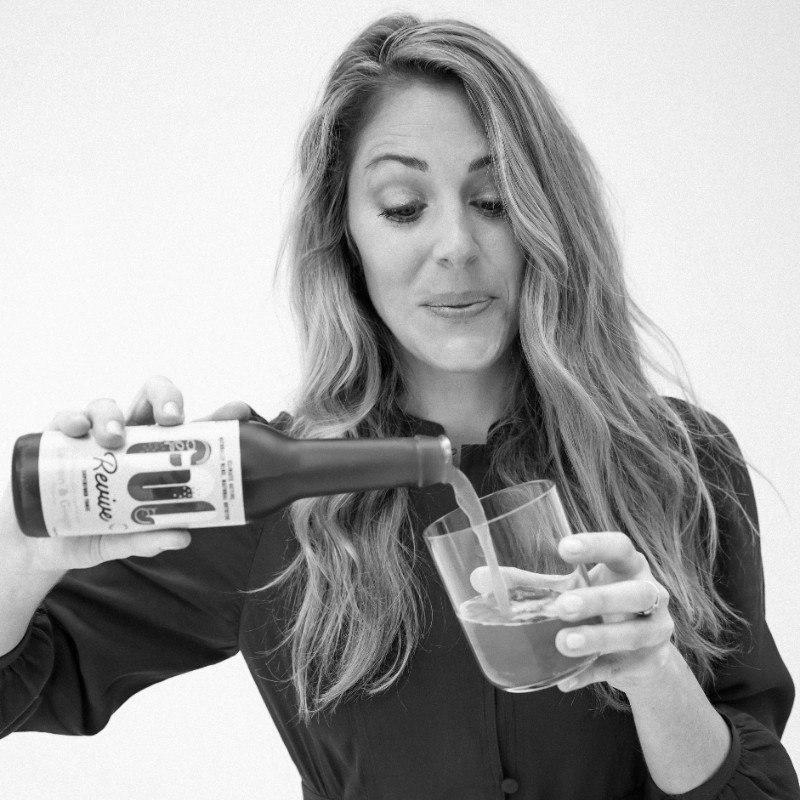 Julia Streuli
Co-Founder and CEO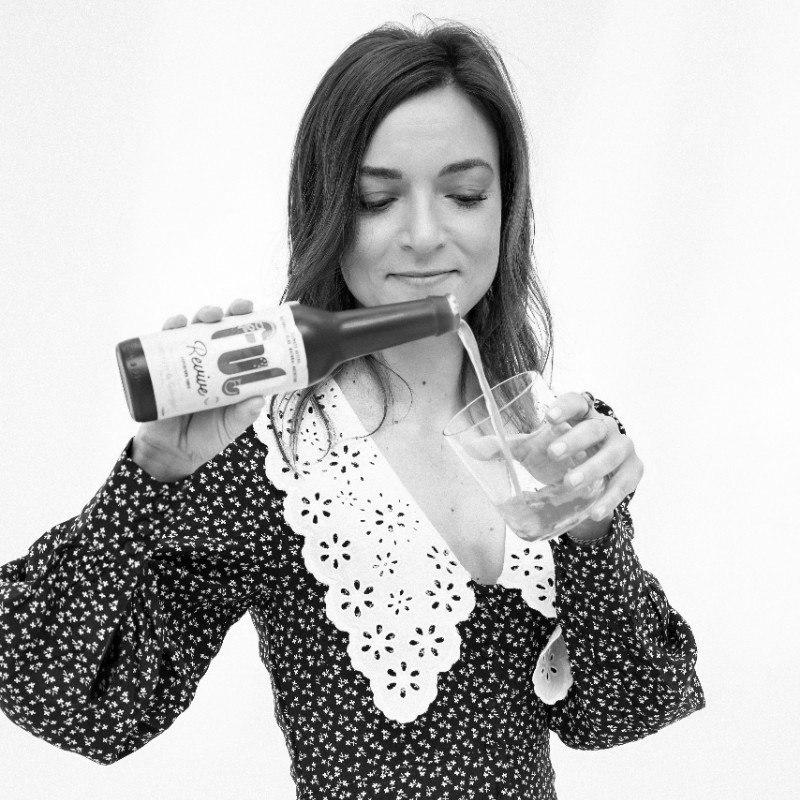 Sara Guaglio
Co-Founder
Responsible NUOPTIMA Team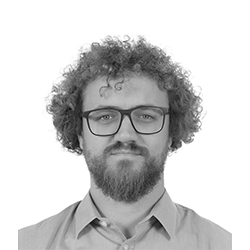 Viktor Khliupko
CTO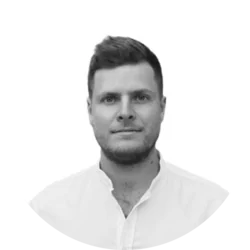 Viktor Bartak
SEO Lead
Rachel Allen
Writer
Liza Mazharova
Lead Editor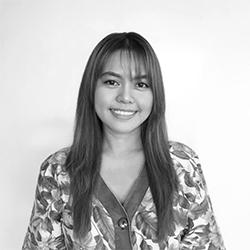 Sarah Camille Contreras
Writer
Action Plan
FUL's first product line is a spirulina-based superfood drink. We, therefore, decided to drive traffic to the spirulina-related keywords, first aiming at lower competition search terms and working upwards to the "spirulina" keyword in the US.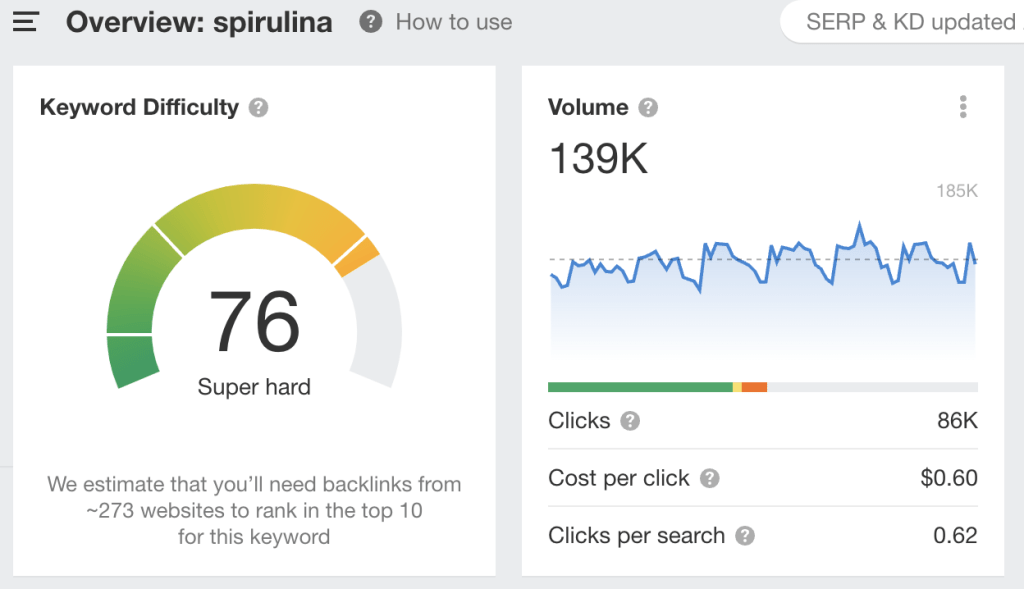 Content Writing
16,000+
Monthly words written
In 3 months, we've already seen tremendous growth for FUL, taking them from 0 to 1,300 organic site visitors monthly, all intent to discover and shop spirulina. From March to April, we drove over 4x growth for FUL, ranking for important and relevant keywords.
Backlinks
In some niches and circumstances, it's not necessary to spend a huge budget on backlinks. Due to the strong PR and branding awareness that FUL are generating, coupled with the unique SEO opportunity, only a limited number of backlinks are required at the moment.
However, as we move into targeting more competitive keywords, it will be imperative that we acquire more backlinks at a faster rate to maintain the impressive growth curve we have started.
Technical SEO
We support FUL by regularly sending technical fix requests to their internal developers. By proactively highlighting issues for their development team to focus on, we're able to reduce their agency overhead and ensure the SEO content we're writing has the ability to rank quickly.
Technical SEO
Recently, FUL changed domain from fulsuperfoods.com to fulcompany.com. Usually, a domain change can easily result in 3 months of hard SEO work lost as Google scrambles to readjust its internal understanding of the site.
In the below graph, you can see the old domain, fulsuperfood.com's domain traffic plummeting as the change was made towards the end of March.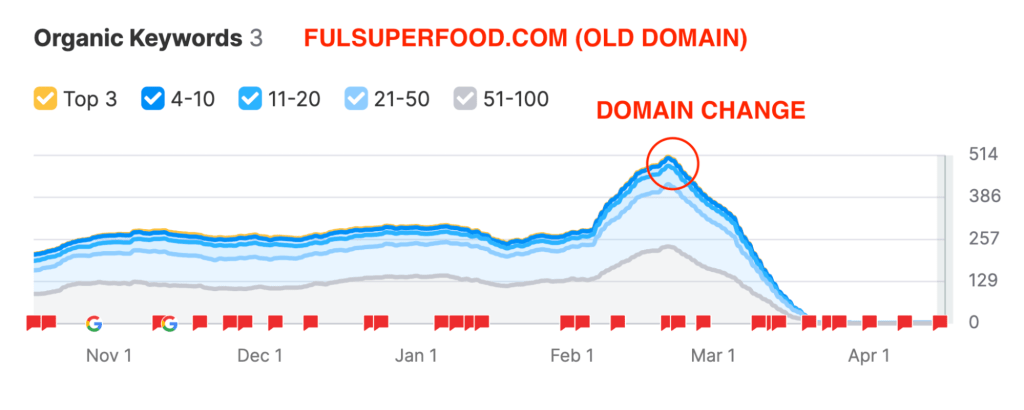 However, with the correct processes (301 redirects for every single page, adding the new domain to Google Search Console, and re-configuring Google Search Console), we were able to minimise any negative impacts and ensure the domain kept growing. It only took two weeks for us to recover any negative implications of a domain change and quickly bring the traffic statistics back up.

>
>
FUL, Fastest Growing Spirulina Drink! 0 to 1.3k Traffic in 3 Months