FUL Scales From 0 to 44k Monthly Organic Traffic In 7 Months – Full Guide, Templates & Processes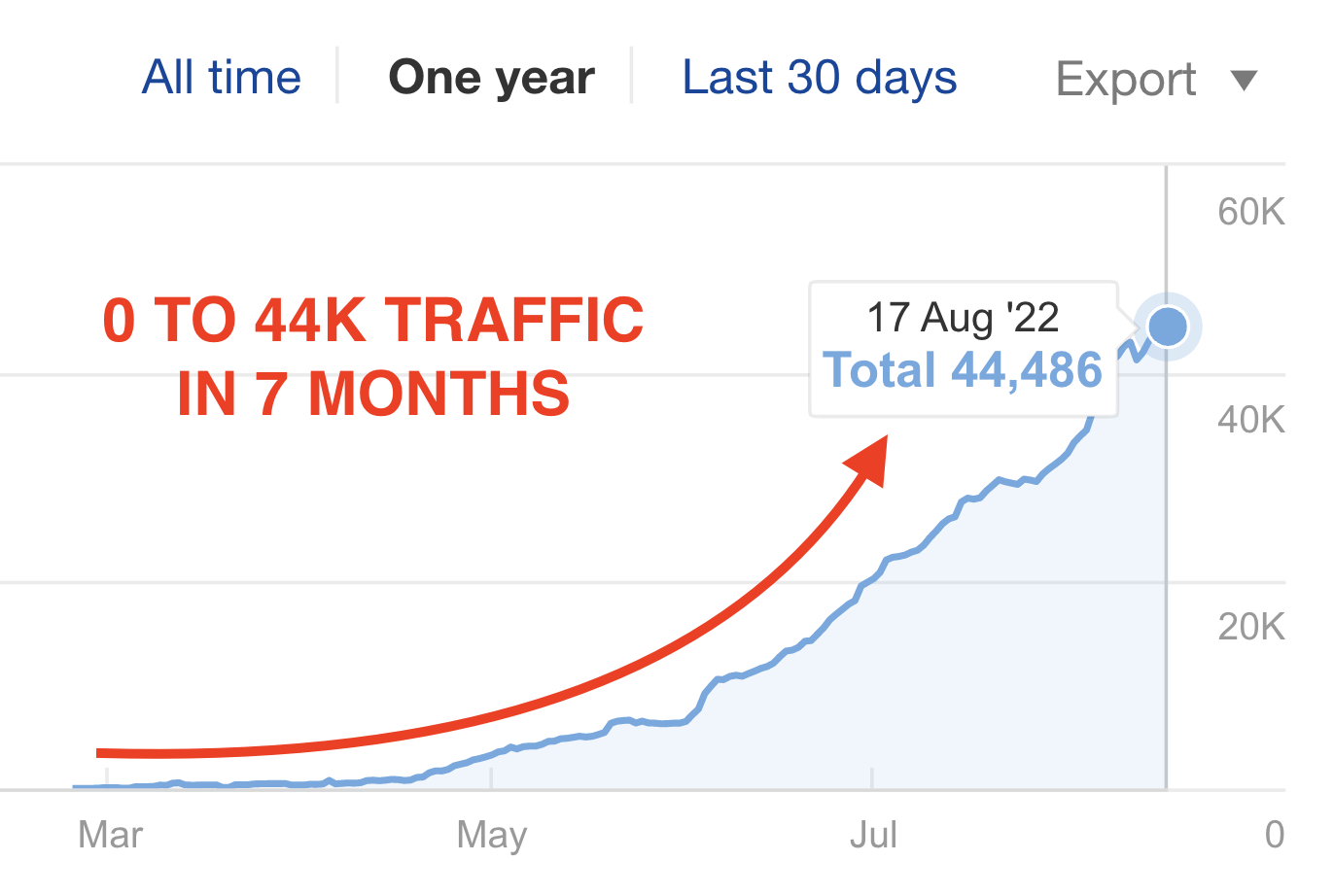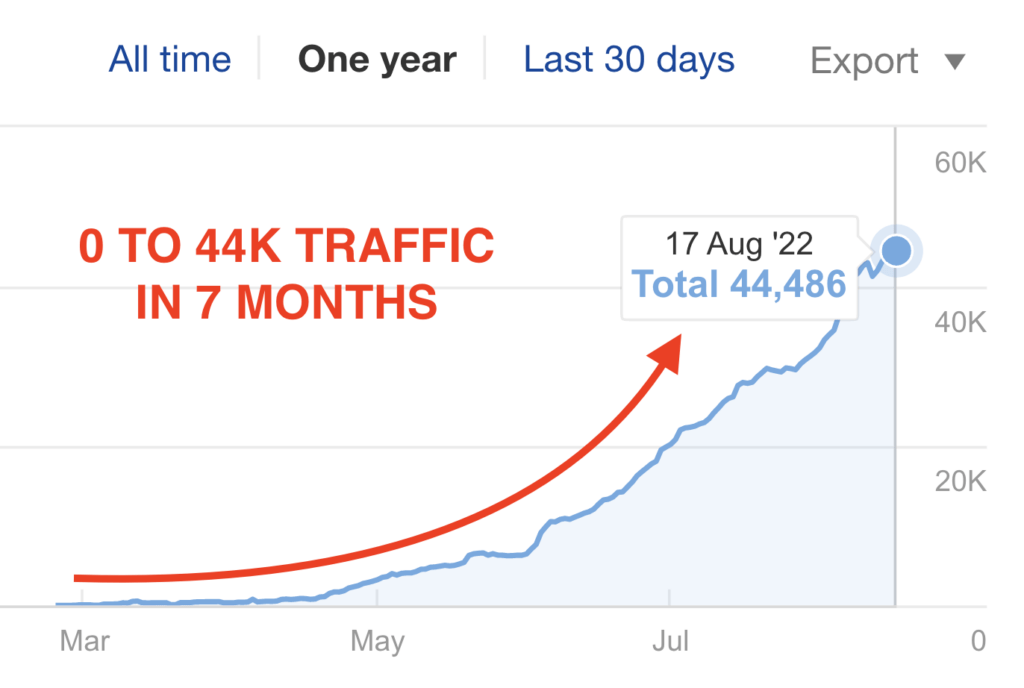 Bonus: Get the complete swipe file of all resources and processes used to take the FUL site from 0 to 40k organic monthly traffic by clicking
---
Want free organic traffic to your website but don't know where to start and how to get real results?
In this article, we will showcase a stellar SEO case study from NUOPTIMA – FUL and tell you exactly how we were able to get their brand-new website from 0 to 40k in traffic in less than 7 months.
This won't be just another case study that shows you the results and doesn't tell you how to get there – we will tell you exactly what we did, how we selected topics for blog posts and structured the articles, and even how many words we wrote to get the best possible Google rankings.
This guide will tell you all you need to know to replicate the same results for your brand. So keep reading to learn how to do content marketing and SEO the correct way.
About the Client
FUL is a new spirulina sparkling beverage that has been on the market since 2021. The brand creates healthy flavoured fizzy beverages enriched with spirulina extract. FUL founders Sara, Christina and Julia, reached out to NUOPTIMA in their search for high-quality content marketing and SEO services. Their aims were to use SEO to drive more traffic to their website, spread brand awareness and generate new sales.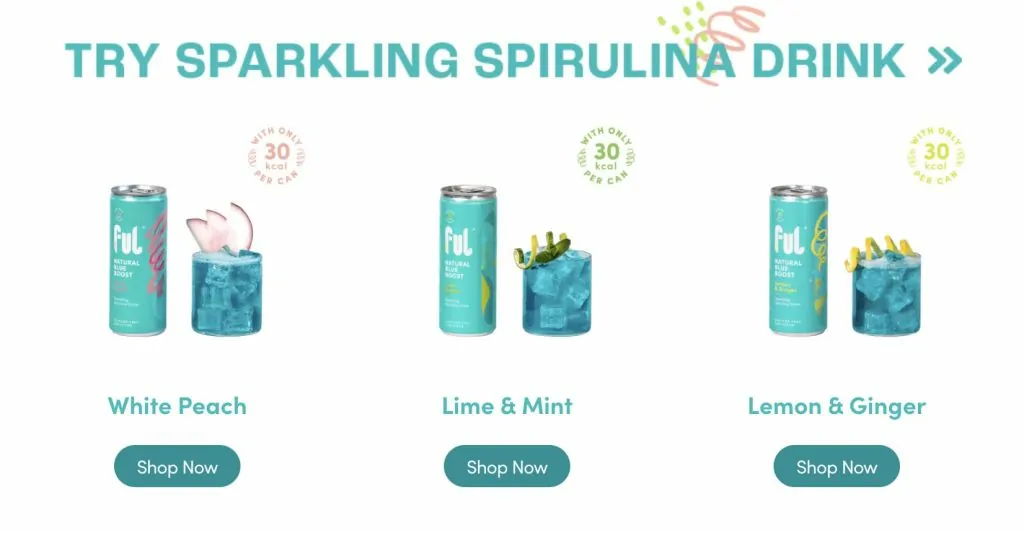 Thus, FUL decided to go with NUOPTIMA's Basic SEO package, which includes 3 monthly backlinks and 16,000 monthly words of content, and our team started working on the FUL website in January 2022.
Our Results
Our team started working on the FUL website in January 2022, and we were able to take their site from 0 organic traffic to nearly 44,000 average monthly visitors in just a few months. Keep in mind that this is completely FREE traffic!


If FUL were to purchase the same amount of traffic they get for free as a result of SEO through PPC ads, they would have to spend over $20,000 EVERY SINGLE MONTH. That's a 5x ROI on their monthly SEO budget! And if they choose to stop paying for SEO services, they will still keep all of that traffic (unlike PPC ads which only bring visitors as long as you keep paying for them).
FUL also shows up in search results for nearly 18,000 keywords, and roughly 2,000 of those results are on the first page of Google. These are amazing results that are practically unheard of in SEO.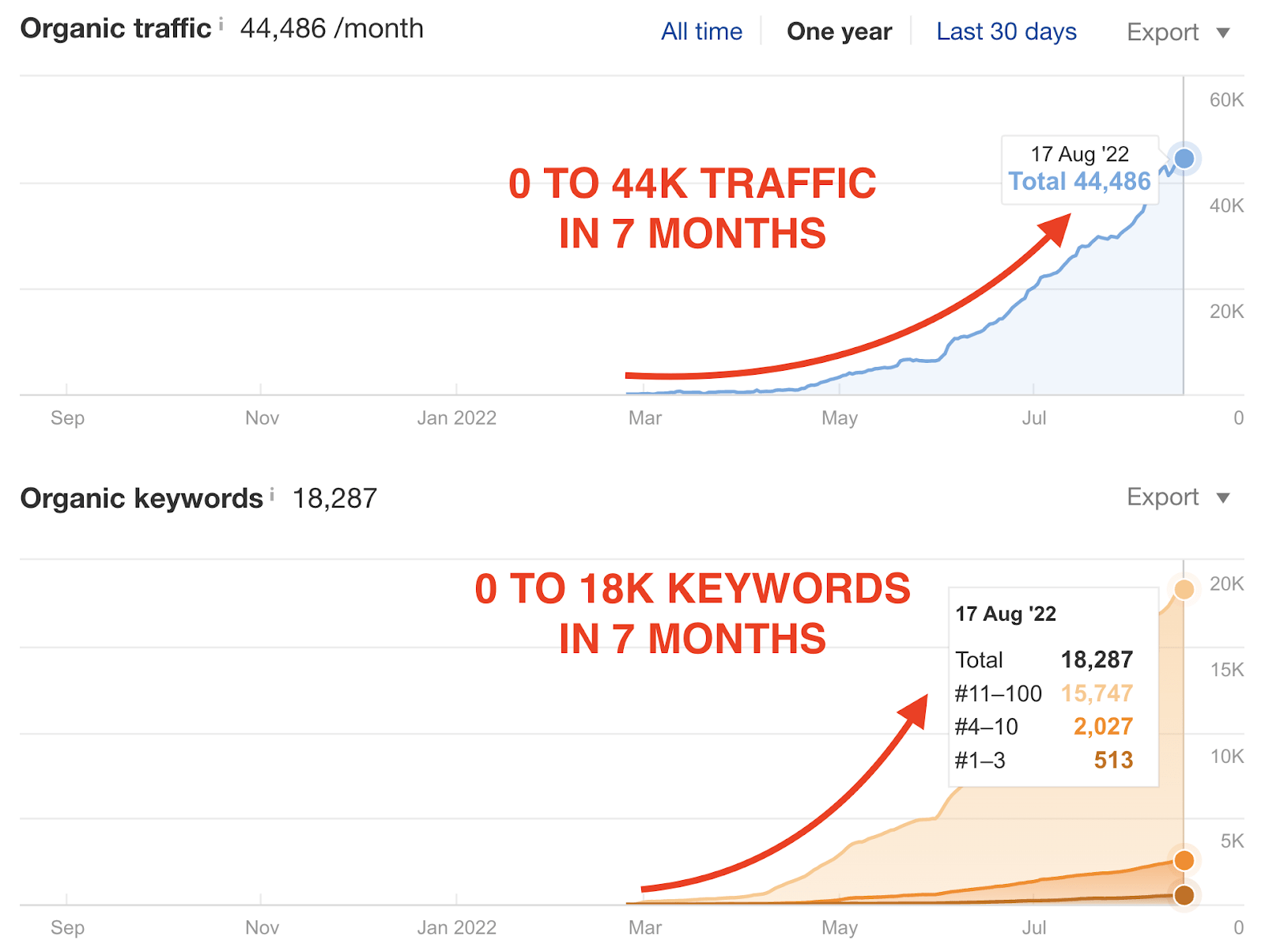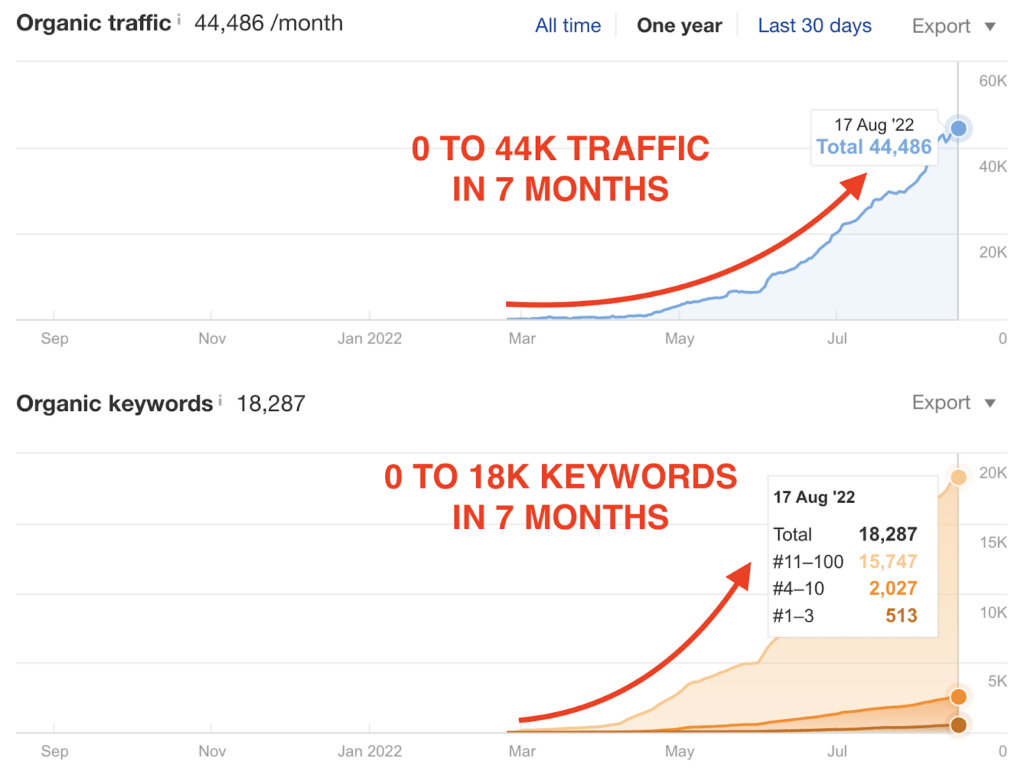 Potential Issues
So, you're probably wondering how we were able to achieve such terrific results.
Right from the start, NUOPTIMA's team identified several problems that we needed to take into account when putting together content and SEO strategies for FUL.
New website
When we began working on the FUL, their website had only existed for 8 months. By SEO metrics, the website was quite young, which means it would require a lot more effort and time to start gaining keywords and improving positions on Google. This also meant that its domain authority was quite low, and this needed to be taken into account by our SEO team.
Domain change
When we began working with FUL, they told us about their plans to change the domain name of their website from https://fulsuperfood.com to https://fulcompany.com . Usually, a domain name change erases at least 3 months' worth of SEO progress. But we were able to minimise the impact of the domain change. We explain what we did to help FUL get back to its original traffic volume and keyword numbers in just 2 weeks in the Technical SEO section of this guide.
Design update
The FUL team was planning to update the design of their website soon after starting working with us. We took this into account when formulating our SEO strategy, as significant website design changes can often have a negative effect on the website's rankings.
Technical issues
We've noticed numerous technical issues on the FUL website after an initial technical audit, so we knew they would need to be addressed as soon as possible.
Free Tech SEO Audit
In some cases, a website's technical set up can be the one thing stopping them from seeing a huge traffic increase. Here's your chance to make sure you're not falling over at the first hurdle in our Swipe File.
SEO Content Strategy for FUL
Even though content creation is not the only aspect of SEO work, it has a very significant impact on the traffic volume and Google rankings of any website.
In fact, we have seen that content is the #1 lever you can pull to improve SEO results (provided you have a basic technical SEO setup).
The more content you write, the more keywords that get indexed, the more traffic you receive.
And while NUOPTIMA's SEO strategies cover all parts of SEO, content creation is one of the key tools we use to promote websites.
But we don't just come up with topics off the top of our heads – we take a data-driven approach to content marketing. Here's how we created content for FUL step by step:
Put together a pool of potential topics
We began by compiling a large list of topics we could potentially cover in blog posts for FUL. Here are some of the sources we used:
Client interview. We interviewed FUL founders to get a clear understanding of their ideal customer persona (ICP) and then put together a list of queries these people may search for on Google.
Competitor research. Our team created a list of websites that sell products similar to FUL spirulina beverages and then used Ahrefs to see what keywords these websites rank for, what content they have on their website and how well that content performs.
Brainstorming. We extensively brainstormed topics that FUL's ICP may be interested in, as well as similar topics with low-difficulty keywords.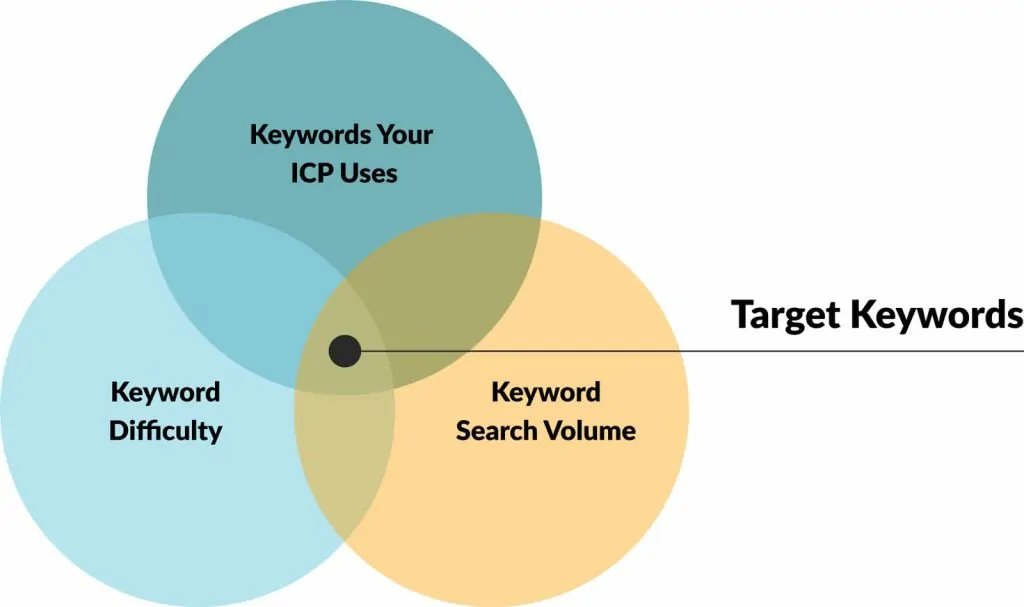 As a result, we were left with a long list of hundreds or even thousands of keywords that FUL's ICP may be interested in. Here's a screenshot that shows just a small fraction of all the keywords we've collected during the initial stage of keyword research: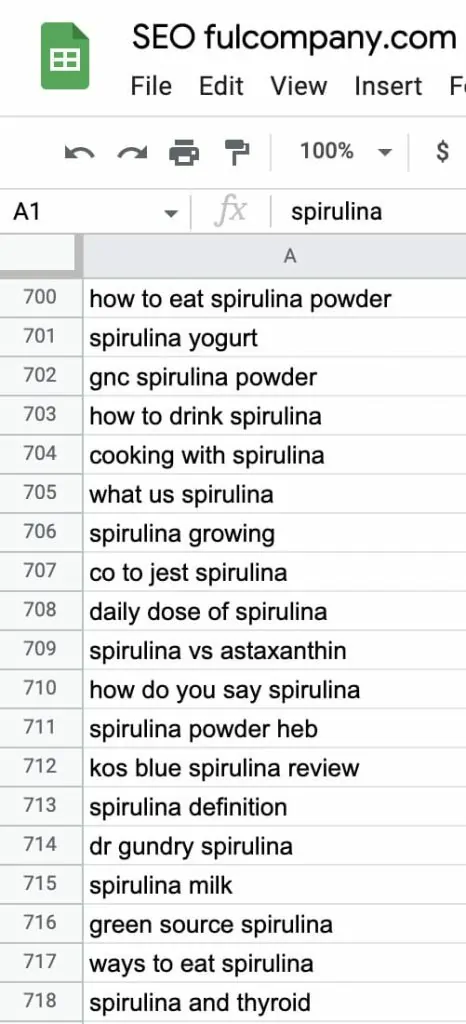 Create keyword clusters and assign them to topics
Once we had all the keywords, the next step was to group them by topic. As you can see from the screenshot above, some keywords on the list give good ideas for article topics. So the next step was to pick out keywords that relate to different topics and put them into groups.
For example, looking at the screenshot above, you could search your list of keywords for 'eat', 'drink', 'dose', 'cook', and 'thyroid' and create smaller groups of keywords that contain those words.
Here are some examples of keyword groups we've put together for FUL: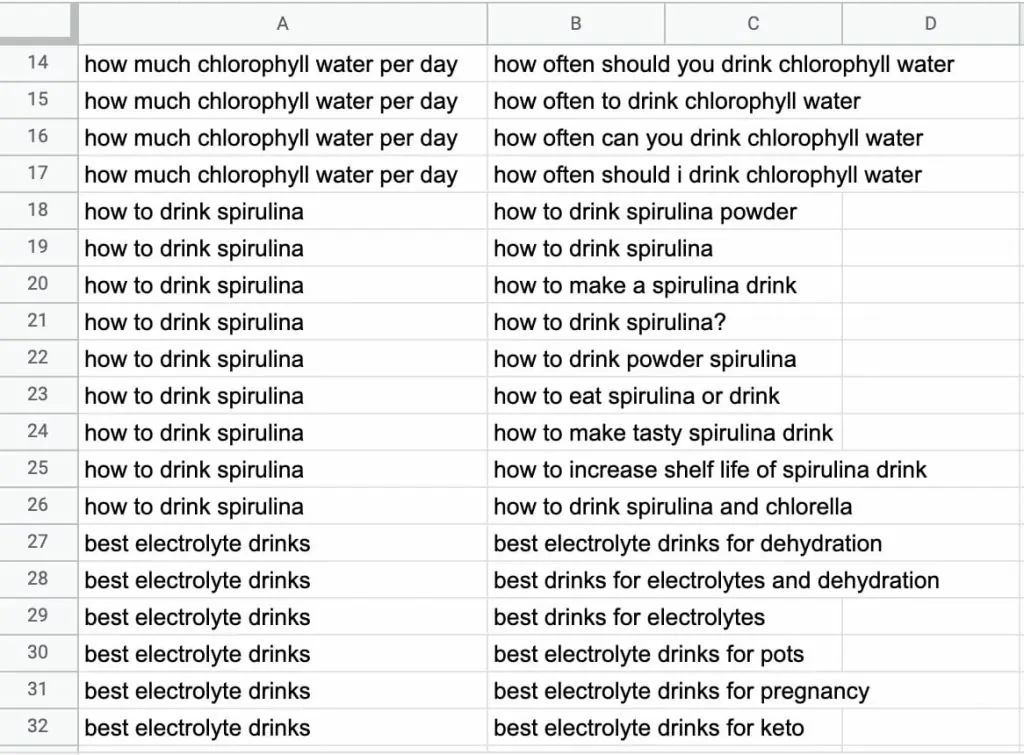 Free Keyword Clustering Tutorial
Get a live walkthrough of FUL's keyword clustering carried out by our Head of SEO and our other free resources & processes that took FUL from 0 to 40k organic monthly traffic in our Swipe File.
And here are the articles our team created based on the keyword groups in the screenshot above:
And here are the results these articles are showing now in terms of organic monthly traffic, traffic value, and keywords.

How to select keyword clusters?
Since FUL's website was relatively new when we started working on it, it didn't have a lot of topical authority as far as Google and other search engines are concerned. Topical authority is one of the most important ranking factors Google uses to determine website rankings, especially in the health and wellness fields. It's essentially a measure of authority, expertise, and trust a website has in its respective niche.
Please note that topical authority is different from the domain rating, which is a metric you can see on Ahrefs. Doman rating is a measure of the quality and quantity of backlinks a website has.
Topical authority is also exactly what can help your website rank above other highly reputable websites with huge DRs. For example, our article about chlorophyll water on FUL now outranks Healthline, Forbes, Cleveland Clinic, NBC News, and WebMD, which is an INCREDIBLE result for a website that was created just a few months ago.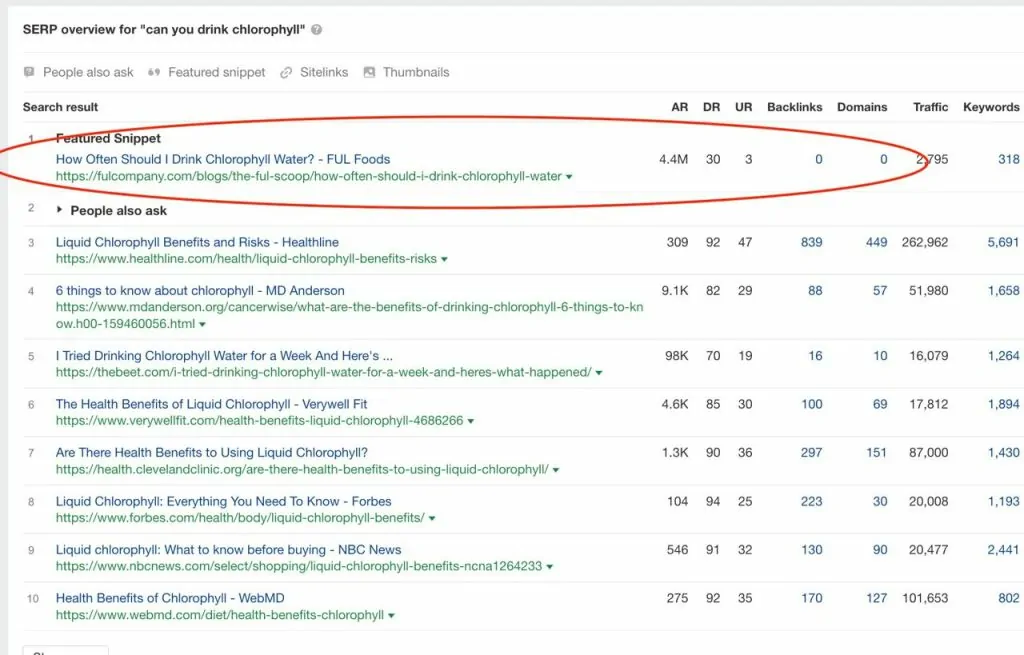 We knew that if we tried going for highly popular (and thus incredibly competitive) keywords in our content, it wouldn't rank well even if we created stellar articles that were much better than the pages that currently rank on the first page of Google for the same search queries. Thus, we decided to use the clustering technique and start off by targeting low-difficulty keywords to build up topical authority over time and get Google to trust the FUL website on health and wellness-related topics.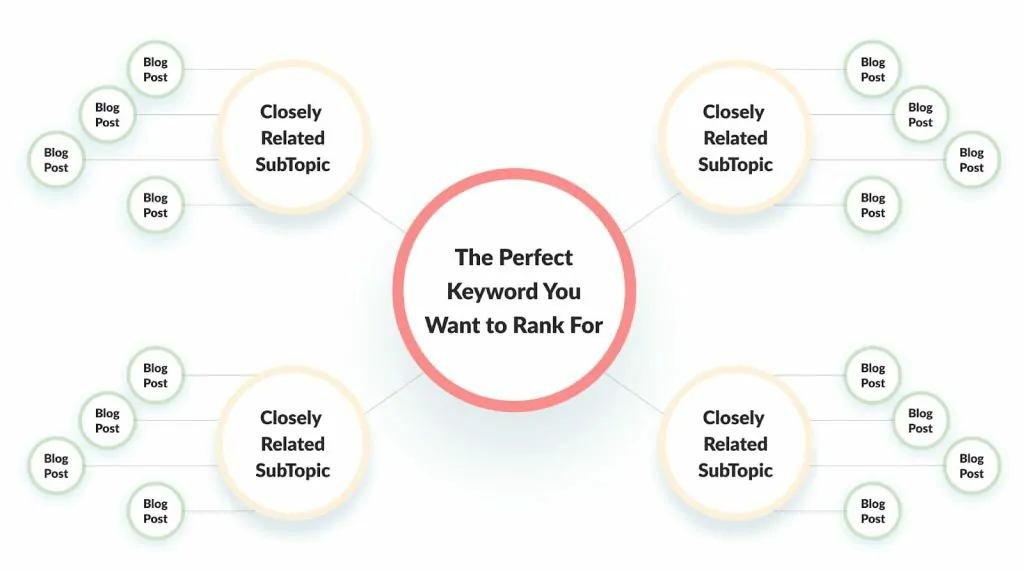 Of course, one downside of this method is that most low-difficulty keywords have relatively low search volumes, meaning that there aren't a ton of people looking for those keywords on Google. But this is a trade-off you have to be willing to accept when promoting a new website. The key is to trust the process and remember that all this work will pay off in due time.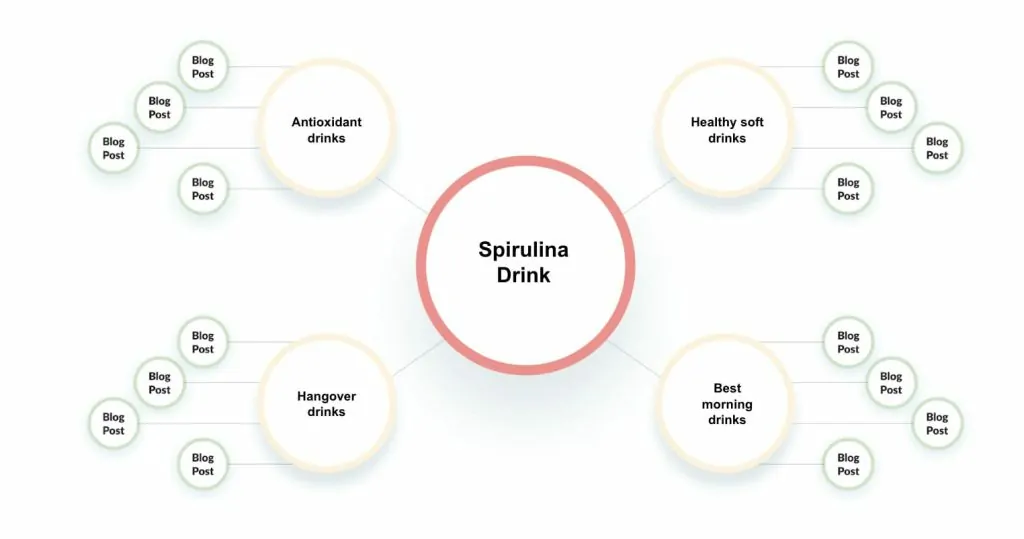 FUL naturally wanted to rank for highly relevant keywords such as 'spirulina drink'. So to increase the chances of their site getting on the first page of Google for this keyword, we created articles that targeted clusters of closely related keywords such as 'antioxidant drinks', 'healthy soft drinks', etc.
For example, here is a list of the topics we covered in blog articles in the first month of working with FUL:
How To Drink Spirulina?
How To Take Spirulina For Weight Loss?
Top Sustainable Protein Sources
Where To Find Spirulina In A Grocery Store?
Best Antioxidant Drinks
Top Healthy Soft Drinks
Spirulina Uses And Benefits
Best Drinks For a Hangover
Today, the article about hangover beverages is the most visited page on FUL, which brings in over 16% of the total website traffic, with just over $4,000 in traffic value. This article ranks first on Google for the keyword 'hangover drinks' and has over 600 other organic keywords on Google. Other pages are showing similar results.

This example is a great illustration of why SEO is such a good investment for a business. According to Ahrefs, DrinkDefense pays $0.90 per click when they run ads for the 'hangover drink' keyword. This keyword has a 3.1k average monthly search volume. It's reasonable to assume that as the #1 result, FUL gets 40% of all clicks. This means that they win 1,240 clicks per month, essentially free of charge (except for the cost of the article). But if DrinkDefense is bidding on this keyword all the time and getting 40% of the search volume, they are paying $1,116 every single month just for this keyword! In the meantime, FUL's article ranks for over 600 other keywords. That's insane!
A note on using Ahrefs
We find that it's most convenient to use Ahrefs to carry out keyword research, track your website's SEO progress, find competitors, conduct website audits, and much more. For example, to find out the keyword difficulty, volume, and traffic potential of a keyword, you need to open Ahrefs, go to the Keyword Explorer tab, and enter your keyword.
You can see from the screenshot that the keyword 'spirulina' is considered to be 'super hard' by Ahrefs, and a website would need to have over 270 backlinks to rank in the top 10 for this keyword. This is an impossible number for a new website like FUL, which is why we opted for much easier keywords in the beginning.

You can also scroll down the page to see keyword suggestions along with their respective search volumes. These can be very effective for thorough keyword research.

The secret to writing content that will rank on the first page of Google
Bonus: Get our internal writing guidelines that help FUL rank for hundreds of keywords in first position in our Swipe File by clicking
In-depth research
Once we've put together a list of topics we wanted to cover in the first few months of working with FUL and selected at least 20 relevant keywords that needed to be targeted in each article, our copywriting team got to work on creating blog content.
The key to creating content that will rank on the first page of Google is to write articles that are simply BETTER than all others in the top 10 Google results.
And 'better' means providing more value to the reader.
Each piece of content you write for your website should give more relevant information than the posts that already reside on the first page of Google and answer the user's query in a more complete way. Remember, Google's algorithms can tell if readers are happy with the content on a page and promote that page above others.
Before writing a piece of blog content, our copywriters analyse the top 10+ results for the target keyword on Google and determine what aspects of the topic are covered in each of those sources. They also cross-check these subtopics with the list of target keywords.
Oftentimes, the keywords tell you what information needs to be included in the article, even if this information is not present in any of the top 10 results on Google. If users are searching for it, it needs to be included.
Bottom line: Don't believe people who say that they've found a way to cheat the system by including a certain amount of keywords or using other tricks to make otherwise mediocre text rank on the first page.
Sure, some of these tricks may have worked in the past, but Google is constantly updating and improving its algorithms to account for loopholes. Thus, the only correct way to do SEO is to improve the quality of your website for users, and this includes writing stellar content.
The perfect article length for SEO
There's no set length requirement for SEO articles. The best way to determine the perfect length for a blog post is to analyse competing articles and ensure that your post is not shorter. Ideally, it should even be a little longer than the average post on the same topic.
For FUL, we've ended up creating articles that were 1,500-1,700 words on average. This meant that under the Basic SEO package, which includes 16,000 words of content, we were able to provide FUL with 8 high-quality articles per month. Blog content added up to 18,000 words, and the remaining 3,000 words were used to create 3 backlink articles every month. Curious to know why we spend 3,000 words on backlinks? Keep reading, we'll let you into the strategy.
Optimal blog post structure
Once research for the article is complete, and the copywriter has all the information they need to create their post, they begin writing. All articles written by NUOPTIMA's writers adhere to a set structure. We've found that this structure helps blog posts get much more organic traffic.
H1
We always write the title of the article around a long-tail keyword to help Google understand what search intent this article could satisfy. The H1 should be different from the meta title.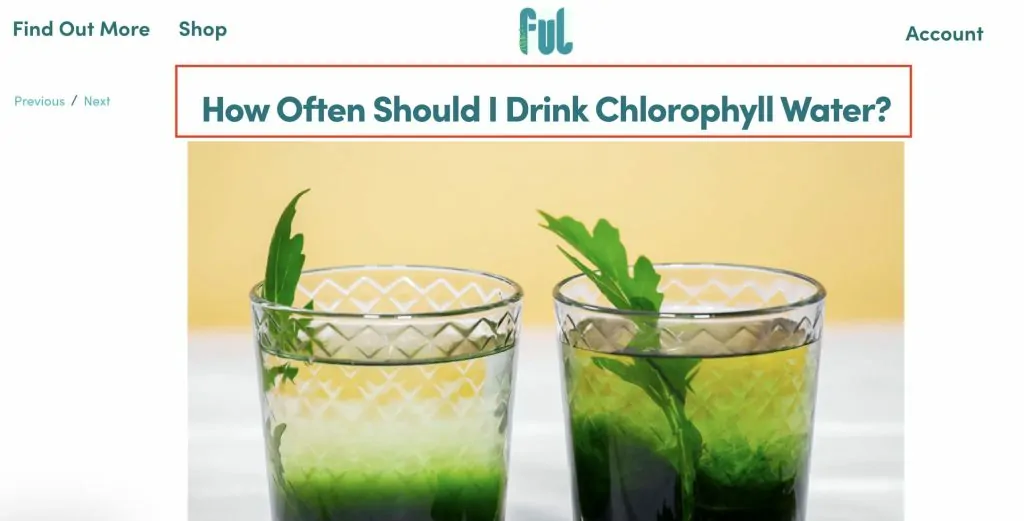 Key points
This is a short section with 3 to 5 bullet points conveying the main ideas of the article. This section helps the reader see if our article will answer their question, and it gets us bonus points with Google's algorithm by increasing the chances of the article getting onto Google's Featured Results.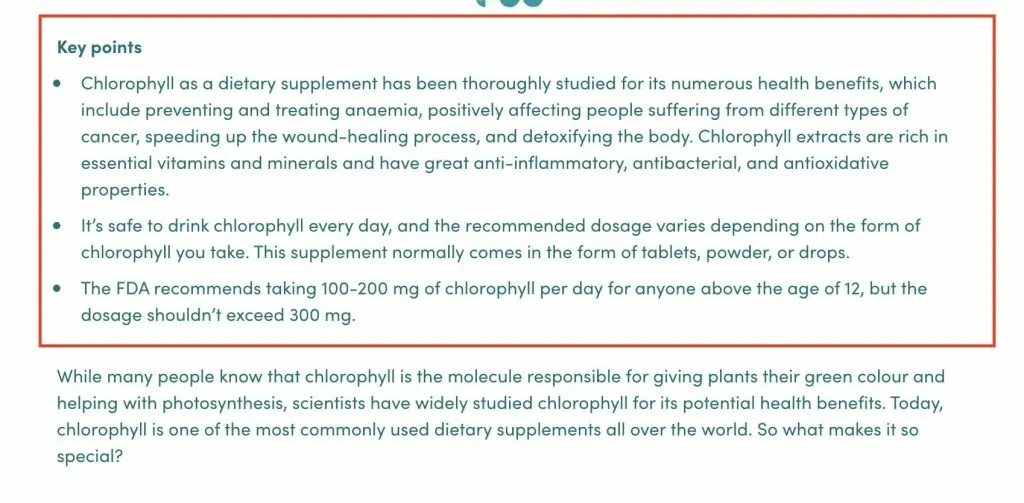 Right now, FUL has Featured Snippets, Sitelinks, and other Google Features on over 500 keywords in the United States alone. This gives FUL more Google real estate and improves click-through rates, which further pushes up the website's rankings.

Body of the article with H2s, H3s, H4s, etc.
Each subheading should contain highly relevant keywords.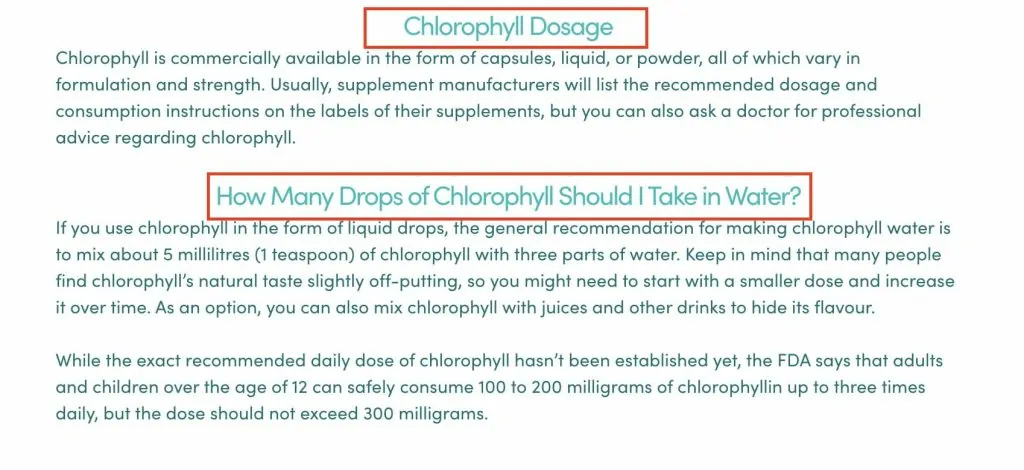 Short conclusion
Sometimes, our writers will include a short conclusion at the end of the article. But this is not always necessary as the Key Points section already serves as a summary of the article.
FAQs
This section provides an excellent opportunity for the article to be featured in 'Featured snippets' or 'People also ask' sections on the first page of Google.
The key is to browse questions related to your keyword that appear in this section, select the ones that don't have very good answers, and answer them in the FAQ section.
For example, to find questions about 'vegan drinks', we entered that keyword on Google, found the People Also Ask section, opened and closed the questions that appeared there a few times (this will give you more options to choose from) and selected questions that were relevant to our article or didn't have good answers.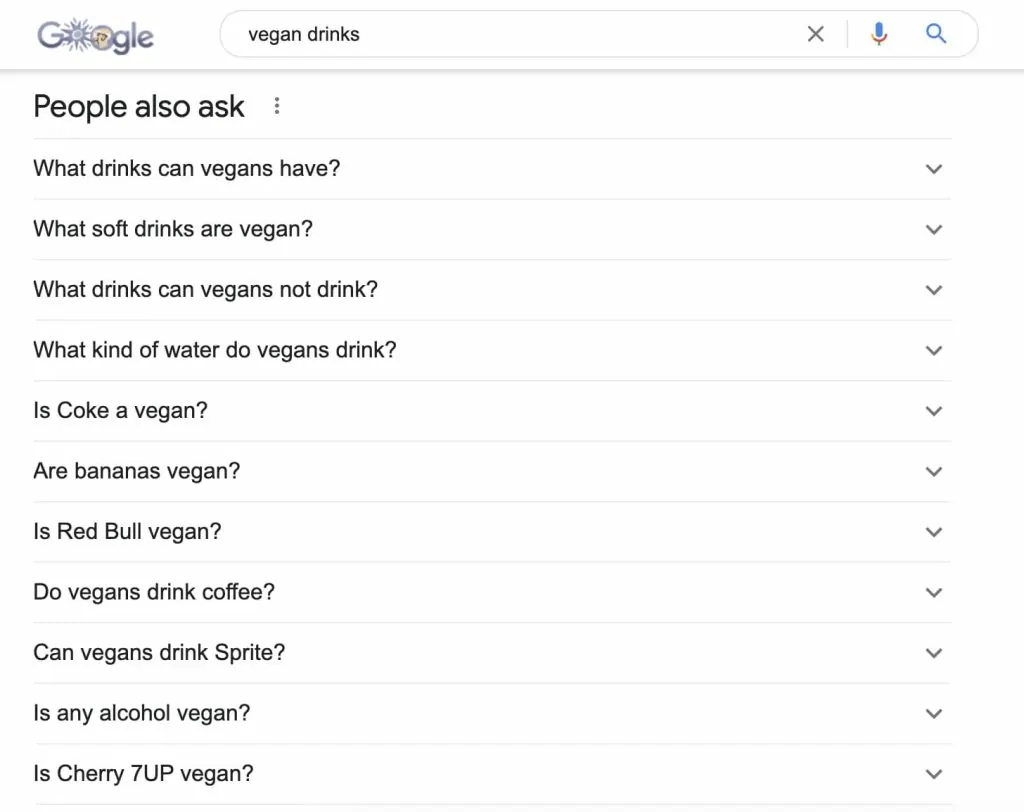 You can also utilise this service https://tools.alekseo.com/askey.html to find questions, making sure to select People Also Ask, English language, depth 2, and your target country in the settings.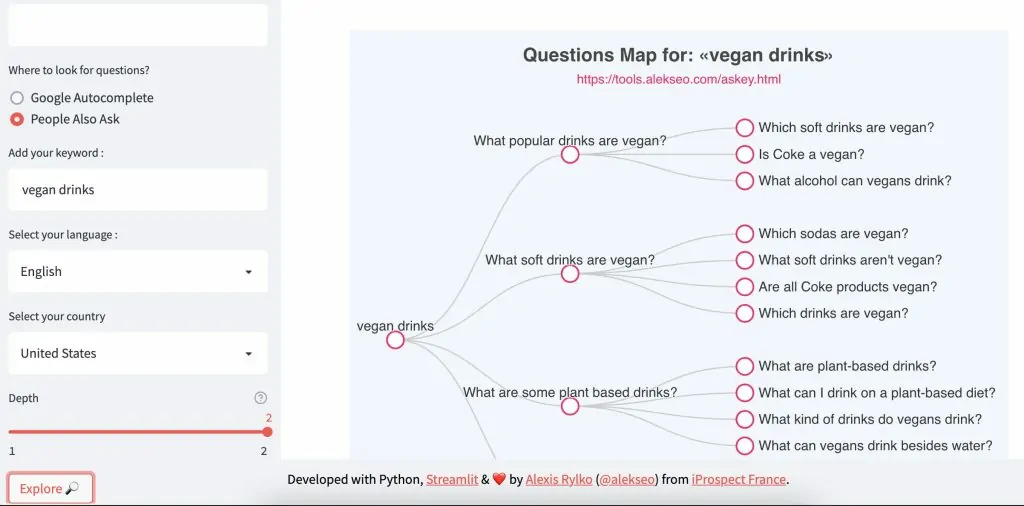 This is what the FAQ section will look like on your website.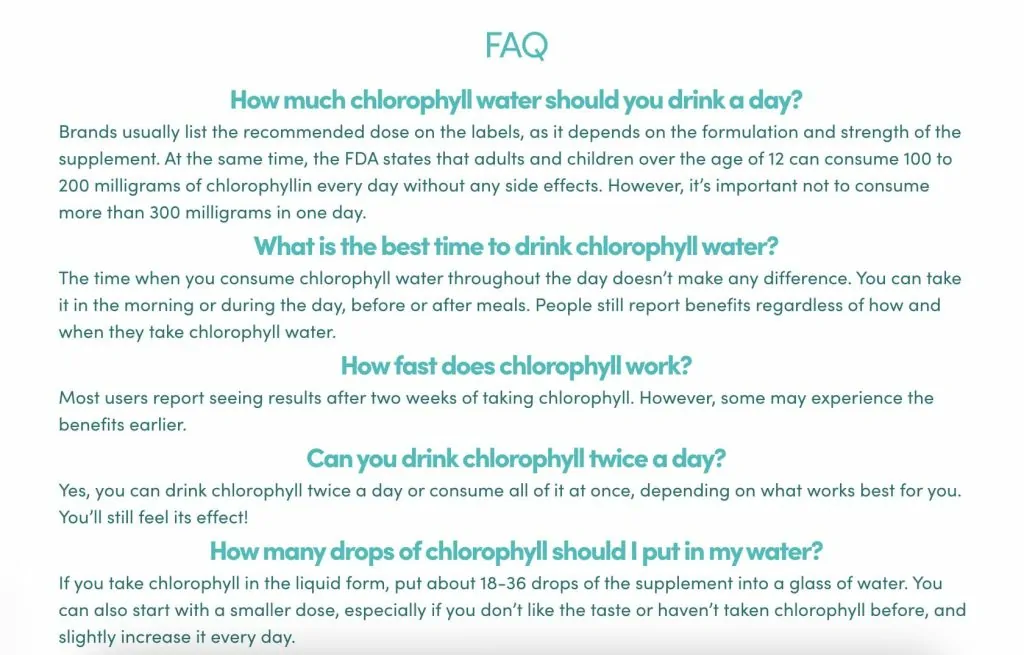 References
We've found that it's much more effective to include text references to sources throughout the article and only list links at the end of the article in the References section.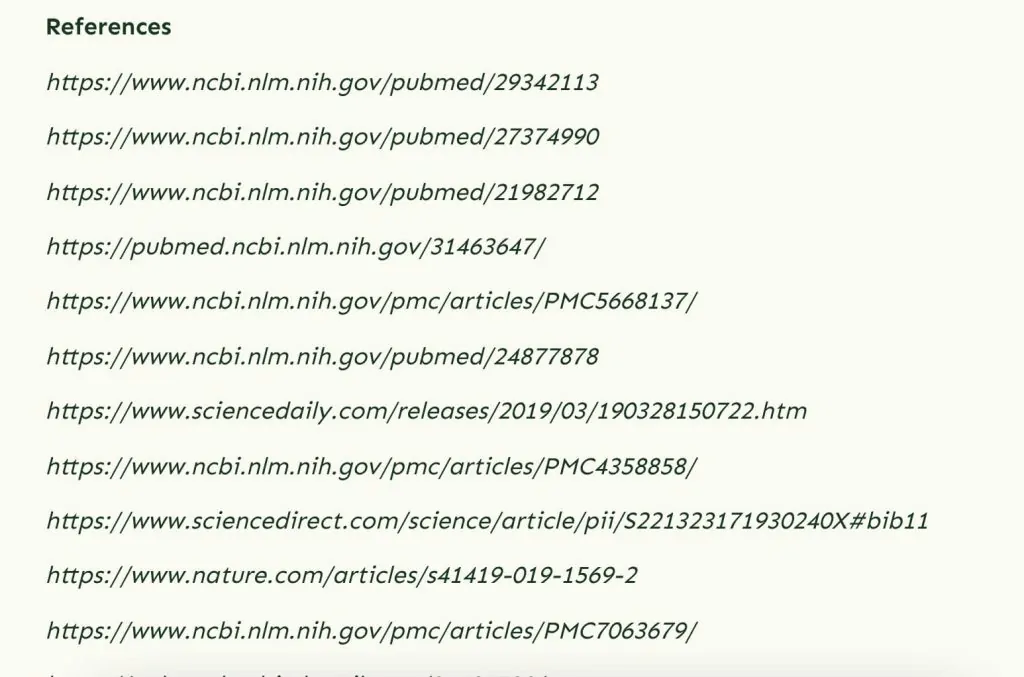 Images and videos
Each article you post should be illustrated with images and/or videos. You can use your own images or buy them from a photo stock website. However, keep in mind that images that add value to the article work much better than generic pictures.
Meta title and meta description
Each article should include a meta title which will appear only on Google. The title MUST be written around a long-tail keyword and be around 50 to 55 characters long.
The meta description is another piece of data that will appear only on Google. It should include at least 2 keywords and take up around 150-160 characters.

Free Content Writing Guidelines
Get our internal guidelines that every single one of our writers use to ensure our content pieces rank in position 1 for Google in our Swipe File!
Examples of Content We've Created for FUL
You've already seen what topics we've covered in the first month of working with FUL. But what about later months? You can check out all blog posts NUOPTIMA's copywriting team has written for their website in the FUL blog. But here's a short overview of the types of topics we've covered in their blog in the last 7 months:
All about spirulina (how to make spirulina taste good, where is spirulina grown, what is the best spirulina brand).
Alternatives to different types of unhealthy beverages (healthy soft drinks, healthy alternatives to diet soda, coffee alternatives for energy).
https://fulcompany.com/blogs/the-ful-scoop/top-14-healthy-alternatives-to-soft-drinks
https://fulcompany.com/blogs/the-ful-scoop/12-healthy-alternatives-to-diet-soda-drinks
https://fulcompany.com/blogs/the-ful-scoop/20-best-natural-alternatives-to-coffee-for-energy
Answers to general questions about soft drinks (is diet soda healthy, best drinks for hydration, is soda bad for you).
https://fulcompany.com/blogs/the-ful-scoop/diet-soda-is-it-really-better
https://fulcompany.com/blogs/the-ful-scoop/the-best-drinks-for-hydration-ultimate-guide
https://fulcompany.com/blogs/the-ful-scoop/11-reasons-why-you-should-kick-your-soda-habit
Spirulina for various health conditions and diets (drinks for intermittent fasting, soft drinks for vegans, soft drinks for high blood pressure).
https://fulcompany.com/blogs/the-ful-scoop/drinks-for-intermittent-fasting
https://fulcompany.com/blogs/the-ful-scoop/beverages-lower-blood-pressure
https://fulcompany.com/blogs/the-ful-scoop/best-vegan-drinks
Topics related to chlorophyll and chlorella (where to buy chlorophyll water, how much chlorophyll water to drink per day, chlorella vs spirulina).
https://fulcompany.com/blogs/the-ful-scoop/where-to-buy-chlorophyll-water-drops
https://fulcompany.com/blogs/the-ful-scoop/how-often-should-i-drink-chlorophyll-water
https://fulcompany.com/blogs/the-ful-scoop/spirulina-vs-chlorella-what-is-the-difference
As of July, we have created 45 blog posts for FUL. Together, all pages in the blog bring in nearly 25,000 ORGANIC visitors every month, generating over $20,000 in free traffic! The pages also rank for over 12,000 keywords.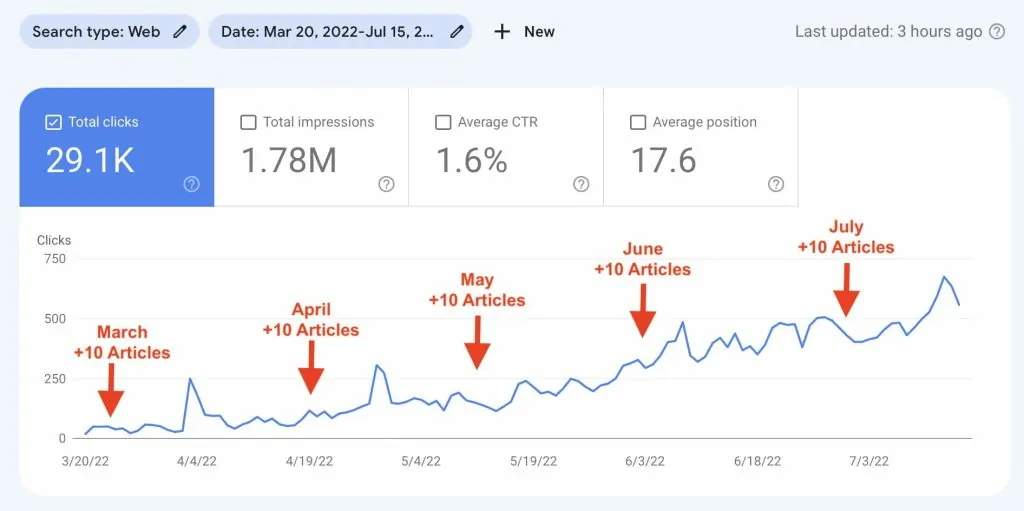 And these numbers increase every single day.

Of course, content is not the only part of SEO, so below, we'll briefly explain two other aspects of SEO that we handle for our clients – technical SEO and link building.
Backlinks
Bonus: Get a list of the questions we use to evaluate every single backlink, and a live walkthrough of our Head of SEO evaluating backlinks live in our Swipe File by clicking
A common (but outdated and often ineffective) SEO technique is to flood the website with hundreds or even thousands of low-quality backlinks. But you should never do this! Google can easily figure out that you're using this trick and punish your website for it. In fact, some black-hat SEO agencies even use low-quality backlinks to diminish the Google rankings of their competitors' websites.
The task of creating quality backlinks for FUL was made easier for our team by the fact that we have relationships with over 1,500 domains in various niches, including health and wellness. We've tested hundreds of websites and know how well backlinks from all of them perform.
However, we still use standard metrics to pick the best backlinks for our clients. Ideally, you want to find sites that have a high DR (domain rating) and a lot of traffic. The domain rating reflects the quality of the backlink profile of the website in question. At the same time, a high traffic volume doesn't just mean that the website's owner put a lot of effort into SEO. It means that Google believes that this site is useful, which is why it gives it higher rankings, therefore sending more people to visit it.
There are also other factors to consider if you're looking to purchase backlinks. For example, you should check how many inbound and outbound links a website has. If this ratio is too skewed and the site has many more outbound links (which shows Google that the site was created to sell backlinks and not bring value to users), you should not purchase backlinks from it because they won't do your site any good.
Here are 3 examples of links we've bought for FUL.
This domain has a domain rating of 76, which is very high, and over 43k monthly organic traffic.

This website has a domain rating of 70 and almost 20k monthly organic traffic, which is significant.

This site also has a very high DR of 64 and over 40k monthly organic website visitors.

Live Backlink Evaluation Walkthrough
Watch us evaluate backlinks live on video
How FUL's Content Wins Free Backlinks
If you paid attention to all the screenshots in this guide, you might be slightly confused at this point. After all, we told you that we're only buying 3 backlinks per month for FUL, and yet this screenshot we gave you at the beginning of the article shows that FUL has nearly 800 backlinks. So, where did they come from?

These backlinks came from two sources:
FUL's PR efforts
Free backlinks as a result of quality content
Since the content we've created for FUL's blog has excellent positions on Google, lots of traffic, and great quality, they are now able to get lots of backlinks from a variety of websites free of charge. To date, FUL has received over 80 free backlinks.



This further shows Google, other website owners, and users that FUL is the authority when it comes to healthy beverages and spirulina.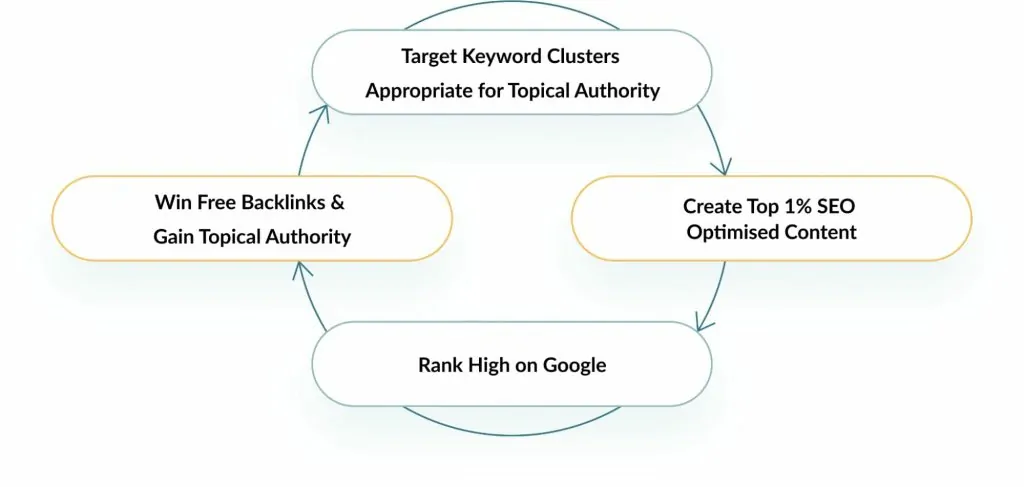 Technical SEO
NUOPTIMA's SEO team has strong technical expertise that helps not only to identify all issues with our client's websites but also prioritise the few issues that will bring 80% of the result. Thus, we carry out comprehensive technical audits of every client website each week and determine which problems need to be addressed urgently. Here is an example of a typical audit.
Then we put together a detailed brief for the customer's development team to ensure proper implementation.
Here's an example of technical changes we've requested FUL's development team to make in our second month of working with this client.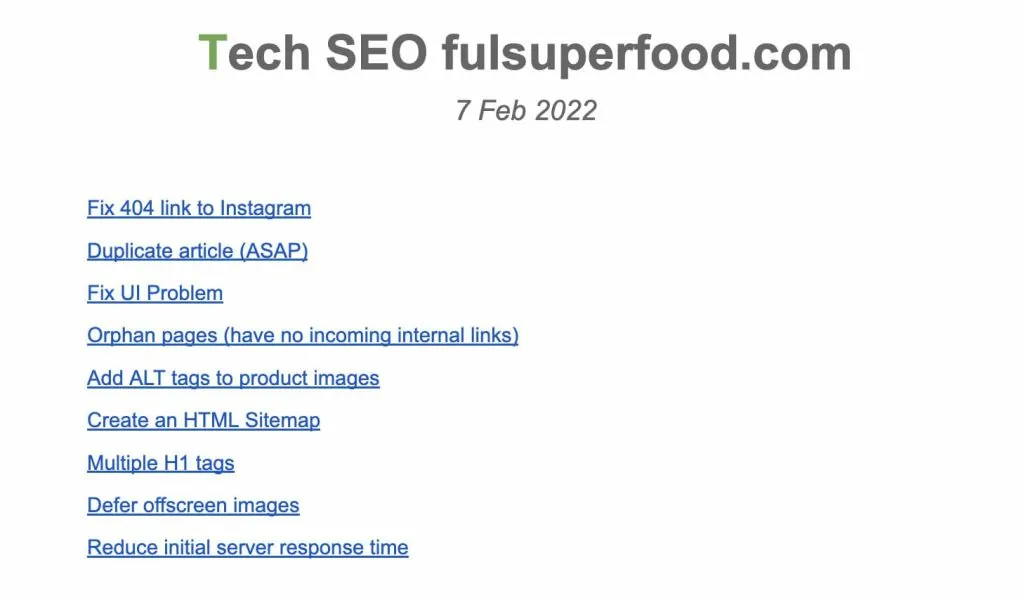 Here are a few examples of the specific instructions we provide to the client's development team on each issue: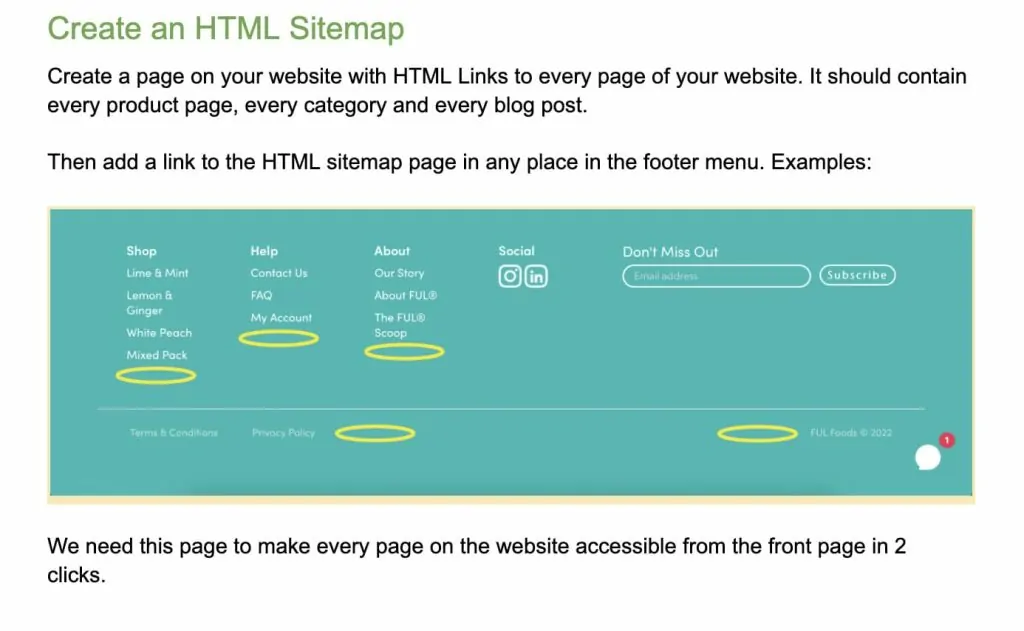 Once everything is fixed on the client's side, we conduct a repeat analysis of the website to check the results and update, creating a constant feedback loop.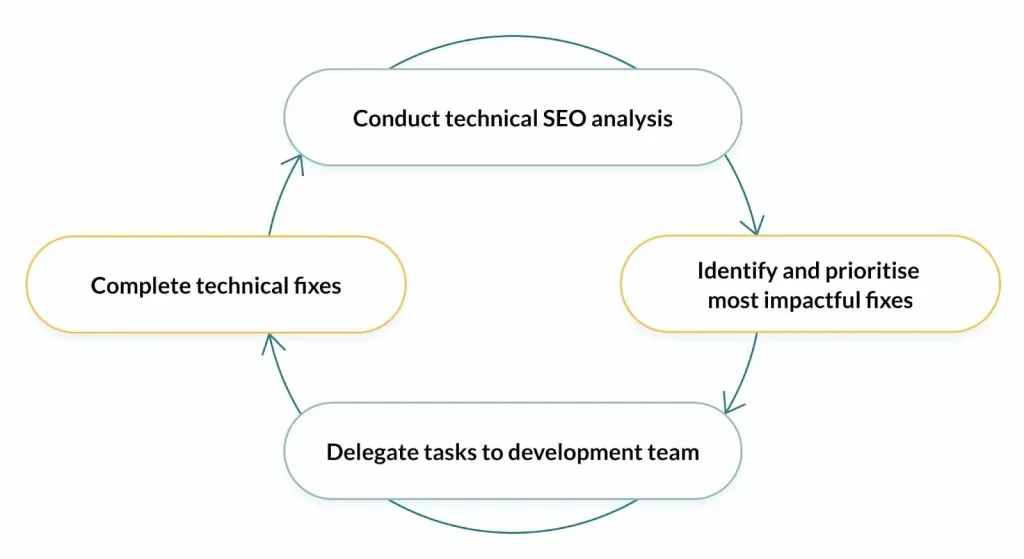 Free Tech SEO Audit
In some cases, a website's technical set up can be the one thing stopping them from seeing a huge traffic increase. Here's your chance to make sure you're not falling over at the first hurdle in our Swipe File.
Moving to a new domain
As mentioned at the beginning of this article, FUL expressed their desire to move their website to a new domain a few months after we started working on their project. Normally, this move is very dangerous. A website can lose all of its traffic and positions if proper techniques aren't used during the move. But even when everything is done correctly, a domain move usually results in a loss of 3 months worth of growth.
But we were able to do something that's almost impossible.
By using 3 techniques, we were able to minimise the negative effect of the domain move. Here is what we did:
Create 301 redirects for every single page
A 301 redirect is a server response code that tells search engines that the page has moved to a new address. If you simply move a website to a new domain without creating these redirects, it will lose all of its rankings because Google will treat it as a completely new site which is a repeat of the old site. This means it will grow even slower than a brand-new site.
There are several ways to create these redirects. You can set them up at the domain registrar's or CDN Cloudflare levels, or create them on the server of the old website using the .htaccess file.
Add the new domain to Google Search Console
The next step was to add the new domain to the same Google Search Console (GSC) account as the old one.
Re-configure Google Search Console
Once both domains were added to the same account, we notified Google that the old domain is moving in the Settings.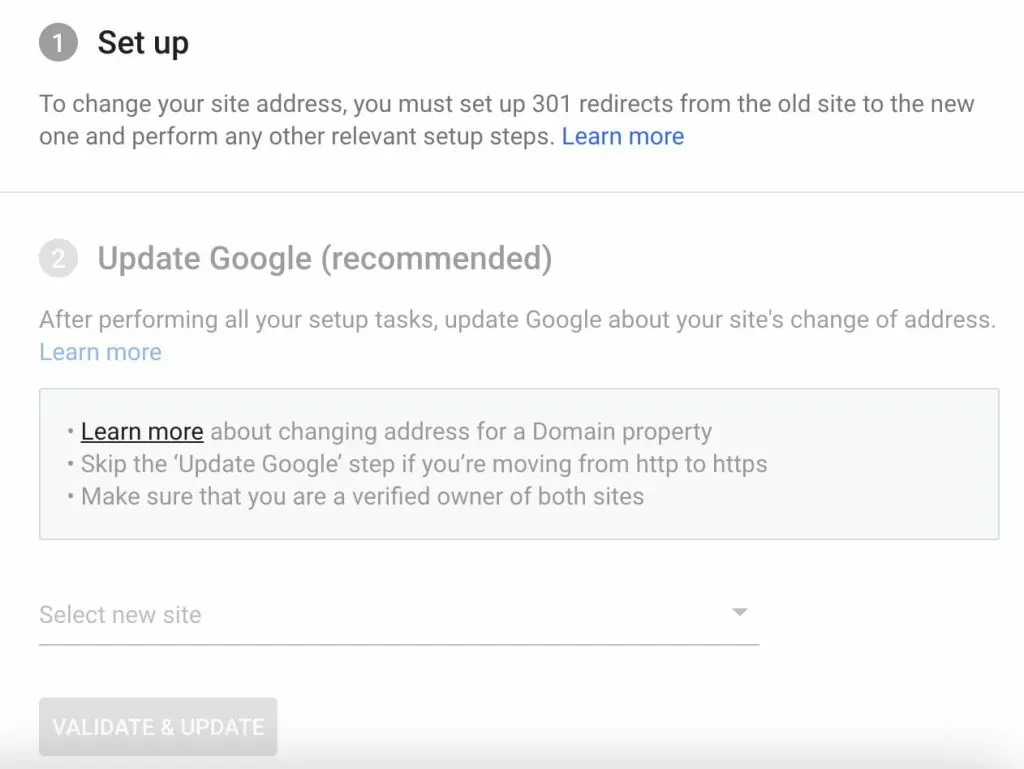 We also added a sitemap to the new website.
As a result, FUL was back to its original website traffic just 2 weeks after the domain change. You can see it for yourself below!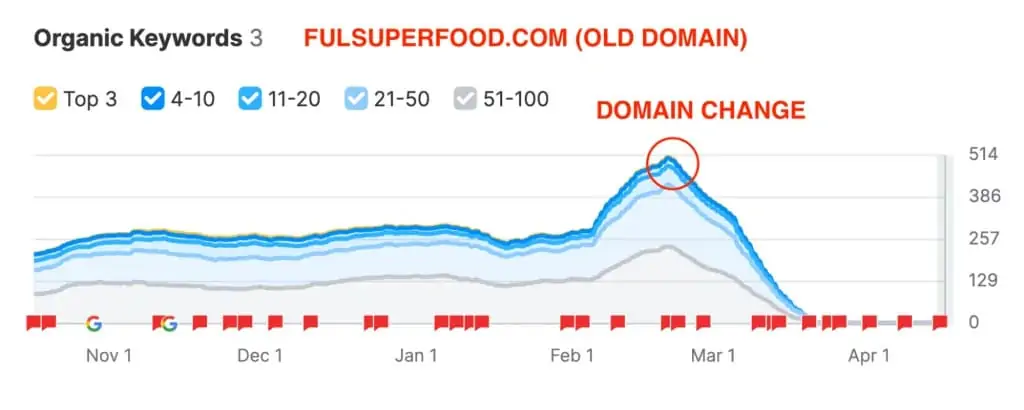 How To Get Sales from SEO
As great and effective as SEO is, there's a significant chance that SEO techniques alone won't significantly boost your conversion rates. This is because most people who find your website through search results are only at the top of the sales funnel, so you need to take steps and use different techniques to guide them down the funnel and convince them to purchase your product.
This is why we put together a list of features FUL needed to implement on their website to improve conversion rates. This list included:
Conversion blocks throughout the articles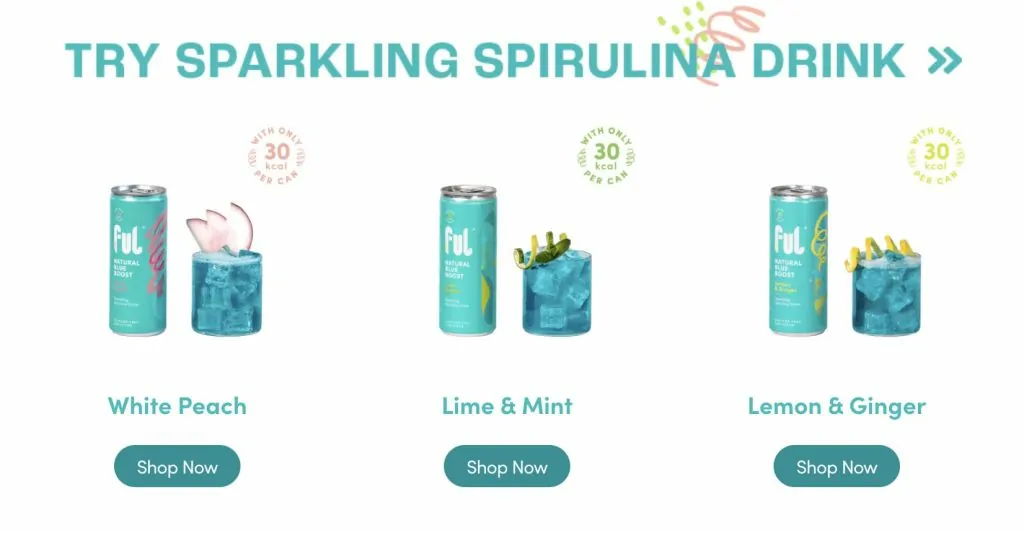 Contextual pop-ups that offer a 15% discount in exchange for the user's email or simply have a button leading the user to the product page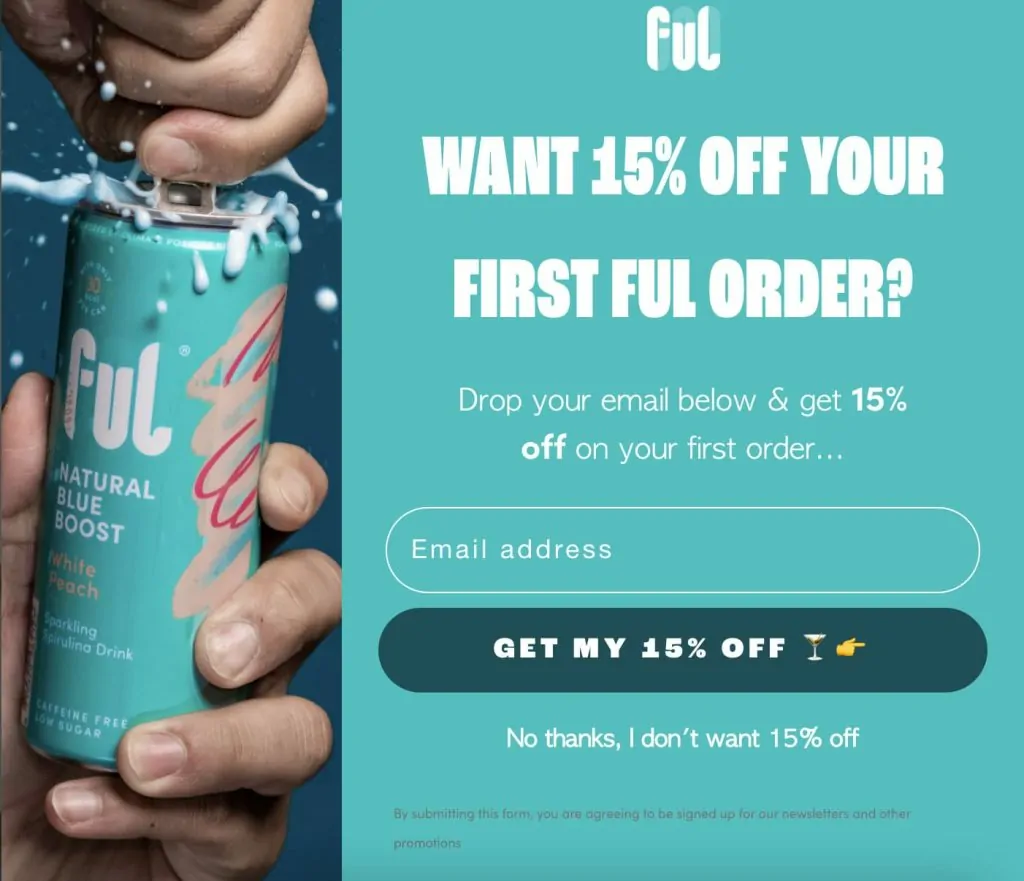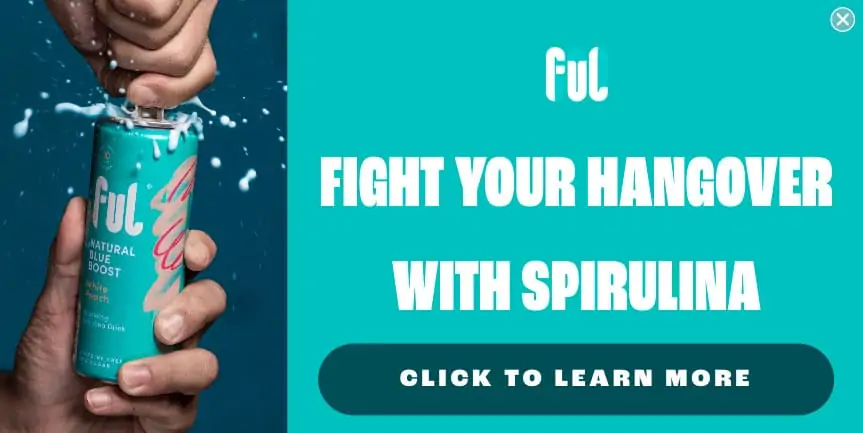 This allowed us to significantly increase the number of people who visit product pages after reading posts in the blog and boost conversion rates.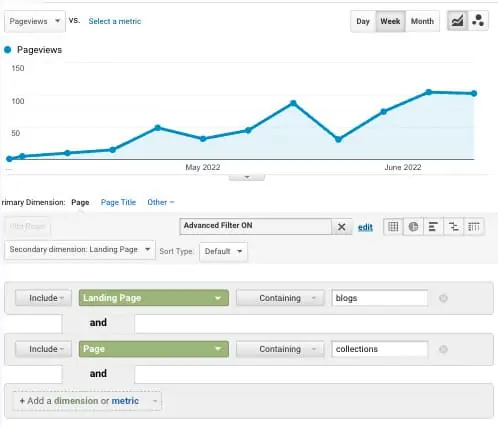 Future Strategies
Since FUL has achieved excellent results with SEO, they are currently taking the next step in their marketing plan and setting up retargeting campaigns on Facebook. Their goal is to retarget people who have previously visited their blog or product pages, entice them back to the website with offers, and convert these visitors into customers.
If you're struggling with targeting the right audience with your Facebook ads, SEO is a perfect solution that will allow you to get pre-qualified traffic for free and prevent you from wasting money on showing ads to people who are not interested in your product. By using this two-stage method, you will be able to find an audience that has already searched keywords your website ranks for and thus is interested in buying your product.
Conclusions
FUL is one of the most impressive SEO case studies NUOPTIMA has ever had. And it's not just us! A website that went from zero to 40k in organic traffic in only 7 months would be the crown jewel of any SEO agency.
And the best part is that we didn't use any tricks or loopholes to get here, which means that these results won't disappear overnight when Google decides to change its algorithm and close yet another loophole.
It also means that you can use our process to get amazing results for your website too. So what are you waiting for? Start putting together a content strategy right now!
Bonus: Get the complete swipe file of all resources and processes used to take the FUL site from 0 to 40k organic monthly traffic by clicking
Team
FUL Team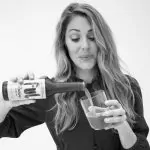 Julia Streuli
Co-Founder and CEO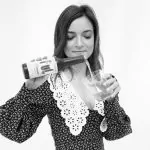 Sara Guaglio
Co-Founder
Responsible NUOPTIMA Team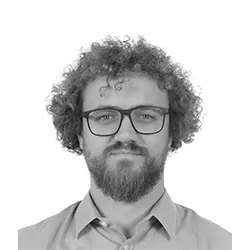 Viktor Khliupko
CTO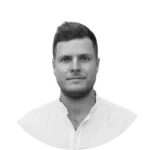 Viktor Bartak
SEO Lead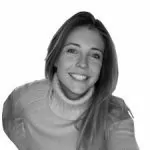 Rachel Allen
Writer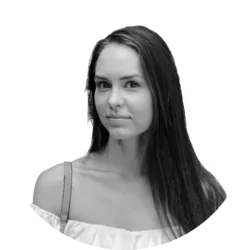 Liza Mazharova
Lead Editor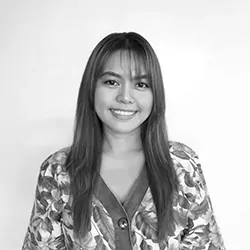 Sarah Camille Contreras
Writer
>
FUL Scales From 0 to 44k Monthly Organic Traffic In 7 Months – Full Guide, Templates & Processes