GlycanAge Grows Traffic 1,364% Using PubMed-Style Content
1,600%
Organic Keyword Increase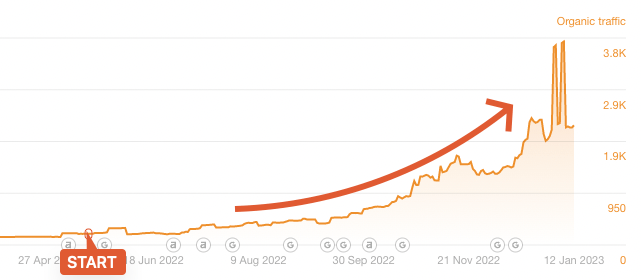 About GlycanAge
GlycanAge is a unique business offering biological age testing, assessments and consultation. The goal of biological testing is to reveal your ageing clock according to science. Your real age might not be a true reflection of your physical condition, for better or for worse. Gaining an accurate depiction of your biological age helps you understand what lifestyle improvements or changes you need to implement to live a longer, healthier and better life.
To articulate GlycanAge's offering, it's best to explain the process in stages:

Customers purchase the biological age testing kit on the GlycanAge website and it is sent in the post to their homes.
Customers conduct a finger prick test following instructions (GlycanAge offer instructions in written or video format), and then the sample is sent back by the customer to GlycanAge for extensive biological testing.
After 3-5 weeks, customers can view the results on the GlycanAge website. This will include a variety of biological metrics, but most compellingly, GlycanAge will define your biological age which customers can compare against their real age.
Once you have reviewed your results, you can then book a complimentary consultation with GlycanAge care team. During this consultation, an expert will offer health and wellness guidance that will help you reduce your biological age.
To help increase the awareness of GlycanAge's product offering, the team engaged in many marketing activities. With aspirations to accelerate growth organically, they came to NUOPTIMA for our SEO services.
GlycanAge went for the basic package which includes 16,000 words of content, 3 high authoritative backlinks and technical SEO support.
Team
Responsible NUOPTIMA Team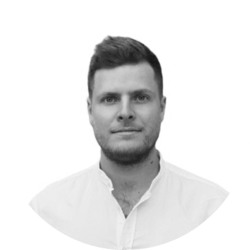 Viktor Bartak
SEO Lead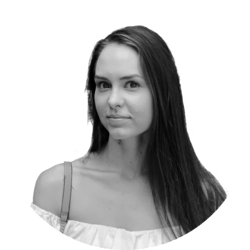 Liza Mazharova
Lead Editor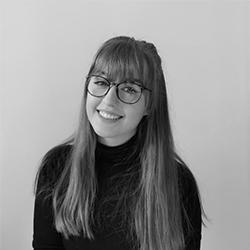 Ellie Louise Des Baux
Writer
Charlotte Vinall
Writer
GlycanAge Team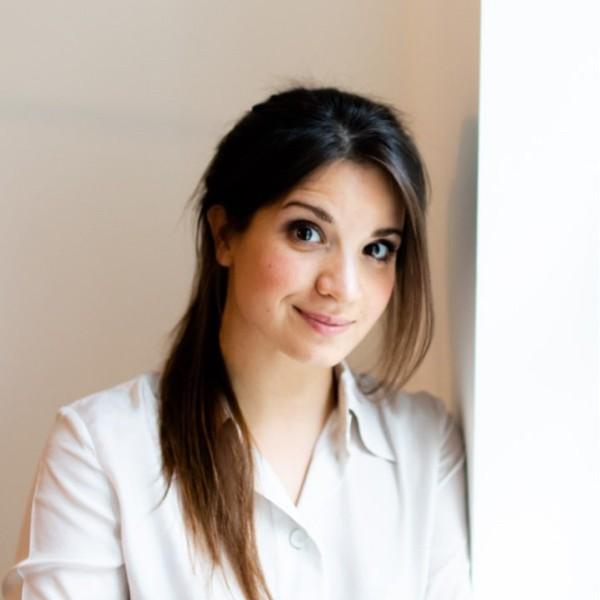 Nikolina Lauc
CEO & Co-Founder
Marina Martinić Kavur
Head Of Research & Development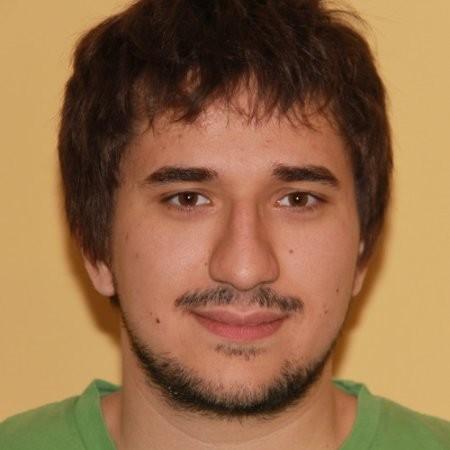 Filip Lauc
CTO
Action Plan
The main focus of our strategy was to produce informative, scientifically-backed content. The goal here wasn't just to increase traffic metrics – we wanted to establish GlycanAge as an authority in the biotechnology niche and a source of trustworthy information. As biological age testing is a relatively unknown service to the layperson, we knew increasing organic traffic wouldn't be enough to convert visitors into paying customers. Our content needed to educate the reader on the correlation between a lower biological age and living a healthy, long and prosperous life – and we needed to do so with scientific evidence.

Alongside our content strategy, we would produce a technical audit of GlycanAge's website before we published content to avoid issues with Google crawling and indexing pages. We would also provide 3 monthly backlinks of high authority and relevancy in the biotechnology niche.
Challenges
Our goals working with GlycanAge were clear – spread brand awareness and generate more customers. The strategy to achieve this was simple – produce informative content that ranks highly across high search volume and bottom-funnel keywords. But in practice, this was going to be a difficult project, due to a few obstacles:

Content Standards
As GlycanAge's unique selling point relates to being scientifically efficacious and proven, the content we produced had to meet the standards of a PubMed research paper. If we published content with misinformation, GlycanAge would be heavily penalised by Google, which could result in unrecoverable damage.
Meeting monthly word count
Delivering 10,000 words of content for a client usually isn't a difficult task for us. But because of the extensive research, referencing and high standards that we needed to adhere to, we understood there could be time constraints if our first round of drafts weren't up to scratch.
Site Redesign
At the start of our work together, GlycanAge informed us they had a site redesign in the works. When the team was ready to implement, we needed to ensure a smooth transition of content and correct technical implementation to avoid losing progress.
Keyword Research
Our strategy for research was to rank for bottom-funnel keywords that merged consumer spending and deep science. Using this methodology meant we could write about scientific topics to a high standard and build authority in the biotechnology niche, but also rank highly for keywords that would generate GlycanAge revenue.
Keywords in our final list included 'biological age test', 'biological age vs chronological age', 'biological age blood test', 'best biological age test' and 'inner age test', to name a few.

In preparation for GlycanAge new product – a menopausal testing kit – we repeated the same exercise. Keywords included 'fsh test for menopause', 'how long does perimenopause last' and 'what fsh level indicates menopause'.
Content Creation SOPs
As mentioned, GlycanAge's biggest hurdle for growth in the SEO channel was content creation. Thanks to our efforts in hiring a large, multidisciplinary team, we had the editors and content writers with a background in science to produce content in a scientific literature style at scale. To leverage their skills and knowledge efficiently, we created standard operating procedures for editing, referencing and research.
Research
We always research extensively before producing content for any of our clients, but for GlycanAge's campaign, we needed to set boundaries. If articles contained false information that wasn't based on scientific literature, we ran the risk of being penalised by Google. But more concerningly, if we misinformed website visitors with false medical claims, it could have a detrimental impact on their health and wellness.
Our first preventative measure was prohibiting content writers from using Google search due to the risks of promoting misinformation in articles. Instead, when writers were producing content related to scientific discovery or findings, we asked them to use Google Scholar or source information directly from a trustworthy scientific journal. This way we could ensure any claims were based on empirical evidence and not hearsay.
But even if we were using scientific evidence to base our claims, we needed to be balanced in our approach. If we used scientific papers that fitted our agenda we would be biased, or if we based claims on outdated and disproven research, our content wouldn't be credible. Thus, writers were informed to include only up-to-date research that conflicted in ideas and results, even if it didn't support GlycanAge's methods and product offering.
Referencing
If the premise for any article was related to scientific discovery or findings, we employed a numbered referenced system, formerly known as 'Vancouver Style'. By using a referencing system as you would see within a published paper, we were validating for readers and Google that GlycanAge's content was based on empirical evidence.

The below series of screenshots from one of GlycanAge's published articles exhibits the structure of the referencing system. Any scientific-based claim was numbered – each number refers back to the associated published paper in our bibliography section, so readers have full visibility from what source we were basing our information. If we start discussing a scientific study pertinent to the article, we name the author at the start of the sentence. We also occasionally used images to visually exhibit biological processes where possible, which were referenced in the text where relevant.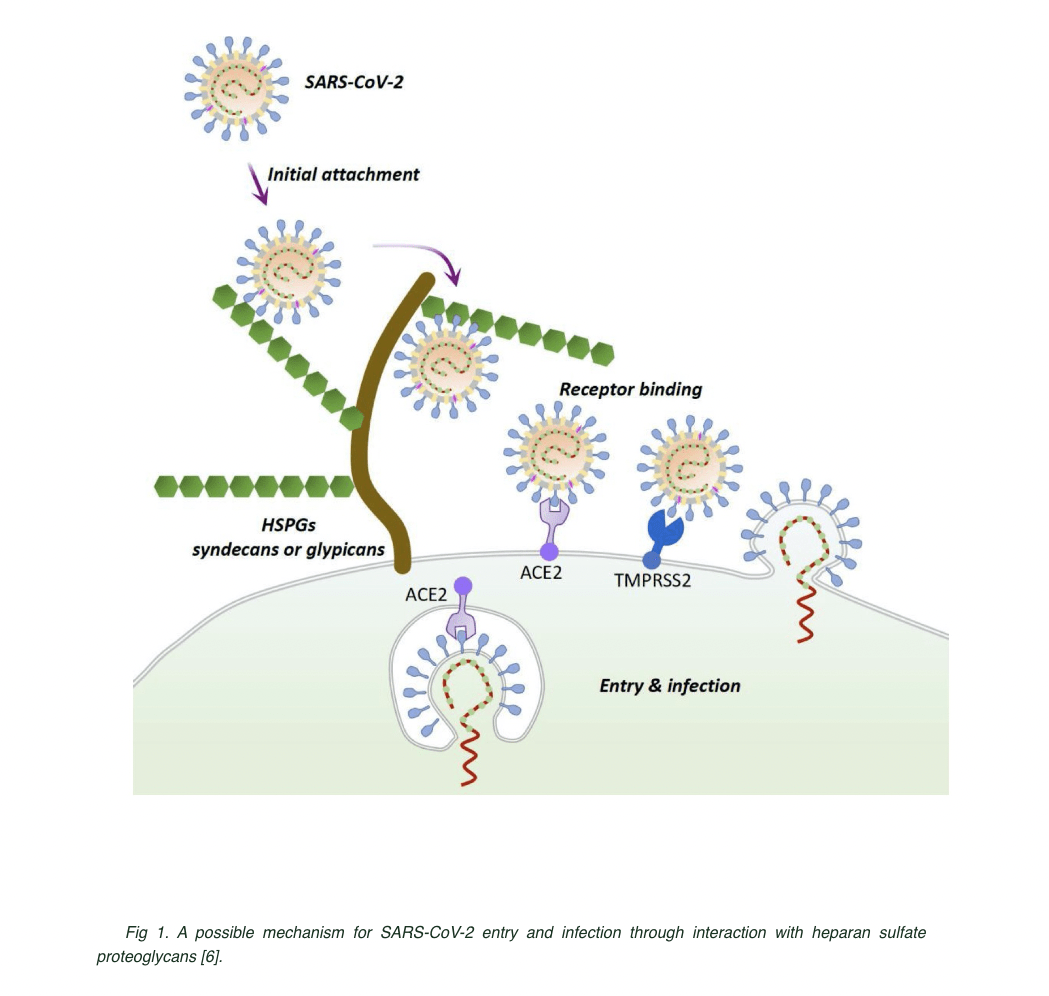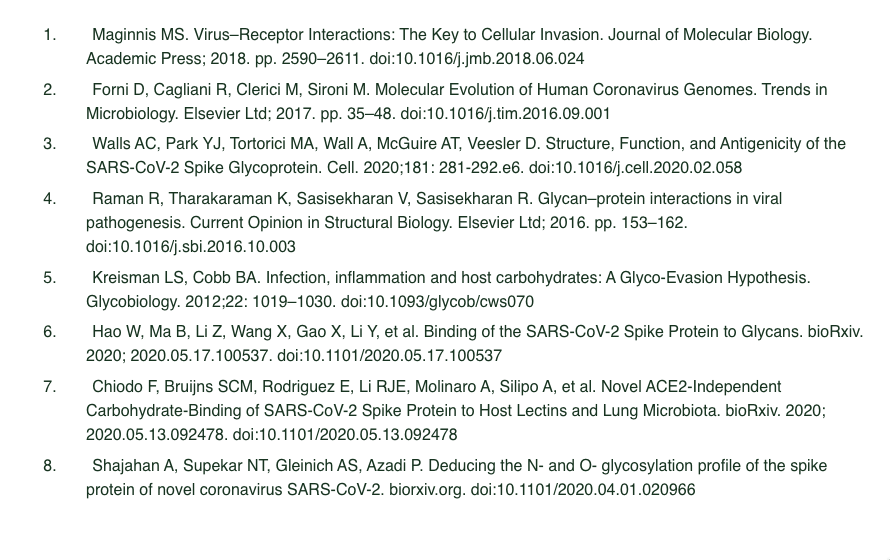 Editing
Our lead editor assigned to this project had a degree in biochemistry. Having an editor that had achieved a degree in the same field provided an expert level of scrutiny before articles were published. Additionally, we made sure that each writer assigned to the project had some experience in scientific writing. This alleviated strain on the editing process as writers were more likely to produce content up-to-standard on the first draft.

While we brought together a qualified team for the job, we still needed to implement a rigorous editing procedure to ensure content standards were met. We broke it down into 5 stages:


Writers send their first draft to the lead editor for comments
Writers amend comments and the 2nd draft is sent to the lead editor
At this point, articles will likely be ready for publishing, but the lead editor will review articles again and provide minor comments if needed
Final drafts are sent to the GlycanAge team for review to ensure articles met expectations. If comments are provided, articles are sent back to the writers for one last edit
Once we have the all-clear from GlycanAge, we publish articles on the website
Content For Product Launch
GlycanAge informed us they were releasing a menopausal testing kit in early 2023. To grow their audience within this sub-niche, we added menopausal-related articles to our content plan and published them in advance of the launch. This provided enough time for GlycanAge to build topical authority and for pages to be indexed and ranked by Google. It's important to be forward-thinking with your SEO strategy, as it can take as long as 3 months for content to start generating traffic.
Site Redesign
Redesigning a website can be dangerous from an SEO perspective. If the transition to the new design isn't correctly implemented from a technical standpoint, you could risk losing positions, traffic and ultimately, revenue.
We provided GlycanAge's dev team detailed instructions to ensure a smooth transition. We structured our instructions with do's and don'ts – to summarise in short:

Do's
Every web page on the old design must have a new version on the new design
Every URL on the old design should be the same on the new design or have a 301 direct to the new URL
Every web page should contain the same title, description and content
Meta tags, titles and descriptions should remain the same
Don'ts
Old URL's have 404 errors
Mixing up content so the URLs have different content from the old design
Changing meta information
Changing or adding anything new to URLs – even adding a / will result in Google thinking it's a new page
Results
1,600%
Organic Keyword Increase
In 7 months of working with GlycanAge, they have significantly increased all SEO metrics associated with their website. And results are forecasted to exponentially increase again soon. GlycanAge has increased its organic keyword count in +11 positions massively, which means once more topical authority is built, we expect numerous keyword positions to break into the first page on Google, which will likely result in a huge spike in traffic.

Below is a breakdown of what we have accomplished so far.
Organic Traffic
Organic traffic increased by 1,364%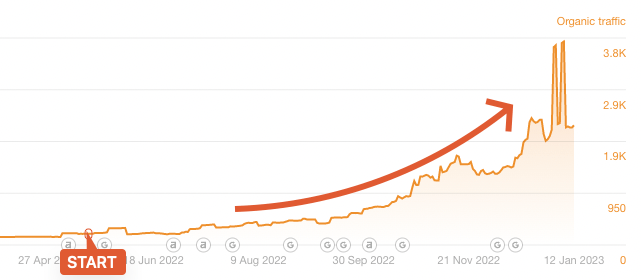 Organic Keywords

Position 1-3 organic keywords increased by 350%
Position 4-10 organic keywords increased by 1,600%

Position 11+ organic keywords increased by 771%

Referring Domains
Referring domains increased by 66%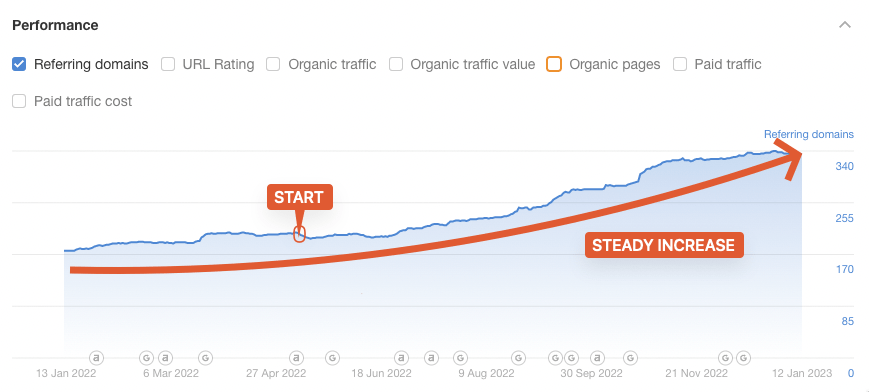 New Positions For Bottom-Funnel Keywords
We started ranking for variety of bottom-funnel keywords relevant to the biological age test, and GlycanAge's new product, menopausal testing
| | | |
| --- | --- | --- |
| Keyword | New Position | Traffic |
| Biological age test uk | 1 | 200 |
| Biological age test | 3 | 200 |
| Biological age vs chronological age | 1 | 200 |
| Biological age blood test | 3 | 50 |
| Test for biological age | 6 | 70 |
| Biological age testing | 5 | 90 |
| Biological age test kit | 6 | 100 |
| Test biological age | 6 | 50 |
| How long does perimenopause last | 1 | 1,300 |
| How do you know when perimenopause is coming to an end | 1 | 30 |
| Body age testing | 3 | 100 |
| Signs perimenopause is ending | 1 | 3,600 |
| late perimenopause symptoms | 6 | 60 |
Conclusions
Over time, Google's algorithm has become more sophisticated. It can detect and penalise websites in the health and wellness category that are circulating misinformation or a biased agenda. As GlycanAge's product offering is intrinsic to science and health, we identified our SEO campaign was at high risk of failing if we didn't adapt and take necessary precautions within our content strategy.
We mitigated these risks by assigning content writers and editors with a background in science and employing compatible standard operating procedures in researching, writing, referencing and editing. Harmonising these preventative measures with a high standard of scientific writing and a well-thought-out content plan, allowed us to gain positions across a variety of high-search volume and bottom-funnel keywords, increasing traffic significantly.
Now we have consolidated a strategy that works, GlycanAge's website is poised to grow exponentially in 2023. Organic keywords in positions +11 have grown 771%, which tells us that once we gain more topical authority, more and more of these keyword positions will move onto the first page on Google. That being said, we fully expect to be updating this case study soon with new, impressive results!
>
GlycanAge Grows Traffic 1,364% Using PubMed-Style Content