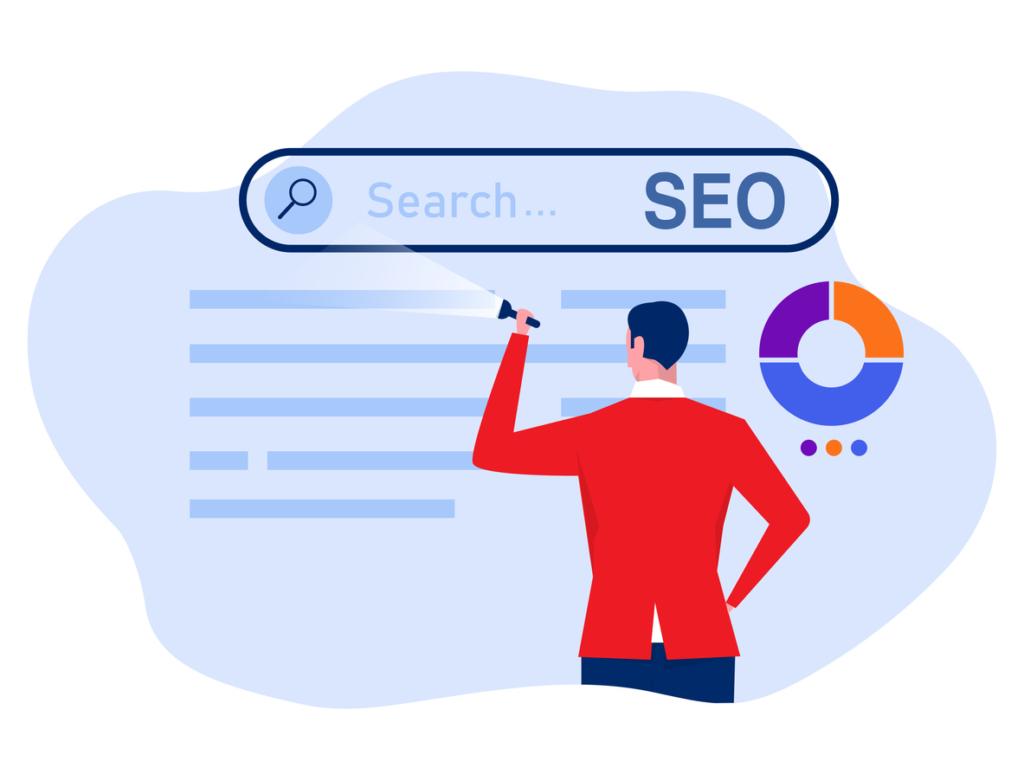 Introduction
SEO plays a massive role in digital marketing, as it is the best way to drive organic traffic to websites, generating leads and increasing sales. It is a long-term investment requiring patience and persistence, and unlike pay-per-click (PPC), SEO needs time to build and gather results. But exactly how long does it take for SEO to show results?
In this article, we'll break down the importance of SEO and how it can impact your online presence. We'll also dive deep into the timeline for SEO results and give you a better understanding of a successful SEO strategy.
Key Points
SEO is not a one-time fix. It is a long-term investment requiring much patience, effort, and attention. It'll take several months or even a year to see significant results from an SEO strategy.
A successful SEO campaign entails multiple factors. You'll have to consider your competition, as more saturated industries require more time to see results and growth.
To see quality SEO results, you'll be better off working with an experienced and skilled team like NUOPTIMA, which can help you develop a strategy specialised to your personal goals and needs.
3 Factors that Affect SEO Results
1. Competition
When you think about SEO results, your industry's or niche's competitiveness is an important factor. The more businesses try to rank for the same search terms and keywords, the longer it'll take to see results.
For example, ranking a website for an accounting keyword like "income tax" can be challenging due to the high competition in the industry. On the other hand, ranking in a less competitive niche like home gardening will be much easier, and you'll see results more quickly.
So, how can you determine the competitiveness of your industry or niche? You can use keyword research tools like Ahrefs or Google Keyword Planner, as they can give you a better idea of how many businesses are competing in specific keywords. They also provide data such as estimated search volume and competition level for each keyword, which will help you learn about competitors.
2. Website Content and Backlinks
When it comes to the content for your website, it needs to be engaging, informative, and has to give your target audience the best value possible. Why? Because search engines like Google will prioritise high-quality, well-written, and relevant content with quality backlinks from other websites.
This way, you will not only signal search engines that your website provides valuable content, but you'll also improve user experience. Yes, it will take time and effort, but you'll improve your search rankings and get faster SEO results.
3. Website Design and Structure
Having your website structured and designed properly can greatly impact how quickly you'll see results from SEO. It'll make it easier for search engines to crawl and index your content, improving your search rankings and organic traffic over time.
Simply, your website's structure, speed, and design are crucial to SEO success. To improve your website's performance, follow these steps:
Ensure your website is mobile-friendly, as over half of the internet traffic comes through mobile devices.
Optimise the website for fast load times.
Structure the website to be logical and easy to navigate.
Timeline for SEO Results
Building a strong online presence is crucial for attracting and retaining customers, but it isn't easy. SEO is a powerful tool for achieving this, but it'll take time to see good results. The timeline for seeing the full impact of SEO depends on many factors, such as the industry's competitiveness. However, the long-term benefits of SEO are worth the wait. You'll increase traffic and generate revenue, even if you've stopped paying for SEO services.
4 Ways of Measuring SEO Success
Measuring success is one of the most important factors in determining the effectiveness of your SEO strategy, and it'll help you make data-driven decisions. Below, we've provided several metrics to consider when analysing the success of SEO, as these metrics provide valuable insights into how your website is performing.
1. Website Traffic
Through Google Analytics, you can track the number of visits your website receives, how visitors engage with your website, and where they come from. If your traffic increases, then that indicates that your website is attracting more visitors and appearing on search engines.
2. Keyword Rankings
Tracking your keyword rankings can help you identify areas for improvement in your SEO strategy, as they refer to the position of your website in the Search Engine Result Pages (SERPs). Simply, the higher your keyword ranking is, the higher your website will rank on search engines for specific keywords.
3. Conversions and Leads
By analysing the data of conversions and leads generated through the help of organic search, you can better understand how your strategy is performing, as conversions and leads are the ultimate goals of SEO.
4. Return on Investment (ROI)
Measuring the ROI of your SEO campaign is crucial for determining its success. By tracking the revenue generated through organic search, you can justify the investment in SEO and make informed decisions in future initiatives. Keeping a close eye on these numbers can help you optimise your SEO efforts and achieve better results.
Optimising Your SEO with NUOPTIMA
Overall, SEO success is measured in many ways, such as tracking website traffic, keyword rankings, conversions, leads and ROI. But what if there was a better and much easier way to handle SEO with higher success rates?
In today's digital age, having a well-optimised website that attracts organic traffic plays a key role in any business's success. At NUOPTIMA, we understand this better than anyone, and we take great pride in being a transparent growth agency that provides expert services in organic and paid content marketing on all platforms, including Google, Twitter, LinkedIn, Facebook, and TikTok.
As experienced business owners, we know how difficult it is to build a profitable and successful business. By investing our time and resources to understand different industries, we have acquired a background of generating millions in profit through our three consumer brands. Now, we leverage our SEO expertise to help companies avoid the same mistakes and are addicted to bringing them the best results possible.
Our Services
We offer various SEO growth services, including:
Keyword research and strategy
Link building
Content writing
On-page SEO
Local SEO
Technical SEO
E-commerce SEO
Amazon marketing services
Franchise SEO
With our expertise, you can trust us to make a positive impact on your business. What's the first step? A FREE discovery call where we sit down and talk about growth. We'll analyse your business model and identify growth channels that'll help grow your business to the next level.
Many businesses have benefited from our services and experienced tremendous growth through our expertise in SEO, and you can be next. Want to find out more? You can learn more about all the success stories of businesses we have worked with in our library of case studies.
Our Pricing
We know how to optimise your website and create high-quality content while maintaining affordable and transparent pricing.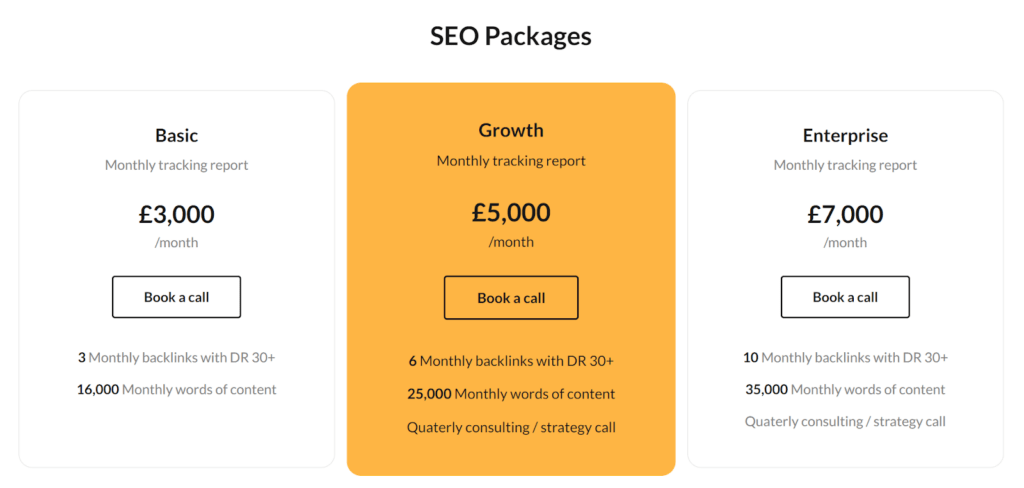 We understand that each client has unique needs and goals regarding their SEO strategy. As a result, we've ensured that packages are customised for each project and budget and designed to maximise ROI. At NUOPTIMA, you are guaranteed a clear and transparent fee structure, as we don't believe in hidden fees when it comes to billing.
We go the extra step to understand the needs and goals of your business. We'll work closely with you to ensure we provide high-quality, effective services that deliver results while also being mindful of your budget.
So, are you ready to take your website and business to the next level? Book a FREE call with NUOPTIMA today, and embark on your company's growth journey.
Conclusion
As highlighted in this article, the time it takes for SEO services to impact your business depends on various factors. Rushing success with SEO isn't ideal, as it is a long-term investment in your business and doesn't occur overnight. While some results may be quicker than others, it typically takes up to a year to see the full impact of SEO.
Attaining success with SEO is much easier when working with an experienced and skilled platform like NUOPTIMA, which will simplify the complexities involved in handling SEO. We take a comprehensive approach to SEO and use our expert services to help you achieve sustainable success and grow your business to the next level.
Why does SEO take so long to work?
SEO doesn't work overnight. There is competition everywhere, so SEO takes time to work. You have to be patient; eventually, you'll see improvements in organic traffic, search ranking, and conversion rates.
How do I know if SEO is working?
The easiest way to determine if your SEO works are by checking if your backlinks are rising. Another great indicator is the rise of organic keywords on your website.
Is hiring someone for SEO worth it?
Investing in SEO services can be costly. However, it is a great investment if you want to grow your business through organic traffic and increase your conversion rates.