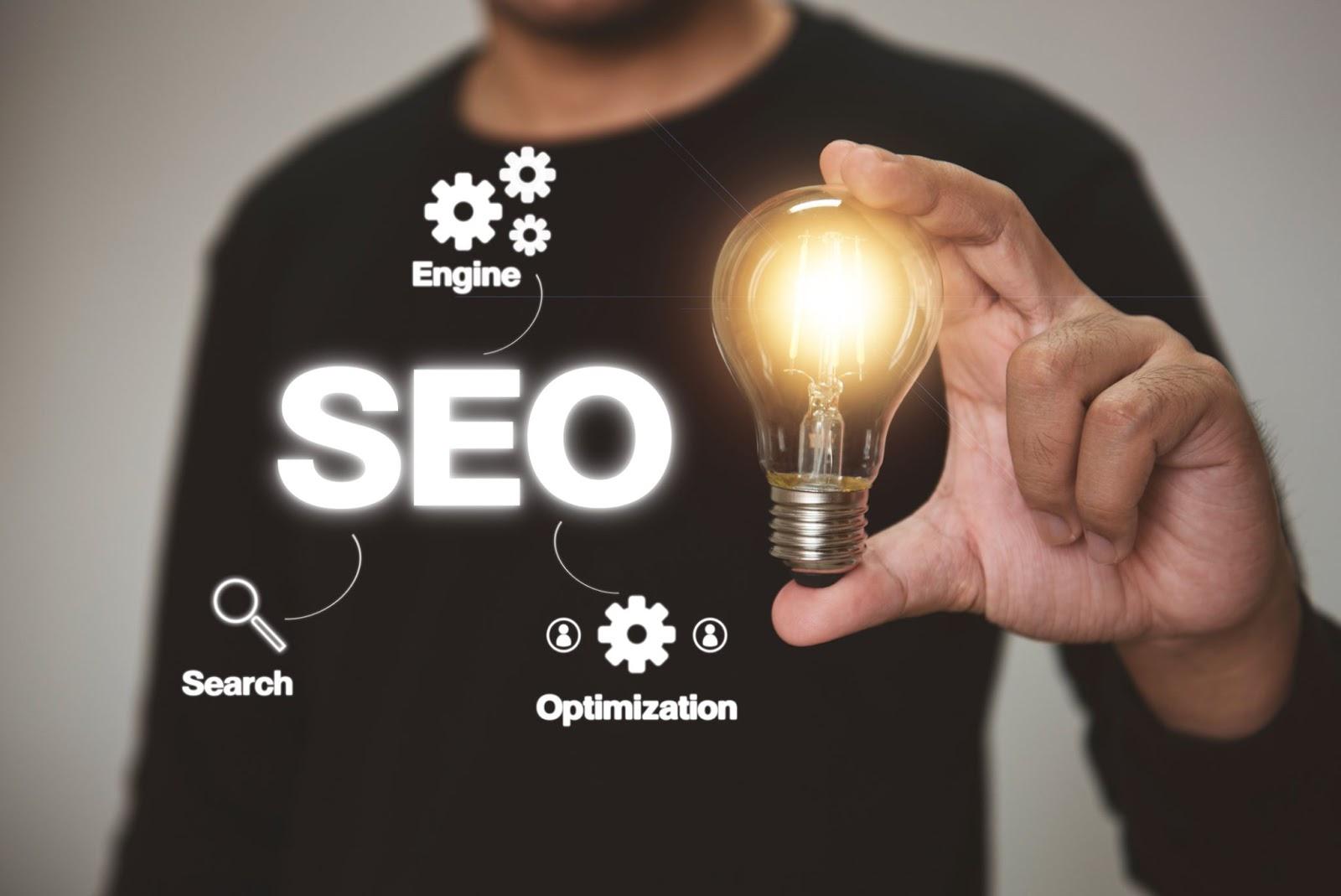 Summary
When they start their SEO campaigns, companies are eager to know how long it will take for them to work. And sometimes, they can get a bit impatient. This is why it's important to remember that SEO is a marathon, not a sprint.
How long does it take for SEO to work? On average, it'll take from 6 to 12 months. But the truth is that the time frame for your SEO results will depend on 3 different factors.
First, what do you want from SEO? Each SEO target has its own specific time frame. Similarly, you also need to take your competition into account.
Your SEO strategy will ultimately dictate how long it'll take for SEO to work. If you DIY your SEO strategy, it might take you years to start reaping the results. But if you work with an expert SEO agency, you'll be closer to success in just a few months.
Introduction
As experts in digital growth, one of the most common questions we are asked is, "how long does it take for SEO to work?" And it's a fair question. After all, SEO is an investment. When they pay for SEO services, companies relinquish part of their current cash flow flexibility in exchange for future growth. It's only natural that they want to learn when they will reap the fruits of their investment.
However, future growth does not mean instant growth. In fact, it's quite the opposite. The truth is that when it comes to SEO, success is a marathon, not a sprint. Unlike paid media, which promises faster results but a lower ROI, SEO can take its sweet time to work.
That said, there's a reason why more and more companies all across the world keep investing in SEO – it works. If your company gets its SEO strategy right, it'll rank much higher on search engine results pages. And you know what that means?
More visits, more customers, more revenue. In conclusion, better results all across the board.
Let's see how long it'll take you to get there.
How long does SEO take to work?
Let's get this out of the way first – we're dealing with ballpark figures here. In the end, your SEO results will depend on your strategy. But on average, SEO takes from 6 to 12 months to show results. However, there are certain cases where SEO can take from 3 or 4 months to work. Similarly, SEO can take a longer time to pay dividends in highly competitive sectors.
This means that an effective SEO campaign requires patience, first and foremost. If you're looking for a lucky roll of the dice that might somehow place you on top of the Google rankings in two weeks, look elsewhere – SEO won't do that for you. Actually, you should steer away from pipe dreams like that.
That's not to say that SEO isn't worth it, or that you should spend all your money on paid advertising instead. Let's put it this way (all while keeping in mind that paid advertising has its purposes, and it shouldn't be dismissed outright). Paid advertising is instant soup – immediately gratifying and somewhat fulfilling. But does that fulfilment last for long? Not quite – after a short while, its effects will have all but disappeared.
But comparatively, SEO is a homemade meal, made with love and an in-depth knowledge of every ingredient. Sure, it takes longer to prepare and you won't see the results immediately. But it is ultimately worth it, as it'll genuinely fulfill your long-term needs.
Does SEO guarantee immediate success? No. But does it work? The answer is yes – if you're patient.
You should also keep in mind that the time that SEO takes to work will always depend on a series of different factors.
3 Factors that Affect SEO Results
While it takes time to achieve good results, SEO is a powerful tool for increasing traffic, attracting leads, retaining customers, and generating revenue. Plus, you'll still reap the rewards even if you've stopped paying for SEO services. That said, the timeline for seeing the full impact of SEO depends on various factors. Let's dive into the top three to better understand the SEO timeline.
1. SEO goals
The received wisdom around SEO is that it doesn't operate on a one-size-fits-all time frame. And in this case, the received wisdom is correct. To start with, SEO success is defined in myriad ways.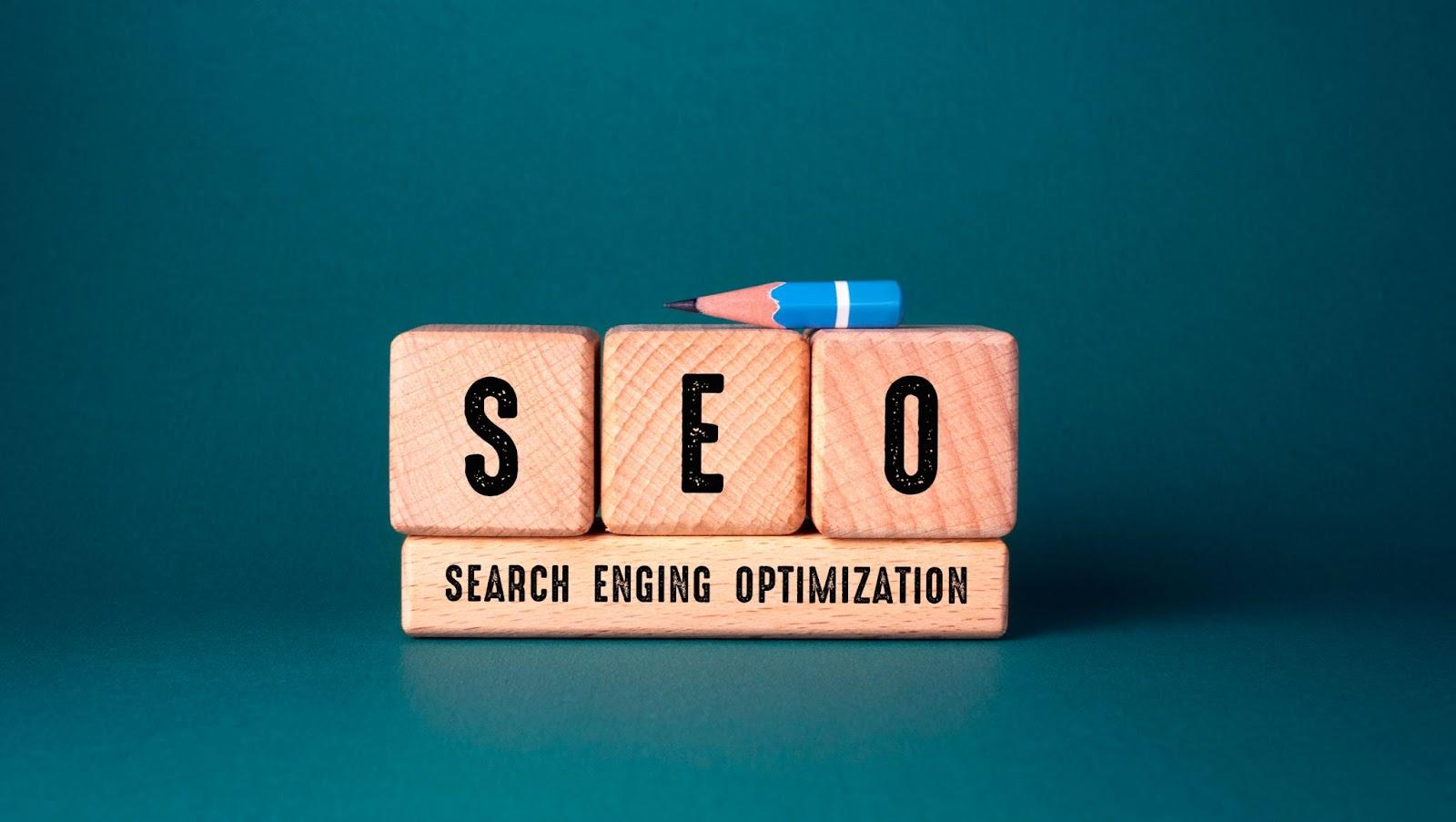 For certain companies, SEO success means increasing revenue as fast as possible. For others, it's making their organic traffic grow steadily and generating more impressions. And for others, it might be ranking as high as possible on Google. Sometimes, it's all of the above.
See where we're getting at? Before we can tell you how long it takes for SEO to work, you first need to define what your SEO goals are. These are some of the most common SEO targets:
Building a strong backlink profile
Boosting your average time on page
Improving your domain authority to rank higher on SERPs
Increasing (and converting) your organic traffic
Increasing the volume of your top-of-the-funnel impressions
Decreasing your bounce rate (meaning making it less likely for your visitors to leave your site)
Developing a more memorable branding
Generating more organic leads
It will take you at least a few months to achieve some of these targets. For example, you won't improve your domain authority overnight. But certain things, such as developing a better branding or building a stronger backlink profile, can happen after just a few weeks.
As you can see, SEO success will inevitably mean different things to different people – and so will SEO results.
2. Competition
As you probably know by now, certain industries are more competitive than others. If you start a company that does financial services, it'll take you a few years to grow – no matter how great your ideas are. On the other hand, if you work in a really niche industry, it'll be easier for you to capture more market share in a short time.
Well, this also applies to SEO results. If your SEO campaign is taking a bit longer than expected, it's probably because competition is fierce and you need to make a few adjustments. And that's where SEO competitive analysis comes in.
In a nutshell, SEO competitive analysis is about looking at your competitors' SEO strategies and figuring out why they are outranking you. It also involves identifying their weaknesses so you can come up with a better strategy and eventually rank higher than them.
This is why location-based SEO has become the talk of the town. Say, for example, that you're a graphic design company working with local businesses in Hull. Then, your main SEO target should you be to become one of the highest-ranking graphic design companies in Hull – not in Sydney or in California.
And this is also why SEO timing is crucial. Sometimes it's not about who offers the best services or stocks the best products, but about who gets there first. And if you let your competitors' get a head start over you, you'll find that making up for lost time isn't easy.
3. SEO strategy
We won't sugarcoat it – half-baked SEO strategies often yield disappointing results. More often than not, short-sighted SEO campaigns end up being a lost investment. This means that if you really want to invest in SEO, you've got to go all in. And we're not talking about the amount of money you're spending every month.
In fact, it's more about who you're working with and the kind of strategy that you and your SEO agency are implementing. Let us explain.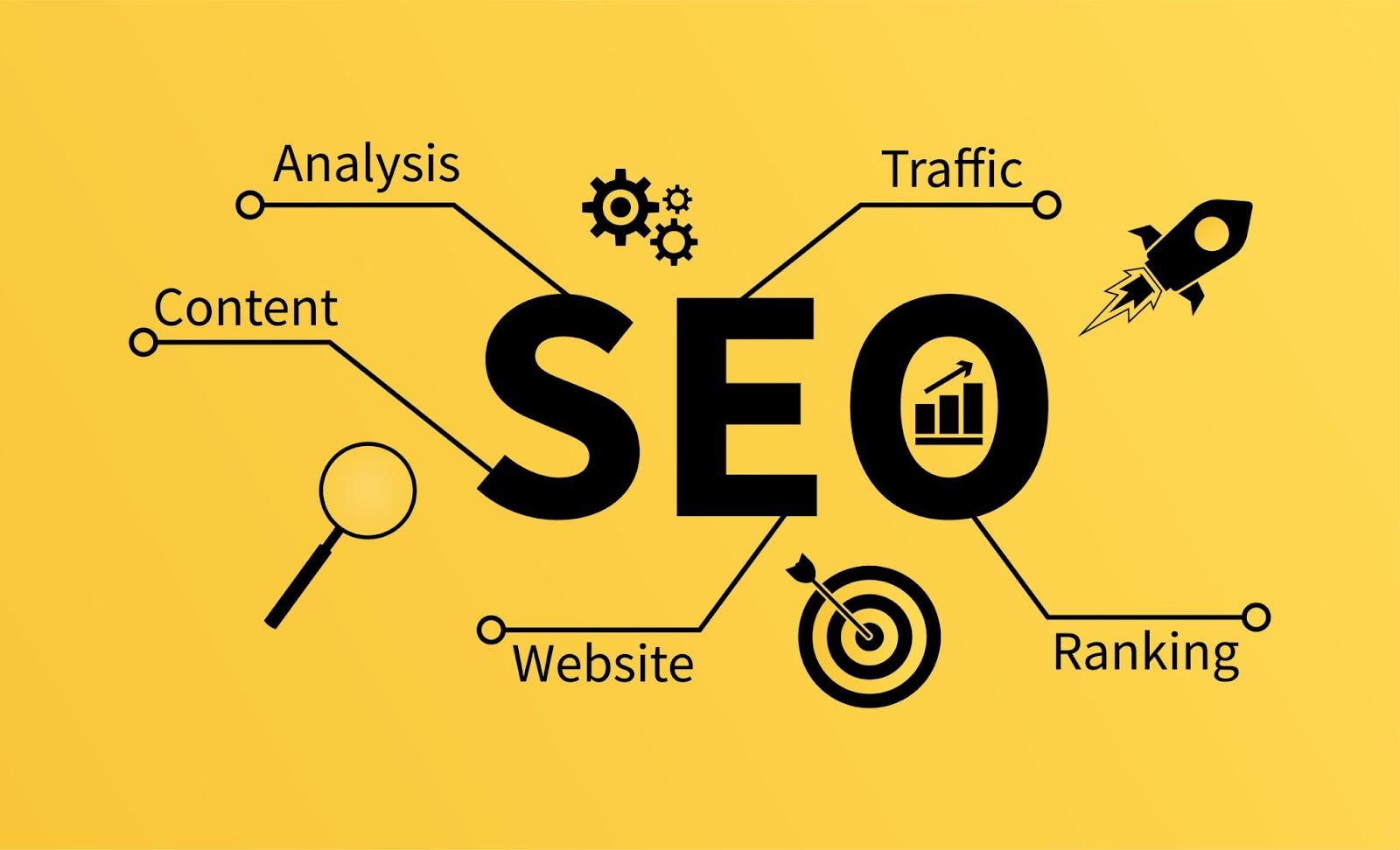 Here's something that a lot of online growth companies won't tell you – because the SEO world is constantly changing, staying on top of new developments requires a) tons of effort, and b) industry know-how. As you can imagine, not every growth company out there fulfils those two requirements.
So, what happens if you work with an SEO agency that's not able to keep track of new SEO developments? Your SEO campaign will take twice the time to take off – if you're lucky enough that it takes off. For example, you'll spend months trying to rank for the wrong keywords. Or you'll ignore the paramount role that off-page SEO plays in organic growth.
Thus, a good SEO strategy will consider the following:
Website Content and Backlinks
When it comes to the content for your website, it needs to be engaging, informative, and has to give your target audience the best value possible. Why? Because search engines like Google will prioritise high-quality, well-written, and relevant content with quality backlinks from other websites.
This way, you will not only signal search engines that your website provides valuable content, but you'll also improve user experience. Yes, it will take time and effort, but you'll improve your search rankings and get faster SEO results.
Website Design and Structure
Having your website structured and designed properly can greatly impact how quickly you'll see results from SEO. It'll make it easier for search engines to crawl and index your content, improving your search rankings and organic traffic over time.
Simply, your website's structure, speed, and design are crucial to SEO success. To improve your website's performance, follow these steps:
Ensure your website is mobile-friendly, as over half of the internet traffic comes through mobile devices.
Optimise the website for fast load times.
Structure the website to be logical and easy to navigate.
Our point? That the answer to the question "how long does it take for SEO to work?" depends on the SEO agency you work with. So if you want to save time and money, as well as to ensure that your company achieves sustainable and maintained growth, do yourself a favour and go with the experts.
4 ways of measuring SEO success
Measuring success is one of the most important factors in determining the effectiveness of your SEO strategy, and it'll help you make data-driven decisions. Below, we've provided several metrics to consider when analysing the success of SEO, as these metrics provide valuable insights into how your website is performing.
1. Website traffic
Through Google Analytics, you can track the number of visits your website receives, how visitors engage with your website, and where they come from. If your traffic increases, then that indicates that your website is attracting more visitors and appearing on search engines.
2. Keyword rankings
Tracking your keyword rankings can help you identify areas for improvement in your SEO strategy, as they refer to the position of your website in the Search Engine Result Pages (SERPs). Simply, the higher your keyword ranking is, the higher your website will rank on search engines for specific keywords.
3. Conversions and leads
By analysing the data of conversions and leads generated through the help of organic search, you can better understand how your strategy is performing, as conversions and leads are the ultimate goals of SEO.
4. Return on investment (ROI)
Measuring the ROI of your SEO campaign is crucial for determining its success. By tracking the revenue generated through organic search, you can justify the investment in SEO and make informed decisions in future initiatives. Keeping a close eye on these numbers can help you optimise your SEO efforts and achieve better results.
Attract new organic traffic with an award-winning SEO agency
Looking to boost your company growth? Then look no further than NUOPTIMA. As an award-winning SEO agency, we've helped dozens of businesses achieve their full potential in just a few months. Just ask Ful, who went from 0 to 44k organic traffic in a bit more than half a year.
Our secret? That we know what makes SEO tick. On top of that, we have an amazing team of SEO experts that can help with anything from on-page SEO and eCommerce SEO to content writing and link building. As a truly full-fledged SEO agency, we always strive to cover all the bases.
Does this sound like what you're after? Then don't waste any more time and head to our website to book a 30-minute discovery call. And remember – you won't be speaking with pushy salesmen, but with SEO specialists whose main aim is to help your business grow.
When it comes to SEO, slow and steady wins the race. And at NUOPTIMA, we can help you win it.
---
FAQ
How does SEO work?
Search Engine Optimisation (SEO) works by optimising every single aspect of a website (both off-page and on-page) to boost the site's ranking in search engines such as Google. Basically, it's a way of tweaking your website in order to gain more organic traffic.
Why does SEO take so long to work?
The short and sweet answer to this question is that search engine algorithms have grown more and more sophisticated with time. This means that stuffing your website with keywords is no longer enough to take it to the top of the rankings. Nowadays, SEO strategies involve several complex processes that can take a few months to work.
Is SEO optimisation hard?
SEO optimisation isn't as hard as it is time-consuming. From writing content to tweaking your website so that it loads faster, SEO optimisation involves many different processes. That's why most companies rely on expert SEO agencies to optimise their websites.
Why is SEO important?
SEO matters because it gives visibility to your brand. Remember that marketing is not just about stocking the best products or offering the best services – it's mostly about knowing how to sell.
What is SEO?
SEO stands for Search Engine Optimisation and it is a set of practices that increase the visibility of a website in Search Engine Results Pages (SERPs).