Icy Bear Spends £12K on PPC to Generate £165K at 13X ROAS

About Icy Bear
Icy Bear is a dental company specialising in teeth whitening products. It was founded by celebrity dentist Hannah Kinsella in 2020 and is fast becoming a popular UK brand. They have a range of teeth whitening products, including toothpaste, whitening strips, toothbrush and whitening gel kits.
The Icy Bear brand prides itself on being palm oil-free, SLS-free, and animal cruelty-free. All their products are also produced in the UK and adhere to strict dentistry guidelines. Top dental professionals exclusively work on product development and strive to keep the brand on the cutting edge of the market.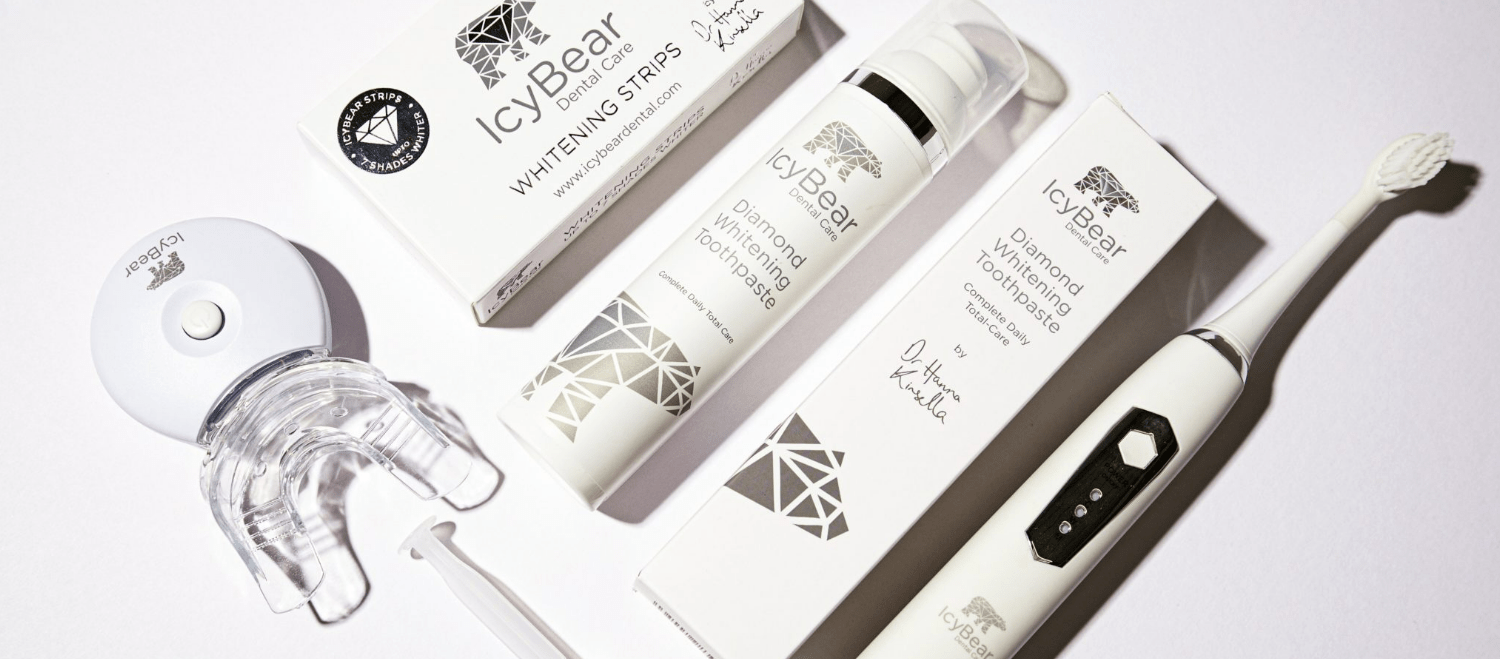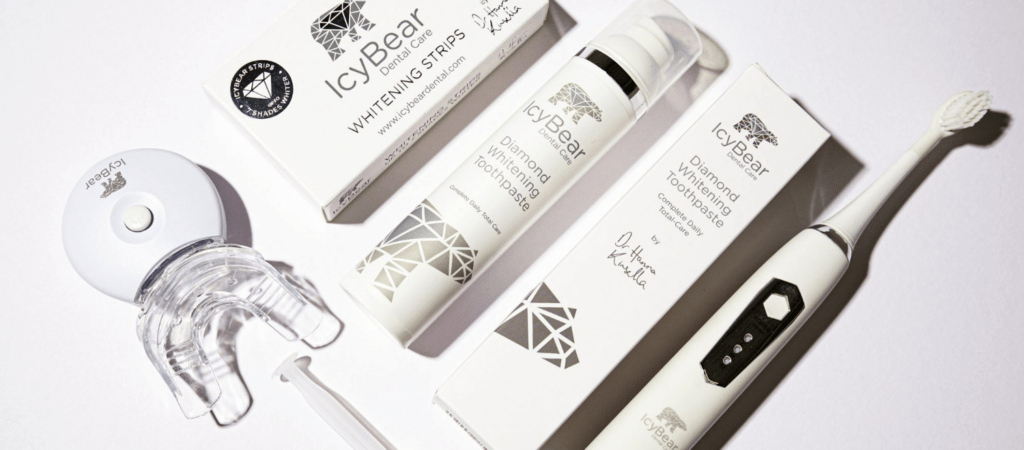 Team
Responsible NUOPTIMA Team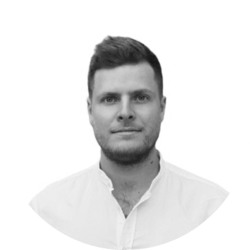 Viktor Bartak
Head of SEO
Shawon Das
PPC Manager
Icy Bear Team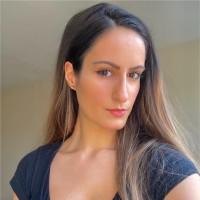 Sara H.
E-commerce General Manager
Action Plan
When Icy Bear first approached us, they were searching for the fastest way to increase their online sales via their website. We started off with an organic SEO approach and then switched over to Google Ads campaigns to give them a push to help drive traffic and conversions.
We worked closely with Icy Bear to develop a tailored Google Ads campaign. There was a strong focus on keywords relevant to Icy Bear's products, and we created engaging ad copy to entice potential customers. In addition, we provided guidance on how to optimise their website for search engines and online sales. This helped ensure that their site appeared high in SERPs when potential customers searched for teeth-whitening products.
Throughout the Google Ads campaign, there was a strong focus on delivering more sales while lowering CAC and increasing ROI. To achieve this, we had to closely monitor the ad performance, get creative with ad copy, and ensure the site was optimised for a simple purchasing experience.
Results
The results from the Google Ads campaign showed PPC was the best option for Icy Bear to get fast converting sales and get ahead of their competitors. With export ad management, we achieved £165K in revenue with only £12K invested to ad spend. This equates to a phenomenal 13x ROAS – an impressive figure considering teeth whitening products have fierce competition.
Clicks and Conversions
There were 63.7k clicks during the campaign, of which 4.63k visitors converted into online sales.


The total revenue generated was £165k, which only cost Icy Bear £2.63 per conversion.


Performance Max Campaign
We created a campaign specifically to maximise conversion value which performed exceptionally with an average conversion rate of 9.59%.


Branded Search
The branded search campaign also provided some fantastic results, with 7,762 clicks and a conversion rate of 9.19%.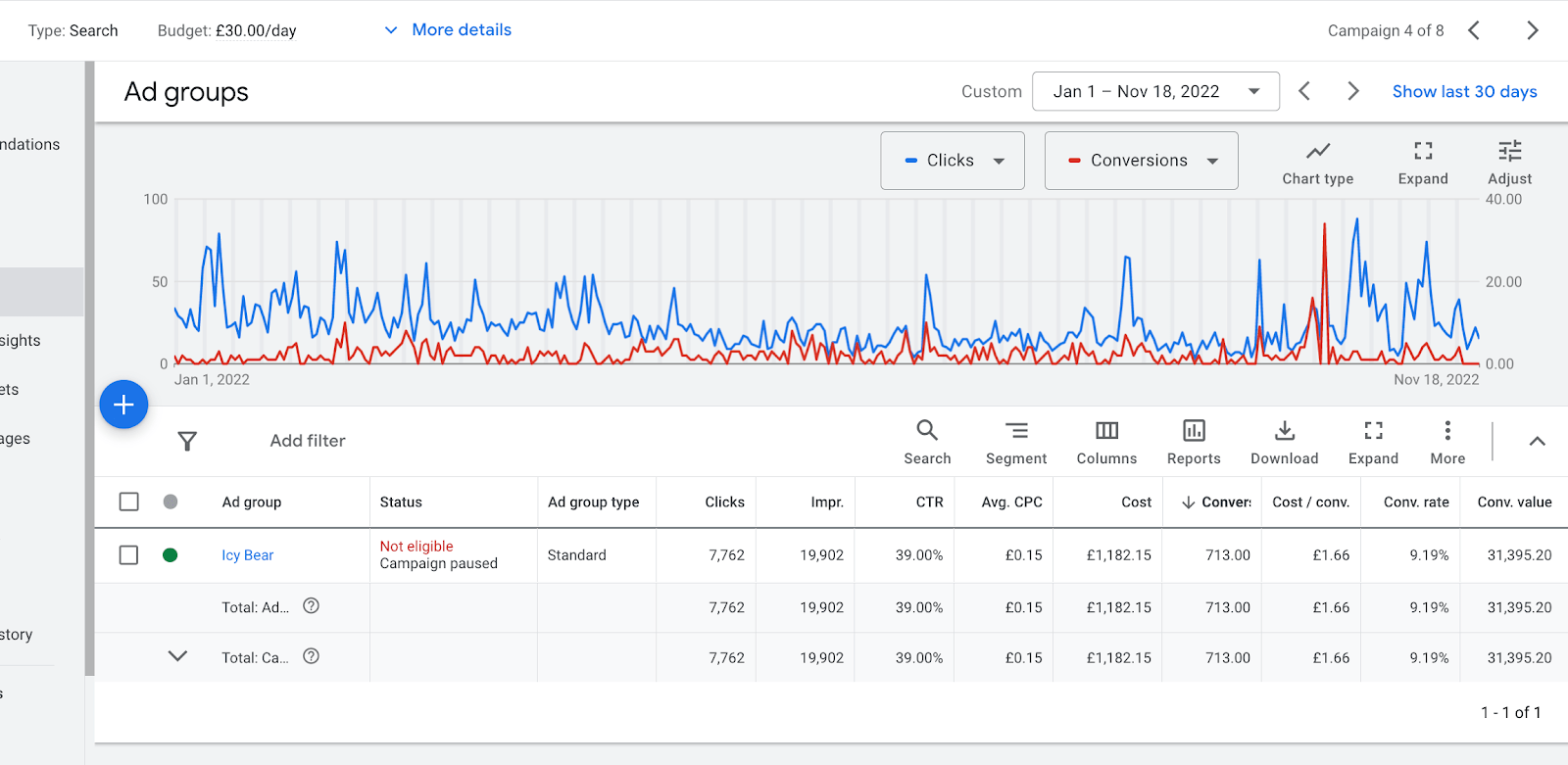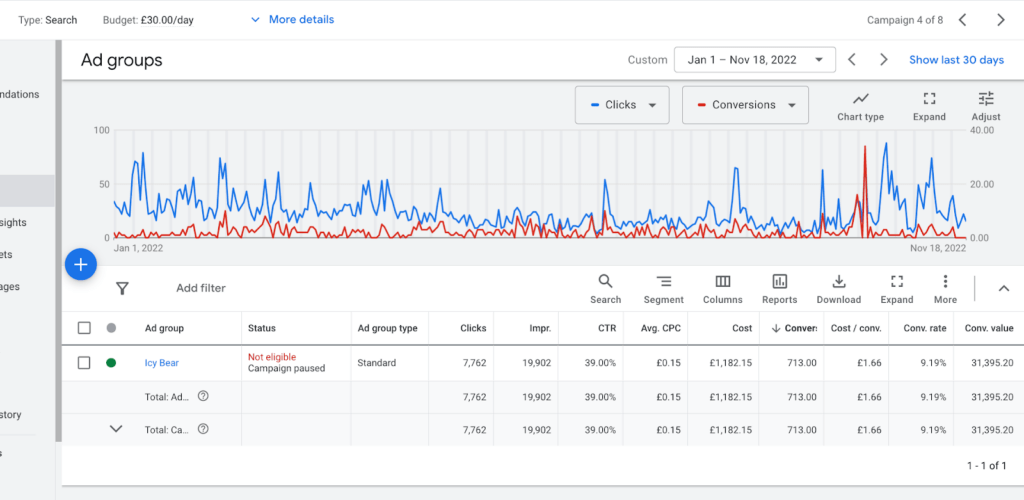 Conclusion
The Google Ads campaign implemented for Icy Bear was an outstanding success. The campaign generated impressive results, with 1 million impressions and 63.7k clicks, demonstrating the high level of interest generated by the campaigns.
Most importantly, the campaign resulted in £165,000 in converted sales and generated an impressive 13x ROAS and an average ROI of 10x. This highlights the campaign's effectiveness in generating revenue for Icy Bear and demonstrates the power of testing and refining Google Ad campaigns.
The success of the campaign was not only due to the expertise of our team but also to the close collaboration with Icy Bear. By working together, we were able to create a tailored campaign that targeted the right audience and delivered fantastic sales results.
>
Icy Bear Spends £12K on PPC to Generate £165K at 13X ROAS