In the high-speed race of digital marketing, it's not only about having a sleek website but ensuring it's found by the right audience. Hence, an automotive business needs a dedicated SEO agency that understands the industry's unique nuances. To this end, we have compiled a comprehensive guide showcasing the 12 best automotive SEO agencies.
Buckle up as we help you navigate the digital highway, steering you towards agencies equipped with the tools and strategies to drive your online visibility, customer traffic, and, ultimately, sales into the fast lane in 2023.
The Role of an Automotive SEO Agency
As highlighted above, in the fast-paced, digitally-driven world of the vehicle industry, an automotive SEO agency plays a pivotal role. These specialised firms are tasked with the responsibility of enhancing the web-based discoverability of automotive businesses, ensuring they stand out in the crowded digital marketplace.
More specifically, a capable SEO agency may contribute to the following:
Enhances the visibility of automotive firms on the internet
Optimises websites for search engines using knowledge of algorithms and keyword research
Produces relevant and engaging content to improve search engine rankings
Analyses and monitors the performance of SEO initiatives using various tools
Provides regular reports detailing website traffic, engagement, and conversion rates
Adjusts SEO initiatives based on performance analysis to ensure optimal outcomes
Plays a significant role in local SEO, optimising for local searches
Ensures accurate listing of automotive firms' details on various online directories
Offers additional services such as social media management and pay-per-click advertising
Helps automotive firms reach their target audience more effectively through a holistic approach to digital marketing
Top 12 Automotive SEO Agencies
This curated list of SEO agencies has distinguished themselves as experts in navigating the unique challenges of the automotive sector, offering tailored SEO solutions that cater to the industry's specific requirements. So in this compilation, we explore the profiles of these esteemed options, highlighting their expertise, achievements, and innovative approaches.
Whether you're a dealership seeking to enhance your local presence or an automotive manufacturer aiming to expand your global reach, the insights presented here will help you in making an informed decision to collaborate with the perfect SEO partner, driving your automotive venture to new heights of digital success.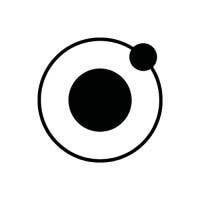 NUOPTIMA
Welcome to NUOPTIMA, the growth agency that's redefining the SEO landscape. We're a collective of seasoned professionals united by a common goal – to fuel your business with qualified traffic and profit within a specified or client-allotted budget.
Our team, boasting 15+ years of SEO experience, has successfully executed 300+ SEO projects. Our portfolio is diverse, ranging from local service providers to public companies across both B2C and B2B sectors. We've propelled brands to 7 figures in sales and surpassed B2B SQL quotas. Some of our many proficiencies include:
Comprehensive SEO (technical SEO, content writing and creation, backlink building)

eCommerce email marketing

SEO for eCommerce platforms (B2B & B2C) 

Amazon marketing

PPC
This diverse skill set, coupled with our competitive pricing starting from $1,000 per month, makes us a one-stop full-stack solution for all your SEO needs.
At NUOPTIMA, we're selective about our collaborations because we're committed to ensuring the success of your campaign. Furthermore, we understand that choosing an SEO agency is a significant decision. That's why we encourage you to have a conversation with our team before making your choice. We'll provide an honest assessment of what we can achieve for you. If we're a good fit, we'll propose a fair price and outline clear growth expectations and KPIs.
Once we embark on this journey together, you'll be in regular contact with our team. We're committed to transparency and communication, so you'll receive extensive data tracking and regular updates.
Plus, as a highly rated automotive SEO agency, we have been recognised with numerous awards for our work, including the Best B2B SEO Campaign 2022 at the UK Search Awards. Click here to learn more about what specific services we offer to automotive companies, and when you feel ready, book a call with our dedicated team to embark on your journey towards online success.
Headquarters:

London, UK

Founded:

2020

Email Address:

[email protected]

 

Website:

www.nuoptima.com

 

Phone Number:

N/A

Address:

1 Beauchamp Court, 10 Victors Way, Barnet, London, EN5 5TZ, UK

Specialisation:

SEO, Backlink Building, B2B, B2C, SaaS, Content Writing and Creation, PPC, eCommerce Email Marketing, SEO for eCommerce Platforms, Amazon Marketing, Google Ads, and LinkedIn Ads

Clients:

Bonnet, Microminder, Eden Data, Bower Collective, FUL

Ignite Visibility
Ignite Visibility is a prominent entity in the digital marketing landscape. The firm is recognised for its proficiency in a variety of areas, including SEO, paid advertising, social media management, creative content development, and analytics.
The company has been acknowledged as an industry leader multiple times, with six appearances on the Inc. 5000 list, which is a compilation of the fastest-growing private companies in America. This recognition is a testament to their ability to help businesses expand their reach and noticeability in the digital sphere. Ignite Visibility is also a trusted partner of several major technology companies, including Google, Meta, TikTok, and Microsoft. This partnership status indicates a high level of trust and recognition from these tech giants, further solidifying Ignite Visibility's standing in the field.
Headquarters:

California, USA

Founded:

2013

Email Address:

N/A 

Website:

https://ignitevisibility.com/ 

Phone Number:

619 752 1955

Address:

4250 Executive Square, Suite 100, La Jolla, California 92037

Specialisation:

SEO, Social Media Marketing, Email Marketing, Analytics, and CRO

Clients:

Driven Brands, Tony Robbins, National Funding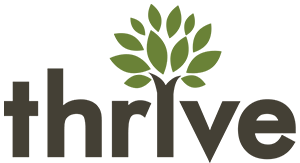 Thrive Internet Marketing Agency
As digital marketing and web design experts, Thrive Internet Marketing Agency is dedicated to using the power of the internet to grow any business. Their capabilities encompass everything in the web design and digital marketing space, including website development and hosting, SEO, social media, PPC, content writing, email marketing, and more.
In addition to their digital marketing services, Thrive Internet Marketing Agency also offers video production, reputation management, conversion optimisation, and Amazon marketing. Basically, they aim to help businesses progress by providing a comprehensive range of services that can be tailored to the specific needs of each client. Plus, they use a variety of tools and technologies to monitor and measure the performance of their campaigns and provide regular reports to clients on the progress and results of their SEO efforts.
Headquarters:

Texas, USA

Founded:

2005

Email Address:

N/A 

Website:

https://thriveagency.com/

Phone Number:

843 353 6383

Address:

4604 Park Springs Blvd, Suite 140, Arlington, TX 76017

Specialisation:

Content Writing, eCommerce Optimization, Email Marketing, SEO, WordPress, and PPC

Clients:

Ambler Industries, Coach Specialists of Texas, Western Sport

WebFX
For businesses that find managing digital campaigns time-consuming, WebFX offers comprehensive services that save time and money, allowing businesses to focus on their core operations. WebFX's commitment to driving revenue is reflected in their impressive customer base, with over 1000 satisfied customers. They pride themselves on empowering businesses with tangible results.
Moreover, WebFX has developed a custom-built software platform, MarketingCloudFX, to aid in making smarter marketing decisions. This platform, powered by IBM Watson and Google Cloud Platform, provides real-time analysis of the following: 
Website Performance 

Sales Pipeline 

Competitor Activities  

Industry Opportunities 
In addition to their services, WebFX has developed their own CRM, Nutshell, to further enhance their offerings. This CRM is designed to provide end-to-end reporting and analysis of data, helping businesses to prioritise leads and convert opportunities into deals.
Headquarters:

Pennsylvania, USA

Founded:

1996

Email Address:

N/A 

Website:

https://www.webfx.com/

Phone Number:

717 609 1553

Address:

WebFX, Inc. 1705 N Front St Harrisburg, PA 17102

Specialisation:

SEO, PPC, Social Media Marketing, Email Marketing, Voice Search Optimization, and Amazon Marketing

Clients:

Soundproof Cow, Wheeler Machinery, ABWE International 

Shift ONE Digital
Shift ONE is a B2B digital marketing agency that primarily aims to bridge the gap between businesses and growth. They offer an extensive range of services designed to connect businesses with their target audience, drive qualified leads, and help them achieve their business and marketing goals.
One of the key services they offer is email marketing, which they describe as a critical tool for driving customers down the sales funnel. They also offer paid advertising services, including social media marketing, with a focus on designing strategies that generate clicks and conversions. 
In addition to these services, Shift ONE also offers video and animation creation services, with a focus on producing high-quality content that grabs the attention of customers. Plus, they offer usability testing for websites and apps, email marketing services, and custom graphic design services.
Headquarters:

Cape Town, South Africa

Founded:

2011 

Email Address: [email protected] 
Website:

https://www.shiftone.co.za/

Phone Number:

+27 21 554 6234

Address:

Unit 2 & 3 Eden on the Bay Mall, Cape Town, 7441

Specialisation:

Content Marketing, Email Marketing, Graphic Design, Events, Digital Marketing Training, and Video Animations

Clients:

SUBARU, Halfway, Falken
Hopkins Oy
Since its establishment in 2016, Hopkins has grown to become one of the largest digital marketing agencies in Finland. Hopkins services are designed to help businesses reach their target audience, spark interest, activate purchases, and nurture customer relationships. 
They believe in the power of multichannel marketing, stating that it always yields better results than relying on a single digital channel. As for SEO and search engine advertising, they consider these two areas as the cornerstone of continuous visibility for many of their clients. Importantly, they choose the methods and channels based on the unique needs of each client.
In addition to advertising and SEO, Hopkins also offers marketing automation to increase customer value, digital analytics to guide marketing, and training to help clients improve their marketing. Furthermore, they trust in automation, algorithms, and machine learning over manual work, stating that it frees up the marketer to do what cannot be replaced by a machine. This allows them to write better ad texts, plan more efficient campaigns, and optimise the whole instead of just parts.
Headquarters:

Helsinki, Finland

Founded:

2016

Email Address: [email protected] 
Website:

https://www.hopkins.fi/

Phone Number:

020 788 8120

Address:

HOPKINS OY, Eerikinkatu 27, 5th floor, 00180 Helsinki

Specialisation:

Google Analytics, Conversion Optimization, Web Analytics, Social Media Advertising, RTB, and Display Advertising

Clients:

  Varusteleka Oy, MeetingPackage, Siili Solutions Oyj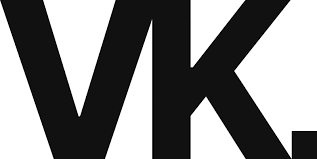 Vanklay
Web development is an area where Vanklay shines. They ensure that the websites they build are not only visually stunning but also reliable and easy to use. To delve deeper, they utilise Webflow for website construction, which allows for the creation of responsive, powerful, and fully customisable websites. Additionally, Webflow's simple content editor enables clients and their teams to swiftly and easily edit website content according to their preferences.
Other than this, SEO services are also part of Vanklay's offerings. They optimise websites for search engines using the most recent techniques, aiming to improve ranking in search results and increase traffic to the site. Simply, Vanklay is open to collaborations with businesses, startups, or individuals who require a modern and powerful website. They offer time and cost estimates to potential clients, ensuring clear communication from the outset.
Headquarters:

Hesperange, Luxembourg

Founded:

N/A

Email Address: [email protected]
Website:

https://www.vanklay.lu/

Phone Number:

+352 621 526 847

Address:

4 Rue des Joncs, 1818 Howald Hesperange, Luxembourg

Specialisation:

SEO and Website Design and Development 

Clients:

N/A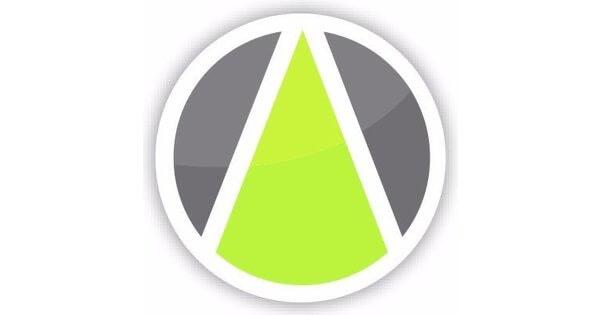 Straight North
Straight North is an internet marketing agency that offers a variety of services to its clients. They provide assistance in paid advertising, aiming to enhance the performance of their client's paid search, shopping, display, and social advertising campaigns. Their goal is to help businesses flourish through increased ecommerce revenue, more sales leads, expanded brand awareness, and an improved ROI.
In addition to paid advertising, Straight North also offers web design and development services. They construct websites that are intended to drive traffic and generate sales leads for businesses that are focused on growth. To this end, their in-house team possesses a deep understanding of the following relevant areas: 
Web design and development 

Copywriting 

SEO

UI/UX  

Conversion optimisation 
It is pivotal to note that they aim to build not just a website, but a successful lead-generating platform. 
Straight North also provides creative services that aim to help clients distinguish themselves from the competition, excite customers about their products and services, and persuade prospects to inquire and purchase. They offer a variety of visual communication services, including brand development, brochures and other collateral, photography, and video capabilities.
Headquarters:

Maryland, USA

Founded:

1997

Email Address:

N/A

Website:

https://www.straightnorth.com/

Phone Number:

855 432 3482

Address:

400 E Pratt St, Baltimore, MD 21202, United States

Specialisation:

SEO, Paid Advertising, and Website Development 

Clients:

WFW Express, Track Your Truck, Hydra-Stop

Boostability
The prime offering of Boostability is a white-label SEO programme, designed to support partners at every step of the journey. They cater to partners of all sizes, from large organisations to resellers, agencies, and solo entrepreneurs. Their programme is designed to get partners selling SEO to their customers in less than a week.
Furthermore, the company's philosophy revolves around six key principles:  
Firstly, they prioritise their clients, ensuring their online success is at the forefront of their operations. 

Secondly, they utilise a potent SEO technology platform that offers real-time reporting, promoting transparency in their operations. 

Thirdly, they offer affordable services, including onsite and offsite SEO tasks, designed to work within any budget. 

Fourthly, they boast an impressive track record, with 86% of their clients achieving top 10 results on Google within six months. 

Fifthly, they invest in high-quality personnel to manage and execute your SEO campaigns. 

Lastly, they believe that improved online rankings translate to greater success for your business.
The company operates in 17 countries and offers services in nine languages, with over 300 partners worldwide. This global reach and multilingual capability make them a versatile choice for businesses from various regions.
Headquarters:

Utah, USA

Founded:

2009

Email Address: [email protected]
Website:

https://www.boostability.com/

Phone Number:

(800) 261 1537

Address:

2600 Ashton Blvd, Suite 300, Lehi, UT 84043

Specialisation:

Local Online Marketing, SEO Reseller, Search Engine Marketing, Content Creation, Website Design, and Digital Marketing 

Clients:

N/A

Sitruna
Sitruna's services are wide-ranging and cater to brands of all sizes across various categories. They offer Amazon Advertising managed by dedicated PPC experts, who have overseen more than £50 million in Amazon ad sales. Their strategies aim to increase your share of voice, scale your revenue, and reduce ACoS.
In addition to advertising, Sitruna also provides content services, including the creation of infographics, A+ content, videos, bullet points, storefronts, and back-end search terms. Their goal is to help brands impress their customers with their product offerings. 
Sitruna also offers enhanced Amazon Seller Support, with a team of specialists ready to assist with issues such as suspensions, matching errors, FBA prime set-up, brand registry, and barcode support. Simply, this service aims to help brands navigate the complexities of selling on Amazon.
Headquarters:

London, UK

Founded:

2018

Email Address: [email protected]
Website:

https://www.sitruna.com/

Phone Number:

N/A

Address:

120 Brickfields, 37 Cremer Street, London, E2 8HD, United Kingdom

Specialisation:

 Amazon Marketing Solutions, and SEO Copywriting

Clients:

Lucky Saint, Rainbow Chalk Markers, Dole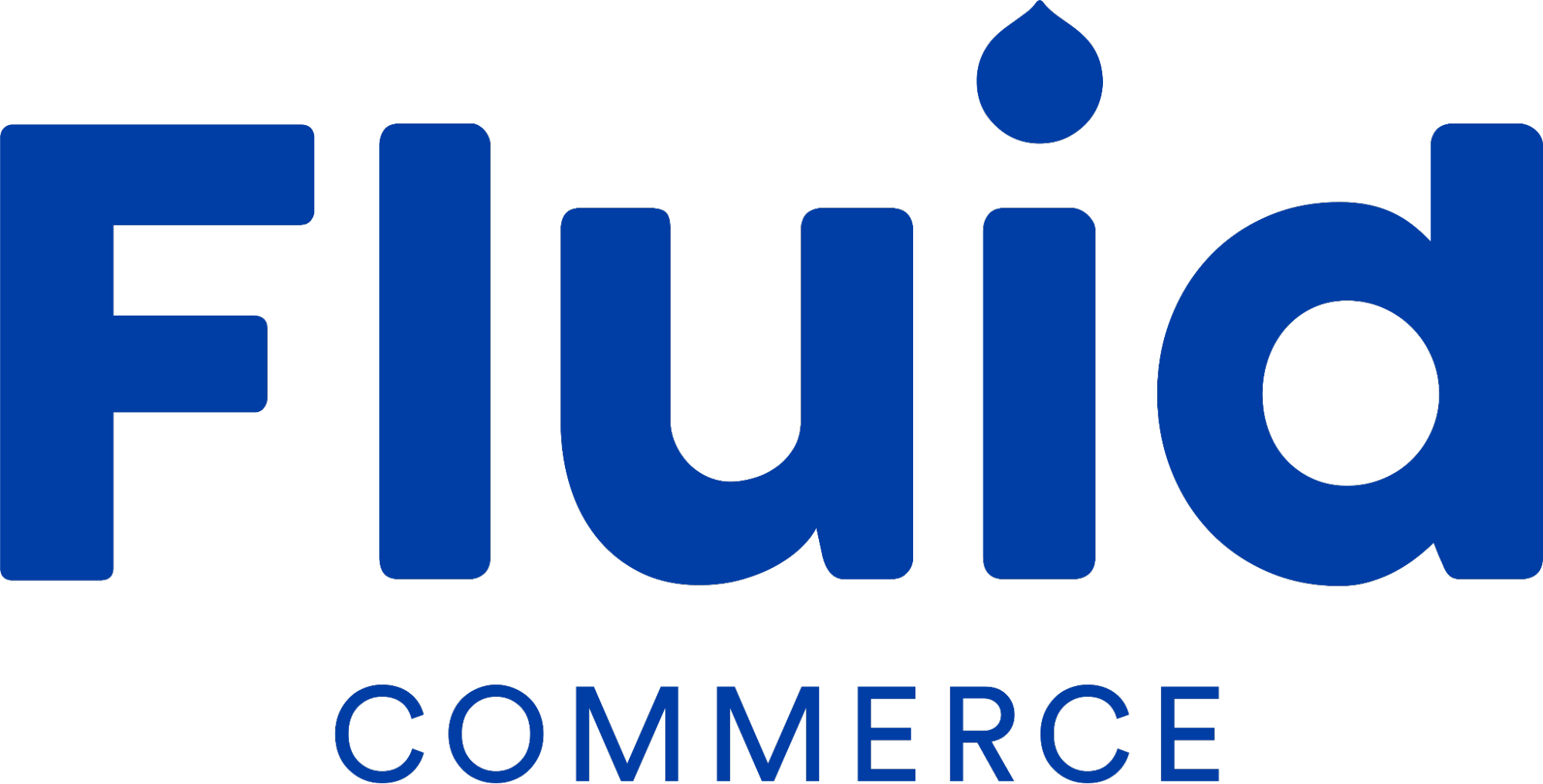 Fluid Commerce
Based in the United Kingdom, Fluid Commerce places a strong emphasis on ecommerce growth and is recognised as an Adobe Silver Partner. Their offerings primarily focus on Adobe Commerce (Magento 2), paid search, paid social, and marketing for Amazon.
Their work is multi-award-winning, demonstrating their proficiency in their field. They also exhibit a strong track record of working with a variety of clients, from small businesses to larger corporations, and they have a particular interest in the home and garden sector. In fact, they have published an annual report on the home and garden top 50 ecommerce, which analyses the industry and identifies key trends.
Other than this, Fluid Commerce's approach is centred around providing high-quality service and helping their clients become market leaders in their respective fields. Moreover, their work is characterised by a strong understanding of the ecommerce landscape and a commitment to staying abreast of industry trends and developments.
Headquarters:

Manchester, UK

Founded:

2008

Email Address:

N/A

Website:

https://www.fluidcommerce.co.uk/

Phone Number:

 +44 161 762 4920

Address:

Jactin house, 24 Hood St, Ancoats, Manchester M4 6WX, United Kingdom

Specialisation:

 eCommerce, Magento Websites, PPC Campaigns, Amazon Marketing, UX/UI, and Consultancy services

Clients:

Cablecraft, Best4flooring, Twistfix

Croud
Croud is a global entity that offers a full suite of online marketing services. The company has redefined the model of a digital agency, providing access to top-tier talent who are part of your team for the long term. This set-up is bolstered by an on-demand worldwide network of internet specialists.
The company's primary aim is to truly comprehend your business and scale inventive solutions that have a significant impact on performance and progress. They have a track record of partnering with leading global brands to deliver growth through reinvention.
In addition to this, their work ranges from a 10-market PPC trial to delivering marketing solutions across eight brands and over 120 markets. Additionally, this agency has played a crucial role in increasing awareness among younger demographics beyond conventional timeframes, employing video and display strategies to introduce and bolster awareness in emerging markets.
Headquarters:

London, UK

Founded:

2011

Email Address: [email protected]
Website:

https://croud.com/en-gb/

Phone Number:

 02 080 177 723

Address:

The Bard Building, 20 Curtain Road, London, LONDON EC2A 3NG, GB

Specialisation:

 PPC, Digital Marketing, SEO, Display, Paid Social, Social Advertising, Content, Analytics, and Facebook Ads

Clients:

IWG, BritBox, Frontier, Whyte & Mackay
Final Thoughts
In conclusion, the landscape of automotive SEO agencies is vast and diverse, offering a multitude of services tailored to the unique needs of the vehicle industry. These agencies, with their specialised knowledge and expertise, play a crucial role in enhancing the web-based discoverability of automotive businesses, driving traffic, and, ultimately, boosting sales. They employ a variety of strategies, including keyword research, on-page and off-page optimisation, and content marketing, to name a few.
However, it's important to remember that the 'best' agency is subjective and depends largely on the specific requirements and objectives of the individual business. Factors such as budget, the scope of services, and the agency's track record should be considered when making a decision.