Atlanta is a thriving hub for businesses seeking to enhance their online presence through exceptional digital marketing strategies. With numerous top-tier PPC companies offering bespoke services, it can be challenging to identify the perfect fit for your unique needs. We've curated a list of the 15 best PPC agencies in Atlanta, all dedicated to helping you boost your online growth and achieve outstanding results.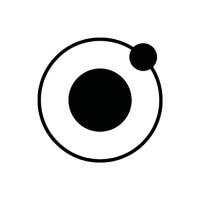 NUOPTIMA




NUOPTIMA – yes, that's us! You've found this page because we're so good at marketing we're able to promote ourselves (that's the sort of people you want in your business).
A bit about us
We're an honest growth agency, and our goal is to drive profit for your business. 
We don't work with everyone. In fact, we actively refuse 50% of all businesses that try to work with us. That's purely based on if we think we can make your campaign a success. We only grow as an agency if we can get you results and you refer us to your friends and family. 
Before you choose a PPC agency, reach out to our team. We'll objectively tell you what we think, and if it's good, we'll propose a fair price alongside a set of growth expectations and KPIs.
Once you start to work with us, you'll be in regular contact with our team. You'll be provided with extensive data tracking and will see us on regular calls.
Our PPC capabilities
We can service budgets from £100+ ad spend per day.

Management costs start from $1,000 per month, depending on ad spend, platform, and requirements.

Work on all ad platforms: Google, Facebook, Tiktok, Snapchat, and Reddit.

We've worked with local service providers all the way to public companies.

We've worked across B2C and B2B, having driven brands to 7 figures in sales, and exceeded B2B SQL quotas.
Next steps
Firstly, you should visit our PPC services page

here.

Then, you should read through some case studies

here

.

And when you're ready, send us a message or book a call

here

.
Headquarters: New York, USA
Founded: 2020
Specialization:Amazon Management, SEO, PPC

Bearpaw Partners
Bearpaw Partners is a leading PPC company based in Atlanta, Georgia, that helps clients to develop fully optimized paid media strategies that effectively reach their target audience at the right time. With a team of experienced advertising professionals, Bearpaw Partners specializes in creating and implementing robust search ad campaigns that position their clients' brands above their competitors and drive website traffic. The company has an impressive track record of increasing conversions by an average of 52% across all verticals and achieving a 9.2% average conversion rate across all campaigns. Additionally, Bearpaw Partners has placed paid media on 14 platforms and verticals, giving clients the opportunity to reach their target audience across multiple channels.
Headquarters: Atlanta, Georgia
Founded: 2003
Specialization: PPC advertising, search ad campaigns, paid media strategy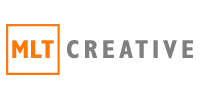 MLT Creative
MLT Creative is a B2B marketing agency based in Tucker, Georgia. Founded in 1984 by Billy Mitchell and Glenn Taylor, the company has earned recognition as the Idea Launch Pad™ for B2B marketers, having been voted a national Top 125 Agency by BtoB Magazine for five consecutive years. With a team of skilled professionals, MLT Creative is dedicated to applying contemporary best practices to the craft of B2B marketing. While they have experience in traditional disciplines like strategic planning, brand development, and advertising, the company has heavily invested in becoming leaders in inbound marketing. Their focus is on content marketing and leveraging inbound tools to help clients establish thought leadership, generate leads, and build lasting customer relationships. MLT Creative offers a refined inbound approach that includes content strategy, search optimization, website development, social media strategy, lead nurturing, alignment with automation systems, and more.
Headquarters: Tucker, Georgia
Founded: 1984
Specialization: B2B marketing, inbound marketing, content strategy, search optimization, website development, social media strategy, lead nurturing, and automation systems.

Junction Creative
Junction Creative Solutions is a strategic marketing agency based in Atlanta, Georgia, that delivers high-impact solutions for SMBs and Fortune 1000 companies. The company has a hybrid approach that combines the intellectual capital of a business consulting firm with the creative execution of an advertising agency. With over 350 brands served, Junction has expertise in establishing brands, engaging audiences, and driving revenue for its clients. Their talented and diverse team brings unique perspectives and exceptional skills to the table, constantly challenging themselves to learn and grow as professionals and individuals. Junction has won multiple awards for its ideas and integrated campaigns and has been recognized by its clients for its adaptability, customer service, and quality of work. The company is passionate about what they do, and its commitment to delivering strategic and results-driven marketing solutions is evident in its success.
Headquarters: Atlanta, Georgia
Founded: 2014
Specialization: Strategic marketing solutions

M16 Marketing
M16 Marketing is a strategic and results-driven marketing agency that helps clients develop and execute winning strategies supported by a variety of tactics. Their services include responsive web design, UX, content development, SEO, PPC, and more. The company is trusted and experienced, maintaining an A+ rating with the Better Business Bureau, and is an accredited Google Partner. They combine art and science to create and promote value, consistently delivering best-in-class strategic, technical, creative, and business acumen. M16's proven process increases growth by more than 250%. The company builds relationships with its clients and their customers, challenging old ideas to deliver new ones. Their mission is to help clients succeed by accelerating growth through optimizing the customer journey.
Headquarters: Atlanta, Georgia
Founded: 2016
Specialization: Strategic and results-driven marketing agency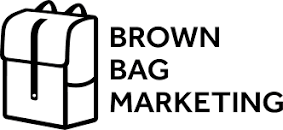 Brown Bag Marketing
Brown Bag Marketing is a premier digital marketing agency based in Atlanta, Georgia that provides innovative, results-driven solutions to its clients. The agency's team is passionate about helping clients achieve their business goals and is committed to creating and implementing customized marketing strategies that drive measurable results. Brown Bag Marketing collaborates with clients to extend their capabilities and provide creative solutions that meet their specific needs. The agency specializes in creating compelling, memorable campaigns with impactful results that help clients achieve brand vitality, thought leadership, and increased sales. With a focus on collaboration and customer satisfaction, Brown Bag Marketing is an excellent choice for businesses looking to expand their marketing efforts.
Headquarters Location: Atlanta, Georgia
Founded: 2002
Specialization: Digital Marketing, PPC, SEO, Content Marketing, Social Media Marketing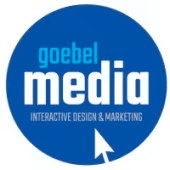 Goebel Media
Goebel Media is a top PPC company in Atlanta, Georgia, that prides itself on its core values, including teamwork, commitment to clients' success, high standards, constant learning, and focus on the outcome. The company's team of experts collaborates to create innovative, forward-thinking solutions for clients' needs, delivering superior products, services, support, and communication to exceed their expectations. Goebel Media takes a long view, focusing on outcomes and making decisions that will best serve their clients. Their commitment to constantly pursuing knowledge and staying on the cutting edge of the industry makes them a trusted partner for businesses looking to improve their digital marketing strategy. Their website is a valuable resource for businesses looking to learn more about the digital marketing services they offer.
Headquarters: Atlanta, Georgia
Founded: 2010
Specialization: PPC, SEO, social media, content marketing, and web design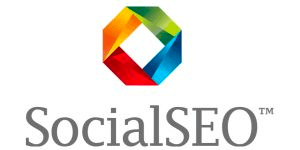 SocialSEO
SocialSEO is a nationally recognized digital marketing company that was founded in 1996 by CEO Greg Walthour. Headquartered in Colorado Springs, Colorado, with a team of nearly 100 full-time employees, SocialSEO has achieved tremendous growth in the past five years. The company has invested heavily in a business model that prioritizes employee and customer retention and happiness, which has led to its impressive success. SocialSEO specializes in a variety of digital marketing services, including search engine optimization (SEO), pay-per-click (PPC) advertising, social media marketing, website design and development, and more. The company's mission is to help businesses grow their online presence and achieve their marketing goals. SocialSEO is committed to staying on the cutting edge of the industry and providing its clients with innovative and forward-thinking solutions.
Headquarters: Atlanta, Georgia
Founded: 1996
Specialization: Digital marketing services, including SEO, PPC advertising, social media marketing, website design, and development

Joseph Studios
Joseph Studios is a leading marketing intelligence agency headquartered in Atlanta, Georgia. With a background in the intelligence community, the agency has a unique approach to marketing that gives clients a better understanding of their target audience. The team at Joseph Studios emphasizes relationship building and places a strong emphasis on connecting companies with their customers in ways that foster genuine engagement and strengthen brand loyalty. The agency's services go beyond traditional marketing, and include a range of specialties such as search engine optimization, pay-per-click advertising, social media management, and more. At Joseph Studios, clients can expect to work with a team of professionals dedicated to providing personalized, data-driven solutions that achieve real results.
Headquarters: Atlanta, Georgia
Founded: 2017
Specializations: Marketing intelligence, search engine optimization, pay-per-click advertising, social media management, relationship building
Mighty
Mighty is a strategic consulting and brand-building agency based in Atlanta, Georgia. With roots in design, Mighty offers a four-step framework to help businesses achieve success in sales and marketing by creating a bulletproof brand strategy, high-converting messaging for sales and marketing, and brand experiences that ignite consumers' passion to purchase. The agency specializes in attracting ideal customers, increasing conversion and close rates, and scaling profits. Mighty's branding strategy is built upon a thorough understanding of a business's 'why' and its position in the marketplace, followed by a plan to find a blue ocean opportunity. Mighty also focuses on brand expression, experience, and promotion. The company has helped other businesses achieve incredible results, such as 2,000% ROI within 60 days from crowdfunding, 468% ROI through a new mobile app in 10 months, and 10x ROAS from a Google search campaign in the first month.
Headquarters: Atlanta, Georgia
Founded: 2015
Specialization: Strategic consulting and brand-building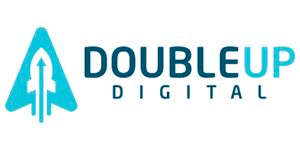 Double Up Digital
Double Up Digital is a full-service digital marketing agency located in Atlanta, Georgia. Their expertise lies in providing comprehensive PPC management services that can help businesses to promote their brands and services effectively. They use large search engines and media platforms to provide the best results for their clients. The agency begins their campaigns by learning the intricacies of their client's business, competitors, and market trends. They then use high-performance strategies to generate smart revenue for their client's businesses. From identifying high-converting campaign opportunities to providing real-time reporting, they ensure their clients are never left in the dark. Double Up Digital's focus on efficiency and optimization has helped numerous businesses achieve their goals through their PPC campaigns.
Headquarters: Atlanta, Georgia
Founded: 2012
Specialization: PPC management services

Sociallyin
Sociallyin is a results-driven social media marketing agency that partners with global brands to deliver impactful social media content that reaches a wide audience. With over 11 years of experience and 200+ clients, Sociallyin has expanded its operations to four offices located throughout the United States. The agency is dedicated to providing efficient and effective social media marketing solutions to help its clients achieve their business goals. Sociallyin's success stems from its ability to connect with people online and in person, allowing the agency to grow and create new opportunities for its clients. The team at Sociallyin is passionate about learning their clients' stories and finding innovative ways to share them with their target audience.
Headquarters: Atlanta, Georgia
Founded: 2009
Specialization: Social media marketing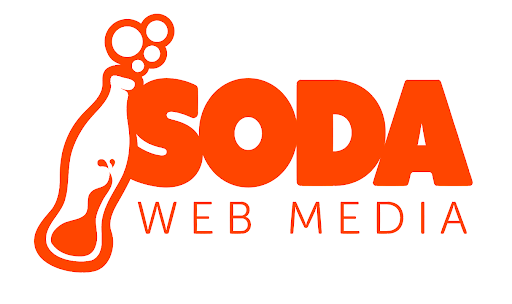 Soda Web Media LLC.
Soda Web Media LLC is a highly reputable Shopify agency that specializes in solving eCommerce problems for businesses. Based in Atlanta, Georgia, the company offers a wide range of services, including web development, design, SEO, CRO, website migrations, and online advertising. With its team of experts, Soda Web has helped businesses achieve great success in their online endeavors. They have a deep understanding of the Shopify platform, and their tailored solutions have proven to be effective for businesses looking to grow their online presence. The company is committed to delivering high-quality services and creating lasting relationships with clients.
Headquarters: Atlanta, Georgia
Founded: 2017
Specialization: Shopify agency, web development, design, SEO, CRO, website migrations, online advertising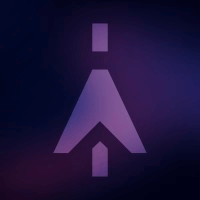 Trajectory Web Design
Trajectory Web Design is a boutique digital agency based in Atlanta that specializes in web design, development, and digital marketing. They have a dedicated team of experts that work with clients to deliver customized solutions tailored to their unique business needs. Their goal is to create engaging and user-friendly websites that drive traffic and conversions for their clients. They understand the importance of staying ahead of the curve in a constantly evolving digital landscape and use the latest technologies and design trends to create impactful and effective websites.
Headquarters: Atlanta, Georgia
Founded: 1996
Specialization: Web design, development, and digital marketing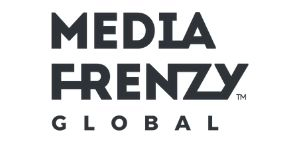 Media Frenzy Global
Media Frenzy Global is a marketing and public relations agency that has been creating media frenzies since its inception in 2006. Established in London, the company expanded to the US and set up its roots in Atlanta in 2013. Their name is derived from their ability to strategically implement marketing and PR campaigns to create a frenzy among media, analysts, influencers, internal stakeholders, and customers. The agency has won awards for its exceptional work, including creating a media frenzy for Vingo, the world's first voice recognition app (before Siri) across five European markets. With their expertise and experience, Media Frenzy Global helps businesses drive engagement, increase customer acquisition and boost sales.
Headquarters location: Atlanta, Georgia
Year founded: 2006
Specialization: Marketing and public relations
Conclusion:
Atlanta is a flourishing center for businesses looking to elevate their online presence through tailored digital marketing strategies. By choosing the right PPC company from our list of 15 exceptional agencies, you can ensure your business thrives in the competitive online landscape. Embrace the expertise of these Atlanta-based companies and watch your digital advertising efforts soar to new heights.