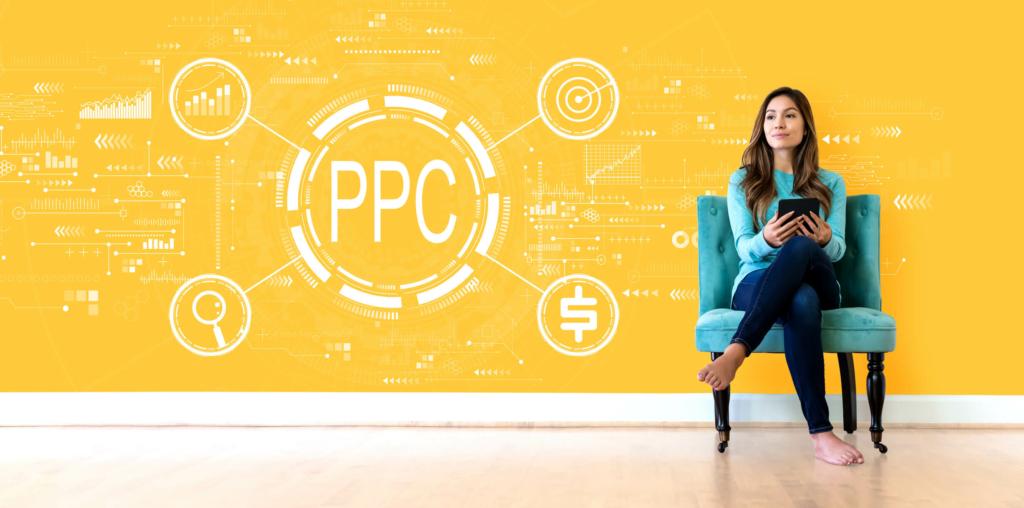 Introduction: The vibrant state of California is not only a hub for innovation and cutting-edge technology but also a thriving ecosystem for businesses and digital marketing agencies. As the online marketplace becomes increasingly competitive, businesses must harness the power of strategic, targeted PPC campaigns to elevate brand visibility and attract potential customers. This comprehensive guide presents the 15 most remarkable PPC companies in California that consistently deliver outstanding results for their clients, ensuring your brand achieves exceptional digital marketing success in the ever-evolving landscape.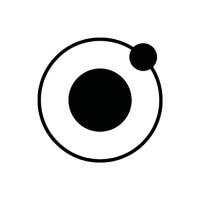 NUOPTIMA
NUOPTIMA – yes, that's us! You've found this page because we're so good at marketing we're able to promote ourselves (that's the sort of people you want in your business).
A bit about us
We're an honest growth agency, and our goal is to drive profit for your business. 
We don't work with everyone. In fact, we actively refuse 50% of all businesses that try to work with us. That's purely based on if we think we can make your campaign a success. We only grow as an agency if we can get you results and you refer us to your friends and family. 
Before you choose a PPC agency, reach out to our team. We'll objectively tell you what we think, and if it's good, we'll propose a fair price alongside a set of growth expectations and KPIs.
Once you start to work with us, you'll be in regular contact with our team. You'll be provided with extensive data tracking and will see us on regular calls.
Our PPC capabilities
We can service budgets from £100+ ad spend per day.

Management costs start from $1,000 per month, depending on ad spend, platform, and requirements.

Work on all ad platforms: Google, Facebook, Tiktok, Snapchat, and Reddit.

We've worked with local service providers all the way to public companies.

We've worked across B2C and B2B, having driven brands to 7 figures in sales, and exceeded B2B SQL quotas.
Next steps
Firstly, you should visit our PPC services page

here.

Then, you should read through some case studies

here

.

And when you're ready, send us a message or book a call

here

.
Headquarters: New York, NY
Founded: 2020
Specialization: PPC, SEO, Content Marketing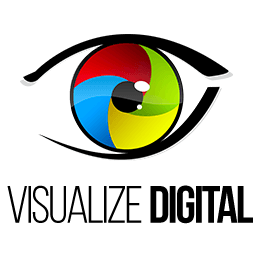 Visualize Digital
Visualize Digital is a web solutions company located in Lodi, California. The company provides a range of services to help businesses establish a strong online presence, including search engine optimization (SEO) and search engine marketing (SEM) services. With the majority of Americans now online, Visualize Digital's services have become more important than ever in ensuring that your website shows up on all major search engines and provides a greater return on investment than other marketing channels. Visualize Digital also utilizes artificial intelligence to improve outcomes for its clients. Their team of talented designers, programmers, and digital marketers strive to provide the most effective and practical solutions to get your business firmly established on the internet.
Headquarters: Lodi, California
Year founded: 2014
Specialization: Web solutions, SEO, SEM, artificial intelligence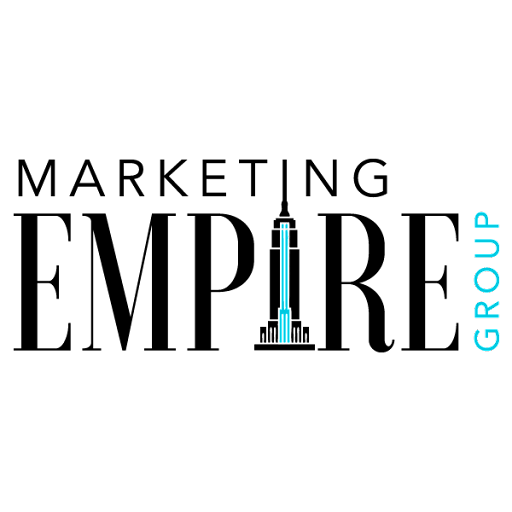 Marketing Empire Group
Marketing Empire Group is a California-based digital marketing agency that specializes in building marketing strategies for small and medium-sized businesses. They have a team of experts in data, analytics, and algorithms, which helps them to create digital marketing strategies that align with the algorithms of search engines and social media platforms. The agency offers a wide range of services, including web design, social media management, email marketing, lead generation, SEO, and PPC advertising. They are experienced in running targeted ads on various social media and search platforms, such as Facebook, Instagram, Google, and YouTube, and can help businesses increase website traffic and drive conversions. With customized strategies and monthly reports, Marketing Empire Group aims to help businesses succeed in their competitive markets.
Headquarters: California, USA
Founded: 2019
Specialization: Digital marketing, PPC advertising, SEO, social media management, web design

Two Trees PPC
Two Trees PPC is a leading Paid Ads Management solutions provider that can help your business achieve its goals by attracting more customers and boosting its online presence. Their certified experts use the latest data-driven techniques to create and manage successful campaigns across multiple platforms. Two Trees PPC specializes in Google Ads, TikTok Ads, Amazon Ads, and Meta Ads, leveraging data-driven strategies to improve visibility, drive sales, and increase ROI. Whether you want to increase website traffic, generate leads, or drive sales, their team can deliver high-performing, cost-effective campaigns. With their years of experience and expertise, Two Trees PPC is dedicated to providing their clients with top-notch solutions that help them achieve their business objectives.
Headquarters: San Francisco, California
Founded: 2017
Specialization: Paid Ads Management solutions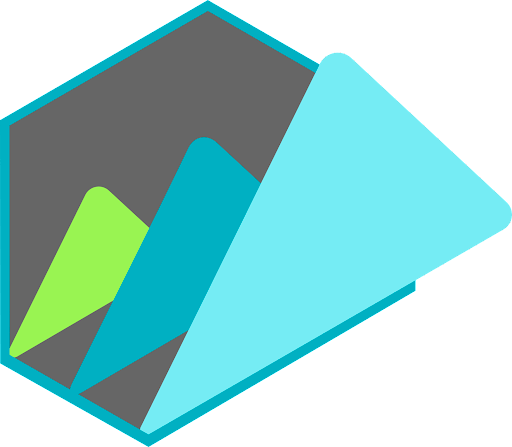 Digital Results
Digital Results is a California-based company that specializes in digital display advertising. With over 25 years of combined experience in digital display advertising, they help businesses connect with their target audiences in the moments that matter. Their certified experts use the latest data-driven techniques to create and manage successful campaigns across multiple platforms, ensuring that clients get the best results for their budget. Digital Results offers a range of different display ad types to achieve business goals and reach target audiences, including banner ads, native ads, personalized ads, retargeting, interactive content, expanding ads, infographics, and interstitial ads. Their goal is to craft campaigns that fit clients' business goals and bring high-quality traffic and conversions to their websites.
Headquarters: California, USA
Founded: 1992
Specialization: Digital display advertising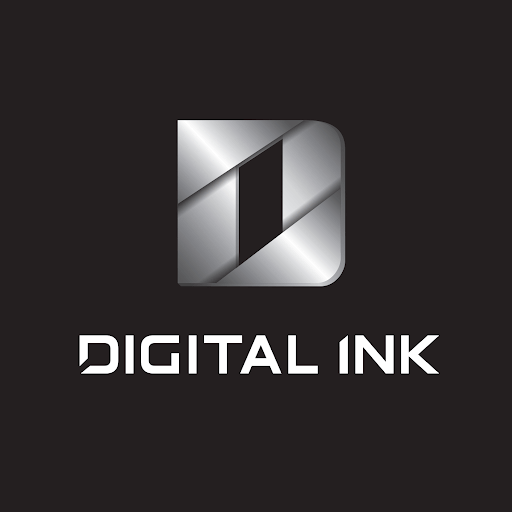 Digital Ink
Digital Ink is a California-based creative agency that helps businesses tell meaningful and effective stories through its expertise in search engine marketing (SEM). With the constant change in website ranking algorithms and increasing competition among businesses, it is essential to have a strong online presence to attract potential customers. Digital Ink provides a range of SEM services, including social media marketing, influencer marketing, content marketing, geofencing, search engine optimization (SEO), pay-per-click (PPC), cost per impression (CPM), and cost per lead (CPL). The company was founded based on the success of its digital publication, BOSS, which has 2.5 million monthly impressions and 376,840 subscribers. With its creative team's expertise, Digital Ink helps businesses be found by their target audience and evolve to meet their customers' needs.
Headquarters location: California
Year founded: 2014
Specialization: Search engine marketing (SEM)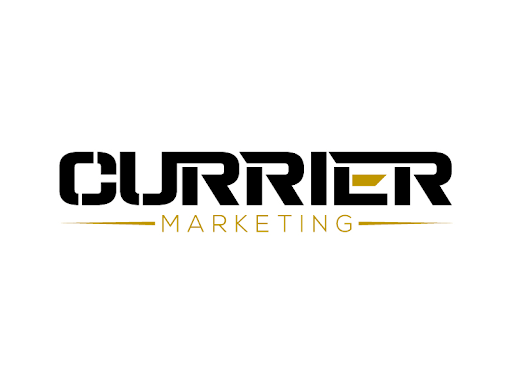 Currier Marketing
Currier Marketing is a leading digital marketing agency specializing in custom web designs, content marketing, social media leverage, paid ad programs, and search engine optimization to provide comprehensive solutions for businesses looking to attract more customers and revenue. The agency partners with expert service providers to help them elevate their presence and authority in their marketplace, building efficient customer acquisition and referral machines that enable clients to grow their businesses. With a focus on delivering results that drive growth and success, Currier Marketing has served a variety of industries, including but not limited to, restaurants, dentists, home contractors, personal injury lawyers, gyms, and non-profits. The company's mission is to help clients dominate their market by providing cost-effective and simplified approaches to customer growth. Founded in 2010, Currier Marketing has been standing as advocate for business success and growth, partnering with clients and offering done-for-you marketing services.
Headquarters: Santa Rosa, California,
Year founded: 2014
Specialization: Custom web designs, content marketing, social media leverage, paid ad programs, and search engine optimization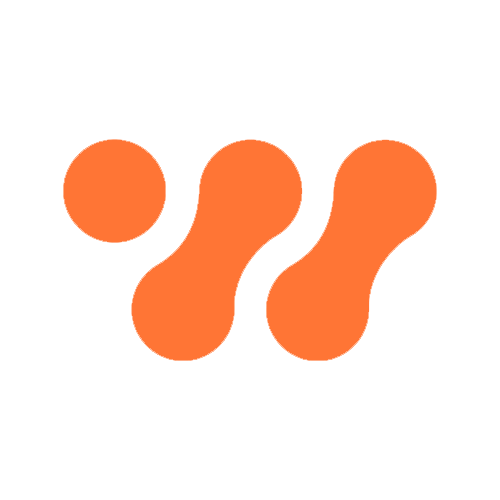 Webserv
Webserv is a top-tier digital marketing agency that specializes in providing expert solutions to businesses in the healthcare industry. The company was founded by Preston Powell and Kyle McHenry, who shared a passion for startups and digital marketing. From its humble beginnings with just two employees, Webserv has grown to become a leading provider of brand development, paid media, earned and owned media, and a complete go-to-market strategy. Their state-of-the-art office in Irvine, CA, is home to over 30 digital marketing professionals who use best-in-class research and strategy to deliver real, sustainable growth and revenue for their clients. 
Headquarters: Irvine, California
Founded: 2017
Specialization: Digital marketing for the healthcare industry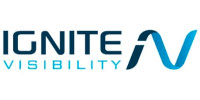 Ignite Visibility
Ignite Visibility is a leading digital marketing agency based in San Diego, CA, founded in 2013 with a mission to provide top-notch digital marketing solutions and a high-touch customer experience. The agency prides itself on its dedication to relationships, responsiveness, and results and has received numerous awards for its outstanding work in the industry. Ignite Visibility specializes in multichannel digital strategy, including SEO, paid media, social media, creative, email, PR, Amazon, and CRO. The company has a proprietary multichannel performance-based forecasting system and software that helps businesses achieve their goals effectively. With over 30 years of combined industry experience, co-owners John and Krish created Ignite Visibility with the goal of providing clients with the most value, investing time and resources in their success, and attracting the best experts in the industry. Today, Ignite Visibility has over 110 full-time employees, 100+ contractors, and 160+ clients and manages approximately $100 million in advertising dollars each year.
Headquarters: San Diego, CA
Founded: 2013
Specialization: multichannel digital strategy, SEO, paid media, social media, creative, email, PR, Amazon, CRO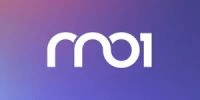 RNO1
RNO1 is a full-service digital marketing agency headquartered in San Francisco, California. Established in 2008, the agency has gained a reputation as one of the best PPC companies in California. RNO1 helps businesses navigate the complexities of the digital landscape by offering a range of services, including brand strategy, digital marketing, website design and development, social media, and e-commerce. The agency's team of experts works closely with clients to understand their unique needs and goals, develop a custom strategy, and execute it with precision to deliver measurable results. RNO1 prides itself on being an embracer of change and driving transformation for the brands it works with, helping them connect with its audience, captivate customers' hearts and minds, and achieve cross-channel conversions.
Headquarters: San Francisco, California
Founded: 2009
Specialization: Digital experience agency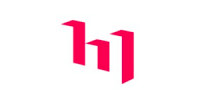 Emplicit
Emplicit is an Ecommerce Maximization Partner that offers comprehensive solutions to manage every aspect of their client's sales journey on Amazon. Based in California, Emplicit is dedicated to co-dependently supporting its clients' needs along the way, understanding that every business has its unique Amazon journey. Emplicit's diverse team is spread across the US and the world and comes with deep experience in all facets of ecommerce, including logistics, customer service, product, and marketing. The company doesn't specialize in any particular vertical or market but instead specializes in effective ecommerce. Emplicit creates an inclusive work environment where team members are supported personally, financially, and professionally and only consider their mission accomplished when their clients achieve success.
Headquarters: California, USA
Founded: 2009
Specialization: Ecommerce maximization for Amazon sellers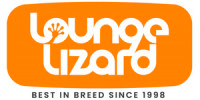 Lounge Lizard
Lounge Lizard is a leading digital agency specializing in Pay-Per-Click (PPC) ad strategy and management. With over two decades of experience in the industry, the company has been providing customized PPC campaigns and targeting strategies to help businesses increase their website traffic, conversions, and revenue. Lounge Lizard offers a comprehensive PPC process that includes keyword analysis, competitor analysis, bid strategy, re-marketing setup, creative design and copywriting, placement strategy, conversion tracking, and daily improvements. In addition, they offer other PPC services such as PPC landing pages, e-commerce PPC management, and competitor geofencing advertising. Lounge Lizard is an award-winning digital agency with offices located in NYC, Long Island, Washington DC, Nashville, Miami, and Charleston, and it has established a reputation for producing best-in-class websites and digital marketing campaigns.
Headquarters: New York City, USA
Year founded: 1998
Specialization: Pay-Per-Click Ad Strategy and Management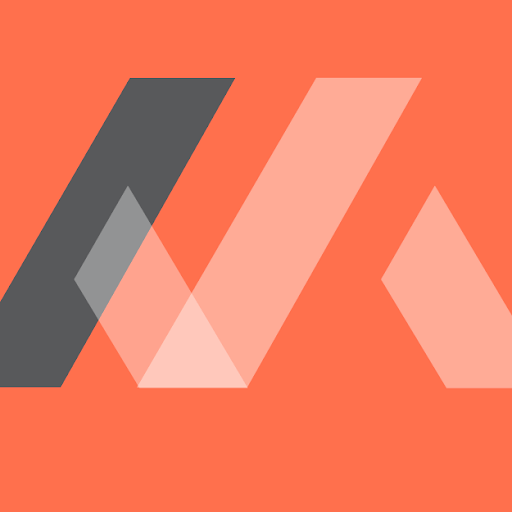 Adalystic Marketing
Adalystic Marketing is a top-rated PPC company in California that offers a range of services to help businesses optimize their online presence. Their PPC audit services allow clients to evaluate the effectiveness of their advertising campaigns and make informed decisions to improve their ROI. Adalystic Marketing's comprehensive PPC account audit evaluates campaigns at every level, from account structure to bid strategy. Their PPC management services help clients earn more website traffic, reach new customers, and increase their return on ad spend. As a trusted PPC management agency, Adalystic Marketing creates custom-made advertising strategies that get the most out of clients' ad spend. With a focus on delivering results, Adalystic Marketing is dedicated to helping businesses succeed in the competitive online marketplace.
Headquarters: Los Angeles, California
Year Founded: 2015
Specialization: Pay-per-click (PPC) advertising and management
eWise
eWise Seo Digital Marketing Solutions is a full-service digital marketing agency that specializes in assisting clients in the San Francisco Bay Area with keyword research, placement, and other strategies. Their mission is to help their clients design and implement successful strategies that drive results based on regional penetration, demographics, and demand of target markets. They also understand the importance of websites and social media for branding purposes. eWise Seo's goal is to build a long-term relationship with their clients by providing solutions that deliver sound business decision-making and precise coordination of integrative solutions. With a focus on delivering quality results and building strong client relationships, eWise Seo is one of the top PPC companies in California.
Headquarters: San Francisco Bay Area, CA
Year founded: 2010
Specialization: Digital marketing solutions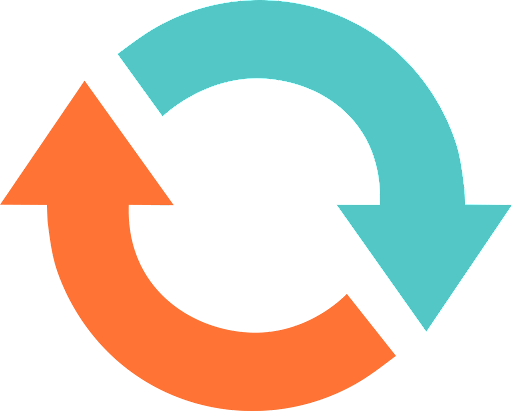 SEMbyotic
SEMbyotic is a digital marketing agency based in San Jose, California, that specializes in digital marketing strategy, pay-per-click (PPC) management, search engine optimization (SEO), website design, and website maintenance. Their process ensures that clients' brand stories are told effectively and their goals are met. SEMbyotic recommends a hybrid approach to digital marketing that balances the instant impact of PPC with the long-term value of organic SEO. They work with clients to determine their goals, optimize their campaigns, and improve factors such as Quality Score, keywords, ad copy, PPC bidding, and more. SEMbyotic places a strong emphasis on data analysis, which enables them to provide more predictable results for their clients. The company was founded in 2014 and is dedicated to helping clients achieve their business goals through integrative solutions.
Headquarters: San Jose, California
Year founded: 2014
Specialization: Digital marketing strategy, PPC management, SEO, website design, website maintenance
Conclusion:
These 15 top PPC agencies in California represent the very best in digital marketing innovation and excellence. With their strategic approaches, cutting-edge technology, and deep expertise, they have proven time and again that they can transform any business's online visibility and generate high-quality leads. Whether you're a startup or an established enterprise, working with these PPC experts will help you stay ahead of the competition and achieve the digital marketing success you deserve. So, take your pick and start your journey to success today.