Houston, a bustling metropolis known for its diverse industries and strong business environment, is also a thriving hub for digital marketing excellence. When it comes to PPC, Houston boasts a plethora of agencies ready to help you achieve your online goals. In this article, we've rounded up the 15 best PPC companies in Houston, each offering a unique blend of skills and expertise to create impactful advertising campaigns tailored to your business's specific needs. Allow these esteemed agencies to guide your company through the complexities of digital advertising, ensuring your message reaches the right audience and delivers maximum ROI.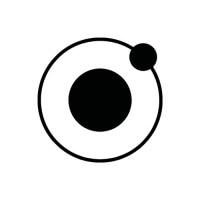 NUOPTIMA




NUOPTIMA – yes, that's us! You've found this page because we're so good at digital marketing we're able to promote ourselves.
A bit about us
We're an honest growth agency, and our goal is to drive qualified traffic and profit for your business. 
We don't work with everyone. In fact, we actively refuse 50% of all businesses that try to work with us. That's purely based on if we think we can make your campaign a success. We only grow as an agency if we can get you results and you refer us to your friends and family. 
Before you choose a marketing agency, reach out to our team. We'll objectively tell you what we think, and if it's good, we'll propose a fair price alongside a set of growth expectations and KPIs. 
Once you start to work with us, you'll be in regular contact with our team. You'll be provided with extensive data tracking and will see us on regular calls.
Our SEO capabilities
We've worked on over 200+ projects.

We employ a team of over 40 marketing specialists.

We're a full-stack agency, meaning we work on SEO, PPC, CRO, Ads, Social Media Content, Brand Building, and more.

Costs start from $1,000 per month, depending on your requirements.

We've worked with local service providers all the way to public companies.

We've worked across B2C and B2B, having driven brands to 7 figures in sales, and exceeded B2B SQL quotas.
Next steps
Firstly, you should visit our specific services pages in the header menu.

Then, you should read through some case studies

here

.

And when you're ready, send us a message or book a call

here

.
Headquarters: New York, USA
Founded: 2020
Specialization:Amazon Management, SEO, PPC, Amazon PPC services

Blue Bandit Digital
Blue Bandit Digital is a Houston-based PPC company that offers innovative solutions to help small businesses grow. They believe in creating compelling ad campaigns that can help businesses reach their objectives while maximizing their return on ad spend. Their team uses in-depth data analysis to create winning campaign strategies and outperform the competition. Blue Bandit Digital provides quality reporting and analysis to help their clients stay up to date on how their campaigns are performing. Their vision is to empower small businesses through unparalleled client service and creative thinking. They also offer brand-focused strategies and content creation services to add value and help businesses scale. With Blue Bandit Digital, businesses can expect to receive personalized and effective solutions that help them achieve their goals.
Location: Houston, Texas
Year founded: 2019
Specialization: PPC advertising and brand-focused strategies

Inbound SEO & Google Ads Agency
Inbound SEO & Google Ads Agency is a Google Certified Partner with over a decade of experience in SEO and PPC management. Their team of experts has helped businesses across various industries, including lawyers, industrial warehouses, oil and gas consultants, pressure washers, mechanics, and drug rehabs, among others, achieve measurable results through their search engine marketing services. The company specializes in Google Ads management, which includes setup and monthly ads management. Their Google Ads managers are Google-certified and have successfully launched and managed cost-effective campaigns for several businesses. Inbound SEO & Google Ads Agency was formerly known as Clicked Solutions, rebranding in 2021 to reflect the diverse range of services they offer. The company prides itself on its commitment to delivering measurable and cost-efficient results for its clients while maintaining honesty, transparency, and adherence to a strict code of ethics.
Headquarters location: Houston, Texas
Founded: 2005
Specialization: SEO and Google Ads management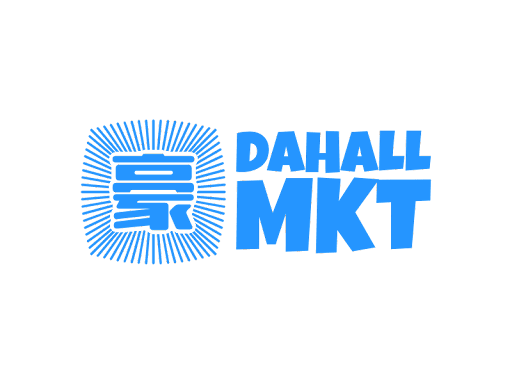 Dahall Marketing LLC
Dahall Marketing LLC is a digital marketing agency that focuses on helping businesses thrive in the constantly changing world of digital marketing. They provide tailored digital marketing strategies that drive tangible outcomes, whether it is improving website traffic, generating more leads, or enhancing online sales. The company's team is made up of knowledgeable digital marketing professionals who are passionate about what they do. They keep up-to-date with the latest trends and best practices in digital marketing to ensure they are providing their clients with the most effective strategies. They value open communication and work closely with their clients to keep them informed and engaged throughout the process. Dahall Marketing LLC prides itself on delivering exceptional customer service and building long-term relationships with its clients.
Headquarters location: Houston, Texas
Year founded: 2022
Specialization: Digital marketing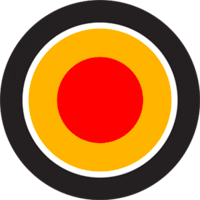 On-Target! Marketing & Advertising
On-Target! Marketing & Advertising is a digital marketing agency that has been in business for over 20 years. The company focuses on crafting content that clients' prospects want to see and manages every detail of their pay-per-click ad campaigns to help increase profits. Their team of experienced professionals leverages decades of experience in traditional marketing, branding, digital marketing, social media, public relations, video marketing, and sales-driven marketing to reach the right people at the right time with the right message. On-Target!'s approach is based on 'Neuromarketing' principles, which guide them through the decision-making brain activities that prospects experience to understand what drives their emotions and move them to act. The company is a family-owned business that genuinely cares about their clients and employees, and their core values direct how they approach everything they do.
Headquarters: Houston, Texas
Founded: 2001
Specialization: Digital marketing, pay-per-click advertising, traditional marketing, branding, social media, public relations, video marketing, and sales-driven marketing.

Cloud Street Services
Cloud Street Services is a Salesforce implementation partner that provides cloud technology solutions to transform businesses. They use a hybrid onshore/offshore approach to offer expert quality at an exceptional value. Their team of USA-based Project Managers works closely with their seasoned India-based Salesforce development team to provide optimal solutions to clients. Cloud Street Services specializes in Salesforce optimization solutions to help businesses manage and realize more benefits from their sales, marketing, and other digital transformation goals. Their approach offers the advantage of boosting Salesforce staff capabilities without having to increase staff, as their team acts in tandem with the client's team. Cloud Street Services is committed to providing effective and efficient solutions for its clients' Salesforce needs.
Headquarters location: Houston, Texas
Founded: 2011
Specialization: Salesforce implementation and optimization

BrandExtract
BrandExtract is a team of strategic thinkers and doers with a mission to align your brand with its true purpose and present it beautifully to your audiences. Their passion is to inspire people to create, transform, and grow by bringing new answers, new energy, and new opportunities. As a digital marketing agency, they electrify brands in the digital realm with their complete toolbox of technologies. BrandExtract builds digital strategies and ecosystems that align with other facets of your brand and corporate strategy, from internal communications to sales to marketing. They create websites and apps and assess your digital objectives and situation to help understand the approach that will best help your business. They have been supporting over 200 clients for more than 15 years.
Headquarters: Houston, Texas, USA
Founded: 2005
Specialization: Digital branding and strategy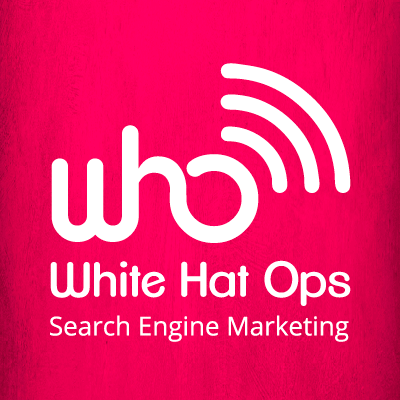 WHO Digital Strategy
WHO Digital Strategy is a PPC management company that helps businesses expand their reach, convert visitors, and grow their business. They specialize in crafting smart PPC strategies that align with marketing goals, bringing profitable sales leads to websites and apps. WHO Digital Strategy builds ads that target searcher intent and are delivered only to geographic and demographic areas that match the target audience. They offer keyword research, account structure for audience targeting, A/B testing of ads, budget management, conversion tracking, transparent reporting, and over 20+ management tools for quality score, impression share, and more. WHO Digital Strategy offers several types of ad campaigns to reach audiences along their journey to becoming paying customers, including remarketing ads, lead generation, mobile-targeted responsive ads, social media advertising, and Google Grant management for nonprofits. WHO Digital Strategy charges PPC service fees beginning at $1,000 a month, and their pricing for PPC audits is based on the account size and history.
Headquarters: Houston, Texas
Founded: 2013
Specialization: PPC management services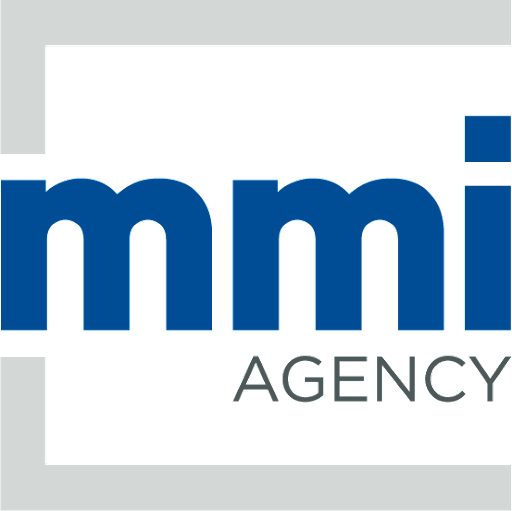 MMI Agency
At MMI Agency, they believe that creating the best-integrated communication programs starts with a strong strategic plan. Their team comprises five core elements – media, insights, influencer, creative, and a brand strategist – who work together to ensure that every aspect of their clients' campaigns is optimized. With a team of experienced and passionate professionals, MMI Agency provides customized solutions for each client, ensuring that their unique goals are met. From PPC advertising to social media campaigns and beyond, they have the expertise to help businesses grow and succeed in today's digital landscape. Based in Houston, MMI Agency was founded in 1986 and specializes in integrated marketing communications. Their website is a valuable resource for businesses looking to expand their reach and improve their online presence.
Headquarter: Houston, Texas
Founded: 1986
Specialization: Integrated Marketing Communications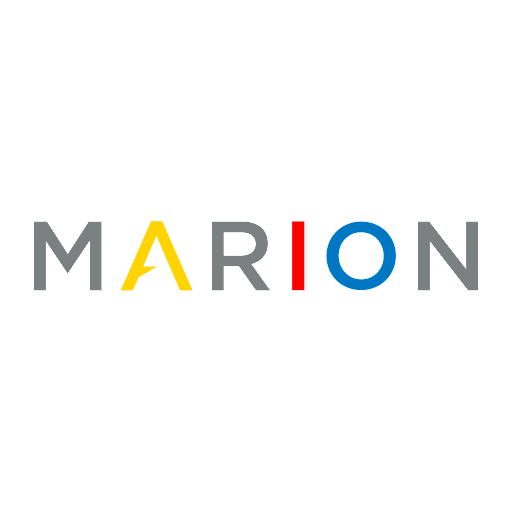 MARION Integrated Marketing
MARION Integrated Marketing is an award-winning full-service marketing and design agency headquartered in Houston, with an additional office in Austin, Texas. For over 40 years, MARION has been helping clients grow their brands through their expertise in branding and graphic design, digital marketing, and traditional marketing. The team takes a unique, holistic approach to marketing by combining strategic, creative, and technical expertise to help clients achieve their marketing goals and business growth. As an extension of their clients' teams, MARION works closely with them to understand their organization's heartbeat and offer a personalized experience. Their pay per click marketing services are designed to generate immediate lead generation for clients who need short-term results.
Headquarters: Houston, Texas
Founded: 1981
Specialization: Full-service marketing and design agency with expertise in branding and graphic design, digital marketing, and traditional marketing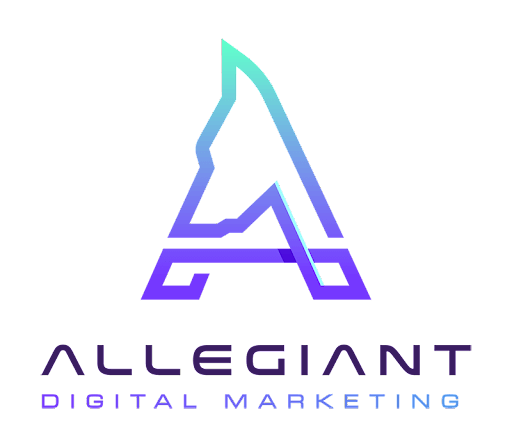 Allegiant Digital Marketing
Allegiant Digital Marketing is an expert digital marketing agency based in Austin, Texas that specializes in generating leads and producing high ROI for its clients. The agency offers a comprehensive suite of digital marketing services, tracking technologies, data intelligence, and optimization specializations to give businesses a competitive edge. With a team of experienced and knowledgeable digital marketing experts, Allegiant Digital has successfully executed thousands of digital marketing campaigns. The agency puts its clients first and tailors its services to meet their specific needs. Allegiant Digital Marketing's PPC services are designed to help businesses maximize the potential of Google Ads and Microsoft Advertising. If you're looking for a trustworthy partner to help grow your business and increase ROI, Allegiant Digital is the agency for you.
Headquarters: Austin, Texas
Founded: 2022
Specialization: Digital marketing services, including PPC management, SEO, social media marketing, and web design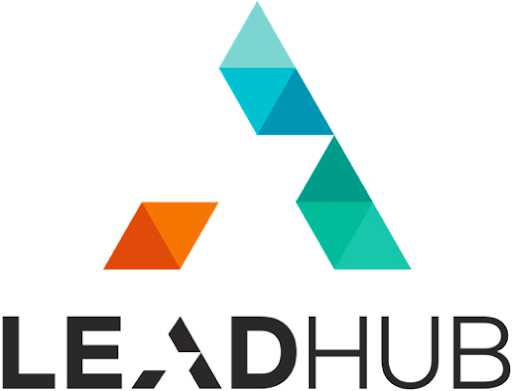 Leadhub
Leadhub is an agency that values respect, loyalty, and steadfastness when it comes to delivering their clients' needs. As a result, they are always on the lookout for faster and smarter marketing processes that complement operations, so that every potential opportunity is taken advantage of. Their campaigns are based on a targeted customer profile, focusing on industry and geographic information that will reach an accurate customer profile. They utilize hyper-specific keywords and audience research to ensure that their pay-per-click campaigns do not waste any money by putting ads in front of people who do not need the services. Leadhub's team is efficient and manages budgets diligently to maintain a low cost per lead. Specializing in paid search for the home services industry, they continually analyze and optimize campaigns to ensure they generate leads that convert.
Headquarters: San Antonio, Texas
Founded: 2009
Specialization: Digital Marketing, Pay-Per-Click, SEO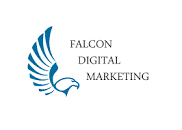 Falcon
Falcon Digital is a digital marketing company that specializes in creating, maintaining, and growing successful Search Engine Marketing (SEM) strategies for their clients. With a commitment to treating each client's business as their own, they aim to create long-term campaigns that result in more qualified leads, sales, and ROI growth. The company prides itself on fair and honest business practices, ensuring that their clients are treated with respect and transparency. Falcon Digital offers Pay-Per-Click (PPC) management services across multiple platforms, including Google AdWords, Bing Ads, Facebook Ads, Instagram Ads, and more. They also provide advanced PPC account audits and consulting/training services for agencies and in-house teams looking to improve their PPC advertising skills. Falcon Digital is dedicated to helping their clients succeed in the digital marketing landscape.
Headquarters location: Houston, Texas
Founded: 2018
Specialization: Search Engine Marketing (SEM) including PPC management, account audits, and consulting/training services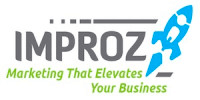 IMPROZ MARKETING
IMPROZ Marketing is a full-service marketing agency that is dedicated to helping entrepreneurs achieve their goals and reach their full potential. Unlike other marketing agencies, IMPROZ focuses on the growth of their clients' businesses, and they can prove it. They were acquired by Stander & Company, an accounting firm, to become a full business services firm. IMPROZ understands that companies struggle the most with growth, and that's why their primary focus is on helping businesses grow by developing winning business strategies that are taken to the market. They specialize in pay-per-click marketing, which if executed correctly, can yield quick and effective results. With IMPROZ Marketing, clients can expect their goals to be exceeded and their businesses to thrive.
Headquarters: Houston, Texas
Founded: 2012
Specialization: Full-service marketing agency, Pay-per-click marketing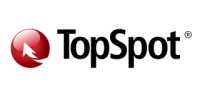 TopSpot
TopSpot is a digital marketing agency that has been providing highly targeted digital strategies to businesses of all sizes since 2003. The company understands the significance of a website as the face of a business and helps clients achieve their business goals through its services, which include SEO, PPC, web design and development, and analytics solutions. TopSpot follows an in-depth B2B PPC company setup process that allows for a competitive presence and flexibility for making adjustments once the program goes live. The company's focus on customer service and transparent reporting practices has earned them a place in the Premier Google Partner & Bing Ads Select SMB Partner Programs. Their in-depth analytics tracking installation and ability to fine-tune PPC management further based on customer feedback sets them apart from the competition.
Headquarters: Houston, Texas
Year founded: 2003
Specialization: Digital marketing services including SEO, PPC, web design and development, and analytics solutions
Conclusion:
So, there you have it – 15 exceptional PPC companies in Houston that are ready and eager to help your business thrive in today's fast-paced digital world. By partnering with one of these highly-regarded agencies, you can be confident in your ability to create a compelling and effective PPC campaign that yields the results you seek. The opportunities for growth are endless when you tap into the expertise and resources that these outstanding Houston PPC companies have to offer.