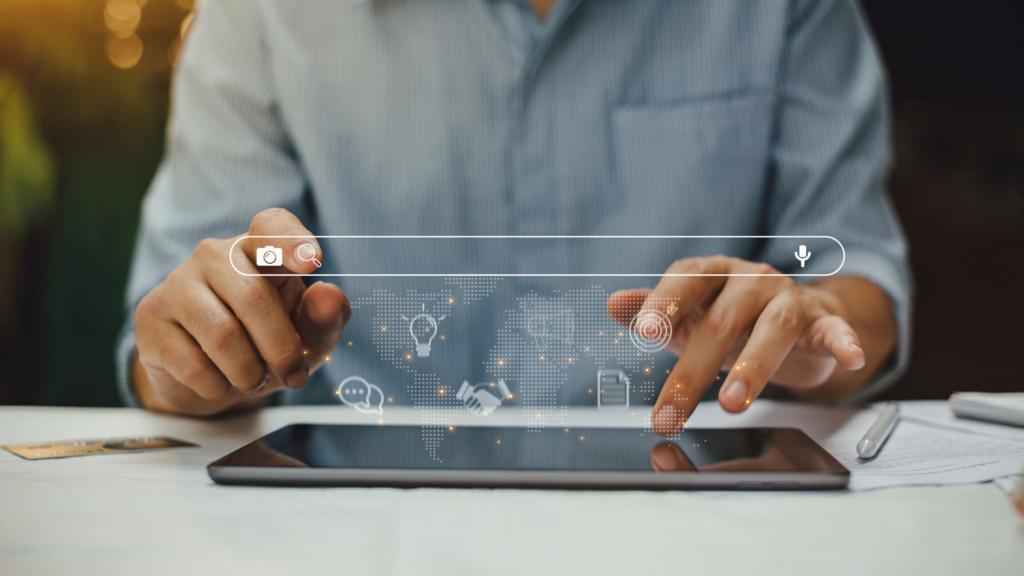 In today's competitive digital landscape, having a strong online presence is paramount to the success of any business. For businesses in Birmingham, partnering with a reputable SEO company is essential to improve search engine rankings, increase organic traffic, and drive growth. With a plethora of SEO companies offering various strategies and services, it can be overwhelming to choose the right one for your unique needs. In this article, we will highlight 13 exceptional SEO companies in Birmingham that can help you achieve your online goals and outperform your competition.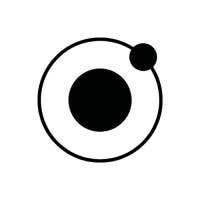 NUOPTIMA
NUOPTIMA – yes, that's us! You've found this page because we're so good at SEO we're able to promote ourselves.
A bit about us
We're an honest growth agency, and our goal is to drive qualified traffic & profit for your business. 
We don't work with everyone. In fact, we actively refuse 50% of all businesses that try to work with us. That's purely based on if we think we can make your campaign a success. We only grow as an agency if we can get you results and you refer us to your friends and family. 
Before you choose an SEO agency, reach out to our team. We'll objectively tell you what we think, and if it's good, we'll propose a fair price alongside a set of growth expectations and KPIs.
Once you start to work with us, you'll be in regular contact with our team. You'll be provided with extensive data tracking and will see us on regular calls.
Our SEO capabilities
We've worked on over 200+ SEO projects.

Our Head of SEO has 15+ years of experience, and we employ over 20 content writers.

We're a full-stack SEO agency and provide technical SEO, backlink building, and content writing services.

Costs start from $1,000 per month, depending on your requirements. 

We've worked with local service providers all the way to public companies.

We've worked across B2C and B2B, having driven brands to 7 figures in sales, and exceeded B2B SQL quotas.
Next steps
Firstly, you should visit our SEO services page

here

.

Then, you should read through some case studies

here

.

And when you're ready, send us a message or book a call

here

.
Headquarters: New York, NY
Founded: 2020
Specialization: Full-Stack SEO Agency

Ficode Technologies
Ficode Technologies is a top-rated SEO company that offers bespoke SEO services to businesses. They have an expert team that delivers results-oriented SEO solutions, including content marketing, on-page and off-page optimization, and local SEO, to help clients improve their online presence and rank higher on search engine result pages (SERPs). The company adheres to Google's guidelines on SEO, and their white hat SEO strategies have helped their clients achieve long-term results and stay above their competition. With a focus on market and keyword research, they help businesses identify the market and keywords that potential customers use to improve their online visibility. Ficode Technologies' services are tailored to the unique needs of each client, ensuring that they get top-notch SEO solutions at low costs and low risk.
Headquarters: Birmingham, UK
Founded: 2013
Specialisation: SEO, content marketing, local SEO, ecommerce SEO

Vitis PR
Vitis PR is a multi-award-winning UK public relations agency that specialises in providing high-impact B2B PR, SEO, and social campaigns for technology, telecoms, and high-growth companies. Established in 2006, the agency has a team of experienced senior PR, SEO, and social experts, passionate about delivering successful and profile-building campaigns. The company's expertise in promoting technology companies ranges from hardware and software start-ups to established players in the technology market. Vitis PR's teams work closely with clients, take full briefs, develop tailored communications campaigns, and deliver tangible results that meet each client's business objectives. The agency's headquarters is located in the Midlands, with additional locations in London and Fife, Scotland. Vitis PR has been certified by the UK IT Association as a reputable supplier of services that benefit the IT sector.
Headquarters: Midlands, London, and Fife, Scotland
Founded: 2006
Specialisation: B2B PR, SEO, and social campaigns for technology, telecoms, and high-growth companies.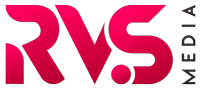 RVS Media
VS Media is a full-service digital agency that uses a unique blend of design thinking, data science, and applied technology to help businesses grow. Their team of 50+ experts includes certified developers, marketers, technologists, and designers who work closely with clients to create custom strategies that drive results. RVS Media specialises in Magento eCommerce development, SEO, PPC, social media marketing, and content marketing. With a focus on innovation and collaboration, they help businesses of all sizes achieve their goals and stay ahead of the competition. Their commitment to excellence has earned them a reputation as one of the top SEO companies in Birmingham.
Headquarters: Birmingham, United Kingdom
Founded: 2015
Specialisation: Magento eCommerce development, SEO, PPC, social media marketing, and content marketing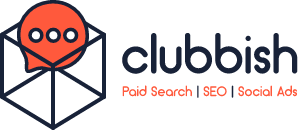 Clubbish
Clubbish is an affordable SEO consultancy that helps businesses of all sizes develop scalable SEO strategies. Their experienced team creates winning SEO strategies at affordable rates, reducing the overall cost of sales and reducing dependence on paid advertising. Clubbish's comprehensive package of on-page content and copy, technical site enhancements, and off-site editorial and link building is designed to increase both the quality and quantity of traffic to your website. With a focus on e-commerce and lead generation, Clubbish's analytics-based approach to marketing services is designed to help brands scale, drive traffic, and deliver ROI. With its head office in Birmingham, Clubbish services clients in the UK, USA, and Canada, and is one of the most respected digital marketing consultancies in the industry.
Headquarters: Brindley Place, Birmingham
Founded: 2018
Specialisation: SEO and digital marketing consultancy

Bowler Hat
Bowler Hat is a results-oriented digital marketing agency that provides effective SEO services to businesses of all sizes. With a focus on delivering high-quality conversions and managing ad spending, Bowler Hat has an impressive track record of helping clients reach their goals. They offer a range of SEO services, including consulting, audits, local SEO, multi-location SEO, national and content SEO, and authority building. With their SEO expertise, Bowler Hat helps businesses get in front of customers who are actively searching for them on Google. Their E-A-T based authority building process ensures that clients become a trusted resource that Google loves to return.
Headquarters: Birmingham, UK
Founded: 2000
Specialisation: SEO and Digital Marketing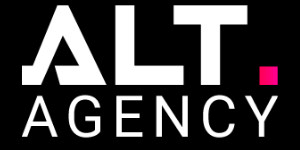 ALT Agency
ALT Agency is an award-winning web design and SEO company based in Birmingham, UK. With over 18 years of experience, their team of web designers and developers listens to their client's ambitions and creates bespoke digital solutions to achieve their goals. They offer a range of services including website design, app development, and marketing campaigns that are infused with creativity and focused on delivering measurable results. Their SEO service is results-driven and takes a fully organic approach, creating engaging content that is highly relevant to the target market. ALT Agency offers both on-site and off-site SEO services, and their link acquisition/outreach strategy involves creating high-quality content and distributing it through their network of trusted sources.
Headquarters: Birmingham, UK
Founded: 2006
Specialisation: Web design and SEO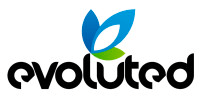 Evoluted
Evoluted is a multi-award-winning digital agency based in Sheffield, with a growing presence in Birmingham, Manchester, and London. The agency offers bespoke web design and development, digital design, and ROI-focused digital marketing solutions. With a team of unmatched digital specialists, Evoluted delivers transformative digital solutions for ambitious brands, pushing the boundaries of best practices to provide a crucial competitive advantage. Founded in 2006, Evoluted has grown to become a collective of incredible talent, working together to transform businesses. The agency's aim is to become a natural extension of its clients' teams, delivering incredible results and providing value at every touchpoint. Evoluted's SEO services bring long-lasting growth to organic visibility, traffic, and revenue, connecting high-performance content and technical SEO to clients' business objectives.
Headquarters: Sheffield, South Yorkshire, UK
Founded: 2006
Specialisation: Bespoke web design & development, digital design, ROI-focused digital marketing solutions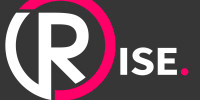 Rise Online
Rise Online offers a range of digital marketing solutions to suit almost any budget and need. Their full SEO service covers every element necessary to make your website rank, from initial research to the implementation of on-page and off-page elements. However, for those whose budget won't stretch to a full service, Rise Online can also provide a DIY roadmap, or just a website refresh with all on-page elements implemented. Headed up by self-confessed "daddy geek" and former teacher Jason Mills, Rise Online offers a down-to-earth approach to client relationships and a drive for systematised perfection. With a focus on results rather than fancy acronyms, Rise Online is already making waves in the local online space.
Headquarters: Birmingham, UK
Founded: Re-branded in 2018
Specialisation: Digital marketing and SEO

Digital Virtue
Digital Virtue is a digital solutions agency that focuses on delivering measurable results and ROI for businesses. They offer brand development, website design, and digital marketing services that are tailored to their clients' specific needs. Digital Virtue's approach is straightforward, forward-thinking, and results-driven. The company was founded in Croydon in 2000 and has since delivered over 600 projects to more than 300 satisfied clients, ranging from small and medium-sized enterprises to large blue-chip companies. With a client retention rate of over 98%, Digital Virtue proves to be a trusted partner in the digital space. Their commitment to delivering projects on time and within a fixed cost ensures that clients are kept updated on progress from start to finish.
Headquarters: Croydon and Cardiff
Founded: 2000
Specialisation: Brand development, website design, and digital marketing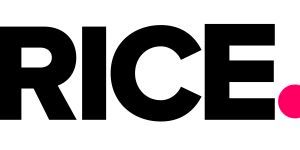 Ricemedia
Ricemedia, a leading digital marketing agency in Birmingham, can help you stand out from the crowd and connect with your ideal customers by developing creative and reliable digital marketing strategies that inspire and drive results. With over two decades of experience in the digital marketing sector and a wide range of satisfied clients, Ricemedia is the most well-established digital marketing agency in Birmingham. Their integrated approach to digital marketing includes SEO strategies that will boost your visibility on search engines and increase your organic traffic. Their dedicated ROI-focused marketing team is ready to take your business to the top of search engine results and ensure you stay ahead of the competition.
Headquarters: Birmingham
Founded: 2001
Specialisation: Digital marketing, search engine optimization (SEO)
Creative Ideaz
Creative Ideaz is a leading digital marketing agency in Birmingham that is dedicated to ensuring your business excels. With over 15 years of experience, they offer bespoke and effective digital marketing solutions that are tailored to achieve your business goals. The agency has won several prestigious awards, including the Best Digital Marketing Agency UK in 2022 and the Best Digital Marketing Agency in 2021. Creative Ideaz takes a results-oriented approach to digital marketing and ensures continuous improvements to your online presence. Their services range from SEO and PPC to social media marketing and web design. They offer a comprehensive SEO audit that helps identify gaps in your current SEO strategy and optimise it to boost your site's visibility.
Headquarters: Birmingham, United Kingdom
Founded: 2007
Specialisation: Digital Marketing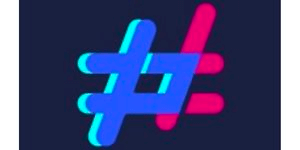 Pure Marketing
Pure Marketing is a comprehensive digital marketing agency in Birmingham that offers a wide range of solutions to help businesses achieve optimal results online. They understand that every business is unique and therefore tailor bespoke strategies to meet their client's specific needs and long-term objectives. As an award-winning agency, their expertise enables them to deliver outstanding outcomes that exceed their client's expectations. Pure Marketing specialises in SEO and believes it is the key to long-term growth and success for businesses. Their full-service approach includes keyword research, competitor analysis, technical SEO, content creation, link building, and monthly reporting. They pride themselves on their quick communication, affordable rates, and no binding contracts.
Headquarters: Birmingham, UK
Founded: 2018
Specialisation: Comprehensive digital marketing solutions
Conclusion:
Choosing the right SEO company to work with is a crucial decision that can greatly impact your business's online visibility and growth potential. By considering the 13 SEO companies we've mentioned in this article, you can make an informed decision on which firm aligns with your goals and requirements. Keep in mind that a successful SEO strategy takes time, commitment, and expertise. Invest in a company that understands your needs and can provide tailored, results-driven solutions to ensure a sustainable online presence and a successful future for your business in Birmingham.