Welcome to the vibrant world of search engine optimisation (SEO) right here in Dundee, Scotland. This is the place where the cogs of creativity mesh with technical brilliance to create a powerful digital engine. Today, we're here to introduce you to the top 14 players in this field.
These companies aren't just good at what they do – they set the standard for others to follow, and each one has found its unique groove in the SEO sector. Known for their quality of work, commitment to clients, and innovative spirit, these agencies are the leaders in their field.
Ready to explore more? Dive in now and discover how these top Dundee SEO companies could revolutionise your online presence.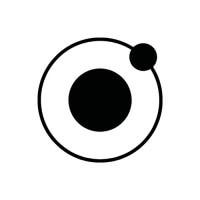 NUOPTIMA
NUOPTIMA – yes, that's us! You've found this page because we're so good at SEO we're able to promote ourselves.
A bit about us
We're an honest growth agency, and our goal is to drive qualified traffic & profit for your business. 
We don't work with everyone. In fact, we actively refuse 50% of all businesses that try to work with us. That's purely based on if we think we can make your campaign a success. We only grow as an agency if we can get you results and you refer us to your friends and family. 
Before you choose an SEO agency, reach out to our team. We'll objectively tell you what we think, and if it's good, we'll propose a fair price alongside a set of growth expectations and KPIs.
Once you start to work with us, you'll be in regular contact with our team. You'll be provided with extensive data tracking and will see us on regular calls.
Our SEO capabilities
We've worked on over 200+ SEO projects.

Our Head of SEO has 15+ years of experience, and we employ over 20 content writers.

We're a full-stack SEO agency and provide technical SEO, backlink building, and content writing services.

Costs start from $1,000 per month, depending on your requirements. 

We've worked with local service providers all the way to public companies.

We've worked across B2C and B2B, having driven brands to 7 figures in sales, and exceeded B2B SQL quotas.
Next steps
Firstly, you should visit our SEO services page

here

.

Then, you should read through some case studies

here

.

And when you're ready, send us a message or book a call

here

.
Headquarters:

London, UK

Founded: 2020
Specialization:

SEO, Content Marketing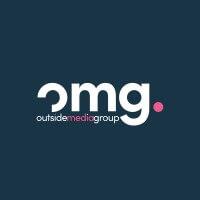 Outside Media Group
Outside Media Group (OMG) exemplifies simplicity with brilliance. Their strength lies in their compact assembly of highly skilled professionals, each excelling in their respective fields. The team dedicates itself to delivering customised services, treating every brand with personal attention and care.
OMG's work culture is built on mutual cooperation. They aspire to understand you, your dreams, and your business concepts to translate them best into the virtual realm. They have mastered the art of simplifying the intricate workings of the digital world, embracing a straightforward, no-nonsense methodology, a breath of fresh air in an industry often veiled in unnecessary complexity.
Headquarters: Dundee, Scotland
Founded: 2011
Specialisation: Web Design, SEO, Social Media Management, Customised Digital Campaigns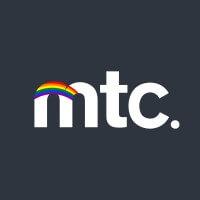 mtc.
Delivering what many of its patrons describe as "phenomenal results", mtc. takes pride in its dynamic and highly talented workforce, which strikes a perfect balance between creativity and technical acumen. The company's method is rooted in collaboration – they don't believe in selling unnecessary add-ons. Instead, they focus on listening, educating, and providing the best possible options for their service users' needs.
Catering to a diverse demographic from small independent retailers to household brands and bluechip companies, mtc. helps businesses maximise their online potential. They cut through the jargon, presenting facts in simple, comprehensible terms. With a strong emphasis on ESG (environment, social, and governance), mtc. continuously evolves to make a positive impact on the world.
Headquarters: Dundee, Scotland
Founded: 1999
Specialisation: Branding, Website Development, eCommerce, Content Management Systems, SEO, Email Marketing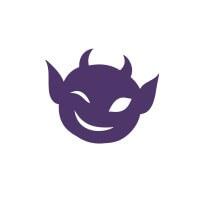 Purple Imp
Far from your typical SEO agency, Purple Imp tailors its services to suit all kinds of businesses, whether you're a budding start-up seeking your first website or a well-established company needing a fresh perspective. The agency thrives on being exceptional, and its success is a testament to this claim.
At Purple Imp, they listen, they discover, and they define. By understanding your purpose and objectives, identifying your audience, and determining the best way to engage them, they are able to adopt your passion and translate that into a compelling web presence for your customers. Their ultimate goal is simple: to help their clients make money.
Headquarters: Dundee, Scotland
Founded: 2009
Specialisation: Website Design, Website Development, eCommerce, Conversion Rate Optimisation (CRO), SEO, Pay-Per-Click (PPC), Content Marketing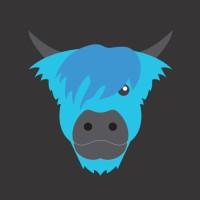 BlueCoo Creative
At BlueCoo Creative, they harbour a conviction that excellent design should be accessible to every company, irrespective of their size or budget. Being a small business themselves, BlueCoo Creative fully understands that superior quality work and a sterling reputation are the foundations of a thriving enterprise. They don't believe in hidden costs or add-ons. Each design is utterly distinctive, customised according to clients' specific requirements.
Unlike larger agencies, they ensure that you always interact directly with the designer working on your website, which adds a layer of transparency and a personal touch to their services. BlueCoo Creative's primary focus is on providing excellent communication and a personalised service for every project they undertake. 
Headquarters: Dundee, Scotland
Founded: 2017
Specialisation: Web Design, Website Maintenance, Hosting Services, Digital Marketing
Jigsaw Media
Jigsaw Media is a well-recognised name in the realm of web design, branding, and promotion. This agency holds an impressive track record across varied industries, known for crafting attractive and functional websites, cultivating successful brands, and stimulating growth through effective, targeted campaigns.
The mission at Jigsaw Media is straightforward: aiding clients in achieving their aspirations through top-tier marketing. Their vision to be the preferred partner for ambitious businesses in Scotland and the UK sets them apart. Their end-to-end services cover everything from strategy and creative development to execution and performance measurement. 
Headquarters: Dundee, Scotland
Founded: 2013
Specialisation: Web Design, Branding, Lead Generation, and Targeted Marketing Campaigns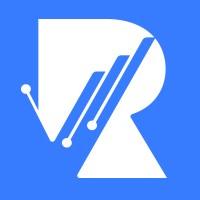 Reach Virtual
Over the course of five years, Reach Virtual has made a significant difference in enabling Scottish companies to establish a potent web presence. It is a well-regarded agency that aids businesses in amplifying their organic traffic, refurbishing their digital footprint, and appealing to fresh customers. 
Reach Virtual is dedicated to providing companies with options, offering valuable market insights, and portraying them in the most favourable light. Their specialities span SEO, video production, Google Ads, social media, and web design. In 2023 alone, the impact of Reach Virtual's services has been profound, escalating their patrons' organic traffic from 180% to 400% and delivering a net increase of 60% to 220% in conversions.
Headquarters: Dundee, Scotland
Founded: 2018
Specialisation: SEO, Modern Web Design, Google Ads, On-Site Technical Optimisations, Off-Site Campaigns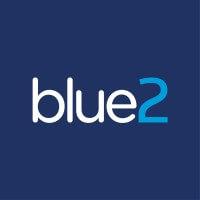 Blue2 Digital
Boasting seasoned know-how and innovative insights, Blue2 Digital forges business-enhancing plans that foster a stronger bond with your customers. Committed to your success as much as you are, the agency has a distinct knack for efficient operations and delivering superlative outcomes.
Awarded multiple times for its design, development, and promotional initiatives, Blue2 Digital enjoys embracing challenges and consistently affirms being a proactive solution provider. Their expertise encompasses creating websites that are harmoniously integrated with your operational systems, databases, and services. Their high standard of work meets not only internal quality checks but also stands tall alongside major UK agencies, having been a RAR-recommended firm since 2010.
Headquarters: Dundee, Scotland
Founded: 1987
Specialisation: Digital Design, Development Consultancy, Website Creation, App Development, eCommerce, Marketing Services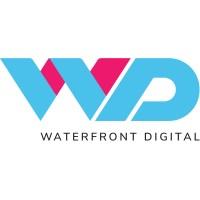 Waterfront Digital
Unlike conventional agencies, Waterfront Digital collaborates with seasoned professionals and specialists, assembling the perfect collective tailored to a client's budget and aspirations. This allows them to deliver high-quality services akin to a conventional agency but at a more affordable rate. This unique business model enables customers to enjoy top-notch services from industry professionals, managed by a single point of contact, providing an optimal blend of both worlds.
Waterfront Digital has successfully handled projects for renowned names like Vogue, IBM, Diet Chef, Oxford University Press, and many ambitious small and medium-sized enterprises (SMEs). With their focus and strategy, they have garnered positive feedback, proving their effectiveness in supporting their partners' growth and their own.
Headquarters: Dundee, Scotland
Founded: 2018
Specialisation: Web Design, eCommerce, Social Media Management, Organic and Paid Online Marketing, App Development, Consultancy Services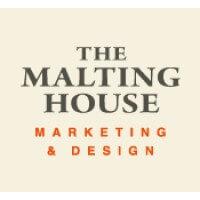 The Malting House – Marketing & Design
In line with the meticulous processes of a traditional malt house, The Malting House applies a similar methodical approach to their work, overseeing every stage of research, problem-solving, and refining to produce innovative formulas. Their work is marked by creativity, compelling narratives, and increased engagement between their patrons and their customers.
In their two decades of operation, they have developed a reputation for delivering thoughtfully designed and exceptional work, ensuring their clients' visibility is amplified and their messages resonate with their intended audience. The Malting House thrives on fostering solid relationships marked by respect, integrity, and trust, thus becoming a reliable partner in their journey towards achieving their objectives.
Headquarters: Dundee, Scotland
Founded: 2003
Specialisation: Graphic Design, Online Marketing, Communication Solutions, Branding, Website Design, Social Media Strategy
DLR Media
DLR Media's process is centred around building and boosting brand identity, and they excel at increasing sales across various sectors. They don't merely stop at making a brand better; they keep striving until it reaches its best potential. With hubs across the UK and Ireland, they believe in the importance of maintaining a personal touch by offering opportunities for face-to-face interactions.
Their ethos is to grow and protect brands, resulting in increased awareness and revenue. As a creative agency, DLR Media focuses on measurable outcomes, ensuring that all their activities contribute to sales increment. They provide around-the-clock support; its teams are always expanding and evolving to meet client needs. 
Headquarters: Dundee, Scotland
Founded: 2019
Specialisation: Full-Service SEO, Brand Building, Creative Marketing, 24/7 Support

Orange Digital
Born from the fervour and talents of five international individuals, Orange Digital is rooted in a deep-seated passion for online promotion and brand development. This dynamic agency places immense value on providing personalised services, ensuring each customer lies at the heart of their operations.
The talented professionals at Orange Digital exude passion in their roles and deploy a diverse array of skills and experiences to cater to the broad spectrum of advertising needs. From content marketing to SEO, the agency takes pride in its mission to offer the utmost assistance to its service users by dedicating time to understanding their requirements and creating tailor-fit solutions to meet these needs.
Headquarters: Dundee, Scotland
Founded: 2020
Specialisation: Tailored SEO Services, Content and Digital Marketing, Customer-Centric Outcomes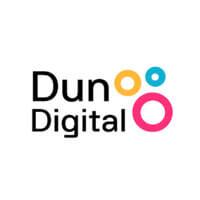 Dun Digital
In the ever-evolving arena of SEO agencies, Dun Digital casts an imposing shadow. This is an enterprise rich with professionals exuding a blend of creativity and analytical acumen, boasting a track record of producing outcomes that reverberate across the growth spectrum. Their services are particularly attuned to startups and iconic brands, helping them navigate the complex online landscape with robust, well-rounded results. 
Dun Digital optimises organic search potential, steers attention-grabbing social media strategies, generates engagement through content marketing, and capitalises on email advertisisng to acquire new leads and foster customer loyalty. Their unwavering focus on high returns and commitment to their clients have cemented their reputation as a trusted partner for ambitious brands, startups, and growing enterprises alike.
Headquarters: Dundee, Scotland
Founded: 2023
Specialisation: SEO, Social Media, Content and Email Marketing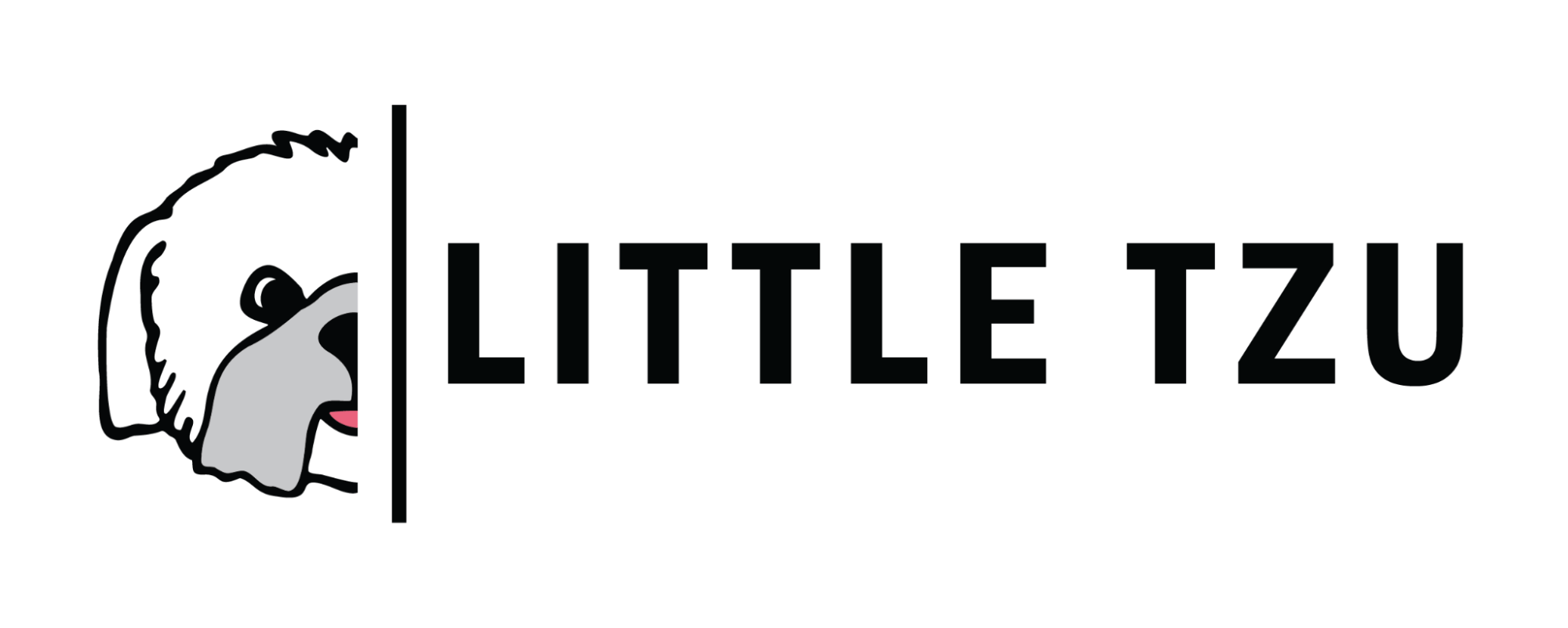 Little Tzu
Little Tzu is a vibrant agency known for its creative spark in the domain of SEO. Imbued with a strong sense of purpose to stimulate growth, this agency strikes a perfect balance between bold branding and strategy-led campaigns. Little Tzu delves deep into the distinctive qualities of a business and breathes life into these traits through striking web designs, captivating content, and innovative marketing operations. They offer both readymade and custom-made solutions, ensuring each entity receives the attention it merits.
Equipped with the knack to craft a social media and content plan that aligns with your goals and audience, they also extend advertising support, enabling firms to communicate the right message at the opportune moment for desired results.
Headquarters: Dundee, Scotland
Founded: 2020
Specialisation: Branding, Web Design, Social Media and Content Strategy, Digital Marketing Campaigns
Conclusion
The world of SEO is ever-evolving, and it takes exceptional minds and skill sets to keep pace with its dynamic nature. And right here, in Dundee, we have these 14 fantastic companies leading the way. So, get set to discover, get inspired, and connect with the Dundee SEO agencies that could transform your digital trajectory.