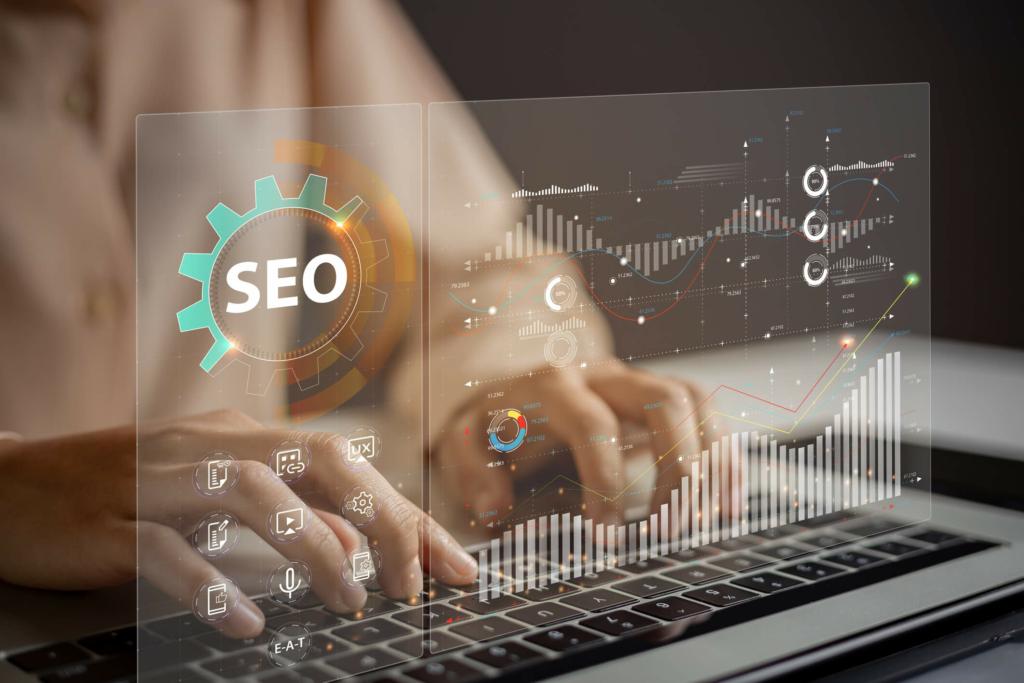 Indianapolis is home to a diverse and competitive SEO landscape, with many agencies offering unique and innovative strategies to help businesses succeed online. We've thoroughly researched the city and identified 15 top SEO companies leading the charge in digital marketing.
These companies have a proven track record of delivering results for clients across various industries, bringing the digital spotlight to your business. This guide will provide an in-depth look at each Indianapolis SEO agency, highlighting its strengths, specialties, and success stories.
Whether you're a small business owner or a large corporation, these top 15 SEO companies in Indianapolis have the expertise and experience to help you achieve your digital marketing goals.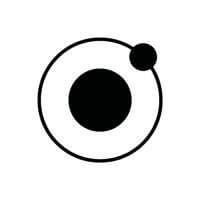 NUOPTIMA
Welcome to NUOPTIMA – you've landed on our page because we're experts in SEO, and our skills are so impressive that we've managed to promote ourselves to the top of the search results.
A Bit About Us
Our digital marketing prowess is unmatched; we're not afraid to show it off. As a result, we've attracted clients from all industries who have seen tremendous growth and success thanks to our innovative SEO strategies. 
At our agency, we're not interested in just taking on any client that comes our way. We're an honest growth agency, and our focus is solely on driving qualified traffic and profits for your business. 
We're so committed to delivering results that we actively turn away 50% of businesses that approach us – we only work with those we're confident we can help succeed.
Once you begin working with us, you'll always be in touch with our team—we're enthusiastic people. In addition, we believe in providing extensive data tracking so that you can see the impact of our work in real time. 
And, of course, we'll be on regular calls to keep you updated on progress and answer any questions you may have. So choose us as your growth partner, and we'll help drive your business to new heights of success.
Our SEO Capabilities
200+ successful SEO projects completed

Head of SEO with 15+ years of experience

Team of 20+ talented content writers

Full-stack SEO services, including technical SEO, backlink building, and content writing

Customizable pricing starts at $1,000 per month

Wide range of clients, from local service providers to public companies

Proven results in both B2C and B2B, including driving brands to 7-figure sales and exceeding B2B SQL quotas.
Next steps
Visit our

SEO services page

for an overview of our offerings

Browse our

case studies

to see our successful track record

Contact us

by sending a message or booking a call when you're ready to take the next step
Headquarters: New York, NY
Founded: 2020
Specialization: SEO, Content Marketing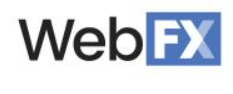 WebFX
WebFX is an elite digital marketing agency that has helped countless businesses achieve their revenue goals through expert online marketing strategies. 
With a proven track record of success, their team of digital marketing experts is dedicated to delivering real results for your business. Their services include SEO, PPC, social media, marketplaces, and web design, and they use cutting-edge technology to measure effectiveness and drive qualified traffic to your website.
At WebFX, they pride themselves on being more than just another digital marketing agency. Their unique combination of technology and expert team gives their clients an unfair advantage.
Headquarters: Harrisburg, Pennsylvania
Founded: 1996
Specialization: SEO, Web page creation, copywriting, & database integration
Logo Poppin
Logo Poppin is a dynamic and creative digital agency that is dedicated to helping businesses succeed in the online world. With a team of over 254 talented individuals and 500+ successful projects delivered, they have the expertise and experience to take your business to the next level. 
Their services span logo design, digital marketing, branding, web development, and more, and they are committed to delivering exceptional results for every client.
At Logo Poppin, they understand that every business is unique, and they tailor their digital services to meet your specific needs and goals. 
Headquarters: Alpharetta, Georgia
Founded: 2010
Specialization: SEO, Branding, Logo Design, & E-commerce development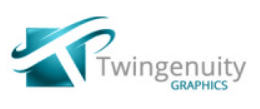 Twingenuity Graphics
TwingenuityGraphics specialize in creating bold website designs, print pieces, and branding experiences for ambitious businesses. The company has a unique strategy, style, and technology blend to produce creative solutions that excite and engage your target audience.
As a small business, they understand the importance of creativity and pushing boundaries. Their multidisciplinary design team is committed to balancing work and fun to deliver inventive designs that meet your business goals. They are passionate about helping you discover what makes your business unique and celebrating it through innovative design.
Headquarters: Madison, Wisconsin
Founded: 2015
Specialization: SEO, WordPress Development, Branding, Logo Design, & E-commerce development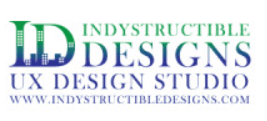 Indystructible Designs
Indystructible Designs is a user experience-focused design agency dedicated to helping businesses create products that prioritize user needs and satisfaction. Focusing on user research and audits, they provide valuable feedback to guide you and your team in the right direction for your product's best possible user experience.
Their team of experts is passionate about bringing awareness of user experience best practices to businesses across all industries. They believe that user-centered design leads to happier customers, increased engagement, and tremendous success for your business.
Headquarters: Indianapolis, Indiana
Founded: 2020
Specialization: SEO, UI/UX Design, Digital Marketing & Web Design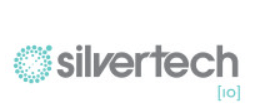 SilverTech
SilverTech is a leading digital marketing and technology company changing how businesses connect with and understand their customers. 
With two convenient office locations centered around Boston and Indianapolis, they have helped national and international clients unlock new possibilities for growth. At SilverTech, they specialize in creating custom, integrated solutions that provide a 360-degree view of even the most complex customer journeys. 
As a trusted partner and collaborator with many of the most recognizable platforms and providers, including Sitecore, Kentico, Sitefinity, HubSpot, and Salesforce, they have the expertise and experience to deliver exceptional results for clients.
Headquarters: Indianapolis, Indiana
Founded: 1996
Specialization: SEO, Web Design, Matech, & Digital Marketing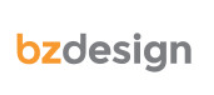 BZDesign
BZDesign is a dynamic design, branding, and marketing agency based in Rochester, NY. Their multidisciplinary team of industrial, UI/UX, and graphic designers partner with clients across various industries to bring their innovations to life.
From tech startups to Fortune 500 companies, they specialize in building and strengthening brands that stand out in a crowded marketplace. With extensive experience creating consumer product and app designs across medical, biotech, and industrial fields, BZDesign helps build a full suite of tactile and digital user experiences that serve your development, marketing, and business needs.
Their creative team works closely with clients in every step of the design process, providing a unique opportunity to collaborate with designers from day one. 
Headquarters: Rochester, New York
Founded: 2013
Specialization: SEO, Branding, Product Design, & eCommerce Development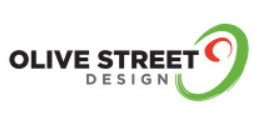 Olive Street Design
Olive Street Design is an acclaimed, nationally recognized web design firm headquartered in Chicago. They take immense pride in dedicating time to truly comprehend their clients' business models, objectives, and goals. This attention to detail allows them to devise unique, customized strategies that consistently exceed expectations.
Their team consists of hardworking, talented professionals who recognize that collaboration, communication, and commitment are indispensable ingredients for forging prosperous partnerships. They treat each client with the utmost respect and strive to deliver exceptional service, ensuring their clients' visions are brought to life through captivating and effective web designs.
With a proven track record of success, Olive Street Design has established itself as an industry leader, catering to clients from various sectors. Their dedication to excellence, paired with their innovative approach, continues to set them apart in the competitive world of web design. 
Headquarters: Villa Park, Chicago
Founded: 2005
Specialization: SEO, Branding, Graphic Design, & Social Media Marketing

Corey Wenger SEO Consulting
Corey Wenger SEO Consulting is a results-driven firm that provides professional SEO audits, training, and consulting to help businesses increase their organic rankings, traffic, and sales leads. Their services include website SEO audits, monthly SEO consulting, and customized SEO training tailored to your business.
They focus on achieving results for their clients and provide transparent weekly touchpoints to keep you informed every step of the way. Plus, they're confident in their services, offering a 10-times ROI guarantee.
Headquarters: Indianapolis, Indiana
Founded: 2000
Specialization: SEO, Enterprise SEO, eCommerce SEO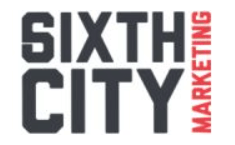 Sixth City Marketing
Sixth City Marketing is a digital marketing agency that utilizes a variety of focused tactics to help your business succeed. With their in-house staff of experts, they will craft a unique strategy incorporating SEO and design tactics to get you where you want your business to be.
Their unique approach to helping your company meet its goals includes services such as search engine optimization, website development and design, pay-per-click advertising, and social media marketing.
Headquarters: Westlake, Ohio
Founded: 2010
Specialization: SEO, Advertising, Web Design, & Drupal Development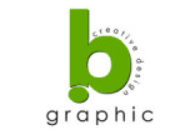 B graphic
Since opening its studio in 1992, B Graphic has been dedicated to providing exceptional graphic design services for businesses and promotions. Over time, they have evolved into a multi-talented team of developers focused on creating comprehensive and engaging interactive websites. 
Their development team includes multimedia, animation, and graphic design experts. They always ensure that they have the talent and resources to meet and exceed your expectations.
B Graphic prides itself on delivering personalized, innovative, and effective web design solutions. They aim to help you achieve your business objectives and stand out in a crowded online marketplace.
Headquarters: Plano, Texas
Founded: 1992
Specialization: SEO, Logo Design, & Digital Marketing

Fusion Alliance
Fusion Alliance is a leading technology consulting and website design firm with over 25 years of experience. They specialize in helping companies rethink how they use data and technology to operate and deliver customer value.
Organizations must adapt and transform to meet evolving customer expectations in today's rapidly changing business landscape. At Fusion Alliance, they help their clients stay ahead of the curve by maturing across the digital ecosystem, transforming how they engage with customers, and empowering their teams in a digital-first world.
As your digital transformation partner, they work with you to create exceptional customer experiences by leveraging data insights, experience design, and technology. 
Headquarters: Pennsylvania Pkwy Suite 200, Indianapolis
Founded: 1992
Specialization: SEO, Business Consulting, IT Services, & Cyber Security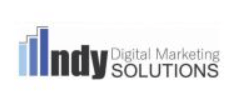 Indy Digital Marketing Solutions
As more individuals turn to the internet to discover local businesses, the team at Indy Digital Marketing Solutions is dedicated to ensuring each enterprise stands out with a variety of online strategies. They specialize in assisting small and medium-sized businesses across diverse industries.
Their all-encompassing services consist of website design and maintenance, PPC, Google Ads and Microsoft Ads, SEO, local directories, social media management, Facebook Ads, display ads and remarketing, reputation management, live chat, email marketing, and various other online tactics.
At Indy Digital Marketing Solutions, they take pride in providing prompt and attentive service tailored to clients' specific needs. Each client, regardless of their size, is of the utmost importance to the team, and they are committed to offering affordable solutions to accommodate various budgets.
Headquarters: Indianapolis, Indiana
Founded: 2015
Specialization: SEO, Advertising, Web Design & Digital Marketing
Punch Bag Marketing
If you want to make your business stand out in a crowded digital marketplace, the Punch Bug Marketing team can help. They offer various digital marketing services, including strategy development, web design and development, paid search marketing, custom email campaigns, search engine optimization, and graphic design.
Their team is dedicated to developing cost-effective strategies that deliver real results for your business. They take the time to understand your unique needs and goals and then create customized solutions that meet and exceed your expectations.
Headquarters: Indianapolis, Indiana
Founded: 2012
Specialization: SEO, Branding, Logo Design, & Graphic Design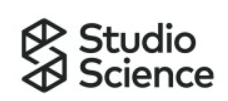 Studio Science
Studio Science is a design and innovation consultancy that partners with market leaders, enterprise software companies, and venture-backed startups to transform brands, products, and services. With more than 20 years of experience, they have helped countless clients pursue innovation with agility and intention.
Whether you're an established enterprise or a bold new startup, they can help you carve a clear path forward and create meaningful value for your customers. 
Their team brings industry-leading expertise and a tenacious spirit to every project they take on, and they are committed to delivering transformative results that drive real growth and success.
Headquarters: Indianapolis, Indiana
Founded: 1997
Specialization: SEO, Product Design, Web Design & Digital Marketing
Conclusion
Wrapping things up, Indianapolis boasts some of the world's leading SEO agencies. These top 15 companies offer personalized digital marketing solutions and innovative strategies to help businesses succeed online. Whether you're a small business or a large enterprise, these agencies can boost your online presence exponentially. So don't wait – contact one of these top Indianapolis SEO agencies today to achieve your digital marketing goals.