Are you tired of your website not getting the traffic it deserves? Whether you're a small business owner or a marketing executive at a large corporation, you know the importance of having a strong online presence. But with so many SEO companies in Jacksonville to choose from, how do you know which one is right for you? Luckily, we've done the research, so you don't have to. We've scoured the city to find the top SEO companies that can help boost your website's search engine ranking. These agencies offer a range of services to help you stand out in the crowded online marketplace. So, without further ado, here are the best SEO companies in Jacksonville:

NUOPTIMA




NUOPTIMA – yes, that's us! You've found this page because we're so good at SEO we're able to promote ourselves.
A bit about us
We're an honest growth agency, and our goal is to drive qualified traffic & profit for your business. 
We don't work with everyone. In fact, we actively refuse 50% of all businesses that try to work with us. That's purely based on if we think we can make your campaign a success. We only grow as an agency if we can get you results and you refer us to your friends and family. 
Before you choose an SEO agency, reach out to our team. We'll objectively tell you what we think, and if it's good, we'll propose a fair price alongside a set of growth expectations and KPIs.
Once you start to work with us, you'll be in regular contact with our team. You'll be provided with extensive data tracking and will see us on regular calls.
Our SEO capabilities
We've worked on over 200+ SEO projects.

Our Head of SEO has 15+ years of experience, and we employ over 20 content writers.

We're a full-stack SEO agency and provide technical SEO, backlink building, and content writing services.

Costs start from $1,000 per month, depending on your requirements. 

We've worked with local service providers all the way to public companies.

We've worked across B2C and B2B, having driven brands to 7 figures in sales, and exceeded B2B SQL quotas.
Next steps
Firstly, you should visit our SEO services page

here

.

Then, you should read through some case studies

here

.

And when you're ready, send us a message or book a call

here

.
Headquarters: New York, USA
Founded: 2020
Specialization:Amazon Management, SEO, PPC

Way Up Marketing
Way Up is a full-service digital marketing agency that focuses on creating innovative online business models, brand-friendly websites, powerful direct response tactics, and ingenious marketing strategies for its clients. Their team of experienced local SEO experts can help you dominate the search engines, boost your online presence, and ultimately increase your sales. 
Way Up focuses on creating custom local SEO strategies for businesses with physical locations or service areas in specific geographical regions. Their comprehensive approach includes optimizing your website structure, on-page SEO, technical SEO, link building, and content marketing to ensure your product pages display in the top ten organic search results.
Headquarters:

Jacksonville, United States

Founded:

2000

Specialization:

SEO

Website: https://wayup.marketing/
Phone Number: +1(800)290-7271
Email: [email protected]
Address: 5570 Florida Mining Blvd. S., Suite 304 A Jacksonville, FL 32257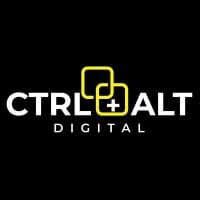 CTRL+ALT Digital
CTRL+ALT Digital, offers a diverse range of services designed to elevate your online presence. Whether you require a stunning website, custom technology solutions, engaging videos, or a comprehensive SEO stratergy, CTRL+ALT is your dedicated partner in achieving digital success. Beginning with a thorough audit, CTRL+ALT then crafts a customized plan of action that aligns with your unique goals. At CTRL+ALT Digital, there are no templates or cookie-cutter sales pitches. Instead, they deliver real results through tailored strategies. They are also equipped to provide additional services such as white label SEO, SEO consulting, and SEO audits, in addition to ongoing optimizations and support.
Headquarters:

Jacksonville, United States

Founded:

2018

Specialisation:

Digital Marketing, Technology

Website: https://controlaltdigital.com/
Phone Number:

+1 904-878-2875

Email: [email protected]
Address: 5011 Gate Parkway, Building 100, #100, Jacksonville, FL 32256, United States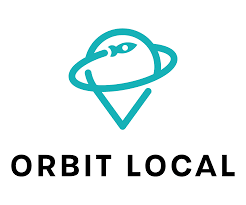 Orbit Local
Orbit Local is a passionate and results-driven full-service internet marketing company. They offer a range of services, including search engine optimization, digital marketing, web design and development, and content creation. Orbit Local specializes in custom SEO services designed to increase local visibility, drive more website visitors, and generate better ROI. Their local SEO services start with on-page efforts such as rewriting title tags, adding relevant keywords and phrases to each page, and integrating local schema to create content within targeted geographic areas. Orbit Local's in-house crew of marketing experts has decades of experience in all aspects of digital marketing and takes a hyperspeed strategy to ensure their clients aren't wasting their hard-earned capital on ineffective programs. 
Headquarters:

Jacksonville, United States

Founded:

2019

Specialization:

Internet Marketing

 
Website: https://www.orbitlocal.com/
Phone Number:

+1 904-479-4943

Email: [email protected]
Address:

12574 Flagler Center Blvd. Suite 101

Jacksonville

, 

Florida

 

32258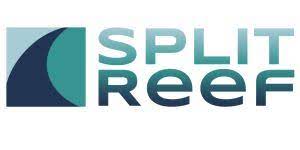 Split Reef
Split Reef focuses on increasing organic search rankings and generating more business for their clients. With a team of experienced SEO experts, Split Reef offers a range of SEO services, including optimized content, link-building strategies, onsite SEO, online reputation management, email promotions, and growth analysis. They have a proven track record of helping clients get the most out of their resources and understand the nuances of SEO in different sectors. Split Reef also helps businesses establish their digital presence and develop their brand online, leveraging their extensive knowledge and experience.
Headquarters:

Ohio, United States (serving Jacksonville)

Founded:

2019

Specialization:

Web Design

Website: https://www.splitreef.com/
Phone Number:

+1 614-721-2854

Email: [email protected]
Address: 470 W Broad St #1279, Columbus, OH 43215, United States

Oyova
Oyova is a unit of solutionists that concentrates on solving problems, and they do so with marketing and technology. They offer a range of digital services to help their clients outrank, outsell, and outperform their competitors. Oyova's SEO services use a modernized approach that includes a variety of digital services and best practices to get in front of their clients' audiences, boost rankings, drive traffic, and generate sales. With a wealth of experience working with different types of companies, from start-ups to national brands, they understand that each client has unique needs and goals, which is why they offer customized search engine optimization services to foster growth. 
Headquarters:

Jacksonville, United States

Founded:

2010

Specialization:

App & Web Development, Web Design, Marketing

Website: https://www.oyova.com/
Phone Number:

+1 904-322-8820

Email: [email protected]
Address: 1719 Penman Rd, Jacksonville Beach, FL 32250, United States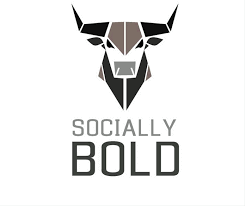 Socially Bold
Socially Bold devotes itself to helping small to mid-sized local businesses achieve their marketing goals through social media and content marketing. By leveraging the power of the 'Socially Bold Community', they deliver innovative marketing ideas that translate into refreshing results. Their perspective to SEO goes beyond just increasing website visibility and focuses on achieving higher search sngine result page (SERP) rankings through organic search results. Socially Bold's staff of digital marketing experts utilizes a variety of strategies and techniques to drive traffic and increase website visitors. With their full suite of digital marketing services, they help businesses achieve their marketing goals and stand out in their local market.
Headquarters:

Jacksonville, United States

Founded:

2015

Specialization:

Web Development

Website: https://www.sociallybold.com/
Address: 12620 Beach Blvd. Suite #3, Jacksonville, Florida 32246, US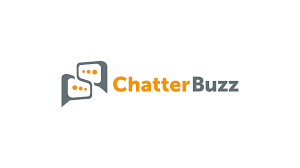 Chatter Buzz
Chatter Buzz provides full-service digital marketing solutions to businesses of all sizes. Their band of experts helps businesses improve their search engine rankings, drive more business, and achieve fast-track success in search. Chatter Buzz provides a range of specialized SEO services, including local SEO for Google and Bing map packs, eCommerce SEO to increase product sales, and franchise SEO to generate more local leads. Their team has extensive experience working with multi-location businesses and knows what works and what doesn't when it comes to SEO. Chatter Buzz also provides Amazon marketing consulting and strategic link-building services to maximize domain ranking. 
Headquarters:

Orlando, United States (serving Jacksonville)

Founded:

2012

Specialization:

SEO

Website: https://www.chatterbuzzmedia.com/
Phone Number: (646) 374-4302
Address: 1218 East Robinson Street, Orlando, FL 32801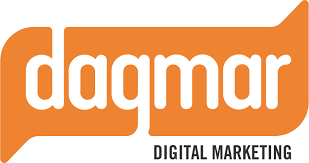 DAGMAR Marketing
DAGMAR Marketing is proficient in SEO and PPC services. They understand the importance of local market analysis, competition, and targeted advertising. DAGMAR Marketing offers a comprehensive range of SEO services that help businesses become more visible online and boost website traffic. They can create an SEO-friendly website or optimize an existing website, review your current SEO campaigns, and improve or create new campaigns using proven best practices. DAGMAR Marketing works transparently, without long-term contracts, and aims to earn your business every day. Their team of SEO strategists, content writers, designers, developers, and project managers offers personalized services, detailed monthly reports, and expert advice to help you achieve your goals.
Headquarters:

Jacksonville, United States

Founded:

2011

Specialization:

SEO, PPC

Website: https://dagmarmarketing.com/
Phone Number: (904) 474-3847
Address: 25 North Market Street, Suite 500, Jacksonville, Florida 32202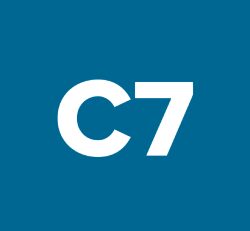 C7 Creative
C7 Creative provides the latest AI-driven technology fused with an experienced company of talented professionals. Their goal is to significantly improve a company's online presence by offering state-of-the-art apps, websites, SEO, and digital marketing campaigns. C7 Creative offers their services to various organizations, including healthcare, medtech, fintech, sports, education, and law enforcement companies. What sets them apart from other digital marketing agencies is their ability to integrate data science into their SEO services, which allows them to have a unique perspective that is distinct from the rest. Their highly visible online presence is achieved by optimizing onsite and offsite SEO optimization, and by paying attention to details in between. 
Headquarters:

Jacksonville, United States

Founded:

2009

Specialization:

Digital Marketing

 
Website: https://www.c7creative.com/
Phone Number:

+1 904-253-3779

Email: [email protected]
Address: 10752 Deerwood Park Blvd Suite # 100, Jacksonville, FL 32256, United States

Discover Tec
Discover Tec caters to all your digital marketing, design, development, and IT-managed services needs. They offer customized solutions that are tailored to your business needs, helping you solve your greatest tech challenges. With a comprehensive suite of digital marketing services, Discover Tec is a partner you can rely on. Their services include everything from search engine optimization (both paid and organic), marketing automation, social media marketing, local search optimization, email marketing, and analytics. Discover Tec also provides national and local SEO services for a range of industry verticals for small businesses to large corporations. Their digital marketing team uses the latest online marketing trends to help you rank above your competition.
Headquarters:

Jacksonville, United States

Founded:

1994

Specialization:

Web Design, Development, SEO

Website: https://www.discovertec.com/
Phone Number:

+1

904.680.3000
Address: 4887 Belfort Road, Suite 400, Jacksonville, FL 32256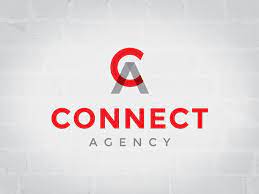 Connect Agency
Connect Agency is all about forming strong partnerships with businesses, professionals, and organizations across various industries. One of their key areas of expertise is search engine optimization (SEO), to rank your websites organically on search engines without the need for paid advertising. At Connect, they don't just provide you with an SEO service, they get to know you and your business to understand your goals and create a customized plan to achieve them. With regular meetings and feedback, Connect helps your business stay on track to reach your goals. They work to prioritize your needs and create a budget that fits your business's reality, ensuring that your online presence is built to thrive.
Headquarters:

Jacksonville, United States

Founded:

2009

Specialization:

Digital Marketing, Advertising

Website: https://theconnectagency.com/
Phone Number:

+1 800-398-9298

Address: 131 E Bay St, Jacksonville, FL 32202, United States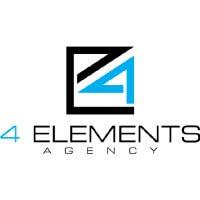 4 Elements Agency
4 Elements Agency is an SEO and web design company that provides clients with a unique perspective and strategies tailored to their specific needs. Unlike larger companies that bundle outdated products and lock businesses into lengthy contracts, 4 Elements keeps it simple and focuses only on proven methods to help clients capture more market share. As a company that caters to small and medium-sized businesses, 4 Elements understands the challenges these businesses face and works closely with clients to create a strategy that is customized to their goals and needs. By taking a common sense and practical approach, 4 Elements helps clients achieve success without unnecessary expenses or sales tactics.
Headquarters:

Jacksonville, United States

Founded:

1998

Specialization:

Web Design, SEO

Website: https://4elementsagency.com/
Phone Number:

+1 904-480-6395

Email: [email protected]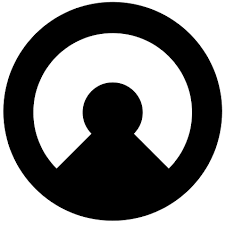 Onboard Creative
At Onboard Creative, they specialize in a wide range of SEO services, they leave no stone unturned when it comes to optimizing clients' digital presence. From meticulous audits to strategic on-page optimization, Onboard Creative ensures that businesses effectively communicate with search engines, sending all the right signals. With a keen focus on local SEO services, Onboard Creative goes beyond the basics. They offer review programs to enhance online reputation, optimize social media platforms, and acquire valuable backlinks. Recognizing the importance of tailored guidance, their team also provides one-on-one SEO strategy consultations. Companies seeking expert advice and personalized direction can rely on Onboard Creative to improve their online standings and ultimately drive a higher return on investment.
Headquarters:

Jacksonville, United States

Founded:

2003

Specialization:

Web Design

Website: https://onboardcreative.com/
Phone Number:

+1 904-686-0056

Address: 1507 Alexandria Pl N, Jacksonville, FL 32207, United States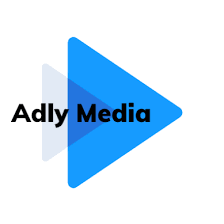 Adly Media
Adly Media excels in delivering organic SEO services to diverse business enterprises across different sectors. The agency is composed of a group of talented and well-trained digital marketing professionals. Adly Media's goal is to help businesses improve their website's rankings on Google and other search engines, which will drive quality traffic, leads, and conversions. The agency conducts extensive keyword research and analyzes a business's marketplace and target audience to develop unbeatable SEO strategies. Adly Media's team also follows white hat SEO practices and implements ultra-safe link-building methods to ensure their clients' websites rank for highly competitive short-tail and long-tail keywords. 
Headquarters:

Jacksonville, United States

Founded:

2021

Specialization:

SEO

Website: https://adlymedia.com/
Phone Number:

+1 904-993-9799

Email: [email protected]
Conclusion
In summary, the vibrant city of Jacksonville is home to a league of top-tier SEO companies that exemplify the epitome of digital marketing prowess. These exceptional firms seamlessly blend innovation, expertise, and an unwavering commitment to driving tangible results. With an acute understanding of the local market dynamics, they craft tailored strategies that catapult businesses to the forefront of search engine rankings, ensuring maximum online visibility and organic traffic. By partnering with these industry leaders, Jacksonville-based enterprises gain a competitive advantage, establish a commanding online presence, and unlock unprecedented growth opportunities. Investing in the expertise of these distinguished SEO companies in Jacksonville is a definitive step towards achieving long-term success in the digital landscape.