Norway, renowned for its breathtaking landscapes, is also home to a bustling digital landscape. Key players in this realm? None other than the distinguished SEO companies Norway takes pride in hosting. They contribute to the ever-growing digital ecosystem by enhancing online visibility and helping businesses climb the search engine rankings ladder.
With a plethora of options available, how do you decide which SEO services in Norway will be the perfect match for your brand? Fear not! We have painstakingly sieved through the many available options and curated a list of 15 superior SEO agencies that could be the catalyst for your business's online success.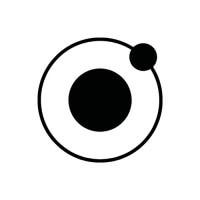 NUOPTIMA




NUOPTIMA – yes, that's us! You've found this page because we're so good at SEO we're able to promote ourselves.
A bit about us
We're an honest growth agency, and our goal is to drive qualified traffic & profit for your business. 
We don't work with everyone. In fact, we actively refuse 50% of all businesses that try to work with us. That's purely based on if we think we can make your campaign a success. We only grow as an agency if we can get you results and you refer us to your friends and family. 
Before you choose an SEO agency, reach out to our team. We'll objectively tell you what we think, and if it's good, we'll propose a fair price alongside a set of growth expectations and KPIs.
Once you start to work with us, you'll be in regular contact with our team. You'll be provided with extensive data tracking and will see us on regular calls.
Our SEO capabilities
We've worked on over 200+ SEO projects.

Our Head of SEO has 15+ years of experience, and we employ over 20 content writers.

We're a full-stack SEO agency and provide technical SEO, backlink building, and content writing services.

Costs start from $1,000 per month, depending on your requirements. 

We've worked with local service providers all the way to public companies.

We've worked across B2C and B2B, having driven brands to 7 figures in sales, and exceeded B2B SQL quotas.
Next steps
Firstly, you should visit our SEO services page

here

.

Then, you should read through some case studies

here

.

And when you're ready, send us a message or book a call

here

.
Headquarters: London, UK
Founded: 2020
Specialization: SEO, Content Marketing

Skar Digital
Dedicated to delivering meaningful results through intelligent solutions, Skar Digital has paved the path to success for its customers for over half a decade. This Norwegian SEO agency focuses on putting its clients' businesses on the digital map when potential customers actively search for their products or services.
Skar Digital emphasises the importance of conversion rate optimisation (CRO), aiming to maximise actions taken by visitors on the website, thereby lowering the cost per conversion (CPC). Additionally, they prioritise search engine optimisation, targeting high rankings without resorting to paid options.
Headquarters: Oslo, Norway
Founded: 2017
Specialisation: SEO, Conversion Rate Optimisation, Website Analysis
Website: https://skardigital.no/
Phone Number:

+47 95 99 95 75

Email: [email protected]
Address: Ekebergveien 228c, 1162 Oslo, Norway
Journey
Utilising a data-driven methodology, Journey excels in optimising digital performance, brand management, and securing website and e-commerce loyalty. They cater to a broad customer base, ranging from multinational giants like Coca-Cola and Sony Playstation to small and medium businesses, exemplifying their flexibility and adaptability.
Their essence lies in their focus on strong relationships with clients, ensuring personalised touchpoints and dedicated teams that understand and cater to their distinct requirements. Journey doesn't merely offer services; they extend partnership invitations for a shared success story. From the first interaction to every milestone in your business evolution, Journey is committed to being by your side, helping you grow and succeed.
Headquarters: Oslo, Norway
Founded: 2013
Specialisation: Performance Marketing, Digital Performance Optimisation, Brand Management
Website: https://en.journeyagency.com/
Phone Number: +47 419 33 773
Email: [email protected]
Address: Hoffsveien 4, 0275 Oslo, Norway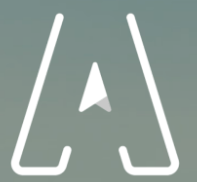 Anadigme
Anadigme, an accomplished Norwegian SEO agency, sells more than just services; they provide digital proficiency and project management with a special focus on CRO, organic and paid online visitors from various search engines, and Facebook advertising.
Anadigme's business model stands out in its simplicity and effectiveness. They generate the most relevant traffic at the most optimal cost, ensuring it is converted into sales or other forms of value on their clients' websites. Besides, they are adept at donning the hat of a digital project manager, assisting in the implementation of measures and impact assessment. 
Headquarters: Oslo, Norway
Founded: 2012
Specialisation: CRO, Organic and Paid Traffic, Facebook Advertising, Digital Project Management
Website: https://anadigme.no/
Phone Number:

+47 97 02 23 70

Email: [email protected]
Address: Tordenskiolds gate 2, 0160 Oslo, Norway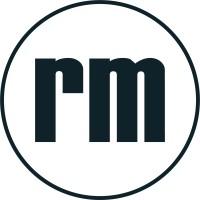 Responsive Media
Responsive Media works with the mission to lead both burgeoning and mature businesses to digital success. Their toolset? Professional websites, result-oriented marketing, and improved online visibility. Known for their proficiency and seasoned experience in creating effective, functional websites, they assist businesses in establishing a significant online footprint.
Their approach is tailored to their clients' needs, offering them a pool of dedicated advisors, web developers, interaction designers, and artists who come together to breathe life into every project. They understand the needs of today's businesses – a compelling digital presence, mobile-friendly websites, aesthetic graphics, active social media engagement, and economical marketing – with a special focus on small to medium-sized enterprises.
Headquarters: Oslo, Norway
Founded: 2015
Specialisation: Professional Websites, Performance-Based Marketing, Web Analytics
Website: https://responsivmedia.no/
Phone Number: 910 03 270
Email: [email protected]
Address: Brobekkveien 80A, 0582 Oslo

Mediabooster
Mediabooster is a flourishing media agency that extends its services domestically and internationally to both private and public sectors. Their diverse range of services include IT solutions, website creation, marketing assistance, artistic design, compelling content creation, and valuable strategic counsel.
Catering to a selective clientele, Mediabooster seeks partnerships that value close-knit, long-term, and earnest collaboration. Their robust methods prove successful across industries, providing them with varied and intriguing challenges on a daily basis. Their aim in all projects is to provide the necessary expertise and resources for a "perfect match" with you and your team.
Headquarters: Oslo, Norway
Founded: 2017
Specialisation: IT Services, Web Development, Marketing, Design, Content Creation, Strategic Advice
Website: https://mediabooster.no/
Phone Number:

+47 47 33

5

1 33

Email: [email protected]
Address: Ensjøveien 16, 0655 Oslo, Norway

Horn Media Group
Horn Media Group has been a catalyst in boosting numerous businesses across various industries. They understand that business owners often struggle with understanding their marketing activities and gauging the results. Horn Media breaks through this barrier by avoiding technical jargon and statistics, and explaining every marketing activity to the client in a clear and comprehensive way.
Horn Media's wide array of services spans across website creation, SEO, advertising, email marketing, logo designing, and beyond. Their distinctive trait is the emphasis on service over products, which ensures that your digital marketing pursuits align with your distinct objectives and budgetary limits.
Headquarters: Oslo, Norway
Founded: 1996
Specialisation: Website Creation, SEO, Advertising, Email Marketing, Logo Designing, Consultation Services
Website: https://www.hornmedia.no/
Phone Number:

+47 22 88 19 30

Email: [email protected]
Address: Olaf Helsets vei 5, 0694 Oslo, Norway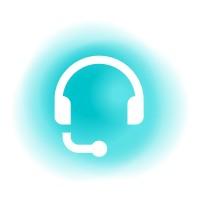 Websupporten.no
Websupporten.no is backed by over 20 years of experience in the computer industry, making it a highly seasoned player in the digital arena. This small but skilled unit helps businesses commence, enhance, or maintain their growth trajectory, working diligently from behind the scenes to create the opportunities of tomorrow.
Determined to be a one-stop-shop for all digital needs, Websupporten offers a range of services such as SEO and marketing, website development, coding, Shopify and WordPress support, Wix assistance, social media management, presentation crafting, and much more. Regardless of the magnitude of the task, the aim is always to co-create impressive results with their clients.
Headquarters: Stavanger, Norway
Founded: 2003
Specialisation: SEO and Marketing, Website Development, Coding, Shopify and WordPress Support, Wix Assistance, Social Media Management
Website: https://websupporten.no/
Phone Number:

+47 94 09 34 09

Email: [email protected]
Address: Ågesenveien 7, 4016 Stavanger, Norway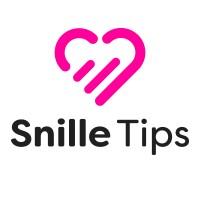 Snille Tips
Snille Tips provides tailored solutions to businesses across a myriad of sectors, tackling both minor and major challenges. Employing customer-centric marketing tactics, the agency strives to foster trust, boost interaction, and consequently deliver substantial outcomes for its clients.
Snille Tips fully understands that marketing ventures can be considerable investments and seek to ensure that its customers receive a profitable return on their investment. Snille Tips is committed to ethical business practices such as never endorsing unnecessary services, maintaining transparency in their billing, and ensuring service users are never locked into software that only their agency can handle or modify.
Headquarters: Oslo, Norway
Founded: 2020
Specialisation: Digital Marketing and Customer-Centric Marketing Solutions
Website: https://snilletips.no/
Phone Number:

+47 91 15 62 42

Email: [email protected]
Address: Brynsveien 13, 0667 Oslo, Norway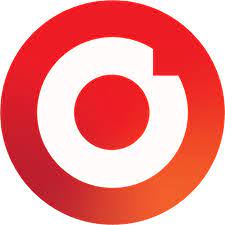 AdSeo
AdSeo is devoted to delivering potent online marketing solutions to businesses underscored by their core values of honesty, precision, and commitment. Their prime objective is to amplify your online visibility and boost the influx of traffic to your websites or e-commerce platforms. This claim is supported by their impressive track record of proven results.
AdSeo, staffed with proficient marketers, is rapidly becoming the go-to choice for many local and national businesses seeking to enrich their online marketing. Their reputation for being reliable, swift, and cost-effective has propelled them to quick success, and their ever-expanding clientele, often brought in through recommendations, attests to this growth.
Headquarters: Oslo, Norway
Founded: 2020
Specialisation: Web Development, SEO, Digital Tools
Website: https://adseo.no/
Phone Number: +47 958 88 337
Email: [email protected]
Address: Martin Lignes Vei 25, 1364 Fornebu, Oslo

DMP Nordic
DMP Nordic plays a crucial role in assisting companies to expand their reach with proactive marketing across a myriad of platforms. What sets DMP Nordic apart is their commitment to ensuring every facet of a business works in unison, resulting in remarkable outcomes.
DMP Nordic stands out from conventional marketing agencies due to their entrepreneurial spirit. The team's enthusiasm for growth and development spills over into their collaborations, providing clients with the advantage of tried and tested success strategies. Their preference is to collaborate with a select number of companies with high growth potential, aiming for a mutually beneficial relationship.
Headquarters: Oslo, Norway
Founded: 2020
Specialisation: Holistic Digital Scaling Strategy, Platform-Based Strategy, Campaign Strategy, SEO
Website: https://dmpnordic.com/
Phone Number:

+47 98 89 98 48

Address: Ensjøveien 20, 0661 Oslo, Norway
Vidi
Vidi is renowned for quality delivery and effective communication, offering a wide range of services including website creation, WordPress CMS, web and UX design, system development, and more. Their knack for comprehending customer needs is one of their distinguishing factors.
Vidi's work ethos is centred around delivering top-notch digital solutions, from minor and major projects for public and private entities, to inventive solutions for budding companies. Their highly competent crew, coupled with years of experience, ensures that clients can trust the delivery process.
Headquarters: Bergen, Norway
Founded: 2012
Specialisation: Website and Webshop Creation, WordPress CMS, Web and UX Design, Service and System Development, Universal Design
Website: https://vidi.no/
Phone Number: +47.55.69.93.50
Address: Laguneveien 7Bergen, Norway5239

Maria Johnsen
Maria Johnsen, a multi-awarded multilingual SEO maven, has demonstrated extraordinary skill in managing 18 languages across various aspects of digital marketing, including SEO, PPC, and social media marketing (SMM). With a deep-rooted passion for growth, she boasts 12 years of experience in converting business ambitions and marketing plans into tangible outcomes, significantly driving sales, revenue, and customer base expansion. 
Maria exhibits exceptional knowledge in high-traffic SEO projects across competitive sectors, initiating critical revenue recovery plans, and fostering e-business growth. Maria Johnsen's clientele ranges from Fortune 500s to startups, showing her capacity to assist a variety of businesses in expanding their profits through increased awareness, web traffic, customer engagement, and overall sales growth.
Headquarters: Trondheim, Norway
Founded: 2010
Specialisation: Multilingual SEO, PPC, SMM
Website: https://www.maria-johnsen.com/
Email: [email protected]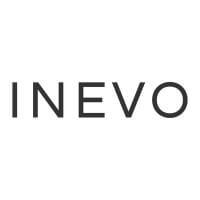 INEVO
INEVO leverages data-driven solutions and an innovative collaboration model to facilitate business growth in the virtual realm. Their ingenious "Operational Market Assistant" (OMA) model introduces a remarkable flexibility that adapts as per your evolving needs. It ensures prompt, cost-effective assistance, outdoing traditional hiring in terms of efficiency. 
As an OMA is integrated into your company, they develop a deep understanding of your brand and its people. Furthermore, you gain access to INEVO's professional environment and specialist know-how. They also offer a larger, more diverse team if the project or need demands it.
Headquarters: Oslo, Norway
Founded: 2013
Specialisation: Data-Driven Marketing, Operational Market Assistance, Specialist Environment, Team Management
Website: https://inevo.no/
Phone Number:

+47 92 09 48 72

Email: [email protected]
Address: Apotekergata 10, 0180 Oslo, Norway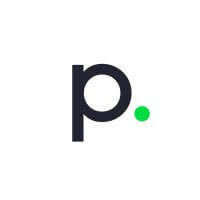 Precis Digital
Precis Digital has a commitment to pushing boundaries, which is reflected in their impressive track record of industry awards and recognition. Rooted deeply in data, their pursuit of excellence is evident in the compelling culture they've established – one that fosters swift growth. Their impressive strength lies in their pool of 400 gifted individuals who make achieving your objectives more attainable than ever. 
Precis Digital possesses a powerful vision that is underpinned by three crucial pillars – data, strategy, and marketing. By intertwining these pillars, they manage, optimise, and enhance the key digital channels for their clients, solving intricate marketing dilemmas using advanced tracking technologies and data science, and designing effective, full-funnel strategies to accelerate digital maturity. 
Headquarters: Stockholm, Sweden (with offices in Norway)
Founded: 2012
Specialisation: Paid Social SEO, Creative Services, Paid Search, Programmatic Marketing, Data Optimisation, Digital Strategy
Website: https://www.precisdigital.com/
Phone Number:

+46 8 580 808 00

Email: [email protected]
Address: Åsögatan 121, 116 24 Stockholm, Sweden
Conclusion
With a range of specialties and unique approaches, these 15 SEO agencies in Norway offer distinctive solutions tailored to each client's needs. These firms are renowned for their ability to elevate a brand's online visibility and adapt to the ever-changing search engine algorithms, making them ideal partners for businesses seeking digital growth.
Choosing an SEO agency goes beyond search engine rankings; it influences your brand's digital persona and customer perception. Therefore, it is important to select thoughtfully, with an understanding of your specific needs and goals. This guide should serve as a beneficial starting point in your pursuit of an agency in Norway that aligns with your vision for online success.