In the rapidly evolving digital landscape, mastering search engine optimization (SEO) is more critical than ever. But not all wizards wear caps – some wield the power of SEO. Today, we're lifting the veil on the top 15 Los Angeles SEO experts who are reshaping the internet with their nimble minds and visionary actions.
Through their cutting-edge tactics and ingenious solutions, these trailblazers are charting new paths for businesses and brands. So, buckle up, and let's embark on a journey to discover the luminaries lighting up the SEO cosmos in Los Angeles.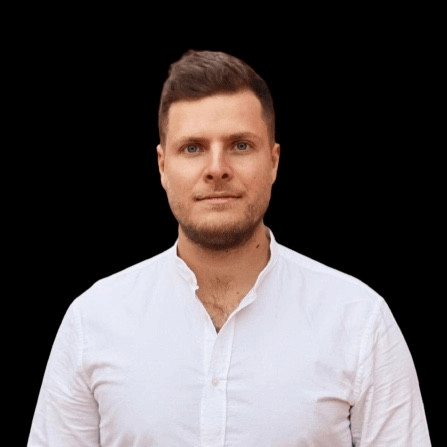 Viktor Bartak
Meet Viktor Bartak, an SEO dynamo with a legacy spanning over 15 years. Equipped with an impressive background, Viktor took an unexpected detour from nuclear physics and discovered a consuming passion for SEO in 2007.
Now, Viktor is an SEO juggernaut who has maneuvered his way through the SEO terrain for various industries – from cybersecurity, social media, and eCommerce to tourism, SaaS, and fintech. He's handled more than 300 businesses, ushering each into the forefront of their online marketplaces.
His seasoned familiarity with SEO is evident in his adept handling of Google's algorithm, so much so, he often speaks of it as intimately as one would of a life partner. His work at NUOPTIMA, a profit-focused SEO agency where he heads the SEO operations, attests to his prowess. 
Before NUOPTIMA's founding, under the brand name Alphagreen (now Alphawell Brands), the same team managed to dominate the competitive CBD marketplace in Europe, earning recognition as the largest of its kind within a year, primarily due to their astute SEO blueprints. It was this remarkable success that consequently inspired the creation of NUOPTIMA. Today, the firm works with businesses worldwide, serving as growth experts and digital marketing strategists.
Viktor's track record boasts stunning achievements, from revamping search traffic for brands to boosting fintech giants' traffic by 250%. His exceptional skill set comes with a commitment to excellent content planning and production, delivered unreservedly.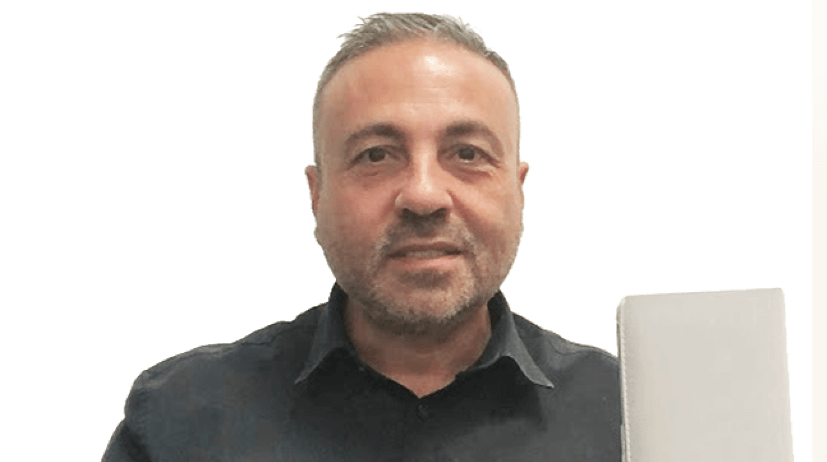 Patrick Chemoul
As a seasoned webmaster and Los Angeles SEO specialist, Patrick Chemoul has a track record of successfully propelling numerous clients to top search engine rankings, leading to improved engagement and conversions. His vast 22-year journey in the industry has equipped him with a deep understanding of search engine trends, website optimization, and other effective techniques. 
Patrick's commitment to staying at the forefront of SEO innovations is unparalleled; he's a lifelong learner consistently updating his skills and knowledge. Possessing core competencies in coding and web development, coupled with extensive knowledge of modern marketing techniques, Patrick offers a complete service tailored to each client. He lives by the mantra 'Content is King,' creating high-quality, SEO-friendly output that propels companies' blogs to prominence.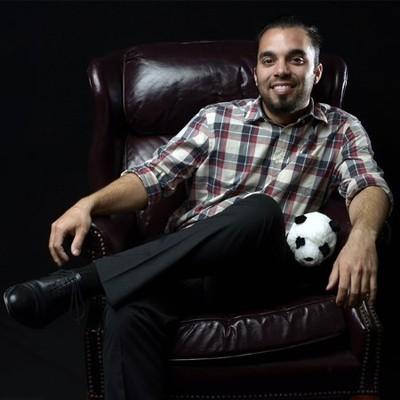 Tyler Perez
Introducing Tyler Perez, an SEO expert based in Los Angeles with a knack for inbound marketing via digital avenues. Since 2006, Tyler has been crafting superior quality websites, and in 2007, he expanded his skills to include SEO, securing a certification as a Google Adwords — now known as Google Ads — Partner in the process.
Tyler is a self-starter with an exceptional drive to excel. He offers a wide array of services, adaptable to businesses of any size and budget, geared towards generating a more substantial client base. His list of competencies is extensive, including areas like pay-per-click (PPC) advertising, and content promotion. With Tyler, you're not just hiring an SEO expert; you're engaging a driven professional who is set on ensuring your business thrives in the digital realm.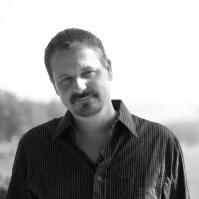 Chaz Key
Having spent over nine years spearheading the growth of web-based marketing platforms, Chaz Key has mastered the art of consistently securing top-tier rankings on Google, even in fields dense with keyword competition. He brings a host of specific skills to the table, ranging from adept one-way link-building to insightful analytical problem-solving. 
Chaz has comprehensive knowledge of Google Analytics and Bing Webmaster Tools, and is also a recognized Google Local Expert and author. In his 13 years of experience, he has led teams of up to 50 members, showcasing impressive leadership capabilities. Driven by a steadfast commitment to analytics-based optimization, Chaz has consistently achieved eye-catching results, amplifying visibility for a broad range of projects.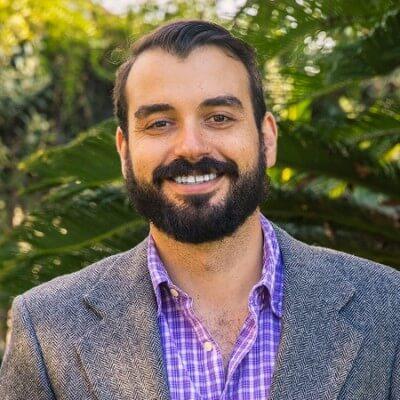 John-Henry Scherck
As the guiding force behind Growth Plays, a B2B and SEO consultancy stationed in Los Angeles, John-Henry Scherck liaises with founders, marketers, and investors, diligently crafting and fine-tuning growth campaigns that truly make sense. Utilizing content strategy and SEO, he champions product marketing and competitive differentiation, fueling the growth of both rapidly emerging and well-established B2B brands.
In essence, John-Henry embodies a rare blend of strategic intellect, astute research, and inspired thought, making him a prized asset in the complex world of SEO. His insight and creativity have led to transformative results, solidifying his position as a top-tier Los Angeles SEO maestro.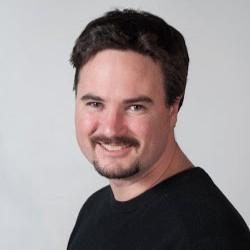 Gabe Gayhart
Specializing in areas such as SEO, social media, PPC, and integrated marketing, Gabe Gayhart's vibrant professional journey has enabled him to amass a wealth of knowledge and skills in online branding, planning, and media amalgamation. Throughout his illustrious career, Gabe has led strategies for diverse brands such as Anthem Blue Cross Blue Shield, Hawaiian Airlines, Microsoft, Best Buy, and eHow, among many others.
Gabe's efficacy lies in his inventive method of a three-pronged tactic – focusing on conversion, engagement, and reach – which has propelled his success trajectory since 2005. Applauded for his passion and creative mind, Gabe advocates for continual experimentation and analysis to optimize online visibility in sync with user behavior.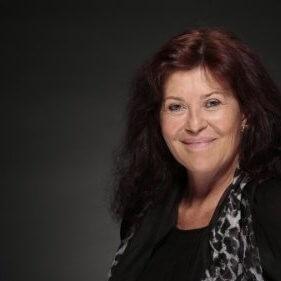 Ellen Venjakob
Ellen Venkajob's long-standing career in content strategy is distinguished by the successful creation and implementation of potent SEO blueprints, which significantly amplify targeted web traffic, profits, and leads. She has partnered with an array of businesses, including Fortune 500 companies, local ventures, international enterprises, and fresh start-ups, spanning multiple business verticals such as automotive, entertainment, language industry, retail, and health and wellness.
Ellen holds the notable achievement of founding the SEO departments at Teleflora and Beachbody from scratch. With almost 20 years in online marketing, Ellen delights in the field's ceaseless development and contributes to thought leadership to enable companies to stay updated and maximize new features.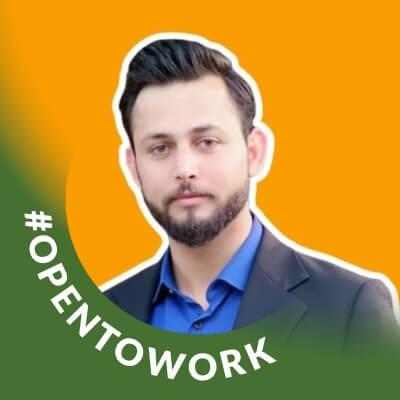 Tayyab Tariq
Tayyab Tariq is a versatile virtuoso in the realm of online promotion with a proven record in enhancing business expansion for globally acclaimed technology companies. His strength lies in the fusion of diverse disciplines, blending marketing, digital, and web tactics to escalate organizational expansion. Over the years, he has helped firms leverage smart, digitally powered blueprints to increase revenue.
His proficiency in marketing and strategy development is supplemented by audience engagement tactics and a strong grasp of promotional structures and operations. Tayyab's core competencies range from team leadership and mentoring to customer acquisition, growth planning, and stakeholder management, among others.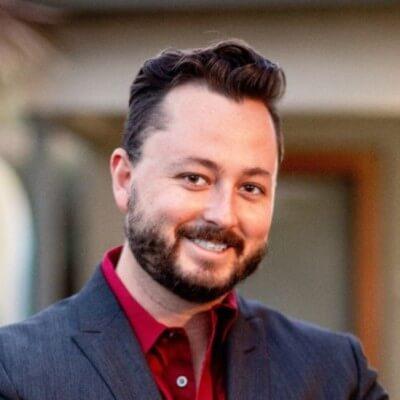 Wes Morton
Wes Morton is the driving force behind Creativ Strategies, an all-inclusive promotional consultancy firm, through which he has crafted a potent blend of services for media, entertainment, and tech giants. With a remarkable career spanning a decade, Wes has made significant strides in the promotional world, crafting successful campaigns for tech behemoths and Fortune 1000 brands alike, including EA, British Airways, Ubisoft, IPG, OREO, and more.
Before stepping into the limelight with Creativ Strategies, Wes honed his skills at the renowned marketing firm, Branded Entertainment Network and the acclaimed talent agency, William Morris Endeavor (WME). His rich professional background serves as the bedrock for his all-inclusive promotional consultancy firm, which has already accumulated a collective experience of over half a century.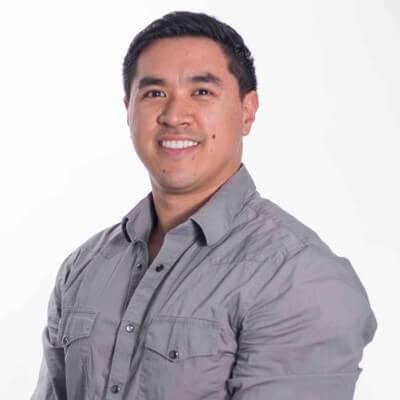 Ernie Leyba
Recognized for his expansive understanding of online visibility optimization, Ernie Leyba's accomplished background spans across various sectors such as advertising, fitness, and promotional industries, solidifying his stature as a versatile SEO practitioner. His skills extend to marketing consultation, enhancing the visibility of YouTube content, local SEO, and eCommerce.
Masterfully proficient with Google's suite of tools such as Analytics, Search Console, and Tag Manager, Ernie capably navigates diverse website platforms and content management systems (CMSs) like Magento, Shopify, Webflow, Squarespace, and WordPress. He's equally adept in the sphere of social media, further broadening his online engagement acumen and making him a formidable figure in the SEO landscape.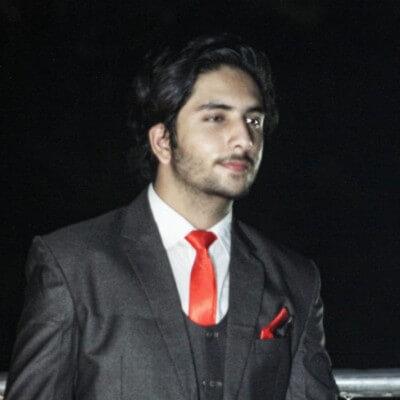 Humayun Tariq
Humayun Tariq is widely acclaimed for his innovative approaches to improving online presence. Unlike many who claim to be experts, Humayun boasts genuine competency in SEO, WordPress CMS, technical auditing, link building, ad campaign management, and more.
His experience speaks volumes, having led squads of over 30 online promotion professionals on nine distinct web platforms. Humayun's knowledge extends to social media account management and handling critical keyword research, qualities that have attracted international firms like GDC in the UK and Swift Clinics in Canada to secure his services. If you're grappling with any online promotion or branding-related challenge and need a capable specialist, Humayun is a great answer to your predicament.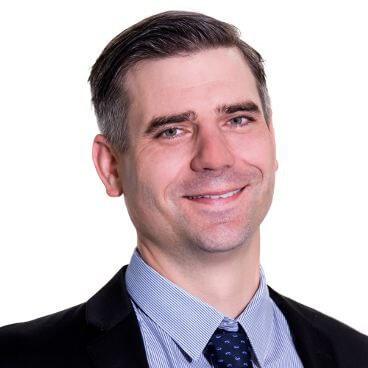 Danny Star
With his journey into SEO commencing in 2004, Danny Star distinguishes himself with concrete outcomes and personalized assistance, cultivating enduring partnerships with a myriad of enterprises through his understanding, dedication, and vibrant spirit.
Among Danny's multifaceted ventures are his book 'Digital Marketing 2020', a comprehensive guide on all online promotion facets, Website Depot, a digital marketing agency, and SEO Academy, an online platform offering over 13 courses on varied topics like analytics, community management, and content promotion. Known for his 'the sky is the limit' attitude, Danny extends his reach beyond business to teaching, having hosted numerous Google Connect events and digital workshops at significant events such as the Small Business Expo.
Loren Baker
Loren Baker is a luminary in the sphere of online marketing, standing out for his creative vision in crafting forward-thinking strategies. His journey in this field took off in 1999, when he spearheaded inventive projects involving organic search, content promotion, and digital advertising. He was instrumental in the growth of reputable organizations and companies, including Johns Hopkins, Consumer Reports, and Palm.
Loren's groundbreaking initiative, Search Engine Journal (SEJ), came to life in 2003. He has nurtured it to its current standing as a top-tier resource in the internet marketing domain. 2013 marked the inception of Foundation Digital, a dynamic digital agency co-founded by Loren in Los Angeles, working with high-profile clients like ESPN and American Eagle Outfitters. His proficiency in multiple facets of the online landscape is a testament to his exceptional leadership and innovative mind.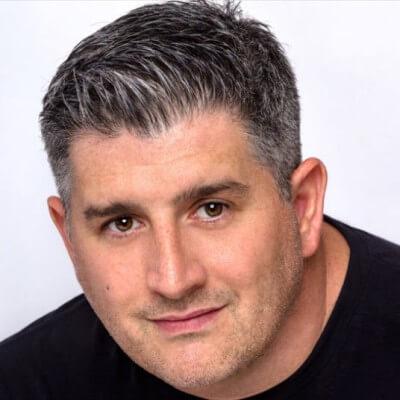 Jason Hennessey
With a rich journey starting from self-learning in 2001, Jason Hennessey became a master of the intricate Google algorithm, using it to propel multiple businesses to success. His ventures span from a thriving dot-com in the wedding sector to establishing Everspark Interactive, a firm that he later sold, consolidating his authority in the realm of legal SEO.
Under his leadership since 2015, Hennessey Digital transformed from a modest consultancy to a venture exceeding $10 million, earning a place on the Inc. 5000 list for three consecutive years by 2021. Jason also curates insights on iloveseo.com and orchestrates discussions on The Jason Hennessey Podcast.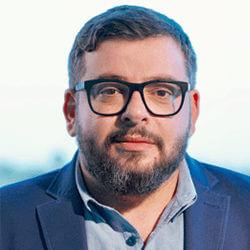 Arsen Rabinovich
Hailing from Odessa, Ukraine, Arsen Rabinovich developed a passion for the intersecting world of technology and marketing at a young age, a fascination that eventually paved his path to become an influential figure in the field. Building his career from the ground up, Arsen embarked on his journey as an independent SEO consultant in 2008. A year later, he expanded his reach by hiring his first employee, eventually setting up TopHatRank.com LLC in 2010.
In the bustling metropolis of Los Angeles, this dynamic entity has now carved a name for itself, receiving nationwide recognition for its innovative techniques, catering to an eclectic mix of clients from various sectors such as eCommerce, med-tech, finance, social networking, and entertainment, to name a few.
Conclusion
Los Angeles is a city of stars, not just in the realm of entertainment, but in SEO as well. The 15 Los Angeles SEO experts we have spotlighted today have proven their mettle by elevating businesses to the top of the search results. They do more than merely decode algorithms and devise cunning solutions – they translate their mastery into the language of success. Embrace the magic of SEO today, and open the door to a future where your business not only thrives but rules the digital arena.