Lyphe Doubles Traffic In Regulated Medical Cannabis Industry
70+
Compliant Articles Written

About Lyphe
Lyphe is the largest clinic offering medical cannabis treatment in the UK. The company offers an online service where patients can receive their medical cannabis prescriptions from the comfort of their own homes. The process works as follows:

1. Customers fill out an online eligibility form to check if medical cannabis is the right treatment for their condition.

2. If the patient is eligible, they book a video consultation with a specialist doctor who will assess the patient and prescribe a suitable treatment plan.

3. Once the prescription is written and approved, patients choose a nearby pharmacy to send the medical cannabis to.

4. Patients that are close to finishing their first treatment can then book a follow-up appointment with their specialist doctor who will review their progress, check the medication is working and adjust the prescription if necessary.

Although more scientific studies are needed to prove medical cannabis is an effective and safe treatment, most medical professionals are starting to accept that cannabis may offer a variety of therapeutic effects. From reducing inflammation and pain to preventing muscle spasms and seizures, many patients have reported a drastic quality of life improvement.

As the clinic is fulfilled online, Lyphe wanted to increase brand awareness, grow organic traffic and gain new patients. The team reached out to NUOPTIMA to help them achieve this, due to our extensive experience working in regulated and cannabinoid industries.

Lyphe decided to go with our basic SEO package, which includes 16,000 words of content, 3 high-authoritative backlinks and technical SEO support.
NUOPTIMA Team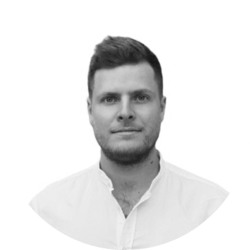 Viktor Bartak
SEO Lead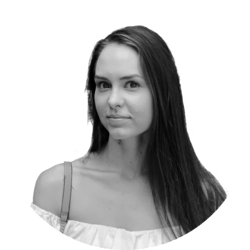 Liza
Lead Editor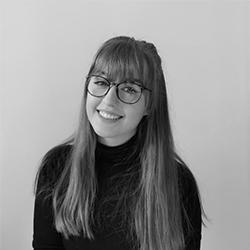 Ellie Louise Des Baux
Writer
Charlotte Vinall
Writer
Lyphes Team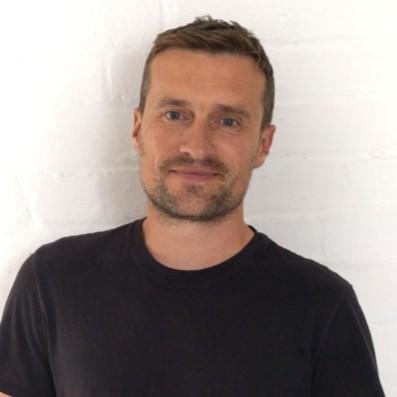 Andrew Tyler
CMO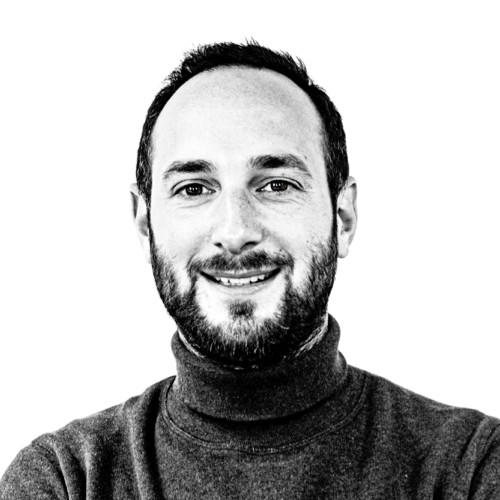 Jonathan Nadler
Co-founder & CEO
Action Plan
Our goal was to rank Lyphe for bottom-funnel medical cannabis keywords. We knew if we could rank high on Google for words such as 'medical cannabis clinic' and 'cancard UK application', Lyphe could consolidate itself as a category leader and generate much more revenue.

To achieve this, we needed to write informative content that was compliant with the Food Standards Authority (FSA) and the Medicines and Healthcare products Regulatory Agency (MHRA). Both governing bodies have strict regulations on making medical claims about cannabis, and our content needed to be compliant with these rules. If we failed to do this, we were at risk of having to remove all content from the website and losing all positions on Google.
Paid Ad Funnels vs SEO Funnel
The debate for many businesses is what growth channel they should prioritise: paid ads or SEO. But in regulated industries, choosing SEO is a no-brainer for a few reasons:
Unlike paid ads where you can be banned in an instant, you have security in knowing your investment into SEO will stand the test of time
SEO is much simpler to implement than attempting to bypass ad restrictions from huge conglomerates like Meta and Google
The return on investment (ROI) will always be better in the long term, as it's extremely difficult to run paid ads in regulated industries profitably
If Lyphe Were To Run Paid Ads…

If Lyphe were to run paid ads in the medical cannabis niche they would need to create cloaking landing pages. This is an intermediary page which is clean of any mentions of cannabis or health claims with the intention of circumventing the restrictions platforms like Meta and Google enforce on regulated industries. The customer would click on the clean ad, which then leads to the clean cloaking landing page. After that, the customer has to click on another link that redirects them to the real landing page where they can purchase the product/service.

The problem with this method is ads will always be extortionate, as it's difficult to communicate the benefits of the product/service you are selling within the initial ad, and once they do proceed through the funnel, it requires the potential customer to click multiple times to reach the end destination. In reality, most people will either ignore the ad, won't have the patience for the journey, or will simply get confused about the offering once they reach the cloaking landing page. The end result is sky-high cost-per-click (CPC), low conversion rates (CVR) and poor return on ad spend (ROAS).

The other issue is an ethical one. Some consider cloaking landing pages to be a black hat tactic, as you are circumventing the algorithm to advertise a product that is clearly prohibited in the platforms' terms of service (TOS). And besides the point – even if you were to do ads successfully, it is highly likely that eventually the platform will catch you and ban your account.

The conclusion here is to stick with SEO for the long run – it's easier to implement, the end results will always be better and you won't have sleepless nights worrying if your ad account will be banned in the morning!
Writing Compliant Content
70+
Compliant Articles Written
We had an obvious dilemma – within our content, we wanted to celebrate cannabis as a potential alternative medicine, but we weren't allowed to make claims about its therapeutic effects against certain medical conditions. To negate this issue while staying compliant, we created client-specific guidelines for our team around writing, editing and referencing.
Referencing

Although we couldn't make medical claims, there were no restrictions on exhibiting empirical evidence from trustworthy scientific journals. As long as we only displayed the evidence, didn't make any conclusions and were balanced in our approach, the content would comply with FSA and MHRA regulations.

To ensure we weren't misinterpreted by regulators, we coupled referencing with caution within our copy to make clear that the scientific evidence we presented wasn't considered irrefutable. We also used disclaimers to highlight that more peer-reviewed scientific literature needed to be produced before any conclusions could be made about the safety and efficacy of medical cannabis for the condition or therapeutic benefit we were referring to.

The below screenshots show how we approached referencing studies in an article on Chron's Disease.

The scientific literature we referenced was hyperlinked at the end of the articles in a bibliography section. This validated the accuracy of our content and gave readers the opportunity to examine the evidence directly from the source. Below is an example from our article on Chron's Disease.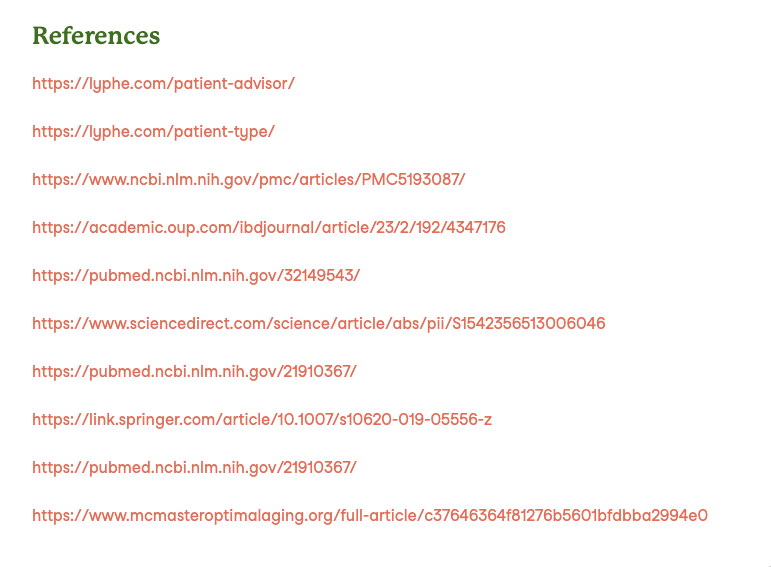 Writing
Writers were briefed over a series of calls on how to approach writing content around medical cannabis. Our lead editor also provided writing guidelines and examples of compliant content pieces. These measures were designed to limit the number of mistakes to reduce strain on the editing process.
Editing
Despite the preventative measures we put in place, we knew it would be impossible for writers to be perfect. That's why incorporated a rigorous editing process to ensure content was compliant before we published it on Lyphe's website. The stages of this process were as follows:

1. Writers sent content to editors for the first round of editing
2. Editors provided comments on grammar and compliance and sent content back to writers for amendments
3. Writers sent back content for final review. At this point, content should be grammatically sound and compliant, but if there were additional comments, the content was sent back to writers for amendments for the last time

4. Content was sent to Lyphe's experts for one last check – if anything was flagged, the content was sent back to editors for adjustments

5. Content is published on Lyphe's website
Results
70+
Compliant Articles Written
Over the course of 6 months, we achieved some great results with Lyphe. Thanks to our efforts in keeping content compliant and targetting bottle-funnel keywords, Lyphe has increased positions and traffic significantly. Below is a breakdown of the results so far.
Organic traffic increased from 3,685 to 5,987

Organic keyword top positions increased from 772 to 1,540

We are ranking number 1 on Google for a variety of bottom-funnel keywords.
| | |
| --- | --- |
| Keyword | New Position |
| how to get a cancard uk | 1 |
| how to get a uk medical marijuanas card | 1 |
| medical cannabis uk eligibility | 1 |
| how to get a medical marijuanas card uk | 1 |
| can card uk nhs | 1 |
| can card uk conditions | 1 |
| weed medical card uk | 1 |
| uk weed medical card | 1 |
| medical marijuana uk card | 1 |
| can you get a weed card in the uk | 1 |
| how to get cancard uk | 1 |
| can card eligibility | 1 |
| uk medical marijuana card | 1 |
| cancard cost | 1 |
| cancard eligibility | 1 |
| cancard uk price | 1 |
| medical cannabis prices uk | 1 |
| how much is a cancard uk | 1 |
| cannabis medical card uk | 1 |
| legal cannabis card uk | 1 |
| how to get a can card | 1 |
| purchase medical marijuanas near me | 1 |
| how much is medical marijuanas | 1 |
| how much does medicinal weed cost | 1 |
| am i eligible for medical cannabis | 1 |
| can cbd help ptsd | 1 |
| cost of medicinal weed | 1 |
| doctors that do medical marijuanas | 1 |
| free weed card | 1 |
| how to apply for a medical weed card | 1 |
| medical card for cannabis | 1 |
| medicinal marijuana doctors near me | 1 |
Conclusions
Our project with Lyphe is a great example of how to execute an SEO strategy in a regulated industry. It was imperative for us to keep content compliant to avoid penalisation from governing bodies, but we also needed to spark optimism for patients that suffer from ailments where traditional medicine hasn't worked.
By leveraging scientific research and expressing caution with disclaimers, we were able to avoid violating any regulations while also highlighting the exciting preliminary findings of medical cannabis's potential therapeutic effects. Due to our rigorous processes and guidelines in writing, referencing and editing, we were able to uphold these standards and reap the rewards. Over 6 months of SEO work, The Medical Cannabis has doubled its traffic and organic keyword top positions.
But this is just the start – now we have built topical authority and established Lyphes as the category leader in the UK, we have built a robust framework for growth throughout 2023.
>
Lyphe Doubles Traffic In Regulated Medical Cannabis Industry