As an education service provider, you are in the business of changing lives and shaping futures. But how do you reach those students who need your services the most? With so many educational providers vying for attention, it can be hard to stand out in a crowded market. But what if there was a way to connect with potential students when they are searching for your offer? That's the power of SEO. Optimising your website and content can increase visibility, build trust with your target audience, and attract more qualified leads.
In a world where online search plays a major role in the decision-making process, having a strong SEO strategy is essential for the success of your education services. Don't miss this opportunity to take control of your online presence and reach the students searching for your support.

Why is SEO for Education Services Important?
Most educational institutions have limited budgets, so it's vital to invest your money wisely to maximise these funds. Many assume paid advertising is a good option because it can attract traffic immediately. However, if you opt for something like Pay-Per-Click (PPC), where you pay for each click or impression, the traffic only lasts as long as you keep paying.
On the other hand, SEO is a long-term approach to improve your website's visibility and ranking in organic search results. It can save you money in the long run and attract high-quality leads who are actively searching for your services. SEO helps educational service providers build a solid foundation online, so they still reap the rewards even when they stop paying for SEO support. Doing this not only stretches the budget and increases ROI over time, but it also helps establish credibility within the industry.
SEO is crucial for creating an online presence that search engines (aka Google) and your target market trust. When done correctly, Google is more likely to rank your site over your competitors, making it easier for people to find your education services.
In short, SEO has a huge advantage, as PPC requires a constant stream of capital, and the cost increases over time. Therefore, SEO is the most cost-efficient option if you're looking to maximise your educational marketing budget.
Search Demand for Education Services on Google
How do you know it's worth investing in organic growth tactics? Are there enough people online searching for your services? Before you invest in SEO for education services, you need to make sure it's a viable option. Analysing the search demand for your niche is a great way to do this.

Since there are so many avenues to explore under the umbrella term 'educational services,' let's use tutoring as an example.

Tutoring is a vast topic, and there is a lot of competition between service providers. The above screenshot shows the search demand for the keyword 'tutoring.' Using Ahrefs, an SEO software, we can view data from all over the world. In this case, the image tells us an average of 83,000 people are searching for tutoring every month. That's a lot of potential leads for your business!
Moreover, this data also highlights the breakdown of this demand. For instance, there are an average of 34,000 searches from the United States every month and 4,200 searches from the United Kingdom. Tutoring is only one of many educational services, indicating that thousands of people search for your services every month.
Your Audience Uses Many Search Terms to Find Educational Services
In the example of tutoring, we know there is a lot of potential but also much competition. So, how do you use SEO to break through the noise and appear on the first page of Google?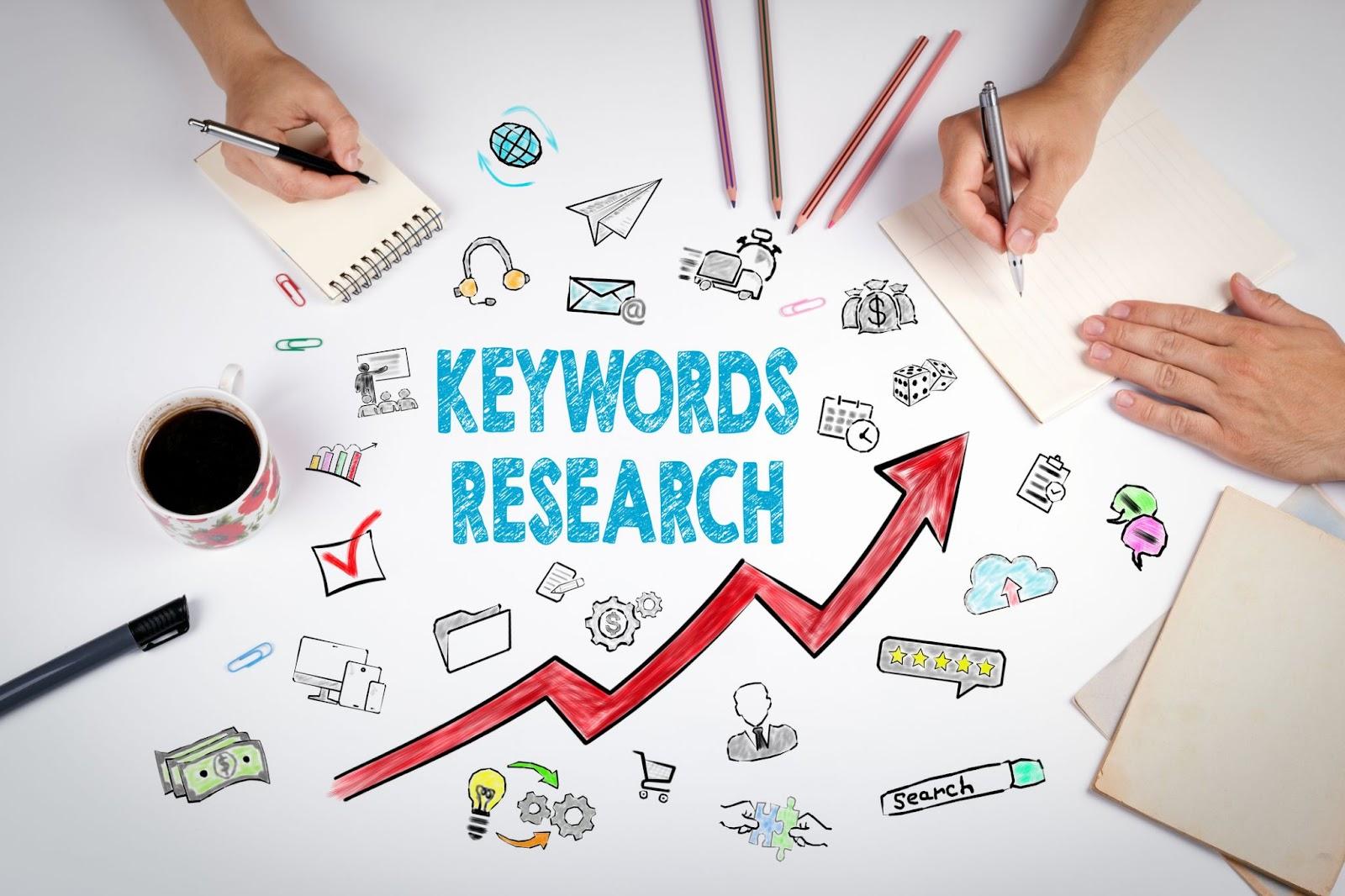 First things first, an SEO professional wouldn't just target one word. Since your audience uses hundreds of different search terms to find services like yours, it's vital to conduct thorough research to identify their interests and how they search. Once you pinpoint these, you can tailor your site to these keywords.
For example, people looking for education support may search for the following:
Education services in specific locations (e.g., tutors in London)
Types of education services (e.g., tutoring)
Education services for specific people or age groups (e.g., tutoring for teenagers)
Questions about the industry

SEO experts will analyse the data to assess the search demand of various keywords. Once they find enough relevant search terms, they create high-quality pages that rank well on Google to help you collect organic traffic.
Different keywords will target different search intents, such as people learning about your service or those ready to make a transaction. An SEO professional will position your website in the right searches to achieve the desired outcome, whether it's increasing brand awareness, generating leads, or making a sale.
By targeting your ideal buyer at different stages of their journey, you start building Topical Authority (TA). TA is the extent to which you demonstrate your expertise across the entire topic and helps search engines understand that your site is a trusted source in the niche.
The below image shows the average monthly search volume for some keywords related to tutoring services.



Although some have a lower search volume, it is easier to rank high on Google since there is less competition. Moreover, some low-demand phrases have super-high search intent, making it a valuable opportunity to convert viewers into leads or even buyers.
Targeting a range of keywords is particularly important if you have a new website. It'll be extremely difficult to rank on page one for a high-competition word such as 'tutoring' because you'll be going up against competitors with established websites and recognised authority. However, as you win the top positions for low-demand keywords, you'll build topical authority for your website. Over time, Google will view your site as credible and trustworthy for the highest spots. SEO is an effective tool for doing this as it helps Google understand that your pages are better than the competition and will make it easier to rank for competitive keywords in the future.
Other Educational Service Providers Are Already Getting Results From SEO
Other service providers in your niche use SEO to improve online visibility and attract clients. Let's take a look!
The online tutoring platform www.mytutor.co.uk is a great example of SEO at work. But what do the above figures mean? Firstly, organic traffic refers to the average amount of visitors they get per month from organic searches. In other words, it's free traffic! They aren't paying for ads but rather letting their SEO efforts do the work. Consequently, this site attracts 351 thousand people to their website every month through organic search results.
However, traffic value is another vital figure to consider. In this case, their traffic value tells us how much it would cost the website owner if they wanted to achieve the same amount of traffic from organic searches in paid advertisement. For clarity, this means they are saving an average of $126,000 a month by investing in SEO.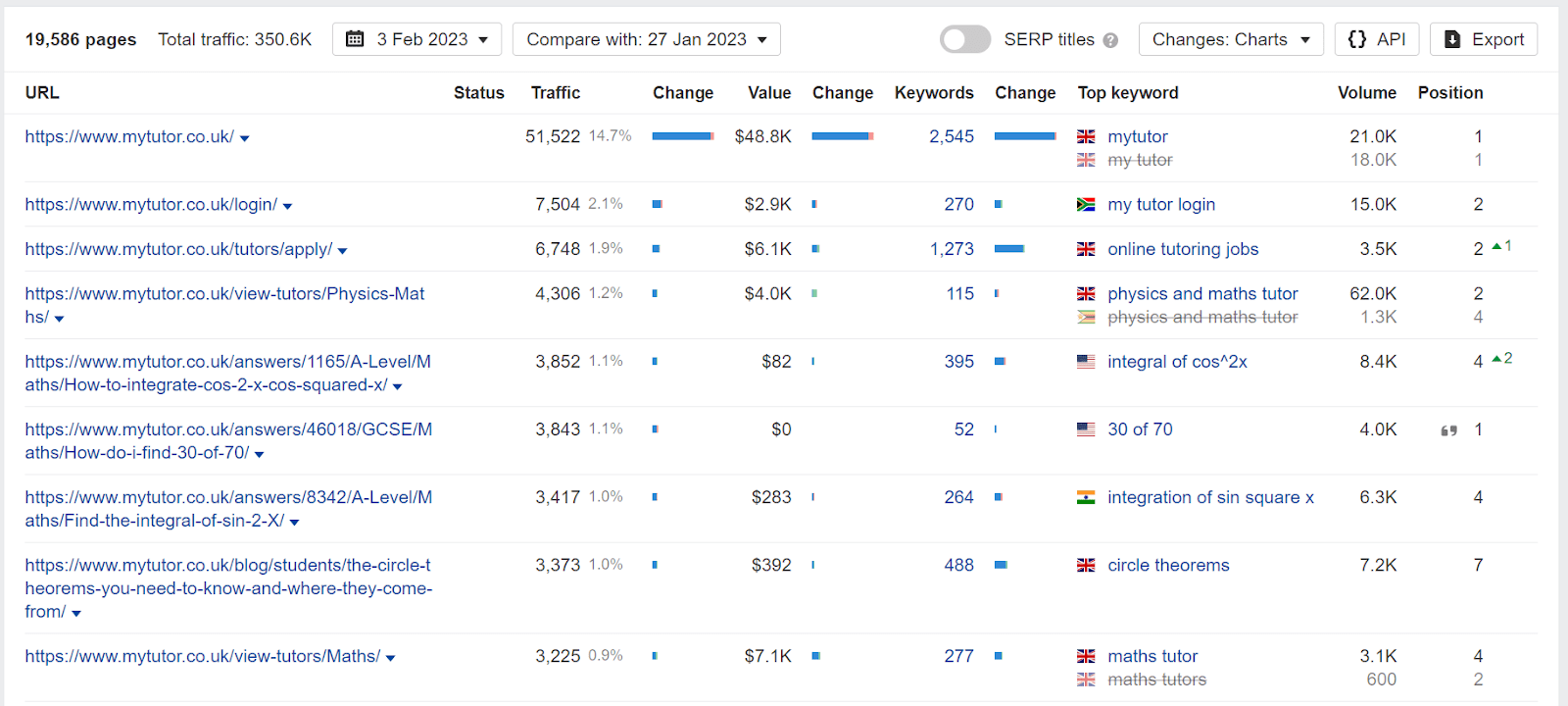 We can also look at which pages generate the most organic traffic for this brand. The above screenshot shows this site using SEO to target people looking for specific tutors. For example, they rank in position 2 for the keyword 'physics and maths tutor' and the top position for their brand name. Analysing this data gives you a brief insight into their SEO strategy and highlights their excellent brand awareness.
This example shows the potential of investing in SEO for education services. However, the above website is an industry leader, making it easier to see significant results. So, is SEO still effective for small websites? Yes! The following example shows why.

Here we have a tutoring agency whose online presence is considerably smaller than the previous example. The data indicates they are getting 2,200 average monthly visitors from organic searches. If they were to use PPC, they would be paying $2,700 every month to get the same results they get for free through organic search! While this may not seem like a lot compared to industry leaders, they still save thousands in advertising every month.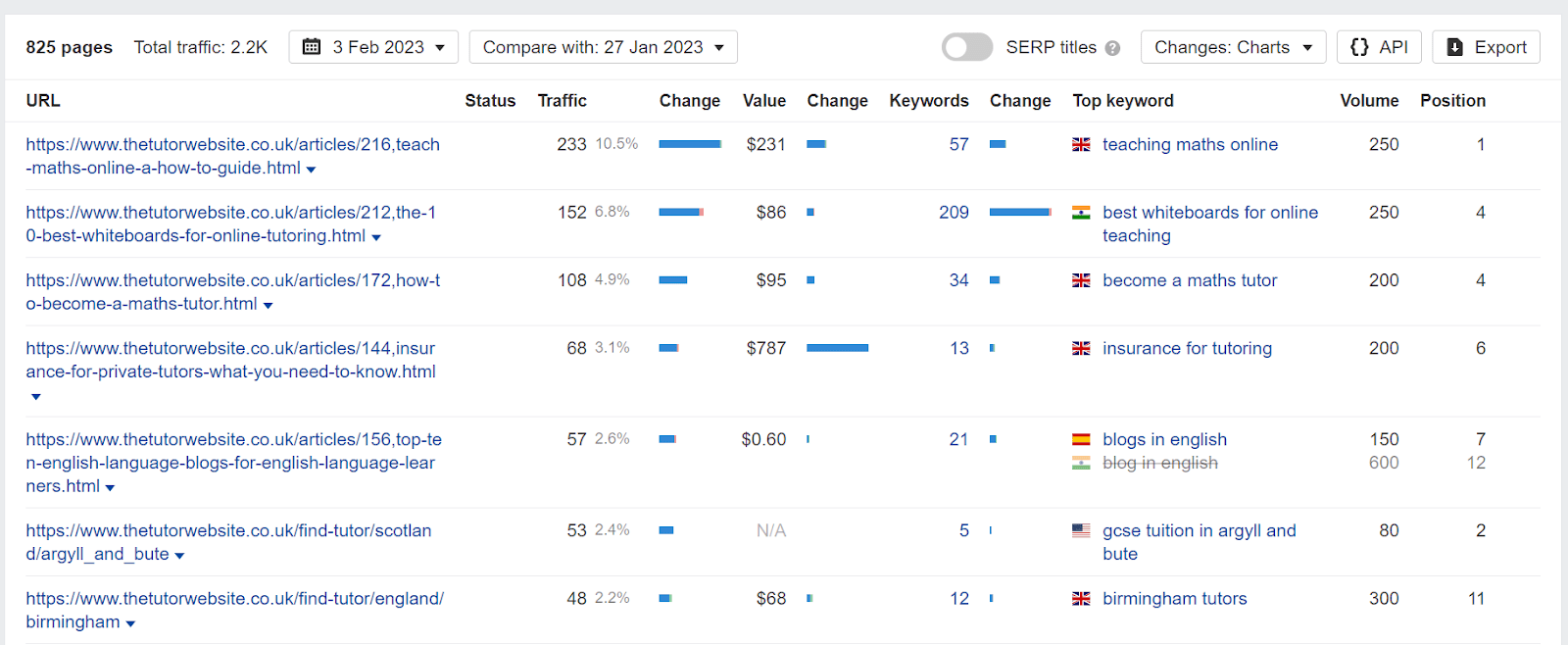 Despite not being an aggregator, this site has secured position one for the keyword 'teaching maths online' with an educational how-to article. In fact, many of their web pages rank on page one of Google for relevant search terms.
Furthermore, the keyword 'Birmingham tutors' shows us they are using a tactic called local SEO to target specific locations. Moreover, many of their top pages are blog posts that answer common questions and offer guidance. An SEO expert might review this data to identify where they are missing opportunities to attract organic traffic. Alternatively, they might consider other SEO tactics, such as technical fixes and backlinks, to ensure their site is optimised from all angles.
How Can an SEO Company Support Your Growth?
Marketing your educational services online takes time, effort, and expertise. While learning how to do it yourself is possible, it might take years to implement and achieve significant results. To avoid wasting time and money on ineffective strategies, you might consider outsourcing SEO.
When you invest in an experienced SEO agency like NUOPTIMA, you'll gain access to numerous marketing professionals, such as SEO writers, editors, technical specialists, and more. With years of experience behind us, we tailor our services to suit your business goals and get you on the first page of Google.
Our team understands the complexities of SEO and the importance of adhering to Google's strict guidelines. That's why we take a holistic approach to set your website up as an authoritative source in the eyes of Google while still providing genuine value to your customers.
Here are a few ways an SEO agency can support you:
Run an SEO audit to identify what is working, areas of improvement, and technical fixes.

Create a data-driven strategy that considers your budget, competitors, and target market.

Optimise existing pages to comply with Google's regulations and best practices.

Analyse your site with your competitors to identify relevant keyword clusters.

Create and publish SEO-optimised content to help your website rank for more keywords.

Create original backlink content and arrange for links to be placed on relevant educational websites.

Curate additional pages to increase opportunities to direct organic traffic to your website.
At NUOPTIMA, we take an active role in your growth and continue monitoring your success. Our expert teams are ready to address any issues that may arise, whether it's updates, technical fixes, or anything else. So, if you're looking for a hassle-free solution to promote your educational services, book a free call with one of our specialists to find out if SEO is right for you.
Talk to an SEO expert
We work with 100+ businesses. Book a slot now to talk to one of our experts.