Key Points
TikTok is a hugely popular social media platform, and to ensure your success on it, you need to keep track of your content's progress to determine what works. To do this, you need the help of TikTok analytics tools.
TikTok analytics tools can help you measure your success and evaluate if you have reached your campaign goals. These tools can help you be successful with social media marketing.
Examples of great TikTok analytics tools include Popsters, TrendTok, Exolyt, Quintly, and TikTok Pro.
Conducting this research is hard work and time-consuming, so many businesses choose to enlist the help of a growth agency. NUOPTIMA is a highly qualified and reputable growth agency that can assist you with TikTok marketing and promotion efforts. To learn more, book a free consultation call with our experts today.
Deciding to create an online presence on the social media platform TikTok is a very smart move, particularly if your target audience is relatively young. TikTok is a hugely popular app that has amassed over 3 billion downloads globally. Therefore, it is a fantastic way to interact with and appeal to your customer base. Indeed, TikTok marketing helps businesses attract users across the world.
However, because TikTok has become such a powerful platform, simply having an account and posting content is no longer enough. You will need to keep track of your content's progress regularly to see what pans out and what does not. This is where TikTok analytics tools step in. These tools can help you measure if you have reached your campaign goals. Analytics tools can be used to measure your success as well as to help you adjust your TikTok campaigns to make it easier to achieve your goals.
To help you find the best analytics tool for your TikTok profile, we have compiled a list of 16 of the best analytics tools currently available in 2022. Included are features of each tool and their pricing to help you determine the perfect fit for your TikTok marketing venture.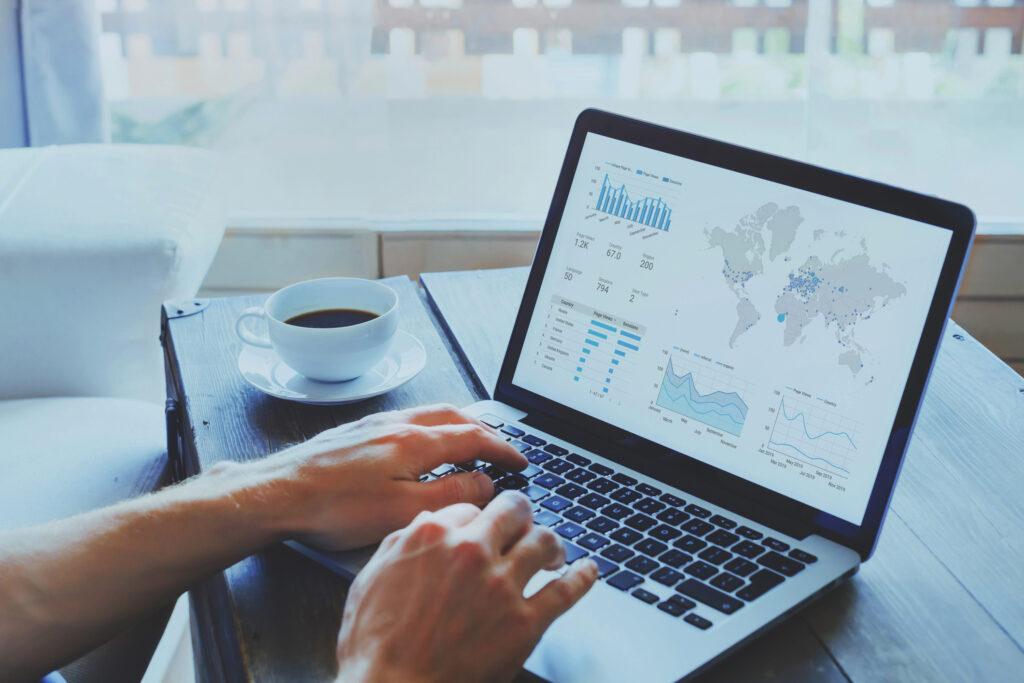 16 Best TikTok Analytics Tools for 2022
Popsters
Popsters is a well-known social media tool that allows you to receive statistics and compare and evaluate how efficient and effective your TikTok posts are. For instance, you can assess performance indicators such as the hashtags included or the time of posting. This kind of information can be used to check what sort of content resonates best with your audience. Many people also see it as a great tool to get TikTok competitor's analysis.
Features:
Filtering and sorting of posts: you can analyse different posts based on popularity, engagement, text length, and more. This helps you determine which type of posts are the most successful.
Performance indicators: You can check a post's performance through dynamics and page activity.
Statistics of activity in useful graphs.
Quick reporting: Exporting data using PDF, XLSX, JPG, PNG, CSV, or PPTX.
Make comparisons: Analysing and comparing various social media of different companies at once.
Pricing: Popsters offers a seven-day free trial. After that, for 30 days there is a charge of $9.99, and you can get a yearly subscription for $89.99. Please bear in mind that these plans are for one user and one social network only.
TikRank
TikRank is a free TikTok influencer analysis tool intended to help users analyse the traits of influencers. TikRank is notoriously basic and lightweight compared to other analytics tools. It has a database with around 1 million influencers where users can discover information about their amount of fans, views, and videos.
Features:
Allows you to bulk download TikTok videos.
Lets you analyse the traits of influencers.
Helps you select the right influencers for a potential partnership.
Pricing: FREE
Pentos
Pentos has two features on offer in analytics and monitoring. The analytics feature allows you to view comprehensive performance data for hashtags, posts, songs, and profiles. By using these useful metrics for hashtags, videos, and songs, you can attract new users to expand your audience. You can also keep track of your organic activation campaigns.
Features:
Video, song, profile, artists, trends, challenges, and hashtags analytics.
Data sorting.
Weekly performance reports.
Export data as CSV or PDF.
Pricing: Pentos offers a free 14-day trial. After that, prices start at $49 a month.
Brand24
Brand24 is not exclusively a TikTok analytics tool. It can be used to track the usage of your hashtags on various platforms, including TikTok, Instagram, Twitter, and Twitch. First and foremost, it is an efficient way of monitoring your product or brand on the internet. Brand24 also measures the hype around your product, brand, or keyword. It has an all-in-one Hashtag Analytics tool where you can see the number of hashtag mentions, their sentiment, social media reach, and the most influential profiles using them. Brand24 lets you track the volume chart to see how your hashtags trend. Then, you can use hashtag analytics to discover what social media reach they project across social media platforms as well as other sources. This tool gives you instant notifications about alterations in hashtag performance, so you will be informed when your hashtags go viral.
Features (of Hashtag Analytics):
Discover the most active profiles that are using your hashtags.
Track your hashtag reach.
Find out what influencers are using your hashtags.
Pricing: Brand24 offers a 14-day free trial period. Then, prices begin at $49 per month for an Individual subscription, $99 per month for Team, $149 a month for Pro (the most popular option), and $249 per month for an Enterprise subscription.
TrendTok
TrendTok is an analytics tool that helps influencers identify, track, and forecast TikTok trends via location and category. This data can help you benefit from upcoming trends sooner so you can make viral videos and, consequently, get more organic followers. Owing to artificial intelligence (AI), the trend suggestions are personalised and catered to you. You can save your favourite trends to easily keep tabs on how these trends perform.
Features:
Trend predictions with AI's help.
Analytics on new, rising, and declining trends.
Personalised trend suggestions.
Save trends: save trending music and sounds so you can use them when you want.
Pricing: You can pay $2.99 per week or $19.99 a year. While the website says you can try it for free, it only lets you see the trends for the Beauty Gurus catalogue.
Iconosquare
Iconosquare is both a social media analytics and management platform. It has only recently added TikTok to its social networks, joining Facebook, Twitter, Instagram, and LinkedIn. It is believed to be complementary to the analytics available on TikTok. This tool presents the necessary analytics to assist brands and influencers in comprehending if they are on the right lines toward a solid and successful strategy, as well as have the ability to make purposeful decisions thanks to reliable information.
Features:
Individual video detailed analytics.
Optimum time to post.
Media lifespan.
Chart export.
Most engaging videos.
History of Views, Likes, Shares, and Comments, as well as Post history and density.
Engagement and performance measurement.
Pricing: There are three pricing tiers. A Pro subscription costs $49 a month, an Advanced subscription costs $79 per month, and an Enterprise subscription is customised and requires you to contact them to establish a price.
Keyhole
Keyhole is a social media reporting and analytics tool for agencies, brands, and influencers. It lets you automate your social media reporting while simultaneously saving you time in the process. Its analytics enables you to see how your content is performing, what your audience is looking for, and the influencers driving return on investment (ROI).
Features:
Hashtag tracking and analytics.
Recommendations to improve engagement.
Identify your top posts.
Influencer tracking and analytics.
Analyse engagement.
Profile and competitor analysis.
Pricing: Custom pricing for businesses of all sizes.
TikBuddy
TikBuddy is an extension that amalgamates with TikTok directly. It is a tool which exclusively focuses on TikTok and short-video analytics to strengthen marketing initiatives on TikTok. TikBuddy collects open data and filters, arranges, and reconstructs the raw data, and presents helpful analytics for TikTok creators. It lets you view any TikTok stats (and gain access to them in real-time) and look at any creator data through TikBuddy's metrics. Some people consider this tool a way to step ahead of competitors.
Features:
Hashtag analysis.
Video and music statistics.
Influencer marketing with feedback pre- to post-campaign.
Access to relevant industry insights from expert research and interviews.
Analytics and account management (such as creator stats and global and country creator score).
Pricing: TikBuddy offers a FREE browser extension that integrates with TikTok directly. TikBuddy offers a free trial period, with costs starting at $69 a month for a basic plan.
Melody Socials
Melody Socials was created after its two founders spent many hours searching for influencers, so they created a tool to automate this search. It relies on data to automate how you search on TikTok through recommended profiles. The main downside to this tool is the price.
Features:
The simplicity of the user interface (UI) makes it easy to search similar profiles on TikTok based on criteria.
Real-time database with current search results.
This tool promises to help you locate results 100 times faster and efficiently export all your needed contacts.
Search by hashtag and filter by location. With the Platform package, you can include searching by sound and unlimited contact exports.
Pricing: Melody Socials offers a 30-day, 100% money-back guarantee. A Brand subscription costs $199 a month billed yearly, an Agency subscription costs $349 a month billed yearly, and a Platform subscription costs $699 a month billed yearly.
Socialinsider
Socialinsider is a powerful Instagram marketing tool that can also be used for TikTok analytics. It is aimed at digital agencies, making it simple to measure and track your influence network. Alternatively, you can get a quick overview of how your various marketing campaigns are performing. Essentially, it is a highly favoured, premium, comprehensive social media tool for analytics. You can create side-by-side comparisons to determine which influencers have the best engagement. Moreover, you can use Socialinsider to create side-by-side comparisons of your competitors to get a clearer insight into how you compare.
Features:
Top hashtags.
Premium social media analytics and reporting.
Competitive insights.
Profile statistics.
Key metrics include average engagement, average engagement rate, the best time to post, total plays, interactions, total plays, and music.
Pricing: For the Social Media Manager subscription, it will cost you $83 a month billed yearly, for an Agency subscription, it will cost $166 a month billed yearly, and for an Enterprise subscription, the pricing is customised.
Exolyt
Exolyt is solely focused on TikTok. This tool is aimed at marketers, content creators, influencers, and agencies. It can be used to view analytics, track statistics, and gain a clearer understanding of engagement. A particularly useful feature, similar to Socialinsider, is the ability to create side-by-side comparisons of two TikTok profiles. You can use this to discover information such as which influencer has the bigger following and which influencer has the most engagement.
Features:
Measure and track profiles based on follower count, daily progress, engagement rates, comments, and video views.
Video statistics.
Profile growth and stats.
Competitive insights.
Pricing: With Exolyt, an Influencer subscription costs $49 + VAT per month, an Agency subscription costs $249 + VAT a month, and an Enterprise subscription charges $599 + VAT per month.
Storyclash
Storyclash lets you track influencer campaigns, your brand, and competitors on TikTok. It can also be used to see what is currently trending. This is a key benefit as it helps you improve your marketing strategy. By browsing hundreds of trending videos, you can receive numerous content ideas for your next campaign.
Features:
Discovering brand mentions on TikTok.
Reports of your influencer campaigns.
Benchmarking your brand against competitors.
Improve TikTok marketing strategy.
Pricing: Storyclash offers two packages that can be used separately or together. The Discover Creators subscription costs €299 per month, per country, for 12-month contracts, and the Campaign Tracking & Reporting costs €599 per month for 12-month contracts. Alternatively, you can opt for an Enterprise Solution where you can request a custom package.
Analisa.io
Launched in 2019, Analisa.io is a relatively new tool. It is powered by AI and is aimed at brand marketers, influencers, agencies, and media publishers. Analisa.io gives you access to raw data, such as the number of likes and analytics (analysis of the raw data).
Features:
Content analysis.
Campaign reporting.
Follower audience demographics.
Content and influencer optimisation.
Competitive analysis.
Pricing: There is an option for a free Basic plan, but it provides no data or analytics for TikTok. There are three paid plans: Premium for $59.35 per month, Plus (the most popular choice) for $109.55 per month, and Pro for $199.35 per month.
TikLog
TikLog is an excellent tool if you want to grow globally. It is an analytics app that gives you critical data for an effective content marketing strategy. It provides relevant data on each video, such as video description, creation date, duration, hashtags, number of reactions, views, likes, comments, shares, and engagement. There is also information on deleted videos. TikLog is useful as all the competitors' profiles you input will be monitored daily. There is also helpfully a summary of all accounts, a quick access panel, and daily differences in statistics. You can also add up to 100 accounts on TikLog!
TikLog can generate data within just ten minutes of entering that specific profile. Accounts that have more information could take longer. All the profiles' performances are updated once a day. TikLog provides you with the information you need to perfect your content. It is lauded as having a user-friendly interface that is usefully divided into Accounts, Analytics, Trends, Hashtags, and Comparison.
Features:
Offers over 30 metrics.
Gives data correlation analysis.
Allows 100 profiles to be monitored.
Data recorded every 24 hours.
Impressive design, features, and usability.
Pricing: TikLog offers a free seven-day trial period. A monthly subscription for one account will cost $4.17, while a yearly subscription for one account costs $35.
Quintly
Quintly was originally founded in 2010 as a tool to compare Facebook pages. It has evolved since then and is especially popular among social media managers, marketing agencies, and brands as it offers an easy dashboard that can be shared with company executives and clients. Plus, it offers strong reporting that lets you convert your analytics into recurring and automated reports (and you can add notes to these). Quintly helps managers, creators, and agencies shape their TikTok strategies by tracking, analysing, and optimising multiple accounts at once.
Features:
Measure the performance of TikTok campaigns alongside your other social media campaigns.
Keep track of vital metrics such as likes, follower count, comments, views, and shares.
Measure progress and optimise your strategy with ease.
Receive recurring, automated reports for your campaigns on TikTok through CSV, XLS, PDF, and JPG.
Over 400 metrics.
Pricing: The cost varies depending on the amount of profiles you wish to analyse and how many people will be using the platform. Quintly charge a flat fee for all of its features + €15 per profile + €20 per user.
TikTok Pro Account
A further option is to sign up for a TikTok Pro account rather than spending money on separate third-party software. TikTok Pro allows you to view specific analytics such as when (date and time) your video was engaged with or viewed more often. This allows you to adjust your activity on TikTok. TikTok Pro is free and easy to get. Simply follow these instructions:
Launch TikTok.
Go to the 'Me' tab.
Click on the three dots at the top of the screen to go to Settings.
Click 'Manage Account' and then 'Switch to Pro Account'.
Choose between a Creator or Business account and fill in the requested information.
Click 'Done'.
Features:
Overview of profile views, video views, and followers.
Location demographics.
Information on your followers' favourite videos.
Reports on the gender of your followers.
View when your video was engaged with or viewed more regularly.
Gives you the latest statistics for posts from the past seven to 28 days.
Pricing: FREE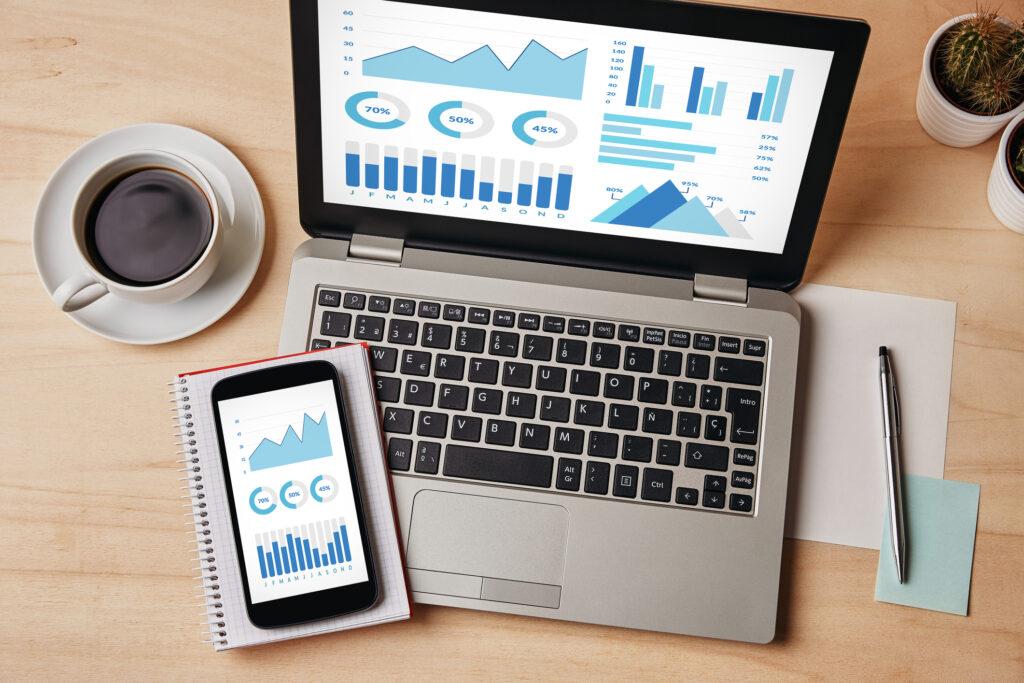 Final Thoughts
Ensuring that you have a strong marketing strategy on TikTok is absolutely key. It is such a popular platform that it is no longer enough just to post content. To ensure your success on this platform, you need to track your content's progress to determine what works, and this can be done with the help of TikTok analytics tools. Examples of tools you can use include Popsters, TrendTok, Exolyt, Quintly, and TikTok Pro. Conducting this research is hard work and time-consuming, so many businesses choose to enlist the help of a growth agency to help them grow their brand effectively with the long-term in mind. NUOPTIMA is a highly qualified and reputable growth agency that can help with your TikTok marketing and promotional efforts. Book a free consultation call with our experts today to discover more and see how we can help your TikTok profile thrive.
Talk to an SEO expert
We work with 100+ businesses. Book a slot now to talk to one of our experts.
---
FAQ
Why is it important to use TikTok analytics tools?
TikTok analytics tools can help you measure your success and evaluate if you have reached your campaign goals. These tools offer interesting insights so you can understand how best to target your audience. Analytics tools can help you be successful with social media marketing.
Are there any free TikTok analytics tools?
There are numerous free TikTok analytics tools. The ones mentioned in our article include TikRank and TikTok Pro.
What are the best TikTok analytics tools?
The best TikTok analytics tools vary depending on your brand and what sort of information you are seeking to find out. This article lists 16 of the very best tools around in 2022.