Introduction
Continuous technological advancements have made it urgent for firms to establish an online presence. This, thereby, signals the increasing importance for companies to develop e-commerce marketing capabilities in order to safeguard their long-term competitiveness and survival.
Having mentioned that, it is essential to highlight that e-commerce marketing involves:
Drawing in potential customers to a company's online store.
Converting them into sales and, subsequently, new clients.
In essence, one could adopt several techniques, ranging from organic traffic and Search Engine Optimisation (SEO) to targeted advertising via Facebook and Google. Also, paid and non-paid marketing strategies can be combined to determine which marketing mix drives the most sales.
Nonetheless, e-commerce marketing promotions are not stagnant. As marketing tactics and marketplace algorithms evolve, a company's strategy has to adapt to achieve the highest return on ads spent and the associated costs of non-paid growth strategies such as SEO. Thus, this article seeks to analyse the top e-commerce marketing agencies in the United Kingdom in 2023.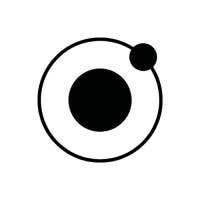 NUOPTIMA
Yes, that's us! You've found this page because we're so good at digital marketing we're able to promote ourselves.
A bit about us
We're an honest growth agency and our goal is to drive qualified traffic and profit for your business. 
We don't work with everyone. In fact, we actively refuse 50% of all businesses who try to work with us. That's purely based on if we think we can make your campaign a success. We only grow as an agency, if we can get you results and you refer us to your friends and family. 
Before you choose a marketing agency, reach out to our team. We'll objectively tell you what we think and if it's good, we'll propose a fair price alongside a set of growth expectations and KPIs.
Once you start to work with us, you'll be in regular contact with our team. You'll be provided with extensive data tracking and will see us on regular calls.
Our SEO capabilities
We've worked on over 200+ projects

We employ a team of over 40 marketing specialists

We're a full stack agency, meaning we work on SEO, PPC, CRO, Ads, Social Media Content, Brand Building, and more 

Costs start from $1,000 per month depending on your requirements 

We've worked with local service providers all the way to public companies.

We've worked across B2C and B2B, having driven brands to 7 figures in sales, and exceeded B2B SQL quotas
Next steps
Firstly, you should visit our specific services pages in the header menu.

Then, you should read through some case studies

here

.

And when you're ready, send us a message or book a call

here

.
Headquarters: London, UK
Founded: 2020
Specialisation: Full-Stack SEO Agency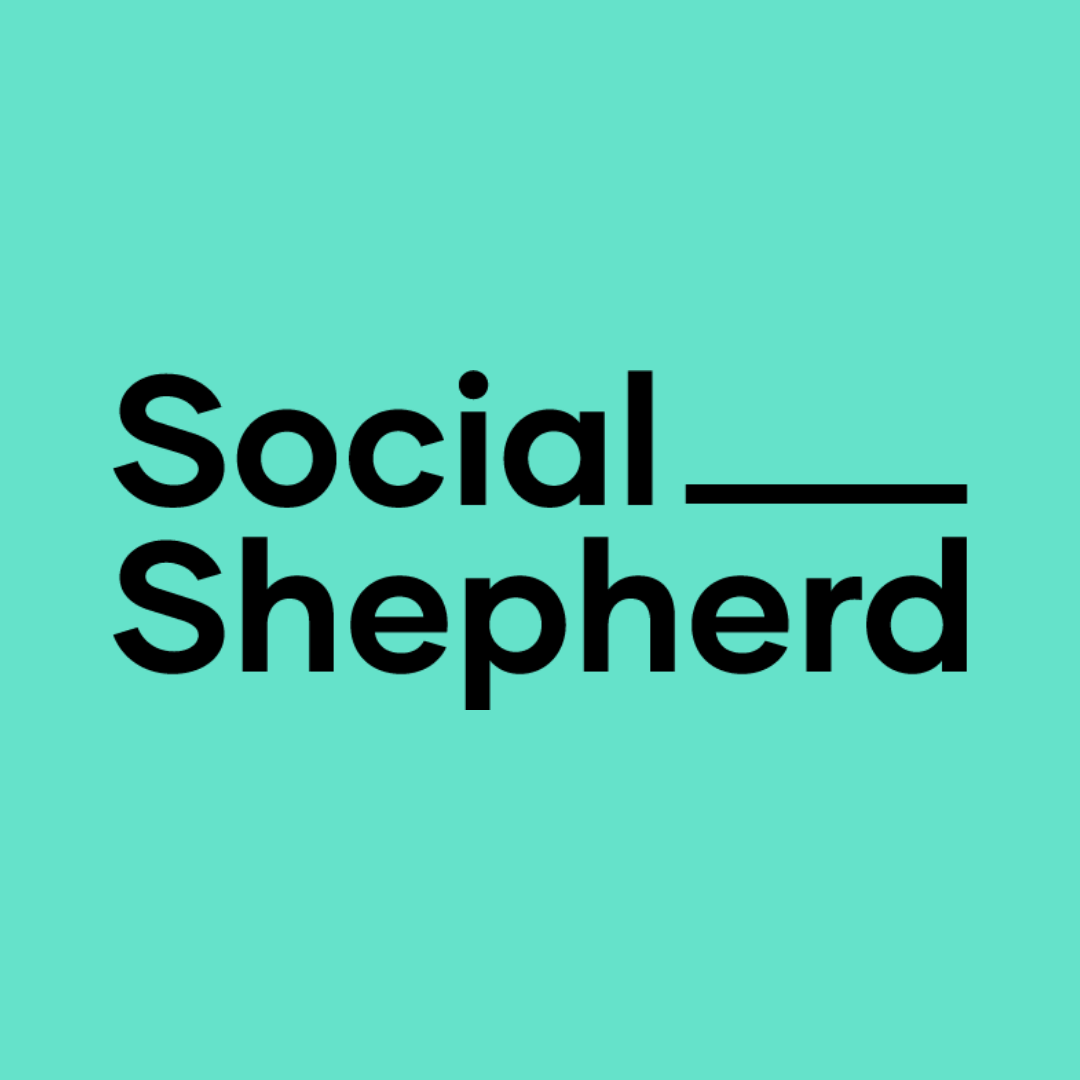 The Social Shepherd
The Social Shepherd is a specialist agency providing several services to e-commerce brands. Their award-winning paid social advertising team has a proven track record of delivering consistent results across numerous platforms, including Pinterest, TikTok and Snapchat. The agency also manages all Pay Per Click (PPC) activity facets, including: 
Google Shopping 

Google Search Ads 

Google Display 

Bing Advertising 

Microsoft Advertising. 
The team has a myriad of experiences in spotting gaps in existing PPC tactics, thereby lowering Cost Per Acquisition (CPA) and generating a High Return On Advertising Spend (ROAS) for e-commerce brands.
Moreover, The Social Shepherd provides social media content and management services. The team aims to foster a community for each brand, building trust with their audience and increasing customer lifetime value. In addition, the agency also possesses a creative studio that produces video content and lifestyle photography with quick turnaround times. The company can also handle larger productions, including hiring models and locations for high-end videos. 
Lastly, The Social Shepherd also offers revenue-tracked influencer marketing campaigns that utilise both nano- and macro-influencers to boost awareness and sales, thus bringing in a consistent stream of user-generated content for e-commerce brands.
Some of the notable client case studies by The Social Shephard include:
Helping Godiva reach 72,000 views on organic reels between November 2021 and March 2022.

Assisting Vivense generated more than 46,000 engagements and hit 1.3 million users.
Headquarters: Bath
Founded: 2003
Speciality: Social Media Marketing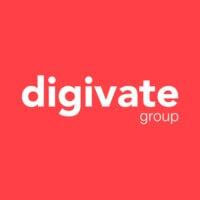 Digivate Group
The Digivate Group comprises an expanding unit of digital marketing, design, and development agencies located in Shoreditch, London. It includes Digivate, Energy House Digital, and Neuro Web Marketing, collectively holding 37 years of experience. 
The core objective of Digivate Group is to become the fastest-growing full-service digital marketing agency in the UK, providing all things digital, ranging from:
SEO

PPC

User Experience (UX) Design

WordPress Development

Integrated Digital Marketing

Website Development Services
Furthermore, they have successfully utilised their expertise and experience in helping clients achieve the following milestones: 
Helped Upfield launch a new corporate identity online to achieve a 28.5% increase in organic sessions.

Enabled Artigiano to establish an e-commerce presence and increase brand impressions by 131%.

Used their evidence-led approach to increase sales by 30% in only three months.
Headquarters: London
Founded: 2018
Speciality: Full-Service Digital Marketing 
PushON
PushON is an award-winning full-service e-commerce agency. They are a highly specialised and devoted team of experts with expertise in:
Magento Website Development

SEM

Social Media

Blogging

PR and Reputation Management

SEO

PPC

Online Marketing Consulting
The team at PushON pays attention to their client's needs and employs a wide range of online techniques to attain their desired targets. Whether it is regarding producing leads and encouraging sales on a website, revamping a website, or elevating brand awareness, their approach is ethical and simple.
PushON has offered services to clients across a wide range of sectors, ranging from public relations to manufacturing. Intriguingly, the company has successfully helped clients market anything from museums to wallpaper. 
Some of their successful case studies include the following:
Generated £1m revenue in one month with a 15% increase in conversions for Silver Cross.

Built an effective Progressive Web App (PWA) for Brandon Hire Station. 
Headquarters: Manchester
Founded: 2005
Speciality: Full-Service E-Commerce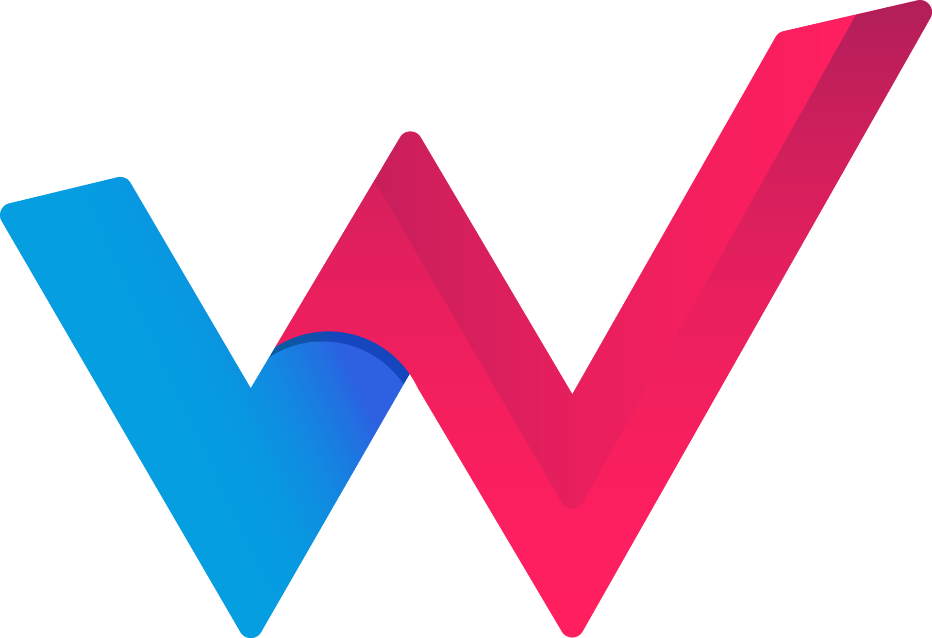 ConversionWise
ConversionWise aims to assist businesses in boosting their online successes via high-converting landing pages and conversion rate solutions. In today's era of exceptional online consumer demand and shorter attention spans, it is critical to make every visit count and maximise Returns On Investment (ROI) from advertising budgets.
Since its establishment, ConversionWise has developed into a team of driven and enthusiastic conversion experts across the globe. They have designed thousands of landing pages that repeatedly yield results and have brought millions in revenue for their clients. Some noteworthy examples include:
Over 148% conversion rate for Lunar Lanterns

Over 74% conversion rate for Elettra
Headquarters: Bristol
Founded: 2013
Speciality: E-Commerce Development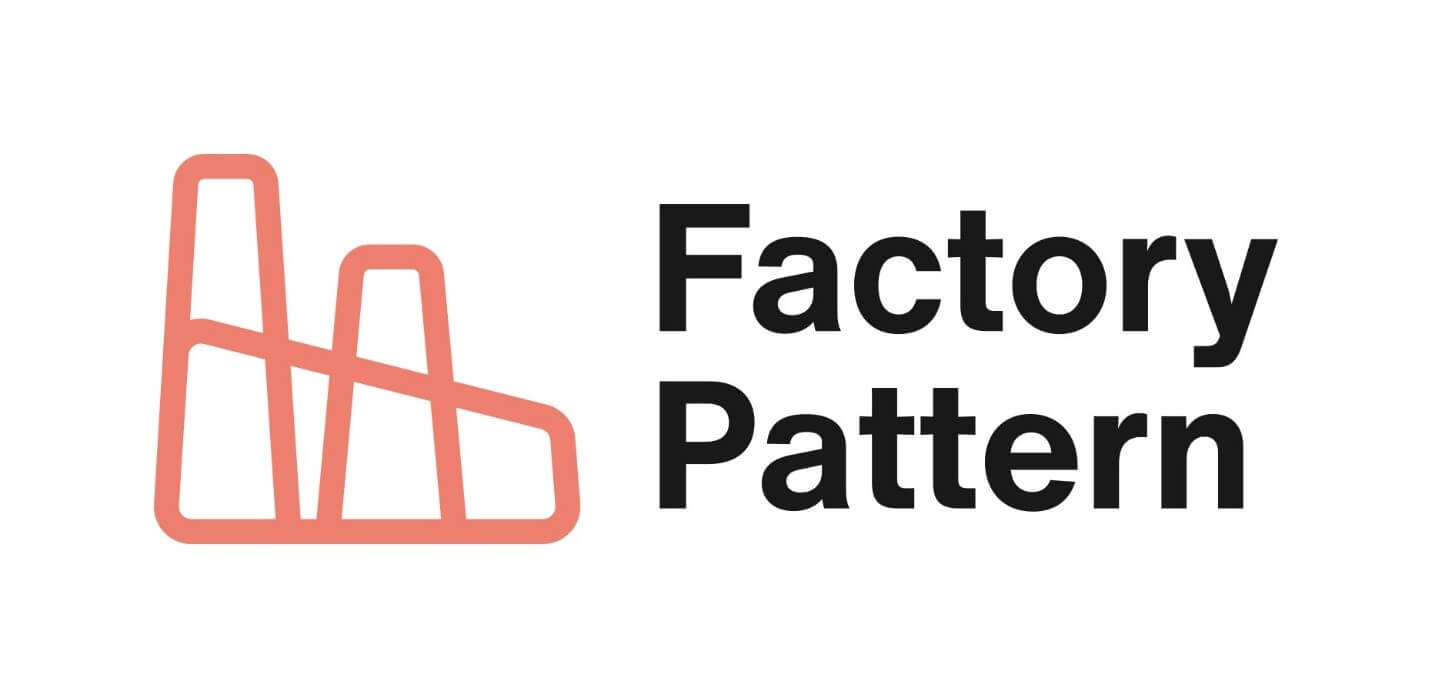 Factory Pattern
Factory Pattern is an e-commerce Conversion Rate Optimisation (CRO) specialist. In order to lower Cost Per Action (CPA) and boost conversions, their CRO services include:
Developing Targeted Landing Pages

Running A/B Tests and User Testing

User Experience Research and Optimisation

Website Design and Development

Online Marketing
From meticulously creating a PPC strategy to carefully editing blog content, every aspect of a project is given equal weight at Factory Pattern. 
Their client portfolio boasts names such as:
Rebrand and Custom website for Pecometer 

UX design and Shopify development for Watch Pilot
Headquarters: Cheltenham
Founded: 2008
Speciality: Digital Marketing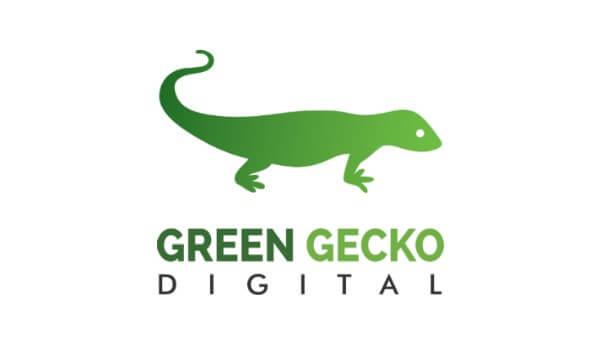 Green Gecko Digital
The main areas of expertise for Green Gecko Digital include:
SEO

Website Design

Social Media Management Services
The group includes programmers, designers, and creative professionals who produce excellent website designs, successful digital growth plans, and first-rate SEO solutions for your company. Hence, your company's vision will be launched, your internet presence will be established, and, best of all, your conversion rates will be greatly improved by Green Gecko Digital.
They have successfully worked with the following:
Lawrence and Lawrence

Leon and Company

EcoVibe
Headquarters: Leeds
Founded: 2016
Speciality: Digital Marketing, SEO and Website Design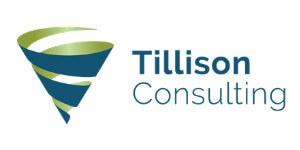 Tillison Consulting
Leading the way in the field of digital marketing is Tillison Consulting. The team of digital marketing professionals specialises in the following:
PPC

SEO

Digital Marketing Tactics

Social Media Management

Website Design
Its goal is to enable firms to realise their potential through education and cooperation. Tillison Consultancy has created over £30 million in sales for their clients globally by concentrating on delivering high-quality outcomes through an organic approach to digital marketing. The organisation has aided hundreds of clients in enhancing their local, national, and international enterprises.
Some of their notable case studies include the following:
Achieved a 30% increase in organic page views for Connell Co-op College.

Generated over 2,500 website clicks for the University of Portsmouth. 

Produced a 900% increase in online sales for Hildon Water. 
Headquarters: Hampshire
Founded: 2007
Speciality: Full-Service Digital Marketing 
Green Nineteen
Green Nineteen is a website design company specialising in creating conversion-focused websites for clients in the non-profit and small business sectors across the UK. Since they are passionate about producing outcomes, they begin each project with a well-defined plan and in-depth knowledge of the client's industry and target market.
They also understand the value of ongoing assistance. Hence, while having a visually appealing website is crucial, success for them is ultimately determined by how frequently you monitor, modify, and update it. On that note, Green Nineteen can act as a dedicated business partner to help clients achieve all their goals. 
Some of the major names they have worked with are: 
Barbourne Brook 

The Iceland Supplier Optimisation Team 

Trees by Design
Headquarters: Malvern
Founded: 2008
Speciality: Website Design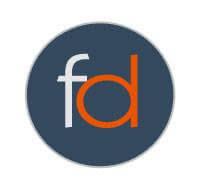 Finley Design
Finley Design is a website design company specialising in developing websites for small businesses, start-ups, and e-commerce brands. In general, the company ensures that you have complete control over your website and that you can obtain ROI right away with the help of their expert and cost-effective website solutions.
Clients from many industries, including fashion, technology, accessories and cuisine, have worked with Finley Design. For example, some of the impressive track records of Finley Design include:
Constructing an e-marketplace to sell a variety of baby products for The Baby Sleep Shop.

Redesigning the website and introducing a new customer booking system for Ride Leisure.
Headquarters: Cambridge
Founded: 2019
Speciality: Digital Website and E-Commerce Specialist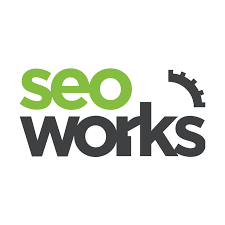 The SEO Works
The SEO Works is a supplier of search marketing, websites, and sponsored social to successful small and medium-sized businesses (SMBs) and well-known brands. They firmly believe that digital marketing is the way of the future. To assist their customers in succeeding online, The SEO Works provides various digital marketing services, including: 
The company has worked with clients from a wide range of sectors like manufacturing, education, and healthcare. Several interesting case studies include:
Helping Twig Education boost their organic users and organic clicks by 247% and 261%, respectively, year-on-year.

Enabling Weldricks Pharmacy to gain an additional 54% in online conversions with the same budget, resulting in a significant ROAS.
Headquarters: Sheffield
Founded: 2008
Speciality: SEO Marketing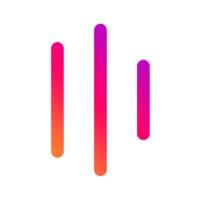 Creative Brand Design
Creative Brand Design is a digital agency that has received recognition for its skills in the following areas: 
Custom Website Construction 

Digital Marketing Services 

SEO. 
The method adopted by the agency is built on teamwork and involves a staged process that considers all facets of website design and branding, interaction, and user experience to develop state-of-the-art solutions.
Their main focus is creating immersive digital experiences that give clients a competitive advantage and a significant ROI. Consequently, various companies have engaged the services of Creative Brand Design to revamp their respective websites. Examples include the following:
Alvarium 

Lymore  

The UK's Department for International Trade 
Headquarters: London
Founded: 2007
Speciality: Website Design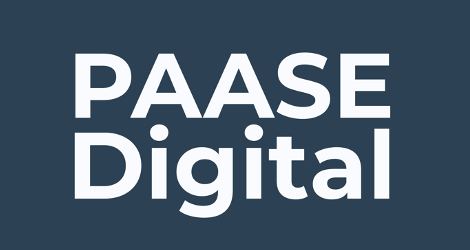 PAASE Digital
Digital marketing automation company PAASE Digital focuses on maximising performance in the following:  
They provide efficient Customer Relationship Management (CRM) methods that promote growth using customer data. PAASE Digital is the first Klaviyo Master Elite Partner in EMEA and ranks in the top 0.02% internationally with an emphasis on customer-first values.
PAASE Digital begins with an analysis of the client's brand and target market. Then, in order to identify areas for improvement, they look at the competitors and the present customer journey. Moving forward, they prioritise a list of tasks to help clients accomplish their goals. On that note, PAASE Digital's recent case studies include instances where:
Email marketing led to an 808% increase in orders for Curlsmith's hair care products.

A 670% rise in Musclesquad's database.

A 267% increase in Sophie Allport's email automation revenue.
Headquarters: Buckinghamshire
Founded: 2019
Speciality: Marketing Services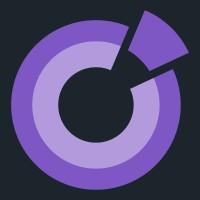 Cremarc
Cremarc is a B2B digital marketing firm that only works with companies in the technology industry. Their in-depth knowledge of the industry enables them to assist clients in outperforming their rivals and obtaining the maximum ROI feasible.
Cremarc's approach entails a thorough grasp of the client's industry, the elimination of complexity, the introduction of creativity, and a concentration on achieving results. The business places high importance on evidence, statistics, and verifiable progress, to give clients real results. 
In particular, Cremarc works quickly and uses what they refer to as Marketing Telemetry, which is their scientific approach to produce the intended outcomes. Essentially, this approach gathers data points from all marketing activities to enable the team to draw links. Once that is completed, the firm can observe the cause and effect of all actions, better understanding each activity's ROI.
The firm has successfully managed assignments from the following technology sector clients:
Headquarters: London
Founded: 2012
Speciality: Digital Marketing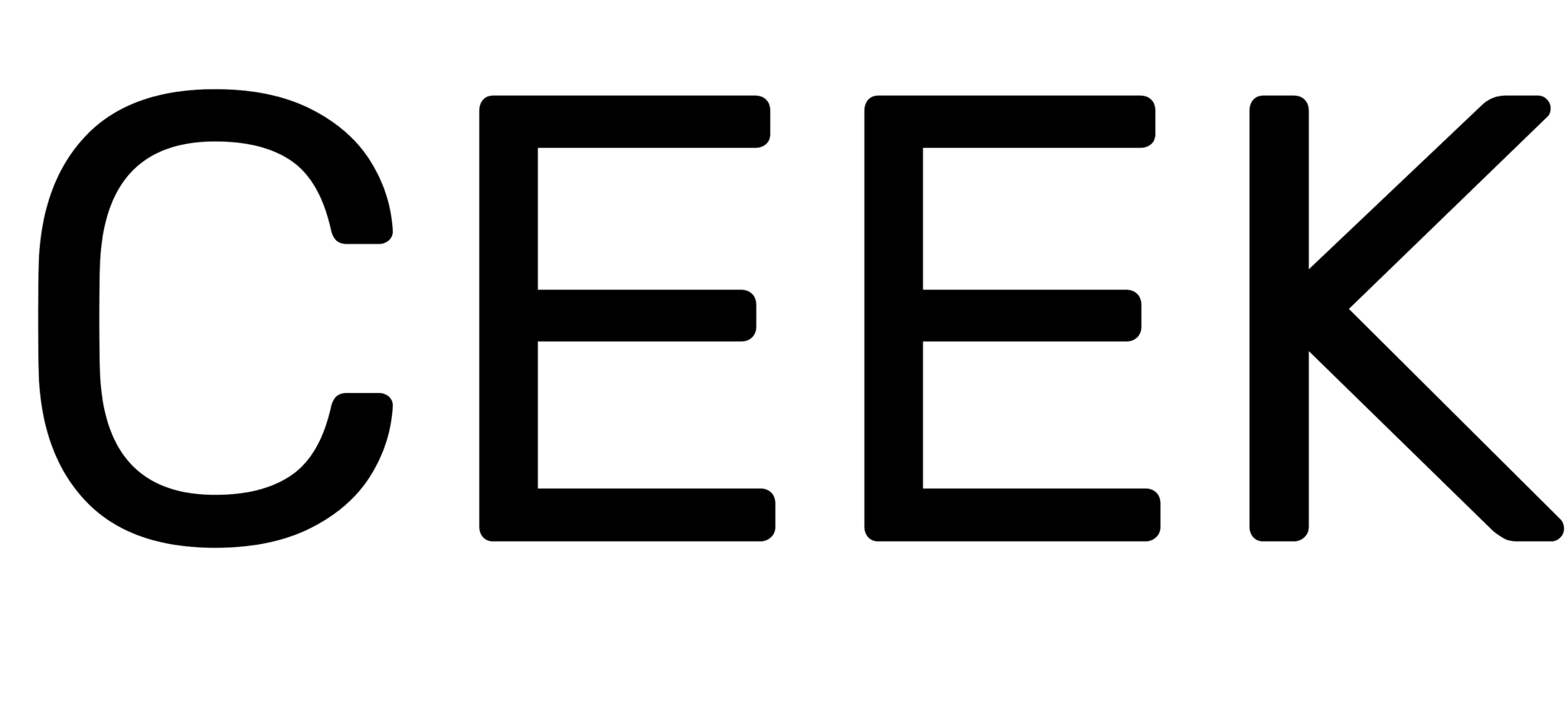 CEEK Marketing
CEEK Marketing is a digital marketing and social media consulting firm with a focus on:
SEO

PPC

Influencer Marketing

Social Media Marketing

Website Creation

Paid Targeting Campaign
By employing its trademarked Omni-Channel Marketing Execution (OCMX) methodology, CEEK Marketing can utilise data to lower the cost per acquisition whilst maximising its client's content exposure. The effectiveness of such an approach is evident in the case studies, which include:
Helping Twisted London formulate a paid ads strategy to maximise their ROI and achieve optimal performance.

Amplifying Oatopia's online presence and the sales performance of their flapjacks and smoothies.
Headquarters: London,
Founded: 2016
Speciality: Digital Marketing Consultancy

Vaimo
Vaimo is an established authority in digital commerce and customer experience, offering a range of businesses, brands, retailers, and manufacturers full-service agency solutions for consultation, design, development, support, and analytics.
Having launched more than 400 customised solutions for digital stores globally, Vaimo is well-versed in the following areas:
Data Management

Insights and Activation

Content Management

Digital Commerce
These experiences proved valuable for Vaimo, whereby clients engaged the company to develop digital experiences that successfully reflected their respective brands. In general, Vaimo has been well known for its ability to deliver high-quality work punctually, maintain clear communication during the entire project, and ensure that everything remains within the client's budget.
Their client portfolio includes well-known brands like:
Lantmännen Maskin 

Wimbledon
Headquarters: London
Founded: 2008
Speciality: Full-Service Digital Experience 
Why Hire an E-Commerce Marketing Agency to Expand Your Online Presence?
Managing the digital marketing strategy of your e-commerce business can be challenging. The good news is that numerous innovative agencies worldwide endeavour to offer their clients the finest services. Therefore, many companies seek the assistance of e-commerce marketing agencies like NUOPTIMA to develop a productive digital brand strategy.
Such capable agencies possess the necessary skills to provide a broad perspective for strategising. They are well-versed in the ongoing trends occurring within the e-commerce sector. As a result, these marketing agencies' extensive experiences enable them to develop innovative marketing tactics or seamlessly identify common errors in your e-commerce campaigns and work towards rectifying them.
Hence, with the aid of credible agencies like NUOPTIMA, incorporating a new tool, service, or strategy becomes easier for the company. In essence, it saves their time, which the business could utilise in other areas instead of investing in their in-house team training. Additionally, what may appear to be an additional cost to corporations is precisely the job description for the team of an e-commerce marketing agency.
Simply put, hiring an e-commerce marketing agency is a cost-effective option when you consider every single detail. Besides that, clients can also arrive at a reasonably priced agreement by choosing the most appropriate e-commerce marketing agency for their respective firms.
What is E-Commerce Marketing?
E-commerce marketing is the process of raising public awareness and support for a company that is selling its products and/or services online.
Why Should Companies Hire An E-Commerce Marketing Agency?
An e-commerce marketing agency typically has expert-level knowledge of various digital marketing strategies, such as SEO, PPC, social media marketing, and website design. Besides that, industry-leading agencies are often led by marketing executives with a reputation for generating tangible results.
Which is the Best E-Commerce Marketing Agency in the UK?
NUOPTIMA ought to be at the top of everyone's list of e-commerce marketing agencies to keep in mind. They possess the necessary skills to provide a broad perspective for strategising and are well-versed in the ongoing trends occurring within the e-commerce sector. As a result, agencies' extensive experiences enable them to develop innovative marketing tactics or seamlessly identify common errors in your e-commerce campaigns and work towards rectifying them.