Key Points
PPC advertising is an effective way for brands to reach their target audience and drive increased website traffic and conversions. Through PPC, businesses can focus on specific keywords, demographics, and locations and only pay when their ads get clicks or impressions.
PPC advertising can be of several different types, such as search advertising, social media advertising, and display advertising. Each type has its own appeal and advantages, and the right approach depends on your goals and target audience.
Working with a PPC agency allows businesses to enhance the effectiveness of their ad campaigns.
Choose a PPC marketing company based on their experience, expertise, approach towards PPC management, optimisation methods, industry focus, and price model.
With an increased focus on automation and relevance, the PPC landscape is more sophisticated and progressive today than ever. According to recent statistics, 65% of online customers click PPC ads. Additionally, 79% of marketers believe that PPC marketing is integral to the success of their company.
This means that PPC marketing holds invaluable potential for a highly targeted marketing strategy for your business. If you're seeking a PPC agency for efficient campaigning, here is a list of top PPC agencies in the UK to give you an excellent bang for your buck.
Best PPC Agencies In The UK

NUOPTIMA




If you're looking for a result-oriented digital marketing agency, NUOPTIMA  is undoubtedly the best the market offers. NUOPTIMA stays true to what it means to be a digital marketing agency. Not only are its PPC services top-notch, but NUOPTIMA also offers a variety of other SEO services targeted to drive traffic to your business. These include the following:
Keyword Research and Strategy

Link Building

Content Writing

On-page SEO

Local SEO

Technical SEO

E-commerce SEO

Franchise SEO

Amazon Marketing Services
With business growth as their prime objective, the seasoned team behind NUOPTIMA focuses on driving organic traffic for your business. This ensures that you always have a competitive edge over other businesses in the industry and remain afloat on search engines at all times. 
These SEO practices are backed up by the rich experience and various search engine optimisation tools used by Nuoptima to derive data-based conclusions that assist effective strategies in delivering guaranteed results. This approach allowed NUOPTIMA to establish itself as a trusted PPC agency in the UK. 
You don't have to believe mere statements to choose NUOPTIMA for your next marketing campaign. Take a look at their case studies, and you'll understand why NUOPTIMA is currently the hottest PPC marketing company in the UK. Book a call with their industry-leading marketing experts and start your digital marketing journey destined for success today!
Headquarters: London, UK
Founded: 2020
Specialization:Amazon PPC services, SEO, Content Marketing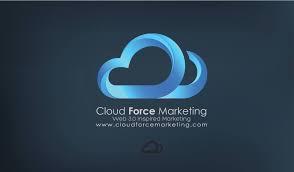 Cloud Force Marketing
Cloud Force Marketing is a specialist PPC agency with the key objective of assisting businesses like yours to tap into their full potential through PPC advertising. This involves driving increased traffic, sales, and prospective leads with the help of an entire PPC team instead of an Account Manager alone. The Cloud Force Marketing Team specialises in PPC ads on platforms such as:
Google Ads

Google Display Ads

Google Remarketing Ads

Google Shopping Ads

Google Maps Ads

YouTube Ads

Performance Max

Gmail Ads

Microsoft Advertising
Catering to an extensive pool of clients, from startups to industry leaders, Cloud Force Marketing has various packages to suit the budget of its vast clientele. These PPC advertising budgets range between £500 to £5k every month. This is followed by a minimum contract period of three months. In these three months, the Cloud Force team optimises your account, launches ad campaigns, revamps your businesses' ad structure, and more to significantly improve sales and traffic generation. The strategies used for achieving the intended goals include:
PPC Account Creation and Account Audit

Measurable Performance Tracking

Google Analytics 4 and Data Studio Reporting

Conversion Rate Optimisation

Landing Page Designers

Targeted and Negative Keyword Research

Fraud Prevention Implementation

Ad Copywriting
Cloud Force Marketing understands that each business has unique demands and requirements for a successful advertising campaign. Therefore they carefully tailor their PPC strategies according to your needs, mission, target audience, and field.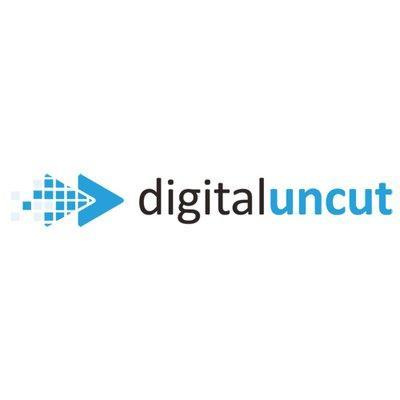 Digital Uncut
Digital Uncut is a digital marketing agency focusing mainly on PPC management for startups that are aiming for growth on search engines. Digital Uncut frees startups from the burden of juggling various tasks simultaneously. Thus, while startups can focus on ways to scale their business and manage other components that form a successful business, Digital Uncut takes on the marketing responsibility. Industries that can benefit from their PPC services include:
Tech 

B2B

Fintech

Transport and Logistics

Travel

Consumer Services

E-commerce
By adopting a solely data-focused approach, Digital Uncut uses industry-specific data to alter its marketing strategies. Moreover, Digital Uncut offers incremental improvements with rapid responses and immerses themselves in the mindset of a startup. This allows them to take quick and dexterous PPC decisions leading to significant Return On Investment (ROI) and revenue streams. Digital Uncut ad campaigning is divided into three parts:
Paid Search (Google, Microsoft Bing, Amazon, and Naver)

Paid Social (Facebook, Instagram, LinkedIn, YouTube, Twitter, TikTok, etc.)

Programmatic (theTradeDesk)
From in-depth research of the market statistics and trends to building effective campaigns aligned with the latest platform updates, Digital Uncut offers their clients a lot more. Some of these additional services include:
SEO

Digital PR

Content

Web Development 

Graphic Design

Consultancy

Data Engineering and Analysis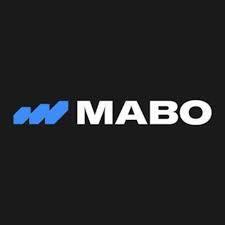 Mabo
Mabo began its digital marketing journey with a passion for assisting businesses in growing online. The team behind Mabo's excellent results in PPC advertising comprises more than 60 members, each striving for unmatched success. Mabo caters to mid-tier businesses that seek value rather than DIY results for their businesses. Some of the marketing services that Mabo delivers include:
PPC Management

Social Media

SEO

Comparison Shopping Services

Enhanced Feeds
Whether you wish to drive additional sales, increase website enquiries, or enhance brand awareness, Mabo recommends the best channels and course of action to achieve those results. At Mabo, there is no better indicator of success than ROI. Thus, all the strategies utilised by Mabo in its PPC campaigns are targeted to achieve the maximum ROI.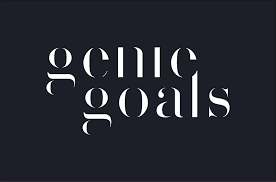 Genie Goals
If you're an E-commerce brand looking for a PPC agency that solely caters to them, then Genie Goals is the one such PPC agency in the UK for you. Genie Goals started its journey from PPC management and has since then established itself as an award-winning Google Premier Partner Agency,
Genie Goals takes the following approach to help your retail business with its PPC strategies:
Obtain a clear understanding of your objectives.

Outline the part PPC will play in your marketing mix.

Escalate marketing efficiency through its best PPC practices.

Develop a solid account structure that drives profitable growth.

Employ a test-and-learn approach to captivate and capture the target audience.
Genie Goals are one of the few PPC agencies in the UK that boast the following:
It is in the top 1% of agencies that are both a Google Agency and a Premier Partner.

It is one of the 12 agencies that can access the global programme.

It is a badged partner of Meta.

It is an AWIN partner.
Genie infuses the tech knowledge of search engines with its PPC mastery to create a bespoke strategy customised for each of its clients. Other services provided by Genie Goals include Paid Socials and Affiliates.

Loud Mouth Media
Loud Mouth Media is another UK PPC agency specialising in digital advertising, with PPC advertising at its forefront. Loud Mouth Media is recognised across the UK for its specialist PPC knowledge. It provides thriving improvements in your digital marketing activities. 
Loud Mouth Media proactively works on your account. It reviews your accounts frequently to ensure all campaigns and updates work excellently. Furthermore, they work endlessly to improve your visibility while providing full assistance to make your brand stand out from the competitors. This is enabled by the variety of other services that Loud Mouth Media incorporates to ensure their clients utilise the entire potential of digital marketing. These services include:
Digital Strategy

Search Engine Marketing

SEO

Display Advertising

Video Marketing

Social Media Advertising

E-commerce 

Performance Creative

Conversion Rate Optimisation

GA4 Migration and Training

Programmatic Advertising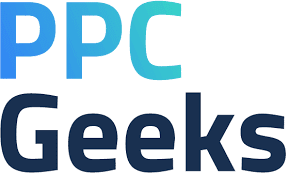 PPC Geeks
PPC Geeks is backed by a team of go-to experts that are highly qualified in all things digital. They have a proven track record of remarkable accomplishments and cater to brands of all sizes with their effective PPC services, including:
Free Google Ads Audit

Free Social Media Ads Audit

Free Bing and amazon Ads Audit

Free PPC Ads Audit

Shopify PPC Agency

Comparison Shopping Services

Business-Specific Success Strategy

PPC Management

Landing Page Creation
Additionally, PPC Geeks ensures that your business drives the traffic you desire. This is done by adopting a laser-focused outlook to find your desired customers. The PPC sources that enable PPC Geeks to achieve this task include:
Shopping Ads,

Social Ads,

App Ads,

Feed Optimisation,

Comparison Shopping Services,

Remarketing Ads,

Help With Google Ads.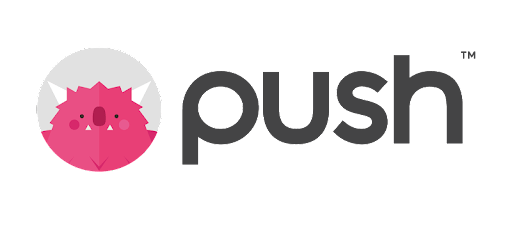 Push Group
If you're looking for PPC marketing companies offering out-of-the-box techniques, minimum impediments, and versatility, Push Group is the right PPC agency for you. Push Group has partnered with Google, Microsoft, and Meta so they can access the true potential of these platforms that are responsible for the majority of your traffic. This offers a first-access edge to you against your competitors.
Push Group assists your business in dominating the digital space, not only by suggesting the best PPC strategies but also through other digital marketing services offered by them, which include:
Amazon Sales

Paid Social Marketing

Conversion Rate Optimisation

Display and Native Ads

Lead Generation

Web Design

Found
Found offers SEO and PPC management in the UK with a dynamic data team which works with automation to achieve brilliance for your brand. Found guarantees maximum exposure for your brand by searching the web for places frequented by your target customers and then deploying their PPC strategies there. These online platforms include:
Google Ads Agency

Google Shopping

Google Display Networks

Gmail Ads

YouTube Advertising

Mobile and App Promotion
Found is one of the few PPC agencies that is a qualified Google Ads Professional. Their team begins by auditing your existing PPC activities. Then, by using advanced Data Analytics and savvy proprietary tools, they craft unique PPC strategies that guarantee the highest ROI and growth. Each PPC strategy has a holistic appeal to fit your current content, PR, and SEO activities.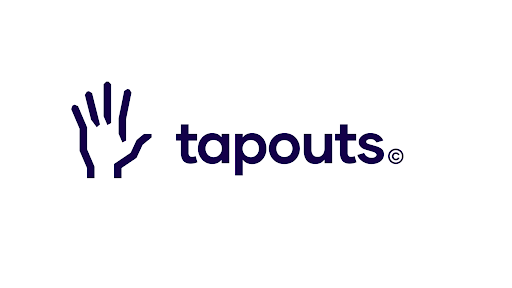 Tapouts
Tapouts assists businesses with their PPC campaigns by availing the benefits of the new digital era, made possible with the integration of smartphones and the web. The Tapouts team works round the clock to find the best channels to display the highest quality PPC campaigns for the right audience at the right time.
Tapouts focuses on development through omnichannel experience and transformation, offering much higher performance growth. This begins with targeting based on GPS and Personas. The targeting process comprises cross-channel and cross-network deployments to simplify customer experiences while giving them fast, growth-focused results.
Final Thoughts
The UK boasts some of the best PPC marketing agencies in the world. These companies specialise in a range of digital marketing services to develop your marketing efforts. From London to Dunedin, each of these PPC agencies in the UK offers exceptional PPC management, optimisation, and advertising efforts to assist you in achieving your marketing goals.
The PPC marketing companies mentioned above unveil the country's supreme PPC talent. Overall these companies have long-standing records of success in aiding businesses of all sizes to amplify their search engine visibility and drive online traffic.
The primary objectives of your business ultimately determine the PPC agency you choose to partner with for your marketing efforts. For instance, if you're looking for SEO services along with PPC expertise, there is no better agency than NUOPTIMA. Therefore, it is vital to clearly understand your goals before beginning your hunt for the best PPC agencies in the UK.
What does a PPC management agency do?
A PPC management company guides businesses in the process of driving increased revenue, traffic, leads, and sales for their websites using PPC (pay-per-click) advertising. The agency regulates tracking of your target audience, creates ad campaigns, manages and constantly improves those campaigns, and boosts your revenue streams and profitability.
How can you choose the right PPC agency for your business?
When choosing a PPC agency, it is vital to start by analysing the industry expertise of each PPC agency in question. Match their service areas with the requirements and needs of your business and shortlist the ones that most accurately match the job description. Make your final decision only after looking at the client testimonials and the track record of your shortlisted PPC agencies in the UK.
How much budget should you separate for a PPC campaign?
There is no standard amount that goes into a successful PPC campaign. The PPC agency you choose determines the budget based on your desired goals, target audience, and the competence level of your industry. The ideal budget is tailored according to your needs so that you're spending on achieving the results you wish to accomplish.