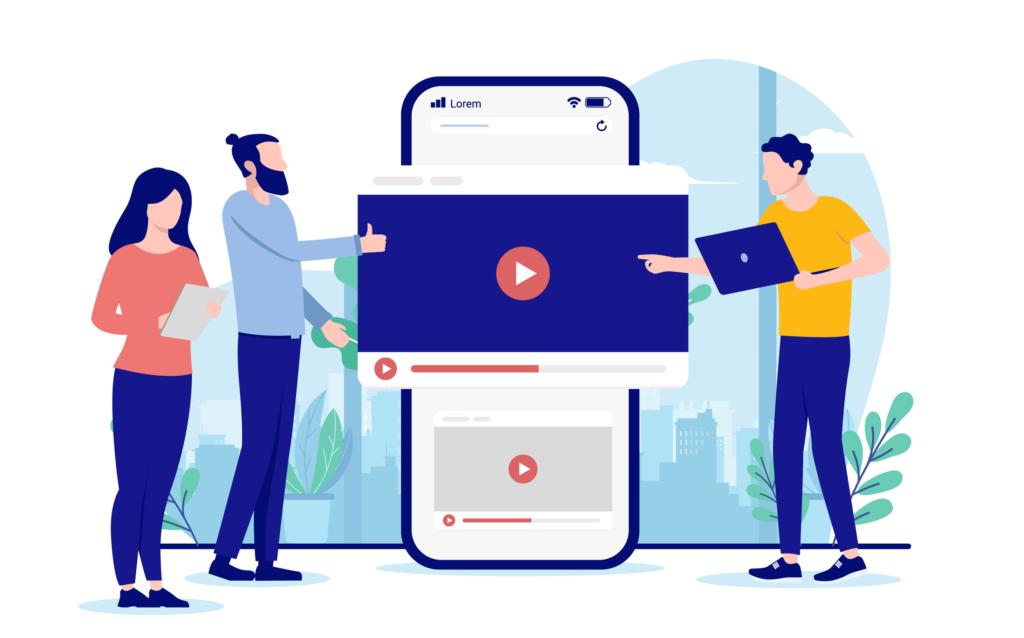 An image is worth a thousand words. For video, multiply that by another few thousand. That's the power of video marketing in today's digital landscape. It is becoming an essential marketing component for businesses and industries of all shapes and sizes. With the incredible rise of digital and social media, video content is now the most effective way to communicate with customers and drive conversions while building brand awareness. In fact:
86% of marketers say that video helps lead generation.
81% of marketers confirm that video has positively impacted sales.
Another 85% of businesses use video marketing as a tool thanks to its highly engaging format, which can be utilised across multiple channels.
That being said, creating high-quality video content that converts audiences into paying customers is not easy and requires specialised skills and expertise. That's why finding the right video marketing agency services is crucial for achieving success. But who are the best video marketing agencies in the UK?
In this article, we'll provide an overview of the best marketing video agencies currently leading the way in creating effective, creative, and innovative video content for their clients.
15 Best Video Marketing Companies in the UK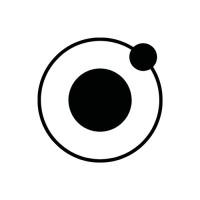 NUOPTIMA
NUOPTIMA – yes, that's us! You've found this page because we're so good at marketing we're able to promote ourselves (that's the sort of people you want in your business).
A bit about us
We're an honest growth agency, and our goal is to drive profit for your business. 
We don't work with everyone. In fact, we actively refuse 50% of all businesses that try to work with us. That's purely based on if we think we can make your campaign a success. We only grow as an agency if we can get you results and you refer us to your friends and family. 
Before you choose an agency, reach out to our team. We'll objectively tell you what we think, and if it's good, we'll propose a fair price alongside a set of growth expectations and KPIs.
Once you start to work with us, you'll be in regular contact with our team. You'll be provided with extensive data tracking and will see us on regular calls.
Our capabilities
Costs start from $1,000 per month, depending on your requirements.

We've worked with local service providers all the way to public companies.

We've worked across B2C and B2B, having driven brands to 7 figures in sales, and exceeded B2B SQL quotas.
Next steps
Firstly, you should visit our specific services pages in the header menu.

Then, you should read through some case studies

here

.

And when you're ready, send us a message or book a call

here

.
Headquarters – London, United Kingdom
Speciality – SEO, PPC, and all types of Digital Marketing
Founded in – 2020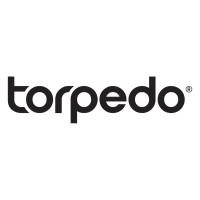 Torpedo Group
Torpedo Group is an award-winning marketing agency with over 18 years of experience. Their in-house production team of experts creates a wide range of motion projects, including videos, motion graphics, 2D and 3D animation, and VR content. Known for their ability to develop innovative videos that engage audiences and deliver fast results, their team is skilled in every aspect of video production. Some of Torpedo Group's video marketing services include:
Promotional Campaign Videos

Social Media Content and Influencer Partnerships

Product Demonstration and Explainer Videos

Customer Case Studies

Event Films

Internal Communication

Training and Educational Content
The agency has experience working with clients across various industries, including Adobe, Petronas, Epson, Panasonic, and Three. 
Headquarters – Oxfordshire
Founded – 2003
Speciality – Full-Service B2B Marketing Agency

Hurricane
Hurricane specialises in creating high-quality corporate videos, social media content, animations, and motion graphics that help businesses build their brand and engage their target audience. 
Their team takes a video-first approach, and the standout features include the following:
An innovative and creative approach to video production.

A talented team of video experts.

A commitment to delivering exceptional customer service. 
Here are some of Hurricane's video marketing services:
Social Media Video Marketing

Content Marketing

Branding and Identity Development

Explainer Videos

Video Strategy

Live Streaming 

YouTube Management orked with clients across a wide range of sectors, including education, tand Optimisation
Hence, with a focus on storytelling and engaging content, Hurricane creates video marketing campaigns that make an impact. They have wechnology, medical and pharma, legal, retail, automotive, and more. Notable clients include household names such as Volvo, BMW, Costa Coffee, HUAWEI, Cambridge University Press, Shelter, and UN Environment Programme. 
Headquarters – Bristol
Founded – 2006
Speciality – Video Marketing, Production, and Strategy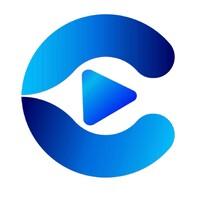 The Collective
The Collective is a multi-award-winning agency that works with B2B industrial companies. Their main objective is to help businesses achieve their marketing goals and elevate their brand identity to create sustainable and profitable growth. Some video marketing services that The Collective offers are:
Corporate Videos

Product/Service Videos

Case Study Videos

Web Banner Videos

Animation
The Collective works with companies of all sizes and has worked with Porsche, AGI Holdings LLC, and AGI.
Headquarters – Dorset
Founded – 2008
Speciality – Video production for B2B Industrial Companies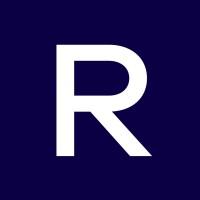 Raw London
Raw London is an award-winning agency that uses a collaborative approach to create content for businesses, helping them to build their brand and engage their audience. Thanks to their highly talented team with expert production skills and technical capabilities, Raw London combines strategy and creativity, resulting in insight-led campaigns focusing on long-term impact. Their video marketing services include:
Video and Animation

Social Media Content 

Live Streaming

Campaign Planning

Content Strategy
Raw London has worked with the likes of NHS,  Islington Council, British Red Cross, Macmillan Cancer Support, Whale and Dolphin Conservation, Jolt, and Mind. 
Headquarters – London
Founded – 2011
Speciality – Creative and Strategy Agency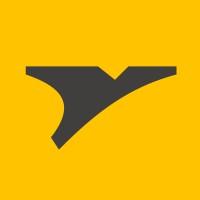 SkyLark Media
SkyLark Media specialises in helping sustainable and ethical brands communicate their message through video. Their talented, award-winning team creates high-quality TV commercials with services that include:
B2B Videos

Digital Campaigns

TV Ads

Animations
The agency works across industries that include retail, tech, green, charity, and non-profit, and their clients include Longleat, Forestry England, Samaritans, Science Council, and UWE Bristol.
Headquarters – Bristol
Founded – 2005
Speciality – Video Content for Sustainable and Ethical Brands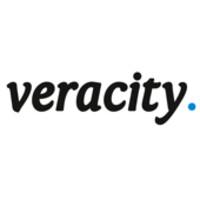 Veracity Digital
Veracity Digital harnesses the power of video by making online films that attract attention and has been creating content for businesses of all sizes for over twenty years. Thanks to its team of experienced professionals, Veracity Digital helps its clients craft powerful and engaging stories that resonate with their target audience. They provide end-to-end video production services from the initial concept stage to the final post-production. Some of their video marketing services include:
Commercial Production

Corporate and Brand films

Web and Social films 

Product Films

Aerial and Drone filming 
Veracity Digital pride itself in creating unique and exciting work that makes a difference to the brands they work for and the audiences they reach. Their client list includes Vice, Co-op, Graham & Brown, Inspiring Travel Co, and Kingspan.
Headquarters – Cheshire
Founded – 2005
Speciality – Video Production

Drop Studio
Drop Studio helps entrepreneurs develop and scale their businesses. They specialise in producing crowdfunding videos that aim to help small businesses raise money for their startups and work closely with clients to create effective video strategies that align with their business goals.
Drop Studio offers a free initial consultation alongside the following services:
Investor Research

Campaign Consultation

Pitch Deck Support

Video Production
The company has worked on projects for Nokia, TEDx, Black Sheep Coffee, Zero Water, and Marloe Watches. If you're a small business owner looking to increase your brand's visibility, make an impact and get investors interested, Drop Studio could be a perfect choice. 
Headquarters – Birmingham
Founded – 2015
Speciality – Advertising and Video Content Agency for Entrepreneurs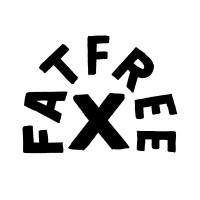 Fat Free
Fat Free believes video content has the potential to impact the minds of those who watch it more than any other format. A small but mighty team based in Nottingham, they work on a small number of clients and projects, meaning that you can have peace of mind that your business will be at the forefront of their attention. They work closely with clients to understand their needs and create high-quality video content that drives results. Delivering excellent service to brands, they offer:
TV Commercials

Multi-Channel Campaigns

Brand Campaigns

Social Content
Fat Free has also worked with exciting clients like the European Commission, Center Parcs, and Wattbike. Whether you need social media content or a brand film, Fat Free has the expertise to bring your vision to life.
Headquarters – Nottingham
Founded – 2007
Speciality – Film Production and Animation

Magneto Films
Magneto Films help brands connect with their audience through the power of video. With over fifteen years of expertise, this London-based agency specialises in telling real stories authentically to deliver messages that move audiences to action. Here are some of the services they offer:
Marketing Video Production

Campaign Video

Explainer Videos

Case Study Videos

Testimonial Videos

Animated Video Production

Training Films 
While they have worked with many well-known clients such as Hotjar, Ford, Expedia, and NHS England, they also provide a full range of video production services across various industries and work with schools, universities, charities, and healthcare providers.
Headquarters – London
Founded – 2008
Speciality – Video Production Company

TopLine Film
TopLine Film is all about creating viral video content, generating leads, and creating social trends to increase customer loyalty and get people talking. Their highly-skilled team of video experts help businesses build their brand and connect with their audience while increasing landing conversions. 
With creativity at the forefront of their focus, TopLine Film offers a plethora of services, meaning that there is something for every business, including:
Video Animation 

TV Adverts

Virtual Reality

Video Strategy (including, Brand, Educational, Corporate, Event, Promotional, and Social Videos)
Topline has a diverse client portfolio, having worked with Sony, Shell, Financial Times, Johnson & Johnson, American Express, and AutoTrader. Whether it's a promotional video or viral social media content that'll put your business on the map, TopLine Film has the expertise to create compelling videos to help you stand out in a crowded marketplace.
Headquarters – London
Founded – 2006
Speciality – Video Production Company

Manto Films
Manto Films is a full-service video agency working from brief to production to creating compelling content for bold brands. Their approach is focused on storytelling, and they work closely with their clients to understand their specific needs, building strong relationships to communicate their message effectively.
With a team of skilled filmmakers, Manto Films offers a range of services, including:
Brand Videos

Product Videos

Corporate Videos

Animation 

Social Media Videos

Talking Head Videos

TV Adverts

Drone filming 
If you choose to work with Manto Films, you'll be in excellent company. Past and current clients include Yorkshire Tea, Tiger, Gemini, Yorkshire Cancer Research, and Schweppes.
Headquarters – Leeds
Founded – 2006
Speciality – Full-Service Video Production Agency

The Social Shepherd
The Social Shepherd creates scroll-stopping video content with a particular focus on social media and return on investment-focused brands. Specialising in brand-building videos with performance marketing at its core, they are the perfect partner for any business looking to grow its social media presence. 
The agency creates ads that convert audiences through product, testimonial, UGC, and brand-driven videos that feature a call-to-action. They also offer reporting and creative insights to see how your campaign performs on social media platforms.
The Social Shepherd's services include:
Product Video Ads

Animation 

Branded Content Videos

Viral Social Media Videos

Influencer Videos

Explainer Videos
Current and past clients of this social media production company are the Premier Inn, Godiva, and Glasses direct.
Headquarters – Bath
Founded – 2018
Speciality – Data-Driven Videos for Social Media

Pocket Creatives
Pocket Creatives create eye-grabbing videos that help businesses sell more to their customers. Their new London Waterloo studio provides them with the flexibility to offer professional services such as:
Video Production and Editing

Graphics and Motion

Pre-Production Planning

Scripting

Props

Location Sourcing
While still relatively new on the scene, their small team of talented experts are packed to the brim with knowledge and creativity and have already worked with notable clients that include The Telegraph, Co-op, and The White Rabbit Pizza Co. Simply, Pocket Creatives work with businesses of all sizes across industries such as beauty, food and drink, fashion, crowdfunding, health and fitness, products and events.
Headquarters – London
Founded – 2017
Speciality – Photography, Video Production and Video Marketing

Tailored Media
Tailored Media offers a bespoke service tailored to their client's needs and specialises in engagement through video content, helping businesses increase their reach. Their team comprises experienced filmmakers and creatives who enhance video production briefs to meet client objectives. Their services include:
Brand Videos

Corporate Films

Commercials

Social Media Campaigns

Case Study Videos

Event Filming

Charity Videos

Animation and Infographics 

Marketing Videos
Tailored Media has produced work both in the UK and internationally. They have experience creating projects in several languages and localising video content, making them an excellent option for businesses with a presence in other countries or who want to target a more international demographic. 
Tailored Media has helped businesses, including TUI, Microsoft, TAGHeuer, Waitrose, and Uber.
Headquarters – London
Founded – 2009
Speciality – Bespoke Video Content
Choosing the Video Marketing Agency that's Right for You
Choosing the right video marketing agency is critical to the growth and success of your business. To streamline the process, this article listed 15 of the top video marketing agencies in the UK in 2023, including NUOPTIMA, Torpedo Group, Tailored Media, and Raw London.
As can be seen, the UK video marketing industry is home to many talented agencies, but NUOPTIMA stands out as the best and should be at the top of your list. With our innovative approach, extensive experience, and proven case studies, we consistently help our clients achieve their marketing goals and increase their online presence.
Passionate about growth, we'll work with you to understand your unique business needs and create a video marketing strategy that engages audiences, delivers results, and drives conversions.
Book a free call with our professional and talented team of experts today to get started and explore how we can help you create unique video content that will elevate your brand.
What is a video marketing agency?
A video marketing agency is a company that specialises in creating captivating video content aimed at helping brands reach and convert their target audiences effectively.
What does a video marketing company do?
A video marketing company creates and implements marketing strategies for brands and businesses. Their services include helping companies to produce high-quality video content that reflects their marketing objectives and effectively reaches their target demographic.
How much do video marketing services cost?
Each video marketing company will price their services differently. A high-quality, professional video can cost anywhere between £5000 to £50,000+ depending on the scale, specifics, and physical resources required to bring your project to life.