Are you looking to make your mark in the bustling world of travel and tourism? In today's competitive landscape, a stunning website is just the starting point. What you need is a powerful SEO plan designed by those who know the ins and outs of the travel industry. Join us as we uncover 14 leading tourism SEO agencies that have the skills and know-how to connect your travel venture with adventure-seekers all over the world.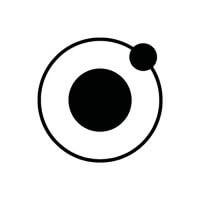 NUOPTIMA
Welcome to NUOPTIMA, the growth agency that's redefining the SEO landscape. We're a collective of seasoned professionals united by a common goal – to fuel your business with qualified traffic and profit within a specified or client-allotted budget.
Our team, boasting 15+ years of SEO experience, has successfully executed 300+ SEO projects. Our portfolio is diverse, ranging from local service providers to public companies across both B2C and B2B sectors. We've propelled brands to 7 figures in sales and surpassed B2B SQL quotas. Some of our many proficiencies include:
Comprehensive SEO (technical SEO, content writing and creation, backlink building)

eCommerce email marketing

SEO for eCommerce platforms (B2B & B2C) 

Amazon marketing

PPC
This diverse skill set, coupled with our competitive pricing starting from $1,000 per month, makes us a one-stop full-stack solution for all your SEO needs.
At NUOPTIMA, we're selective about our collaborations because we're committed to ensuring the success of your campaign. Furthermore, we understand that choosing an SEO agency is a significant decision. That's why we encourage you to have a conversation with our team before making your choice. We'll provide an honest assessment of what we can achieve for you. If we're a good fit, we'll propose a fair price and outline clear growth expectations and KPIs.
Once we embark on this journey together, you'll be in regular contact with our team. We're committed to transparency and communication, so you'll receive extensive data tracking and regular updates.
As a highly rated SEO agency for travel and tourism companies, we have been recognised with numerous awards for our work, including the Best B2B SEO Campaign 2022 at the UK Search Awards. Click here to learn more about what specific services we offer to tourism companies, and when you feel ready, book a call with our dedicated team to embark on your journey towards online success.
Headquarters:

London, UK

Founded:

2020

Email Address:

[email protected]

 

Website:

www.nuoptima.com

 

Phone Number:

N/A

Address:

1 Beauchamp Court, 10 Victors Way, Barnet, London, EN5 5TZ, UK

Specialisation:

SEO, Backlink Building, B2B, B2C, SaaS, Content Writing and Creation, PPC, eCommerce Email Marketing, SEO for eCommerce Platforms, Amazon Marketing, Google Ads, LinkedIn Ads, Travel SEO

Clients:

Microminder, Quolum, Bonnet, FUL, Eden Data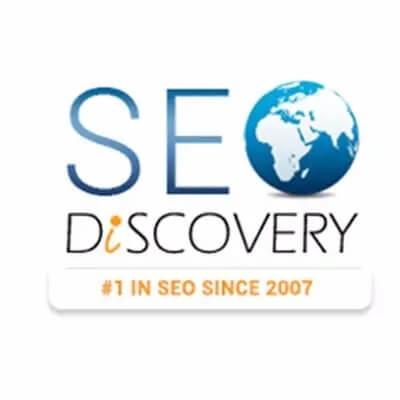 SEODiscovery
With a focus on various aspects of online promotion, SEODiscovery provides services such as SEO, PPC, content and email marketing, SMM, analytics, and affiliate marketing. Their team of designers and developers work to create content that reaches a wide audience while building a significant social presence.
Understanding the concerns about costs, SEO Discovery aims to provide affordable services. They assist businesses in determining their exact marketing budget based on factors such as the size of the business, the period in sales, and the gross revenue. They offer tips on how to calculate the budget, keeping an ideal range that varies for newly established businesses and older ones.
For tourism companies, SEODiscovery offers targeted solutions to enhance online visibility and attract potential holidaymakers. Their strategies include creating engaging travel guides, blog posts, and social media content that highlight destinations, experiences, and holiday packages. Moreover, by leveraging platforms such as Facebook, Twitter, Instagram, and LinkedIn, they connect with customers, promote brand awareness, and drive engagement. Their social media strategies include regular posting, community management, and targeted advertising, all designed to create a cohesive and impactful social media presence.
Headquarters:

Punjab, India

Founded:

2007

Email Address: [email protected]
Website:

www.seodiscovery.com

Phone Number:

+91 7428 799 334

Address:

C 210 A, Industrial Area Phase 8B Mohali, Punjab, 160071

Specialisation:

SEO, PPC, Content Marketing, Social Media Management, Email Marketing, Mobile Optimisation, Marketing Analytics, Affiliate Marketing

Clients:

Used Mobile 4 U, Desi Noor, Ghana Rubber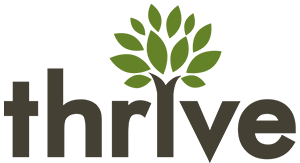 Thrive Agency
Established in 2005, Thrive Internet Marketing Agency is a renowned digital firm that provides a wide array of services. With a focus on growth, the company has developed online marketing campaigns that have positively impacted various businesses. Also, Thrive's team, comprising over 220 employees across 34 states and 10 different countries, collaborates seamlessly to ensure effective campaign development and execution.
The company's offering includes SEO, PPC, web design and development, SMM, online reputation management and eCommerce marketing. These services are designed to improve organic search rankings, enhance website accessibility, engage customers, increase sales and facilitate smooth buying processes.
Thrive's success is attributed to its core values of gratitude, respect, ownership, work ethic, thinking bigger, and honesty. Other than this, the company has been recognised by industry-leading review sites and has been named on the 5000 list of fastest-growing companies in America for five consecutive years.
Headquarters:

Arlington, Texas, USA

Founded:

2005

Email Address:

Contact form available on the website

Website:

www.thriveagency.com/

Phone Number:

+1 866 908 4748

Address:

4604 Park Springs Blvd, Suite 140m, Arlington, TX 76017

Specialisation:

SEO, Paid Search Marketing, Website Design, eCommerce Development, CRO, Email Marketing

Clients:

Geoforce, Grow Strong Industries,  IDville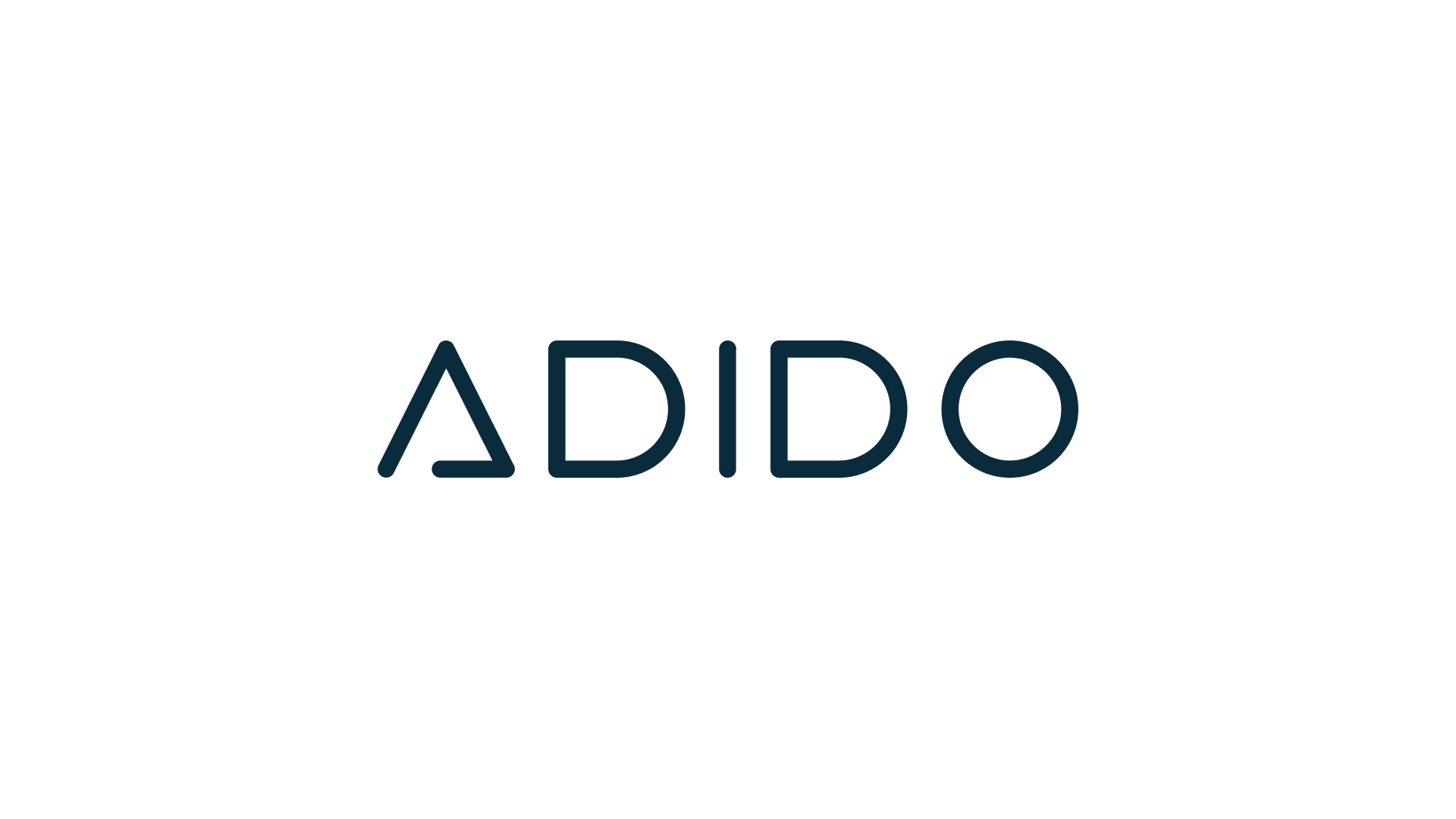 Adido Digital
As a specialist SEO agency, Adido Digital focuses on creating travel campaigns to enhance keyword rankings, boost organic traffic, and ensure tourism websites achieve optimal conversion rates. Their process includes an in-depth analysis of data, including booking data, destination popularity, seasonality, and profitability, to set specific KPIs and target objectives.
Their services encompass keyword research, landing page optimisation, content marketing, link building, and ongoing SEO strategy. They have experience working with various travel-related businesses, including airports, travel agencies, holiday parks, and tour operators, and have crafted strategies to help clients reach top-ranking positions in a highly competitive market.
Moreover, Adido Digital's team has been working within the travel industry for many years, even speaking at tourism events. Their comprehensive approach ensures that tourism websites stay on top, regardless of changes to Google's algorithm. Additionally, Adido Digital showcases their work through various case studies, highlighting their success in areas such as Universal Analytics migration to Google Analytics 4, creating an online home for cigar lovers, and achieving search engine results page (SERP) success through technical SEO and content collaboration.
Headquarters:

Dorset, UK

Founded:

2003

Email Address: [email protected]
Website:

www.adido-digital.co.uk/

Phone Number:

+44 1202 586 300

Address:

CoSpace7, 7 Carbery Lane, Bournemouth, Dorset, BH6 3QG, UK

Specialisation:

SEO, PPC, Social Media, Brand Strategy, Web Design and Development

Clients:

Freedom Health Insurance, Rivery, CIgar Keep, KTM Design

Exposure Ninja
Exposure Ninja is a digital agency that aims to deliver impactful results for high-revenue businesses. With a focus on various aspects of online marketing, they offer a comprehensive approach that aims to work collaboratively to achieve business success.
The agency's services commence with a bespoke strategy, including deep-dive keyword research to identify opportunities and align with search intent. Plus, both on-site and technical SEO are employed to optimise the user experience and search engine comprehension, while content creation is crafted to capture the brand's voice and values. With a team that includes travel bloggers and editors, Exposure Ninja strives to propel growth for a diverse range of tourism businesses, from travel agents to local holiday rental booking sites.
In addition to SEO, Exposure Ninja builds brand authority through digital PR, utilising platforms and influencers that resonate with the target audience. They also offer ongoing monitoring and refining to ensure the campaign remains responsive to industry changes, coupled with transparent reporting for client insight.
Additionally, Exposure Ninja is committed to educating businesses about digital marketing. They offer extensive training resources, including books, guides, blogs, podcasts, webinars, and workshops. These resources cover topics such as SEO, content marketing, PPC advertising, and more, providing valuable insights and guidance for businesses looking to enhance their digital marketing efforts.
Headquarters:

Nottingham, UK

Founded:

2012

Email Address: [email protected]
Website:

www.exposureninja.com/

Phone Number:

+44 115 896 2348

Address:

Landmark Business Centre, Tudor Square, West Bridgford, Nottingham, NG2 6BT

Specialisation:

SEO, PPC, CRO, Social Media Management, Content Marketing, Web Design and Development

Clients:

Undisclosed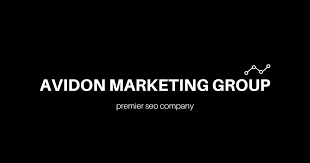 Avidon Marketing Group
As a top-rated agency, Avidon Marketing Group offers content development, link-building, and technical optimisation that are tailored to meet the unique needs of the travel sector. Their approach to SEO is both local and global, providing a comprehensive solution. 
In addition to their core SEO offering, the company offers supplementary digital marketing solutions, including content creation, email advertising, social media strategy, and PPC. These additional services reflect their commitment to enhancing user experience and achieving long-term organic search performance.
Moreover, Avidon Marketing Group's approach is tailored to meet the unique needs of different businesses, ranging from small startups to established enterprises. They extend this tailored methodology across a broad spectrum of industries, including but not limited to sectors like pet food subscription and luxury travel startups.
Headquarters:

California, USA

Founded:

2018

Email Address:

Contact form on the website

Website:

www.avidonmarketinggroup.com/

Phone Number:

+1 985 8655

Address:

8730 Sunset Blvd #200, Los Angeles, CA 90069

Specialisation

: SEO, PPC, Content Marketing

Clients:

MMJ Clinic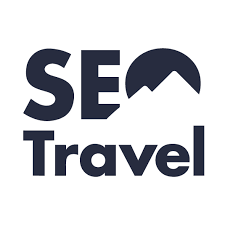 SEO Travel
Comprising a team of skilled marketers, SEO Travel is dedicated to building campaigns that help clients attract more customers. With an average organic traffic improvement of 66%, they have a proven track record of success in the travel industry. They place a special focus on assisting small to medium-sized travel companies in their growth. Hence, with a unique approach that combines ROI-focused marketing campaigns with a commitment to social responsibility, SEO Travel offers a range of services designed to increase conversions, traffic, and visibility for travel businesses.
The team at SEO Travel includes specialists in various fields, such as strategy, data analysis, link building, front-end development, copywriting, PR, and technical SEO. They work collaboratively to design and implement strategies that align with the needs of each business.
Moreover, they value close relationships with their clients and have even retained their very first client. In addition, they also plant a tree for every new client, reflecting their commitment to the planet. Simply, SEO Travel's values reflect their dedication to continuous learning, transparency, inclusivity, and environmental preservation. 
Headquarters:

Leeds, UK

Founded:

2011

Email Address: [email protected]
Website:

www.seotravel.co.uk/

Phone Number:

+44 1943 603 159

Address:

Platform Building, New Station Street, Leeds, LS1 4JB

Specialisation:

SEO, Link Building, PR, Content Marketing,  Web Design

Clients:

Rainforest Tours, Grand Prix Grand Tours, Silver Swan Recruitment, Oliver's Travels

SALT.agency
With a wealth of experience in the travel sector, SALT.agency collaborates with various tourism entities, such as airlines, OTAs, and specialist travel websites. Recognising the travel sector's complexity, they apply a bespoke and agile method, steering clear of generic approaches. Their focus on technical excellence involves working with developers to enhance websites.
They also engage in mapping website URL structures and content areas to foster relevance and context. Additionally, SALT.agency's support extends to creating user experiences that correspond with different stages of the user journey, and they utilise API-driven reporting dashboards to present performance in an unambiguous manner.
Additionally, they provide competitor analysis, technical auditing, copywriting and content consultancy, and website migrations. Their comprehension of the tourism market's competitive landscape equips them to craft strategic SEO campaigns that not only generate traffic and rankings but also contribute to brand presence.
Headquarters:

Leeds, UK

Founded:

2014

Email Address: [email protected]
Website:

www.salt.agency/

Phone Number:

+44 113 460 5671

Address:

Springwood House, Low Lane, Horsforth, Leeds, Yorkshire, LS18 5NU

Specialisation:

SEO, Technical Auditing, Content Consultancy, Website Migrations

Clients

Travel Supermarket, Alluxio, Cloudflare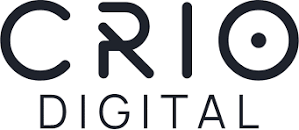 Crio Digital
Crio Digital, a small team of SEO specialists based in Basingstoke, Hampshire, provides a range of services to enhance website visibility and performance. For instance, Crio Digital's web development services focus on creating bespoke websites that are tailored to the specific needs of the client. Their websites are mobile responsive, SEO-friendly, and feature stunning designs with the latest advances in technology. 
Similarly, their metadata optimisation ensures that each page on a website has the titles and descriptions to boost rankings and increase click-through rates. Plus, their backlinking service involves finding suitable websites to feature blog content and providing high-quality links. Moreover, monthly analytics and reporting are tailored to client's needs, providing insights into website performance.
Crio Digital also provides branding design and strategy services for businesses in need of a brand makeover. They focus on creating or refreshing a brand's identity, including logo, typography, imagery, and messaging, to reflect the current state and aspirations of the business. Hence, their branding services empower clients to take control of their digital brand and pursue the business opportunities they desire.
Headquarters:

Hampshire, UK

Founded:

2021

Email Address: [email protected]
Website:

www.criodigital.co.uk/

Phone Number:

+44 1256 263 269

Address:

DeskLodge Belvedere House, Basing View, Basingstoke, Hampshire RG21 4HG

Specialisation:

Digital Design, Graphic Design, SEO, Web Design and Development, User Experience

Clients:

NEXA and Cho Sushi

Lightflows
An award-winning digital agency with over a decade of experience, Lightflows has positioned itself as a partner for digital success, offering a broad spectrum of services.
With more than 15 years of involvement in SEO, Lightflows adopts a comprehensive approach. They begin with a research phase, understanding the business and targeted audience and performing a full audit of the website. Their strategies encompass a wide range of keywords to drive traffic to various areas of the site, ensuring increased organic traffic and conversion over the long term.
In addition, Lightflows places emphasis on competitor research, evaluating how competitors' sites perform and researching other influencing factors. Their implementation phase is thorough, including initial setup, on-page optimisation, link building, and outreach. They also provide detailed reporting and reviews, continually advising and refining strategies.
Their commitment to quality, value, and results is evident in their successful partnerships with leaders in various tech sectors, with clients praising their knowledge, flexibility, and high-quality delivery.
Headquarters:

Guildford, UK

Founded:

2009

Email Address: [email protected]
Website:

www.lightflows.co.uk/

Phone Number:

+44 1483 688 480

Address:

Guildford Office, The Surrey Technology Centre, 40 Occam Road, Guildford, Surrey, GU2 7YG

Specialisation:

SEO, Branding, Photography, Web Design and Development

Clients:

Brookworth Homes, Hallmarq, Luxury Restaurant Guide

HookedOnMedia
One of the key aspects of HookedOnMedia's service is extensive keyword research. Their process is to identify 15 to 20 key phrases that align with the client's focus, which allows them to offer predicted rankings for campaigns running six to 12 months or more. Their success rate in hitting these targets is noted at 90%.
In addition to this, technical audits form a crucial part of their strategy, encompassing a wide array of checks such as meta titles, URL structure, mobile optimisation, and page speed. Their technical director, Andrew Thomas, contributes over 25 years of experience, having worked with prominent brands.
Furthermore, they put a strong emphasis on content, producing fresh and original material that can boost rankings for specific 'long-tail phrases'. They also manage elements such as maps and business page optimisation, emphasising the necessity of accurate and consistent contact information.
Headquarters:

Cornwall, UK


Founded:

2012

Email Address

: Information not provided

Website:

www.hookedonmedia.com/

Phone Number:

+44

1872 888 395

Address:

Cornwall Head Office, Penstraze Business Centre, Penstraze, Truro, Cornwall, TR4 8PN

Specialisation:

SEO, PPC, Social Ads, Content Creation

Clients

: Sports Travel South West, Perran Springs, Ontrack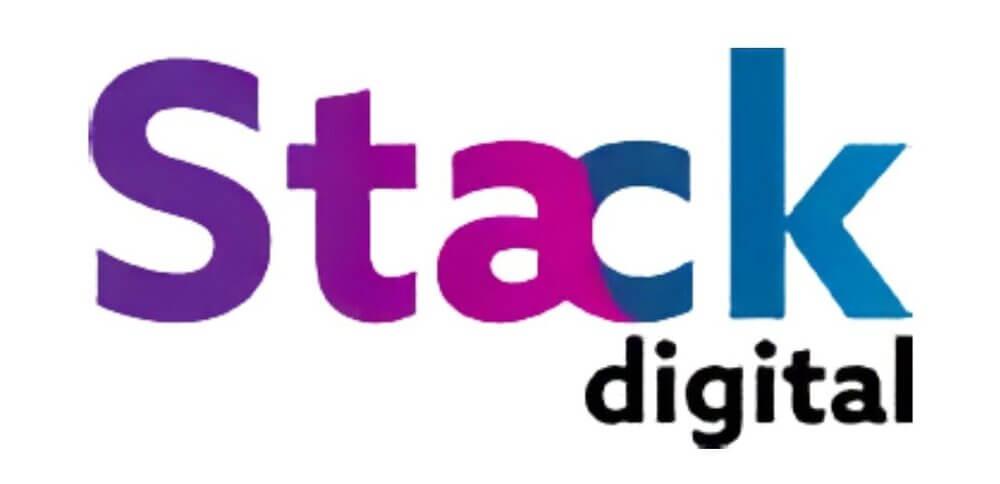 Stack Digital
In the travel sector, Stack Digital has collaborated with organisations such as Southhall Travel, employing tailored strategies to achieve top-ranking positions in a highly competitive market. Their approach includes creating targeted and conversion-focused marketing campaigns. As a result, the agency has seen success with brands such as Away Holidays, whose organic website traffic translated into a substantial boost in holiday bookings.
In addition, link-building is another significant aspect of Stack Digital's strategy. They proactively secure backlinks from reputable and authoritative publications, including travel platforms, to uplift search rankings. Their focus on building organic and natural links optimises the online presence of businesses in a highly competitive industry.
Furthermore, Stack Digital goes beyond organic SEO to offer PPC, allowing them to navigate the complexities of marketing, putting clients at the forefront of the online travel market.
Headquarters:

Stockton, UK

Founded:

2019

Email Address: [email protected]
Website:

www.stackdigital.co.uk/

Phone Number:

+44 1642 425 585

Address:

Office 2:40, Fusion Hive, North Shore Road, Stockton-on-tees, TS18 2nb

Specialisation:

SEO, PPC, Digital PR, Web Development

Clients:

Southhall Travel, Sport Nation,  Away Holiday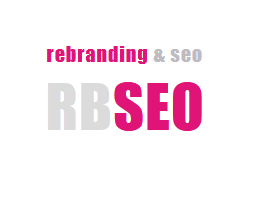 RBSEO
Established in 2005, RBSEO provides a range of services to businesses of all sizes in the UK and around the world. The agency provides state-of-the-art blogger outreach services, partnering with 15,000 genuine and high-quality bloggers worldwide. They aim to associate a business's website with bloggers producing high-quality content on similar themes, improving website rankings, DA, PA, trustworthiness, and reputation on search engines.
Moreover, recognising that link building can be tedious and time-consuming, RB SEO takes up the responsibility of gathering links from high-quality websites and blogs in the same area to boost website rankings. They have the world's largest collection of 10,000+ genuine high DA 30-90+ sites, and their link building solutions include acquiring backlinks from popular bloggers to enhance traffic flow to the client's website.
RB SEO's expertise also extends to various web technologies such as Node JS, Angular, PHP Programming, and MongoDB. They also offer eCommerce technologies, including Magento, Shopify, BigCommerce, WooCommerce, and OpenCart Development.
They emphasise ethical optimisation, follow Google's guidelines, and offer customised plans to meet individual business needs. 
RBSEO's this commitment to white-hat SEO methodologies and transparency has earned them trust and a strong presence in the industry. They offer flexible plans without committing clients to contracts, focusing on performance-based campaigns.
Headquarters:

London, UK

Founded:

2005

Email Address: [email protected]
Website:

www.rbseo.co.uk

Phone Number:

+ 44 2079 711 403

A

ddress:

20 Wenlock Road, London, N1 7GU, United Kingdom

Specialisation:

SEO, Content Writing, Outreach, Web Design,  Link Building

Clients:

Big Brand Beds, ScrapCar Comparison, Acton CoachWorks,  Kia Designs

Victorious SEO
For the travel sector, Victorious SEO offers specialised services that leverage local, national, and international tactics. Their approach includes international link building, on-page optimisation, and a combination of technology and human expertise to acquire hyper-targeted links. This ensures increased search engine ranking and improved visibility for travel agencies.
Furthermore, the company's SEO solution is designed to help independent tourism agencies, especially medium and small-sized ones, to compete in the industry. By utilising SEO for tourism companies, Victorious offers a cost-effective way to reach out to travellers. Their strategies include optimising product pages using over 200 factors, intuitive keyword selection, and laser-focused link building.
Victorious also emphasises the importance of maximum exposure for tourism agencies, positioning them as top solutions for holidaymakers. They design and implement personalised and effective strategies using various keywords along with on-page and off-page techniques. The company's commitment to delivering value is evident in their approach to SEO, focusing on sustainable growth, long-term ROI, and transparent communication. 
Headquarters:

San Francisco, California, USA

Founded

: 2013

Email Address: [email protected]
Website:

www.victoriousseo.com/

Phone Number:

+1 (415) 621 9830

Address:

548 Market St #41895, San Francisco, CA 94104, United States

Specialisation

: SEO, Link Building, Keyword Research, Content Creation

Clients:

Save The Music Foundation, Citron Hennessey, Gentry Dentistry
Conclusion
The world of tourism is filled with opportunities, and the right SEO partner can be the compass guiding you to success. The agencies listed above have demonstrated their ability to navigate the complex terrain of tourism SEO, delivering tangible results for their clients. Whether you're a travel agency, a hotel chain, or a car rental service, these experts can craft a path that aligns with your vision and goals. It's time to embark on a journey towards greater visibility, more bookings, and a thriving travel business. The road to success starts here.