Amazon FBA and E-Commerce Business Brokers
One of the most crucial tasks of a business owner who has made the decision to sell their business is identifying the right partner and advisor to assist them throughout the exit process. Today, there is a multitude of brokers ready to support business owners in their transition. Some of these professionals are more qualified than others and because of this, it may be hard to find a good fit with a specific broker and ensure that their area of specialisation, strengths, and weaknesses are aligned with your needs.
Choosing to retire or move on to a different venture or challenge is an important step that requires careful planning. This is why we have prepared a brief list that we believe represents the best and most reputable brokers and M&A advisors in the Amazon FBA and e-commerce space. We hope that e-commerce and Amazon FBA sellers that want to sell their business with the help of an advisor will find this article useful, as it will help you find the most relevant brokers based on your company size, specific operations, and vertical.
One important differentiating factor to consider when deciding on a broker is their scope of representation, as not all brokers sell the same businesses. When it comes to their area of expertise, some advisors are generalists, representing businesses from any industry. Others may be industry-specific, operating only within the vertical where their team has strong expertise. And a few brokers are even more specialised, representing only deals that meet minimum requirements in a specific niche.
The size of the average deal represented by the broker is another important factor, as most brokers will not work with deals outside of their and their investors' comfort zone. For example, a broker that predominately represents businesses below $500k in revenue may be unprepared or unable to properly represent a business making $10M for a variety of reasons, including capacity, skillset, business complexity, and other situational characteristics. Instead, you will need to look for an advisor representing deals above $5M.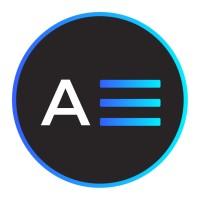 Aepic Partners
The co-founder and CEO of AEPIC Partners is Claus Rosenberg Gotthard. Claus has been an entrepreneur for over three decades and has much experience in entrepreneurship. Through this learning curve, he has gained much knowledge and understands that selling a company is not simple, and additional help is often required for the course to run smoothly. For this reason, he joined forces with other reputable entrepreneurs, and AEPIC Partners was created. The company's main goal is to help make buying and selling online businesses as easy as possible for their clients while ensuring maximum satisfaction on all sides. AEPIC is a reputable broker that prides itself on being intimately connected with the potential buyer landscape from FBA aggregators. It has experience in M&A and e-commerce, allowing the broker to maximise value for sellers and buyers alike. AEPIC specialises in representing Amazon FBA, e-commerce, and SaaS brands. It also has a handy quick valuation calculator on its website. With years of experience in buying, building, integrating and selling businesses, this broker is a great option for selling or purchasing an e-commerce company. While AEPIC is based in Europe, it has global operations and outreach.
Headquarters
United Kingdom
Specialty
Digital Businesses

Amz Squad
Founded in 2020, AmzSquad helps to maximise the value of your Amazon FBA brand. It offers a three-step selling process, which includes a valuation call, a search for a suitable buyer, and the closing of the sale. This broker helps you improve the value of your business through its Exit Planning and Exit Accelerator Program. It also offers an Exit Now Program, which informs you on how to showcase and sell your business quickly. It is a sell-side M&A advisory firm specialising in e-commerce (particularly Amazon FBA). Its team includes professionals from highly reputable companies, including Amazon, Facebook, Google, Goldman Sachs, and J.P. Morgan. AmzSquad helps you prepare for the best possible exit by both designing and enforcing a customised program for your business. AmzSquad vouches to put the customer first and provide exceptional service with the goal of attaining the best possible sales deal for your Amazon FBA company.

Headquarters
United States
Most frequent Deals
Below $5M in Revenue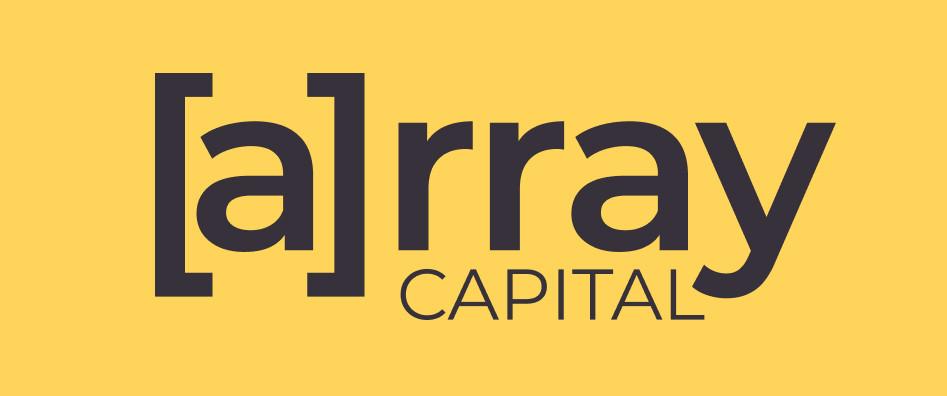 Array Capital
Founded in 2021, Array Capital is a Swiss e-commerce broker. The Managing Partner and the Founder of Array Capital is Attila Hardy, an experienced investment professional with expertise in e-commerce, operations, SaaS, and private equity. Prior to the creation of Array Capital, Attila bootstrapped his e-commerce venture to $2M revenue yearly. Attila founded Array Capital because he realised SaaS and e-commerce founders did not understand how to maximise their business value when raising or selling capital. Therefore, Array has a unique perspective as it understands the struggles of digital entrepreneurs as well as what investors are looking for in a potential business opportunity. It charges a 5%-10% commission once the deal is officially closed, determined by numerous factors, such as the transaction size. Array only takes on clients it thinks will make more money than what Array will charge you. Helpfully, it offers a free valuation if you are thinking of selling your company in the next 18 months. Array Capital helps founders to achieve their ideal exit. While the company is based in Zurich, it still supports SaaS and e-commerce founders worldwide.

BizBuySell
BizBuySell has the Internet's most heavily trafficked business-for-sale network. It possesses an inventory of over 60,000 businesses listed for sale annually, 900,000 buyers registered over 100,000 successful sales, and 15 million monthly page views. At BizBuySell, you will have unparalleled exposure for listings. BizBuySell sends millions of emails each month informing buyers of potential opportunities. This broker also has one of the most extensive databases of for-sale and sold comparables and a superior franchise directory. Its inventory includes businesses in a myriad of industries, including websites and e-commerce, restaurants, car washes, education, and hotels. BizBuySell is an excellent option if you are looking for maximum exposure because a listing does not just appear on BizBuySell's website but also on partner sites, including BizQuest, LoopNet, and local media partners. Unlike some other brokers on this list, this one is not exclusively for online or FBA businesses but is more of a generalist broker.
Headquarters
United States

Chapter International
Chapter International was founded in 2021 and is the market-leading Amazon and E-Commerce M&A Advisory and Brokerage. Chapter has a professional team with a broad entrepreneurship background in both the e-commerce and financial sectors. The team — composed of M&A enthusiasts passionate about e-commerce — prides themselves on their informative and fruitful relationship with their Partners due to their in-depth knowledge and skills of all things M&A-related. Chapter provides a transparent overview of your company to help you achieve the best price and deal structure for your business. Chapter International works with Partners throughout the exit process from beginning to end, so you have the support and assistance you need. The company guarantees the most attractive of deals with a higher consideration and optimal structure. Impressively, Chapter has roughly 150 determined and interested buyers globally sourcing companies of all denominations. Chapter is headquartered in the UK but also deals with buyers in other countries, including the US and APAC. Chapter International's primary goal is to give both Amazon and e-commerce company owners the confidence they need to exit.
Headquarters
United Kingdom
Specialty
Amazon FBA, E-Commerce

Dealflow Brokerage
Dealflow Brokerage cannot be absent from our list of E-commerce and Amazon FBA business brokers. Its team has a broad business background with much expertise. Indeed, one core team member used to be a director at www.flippa.com, another website brokerage business mentioned later in this article. But, all team members at Dealflow Brokerage have a background as entrepreneurs and have had past experience in the various aspects of the site sales process. Dealflow Brokerage are heavily experienced M&A advisors backed by a strong group of entrepreneurs and investors looking to buy and sell online brands. Dealflow stands out as it does not exclusively concern itself with just buying and selling businesses but also assists business owners create a robust exit strategy, such as by determining short and long-term goals and creating a roadmap. Dealflow helps company owners throughout each step and offers much support to its clients. It does not charge upfront fees, has a 93% success rate and has over $50M in completed sales.
Headquarters
United States
Most frequent Deals
Between $100k and $20M in Revenue
Specialty
Amazon FBA, Internet M&A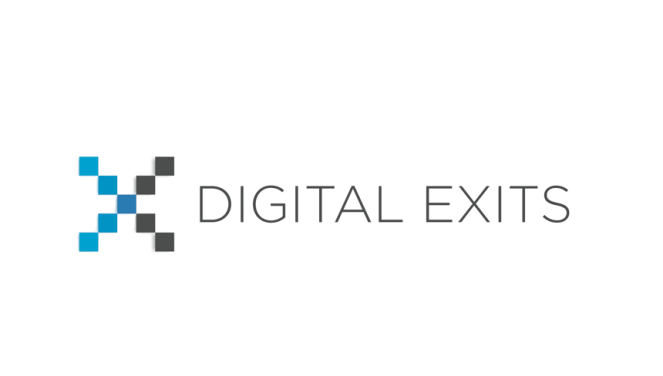 Digital Exits
Digital Exits concerns itself with helping people buy and sell Internet companies (up to $10M in yearly profit). Its statistics demonstrate exceptional service, boasting a $3.1M average deal price and an almost 95% closing rate. This broker works to give you the best possible value for your company when you decide to sell. It also locates suitable buyers who will offer your business a premium price. Digital Exits is a company formed of online entrepreneurs that cater for online entrepreneurs, demonstrating its knowledge and experience in the industry. It also works alongside thousands of interested buyers and entrepreneurs. By choosing this firm, it provides numerous services such as incorporating a marketing plan, controlling deal flow, and, critically, getting several buyers interested in purchasing your company. This is a significant benefit as numerous buyers fighting for the same company lead to them paying maximum money to secure your business. Digital Exits provides its services so you can focus on running your company and maximising your earnings while it readies your business for sale.
Headquarters
United States
Most frequent Deals
Below $5M in Revenue

DJC Digital
Founded in 2016, DJC Digital is a buyer-centred, M&A advisory and digital asset brokerage. It is officially classed as a boutique, which means that it works with fewer clients and, therefore, can offer them a more personal and thorough service. It is headed by digital marketing expert David Carroll who has decades of experience within this marketplace as well as in the financial services sphere. DJC Digital mainly buys side brokers, and their buyer clients currently include family offices, private equity businesses, digital portfolio operators, and solo owner-operators. However, they do also occasionally sell side brokers in firms such as e-commerce shops, SaaS companies, and digital content sites. Because the company liaises with buyers and sellers alike, it basically has its own private marketplace, which is ideal for fostering privacy. DJC then looks at pairing up buyers and sellers according to what each party is looking for. Being experts within the field and using this knowledge to its advantage, DJC Digital seeks to help and encourage excellent growth within the digital asset industry.
Headquarters
United States
Specialty
Digital Businesses

Dragonflip
Dragonflip was founded in 2017 in Germany. In 2020, the company expanded its operations and started working with brands located in the US and on other continents. In its short time on the market, Dragonflip has become one of the leading merger and acquisition consultants that focuses on selling e-commerce and D2C companies. Dragonflip employs a highly qualified team of experts who go to great lengths to help founders get the highest possible price for their businesses. However, the company also has a strict set of rules when it comes to selecting companies they work with. For instance, Dragonflip only handles acquisitions for brands that have at least one year of stable profits and strong growth opportunities.

Dragonflip has several significant advantages over other acquisition brokers. For example, the company utilises advanced technology, which helps it sell businesses 70% faster than average. Additionally, Dragonflip only charges a fee for its services once the sale is finalised and the entire deal sum transferred to the seller. This is in stark contrast to other M&A consultants that have hourly or monthly fees.
Specialty
E-Commerce, D2C Brands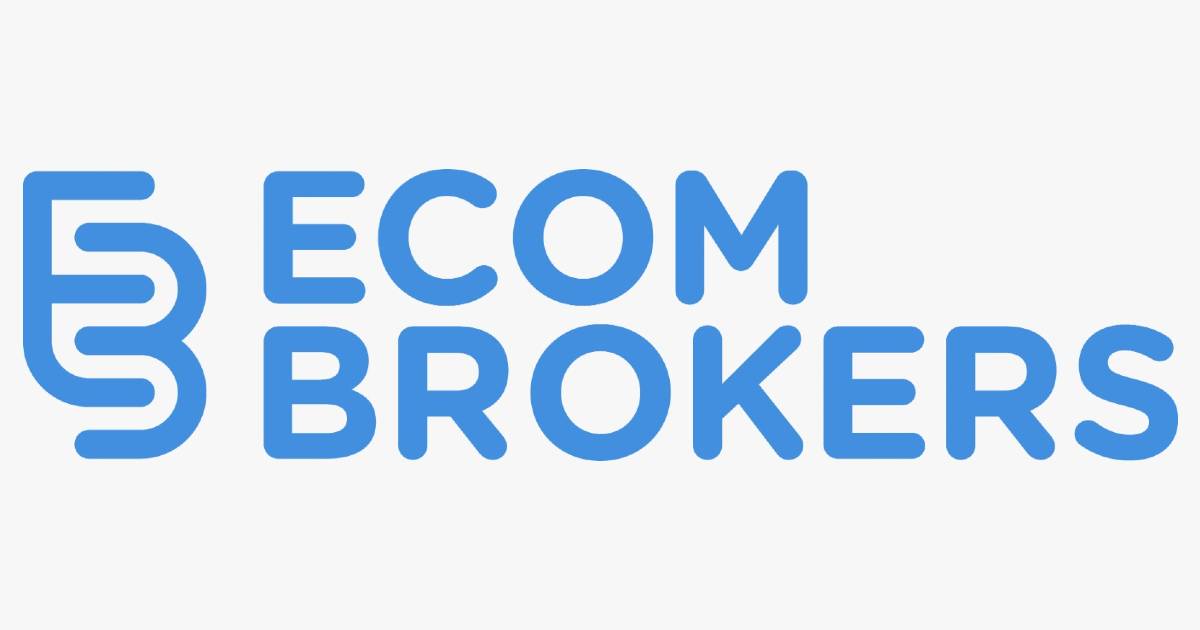 EcomBrokers
Ecom Brokers, as the name suggests, is a broker that sells e-commerce and SaaS businesses. It is a UK-based business that partners with companies across the globe. Ecom Brokers is different from other brokers as it combines the knowledge of brokers, sellers, e-commerce experts, and accountants. This means it has experience in all facets of the sale and comprehends the market clearly. Indeed, team members have financial expertise, have brokered deals, and even built and sold multi-million-pound companies. Similar to some other brokers on this list, Ecom offers a free business valuation. However, you also have the option of requesting a more detailed valuation at the cost of £500 (this is removed if you choose Ecom as your broker). The firm does take a commission of the price when you sell the business. The amount is determined by the business type and deal size. Ecom Brokers' goal is to get the best possible price for your business and market your company to every potential buyer.
Headquarters
United Kingdom
Most frequent Deals
Below $5M in Revenue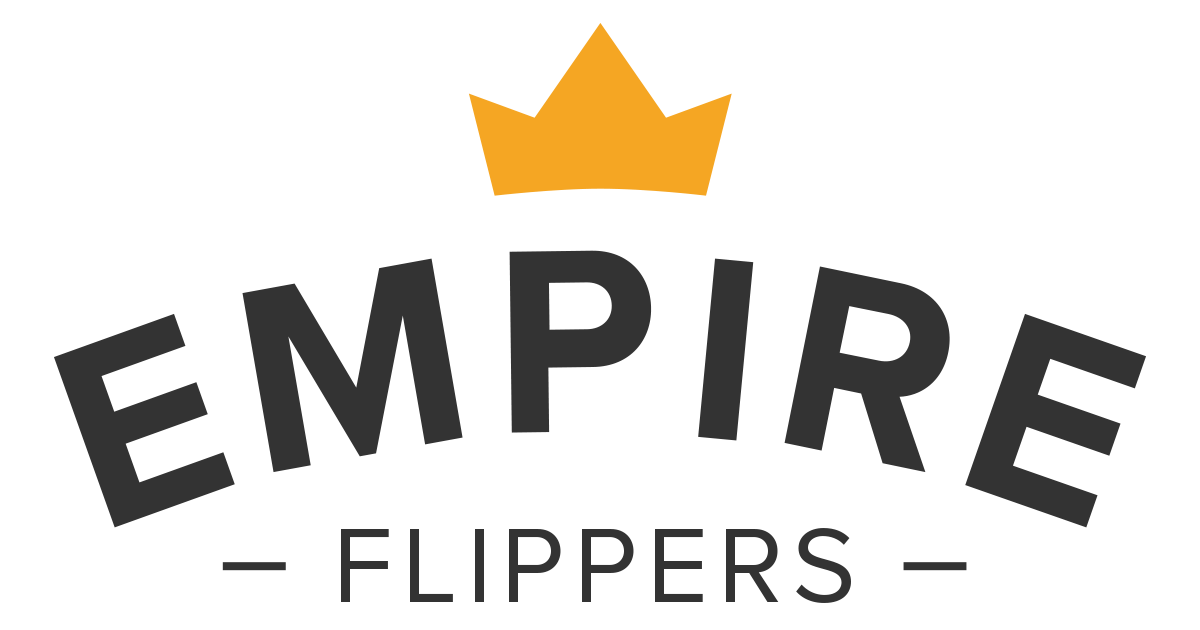 Empireflippers
You probably have heard of this next firm if you know much about the Amazon FBA business brokers industry. Empire Flippers helps founders buy and sell their online businesses without stress. Empire Flippers has achieved impressive accolades, such as assisting people in buying and selling more than $400M worth of online companies, and has a high sales success rate. The firm has also won a selection of awards, including from the International Business Brokers Association (IBBA) and the Inc. 5000 awards repeatedly. The broker prides itself on providing a secure and safe experience when buying or selling. Empire Flippers differs from other brokers that have a buyers list where only some people can view listings. Empire instead lets anyone look through the companies up for sale. However, this does not affect your security, as important company information is only revealed to a buyer once they have decided to pursue a site on Empire Flippers listings, and they must sign a non-disclosure agreement first. Another appealing factor about this firm is it wishes to educate people about the buying and selling of internet companies and has a podcast and blog to serve this purpose to help you gather further knowledge.
Headquarters
United States
Most frequent Deals
Below $5M in Revenue
Specialty
Digital Businesses

The FBA Broker
The FBA Broker is the brainchild of Coran Woodmass, who has a decorated past creating e-commerce and FBA businesses as well as in brokerage. He focused his sights on FBA companies and consequently launched The FBA Broker in 2016, a company which helps FBA and e-commerce business owners exit their companies. The company boasts years of experience and has successfully helped company owners sell their businesses for more than seven years. The FBA Broker sets itself apart from other comparable competitors by using its entire team to help you advertise and exit your company, focusing its attention on selling only the best quality brands and having strong experience with both the Amazon and e-commerce industries. The FBA Broker prides itself on assisting sellers from beginning to end of the selling journey. The company has a useful free FBA Scorecard so you can substantiate how vendible your business is. The FBA Broker is considered a specialist in Amazon FBA and e-commerce brands.
Headquarters
United States
Specialty
Amazon FBA, E-Commerce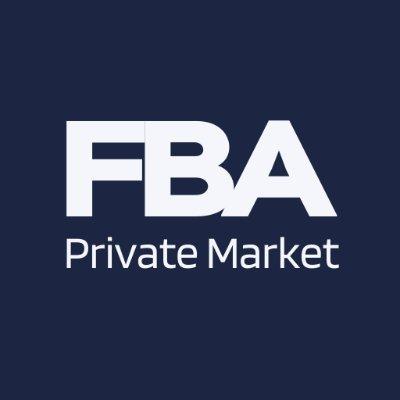 FBA Private Market
The founder and CEO of FBA Private Market is Bill Evans. He has past career experience in M&A, e-commerce, and SaaS and is a highly successful Amazon FBA seller. Founded in 2021, his company prides itself on being the largest and solely dedicated marketplace for FBA business acquisitions. FBA Private Market is also different from other companies because it has a competitive bidding process among reputable buyers. A further key benefit to choosing this company is that it does not charge sellers any fees whatsoever. Rather, it charges buyers what they call a 'success fee' if a transaction is officially completed. Therefore if you are a seller on this platform, you will keep the total purchase price. This company promises to work with you every step of the way, from preparing finances all the way to the negotiation process. FBA Private Market has three core values: transparency, efficiency, and fairness.
Headquarters
United States
Most frequent Deals
Above $300k in Seller Discretionary Earnings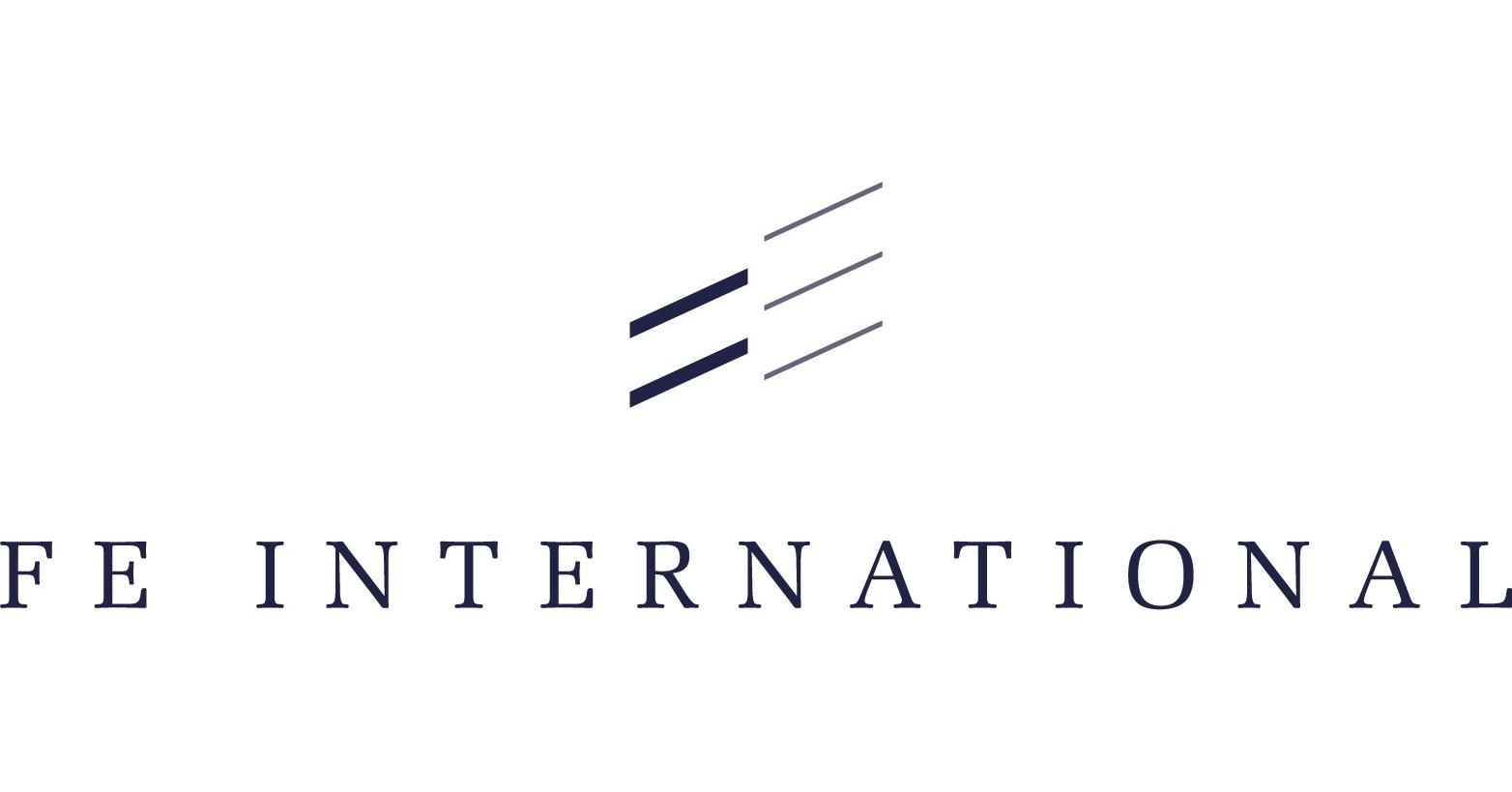 FE International
Founded in 2010, FE International is an award-winning and worldwide M&A advisor of e-commerce, SaaS, and content companies. It uses real-time metrics and detailed research analysis so it can give each client an airtight exit strategy that ensures the optimum value for the sale. The company's focal aim is to conduct a smooth sales process and help maximise the exit value of your firm. Since its beginnings, it has completed thousands of acquisitions which add up to $1 billion! FE International's team includes accounting, valuation, and exit planning experts. FE is famous for its vast network of pre-qualified international investors. This vetting guarantees security as it ensures only appropriate people can see information regarding your business. It has won a broad array of awards, including Inc. 5000 awards and the title of one of The Americas' Fastest Growing Companies. FE also has impressive statistics to back it up, including an almost 95% sales success rate and more than one thousand completed acquisitions. This firm caters to SaaS, e-commerce, FBA, content businesses and other technology companies.
Headquarters
United States
Most frequent Deals
Above $1M, below $25M in Revenue
Specialty
Digital Businesses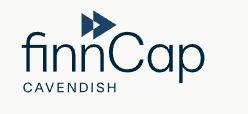 finnCap Cavendish
Founded in 2010, FE International is an award-winning and worldwide M&A advisor of e-commerce, SaaS, and content companies. It uses real-time metrics and detailed research analysis so it can give each client an airtight exit strategy that ensures the optimum value for the sale. The company's focal aim is to conduct a smooth sales process and help maximise the exit value of your firm. Since its beginnings, it has completed thousands of acquisitions which add up to $1 billion! FE International's team includes accounting, valuation, and exit planning experts. FE is famous for its vast network of pre-qualified international investors. This vetting guarantees security as it ensures only appropriate people can see information regarding your business. It has won a broad array of awards, including Inc. 5000 awards and the title of one of The Americas' Fastest Growing Companies. FE also has impressive statistics to back it up, including an almost 95% sales success rate and more than one thousand completed acquisitions. This firm caters to SaaS, e-commerce, FBA, content businesses and other technology companies.
Headquarters
United Kingdom
Most frequent Deals
Between $10 and $300M in Revenue

Flippa
While Flippa is not actually a broker but more of a marketplace, it would be remiss not to include it in this list. Founded in 2009, Flippa allows you to create a profile on its platform of your business or digital assets, where your company can receive views from its global expanse of buyers. Your listing can be found based on the buyer's preferences, and when matched with a buyer, you can pick who can bid and interact with them directly. This service can be used by online companies such as SaaS, e-commerce, and blogs. The broker's aim is to support the small business environment, so any owner or buyer can sell or buy a company. Flippa has sold over 300,000 digital assets globally and enjoys over 3 million users around the world. The company also has a negotiation functionality and escrow service. Any data on a listing has to be verified to guarantee both buyer and seller security. Flipper is favoured by many founders due to its platform's ease of use, from listing to negotiating as well as its safe environment for transacting.
Most frequent Deals
Below $1M in Revenue
Specialty
Digital Businesses

Fortia Group
Dublin-based firm Fortia Group is an M&A company run by e-commerce experts and deals strictly with e-commerce exits (including FBA founders). Its goal is to increase the shareholder value of e-commerce companies more than any other existing broker. Fortia is a fintech business that was founded by experts in a range of industry sectors, such as data science, investment banking, finance, Amazon, and e-commerce. The firm has a two-pronged approach. Firstly, it helps to make your company exit ready by advising on both corporate and operational finance issues while getting ready to exit the business. Fortia Group provides a free valuation of your company and helps determine what it could be valued at in the future. Secondly, it assists in the selling of your business through negotiations with its reputable buyer network. The company also supports you throughout the sale period. Fortia offers 'The Exit Guide for Amazon FBAs' for download on its site and is a valuable read for FBA founders thinking about selling.
Headquarters
United Kingdom
Specialty
Amazon FBA, E-Commerce

Fortunet
Launched in 2018, Fortunet is composed of a formidable team of almost 50 experts and includes finance professionals, seasoned Amazon sellers, investment bankers, and e-commerce lawyers. This broker is a leading boutique investment banking company that focuses on M&As for Amazon FBA, e-commerce, SaaS, DTC businesses, and service providers. It also has expertise in fundraising for businesses. It has worked with 6000 Amazon sellers alone since 2015. It works with businesses for sale of different shapes and sizes, extending from equity value of $500K to $60M. The core aim of Fortunet is to maximise results for its clients and get the best deal structure possible. The company usefully guides you through each point of the exit process. Fortunet has a colourful buyer network that it works with intimately, consisting of tactical buyers, investment funds, private equity companies, and e-commerce aggregators. Fortunet enjoys a robust reputation for representing high-quality e-commerce companies whilst maintaining its core ethics and dedication to the seller.
Headquarters
United States

Hahnbeck
Hahnbeck is a leading M&A e-commerce consultancy boutique that provides high-quality advisory services to clients worldwide. It also has close connections with every primary acquirer of FBA companies. It narrows its focus on larger businesses with sales between $2M-$200M and, being a boutique, only takes on a few clients at once. Its expertise is in e-commerce. The service it provides is at investment banking standard, and it charges a reasonable fee of 5% + VAT. The company prides itself on its clarity, expertise, and ability to achieve above-market prices. Hahnbeck has offices in both North America and the UK and offers its services globally. The company concerns itself with providing high levels of service to its clients, helping them to increase their company's value, and assisting them with selling their company more efficiently than other brokers. Provided that a business meets Hahnbeck's criteria, SaaS, technology, and other online companies can also use this service.
Headquarters
United Kingdom
Most frequent Deals
Below $5M in Revenue
Specialty
Amazon FBA, E-Commerce
Latonas
Launched in 2008, Latona's is the globe's leading and biggest website broker. Like several other brokers on this list, it is a boutique M&A broker. This firm concentrates exclusively on cash flow positive digital websites, such as SaaS, FBA, lead generation, and e-commerce businesses. One of Latona's co-founders, Rick Latona, learnt much of his craft at Harvard Business School before founding the company. The firm is a sell-side M&A with a substantial list of thousands of vetted investors and an inventory of a large amount of high-quality properties. In order to work with this broker, your business must have been established for at least 12 months of positive trading and yearly profits of $20K - $100M. A benefit to choosing Latona's is they offer a free valuation with no upfront costs, and the company helps you with selling each step of the way. Latona's is composed of professional, qualified exit strategy consultants who will assist you in the selling and transferring of your online company from start to finish, all while ensuring safety and security.
Headquarters
United States
Most frequent Deals
Below $5M in Revenue
Specialty
Digital Businesses

Mabya
Mabya is a German marketplace for online businesses. From a size perspective, Mabya seems to have found its sweet spot representing businesses with less than $500k in Revenue. It sells online websites such as e-commerce, SaaS, Amazon FBA, social media accounts, and domains. It also has a buy-side where investors can purchase businesses such as online stores and startups. Helpfully, Mabya's website includes a free calculator to help you value your company.
Most frequent Deals
Below $500k in Revenue
Specialty
Digital Businesses

Nextoria
Founded in 2021, Nextoria is a worldwide M&A advisory company that assists founders of technology and e-commerce businesses in finding suitable buyers. The firm is headquartered in London and is also venture capital-backed. The company's team has decades of experience in numerous areas, such as international expansion, e-commerce, deal negotiation, scaling businesses, and M&A. Nextoria aims to help company owners with their exit strategy and achieve the best exit possible. A key advantage to this broker is that you only pay after your company has been sold, and Nextoria helps guide you through the whole process of selling a business. If you choose this broker, it will help you through a three-step process. Firstly the firm undertakes an initial assessment, then it helps to prepare your exit, so your company value is maximised, and finally, it drives the whole exit process so you can focus on running your company while the broker finalises the deal.
Headquarters
United Kingdom

Quiet Light
Quiet Light was one of the first online business brokers to exist and is commonly viewed as one of the best. To date, it has sold over 600 online companies and has accumulated a total transaction value of $300M+. It focuses on businesses that will sell for six, seven, or eight-figures. What makes Quiet Light unique is its team of advisors, all of whom have direct experience in purchasing, selling, and launching their own online companies. Indeed, some of its current advisors were originally clients of the company. Because of this in-depth experience, the company is well-equipped to help you prepare your company for sale and find the perfect buyer for your niche. At Quiet Light, there are three steps to selling your business: a valuation call, a thorough client interview (where you will be asked every question that a buyer could potentially ask, so you are well-prepared), and the publishing of your listing and finding the right buyer. Quiet Light offers a free valuation tool available online so that you can start the selling process.
Headquarters
United States
Most frequent Deals
Above $1M, below $25M in Revenue

Website Closers
Website Closers is a brokerage firm dedicated to assisting online and internet asset founders. Impressively, it has 20+ years of experience selling online businesses and has a solid online presence. It specialises in forming strong deals for both the buy and sell-side. The company's founders have decades of total experience with brokering, sales, and business. Website Closers also has a handy business valuation calculator on its website that you can use to help you decide if you are ready to sell and develop an exit plan. Website Closers values confidentiality, and so general web traffic is not able to view details of businesses listed on its platform, only pre-qualified buyers. Many people opt to use Website Closers because, as part of its full service, it offers consultations, custom strategies catered to your business, and even coaching on how to grow your business. This firm is suitable for SaaS, e-commerce, and Amazon FBA businesses. This broker sells a wide variety of companies, ranging from five figures to nine. Website Closers promises to help you with every step of the process and get the best deal possible for your online company.
Headquarters
United States
Most frequent Deals
Below $50M in Transaction Value
Specialty
Digital Businesses
Website Properties
A large ratio of website brokerage companies combines website sales with physical brick-and-mortar sales as they think it will be beneficial to add website sales to their portfolio despite the fact they don't have expertise in those sales forms. Conversely, Website Properties was created with a primary focus: to be the best broker at selling websites. The company works explicitly in the listing and sale of online companies with the intention of giving your business the focus and due diligence needed. The Website Properties team includes entrepreneurs with over 50 years total of in-depth experience in this field, so you know they understand what it is like to be a company owner online. Indeed, the team has purchased, sold, and launched dozens of their individual web businesses. The company helps you in multiple ways, such as with the valuation and listing of your online business, as well as assisting you in locating the ideal buyer. On its website, Website Properties also offers a free business valuation for sellers and enjoys a success rate of up to 90% for business sales. It has sold over 600 websites and has accumulated $550M in gross sales.
Headquarters
United States
Specialty
Digital Businesses
Conclusions
Selling a company is a delicate and potentially life changing decision, and can be an emotional one too. After spending studying the business model and the details of the operations, carefully picking the branding that best conveys the indentity and mission of the company, and being faced with all the surprises, hiccups, and setbacks along the journey, it is only normal to be uncertain around what the process of an exit looks like, or to be nervous about leaving the reins to someone else. Many choose to have a trusted partner by their side, a team with the right experience, network, and capabilities to identify the right successor that is capable of taking the company to the next level.

Mutual transparency, dependability, and straightforwardness between the seller and its choosen advisor are crucial aspects that can impact the exit process. Beyond finding the right buyer, advisors also cover the important role of assessing the market value of a company at the time of sale, and need to be able to correctly align seller's expectations to the most realistic figure, whether favourably or not. Choosing the company with the most relevant track record of selling companies with comparable business model, size, or vertical, and with the right network base of investors for the deal, is an important decision that should not be underestimated when planning the next step forward.

Many other factors, such as the best moment to bring the deal to market, fee structures, the broker's understanding of the company and its market valuation, among the many, all play an important role in ensuring the best possible outcome for the seller. The right partner will go trough every question and doubt the seller may have, take the time to prepare the material that best reflects the opportunities ahead for the company, and provide ongoing council and guidance throughout the acquisition process.


FAQ
Why should I rely on a broker rather than sell the company myself?
There are many reasons why a business owner may choose to trust an expert broker. Not everybody has direct experience with acquiring and selling businesses: it is a delicate process that can be filled with questions and doubts. Having someone in your corner and with the right experience, can help navigate through the operational, legal, and better understand what you can still do to maximize your chances even further of having the best possible outcome.
What can an advisor do to help maximize a Seller's outcome?
In short, a lot. High quality advisors will take the time to prepare your company documentation thoroughly, in such a way that all relevant information is clearly and effectively laid out, and highlights the performance of the business. They identify the best pool of potential buyers, and directly market the opportunity to them, or have a highly relevant and active network of buyers. Additionally, they help Sellers prepare for any question that may arise during interview with potential buyers, and leverage their negotiation experience to maximize the deal value. They remove stress from the process, and manage the entire sale until an offer is accepted and the deal is closed.
In a group of brokers with the same characteristics, what should I do to better undestand who is best equipped to assist me?
If the group has already been shortlisted by using "quick" filters (qualifications, geography, average deal size, vertical), take the time to get to know the few that are left. Choosing the wrong partner costs both time and money, and it is likely that the few will differ in some other aspects, such as fee structure, culture, confidence or sheer experience. Understand how many other businesses is your broker representing to understand if your broker has the right qualifications or experience, how much time can be devoted to your busines, and how they plan to ensure the deal will be seen by the right buyers before deciding who to trust.
What can a Seller do to accelerate the sale process, whether there is a broker involved or not?
In both scenarios, Sellers can significantly speed up the process by identifying and engaging their advisors and expert team early on (whehter it's legal, M&A, or other consulting or professional services involved in the process) to make sure no time is wasted once a buyer is engaged. Furthermore, a lot of work can be put towards the preparation of the relevant documents and financial information: during the due diligence process, buyers will want to see income statements, sales figures and all the appropriate material - Having all the necessary documentation in place and readily available significantly lowers the overall time needed to conclude the sale process.