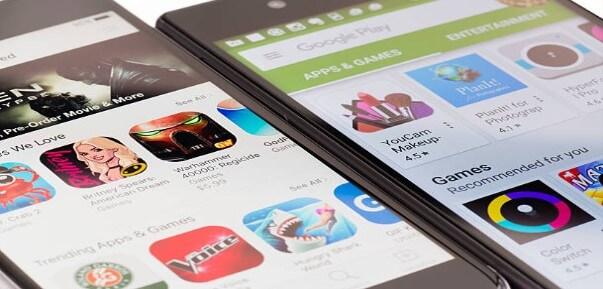 Key Points
Knowing how to optimise your app for search engine visibility is essential for boosting downloads on both Google Play and iOS app stores.
Growing organic traffic can be challenging, but using ASO tools can give you a competitive advantage.
Popular ASO tools include AppAnnie, AppFollow, Sensor Tower, AsoDesk, and Apptweak.
It often requires the expertise of an agency with years of understanding of how ASO and SEO work to promote your app. We recommend getting an agency to promote your app on app stores. NUOPTIMA is a leading SEO agency that can help you do just that. Book a free strategy call with one of our experts today, or keep reading to learn more!
What is ASO?
Competition is one factor that is prevalent across all industries. The tech sector is no exception, with new and exciting applications being added daily to the app store. While users enjoy the luxury of choice, product owners struggle to stay relevant.
A major strategy to stay ahead of the competition within app stores is to effectively optimise for visibility. App Store Optimisation (ASO) is the process of researching, analysing, and gathering data on the best methods for increasing app visibility, ranking, and downloads. Hence, an accurate analysis of the best optimisation strategy can be achieved with the help of ASO tools.
Making the best use of ASO Strategies
Just like there are Search Engine Optimisation (SEO) strategies to ensure that content ends up on the first page of search engines, laying down the perfect optimisation strategy also often takes three key processes:
Competitive Market Analysis: To implement an effective ASO strategy, it is crucial to understand the competitive market. Extensive research on existing trends, competitors' strategies, and app strengths and weaknesses are necessary. By doing so, an app's features can be positioned to meet user needs and surpass the competition.
Keywords Search Optimisation: To achieve successful ASO, optimising keywords for better app store visibility is essential. Additionally, it is important to conduct user keyword research, integrate relevant keywords, and run A/B tests. While results are not immediate, proper optimisation can lead to consistent organic growth in visibility and success.
Optimising for Conversion: ASO aims to increase app downloads, not just visibility. It's crucial to have a conversion plan that considers factors such as app design, logo, descriptions, videos, and reviews. These elements can influence users to click the download button, making them crucial to a successful ASO strategy.
Creating a foolproof ASO strategy requires a lot of deliberate planning. Considering all the crucial elements necessary for the best ASO can sometimes be overwhelming; this is where ASO tools can help. These tools can consolidate all the requisite strategies and data to promote app visibility.
Here's a list of the top 10 ASO tools that product owners rely on to support the growth of their businesses.
Top 10 ASO Tools 

AppTweak
AppTweak is a data-science-backed tool that can drive growth for popular games and apps through actionable insights designed within a user-friendly interface. AppTweak can gather data and provide real-time app store analytics through its fully integrated and in-built algorithm. Some of the key features that have helped the growth of popular brands such as Amazon, Adobe, Yelp, Tally, and PayPal include: 
Benchmarking against the competition:

AppTweak analyses an app's performance indicators and compares them to its top competitors using an advanced algorithm. This helps businesses understand their position relative to their competition and make informed decisions to improve their performance.

Ad Intelligence:

AppTweak's Ad Intelligence feature analyses competitors' marketing strategies by comparing paid and organic keywords, identifying trending keywords, and using Apple Search Ads and Share of Voice history to conduct research

Tracking past ASO strategies:

AppTweak can track and collect data on A/B testing, app updates, and changes to app metadata on iOS and Google Play stores. This information can help identify effective optimisation strategies and increase app downloads while saving time.

Explore growth opportunities with the Market Intelligence feature:

AppTweak now has a Market Intelligence feature that collects data based on market preference. This feature provides information on performance metrics, trends, competition, and seasonality specific to a country. The feature also compares app data to relevant input from other countries for more performance insights.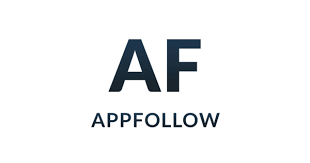 AppFollow
AppFollow provides an all-inclusive solution for monitoring app engagement and growth. Its easy-to-use interface and in-depth analytics make it an ASO tool of choice. Here are some frequently talked about features of Appfollow by their clientele base; Vevo, Robinhood, Hubspot, Deezer, Upwork, etc., that you might find useful:
User experience analysis:

AppFollow's user experience analysis tool compares customer feedback to gather data on preferences and satisfaction levels. It provides a detailed feedback analysis and compares it to competitors across regions, giving insight into how the app's user experience compares to others in the market.

Country-specific industry trends:

The tool's data system can analyse industry-specific trends and patterns in different countries. This helps app publishers gain insights into vertical market developments and stay ahead of the competition. The information enables publishers to understand how their business landscape is evolving.

Semantics detection:

The tool's semantic feature helps app publishers gain insights into users' emotions, categorising reviews by topics, keywords, and tags to improve their app's performance. This enables publishers to take focused and effective actions to enhance overall performance. 

Competition analysis:

AppFollow uses data optimisation to research and monitor competitor performance, reviews, and strategies. This feature helps app publishers stay updated on the latest trends and user preferences within their target audience, which is crucial in today's rapidly changing market.

data.ai
Data.ai (formerly known as App Annie) is a leading tool for app publishers and ASO experts, used by companies like Google, Visa, Samsung, and Soundcloud. It manages ASO campaigns and provides data and insights on ranking, downloads, and revenue. It also offers market intelligence to enhance ASO strategy and stay ahead of competitors. Here are some key features: 
App update analytics:

Data.ai can categorise user feedback by app version, offering app publishers insights on update effects on rankings and satisfaction. Analysing version-specific responses can identify well-received and poorly received updates, guide future development, and ensure user satisfaction.

Competitor monitoring:

Data.ai stands out from other ASO tools because it implements artificial intelligence through its AppIQ integration. This provides a quicker and more detailed insight into current market trends, setting it apart from conventional approaches.

Integrating journey mapping into ASO strategy:

A user journey map tracks a user's progression from app awareness to conversion, including every interaction with the app. Also, Data.ai's AI integration allows for a detailed report of user interactions with an app on app stores. This information can be used to improve insight and potentially increase downloads.

Improving visibility through keyword spying and ranking:

Data.ai's keyword tool provides access to competitor keyword data to identify popular keywords in the market. Analysing these can improve app store optimisation strategy, enhance app listing visibility, and determine effective keywords.

Sensor Tower
Sensor Tower has gained recognition from prominent media outlets such as Fortune 500, Bloomberg, Techcrunch, Wall Street Journal,  and NY Times, among others, as being a top-notch ASO tool for boosting app visibility and downloads. With a team of algorithms and data scientists, Sensor Tower claims to have organically grown its data estate, which collects data from a diverse range of app functions and provides real-time feedback from real people. Additionally, Sensor Tower offers other noteworthy features such as:
App revenue estimation to maximise Return On Investment (ROI):

This feature estimates an app's potential revenue based on app store ranking and downloads. It uses data from various sources to provide insights into ROI for app developers and marketers.

Easy-to-use interface with an efficient customer support system:

This tool offers a user-friendly interface and intuitive design, making it easy to use for non-technical users. The standby support team helps optimise app performance and resolve technical issues, ensuring uninterrupted use of the tool.

Download estimations:

This tool offers accurate insights into expected downloads from a target audience, helping set goals and measure ASO success. It also provides information on an app's popularity in specific geographic locations or demographic groups, which is vital for optimising marketing strategies.

Mobile Action
Mobile Action focuses on customer insight analysis and keyword research. Its App Intelligence platform monitors over 25 billion app downloads and has generated over $15 billion in app revenue. With a network of over 95,000 interconnected mobile apps, the platform can provide accurate predictions on app downloads and revenue estimates. It offers insightful reports for app publishers and financial experts to make strategic decisions and investments. Key features include:
Visibility report for app store ranking:

Mobile Action can track the visibility and ranking of an app in the app store search results. The report typically includes data on the keywords the app ranks for and how that ranking has changed over time. 

User retention through localisation:

The process of localisation, where an app is adapted to specific regions and languages, can play a crucial role in optimising app store visibility. The Mobile Action tool integrates this feature to enhance user experience, optimise keyword search, and increase trust and engagement, ultimately increasing an app's visibility.

Customised recommendations:

Mobile Action leverages advanced algorithms and machine learning to analyse user behaviour, preferences, and app store trends. By doing so, it provides personalised recommendations to optimise apps, including metadata, visuals, and strategies. These recommendations help identify areas for improvement, leading to higher conversion rates and optimal app performance.

Personalised updates on market changes:

With Mobile Action's personalised market update alerts, you'll receive real-time notifications on changes in the app market, including new releases, revenue data, and keyword rankings. With this valuable information at your fingertips, you can stay ahead of the competition and make informed decisions that drive your app's success on the app store.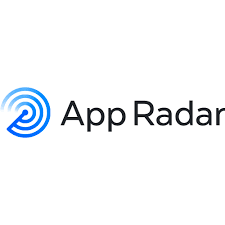 App Radar
App Radar offers an all-in-one app store optimisation tool. The tool includes keyword optimisation, competition analytics,  user tracking etc. With its data-driven approach, App Radar has attracted over 30,000 users who perform marketing and ASO functions. Here are some useful features:
User Acquisition Dashboard:

App Radar offers a User Acquisition Dashboard that tracks app progress, including downloads, engagement, and retention. With real-time monitoring, developers and marketers can analyse the performance of marketing channels, campaigns, and user acquisition efforts. The feature helps identify effective strategies, optimise app marketing, and monitor Cost Per Install (CPI) and Cost Per Action (CPA).

AI-powered recommendations:

App Radar uses Artificial Intelligence (AI) to provide personalised and data-driven analytics. The AI can perform more in-depth and automated research in marketing and user insights, helping you achieve your app optimisation goals more accurately.

API integration:

App Radar's API integration feature allows developers and marketers to integrate ASO and analytics data into their systems and workflows, improving app performance by providing valuable data for quick and efficient decision-making.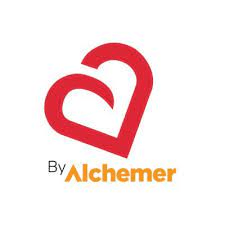 Apptentive
Apptentive is an effective ASO tool that helps app publishers enhance user engagement and increase conversion into download rates. The tool uses sentiment analysis to provide publishers with a deeper understanding of their users' behaviour, preferences, and opinions. By improving customer engagement and reviews, Apptentive offers a unique survey approach to ASO that sets it apart from other tools in the market. Here are the key features of Apptentive:
Fast time to value:

Apptentive delivers critical survey results in minutes or days, with updates that don't require technical support. The platform also offers industry-expert support and bespoke data insights analysis, making it easy to get up and running quickly.

Precise targeting and measurement:

With its intelligent targeting tools, including Ratings Prompts, Notes, Surveys, and a two-way Message Center, Apptentive enables developers to take action on shifting emotions. This ensures you always get the most relevant and accurate feedback from your app users.

Enriched customer data:

Apptentive goes beyond Net Promoter Score (NPS) and Customer Satisfaction (CSAT) scores to give you the "why" behind the numbers. It measures shifts in customer emotions over time, giving you a deeper understanding. The platform also enriches your customer profile data, so you can better understand your users and make informed decisions about improving your app.

Mobile optimised surveys:

Apptentive's mobile-optimised surveys and precise targeting based on in-app interactions are unmatched in the mobile market. This allows brands to close their customer feedback loop at scale, ensuring they always get the most up-to-date and relevant user feedback.

StoreMaven
StoreMaven streamlines the optimisation of your app's page with A/B testing. Its advanced analytics and reporting give an in-depth insight into user engagement with every feature of your app on the app store. StoreMaven reduces testing costs and maximises conversion impact, accurately measuring the ROI of ASO strategies. Some unique features of StoreMaven include the following:
A/B Testing for App Listings:

StoreMaven provides an effective solution for A/B testing your app's listing, helping you optimise your page and increase conversions.

User Engagement Analytics:

This helps you understand how users engage with every element of your app store page.

Accurate ROI Measurement:

Accurately measures the ROI of your ASO efforts.

Easy-to-Use Platform:

StoreMaven's user-friendly interface makes it easy to use and understand, even for those without technical expertise.

Detailed Reports and Insights:

Get detailed reports and insights on your app's performance, including keyword rankings, downloads, and revenue. This information can be used to make informed decisions on optimising your ASO strategy.

AI-Powered Optimisation:

StoreMaven utilises AI algorithms to provide intelligent recommendations and insights, helping you achieve your optimisation goals faster and more efficiently.
CheckASO
CheckASO is a favourite tool among indie and game developers. It offers real-time insights into keywords, competition analysis, reviews, ratings, and rankings. This information helps developers optimise their app pages and attract organic traffic. The key features of CheckASO include the following: 
Keyword optimisation using text editor:

CheckASO's text editor feature automates keyword optimisation by conducting extensive research, targeting popular keywords, suggesting them to publishers, and monitoring their impact on rankings and downloads of an app or competitor's app.

Competitor evaluation:

CheckASO can identify areas where an app may have a competitive advantage, such as unique features or a more positive user experience. Developers and marketers are able to use this information to improve branding strategies by highlighting those features in their app's descriptions and marketing materials.

Customised reports:

This benchmark feature collates all relevant data, rankings, metadata changes, cross-country market analysis, KPIs, competition analysis, etc., into one customisable report, making it easy to refer to relevant data when needed.

AsoDesk
AsoDesk offers user acquisition and retention tools, such as push notifications and in-app messages. With its comprehensive features, AsoDesk helps app developers and marketers boost app visibility and drive more downloads while retaining users effectively. The platform also offers a 14-day free trial, allowing users to test its features before committing to a subscription. Key features of the tool include:
Real-time analytics:

ASOdesk's real-time analytics feature offers a visual representation of ASO metrics like keyword rankings, app store impressions, instals, and ratings. This data helps app publishers optimise their listings, increase visibility, and identify areas for improvement.

Mobile ad campaign management:

Asodesk can create targeted campaigns for specific locations, devices, and user demographics to reach your desired audience and maximise ROI. Real-time tracking and optimisation enable you to adjust ads that are not performing well.

Multilingual support with AsoDesk:

Asodesk offers multilingual support to its users, enabling app developers and marketers to optimise their campaigns for a wider audience. This feature allows users to create campaigns in their preferred language. As a result, campaigns can be set up correctly and effectively targeted towards the right audience.

App integration:

AsoDesk integrates with various app analytics platforms, such as Google Analytics and Mixpanel, to provide a more comprehensive view of an app's performance.
Why is ASO important?
ASO is like a secret ingredient for app success that makes your app visible to millions of people in the app stores. Like SEO, ASO optimises your app's listing to increase visibility and drive more downloads by focusing on elements like title, description, and keywords that influence brand exposure in a highly competitive app market.
Furthermore, ASO helps to improve the user experience, making it easier for customers to find the information they need and increasing the likelihood of a successful conversion. Conclusively, ASO, in comparison to Ad and Influencer marketing, is a cost-effective and proven method for driving growth for App developers.
Use SEO to Get Even More Downloads for Your App
SEO is an effective method of optimising an app's content, website, and digital assets by targeting relevant keywords, creating quality content, and building trusted source links. Additionally, optimising the landing page and website can increase conversion rates by making it easier for potential customers to find information and download the app.
Hence, getting SEO right is crucial. That is why, at NUOPTIMA, we understand the importance of having a strong online presence in today's digital world. Hence, we offer a full-stack SEO service that will help your business grow. Our award-winning team has over twelve years of experience in optimising websites for search engines and has the ability to drive traffic and increase sales through effective SEO implementation.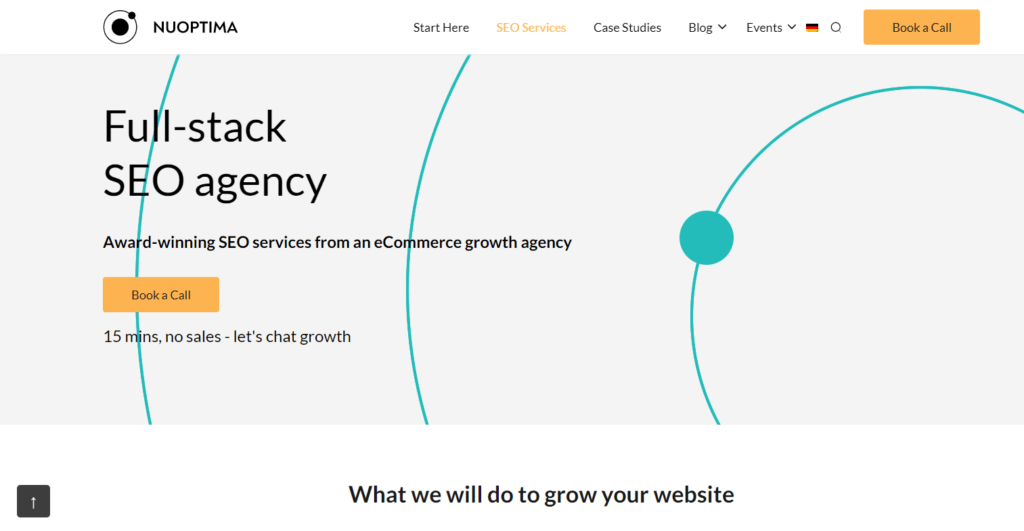 We understand that every client has unique needs, which is why we work closely with them to create a tailored SEO strategy. Our focus on productivity ensures that our clients receive the best possible results on time. Also, our team of experts continuously stays up-to-date with the latest SEO trends, ensuring that our clients receive the most effective solution.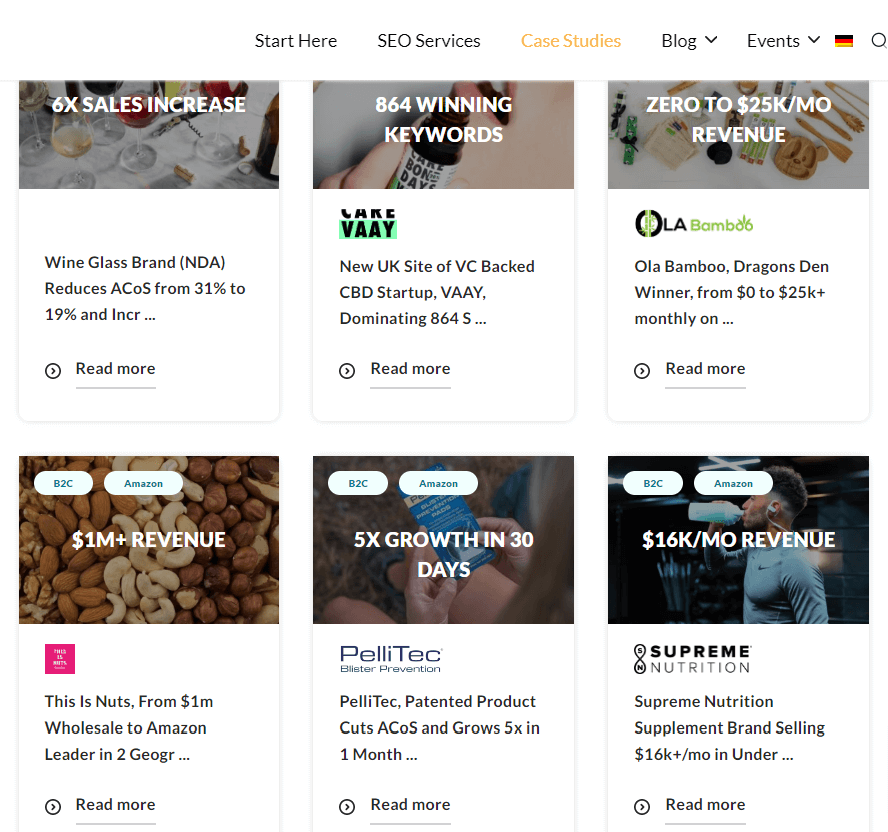 With Nuoptima Agency, you can expect to see clear improvements in app store rankings. Our clients trust us to deliver, and we take that responsibility seriously. Our commitment to excellence and our track record of delivering successful campaigns make us the go-to agency for businesses looking to improve their online presence. Whether you are a small start-up or a large corporation, we have the expertise to help you achieve your goals. Contact us today to learn more about how we can help you grow your business.
What is ASO, and how does it work?
ASO aims to boost an app's visibility and downloads by optimising its title, description, keywords, ratings, and reviews. App stores use these elements to rank an app's relevance for specific search queries. The more optimised an app is, the more likely it is to rank higher and be downloaded by users.
Which tool is best for ASO?
Various ASO tools are available; the best depends on specific needs and goals. Popular options include Sensor Tower, App Annie, Mobile Action, AppRada, ASOdesk, and Data.ai. These tools offer various features, such as keyword research, competitor analysis, ranking tracking, localisation, user feedback, and optimisation suggestions.
How can I improve my app store ranking?
To boost app store ranking, focus on user acquisition through marketing and SEO, and optimise the app listing with a clear description, high-quality visuals, relevant keywords, and user feedback. Utilise app store optimisation and regularly update the app listing for a great user experience. Patience and commitment are required for continuous improvement.
Resources
https://digitalagencynetwork.com/tools/app-store-optimization/
https://www.businessofapps.com/marketplace/apptweak/
https://appseo.uservoice.com/knowledgebase/articles/385241-introduction-about-searchman
https://www.cuspera.com/products/app-annie-intelligence-x-1448
https://www.pickfu.com/blog/tools-for-app-store-optimization/#5-best-tools-for-app-store-optimization-outline-b8fd6939-af05-4055-894c-4fd3e4e2d73d
https://www.moburst.com/blog/aso-tools/
https://www.apptentive.com/
https://geekflare.com/app-store-optimization-aso-tools/
https://www.velvetech.com/blog/mobile-app-store-optimization-tools/
https://www.appranking.com/en/
https://www.storemaven.com/academy/app-store-optimization-guide/
https://www.saasworthy.com/product/checkaso-io
https://appseo.uservoice.com/knowledgebase/articles/385241-introduction-about-searchman