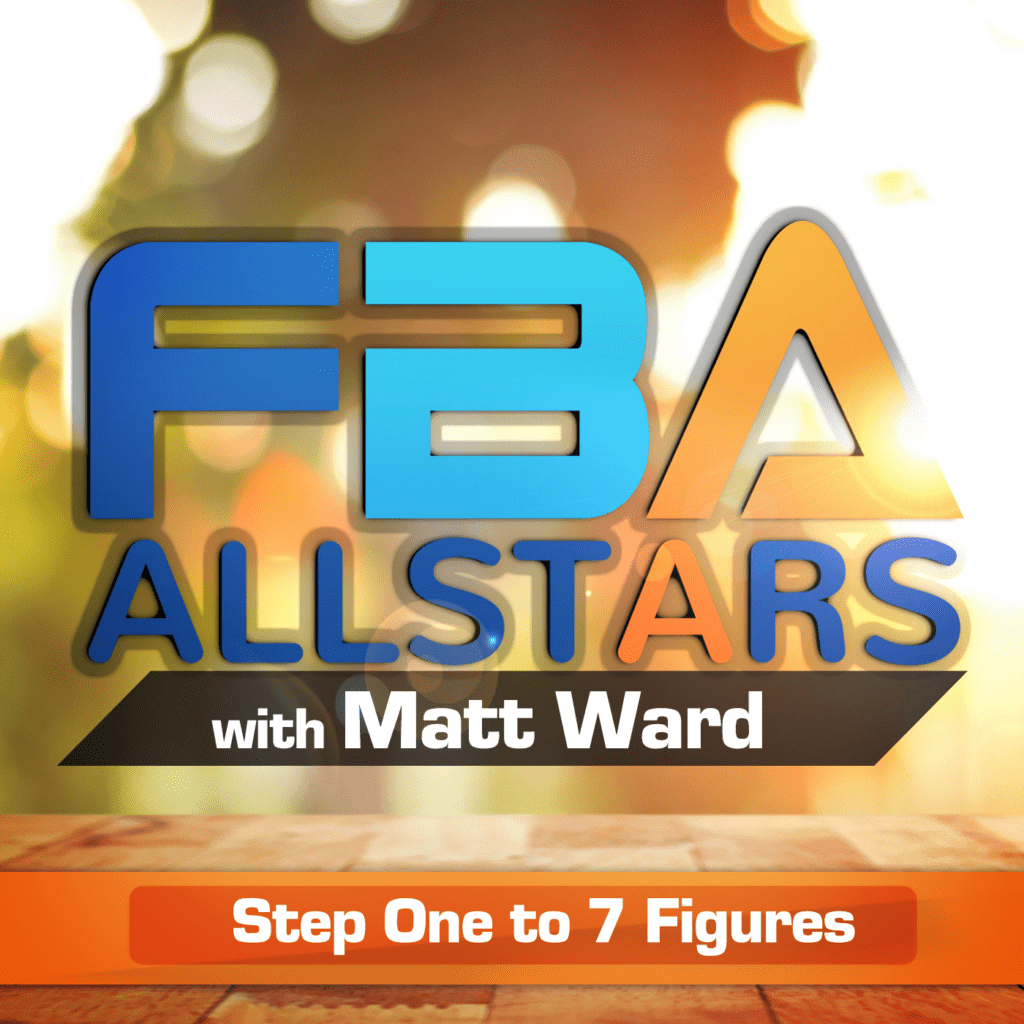 The FBA ALLSTARS podcast is an ideal listen for anyone looking to grow and optimise their Amazon FBA business. The host, Matt Ward, has a mission to inspire the next crop of successful FBA business owners. By running through Ward's and his expert guests' previous experiences, the podcast aims to give you the tools and strategies you need to build and automate your Amazon business.
Ward doesn't profess to be an expert – he is just a regular, hard-working entrepreneur who has taken advantage of white-label products and the audience, scalability and opportunities Amazon provides. It shows you that if Ward can achieve success, then with a little bit of hard work and knowledge, you can too.
Usually, two episodes are released weekly, and each will vary in length depending on the topic of the podcast. You can expect a broad scope of issues – from finding and successfully launching your first product to technical advice on how to market your products on Amazon, the podcast aims to cover all areas of your eCommerce business.
Discontinued but still relevant
Unfortunately, the podcast has been discontinued, but the beauty of educational podcasts is that they aren't as time-sensitive as other forms of content. This means that most FBA ALLSTARS episodes are still relevant and informative today, so don't be afraid to go back through the episode list.
Need help getting your Amazon business up and running? Discover how NUOPTIMA's full-service agency can help.
Our Pick
How to Quickly Correct a Mistake and Get Your Business Back on Track to Success ALL-168
Entrepreneurs want to talk about the money they made from their business ventures but most of the time, they will conveniently leave out the failures that shaped their success. Matt makes a conscious effort to show you that businesses are meant to make mistakes, and it's about how you come back from these setbacks that will make you successful as an entrepreneur.
In this inspirational episode, Matt goes into detail about the pain of making a big mistake and the reaction you need to have to get back on track. We highlight this episode as it goes against the grain of what most podcast hosts are publishing and shows you the true reality of life as an eCommerce entrepreneur.
Talk to an Amazon expert
We work with 100+ businesses. Book a slot now to talk to one of our experts.