In the healthcare industry, a strong online presence isn't just beneficial—it's essential. The right SEO strategy can connect medical companies with those in need of their services, driving patient engagement and improving outcomes.
Whether you run a hospital, private practice, or healthcare technology company, finding the right SEO partner could be the key to your success. This article will introduce you to the top 11 SEO agencies that specialise in the healthcare sector. Each agency brings a unique blend of expertise and innovation, offering tailored solutions to enhance visibility and drive website traffic.

NUOPTIMA
Welcome to NUOPTIMA, the growth agency that's redefining the SEO landscape. We're a collective of seasoned professionals united by a common goal – to fuel your business with qualified traffic and profit within a specified or client-allotted budget.
Our team, boasting 15+ years of SEO experience, has successfully executed 300+ SEO projects. Our portfolio is diverse, ranging from local service providers to public companies across both B2C and B2B sectors. We've propelled brands to 7 figures in sales and surpassed B2B SQL quotas. Some of our many proficiencies include:
Comprehensive SEO (technical SEO, content writing and creation, backlink building)

E-commerce email marketing

SEO for E-commerce platforms (B2B & B2C) 

Amazon marketing

PPC
This diverse skill set, coupled with our competitive pricing starting from $1,000 per month, makes us a one-stop full-stack solution for all your SEO needs.
At NUOPTIMA, we're selective about our collaborations because we're committed to ensuring the success of your campaign. Furthermore, we understand that choosing an SEO agency is a significant decision. That's why we encourage you to have a conversation with us before making your choice. We'll provide an honest assessment of what we can achieve for you. If we're a good fit, we'll propose a fair price and outline clear growth expectations and KPIs.
Once we embark on this journey together, you'll be in regular contact with our professionals. We're committed to transparency and communication, so you'll receive extensive data tracking and regular updates. 
We are specialists in SEO for healthcare agencies. Given the sensitive nature of medical information, we ensure that all our campaigns and content adhere to Health Insurance Portability and Accountability Act (HIPAA) regulations. Our team offers detailed reports on website traffic, patient inquiries, and other vital metrics. Click here to learn more about our healthcare marketing services, and when you feel ready, book a call with us to embark on your journey towards online success.
Headquarters:

London, UK

Founded:

2020

Email Address:

[email protected]

 

Website:

www.nuoptima.com

 

Phone Number:

N/A

Address:

1 Beauchamp Court, 10 Victors Way, Barnet, London, EN5 5TZ, UK

Specialisation:

Backlink Building, B2B, B2C, SaaS, Content Writing and Creation, PPC, E-commerce Email Marketing, SEO for E-commerce Platforms, Amazon Marketing, Google Ads, LinkedIn Ads, Healthcare SEO.

Clients:

Microminder, Quolum, Bonnet, FUL, Eden Data

Cardinal Digital Marketing
Cardinal Digital Marketing, with a strong emphasis on healthcare performance marketing, has a rich history spanning 14 years. During this period, they have grown some of the largest medical practices, dental groups, and speciality clinics. Their primary objective is to boost patient volume using cost-effective strategies. They offer clients the flexibility to fully outsource services or use them to supplement their in-house staff. The agency's minimum contract length is six months, during which they consistently work on reports on campaign performance. 
With a dynamic team of over 60 professionals, Cardinal Digital Marketing provides a wide array of digital marketing services. These include local SEO, Google Ads and pay-per-click (PPC) management, Facebook ads, TikTok advertising, programmatic display, conversion rate optimisation (CRO), reputation management, and web design. Moreover, Cardinal Digital Marketing hosts informative webinars and posts insightful blogs on its website. They also host a podcast for those just starting off in the industry, which can be accessed on Spotify, Amazon, or Apple Music. 
Headquarters:

Atlanta, GA, USA

Founded:

2009

Email Address: [email protected]
Website:

www.cardinaldigitalmarketing.com

Phone Number:

404-585-2096

Address:

5342 Peachtree Rd, Suite A, Atlanta, Georgia 30341, USA

Specialisation:

Content Marketing, Paid Media, Website Development, Social Media Marketing, Reputation Management, Performance Marketing

Clients:

Regard Recovery, LifeStance Health, Advanced Reconstructive Surgery Alliance (ARSA)

Intrepy Healthcare Marketing
Intrepy Healthcare Marketing's primary clientele includes medical offices, physicians, and hospitals. Their proficiency lies in scaling patient-generating campaigns for leading practices. The company has been in operation for roughly 10 years and services medium to large-sized enterprises (SMEs). Intrepy offers expert-written medical content, backlink building, and SEO to rank practices at the top for their treatments. Their ad strategy includes Google Ads, programmatic display, social ads, and remarketing. They also offer a white-glove approach to growing a practice's voice on social media. Their analytics tracking tool connects leads to electronic health records (EHR), providing transparent reporting dashboards. 
Their work is not limited to SEO and PPC ad management but extends to website design and development as well. For a mobile-friendly and keyword-rich web page, Intrepy charges about $5,000, which could go up depending on the project size.   
Headquarters:

Orlando, FL, USA

Founded:

2014

Email Address:

N/A

Website:

www.intrepy.com

Phone Number:

770-462-4237 

Address:

N/A

Specialisation:

Social Media, Digital Advertising, Web Design, Graphic Design, Reputation Management, WordPress, SEO (Local & National)

Clients:

Healthcare Outcomes Performance Company

(HOPCo), Tennessee Orthopaedic Clinics, Carolina Neurosurgery & Spine Associates

Sagapixel SEO
Sagapixel SEO hires a dedicated team focusing on legal and clinical advertising. Their organic campaigns are centred on patients' decision-making processes, ranging from aiding people in locating emergency rooms to researching specific medical procedures. Their marketers closely monitor search queries on a weekly basis and eliminate those that fail to convert. The company's services cover everything from "done with you" SEO consulting to full-service solutions. Diving deeper into the intricacies of healthcare SEO, Sagapixel outlines three core activities:
Website Optimisation:

Ensuring search engines can effortlessly crawl, index, and comprehend the web pages



Copywriting:

Crafting pages that resonate with what individuals are seeking online and their criteria for selecting a wellness provider



Establishing Trustworthiness:

Given the sensitive nature of health information, Google scrutinises such content extra carefully. Sagapixel SEO earns trust by linking their customer's sites to other credible online sources, consistently meeting search intent
Some of their past achievements include assisting a home care agency in achieving page-one rankings throughout certain suburbs in Pennsylvania, helping a liposuction clinic increase its organic traffic significantly in a span of six months, and boosting the web presence of a telemedicine company from 150 to 34,000 monthly visitors in the same duration.
Headquarters:

Cherry Hill, NJ, USA

Founded:

2017

Email Address: [email protected]
Website:

www.sagapixel.com

Phone Number:

856-701-7947

Address:

523 Hollywood Ave, Suite 201, Cherry Hill, New Jersey 08002, USA

Specialisation:

Paid Search Management, Web Design, SEO

Clients:

Undisclosed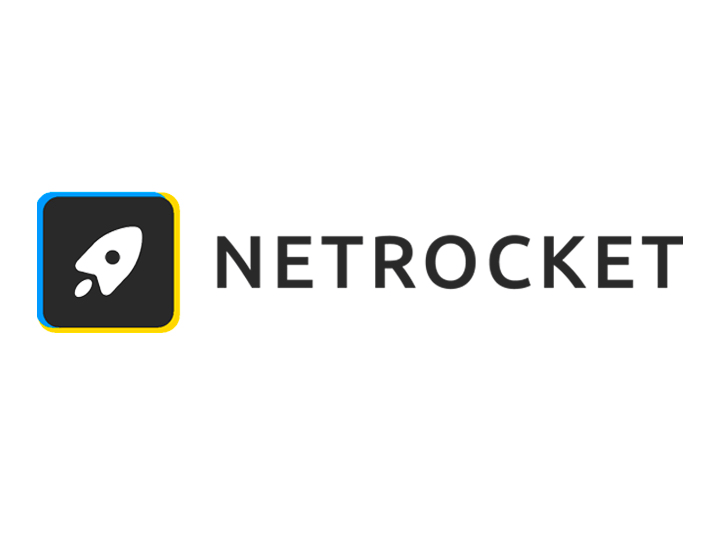 Netrocket
Netrocket, a B2B SEO agency, offers a range of services designed to enhance the online visibility of businesses. The team consists of a project supervisor, SEO experts, copywriters, link builders, and website developers. They rely on 20 different web optimisation tools and spend roughly $2,000 a month on third-party software. They also invest $50,000 or more per year in conducting experiments to promote their in-house initiatives through various innovative organic campaigns.
Within the healthcare sector, Netrocket serves multiple domains:
Dental:

Crafting pertinent copy for dental procedures and treatments and integrating the site with high-ranking guest posting links and social media platforms



Plastic Surgery

: Ensure visibility for cosmetic surgery-related queries by refining distinct material that sets a practice apart from its competitors



Dermatology:

Generating content for the clinic's blog on skincare products, therapies, and medical advice



Doctors:

Increase the number of patients interested in consultations by customising the web pages with forms, local landing pages, and testimonials
The company's clients span countries such as the United States, United Kingdom, Canada, Australia, Germany, Switzerland, Europe, and China.
Headquarters:

Berlin, Germany

Founded:

2011

Email Address: [email protected]
Website:

www.netrocket.com.ua

Phone Number:

096-032-1623

Address:

N/A

Specialisation:

Healthcare SEO, PPC, SERM, B2B Marketing

Clients:

Nearsens, MYFLYRIGHT, OkayCMS, Illya Kitchens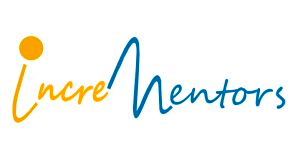 Incrementors
Next on our list is Incrementors, a web marketing firm with a global footprint. The agency has collaborated with more than 1500 clients worldwide, the majority of whom operate in the health and wellness sector. Incrementors has been in the SEO field for over a decade and won numerous awards since its inception. Notable among these is the recognition as the "Top SEO Services Company" by GoodFirms, coupled with its high ratings on Upwork.
The company employs a customer-centric approach. They commence with an audit to pinpoint potential issues. Once identified, they craft an SEO solution that aligns with the specific needs of the website. This includes researching keywords and analysing search trends in the healthcare industry. Their ethos is grounded in transparency and open communication. Incrementors keep their patrons in the loop with regular updates, and the use of tracking tools allows for real-time monitoring of changes.
In addition, the technical side of their service is noteworthy. Incrementors ensure that the healthcare sites they build are not only secure but also responsive, mobile-compatible, and load swiftly. Such features are crucial in today's fast-paced digital world, where user experience (UX) can make or break a firm's reputation.
Headquarters:

Sacramento, CA, USA

Founded:

2012

Email Address: [email protected]
Website:

www.incrementors.com

Phone Number:

916-273-6673

Address:

2025 W El Camino Ave, Apt102, Sacramento, California 95833, USA

Specialisation:

Healthcare SEO, PPC, Web Design, Web Development, ORM Digital Marketing

Clients:

Cusp Dental Clinic, ATLRx, MD Group

GenieCrawl
This next agency, which operates on a rolling monthly basis, gives its customers the freedom to adapt their marketing strategy as per their evolving needs. GenieCrawl's SEO capabilities are built on a wide range of activities targeted at attaining top-ranking positions for its clients on search engine result pages (SERPs). These include: 
Brand Awareness:

To expand the reach of healthcare organisations, directing traffic to their websites and enhancing conversion rates



Competitor Monitoring

: Keeping an eye on rivals and devising an SEO campaign



Content Marketing:

Producing informative articles and web pages to boost brand visibility



Internal Site Audit:

Ensuring URLs function smoothly by addressing broken and subpar links



Mobile SEO:

Helping businesses adapt to mobile technology and cater to mobile users



Technical SEO

: Enhancing the performance of healthcare websites, from navigation to page load speed
In addition, the firm's visual advertising services for small and larger hospitals and clinics involve the creation of engaging and informative videos that can be shared on social media platforms. They assist with post-production, scriptwriting, editing, graphic design, YouTube Ads, and video search engine optimisation services. GenieCrawl adheres to stringent regulations and seamlessly integrates General Data Protection Regulation (GDPR) requirements into all its systems.
Headquarters:

London, UK

Founded:

2019

Email Address: [email protected]
Website:

www.geniecrawl.com

Phone Number:

 0208-099-7559

Address:

120-122 High Street, Twickenham, London, TW2 7LL, UK

Specialisation:

SEO, PPC, Website Design and Development, Social Media Optimisation, Link Building, On Page Optimisation, Content Creation, App Development

Clients:

Papa Johns, Subway, Liza Diet

Markitors
Markitors has a rich history of partnering with small-scale healthcare providers and has forged strong ties with numerous health clinics globally. In terms of search campaigns, the business uses a three-step procedure that includes strategising, creating, and delivering. For those in the medical field contemplating their services, Markitors extends a complimentary 30-minute consultation. This session is led by their in-house SEO team, who conduct an analysis of the client's website and its competitors, offering insights into potential growth areas.
Though their forte lies in organic search marketing, their expertise also spans content generation, digital public relations (PR), and WordPress development. Their dedicated copywriters craft insightful articles, presenting a roadmap to SEO best practices suitable for healthcare establishments of all scales. Their contributions have garnered attention from esteemed platforms like Time, Forbes, TEDx, and The Huffington Post. The company was also named Arizona's top B2B firm for 2021 by Clutch.
Headquarters:

Scottsdale, AZ, USA



Founded:

2012

Email Address: [email protected]
Website:

www.markitors.com

Phone Number:

480-550-6336

Address:

7343 E Scottsdale Mall, Suite 3001, Scottsdale, Arizona 85251, USA

Specialisation:

WordPress, Digital Marketing, Local SEO, Tech SEO, Digital PR

Clients:

Go Clean Credit, One Heart, McFate Brewing Company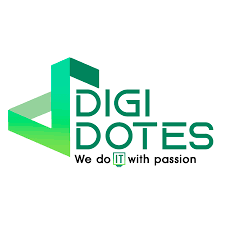 DigiDotes
Another agency well-versed in healthcare SEO is DigiDotes. This Indian-based firm boosts websites in search engine rankings, thereby increasing the number of unique page visits. 
DigiDotes follows a systematic process for its services. It begins with a competitor analysis, followed by an audit of all the web pages. They place emphasis on keyword research, ensuring the site's direction aligns with search engine algorithms. 
Organic search optimisation services provided by the company include:
Local SEO

: Targeting local patients to improve local business visibility



National SEO

: Aiming for a broader audience across India, ensuring a prominent position on Google, Yahoo, Bing, etc.



E-Commerce SEO

: Optimising online medical store platforms to increase sales and profitability
Content creation is another pivotal area, with a focus on producing informative and relevant material. Moreover, DigiDotes undertakes link building to enhance trustworthiness and addresses technical aspects like page speed and mobile compatibility.
Headquarters:

Delhi, India



Founded:

2020

Email Address: [email protected]
Website:

www.digidotes.com

Phone Number:

931-122-2735

Address:

1882, S/F, Bhaskar Bhawan, Kotla Mubarakpur, South Extension I, South Delhi, Delhi 110003, India

Specialisation:

Healthcare SEO, Website Development, Graphic Design

Clients:

Sandhu Children Hospital, Dietician Shweta Nakra, Keshalka

Digital Piloto
Digital Piloto's team comprises web professionals and content writers who serve medical facilities worldwide. Their organic search offerings encompass facets like in-depth keyword analysis, on-site SEO enhancements, and strategic link building. Additionally, they provide SEO consultancy, equipping healthcare entities with astute insights and action plans to elevate their visibility on search engines. The firm tailors their online marketing solutions to fit varied needs, all while maintaining affordability.
Digital Piloto also excels in crafting websites. Customers can either select from an inventory of themes designed by the company or customise their own. Their developers mostly work with WordPress, PHP, and Shopify. Digital Piloto's sites are responsive and optimised for Google, with forms and call-to-actions (CTAs) that captivate and engage a broader patient base. A hallmark of their modus operandi is their stringent adherence to regulatory standards, ensuring that healthcare institutions can fully harness the advantages of their offerings without any compliance concerns.  
Headquarters:

Kolkata, India



Founded:

2017

Email Address: [email protected]
Website:

www.digitalpiloto.com

Phone Number:

983-269-7944

Address:

113 Regent Place, Ground Floor, Near Juba Sangha Club, Ranikuthi, Regent Park, Kolkata 700040, West Bengal, India

Specialisation:

SEO, SMO, Digital Marketing

Clients:

Myra Store, Balloon Pro, Street Investment

PatientGain
Catering to nearly 974,000 medical physicians and providers across USA and Canada, the PatientGain platform offers a suite of apps and advertising services ranging from $699 to $1199 per month.
The firm's organic search solutions are multifaceted, addressing various aspects of digital marketing. These encompass:
A partnership supported by expertise in SEO

A HIPAA-compliant technology software

Support services aimed at fostering growth

Scalable and secure website architecture

Reputation management with insights

Logo design and graphics for brand consistency

Content creation for social media posts

Training and guidance for front-desk staff and other personnel
While word of mouth remains valuable, most patients now seek healthcare information online. Acknowledging this shift, PatientGain adopts a balanced approach that blends PPC ads alongside engaging and informative content.
Headquarters:

Los Altos, CA, USA



Founded:

N/A

Email Address: [email protected]
Website:

www.patientgain.com

Phone Number:

N/A

Address:

105 Fremont Ave, Suite E, Los Altos, California 94022, USA

Specialisation:

Holistic Digital Marketing, Medical SEO, Reputation Management, Custom Content Creation

Clients:

Golden Rose Wellness & Medical Spa, Assure Wellness Group
Conclusion
As we wrap up our exploration, we've journeyed through the global landscape, spotlighting the 11 premier SEO agencies fine-tuned for the healthcare industry. These firms stand as beacons, guiding medical professionals to amplify their virtual presence and connect with those seeking their expertise. In the vast digital realm, these champions can elevate a brand to global recognition.