Key Points
TikTok is a trendy social media platform that lets users watch, create and share short-form video content. This app is making waves not only in cultural spheres but also in the world of business.
TikTok advertising is a practice of placing ads in the form of videos, images or gifs on different areas of TikTok to promote a product and/or service to over 1 billion monthly active users around the world.
Advertisers have several options when deciding what type of ad placement works best for their brands. TikTok offers different ad products, such as in-feed ads, branded effects, hashtag challenges and more.
It takes in-depth knowledge, hard work and creativity to implement a winning TikTok ad campaign. Thus, many companies are seeking an expert help to ease the process of advertising and ensure to bring their marketing efforts to fruition.
Advertising On TikTok: Why Do It And How It Works
TikTok is a social media platform dedicated for watching, creating and sharing bite-sized video content that covers a wide range of topics, from entertainment and comedy to informational videos. So if you think TikTok is just a fun app for kids, think again. Many users are now creating video tutorials, product reviews and pieces of life-changing advice along with self-promotion, which inspired many businesses to leverage this platform for brand building and marketing.
Let's take a quick trip down memory lane to rekindle the birth of TikTok and how it has managed to join the ranks of the world's hottest social media platforms. In 2016, TikTok was first released in China under the name Douyin by its parent company, ByteDance. TikTok was introduced to its international audience a year later, when ByteDance decided to acquire TikTok's main competitor, Musical.ly, and merge the two apps as one. The result of that fusion is now basking at the top of App Store with over 3 billion monthly downloads worldwide, making TikTok the most popular app in record time.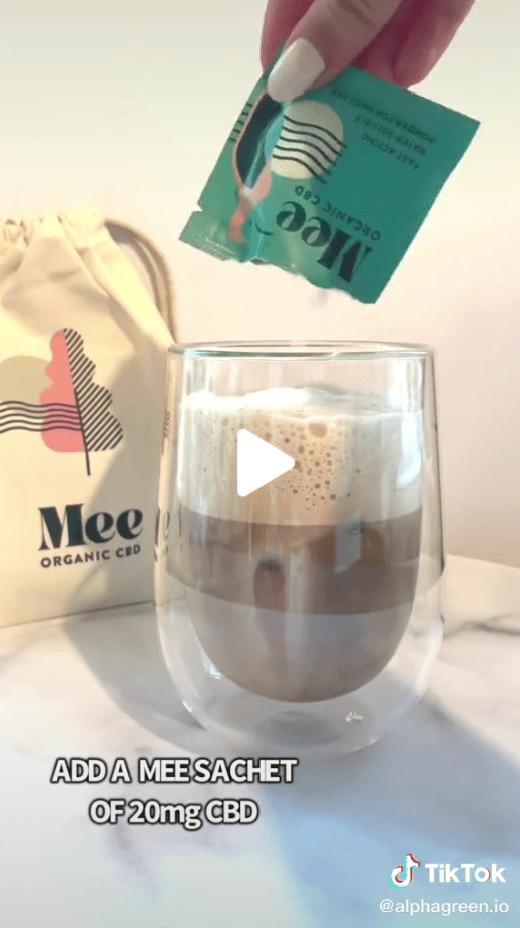 If you still believe TikTok is not ideal for your brand because it only caters to younger audiences, you are highly missing out on a powerful marketing channel. Statistics show that only 25% of TikTok users within the United States are teenagers and the rest are adults. What's more, advertising on TikTok is relatively new and the competition is still slim. Therefore, now is the perfect moment to get your business on TikTok and become an early adopter of this game-changing marketing opportunity.
TikTok ads are quite synonymous to any traditional advertisement on social media. However, TikTok prefers fun, interactive ad campaigns that are set to go viral and spur inspiration among users. For instance, a short clip of iced coffee recipe that seamlessly promote a product is something viewers may find more interesting than typical ads that dwell too much on product information. If you want to succeed on TikTok, you must understand TikTok and the things that makes it different from other social networks.
Ever since TikTok launched its newest ads platform called "TikTok For Business", the app has been extending its advertising opportunities for influencers and marketers alike. These include various ad formats, such as:
In-Feed Ads: These are paid advertisements that appear on users' 'For You' page. In-feed ads are effective in generating more viewers because they often don't look like ads at all.
Brand Takeover Ads: These ads show up as soon as users open the app, covering the entire mobile screen for a few seconds.
TopView Ads: While topview ads are a bit similar to the previous format, they do not take up the full screen, which allows users to decide whether to watch the ad or continue scrolling.
Spark Ads: These are organic video posts that can be considered as ads, as long as they gain a significant amount of audience engagement. The more impressions your videos get, the more likely that TikTok will recommend them to relevant viewers.
Branded Effects: These include branded filters, stickers and other special effects that users can play with and/or use for their own content. This is a perfect strategy for boosting brand awareness through your viewers' content, which can be shared from one of their followers to another.
Branded Hashtag Challenges: Creating sponsored hashtag challenges and trends are another advertising technique that involves user-generated content. It prompts your audience to recreate your video as a way of responding to your challenge. This trick does not only ignite audience engagement but also targets a larger fanbase for your channel.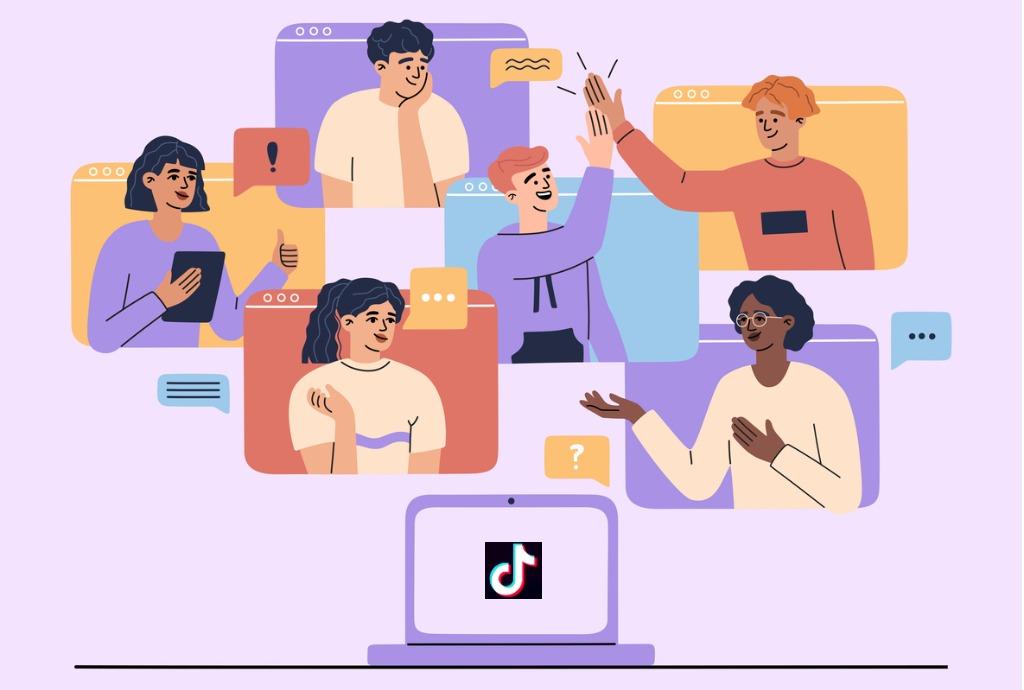 Why Should You Work With A Tiktok Ads Expert?
Nobody is meant to be good at everything, and that is totally fine. If you are a business leader looking to embark on a new marketing campaign, it's best to allocate specialised tasks like TikTok advertising to more experienced professionals. With over 1 billion monthly active users on TikTok, it just makes sense as to why businesses should engage in its fantastic advertising options. Creating a strong and cohesive TikTok ad campaign can dramatically increase your online traffic, conversion rates and sales. But that strategy can only be done with the help of a social media ads expert who has a deeper understanding of how TikTok's algorithm works. NUOPTIMA is home to the world's most talented social media advertising consultants, who can bring expertise, resources and a bunch of exciting content ideas to the table, ensuring that you get the most out of your marketing investments.
Some of the things we do to help your brand become highly visible on TikTok include:
Developing eye-catching and loopable ad creatives that effectively convey brand messages to your target audience.
Deciding whether a certain ad format is worthy of investment and matches your business needs and goals.
Optimising organic video posts based on TikTok's current ranking factors and best practices.
Brainstorming content ideas and trends that could help grow your TikTok followers.
Cross-promoting your TikTok videos on other social media pages and websites.
Creating weekly or monthly analytics reports to ensure the effectiveness of your TikTok ads campaign.
There are numerous ways to go viral on TikTok and gain massive online visibility other than the ones that we have listed above. Our lines are always open, so feel free to reserve a discovery call if you want to learn more about our comprehensive marketing tactics and opportunities specifically tailored for emerging businesses like yours.
Things To Look For In A TikTok Advertising Company
Let's assume that, at this point, you have finally decided to create a TikTok account for your business. Congratulations! You are now well on your way to choosing an agency to handle your advertising campaign. The thing is, you will most likely come across a well-saturated industry of advertising agencies, so it's important to distinguish excellent advertisers from average ones. Here's a checklist of the things you should consider when hiring a TikTok ads expert.
A Proven Track Record
A company's reputation and performance history are the first things to look at. Since it's easy for agencies to claim that they are the best advertisers in town, you should look for proven track record to make sure their claims are delivered with evidence. Ask for their previous work samples and look at the impact they had on the clients' sales and overall success. Before you contact your shortlist of advertising agencies, be sure to look through their website profiles and customer reviews to check their authoritativeness and expertise in the field.
Impeccable Market Knowledge
The social media landscape is quickly evolving, so you must hire an agency that keeps up with the latest TikTok trends and updates. An advertising expert is well aware of the importance of conducting a regular market analysis to help study audience baheviour, minimise investment risks and identifies real-time opportunities and potential threats for your business.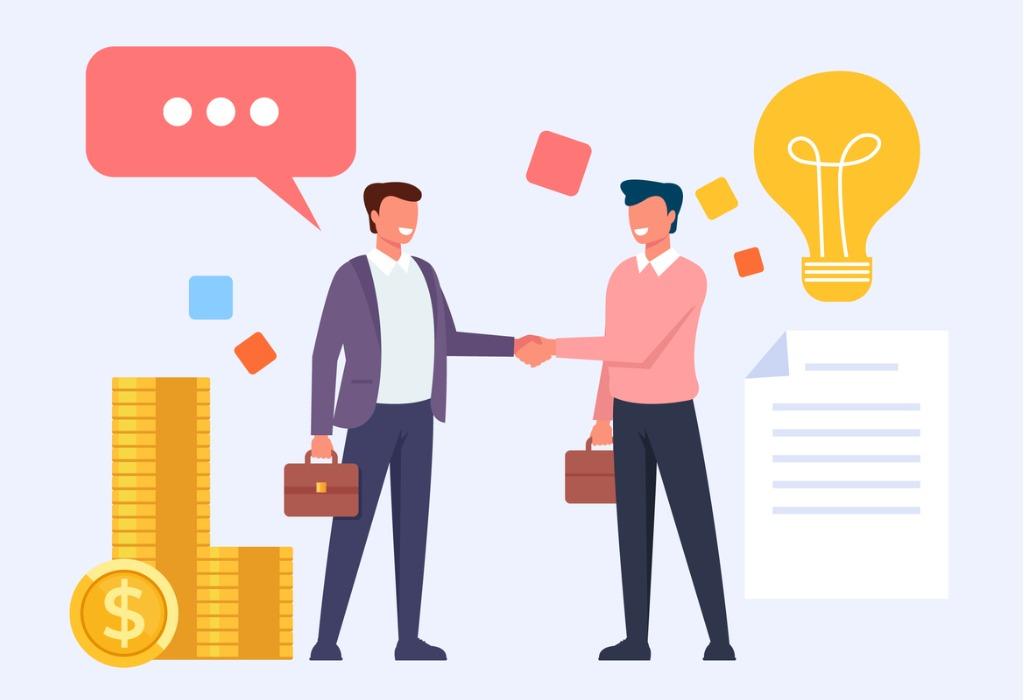 A Deep Understanding Of Your Brand
Not all companies with very impressive portfolios and a long history of client success can exceed your expectations. Remember, it's not always about talent, expertise and being number one in the field. What you need is an agency that is willing to help improve your brand, because they fully understand its needs and goals. Before you commit with an expert to support your TikTok advertising campaigns, be sure to ask yourself a.) Are they familiar with your company's nature and industry? b.) Do they offer content ideas and processes that match your desired outcomes? c.) Are their values and practices align with yours?
Transparency
Nothing beats a client-agency relationship that is built on trust. Work with an advertising company that provides actual data reports of your TikTok ad campaign results. A synergistic, transparent collaboration allows both parties to monitor brand position, determine the strategies that give good results and find ways ways to boost other areas of the campaign. This often leads to better results and long-term partnerships.
Effective Media Tools and Resources
When discussing the services provided, do not hesitate to ask the agency what kinds of tools they use to produce media and monitor the performance of the campaign. Utilizing the right resources can heavily impact the quality of your content as well as the effectiveness of your marketing strategies.
Budget
Many people are not comfortable talking about money. But when it comes to business, the repercussions of avoiding financial conversations with your partners can be severe. Before you sign a contract to seal a deal with an ads consultancy, make sure you don't leave this very important subject off the table. Be open about your marketing budget so that your agency can put together some of their most cost-effective solutions to meet your budget. Look for a company that provides transparent quotations with a detailed breakdown of their services along with their costs.
Final Thoughts
There is no denying the fact that TikTok is currently the most influential app on the internet, and it is set to stay for a long while after growing rapidly in less than five years. It can be a marvelous opportunity for yur business to deep dive into the TikTok craze and reach billions of audiences, if you haven't already. However, experimenting with the advertising opportunities of this app can take much time and money. Partnering with a reputable advertising agency like NUOPTIMA can save you lots of resources while growing your followers and getting the results you wish to see. An intensive, 30-minute consultation call with our experts can be your first step towards elevating your TikTok channel as well as your company.
Talk to an Amazon expert
We work with 100+ businesses. Book a slot now to talk to one of our experts.
---
FAQ
What Is TikTok?
TikTok is a popular video-sharing app used by different types of people to express themselves through singing, dancing, lip-syncing and more. This app caters to short-form videos of various topics with an average watch time of 60 seconds.
Is TikTok Good For Advertising?
Yes, advertising on TikTok is ideal because it is the most popular social media channel, with more than 1 billion active users per month. Due to its novelty in the advertising landscape, the competition on TikTok is not as tight as with other social networks that have been in the industry for quite a long time.
Should You Hire a TikTok Ads Expert for Your Business?
There are quite a few valuable reasons why it makes sense to ask professional help when it comes to TikTok advertising. A knowledgable and trustworthy advertising consultant can help create a positive brand sentiment in the market, which often translates to a higher number of leads and a better return on investment.