Hold your horses, Amazon sellers! Nashville isn't just famous for its country music; it's also home to some of the best Amazon marketing talents out there. In this in-depth guide, we're going to spotlight the 15 finest Amazon agencies in Nashville that can help you strike the right chord with your target audience.
From honing your Amazon SEO strategy to increasing your sales, these seasoned ecommerce marketers are ready to transform your online store into a chart-topping hit. If you're eager to achieve higher purchases and establish your brand as a major player in the ecommerce world, you're in for a treat.
So, why wait? Let's delve into this comprehensive rundown of Nashville's top 15 Amazon companies and find the perfect marketing partner for your e-commerce venture. Get ready to take center stage on the Amazon marketplace!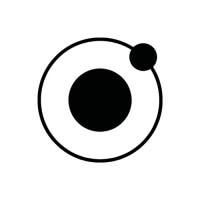 NUOPTIMA




NUOPTIMA – yes, that's us! You've found this page because we're so good at marketing we're able to promote ourselves (that's the sort of people you want in your business).
A bit about us
We're an honest growth agency, and our goal is to drive profit for your business. 
We don't work with everyone. In fact, we actively refuse 50% of all businesses that try to work with us. That's purely based on if we think we can make your campaign a success. We only grow as an agency if we can get you results and you refer us to your friends and family. 
Before you choose an Amazon agency, reach out to our team. We'll objectively tell you what we think, and if it's good, we'll propose a fair price alongside a set of growth expectations and KPIs.
Once you start to work with us, you'll be in regular contact with our team. You'll be provided with extensive data tracking and will see us on regular calls.
Our Amazon capabilities
We can service budgets from $100+ ad spend per day.

Management costs start from $1,000 per month.

We will optimise your Amazon listing to make your conversion rate as high as possible.

We will manage your fulfilment and shipping to ensure you're always in stock.

We will run your advertising campaigns, helping you achieve sales at a low ACOS. 

We will test different advertising campaigns so you can unlock scale.

We will launch your brand in new geographies to access new audiences and markets.

We will optimise your review profile to ensure your 4.5+ stars and trusted by prospective customers.

We will solve seller account and Amazon support issues.

We will launch new ASINS for you profitably so you can hit the ground running.

We will drive off Amazon traffic to boost your seller ranking.
Next steps
Firstly, you should visit our Amazon services page

here

.

Then, you should read through some case studies

here

.

And when you're ready, send us a message or book a call

here

.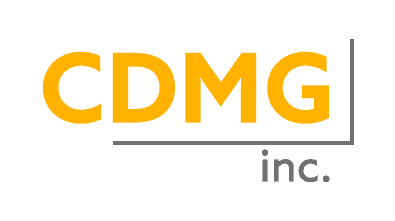 Creative Direct Marketing Group
Creative Direct Marketing Group (CDMG) is a Nashville-based advertising agency that has been helping businesses achieve their marketing goals through scientific and data-driven direct response strategies for over 45 years. The company's advertising campaigns are highly targeted and create a greater lifetime value for their client's customers. They use advanced big data to find the most likely-to-buy audience and combine it with their expertise in crafting messages that generate a measurable response. CDMG's turnkey approach includes strategy, branding, campaign development, print and direct mail, digital marketing, social media, video, TV, and radio. Their advanced data capabilities allow them to integrate and target the same individuals across media, resulting in better results for their clients. They also track every new client and lead using variant A/B testing to improve their clients' marketing messages constantly.
Headquarters: Nashville, Tennessee
Founded: 1976
Specialization: Direct response marketing

Nuclear Networking
Nuclear Networking is a team of passionate and technical thinkers dedicated to solving problems and delivering top-notch results in the ever-evolving digital marketing industry. Their expertise lies in Amazon marketing and they believe that selling on Amazon is no longer an option, but a necessity for businesses. With their market expertise, they help their clients dominate highly-competitive product markets by developing and executing unique strategies that are tailored to their products and buyers. Nuclear Networking's Amazon SEO and PPC experts optimize their clients' advertising budgets and provide regular reporting updates to ensure that their clients see increased revenue. Their customized, multi-channel reporting processes are transparent, accurate, and available 24/7. They also offer a fast-track process to generate a measurable boost in their clients' keyword rank within 90 days.
Headquarters: Nashville, Tennessee
Founded: Not specified
Specialization: Amazon Marketing

HigherVisibility
HigherVisibility is an award-winning digital marketing agency that specializes in providing top-notch SEO, PPC, and web design services. Led by a team of experts who are passionate about delivering results, HigherVisibility uses data-driven strategies to help businesses achieve their growth goals. Their services are designed to drive more qualified leads and conversions to help businesses stay ahead of the competition. With their extensive experience and expertise, HigherVisibility has been named SEO Agency of the Year by Search Engine Land and is highly regarded by third-party review sites. Whether you are a small business or a Fortune 1000 company, HigherVisibility has the knowledge and expertise to help you succeed.
Headquarters: Memphis, TN
Founded: 2009
Specialization: SEO, PPC, Web Design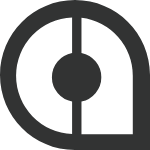 Astute Communications
Astute Communications is a creative digital agency that specializes in providing custom-built digital marketing strategies to match the most aggressive goals of their clients. With their expertise in brand development, they offer critical components for business growth through comprehensive branding, web design, online advertising, and SEO. Astute Communications has a proven track record of consistently outpacing industry standards in measurements related to conversions, engagement, and overall sentiment. Whether working with a funded startup or an established brand, they understand the importance of thoughtful, comprehensive strategies and smart execution in helping their clients succeed and achieve their most audacious visions for the future.
Headquarters: Nashville, TN
Funded: 2013
Specialization: Digital marketing strategies, branding, web design, online advertising, SEO

Delegator
Delegator is a top-rated Amazon marketing agency that focuses on driving measurable results for its clients by improving traffic, conversions, and long-term customer value. The team of experienced professionals offers services such as building functional websites, designing compelling ad creative, and managing paid search, social, and display ad campaigns. The company was founded in 2009 by Stephen Culp and Andrew Scarbrough, who were searching for a trustworthy agency partner for their growing e-commerce business. Delegator aims to build trust with its clients by approaching relationships as partnerships, aligning goals and anticipating needs. Their values of integrity, expertise, and results guide everything they do, and they continuously strive for improvement to deliver real value for their clients.
Headquarters: Chattanooga, TN
Founded: 2009
Specialization: Amazon marketing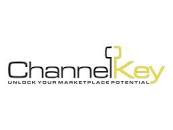 Channel Key
Channel Key is a leading Amazon marketing company based in Nashville with over 14 years of experience in online retail sales. Originally starting as Trend Nation in 2007, they quickly became a top-200 Amazon seller, gaining experience and delighting over 10 million customers. They launched Channel Key in 2017 to offer their expertise to other brands, guiding them to online retail success. With their vast experience, they have helped brands across all categories generate nearly $750 million in revenue. They actively manage over 150k SKUs, and their clients have experienced a 167% growth rate, which is significantly higher than the national average. With a 9.4 NPS, brands love working with Channel Key.
Headquarters: Nashville, Tennessee
Founded: 2017
Specialization: Amazon marketing and online retail success

Emplicit
Emplicit is an ecommerce maximization partner that helps ecommerce brands reach their maximum potential by delivering highly-specialized channel expertise tailored to their unique needs. Their expertise and delivery are implicit in everything they do. As a codependent ecommerce agency deeply embedded within the world of ecommerce, they have the power to elicit opportunities and transform businesses. They don't specialize in any particular vertical or market, they just specialize in effective ecommerce. Their team of over 120 optimists, realists, visionaries, experimenters, perfectionists, disrupters, and pragmatists work together to create an accepting and inclusive environment that benefits their clients, who are spread across different time zones. Emplicit's creativity and innovation make today better than yesterday for their clients and themselves.
Headquarters: Seattle, Washington
Founded: 2009
Specialization: Ecommerce Maximization Partner
SmartSites
SmartSites is an award-winning digital marketing and website design agency that specializes in search engine marketing (SEO & PPC). Founded by brothers Michael and Alex Melen, who are passionate about all things digital, SmartSites has quickly grown to become one of America's fastest-growing companies. The company's success is built on an innovative vision and a lot of hard work, with a relentless focus on client satisfaction. Their dedication to their clients is evident in the over 100 5-star reviews they have received since their inception in 2011, with a phenomenal 97% satisfaction rating from Dun & Bradstreet. SmartSites' commitment to delivering results that exceed client expectations has earned them a reputation as one of the best Amazon marketing companies in Nashville.
Headquarters: Paramus, NJ
Founded: 2011
Specialization: Digital marketing, website design, search engine marketing (SEO & PPC)

Manta
Manta is a leading online resource committed to helping small businesses achieve growth and success. Their mission is to provide small business owners with the necessary tools and resources to reach new customers, strengthen their brand, and implement effective SEO strategies. Manta offers a full suite of digital products and services designed to help businesses at every stage of their digital journey, from customizing their profile page for improved online visibility to gaining more customers, sales and revenue. With a focus on simplicity and effectiveness, Manta has been empowering small businesses for over two decades, helping them become more competitive and successful in their respective industries.
Headquarters: Lehi, Utah
Year Founded: 2005
Specialization: Providing online resources, products, and services to help small businesses grow

Ignite Visibility
Based in San Diego, California, Ignite Visibility is a full-service digital marketing agency that specializes in multichannel digital strategy, SEO, paid media, social media, creative, email, PR, Amazon, and CRO. The agency was founded in 2013 and has quickly become one of the highest awarded digital marketing agencies in the industry, working with some of the biggest brands in the world. Ignite Visibility has a proprietary multichannel performance-based forecasting system and software that helps businesses hit their goals. The agency's Amazon marketing services include Amazon Ad Console Management, Amazon DSP Management, Amazon Reporting, Amazon Listing Updates and Optimizations, and Seller Launch Consultation. Ignite Visibility was awarded #1 in the USA by Clutch.co.
Headquarters: San Diego, CA
Founded: 2013
Specialization: Full-service digital marketing agency with expertise in SEO, paid media, social media, creative, email, PR, Amazon, and CRO
Naked Development
Naked Development is a company that prides itself on its thoughtful and simplistic approach to strategy. They believe that starting small and going lean is the key to success, but that it's crucial not to skip steps. Their process begins with discovery, in which they listen and strip down their clients' ideas to reveal the core of their business objectives. From there, they move onto design, working to develop a strategy that will best support the user's total experience, end-to-end. Their US-based development team then works with their creative team to code with precision before launching their clients' apps to the world. Naked Development believes that success comes from attention to detail, precision, and a commitment to quality.
Headquarters: Nashville, TN
Founded: 2018
Specialization: Amazon marketing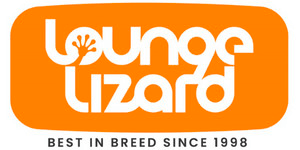 Lounge Lizard
Lounge Lizard is a top-tier digital agency that specializes in providing expert Amazon SEO and product optimization services to help businesses increase sales and profitability on the e-commerce platform. With a focus on advanced keyword research, expert copywriting and product photography, optimized product classification, competitor analysis, price optimization, and user engagement analytics, Lounge Lizard's marketing specialists provide a highly personalized and hands-on project management experience. Since its founding in 1998, Lounge Lizard has become an award-winning digital agency with offices in New York City, Long Island, Washington DC, Nashville, Miami, and Charleston, and is renowned for its ability to deliver customized, technology-focused solutions that achieve exceptional results.
Headquarters: New York City
Founded: 1998
Specialization: Amazon SEO and Product Optimization Services

Disruptive Advertising
Disruptive Advertising is an Amazon marketing agency that focuses on increasing sales and profitability within the platform. The agency's Amazon experts can help identify opportunities and gaps in your strategy to make sure that more of the right people can find and buy your products. Disruptive Advertising's marketers take the time to review the SEO & PPC elements of your Amazon product listings to help your products rank and stand out to your ideal customers. The agency's Amazon strategists will then build and optimize your campaigns and listings based on the opportunities they identify. Disruptive Advertising understands that every test teaches them more about consumer behavior, which is key to adjusting and improving your overall strategy.
Headquarters: Provo, UT
Founded: 2013
Specialization: Amazon marketing services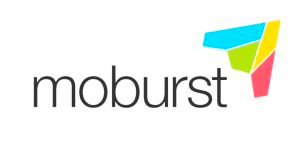 Moburst
Moburst is an award-winning Amazon marketing company that offers a comprehensive range of mobile marketing solutions to businesses of all sizes, from startups to global brands. The company specializes in mobile strategy, product design, digital and social strategy, analytics, ASO, SEO, CRO, link building, localization, concept and design services, video production, content, UI-UX, wireframes, websites, apps, and tools. With offices in New York City, Tel-Aviv, and San Francisco, Moburst's expert team of marketers strives to provide innovative and creative solutions to connect brands with highly targeted audiences that convert into high-value long-term users. The company's track record has been recognized with awards such as the Most Effective Video Campaign by the Masterclassing Awards in London 2021 and the Most Effective Performance Marketing Campaign Winner by the Mobile Marketing Magazine in London 2019, among others.
Headquarters: New York City
Founded: 2013
Specialization: Mobile marketing solutions
Conclusion:
There you have it – the ultimate lineup of Nashville's 15 best Amazon agencies! With so many incredible options, it's hard to pick just one. But if you're looking for the crème de la crème, NUOPTIMA stands out from the crowd. Their unparalleled expertise and tailor-made strategies have helped countless Amazon sellers reach new heights in the marketplace. So, why not give your e-commerce business the edge it deserves? Partner up with NUOPTIMA and watch your Amazon success story unfold!