Navigating the intricate realm of Amazon marketing can be a daunting task for sellers striving to enhance their Amazon sales in the competitive Seattle landscape. The struggle to decipher the secrets of Amazon SEO and unlock higher Amazon purchases might disorient even the most seasoned sellers. The question then arises: how can one effectively tackle this labyrinthine challenge?
The solution lies in partnering with a top-notch Amazon company adept at bolstering your online presence. Luckily for you, the Emerald City is teeming with exceptional ecommerce marketers who can elevate your game. In this article, we'll be revealing the 15 best Amazon agencies in Seattle, each with their unique prowess and expertise in the world of Amazon. So, buckle up and get ready to explore the cream of the crop as we guide you through the finest Seattle has to offer in Amazon marketing services.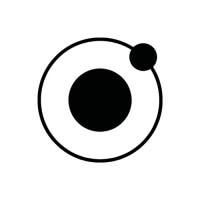 NUOPTIMA




NUOPTIMA – yes, that's us! You've found this page because we're so good at marketing we're able to promote ourselves (that's the sort of people you want in your business).
A bit about us
We're an honest growth agency, and our goal is to drive profit for your business. 
We don't work with everyone. In fact, we actively refuse 50% of all businesses that try to work with us. That's purely based on if we think we can make your campaign a success. We only grow as an agency if we can get you results and you refer us to your friends and family. 
Before you choose an Amazon agency, reach out to our team. We'll objectively tell you what we think, and if it's good, we'll propose a fair price alongside a set of growth expectations and KPIs.
Once you start to work with us, you'll be in regular contact with our team. You'll be provided with extensive data tracking and will see us on regular calls.
Our Amazon capabilities
We can service budgets from $100+ ad spend per day.

Management costs start from $1,000 per month.

We will optimise your Amazon listing to make your conversion rate as high as possible.

We will manage your fulfilment and shipping to ensure you're always in stock.

We will run your advertising campaigns, helping you achieve sales at a low ACOS. 

We will test different advertising campaigns so you can unlock scale.

We will launch your brand in new geographies to access new audiences and markets.

We will optimise your review profile to ensure your 4.5+ stars and trusted by prospective customers.

We will solve seller account and Amazon support issues.

We will launch new ASINS for you profitably so you can hit the ground running.

We will drive off Amazon traffic to boost your seller ranking.
Next steps
Firstly, you should visit our Amazon services page

here

.

Then, you should read through some case studies

here

.

And when you're ready, send us a message or book a call

here

.

Orca Pacific, LLC
Orca Pacific, LLC is a full-service agency that helps brands optimize every stage of the customer journey on Amazon and other eCommerce marketplaces. With a decade of experience helping clients grow their businesses on Amazon, their team of eCommerce thought leaders offers unmatched expertise and industry-leading technology. They equip Amazon expertise and top industry minds with a suite of advanced technology to help their clients master the platform through consulting and management services. Their philosophy is centered around improving the customer journey by providing relevant advertising, compelling content, and sound operations to build a sustainable path towards growth.
Headquarters: Seattle, Washington
Founded: 2008
Specialization: Amazon optimization and management

Oceanwing
Oceanwing is an end-to-end Amazon selling solution that helps clients become leading brands on the e-commerce platform. As a 3P seller on Amazon globally, Oceanwing provides integrated services and essential Amazon selling services to advanced industries to make them successful worldwide. The company's vision is to accelerate clients' sales by providing the necessary expertise to grow their brand and improve customer satisfaction. Oceanwing leverages its knowledge and experience, standing on the shoulders of Amazon selling giants Anker Innovations. With over a decade of experience, Anker Innovations is the top electronics seller on Amazon, valued at over $1 billion. Through integrated services and warehousing experience, Oceanwing helps clients build a bigger, better, and more profitable brand on the retail giant.
Headquarters: Bellevue, WA
Founded: 2019
Specialization: End-to-end Amazon selling solution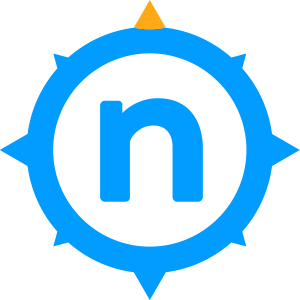 Navazon Consulting
Navazon Consulting is a Seattle-based Amazon marketing company, founded by a veteran, with a team of former Amazon employees. With extensive knowledge and experience of Amazon's system and processes, the team helps businesses grow their online retail presence by guiding and teaching them to successfully market their products on Amazon.com. Navazon's hyper-specialized staff includes ex-vendor managers, data analysts, graphic designers, marketing specialists, and copywriters. The team provides tailored services that allow clients to focus on their passion for their products while Navazon handles the details. Through their services, Navazon helps clients increase sales and profitability, avoiding the pain of learning the ever-changing processes through trial and error.
Headquarters: Seattle, Washington
Founded: 2014
Specialization: Amazon Consulting

Sonic X Media
Sonic X Media is a leading marketing agency based in Seattle, providing expert services in programmatic display, mobile, video, connected TV, search, and social media. They help brands and agencies improve their advertising performance through innovative technology and transparent, data-driven strategies. Their mission is to assist E-commerce, Home Service, Financial, Gaming, Travel, Entertainment, and B2B clients in achieving their goals by providing them with expert guidance, efficient campaign execution, and higher ROI. Sonic X Media's expert team works closely with their clients to understand their needs and provide customized solutions. With a focus on innovation, data, transparency, and partnership, Sonic X Media is dedicated to helping their clients achieve success in the ever-changing world of digital marketing.
Headquarters: Seattle, WA
Founded: 2020
Specialization: Programmatic display, mobile, video, connected TV, search, and social media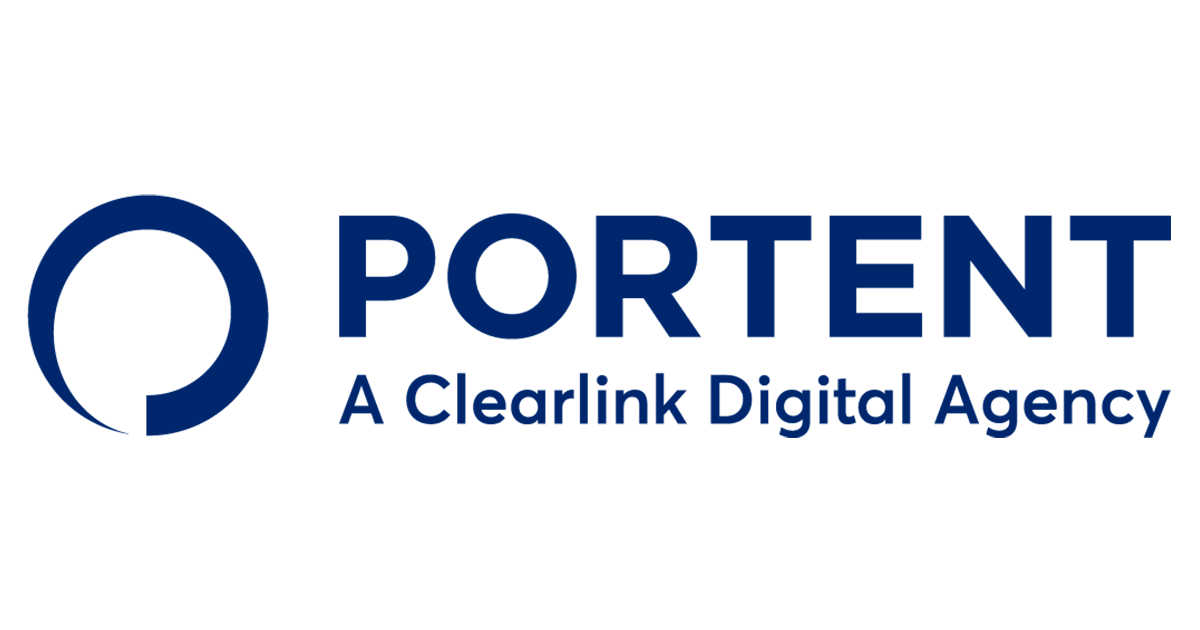 Portent
Portent is a digital marketing agency with offices in Seattle, Washington, and Salt Lake City, Utah, that offers a full range of digital marketing services to help businesses achieve their goals. Since 1995, Portent has been one of the nation's leading digital marketing agencies, utilizing a forward-thinking approach to help clients build sustainable, long-term growth that creates momentum. Portent offers a range of services, including search engine optimization, pay-per-click advertising, social media marketing, content creation, analytics, and design and development. All of these services are offered in-house, making it possible for clients to benefit from coordinated digital strategy and execution from a single agency.
Headquarters: Seattle, Washington
Founded: 1995
Specialization: Full-service digital marketing agency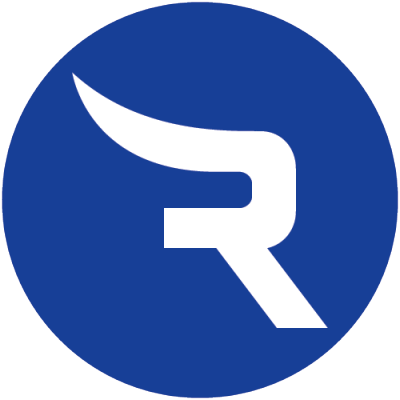 Riserr
Riserr is a highly respected Digital Marketing and Consulting company that specializes in Search Marketing. The company has been a major player in the industry since 2008, providing quality and powerful SEO services to small and medium-sized businesses. Riserr helps clients increase their online visibility and drive measurable, predictable, and scalable traffic that converts into revenue. The team at Riserr comprises highly experienced and knowledgeable professionals who work tirelessly to deliver outstanding results. They pride themselves on their educational and transparent approach to SEO, ensuring clients are kept informed every step of the way.
Headquarters: Seattle, WA
Founded: 2008
Specialization: Search engine optimization and full-service digital marketing

Search Engine Optimist
Search Engine Optimist is a leading digital marketing agency that specializes in creating online stores and leveraging third-party channels like Amazon and eBay to increase sales. The company creates turnkey solutions for online stores using popular ecommerce platforms such as Shopify, NetSuite SuiteCommerce Advanced, Magento, or WooCommerce. The team also provides optimization for shopping carts, product feeds, and enterprise-level analytics to ensure that every advertising dollar spent yields a positive return on investment. Carl, the founder, and a Combat Engineer veteran of Iraq and Kuwait, has built and led teams that grew digital revenues for Fortune 500 companies and major brands. He spreads his passion for internet marketing through trade groups, teaching, volunteering, and speaking engagements.
Headquarters: Seattle, WA
Founded: 2009
Specialization: Digital marketing, ecommerce optimization

BellaVix
BellaVix is a marketplace management agency that specializes in helping retail brands increase their sales and achieve category domination on Amazon and Walmart. With over 20 years of combined experience on these platforms, BellaVix offers unparalleled customer service and provides Vendor Central, Seller Central, PPC Advertising, Amazon Display, and Product Launch support to brands seeking exceptional service. They do not believe in short-cuts and instead focus on data-driven results through attention to detail. BellaVix provides clear communication and a personalized approach to growth-focused strategies, product listing optimization, and account management. With their dedicated team of professionals, they offer a comprehensive solution to established brands struggling with marketplace channel management.
Headquarters: Cary, NC
Founded: 2018
Specialization: Marketplace management agency with expertise in Amazon and Walmart

Logical Media Group
Logical Media Group is a leading full-service digital marketing agency based in Chicago's River North neighborhood, providing exceptional digital experiences to help people connect, transact, and explore online. The team consists of certified Google Ads and Google Analytics consultants, along with designers and developers adept at both the technical and creative elements of web design. Logical Media Group's approach to Amazon advertising involves blending quantitative research and creative enhancement with the daily account maintenance required to maximize revenue. Their Amazon marketing consultants provide research, product management, tactical competition strategy, cross-channel cooperation, storefront enhancement, and monitoring and reporting services to help clients win the buy box and achieve success on the platform.
Headquarters: Chicago, IL
Founded: 2009
Specialization: Digital marketing and purpose-driven design, high-level Amazon expertise

Laser Sight Digital
Laser Sight Digital is an experienced Amazon advertising agency that can help increase your product visibility, sales, and ROI on Amazon. With over 10 years of experience in Amazon Ads and managing over $40 million in ad budgets, they have a track record of delivering a 10x return on investment for their clients. Laser Sight Digital's team of seasoned Amazon and Marketplace experts are passionate about their craft and take a data-driven approach to their work, using proven tactics to manage your PPC and free up your time to work on other areas of your business. They are committed to transparency, communication, and constant iteration, ensuring that their clients' short and long-term eCommerce goals are achieved on any channel.
Headquarters: Kent, WA
Founded: 2013
Specialization: Amazon advertising and marketplace management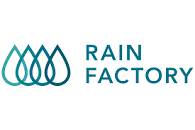 Rainfactory
Rainfactory is a full-service digital marketing agency specializing in go-to-market strategy and advertising for growth stage startups and crowdfunding campaigns. The company has been in operation since 2014 and has since provided exceptional customer acquisition services for e-commerce, Amazon, SaaS, and lead generation. Rainfactory's focus on data-driven analytics helps bridge the gap between exceptional products and the target audience. The agency works closely with its partners, providing valuable insights and strategies to help them outperform their competitors and grow their businesses. Rainfactory has launched over 32 campaigns that have achieved over $1M in sales and has seen its clients' gross revenue grow by 40-100% YoY.
Headquarters: Seattle, WA
Founded: 2014
Specialization: Digital marketing for growth stage startups, e-commerce businesses, and crowdfunding campaigns

Truu Digital
Truu Digital is a leading digital marketing agency that provides comprehensive solutions to empower enterprise organizations to streamline their operations with HubSpot integration. The agency has a strong reputation for working with some of the top brands in the world, delivering exceptional results in digital marketing. Truu Digital specializes in the design and development of high revenue-generating websites that prioritize the buyer's intent, journey, and action. The agency's focus is to create a seamless process for the buyer to obtain the information they want, discover the information they need, and facilitate the process of moving forward. With a data-driven approach, Truu Digital leverages metrics to drive revenue and growth, allowing clients to focus on achieving success.
Headquarters: Bellevue, WA
Founded: 2012
Specialization: Digital marketing and website design and development

Blue Yarn Media
Blue Yarn Media is an online advertising agency that specializes in helping startups and enterprises grow their businesses through customized digital marketing strategies. With expertise in search engine marketing, social media marketing, and display advertising, the team is certified in multiple platforms, including Google Ads, Facebook, and AdRoll. Blue Yarn Media has a strong international presence, managing marketing campaigns in over 25 countries and in multiple languages. The agency is data-driven and highly focused on achieving clients' objectives, making it a reliable partner for businesses looking to expand their reach and drive revenue through digital advertising.
Headquarters: Seattle, WA
Founded: 2012
Specialization: Online advertising, digital marketing

Incite Response Inc.
Incite Response Inc. is a premier digital marketing agency that provides a wide range of services, including website development, ecommerce sales expansion, email marketing, and social media management. The agency specializes in leveraging the power of WordPress, an open-source CMS platform, to create secure, scalable, and flexible digital marketing solutions for their clients. Incite Response Inc. prides itself on delivering solid financial results by working closely with their clients and using "best of breed" software to integrate open-source systems. Their team of seasoned professionals offers turnkey to full custom services, ensuring that their clients get the results they need to succeed.
Headquarters: Washington, USA
Founded: 2001
Specialization: Digital marketing services, website development, ecommerce sales expansion, email marketing, and social media management
Conclusion:
After diving deep into the 15 best Amazon agencies in Seattle, it's clear that choosing the right partner is crucial for achieving success in the competitive ecommerce world. With its cutting-edge strategies, exceptional client service, and proven track record, NUOPTIMA stands out as the top choice for sellers looking to skyrocket their Amazon business. Take the leap and let NUOPTIMA guide you on the path to extraordinary growth and profitability.