In the constantly evolving world of digital marketing, partnering with a trustworthy PPC agency for your online advertising efforts is essential for achieving long-term growth and success. Allentown is home to numerous exceptional PPC firms, providing tailored services to address the diverse requirements of businesses in various industries. We've compiled a list of the 15 top PPC agencies in Allentown, each with unique skills and experience to help you enhance your online presence and deliver outstanding results.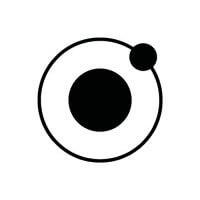 NUOPTIMA




NUOPTIMA – yes, that's us! You've found this page because we're so good at marketing we're able to promote ourselves (that's the sort of people you want in your business).
A bit about us
We're an honest growth agency, and our goal is to drive profit for your business. 
We don't work with everyone. In fact, we actively refuse 50% of all businesses that try to work with us. That's purely based on if we think we can make your campaign a success. We only grow as an agency if we can get you results and you refer us to your friends and family. 
Before you choose a PPC agency, reach out to our team. We'll objectively tell you what we think, and if it's good, we'll propose a fair price alongside a set of growth expectations and KPIs.
Once you start to work with us, you'll be in regular contact with our team. You'll be provided with extensive data tracking and will see us on regular calls.
Our PPC capabilities
We can service budgets from £100+ ad spend per day.

Management costs start from $1,000 per month, depending on ad spend, platform, and requirements.

Work on all ad platforms: Google, Facebook, Tiktok, Snapchat, and Reddit.

We've worked with local service providers all the way to public companies.

We've worked across B2C and B2B, having driven brands to 7 figures in sales, and exceeded B2B SQL quotas.
Next steps
Firstly, you should visit our PPC services page

here.

Then, you should read through some case studies

here

.

And when you're ready, send us a message or book a call

here

.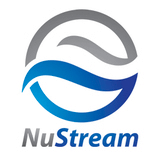 NuStream
NuStream Media uses print, online, and visual marketing methods to assist small- to medium-sized businesses in the Lehigh Valley, Philadelphia, New York, and surrounding areas. Their services include search engine optimization (SEO), pay-per-click (PPC) advertising, social media marketing, web design, and video production. The company is a Google Partner Premier Agency, meaning that their team of performance marketing experts works collaboratively with a dedicated team at Google to achieve better client results. NuStream Media aims to help their clients get the most traffic to their site for their dollar through pay-per-click advertising while increasing their organic ranking.
Headquarters: Allentown, PA
Founded: 2010
Specialization: Digital marketing, print marketing, online marketing, visual marketing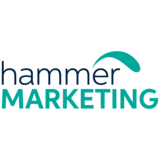 Hammer Marketing
Hammer Marketing is a digital marketing agency based in Allentown, PA, that has been providing expert digital marketing solutions to clients around the country since 2005. The agency, formerly known as 401! Creative, has grown over the years to offer well-rounded and highly effective digital solutions to its clients. The company is a division of Weidenhammer, a technology leader, which provides a deeper bench of technical specialists when needed. Hammer Marketing specializes in search engine marketing (SEM) and helps businesses create and sustain a prominent search presence through tactics like pay-per-click ads, display ads, remarketing, and more. The company's SEM specialists personalize their approach and gain a thorough knowledge of their client's goals and products to deliver the right message at the right time. Hammer Marketing's custom SEM dashboard helps clients stay informed with important metrics, trends, and action steps.
Headquarters: Allentown, PA
Founded: 2005
Specialization: Digital marketing, search engine marketing (SEM)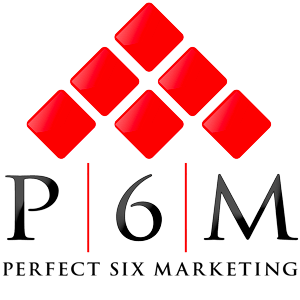 Perfect Six Marketing
Perfect Six Marketing is a digital marketing agency based in Allentown, PA, founded by Denise Grothouse, a seasoned business owner with over three decades of experience. Denise's background in multiple industries, including materials management, marketing, and custom wood surfaces, gives her a full spectrum view and knowledge as an employee, manager, and business owner. After making her previous business a nationally known brand, Denise launched Perfect Six to pursue her passion of helping U.S.-based companies increase their sales and exposure by using her fresh take on traditional and digital advertising synergies. Her methods have helped small and mid-sized companies from various industries boost revenue by as much as 60%. The agency specializes in branding, strategic guidance, and increasing client relations and has won numerous awards from the American Advertising Associate.
Headquarters: Allentown, PA
Founded: 2015
Specialization: Digital marketing, branding, strategic guidance, increasing client relations

Blissbranding Agency
Blissbranding Agency is an award-winning digital marketing agency specializing in helping businesses succeed online. Their Pay-Per-Click campaign management program brings together industry-leading strategies, ongoing optimization, regular testing, and campaign research to increase the performance and scale of their client's campaigns. They offer PPC management services on various ad platforms like Google Ads, Bing Advertising, Facebook Ads, Instagram Ads, LinkedIn Ads, Twitter Ads, YouTube Advertising, and Amazon Advertising, including remarketing and retargeting. Their monthly management services include bid management, ad placement and targeting adjustments, geo-targeting improvements, keyword management, ad copy optimization, and testing, landing page performance review, cost and performance analysis, and monthly campaign performance reports. Blissbranding Agency was founded in Allentown, PA, in 2014.
Headquarters: Allentown, PA
Founded: 2014
Specialization: Digital marketing, PPC campaign management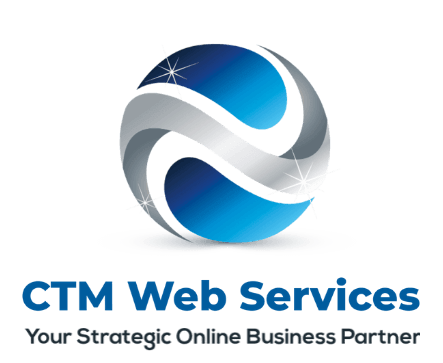 CTM Web Services
CTM Web Services is a full-service digital marketing agency that specializes in website development and design, social media management, search engine optimization (SEO), graphic design, and more. Their proven digital marketing strategies encompass everything from search result ads to promoted social media posts and email ads. Their goal is to help businesses and organizations of any size establish a powerful online presence without breaking the bank. CTM Based in Allentown, CTM Web Services leverages their expertise to help clients exceed their expectations and achieve their business goals.
Headquarters: Allentown, PA
Founded: 1994
Specialization: Digital marketing, website development and design, social media management, search engine optimization, graphic design

Twiz LLC
Twiz LLC is a results-driven digital agency with a mission to help businesses succeed. Founded in a college dorm room, the company has grown substantially and now boasts a team of top agencies, service providers, and professionals who are committed to delivering the best possible results for their clients. Their laser focus on finding the best agencies for their clients ensures that they always have access to top talent, which helps guarantee the success of their business. Twiz LLC specializes in pay-per-click advertising, providing a simple three-step process to get clients profitable PPC campaigns. Their services include keyword research, landing page setup, and campaign launch, all handled by their team of Allentown Google ads specialists and web development experts.
Headquarters: Allentown, PA
Founded: 2018
Specialization: Pay-per-click advertising and digital marketing services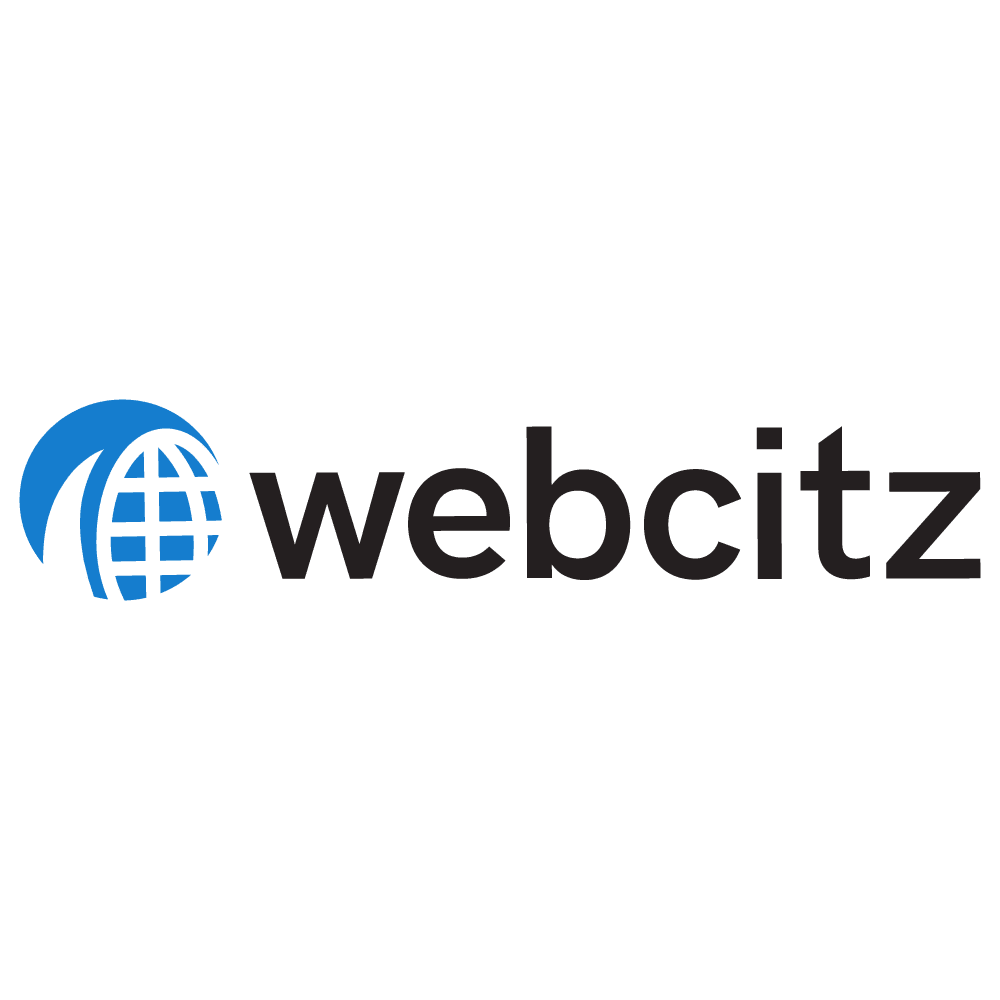 WebCitz
WebCitz is a leading PPC company in Allentown, PA, with more than 18 years of experience in the industry. With a strong focus on helping businesses improve their paid advertising services, WebCitz's team of experienced paid advertising managers can help companies leverage Facebook, Google, and Bing ads to target relevant audiences, build brand awareness, and improve conversions. WebCitz offers a comprehensive range of services, including PPC campaign creation and optimization, email collection tactics, landing page setup, and ad attribution reporting. Their on-site graphic designers and video marketing teams can help companies develop compelling content that resonates with their target audience. With their expertise and knowledge, WebCitz is an excellent choice for Allentown-based businesses looking to improve their PPC advertising performance.
Headquarters: Allentown, PA
Founded: 2004
Specialization: PPC advertising services, including Facebook advertising, Google campaigns, and Bing ads

Altitude Marketing
Altitude Marketing is a leading integrated marketing communications team that specializes in helping B2B companies, especially those in complex and highly technical industries, such as life sciences and technology, to achieve their goals. With over 18 years of experience, they have mastered the art of all-in-one approach, combining marketing strategy with creative designs, results-oriented communications, SEO, and modern automation technology. The company also focuses on targeting quality and making sure the users they generate fit the audience profile desired by the client. Altitude Marketing's expertise includes retargeting and B2B display advertising, which allows them to engage prospects in multiple scenarios and stages of the sales funnel, making their services more powerful than ever.
Headquarters: Emmaus, PA
Founded: 2004
Specialization: B2B integrated marketing communications
Klunk & Millan
Klunk & Millan is a marketing agency that specializes in helping businesses tell their unique stories. They understand that their clients are passionate about what they do, and they use that passion to inspire powerful marketing strategies that separate their clients from the competition. With a team of big thinkers and smart marketers, they are committed to creating results that matter. Klunk & Millan has been in the business of creating results since 1989 and has served clients across the country and around the world from their location in the Lehigh Valley area. They are in close proximity to both New York City and Philadelphia, making them accessible to businesses in major markets. Their focus is on creating personalized solutions for each client based on their unique goals and needs.
Headquarters: Allentown, PA
Founded: 1989
Specialization: Marketing, advertising

Sagefrog
Sagefrog is a top-notch B2B search engine marketing agency that uses various advertising tactics to help businesses improve their website visibility and generate qualified leads. With expertise in search and display network ads, Sagefrog ensures maximum efficacy and performance of campaigns through expert management, monitoring, and optimization. Their team of digital experts creates custom-designed campaigns to show ads on search engines, social media channels, and other sites where your target audience frequents. Their services include pay-per-click advertising, targeting specific audiences based on location, age, and interests, and optimizing supporting elements like landing pages to boost campaign performance. With Sagefrog, clients can achieve B2B search engine marketing success through branding and integrated marketing. Founded in 2002, the company is headquartered in Doylestown, Pennsylvania.
Headquarters: Doylestown, Pennsylvania
Founded: 2004
Specialization: B2B search engine marketing and integrated marketing
JSA Interactive
SA Interactive is an online marketing agency in Allentown, PA, that offers comprehensive pay-per-click (PPC) services to businesses across different industries. Their PPC services are designed to help businesses gain instant traffic and offers to their website using SEO strategies. They have worked with various businesses to develop PPC and remarketing campaigns that focus on targeted keywords, business models, and marketplace verticals. Unlike other companies, they base their internet marketing strategies on facts and real-time results, providing their clients with hard results that add profit and value to their company. JSA Interactive offers a range of online marketing services, including SEO techniques, copy development, marketing materials, website development, and more, to give businesses the tools they need to succeed in the world of online marketing.
Headquarters: Allentown, PA
Founded: N/A
Specialization: Pay-per-click (PPC) services

L4 Group
L4 Group, a digital marketing agency located in Allentown, PA, specializes in paid advertising and search engine optimization. With a focus on increasing website traffic and acquiring new customers, they implement effective paid advertising campaigns on platforms such as Google AdWords, YouTube, and Facebook. They also offer basic pay-per-click (PPC) as well as remarketing and retargeting ad campaigns. Founded by SEO expert Brett Lewis, L4 Group offers proprietary, cutting-edge ranking techniques and methods to their clients. In addition to paid advertising and SEO, L4 Group provides a variety of digital marketing services including website design, email marketing, social media marketing, video marketing, content creation, press releases, and local map optimization.
Headquarters: Allentown, PA
Founded: 2007
Specialization: Paid advertising and search engine optimization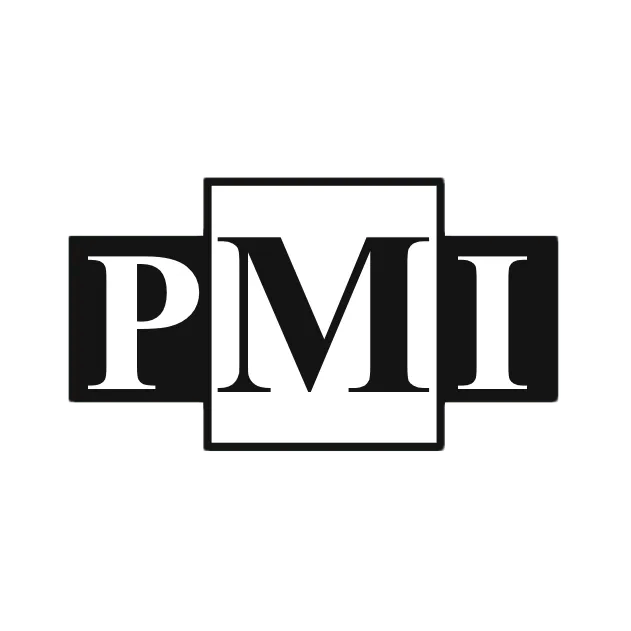 Power Marketing International
Power Marketing International (PMI) is a leading-edge marketing company founded in 2011 by Alan Robezzoli, a former Executive Vice President of Marketing & International Sales for Elite Sportswear. PMI is dedicated to helping small and mid-sized companies compete effectively with their larger rivals by applying cutting-edge technologies and proven marketing methodologies. PMI offers highly targeted search engine advertising, which links to persuasive website landing pages to rapidly build website traffic that converts into new leads and sales. The company's rigorous attention to the analytics associated with your search engine advertising ensures that they can determine which ads are working best in terms of converting visitors into leads and buyers, resulting in an ever-increasing stream of new leads, new sales, and improved ROI for your marketing dollar.
Headquarters: Allentown, PA
Founded: 2011
Specialization: Marketing, Search Engine Advertising

Sagapixel
Sagapixel is a certified Google Partner and one of the best PPC companies in Allentown, PA. The company specializes in delivering aggressive, ROI-focused PPC management services. Unlike SEO services, which can take months or even years to deliver predictable leads and sales, PPC can immediately drive sales and leads for your company. The Sagapixel team aggressively approaches PPC management, actively working towards finding and eliminating wasted ad spend. They manage tens of millions of dollars in ad spend, allowing them to leverage past campaign data to prevent waste in your account. Sagapixel employs data-driven practices in SEO, web design, and PPC to get clients the desired results. The company works with businesses ranging from healthcare to legal services, home services, and more.
Headquarters: Allentown, PA
Founded: 2017
Specialization: PPC management, SEO, web design
Conclusion:
Choosing the right PPC agency can significantly influence the effectiveness of your online marketing campaigns. The 15 PPC firms based in Allentown, PA, featured in this article bring diverse perspectives and a vast pool of expertise, ensuring that you can find the ideal partner to help you reach your marketing goals. By collaborating with one of these top-notch PPC agencies, you're investing in your business's digital future and paving the way for growth and success.