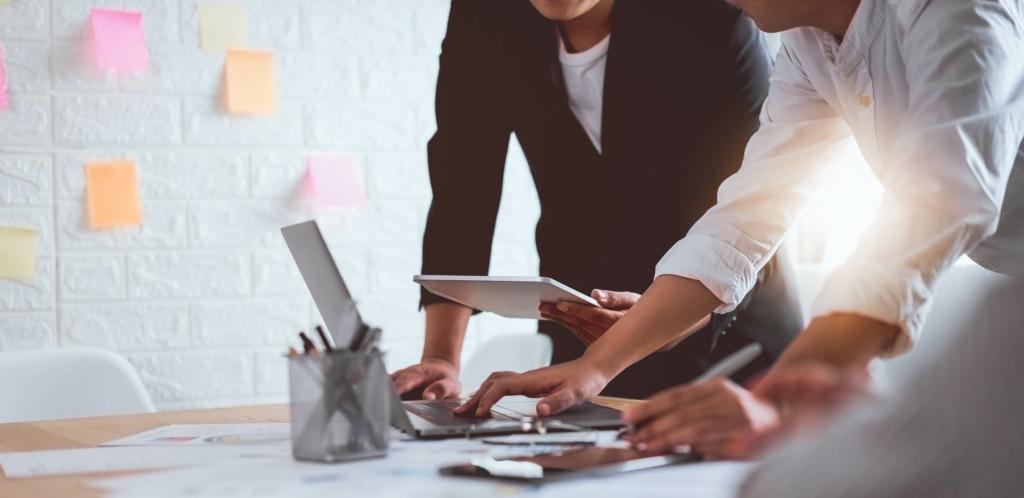 The vibrant city of Chicago, a thriving center for commerce and innovation, houses a multitude of businesses striving to excel in the digital realm. As the online marketplace continuously evolves, it becomes increasingly important for companies to join forces with a top-notch PPC agency to propel their success. Pay-per-click advertising offers a potent avenue for reaching target audiences and generating leads. In this bustling metropolis, we have compiled a list of the 15 best PPC companies that are poised to help elevate your brand's online presence and drive impressive results. Dive in and discover the perfect partner for your business needs.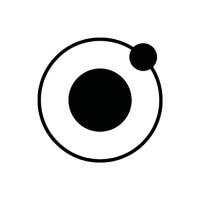 NUOPTIMA
NUOPTIMA – yes, that's us! You've found this page because we're so good at marketing we're able to promote ourselves (that's the sort of people you want in your business).
A bit about us
We're an honest growth agency, and our goal is to drive profit for your business. 
We don't work with everyone. In fact, we actively refuse 50% of all businesses that try to work with us. That's purely based on if we think we can make your campaign a success. We only grow as an agency if we can get you results and you refer us to your friends and family. 
Before you choose a PPC agency, reach out to our team. We'll objectively tell you what we think, and if it's good, we'll propose a fair price alongside a set of growth expectations and KPIs.
Once you start to work with us, you'll be in regular contact with our team. You'll be provided with extensive data tracking and will see us on regular calls.
Our PPC capabilities
We can service budgets from £100+ ad spend per day.

Management costs start from $1,000 per month, depending on ad spend, platform, and requirements.

Work on all ad platforms: Google, Facebook, Tiktok, Snapchat, and Reddit.

We've worked with local service providers all the way to public companies.

We've worked across B2C and B2B, having driven brands to 7 figures in sales, and exceeded B2B SQL quotas.
Next steps
Firstly, you should visit our PPC services page

here.

Then, you should read through some case studies

here

.

And when you're ready, send us a message or book a call

here

.
Headquarters: New York, NY
Founded: 2020
Specialization: PPC, SEO, Content Marketing

Comrade Digital Marketing Agency
Comrade Digital Marketing Agency is a digital marketing company that aims to help small and mid-sized businesses grow beyond what they thought was possible. Unlike most marketing agencies that focus on serving only large corporations, Comrade Digital Marketing Agency is passionate about providing world-class marketing solutions specifically designed for smaller organizations. The company serves as a dedicated, result-driven marketing team for businesses that lack the resources to hire and retain a full-scale internal marketing department. Comrade Digital Marketing Agency specializes in SEO, content, business, web design and development, and PPC, with a team of experts and a dedicated account manager focused on growing businesses at a fraction of the cost of hiring internally. With their mission to help small and mid-sized businesses succeed, Comrade Digital Marketing Agency positively impacts the lives of thousands.
Headquarters Location: Chicago, Illinois
Year Founded: 2008
Specializations: SEO, content, business, web design & development, PPC

VisualFizz
VisualFizz is a Chicago-based digital marketing agency that specializes in creating lean, modern, and efficient agency models that focus on delivering quality and building lasting relationships with their clients. Founded by Dan Salganik and Marissa Ryan in 2016, the agency has since grown rapidly and has set up a physical headquarters hub in the Loop of downtown Chicago. However, it remains a remote-first agency that focuses on true work-life balance, with team members able to perform and deliver the best marketing work from anywhere in the world. VisualFizz offers a range of services, including SEO, PPC management, web design and development, branding, and more, all provided by a dedicated team of experts. The agency's commitment to quality and excellence has led to its continued growth and the building of long-term relationships with clients across various industries.
Headquarters: Chicago, Illinois
Founded: 2016
Specialization: digital marketing, SEO, PPC management, web design and development, branding

AgencyPPC
AgencyPPC is a digital marketing agency that specializes in pay-per-click advertising, with a focus on helping clients get better results from their paid media. Unlike other Google Ads consultants who use a cookie-cutter approach, AgencyPPC takes the time to comb through existing campaigns and set expectations to ensure a mutual fit. The agency's goal is to maximize returns for clients, and they offer a range of services including retargeting, keyword research, ad copy creation, search and display campaigns, call tracking, and more. With a track record of success, including a 632% increase in pay-per-click ROI for a popular Chicago pizza brand, AgencyPPC is a top choice for businesses looking to boost their digital marketing efforts.
Headquarters: Chicago, Illinois
Founded: 2017

Specialization: Pay-per-click advertising

Digital Third Coast
Digital Third Coast is a digital marketing agency that has a strong commitment to long-term client relationships and client profitability. The company has grown steadily since its inception, developing custom plans for each of its 300+ clients that fit their unique business, industry, audience, and company-specific goals. With a flat hierarchy, each client works directly with the analyst that is leading their strategy, providing a collaborative approach that blends industry expertise with digital marketing skills to promote their business online. Digital Third Coast has been recognized as one of the Best & Brightest Companies to Work For, an award that honors companies dedicated to building a better business and growing a stronger community. The company headquarters is located in Chicago and was founded in 2007. Its specialization includes PPC management, SEO, content marketing, and digital PR. Its website is digitalthirdcoast.com.
Headquarters location: Chicago
Founded: 2007
Specialization: PPC management, SEO, content marketing, and digital PR

Pilot Digital Marketing
Pilot Digital Marketing is a people-focused company that practices kaizen to maximize its impact on people's lives. The company aims to help its clients grow their businesses, so they can positively impact their team, families, and communities. As an organization, Pilot values the relationships it builds with its employees, clients, and community. The company believes in giving its employees the freedom to do the type of work they prefer, to learn new skills, and to blaze their own career paths. Pilot Digital Marketing is a Google Ads Premier Partner and manages over $6M of ad spend globally. Its pay-per-click experts have worked with businesses of all sizes and industries, including healthcare, manufacturing, automotive, e-commerce, and B2B.
Headquarters: Chicago, Illinois
Founded: 2015
Specialization: Pay-per-click advertising and digital marketing

Logical Media Group
Logical Media Group is a full-service digital marketing agency that specializes in crafting exceptional digital experiences by combining digital marketing and design to help people connect, transact, and explore online. They are a certified Google Partner Agency, with all of their SEO and PPC consultants certified in Google Ads and Google Analytics. Their team consists of designers and developers adept at both the technical and creative elements of web design. Located in the River North neighborhood of Chicago, Logical Media Group works with numerous clients throughout the country. Their team is passionate about digital marketing and design, constantly refining their skills and incorporating the industry's latest innovations into their campaigns. Logical Media Group has a track record of delivering results, achieving a 35% increase in PPC CTR YoY and a 34% decrease in cost per lead.
Headquarters: Chicago, IL
Founded: 2006
Specialization: Full-service digital marketing agency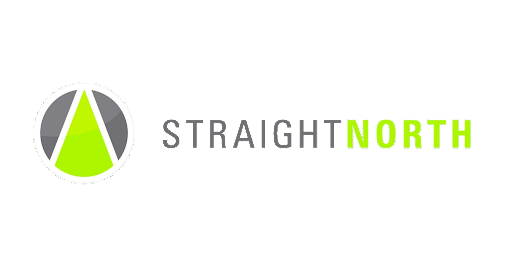 Straight North
Straight North is a full-service digital marketing agency that specializes in Internet marketing services and website development. Founded in 1997 by Kevin Duffy as Duffy Design Works, the company later became Straight North in 2008 with the vision of becoming a full-service agency catering to the underserved middle market. Straight North's headquarters is located in Oak Brook, IL, and has offices in Chicago, Charlotte, and Fort Mill. The company has a team of over 100 experienced marketers who provide services like SEO, PPC, email marketing, and web development to B2B and B2C organizations of all sizes. The company has a culture of innovation, and their focus is on delivering results to clients. Straight North is a Google AdWords Certified Partner and a member of the Bing Ads Accreditation Program. They also have an in-house staff that reads every form submission and listens to every phone call generated by their campaigns to provide lead validation services to clients.
Headquarters location: Oak Brook, IL
Founded: 1997
Specialization: Full-service digital marketing agency providing Internet marketing services and website development

Coalition
Coalition Technologies is a leading PPC company based in Chicago that offers expert PPC services to businesses that want to improve their search engine rankings. The company has a team of experienced PPC specialists who stay up-to-date with the latest best practices in PPC, user-friendly design, and ecommerce development. With offices in Chicago, the company's local and international teams collaborate to develop tailored strategies to achieve their clients' business goals. Coalition's international team members bring diverse perspectives that help them build effective campaigns across industries. The company is proud of its achievements, including over 600 digital marketing case studies, a team of over 200 full-time experts, and excellent reviews on Google, Facebook, and Featured Customers.
Headquarters: Chicago, Illinois
Founded: 2009
Specialization: PPC services, eCommerce development, user-friendly design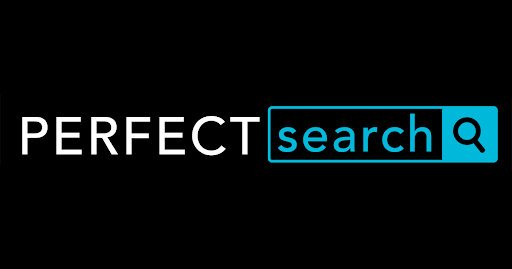 Perfect Search Media
Perfect Search Media is not your average digital marketing company. They are a results-driven company that is committed to building custom strategies for their clients, with a mission to elevate businesses and represent the best client satisfaction, service, and team. They have a fun, dynamic, and inclusive company culture that fosters teamwork and creativity. Perfect Search Media is a technology-driven company that balances its innovative proprietary technology with first-class analytical thinking to achieve tremendous results for their clients. They believe in continuous testing, tracking, and transparency, which are instrumental in every one of their optimization strategies. Perfect Search Media has a passionate team of top talent that distinguishes them from other digital marketing agencies. 
Headquarters: Chicago, IL
Founded: 2010
Specialization: Digital marketing, including PPC, SEO, and social media

JumpFly
JumpFly is a full-service digital marketing agency with a focus on paid search advertising, including search, shopping, and display. Their mission is to deliver smart digital marketing services to their clients while keeping a close eye on the bottom line. Their strategy begins by collaborating with clients to understand their business goals and creating a playbook to achieve those goals. From there, they build, manage, and analyze ad campaigns on search platforms to provide the best results for their clients. Transparency is also a key value at JumpFly, with clients owning their account and history with Google or Microsoft Advertising. Founded in 2003, JumpFly has grown to become one of the leading PPC companies in California with a team of 34 Google certified specialists managing over $5 million in monthly ad spend for their clients.
Headquarters: Chicago, IL
Year Founded: 2003
Specialization: Paid Search Advertising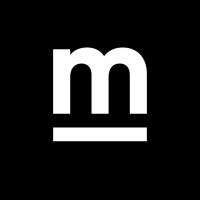 Mabbly
Mabbly is a strategic digital agency that leverages data analytics, market research, and digital technology to help businesses grow through web design, social media, brand strategy, and online marketing. The team at Mabbly is made up of diverse individuals who work together harmoniously to transform complex problems into growth opportunities. They approach their work with agility, embracing the constant change of the digital world, and valuing the unique qualities that each team member brings to the table. Above all else, Mabbly is dedicated to creating extraordinary brand experiences that connect with customers on a human level. With a focus on mastery and innovation, Mabbly helps businesses achieve their growth goals through customized and strategic digital solutions.
Headquarters: Chicago, Illinois
Founded: 2013
Specialization: Digital strategy, web design, social media, brand strategy, and online marketing

eSpark
eSpark is a company that specializes in helping businesses navigate and succeed in the complex world of Amazon selling. Starting as an Amazon seller themselves, eSpark understands the difficulties of keeping up with the constantly changing programs and requirements on the marketplace. They now leverage this expertise to support some of the top innovative brands on Amazon. Whether businesses have multiple distribution channels and want to explore Amazon, or are just starting out, eSpark has the tools and knowledge to help them succeed on the platform. Their services include campaign optimizations, new campaign testing, competitor research, search query performance, keyword research, and promotional testing. With eSpark's help, businesses can connect with their customers on Amazon and get their products in front of the 300 million Amazon customers.
Headquarters: Chicago, Illinois
Founded: 2013
Specialization: Amazon selling, paid advertising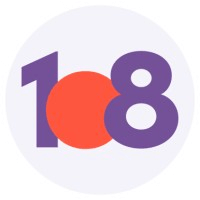 1o8
1o8 is a unique agency that specializes in growing healthy brands and businesses with a commerce-driven approach. Their team of brand ecologists is made up of experts in every niche of the marketing ecosystem, ensuring that they can offer a comprehensive approach to building brands. They believe that a healthy brand is an efficient ecology, and they work tirelessly to provide sustainable revenue while providing ample opportunities for brand expansion. With a brand-first approach, they reimagine the traditional agency creative model to support modern commerce. The agency focuses on the big picture strategy, ensuring that they align with your business goals, not just your marketing KPIs. They also advocate for and win on the channels that matter most to your business, employing creativity and innovation in the process.
Headquarters location: Chicago, Illinois
Founded: 2015
Specialization: Growing healthy brands and businesses with a commerce-driven approach

Cleartail Marketing
Cleartail Marketing is a leading B2B marketing agency that specializes in providing end-to-end digital marketing solutions to help businesses grow. Established in 2014, the company has been creating and executing holistic marketing strategies to ensure every touchpoint is accounted for, and businesses can achieve their growth goals. Cleartail Marketing is best suited for B2B companies that need help in executing a digital marketing strategy to accelerate their growth. The company offers two ways to work with them; they can become a fractional Chief Marketing Officer and full marketing department, handling everything from developing a marketing plan to optimizing every campaign. Alternatively, they can also become an extension of a client's marketing department and support them in managing campaigns that they might not have the expertise to execute.
Headquarters: Chicago, Illinois
Founded: 2014
Specialization: End-to-end B2B marketing solutions
Conclusion:
In conclusion, these 15 remarkable PPC companies in Chicago offer a diverse range of services and expertise to help your business grow its online presence. By selecting the right partner from this list, you can effectively leverage the power of pay-per-click advertising to reach your target audience and achieve your marketing goals.