Kansas City is home to a vibrant digital marketing scene, with numerous PPC companies offering top-notch services to help businesses achieve their goals. If you're looking to boost your brand's online presence through targeted pay-per-click campaigns, you're in the right place. In this article, we've compiled a list of 15 outstanding PPC companies in Kansas City that excel in delivering high-quality services and driving results. These agencies are known for their strategic approach, talented teams, and dedication to their client's success.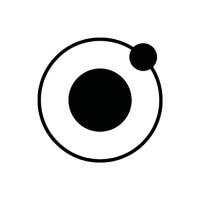 NUOPTIMA




NUOPTIMA – yes, that's us! You've found this page because we're so good at digital marketing we're able to promote ourselves.
A bit about us
We're an honest growth agency, and our goal is to drive qualified traffic and profit for your business. 
We don't work with everyone. In fact, we actively refuse 50% of all businesses that try to work with us. That's purely based on if we think we can make your campaign a success. We only grow as an agency if we can get you results and you refer us to your friends and family. 
Before you choose a marketing agency, reach out to our team. We'll objectively tell you what we think, and if it's good, we'll propose a fair price alongside a set of growth expectations and KPIs. 
Once you start to work with us, you'll be in regular contact with our team. You'll be provided with extensive data tracking and will see us on regular calls.
Our SEO capabilities
We've worked on over 200+ projects.

We employ a team of over 40 marketing specialists.

We're a full-stack agency, meaning we work on SEO, PPC, CRO, Ads, Social Media Content, Brand Building, and more.

Costs start from $1,000 per month, depending on your requirements.

We've worked with local service providers all the way to public companies.

We've worked across B2C and B2B, having driven brands to 7 figures in sales, and exceeded B2B SQL quotas.
Next steps
Firstly, you should visit our specific services pages in the header menu.

Then, you should read through some case studies

here

.

And when you're ready, send us a message or book a call

here

.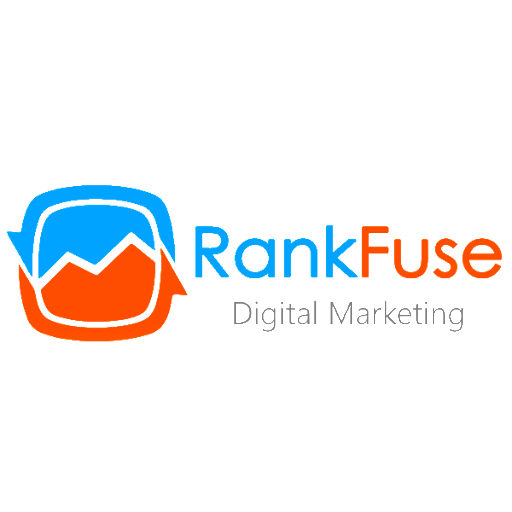 Rank Fuse
Rank Fuse is a top-notch digital advertising agency that helps businesses expand their reach through advertising. The company believes in creating a custom advertising strategy for each client to ensure their ad dollars are used efficiently. Their team of experts knows just how to create relevant, straightforward ads focused on each client's goals. They specialize in pay-per-click advertising (PPC) and utilize Google Ads as the core conversion-driving force of any SEM strategy. Rank Fuse has helped many businesses expand their sales and customer base. The company's team has decades of agency experience, and they offer custom solutions that are research-driven. Rank Fuse holds several certifications, including Google Partner, Google Analytics Certification, and Bing Ads Accredited Pro.
Headquarters: Overland Park, Kansas
Founded: 2015
Specialization: Digital Advertising and Pay-per-click Advertising (PPC)

Search Solutions LLC
Search Solutions LLC is an outsourced marketing company that specializes in providing digital marketing services, including PPC management, SEO, website design and development, social media marketing, lead generation services, and CRM integration. Their primary focus is on delivering results to their clients rather than simply selling their time. With a network of top professionals, they strive to improve their client's web presence, position them as industry authorities, and help them grow their brands and revenue. They offer complete financial transparency and have no hidden costs or long-term contracts, making it easier for clients to work with them. The company creates display ads that align with the client's brand promise and place them in front of key prospects using targeted channels. They also manage and create Google AdWords and Bing Ads campaigns to ensure that clients' ad spend is being used effectively.
Headquarters: Shawnee, Kansas
Founded: 2013
Specialization: Digital marketing consulting, SEO, PPC management, website design and development, social media marketing, CRM integration, and lead generation services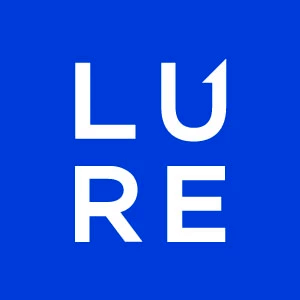 Lure Creative
Lure Creative is a healthcare marketing company that specializes in creating custom marketing strategies for healthcare providers. With years of experience in the industry, Lure Creative has the expertise to help healthcare providers overcome the unique challenges they face when it comes to marketing their services. Their team of marketing experts work closely with clients to develop personalized marketing solutions that increase visibility, attract more patients, and grow businesses. With over 2 million leads generated and 80+ million revenue created, Lure Creative is dedicated to delivering exceptional results to its clients. They offer a range of services, including website design and development, social media marketing, search engine optimization, and more. With a collective experience of over 80 years, Lure Creative is a trusted partner in healthcare marketing.
Headquarters: Olathe, Kansas
Founded: 2009
Specialization: Healthcare marketing

SEO Services KC
SEO Services KC is a Kansas City-based search engine optimization company that specializes in local SEO. With over a decade of experience, the company has helped many businesses in the KC metro area achieve page-one Google rankings for their targeted keywords. They offer affordable professional SEO and website optimization services that produce results. The company's owners were born and raised in the KC area, which gives them an edge in delivering excellent digital marketing results to all of their local clients. In addition to SEO, the company also offers Google Ads management services, including account setup, management, and ongoing monthly optimization. Their team is 100% Google AdWords Certified, and they work with local KC businesses to optimize and strategize the most effective terms to target on Google.
Headquarters: Overland Park, Kansas
Founded: 2013
Specialization: Local SEO, Google Ads management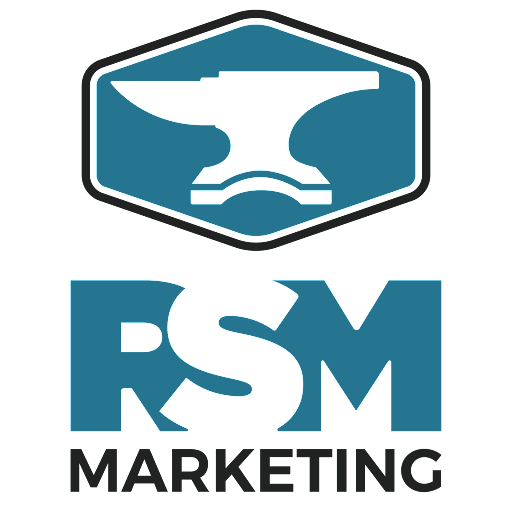 RSM Marketing
RSM Marketing is a company that is committed to delivering measurable results through strategic planning. Their Pay-Per-Click (PPC) management services team is made up of specialists who focus on maximizing return on investment for their clients. With a focus on success, RSM Marketing works diligently to ensure the success of each campaign they work on. Additionally, the company specializes in programmatic advertising and has exclusive access to a network of advertising inventory available for purchase by select advertisers. As a Google Partner, RSM Marketing has demonstrated its AdWords skill and expertise, maintaining its status as a Google Partner Agency since 2013. They provide marketing services to their clients through a subscription at a flat monthly rate. 
Headquarters: Wichita, Kansas
Year founded: 2003
Specialization: PPC management, programmatic advertising, Google Partnership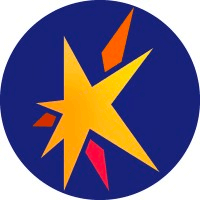 Sparkcade Marketing
Sparkcade Marketing is a team of seasoned marketing and communications professionals led by owner Brent Bowen. With over 35 years of combined experience in various industries, the team is skilled in digital marketing, brand management, public relations, strategy and change management, executive communications, event management and social media. What sets Sparkcade Marketing apart is its ability to work alongside its clients like a teammate rather than just a service provider. They bring expertise in brand creation and management, strategy development, and digital marketing, including SEO and SEM. The team has worked with a range of industries, from entertainment to highly regulated verticals, and is capable of weaving a compelling story for even the most daunting project.
Headquarters: Overland Park, Kansas
Founded: 2016

Specialization: Digital marketing, brand management, public relations, strategy and change management, executive communications, event management and social media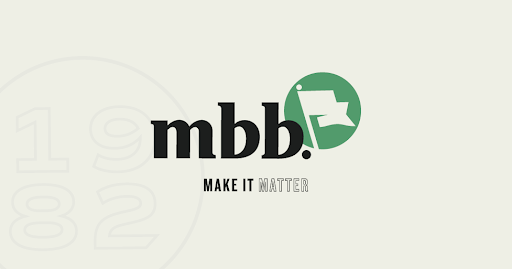 MBB Agency
MBB Agency is a full-service creative boutique that has been delivering exceptional results to its clients since 1982. At the core of their business philosophy is creating work that matters, and this drives everything they do. Whether it's developing a comprehensive PPC management strategy or crafting a compelling brand story, their team of experts is dedicated to delivering measurable results that impact their clients' bottom line. MBB's strategic thinking and creativity have enabled them to stand out in the industry and serve a wide range of clients across various sectors. With a full range of services available under one roof, they have the tenacity of a small shop and the capabilities of a big agency. MBB Agency is headquartered in San Diego, California.
Headquarters: Leawood, Kansas
Year Founded: 1982
Specialization: Full-service creative boutique offering a wide range of services, including PPC management, brand development, and strategic thinking

Jubilant Digital Marketing
Jubilant Digital Marketing is a team of digital problem solvers with a passion for driving results. With their plug-and-play team of experts, they provide unparalleled expertise and transparency to execute smart digital marketing campaigns for their clients. The team believes in chasing ROI, reaching more of the right people for less, and addressing digital problems with innovative strategies. They specialize in paid media campaigns across social media platforms, including Facebook, LinkedIn, Instagram, Twitter, Pinterest, and YouTube, and their expert staff consists of only Google and Bing-certified professionals. Jubilant values transparency and promises its clients full transparency when it comes to collaborative efforts. They also have partnerships with both Google and Bing, giving them access to betas, support, and first looks at new products. The company operates without any contracts and focuses on getting its clients the desired results they are looking for.
Headquarters: Overland Park, Kansas
Founded: 2018
Specialization: Digital Marketing, Paid Media Campaigns

Wildman Web Solutions
Wildman Web Solutions is a full-service digital marketing agency located in Lawrence, Kansas, with a mission to empower small businesses through robust technology, meaningful design, and a personalized marketing strategy to achieve results. The agency offers a holistic approach to small businesses by providing everything they need to grow online, from web hosting and development to marketing plans, content creation, and advertising campaigns. With full transparency, Wildman Web Solutions provides easy access to all services from a central dashboard, including website, mobile app, SEO campaign, hosting, analytics, social media marketing, and reputation management tools. The team at Wildman Web Solutions can help small businesses increase website traffic, drive more conversions, and succeed on social media through targeted campaigns on Facebook, Instagram, YouTube, LinkedIn, and other social platforms. The agency specializes in Facebook/Instagram Ads, LinkedIn Ads, and Google/YouTube Ads and also has well over a decade of experience in traditional advertising and media buying.
Headquarters: Lawrence, Kansas
Founded: 2016
Specialization: Full-service digital marketing agency

Hexcode Marketing
Hexcode Marketing is a full-service marketing agency based in Wichita, KS, that offers tailored digital marketing campaigns to help businesses achieve their goals. The company understands the value of a well-executed digital marketing strategy in today's world and leverages real-time data to develop effective advertising campaigns that fit clients' needs. Hexcode offers a wide range of paid digital advertising services, including Pay Per Click (PPC) ads, social media ads, retargeting ads, Google Ads optimization, keyword research, and budget forecasting. With extensive research and experience, the company's team develops strategic campaigns that reach clients' audiences where they are. Hexcode's ultimate goal is to help clients build campaigns that fit their business goals as they grow, bringing their brand to life with engaging, scroll-stopping, professional content made just for them.
Headquarters: Wichita, KS
Founded: 2015
Specialization: Full-service marketing agency offering tailored digital marketing campaigns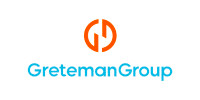 Greteman Group
Founded in 1989 as a design studio, Greteman Group has evolved into a full-service creative agency with a global reach, specializing in brand evolution, data-driven marketing insights, and lead-generation campaigns. Their passion for aviation began in 1991 when they started working with Learjet and attended the big NBAA trade shows. From there, they became one of the industry's top aviation marketing agencies, creating Bombardier's Contrails magazine for almost a decade, profiling CEOs, entrepreneurs, and more in the aviation field. Greteman Group's expertise has expanded beyond aviation to serve clients in a variety of industries. 
Headquarters location: Wichita, Kansas
Founded: 1989
Specialization: Full-service creative agency with expertise in aviation marketing, brand evolution, data-driven marketing insights, and lead-generation campaigns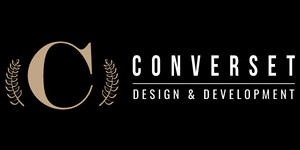 Converset Design
Converset Design is a creative agency that specializes in combining marketing and design to develop authentic and meaningful brands. With a focus on innovation and creativity, they offer a wide range of services to help businesses grow their online presence and drive conversions. Their expertise lies in digital marketing, advertising, branding, web design, and more. They believe that every business has a unique story to tell, and they work closely with their clients to craft their message and create an engaging brand experience. For online advertising, they specialize in Google search and display campaigns, social media advertising, and retargeting warm traffic to conversion-optimized landing pages. 
Headquarters: Wichita, Kansas
Year founded: 2015
Specialization: Marketing, Design, Branding, Web Design, Advertising

Balefire Marketing + Advertising
Specializing in web design, branding, SEO, digital marketing, advertising, and creative strategy, the agency is results-driven, catering to local, regional, national, and international clients. Balefire's focus is to work closely with clients to determine what their customers value the most and how to market their business effectively. The agency offers a variety of internet marketing tools and marketing strategies to target the desired demographics. Balefire tailors its expertise to meet specific business needs, creating marketing plans that encompass all of its business goals. Balefire is dedicated to its client's success, acting as a consultant to help minimize mistakes and maximize returns. The agency has been named one of the Best Wichita Digital Marketing Agencies by Expertise in 2021.
Headquarters: Wichita, Kansas
Year founded: 2015
Specializations: Web design, branding, SEO, digital marketing, advertising, creative strategy

Get Local
Get Local is a Wichita-based digital marketing agency that helps local businesses overcome their online and marketplace challenges. Since its establishment in 2016, the company has helped countless businesses develop a strong online presence, connect with more customers, and build a stronger brand. Get Local understands that digital advertising is not just about clicks and impressions, but it's about bringing in new customers to the business. The company's advanced advertising technologies, targeting strategies, and digital advertising professionals help promote businesses to the right people at the right time, including competitors' customers, people nearby, recent website visitors, past customers, and more. Moreover, Get Local provides monthly reports that show the real-world results generated from the campaigns, such as phone calls, store visits, and revenue.
Headquarters: Wichita, KS
Year founded: 2016
Specialization: Digital marketing, advertising, web design, branding, SEO
Conclusion:
In summary, these 15 exceptional PPC companies in Kansas City offer a diverse range of services and expertise to help you enhance your brand's online presence. By choosing the right partner from this list, you can harness the power of pay-per-click advertising to reach your target audience and achieve your marketing objectives. Don't wait any longer—start building a successful digital campaign and give your business the competitive advantage it needs to thrive.