The digital marketing landscape is ever-evolving, and businesses must stay ahead of the curve to thrive in today's competitive market. One crucial aspect of a successful digital marketing strategy is a well-executed Pay-Per-Click (PPC) campaign. We've compiled a list of Ohio's top 15 PPC companies with a proven track record of delivering exceptional results. These companies can help you achieve your marketing goals by crafting compelling ads, maximizing your ROI, and outperforming your competition.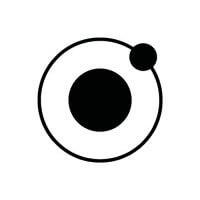 NUOPTIMA




NUOPTIMA – yes, that's us! You've found this page because we're so good at marketing we're able to promote ourselves (that's the sort of people you want in your business).
A bit about us
We're an honest growth agency, and our goal is to drive profit for your business. 
We don't work with everyone. In fact, we actively refuse 50% of all businesses that try to work with us. That's purely based on if we think we can make your campaign a success. We only grow as an agency if we can get you results and you refer us to your friends and family. 
Before you choose a PPC agency, reach out to our team. We'll objectively tell you what we think, and if it's good, we'll propose a fair price alongside a set of growth expectations and KPIs.
Once you start to work with us, you'll be in regular contact with our team. You'll be provided with extensive data tracking and will see us on regular calls.
Our PPC capabilities
We can service budgets from £100+ ad spend per day.

Management costs start from $1,000 per month, depending on ad spend, platform, and requirements.

Work on all ad platforms: Google, Facebook, Tiktok, Snapchat, and Reddit.

We've worked with local service providers all the way to public companies.

We've worked across B2C and B2B, having driven brands to 7 figures in sales, and exceeded B2B SQL quotas.
Next steps
Firstly, you should visit our PPC services page

here.

Then, you should read through some case studies

here

.

And when you're ready, send us a message or book a call

here

.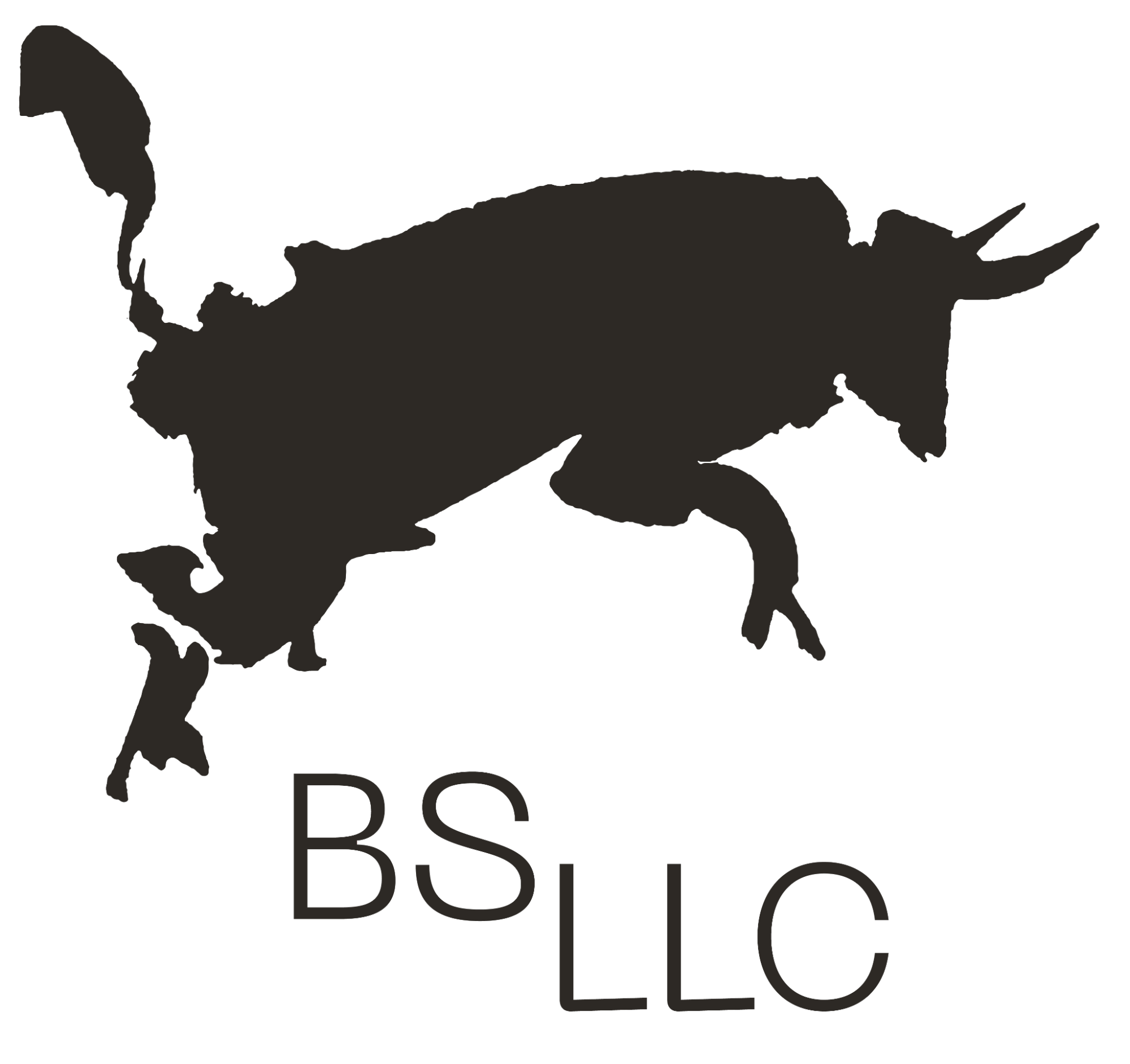 BS LLC • Branding, Strategy, Marketing
BS LLC • Branding, Strategy, Marketing is an integrated agency that specializes in branding, strategy, and marketing. With a focus on helping companies grow, BS LLC works to optimize resources and shape beautiful brands that deliver beautiful results. They believe that branding is more than just a logo and that a brand is defined by the totality of experiences, feelings, memories, and associations that a customer may have with a product or service. Their approach involves collaborating with clients to fill the empty vessel of a brand with meaning and purpose, using a range of tools and techniques to bring that brand to life. Founded in Ohio, BS LLC is committed to delivering strategic solutions that help businesses succeed.
Headquarters: Ohio, USA
Founded: 2014
Specialization: Integrated branding, strategy, and marketing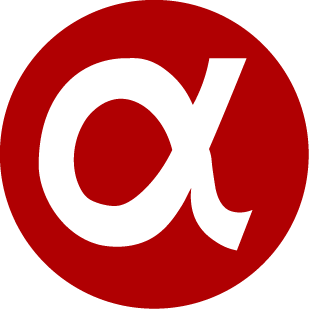 Alpha Key Digital
Alpha Key Digital is a full-service digital marketing agency founded by Alexander Zinni in 2016. Alexander's background in English and Business from Case Western Reserve University has given him a strong foundation for understanding the needs of businesses in the digital world. At Alpha Key Digital, Alexander leads a team of experts dedicated to delivering customized solutions tailored to meet each client's unique needs. The agency provides a diverse portfolio of web development and design services, and their team is committed to staying on the cutting edge of digital marketing by continuously experimenting with new techniques to help their clients stay ahead of the curve. With a focus on delivering results-driven solutions backed by data and analytics, Alpha Key Digital is an ideal partner for businesses looking to succeed online.
Headquarters: Cleveland, Ohio
Founded: 2016
Specialization: Full-service digital marketing agency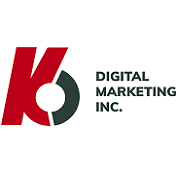 K6 Digital Marketing, Inc.
K6 Digital Marketing, Inc. is a premier digital marketing agency based in Ohio that specializes in paid search campaigns. With over 98 years of combined experience and 22+ years in business, K6 has a reputation for helping businesses achieve their digital marketing goals through effective paid search strategies. Their team of experts has worked with paid search since the early days of goto.com and has a proven track record of driving leads and sales while controlling costs. If you're experiencing challenges such as stagnating leads and sales, lack of attention to campaigns, or overwhelming AdWords notifications, K6 can provide customized solutions tailored to your unique needs. Contact them for a free consultation and experience the benefits of effective paid search marketing.
Headquarters: Cuyahoga Falls, Ohio
Founded: 2017
Specialization: Paid Search Marketing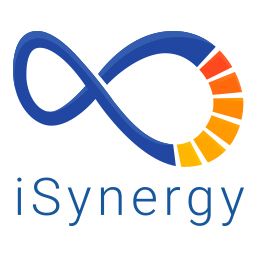 iSynergy
iSynergy is a digital marketing agency that prides itself on being a team of unique and creative individuals who are dedicated to challenging the norms. The agency's data-driven approach, coupled with its quirkiness, sets them apart in the industry. Their team of experts is passionate about helping their clients succeed by providing them with innovative solutions that will give them an edge over their competitors. They are committed to staying ahead of the curve and using the latest technology to help their clients redefine and expand their digital presence. If you are looking for a partner to help you stand out in the crowded digital marketplace, iSynergy is the right choice for you.
Headquarters: Canfield, Ohio
Founded: 2011
Specialization: Digital Marketing, including PPC, SEO, Social Media, Web Design, and Development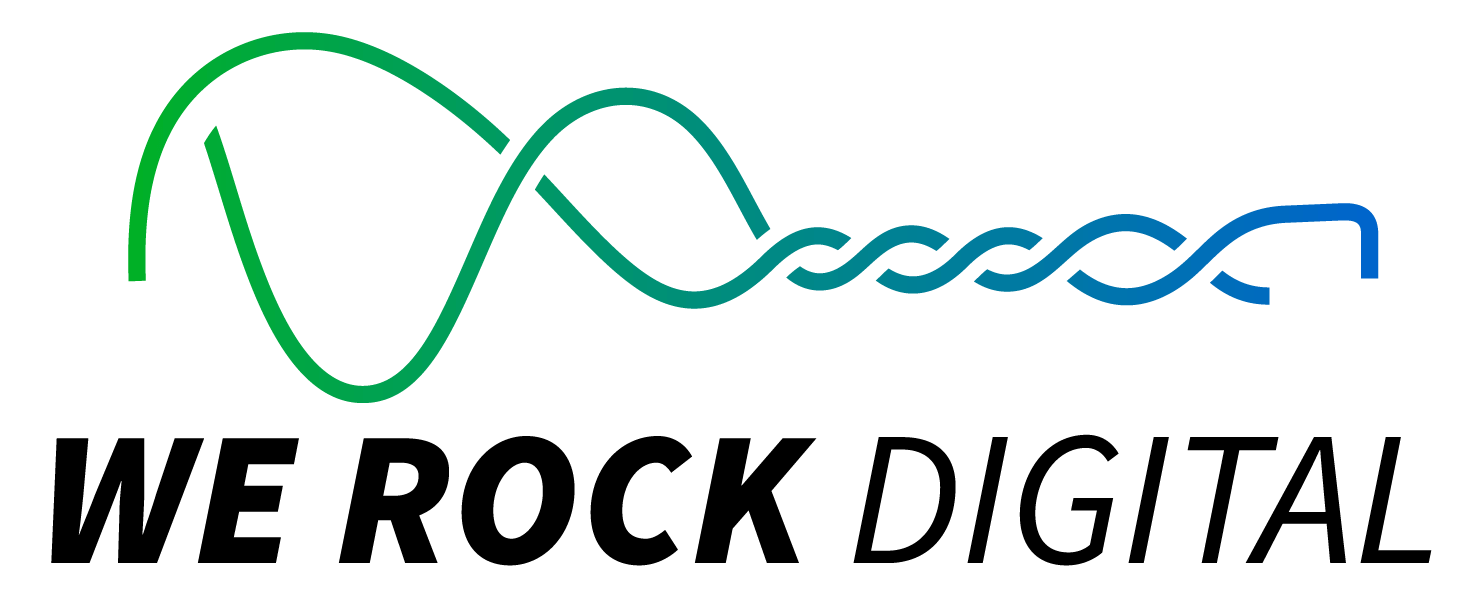 We Rock Digital
We Rock Digital is a digital marketing agency that helps local businesses overcome their online and marketplace challenges. With a strong passion for what they do, We Rock Digital offers a range of digital marketing services to help businesses build a stronger online presence, connect with more customers, and grow their brand. Their core areas of service include websites, SEO, digital advertising, social media management, online listing solutions, and reputation & review management. Their customized digital advertising strategy ensures real-world conversions like phone calls and store visits. Managed by the agency, the perfect blend of search, social, and display advertising technologies is used to improve retention and revenue. Contact We Rock Digital to see how they can help elevate your business.
Headquarters: Cincinnati, OH, and Northern Kentucky
Founded: 2017
Specialization: Digital Marketing Services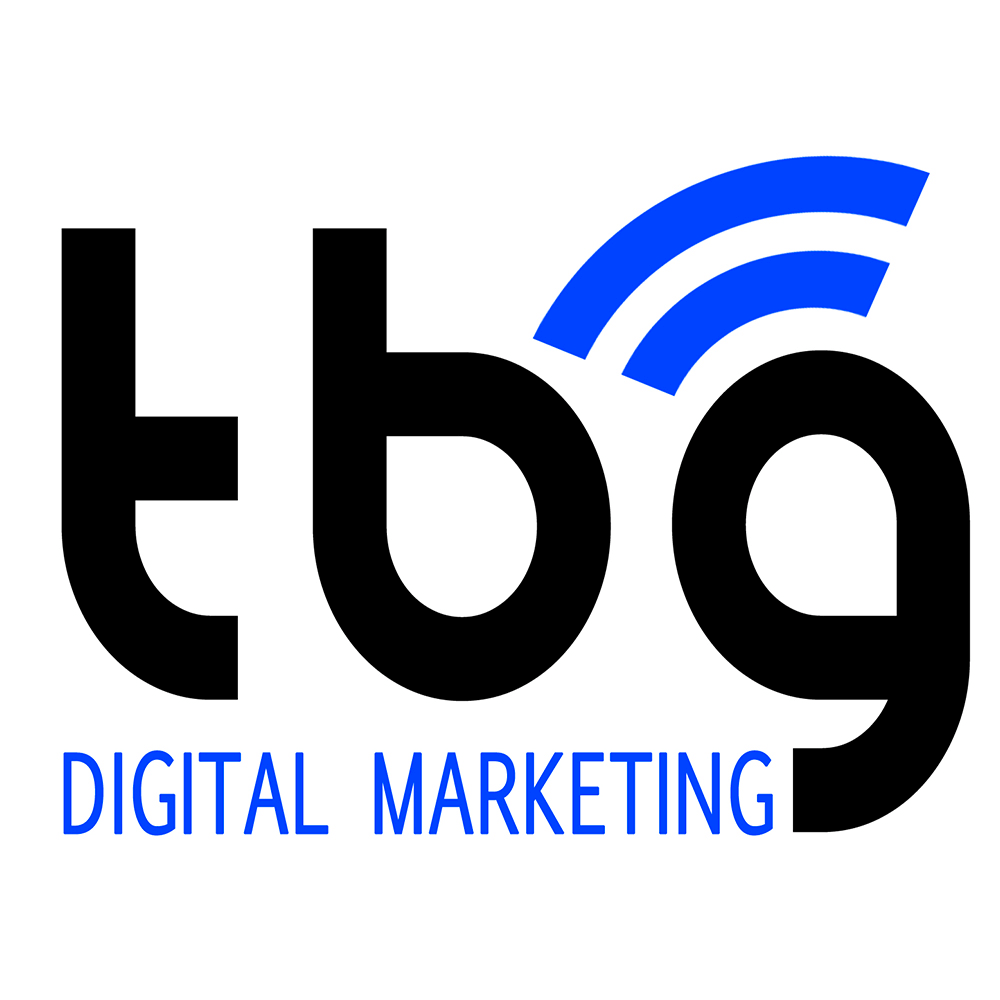 The Bonanno Group, Inc.
The Bonanno Group, Inc. (TBG) is a family-owned and operated digital marketing agency dedicated to providing a boutique approach to serving clients. They specialize in helping businesses of all sizes grow by leveraging the power of the internet through various marketing services such as brand marketing, web development, search marketing, social media, and content marketing. TBG prides itself on the understanding that each business is different and takes the time upfront to understand its client's online and offline business goals. Their consultants and project managers become experts on their client's businesses, resulting in customized support plans that best suit their needs and budget. TBG started as a website design firm and has since evolved into a full-service digital marketing agency with traditional marketing offerings as well. 
Headquarters: North Canton, Ohio
Founded: 2004
Specialization: Full-service digital marketing agency with traditional marketing offerings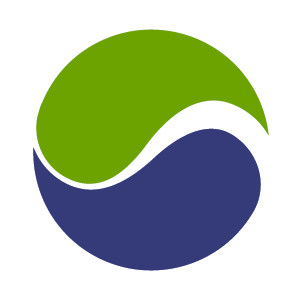 World Synergy
World Synergy is a leading digital marketing agency that provides cutting-edge solutions to help businesses achieve their growth objectives. With a focus on strategic planning, sales, marketing, and technology convergence, the agency helps its clients scale their operations, reduce costs, and drive revenue. Whether it's Manufacturing and Distribution or Professional Services, World Synergy has a track record of delivering results for both B2B and B2C clients. The agency's expertise in Marketing Automation with HubSpot enables businesses to target the right audience at the right time in their buying process. By aligning sales, marketing, and technology, World Synergy delivers customized solutions to help its clients achieve long-term growth and profitability.
Headquarters: Cleveland, Ohio
Founded: 1998
Specialization: Digital Marketing, Strategic Planning, Sales, Marketing, Technology Convergence

Mean Joe Advertising
Mean Joe Advertising is a marketing agency that focuses on creating memorable and effective messaging for its clients. Founded by an avid Pittsburgh Steelers fan, the agency takes its name from legendary player Edward "Mean Joe" Greene. They pride themselves on being a team of fun, creative, and hard-working individuals who are dedicated to helping their clients achieve their marketing goals. With a strong presence in Northeast Ohio, Mean Joe Advertising has worked with dozens of businesses to develop iconic messaging that resonates with their target audience. The agency places great emphasis on its people, empowering and supporting each other to deliver the best results for their clients.
Headquarters: Cleveland, Ohio
Year Founded: 2012
Specialization: Advertising

WebFX
WebFX is an industry-leading PPC management company that specializes in driving sales for businesses through paid search. With a focus on increasing leads, website traffic, and ROI, their tech-enabled PPC services are tailored to meet each client's specific needs. Using pay-per-click advertising, they help businesses target their most qualified audience and gain an edge over their competitors. WebFX's exclusive revenue acceleration platform for clients, MarketingCloudFX, can improve the performance of PPC campaigns by up to 20%. In addition to PPC management, WebFX offers full-service strategies utilizing a combination of digital channels to increase visibility, conversions, and revenue. With over $3 billion in sales and 7.8 million leads generated for clients, WebFX's team of award-winning marketers, designers, and developers are dedicated to helping businesses succeed in the digital space.
Headquarters: Cleveland, Ohio
Founded: 1995
Specialization: PPC Management, Digital Marketing Solutions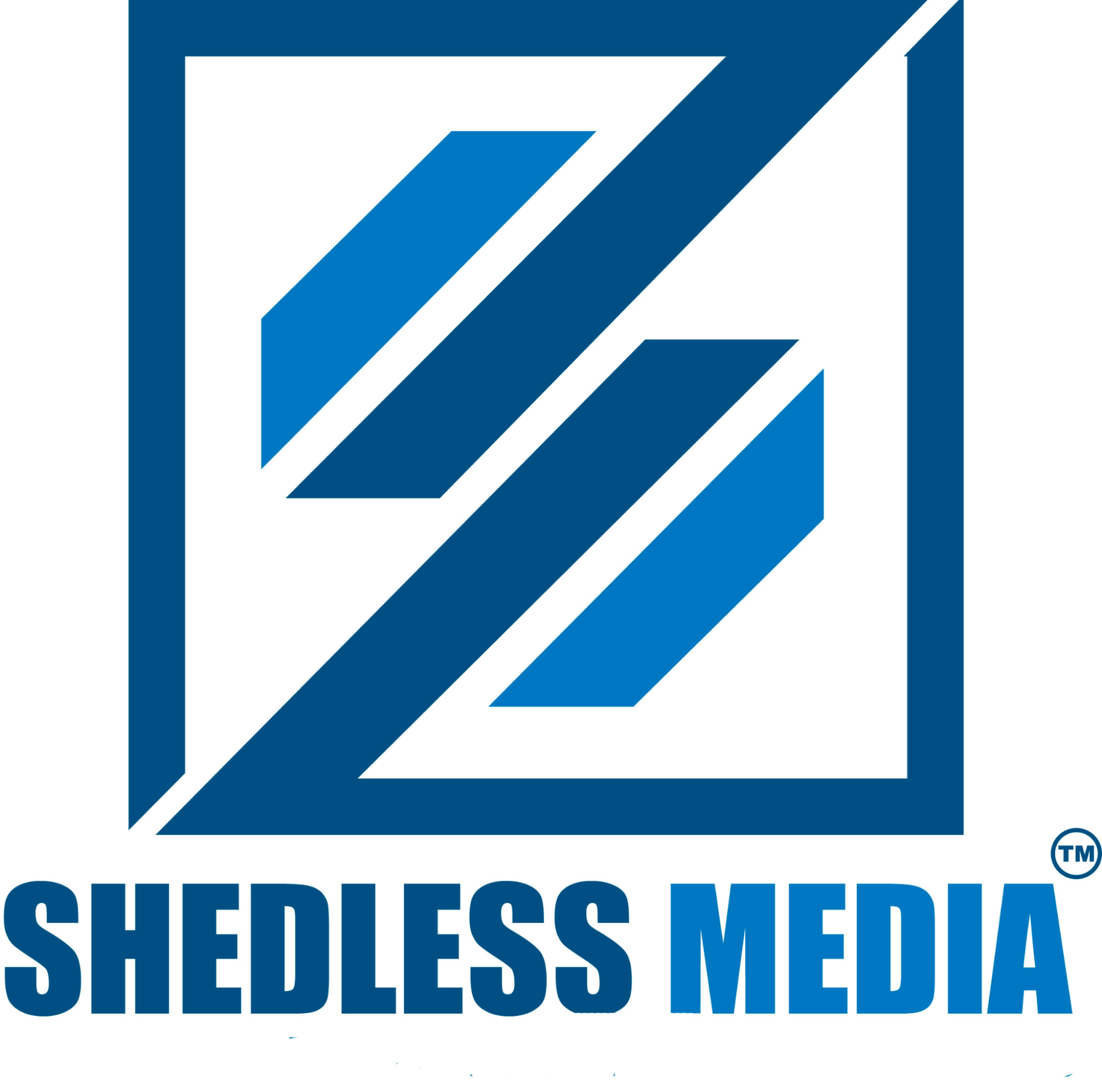 Shedless Media
Shedless Media is a leading digital marketing agency that helps businesses maximize their online presence through effective website design, SEO, and media services. Their team has worked with multinational corporations and small businesses alike, delivering a wide range of digital marketing services such as PPC, video production, photography, and more. Shedless Media has a proven track record of delivering successful marketing programs that focus on commercial objectives, generating leads, and increasing revenue. With their commitment to client satisfaction, Shedless Media is a trusted source for quality, value, and service, and their growing list of happy clients attests to their expertise in the field. Headquartered in Ohio, Shedless Media specializes in helping businesses across the United States and around the world achieve their digital marketing goals.
Headquarters: Columbus, Ohio
Founded: 2019
Specialization: Digital marketing services including website design, SEO, content 

The Media Captain
The Media Captain is a full-service digital marketing and web design agency based in Columbus, Ohio, that provides expert PPC management services for eCommerce, B2B, and B2C businesses. Their team of certified Google Analytics and AdWords experts works proactively to ensure the best ROI for their clients' PPC campaigns. The Media Captain has been recognized as a Top 1% Agency in the U.S. and the national winner of the "Best PPC Campaign." Their experience is evident through the creation and success of their in-house eCommerce brand with over 400,000 customers. The agency offers a wide range of services, including SEO, social media, web development, and design, with PR services for businesses requiring press and exposure support. The agency's unique synergy between its digital marketing and development teams enables them to create and execute effective campaigns tailored to their client's needs.
Headquarters: Columbus, Ohio
Founded: 2010
Specialization: Digital marketing, web design, PPC management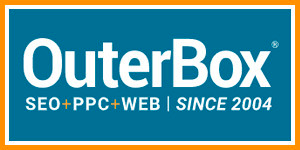 OuterBox
OuterBox is a top PPC company that specializes in designing, developing, and marketing websites with a results-driven attitude. The company has been in business since 2004 and has worked with hundreds of clients across diverse industries to increase leads, online sales, and their bottom line. With an in-house team of talented marketers, they bring fresh ideas and powerful and proven marketing strategies. OuterBox has been recognized with several awards over the years, including making the Inc. 500 as one of the top 500 fastest-growing companies in America. They offer PPC management services that have been proven to drive revenue and leads, optimizing campaigns and boosting ROI by over 300%. OuterBox is a Premier Google Partner, staying up-to-date with all of the latest paid search trends to offer clients the best possible results.
Headquarters: Akron, Ohio
Founded: 2004
Specialization: PPC Management, SEO, Web Design and Development

Direct Online Marketing
Direct Online Marketing (DOM) is an award-winning online marketing firm that has been providing top-notch PPC advertising services for over 15 years. As a certified Premier Google Partner, they offer a disciplined and transparent approach to digital marketing, delivering repeated and sustained success for their clients. DOM's team of expert PPC professionals are dedicated to driving your business growth through data-driven digital marketing campaigns that produce superior results. They have dozens of 5-star reviews on Clutch and G2, proving their history of delivering excellent service. DOM also takes pride in being a Top 3% Google Partner Agency, ensuring clients have access to a responsive Google team and receive numerous benefits from their top-tier status. DOM never takes a percentage of your ad spend, so you can trust them to help grow your business with confidence.
Headquarters: Canton, Ohio
Founded: 2006
Specialization: PPC Advertising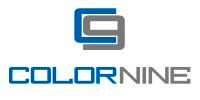 ColorNine
ColorNine is a creative partner that strives to turn question marks into exclamation points for its clients. The company was founded in 2009 with the goal of discovering insights unique to each client to help move their business forward. ColorNine takes a collaborative approach, working closely with clients to define who they are, where they want to go, and how to get there. Their ultimate goal is to make clients better with them than they were before. While some may call them a marketing agency, they prefer to be viewed as a creative partner. With a focus on identifying what makes each client special and using that to create memorable, impactful campaigns, ColorNine is one of the best PPC companies in Ohio.
Headquarters: Blue Ash, Ohio
Founded: 2009
Specialization: Creative partner offering a range of marketing services, including PPC
Conclusion:
Choosing the right PPC company can significantly impact your business's online presence and drive substantial growth. The 15 outstanding PPC companies in Ohio listed above have demonstrated their ability to deliver exceptional results and propel businesses forward. By partnering with one of these top agencies, you can expect a tailor-made strategy that will help you achieve your marketing goals, enhance your brand's online visibility, and drive meaningful results. Make an informed decision by considering each company's strengths, expertise, and track record to find the perfect match for your business's unique needs.