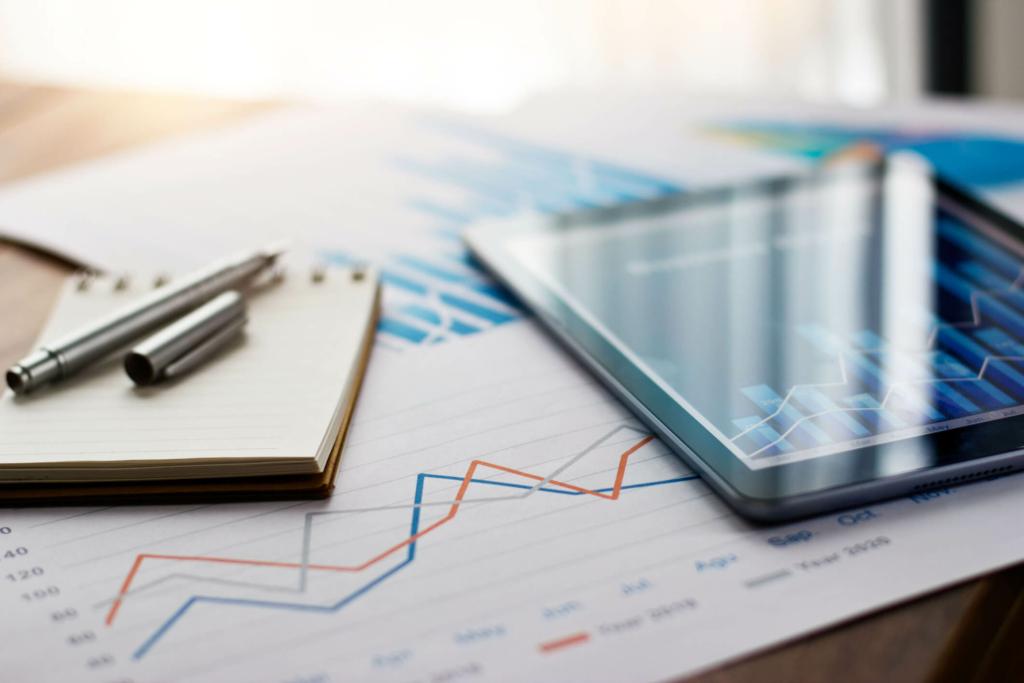 Seattle, the vibrant epicenter of innovation and technological advancements, is home to a multitude of exceptional PPC agencies that can help propel your business to new heights. If you're looking to skyrocket your online presence with the assistance of talented experts, you're in the right place. We've compiled a list of 15 top-notch PPC companies in Seattle, each distinguished by their strategic prowess, creative ingenuity, and unwavering dedication to client success. With their vast experience and skill set, these agencies are well-equipped to fine-tune your ad campaigns, ensuring you reap the rewards of a higher return on investment.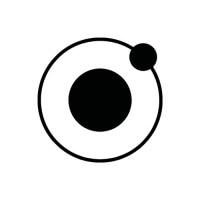 NUOPTIMA
NUOPTIMA – yes, that's us! You've found this page because we're so good at digital marketing we're able to promote ourselves.
A bit about us
We're an honest growth agency, and our goal is to drive qualified traffic and profit for your business. 
We don't work with everyone. In fact, we actively refuse 50% of all businesses that try to work with us. That's purely based on if we think we can make your campaign a success. We only grow as an agency if we can get you results and you refer us to your friends and family. 
Before you choose a marketing agency, reach out to our team. We'll objectively tell you what we think, and if it's good, we'll propose a fair price alongside a set of growth expectations and KPIs. 
Once you start to work with us, you'll be in regular contact with our team. You'll be provided with extensive data tracking and will see us on regular calls.
Our SEO capabilities
We've worked on over 200+ projects.

We employ a team of over 40 marketing specialists.

We're a full-stack agency, meaning we work on SEO, PPC, CRO, Ads, Social Media Content, Brand Building, and more.

Costs start from $1,000 per month, depending on your requirements.

We've worked with local service providers all the way to public companies.

We've worked across B2C and B2B, having driven brands to 7 figures in sales, and exceeded B2B SQL quotas.
Next steps
Firstly, you should visit our specific services pages in the header menu.

Then, you should read through some case studies

here

.

And when you're ready, send us a message or book a call

here

.
Headquarters: London, UK
Founded: 2020
Specialization: Full-Stack SEO Agency

Exo Agency
Exo Agency is a Seattle-based digital marketing agency that specializes in pay-per-click (PPC) advertising. With over 15 years of experience, the agency provides quality work to businesses of all sizes, helping them scale in terms of size, reach, and revenue. Exo Agency focuses on using proven marketing strategies to help businesses reach their full potential. One of the agency's strengths is its ability to excel in various industries, such as healthcare, dental, ecommerce, and HVAC. Exo Agency prides itself on not requiring long-term contracts and meeting clients' deadlines to ensure their satisfaction. If you're looking to take your business to the next level with PPC advertising, Exo Agency can help.
Headquarters: Seattle, WA
Founded: 2021
Specialization: Pay-per-click advertising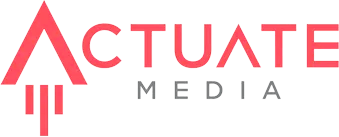 Actuate Media
Actuate Media is a data-driven, affordable, and transparent digital agency that helps businesses grow by using proven digital marketing strategies. Their expertise in Google Ads and Bing PPC Management has earned them the distinction of being a Google Premier Partner, and their team is in the top 3% in the country. They focus on conversion-focused PPC campaigns, custom strategies, and total transparency with their clients. Unlike many other digital advertising companies, they prioritize two-way communication to get tangible results and do not have long-term contracts. Founded with the mission of helping businesses navigate the world of digital marketing, Actuate Media empowers its clients with improved marketing intelligence to gain a competitive edge in their industry.
Headquarters: Gig Harbor, Washington
Founded: 2018
Specialization: Data-driven digital marketing, PPC advertising, custom strategies

Emplicit
Emplicit is a results-driven digital marketing agency and one of the best PPC companies in Seattle. With a team of over 120 experts, they pride themselves on their creativity, innovation, and ability to make today better than yesterday for their clients. Emplicit focuses on partnering with future-focused ecommerce brands to develop strategies, programs, and products that help clients maximize their ecommerce potential. They are dedicated to achieving measurable results for their clients, utilizing a data-driven approach to their services that includes PPC advertising, SEO, social media marketing, and email marketing. Founded in 2004, Emplicit has over 17 years of experience in the industry and is committed to staying ahead of the curve when it comes to digital marketing trends and strategies.
Headquarters: Seattle, WA
Founded: 2004
Specializations: PPC advertising, SEO, social media marketing, email marketing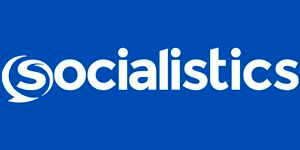 Socialistics
Socialistics is a results-driven social media marketing agency that helps businesses grow by creating effective social media strategies. They believe that vanity metrics like followers and likes do not matter unless they are leading to real results such as leads, customers, and sales. Their team is made up of dreamers, brand builders, creative writers, and business builders who are passionate about crafting stories and turning them into customers and clients through social media. With a focus on paid social media, they create customized strategies that include targeting the right audiences, using effective copy and imagery, and crafting compelling calls-to-action to increase brand visibility and drive measurable results for their clients.
Headquarters: Seattle, WA
Founded: 2018
Specialization: Social media marketing, paid social media

Pronto Marketing
Pronto Marketing is a full-service digital marketing agency that specializes in boosting the online marketing performance of small and medium-sized businesses, law firms, nonprofits, SMBs, and agency clients. With over 14 years of experience, Pronto Marketing has managed over 3,500 websites and has more than 100 employees in its team. Their services include WordPress development, SEO, and PPC campaigns. For SMBs with smaller budgets, Pronto Marketing offers Google Ads campaign management services with no long-term contracts, making it an affordable solution for businesses looking to increase their online visibility. Their team of certified advertising specialists has optimized and managed over 500 campaigns in the last decade, ensuring that ads show up when potential buyers are searching for products and services. Pronto Marketing aims to bring potential customers to their client's sites every day and keep their cost per click as low as possible.
Headquarters: Seattle, Washington
Founded: 2008
Specialization: Full-service digital marketing agency

EliteStart
EliteStart is a full-service creative agency that has been creating memorable connections between brands and their customers for over 30 years. Located in the heart of Downtown Seattle, EliteStart offers a wide range of services, including web design and development, marketing, brand strategy, and positioning. They specialize in providing down-to-earth solutions to help businesses evolve and grow. Their team of experts creates memorable experiences that add value to their client's businesses. With its focus on creativity and excellence, EliteStart has built a reputation for delivering top-notch results to its clients. If you're looking for a creative agency that can help take your business to the next level, EliteStart is the agency for you.
Headquarters: Downtown Seattle, Washington
Founded: 1990
Specialization: Full-service creative agency with expertise in web design and development, marketing, brand strategy, and positioning

Howle Creative
Howle Creative is a full-service creative agency that specializes in website design, development, and digital marketing. As a small business owner, having a website is essential to reach potential customers and grow your business. Howle Creative understands this and works to create websites that reflect the unique value propositions of their clients. They believe that their clients deserve to be seen and heard, and they help achieve that through their proprietary PPC approach and methodology. As Google Partners, Howle Creative has a proven track record of successful ad campaigns that have generated millions in sales for their clients. They offer services such as landing page design, search ads, and daily optimization to ensure their clients get the results they want. With comprehensive reporting, clients can track campaign performance and overall online presence.
Headquarters: Seattle, WA
Year founded: 2019
Specialization: Website design and development, PPC advertising, digital marketing

Visualwebz
Visualwebz is a web design and online marketing agency with over 14 years of experience in delivering professional web solutions. With a focus on success-based solutions, Visualwebz understands the importance of a website that drives leads, conversions, and sales. The agency's team of experienced web designers and digital marketing experts offer customized web services that cater to the unique needs of each business. Their services include front-end coding, back-end programming, e-commerce integration, website maintenance, content marketing, search engine optimization, search engine marketing, online advertising, and social media marketing. Visualwebz has won several awards for its excellent web design and SEO services, and the agency has been recognized as one of Seattle's top digital marketing agencies. 
Headquarters: Seattle, WA
Year founded: 2008
Specialization: Web Design, Website Development, SEO, and Online Marketing

Zipline Interactive
Zipline Interactive is a Seattle-based PPC company that specializes in targeting the ideal customers for their client's businesses. They understand the importance of converting a prospect into a customer at the right time and believe that online advertising is the best way to achieve this. With their expertise in popular exchanges like Google Ads, Bing Ads, Facebook Ads, Amazon Ads, and LinkedIn Ads, they help clients to strategically target and deploy their message to nearly anyone on the web. Zipline Interactive has the tools, experience, and relationships to create highly-targeted campaigns that maximize the number of leads and overall profit from each advertising dollar spent. By partnering with the largest and highest traffic advertising exchanges in the world, they can put their clients' ads directly in front of their ideal customers.
Headquarters: Seattle, WA
Founded: 2007
Specialization: PPC, Online Advertising, Targeted Campaigns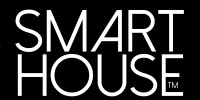 Smarthouse
Smarthouse is a marketing agency that specializes in helping independent filmmakers, arts organizations, and nonprofits with branding, audience growth, and event marketing. They work closely with clients to understand their specific marketing goals and budget and then craft customized marketing campaigns that meet those needs. Their services range from overall marketing strategy to stand-alone digital ads, social media management, and PR plans. With expertise in digital advertising, audience segmentation, content creation, strategy development, display advertising, online ad buy management, research, and search engine marketing, Smarthouse can help clients meet their marketing goals and stay within their budget. If you're looking to boost your branding and marketing efforts for in-person and online events, theatrical and streaming indie film releases, or audience growth, Smarthouse can help you achieve your marketing objectives.
Headquarters: Seattle, WA
Year founded: 2014
Specialization: Marketing services for independent filmmakers, arts organizations, and nonprofit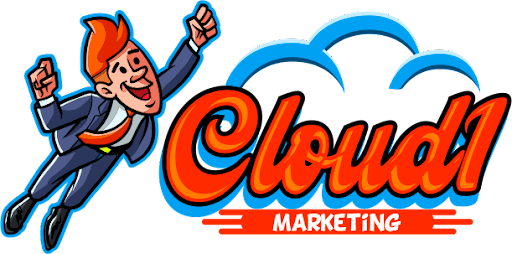 Cloud1Marketing
Cloud1Marketing is a digital marketing agency that helps businesses achieve their marketing goals through strategic Pay-Per-Click (PPC) campaigns. With their expertly crafted PPC services, Cloud1Marketing can help you drive quick business results and boost your conversions. They offer a range of services, including account optimization, ad copy management, keyword generation, and landing page suggestions. Their PPC campaign architecture is designed to maximize your revenue generation and help you outshine your competitors. At Cloud1Marketing, they understand the importance of keeping up with the ever-changing digital landscape, and they strive to offer top-notch internet marketing solutions to help businesses outwit their rivals. With a supercharged approach to creativity and problem-solving, they are dedicated to building long-lasting success for their clients.
Headquarters: Seattle, Washington
Founded: 2012
Specialization: Pay-Per-Click (PPC) advertising and digital marketing

Comet Creative
Comet Creative is a full-service creative agency based in San Diego and Seattle that has been in the industry for over 30 years. The company is dedicated to creating dynamic connections between its clients and their target audience by delivering effective branding and marketing strategies. With their expertise in industries such as A/E/C, Biotech, Professional Services, Hospitality, and Consumer, they help position their clients for success by creating memorable experiences that add business value. From startups seeking venture capital funding to established companies, Comet Creative produces effective messaging through targeted marketing communications. With a focus on B2B service companies, law firms, and architectural firms, Comet Creative provides marketing and design services to the hospitality industry and helps new and evolving companies engage their consumers by designing the best brand experiences.
Headquarters: Seattle, USA
Founded: 2019
Specialization: Full-service creative agency with expertise in branding, marketing, and design for A/E/C, Biotech, Professional Services, Hospitality, and Consumer industries.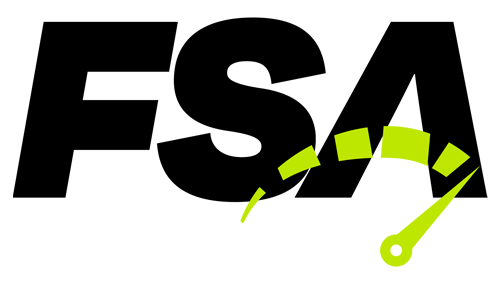 Full Speed Advertising
Full Speed Advertising is a cutting-edge PPC agency that takes a personalized approach to digital advertising. With ever-changing algorithms and privacy policies, the same old advertising tactics just won't cut it anymore. That's why Full Speed Advertising is dedicated to staying ahead of the game and finding the right approach to meet your individual needs. From influencer marketing to paid social and everything in between, Full Speed Advertising is ready to help you achieve your goals head-on at full speed. They specialize in increasing clients' paid ads revenue, growth in qualified clicks year-over-year, yearly managed ad spend, and an increase in Google Ads conversion rate year-over-year.
Headquarters: Seattle, WA
Founded: 2017
Specialization: PPC Advertising

Walker Sands
Walker Sands is a B2B growth agency that has been pushing the limits of B2B marketing since 2001. They specialize in creating unique and customized marketing programs that challenge the status quo, help companies break out of the mold, and accelerate the growth of B2B companies. Their expertise ranges from strategy to execution, providing endless possibilities for the best B2B brands in the world. They are a 10-time Inc. 5000 honoree that has increased revenue by 400% and has offices in Chicago, San Francisco, Seattle, Boston, and Atlanta. They have a thriving culture, as recognized by Inc., Crain's Chicago Business, and Entrepreneur, and are committed to advancing their mission of accelerating the growth of their employees and community through various initiatives such as Walker Women and DEI. They are committed to partnering with people who will lead B2B marketing into a new era.
Headquarters: Chicago
Founded: 2001
Specialization: B2B growth agency
Conclusion:
To wrap things up, the 15 remarkable PPC companies we've showcased in this article demonstrate the diverse expertise and services available in Seattle to help you craft powerful pay-per-click campaigns. By selecting a partner from this esteemed list, you can be confident in your business's ability to reach its target audience and accomplish its marketing objectives. The time is ripe to capitalize on the potential of a dynamic digital advertising strategy, and these leading PPC companies in Seattle can help you navigate the competitive online arena with ease.