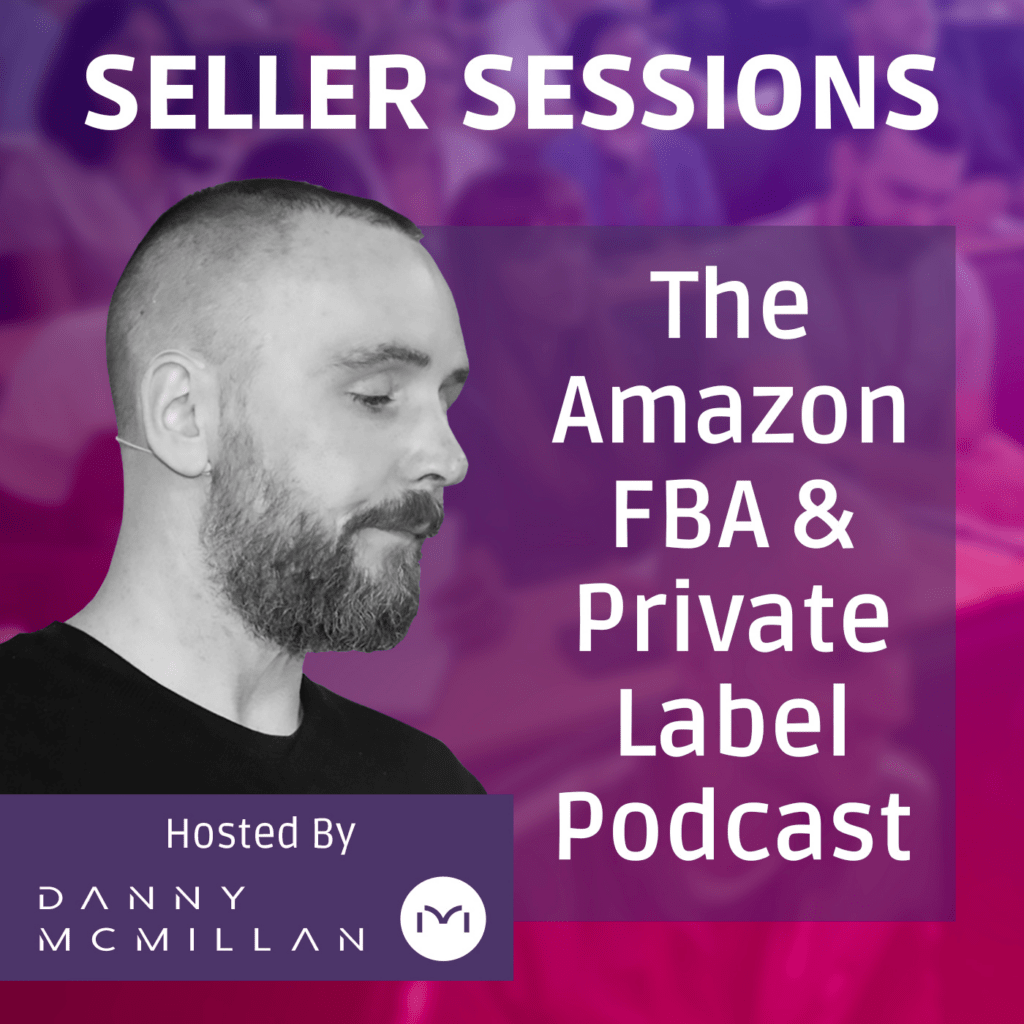 In what is proclaimed to be the largest Amazon FBA podcast, Seller Sessions offers listeners well-rounded, in-depth advice, knowledge and strategy that will help you take your Amazon and private label business to the next level. Host and veteran Amazon seller Danny McMillian prides himself on being veracious, providing you with the answers you need without sugar-coating or beating around the bush.
Danny is relentless in the amount of content he provides, offering multiple in-depth episodes every week. The topics are varied and broad in scope – you can expect to learn about anything from advanced strategies that utilise the blockchain and NFTs to self-help-orientated content that focuses on how you can better yourself, cope with the stresses of running a business and stand out as an entrepreneur.
In addition to educating the listeners, Danny does a great job of keeping his content interesting. He often releases interviews with prominent figures from the business world that take you behind the scenes and show you the backstory behind the guest's journey.
The trials and tribulations innate to becoming a successful entrepreneur are often hidden from the general public, so it is refreshing to see this side of the business included here. And let's be honest – sometimes business and self-help podcasts can become dull and mundane after a few episodes, so we love that the host takes the time to make the content engaging.
850+ Episodes
There is a massive amount of content to binge on if you are a new listener. To be precise, there are 861 episodes of Seller Sessions available to listen to as of April 2022. A huge advantage of this podcast is that most of their older content isn't time-sensitive and can be applied to your business and life years later.
While much of the content could be seen as aimed at a more advanced audience, we believe there is still room for beginners to get involved. Regardless of your expertise, the podcast is engaging and interesting, so if you find yourself lost in a topic – keep listening – there is still a lot to enjoy.
Need help getting your Amazon business up and running? Browse the services offered by NUOPTIMA, a full-service Amazon growth agency.
Our Pick
A Chat With 14 Year Old Entrepreneur Hayden Hart
This interview with Hayden Hart, a 14-year-old entrepreneur who makes money through a variety of small business opportunities, is an episode that both novice and expert entrepreneurs can enjoy. If you are looking for an awe-inspiring story that is sure to give you a boost of motivation, this episode is a must-listen. It is mightly impressive to see what Hayden was able to achieve at such a tender and inexperienced age. Plus, you will definitely get a kick up the backside that many of us need to get motivated.
Talk to an Amazon expert
We work with 100+ businesses. Book a slot now to talk to one of our experts.