Summary
This article will serve as an in-depth, concise guide to those companies who have acquired Amazon FBA brands, and why they are worth looking out for in the future. What can we learn from their aggregator business model, and who are the most major aggregators that are still acquiring and scaling brands today?
---
Introduction
There are currently more than 70 confirmed acquirers of Amazon FBA brands. More than $10 billion of funding was raised in the last three years for that business model alone.
All of the players are going after the $4.3 trillion e-commerce sales market with $490 billion of GMV (Gross Merchandise Value) just on Amazon alone. Amazon Third-Party Sellers account for $300 billion and there are 35,000 of Amazon FBA brands with more than $1 million in revenue. That huge fragmentation and the big number of attractive sellers presents the opportunity for aggregation.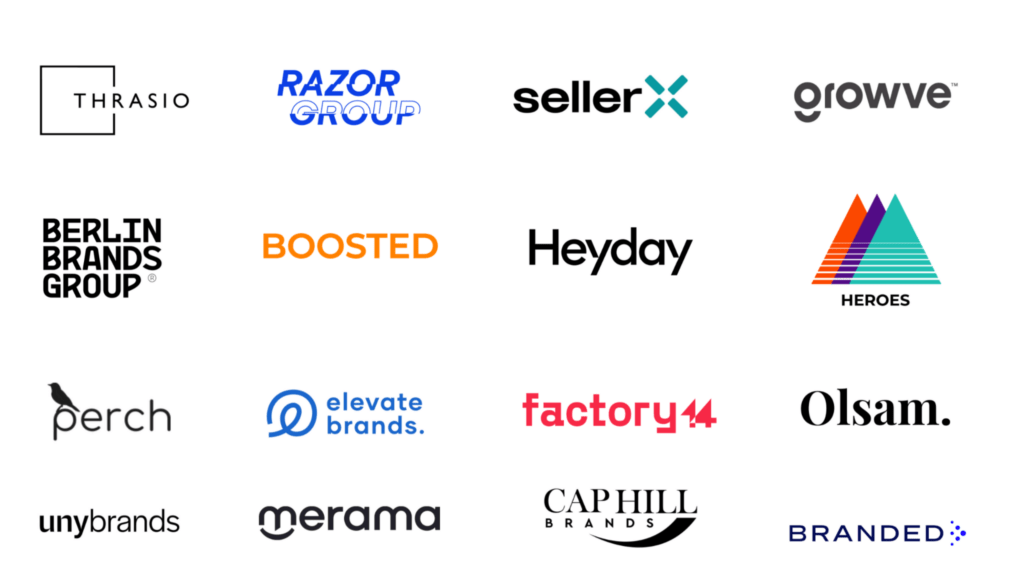 Most aggregators are looking to unlock massive inefficiencies among the sellers and improve supply chain & logistics, increase marketing spend and efficacy, SEO, legal, customer care, creative, finance and access to capital, back & office and inventory planning and scale brands across other channels than Amazon.

Thrasio (USA)
Thrasio is a Boston-based ecommerce group specialising in acquiring and developing brands that sell through the Amazon marketplace.
With over 700 people, Thrasio has an in-house team of brand managers, video and supply chain experts along with growth marketers. In the past 24 months, Thrasio has acquired over 100 sellers in the last three years. Categories include anything from parts in automotive, baby & kid accessories, electronics, kitchen, exercise equipment, home & decor, musical instruments, outdoor gear, personal care, pet, toys, crafts and games, as well as yard & garage.
Some of the brands it acquired and scaled include Angry Orange Odor Eliminator (acquired in November 2018, scaled from $2.1m to $21.4m in sales), Beast Gear (acquired in October 2019, scaled from $3.9m to $5.7m) and Becky Cameron Bedding Collection (acquired in March 202 and scaled from $29.3m to $67.5m). One of its latest acquisitions is a brand incubator in Germany called Bonstato.
In 2021, its revenues are estimated to be USD 1.4bn with 2022 revenues forecasted to surpass USD 3bn. In summer 2021, the group raised a pre-IPO round expecting to go public in 9-12 months from then.
Having raised over $1.7bn, Thrasio's latest valuation is $3bn with the aim to at least double that by the time of the listing.

Total capital raised
$1.746bn
Equity Investors
Advent International, Harlan Capital Partners, RiverPark Ventures, PEAK6 Investments, Jawes Ventures and Western Technology
Debt
Morgan Stanley Credit Partners, Goldman Sachs Asset Management, Credit Suisse Loan Funding, Monroe Capital, RBC Capital Markets, Barclays, BlackRock, BofA, JP Morgan, Oaktree Capital, Upper 90 and UBS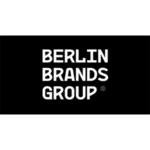 Berlin Brands Group (Germany)
Founded in 2005, Berlin Brands Group is one of the first aggregators out there. The Berlin-based group has 34 e-commerce brands and sells more than 3,700 products daily. Of the 34 brands, 14 are incubated and 20 have been acquired since December 2020. The Company operates in 28 countries and has recently acquired Orange Brands which had Charles von Abercron and Marvin Amberg as their founders and launched in April 2020.

Acquisition criteria include:
Revenues from EUR 1m to 100m
Average Amazon rating of 4.5
SKU catalogue has ideally less than 500 SKUs with top sellers and high ranking SKUs
>70% of revenue is generated through Amazon
Categories include: Home & Kitchen, Consumer Electronics, Sprot, Garden & DIY, Arts & Crafts, Toys, Furniture and Tools
Total capital raised
$940m
Equity Investors
Bain Capital
Debt
Deutsche, Unicredit and CommerzBank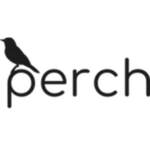 Perch (USA)
Perch, founded in 2019, it is one of the largest Amazon eCommerce acquirers with expertise in Amazon FBA; but also scales and buys other D2C brands. Currently, there are 70+ brands in its portfolio that include Apparel & Beauty, Health & Wellness, Home & Kitchen and food
Total capital raised
$908.8m
Equity Investors
Boston Seed Capital, Eastward Capital Partners, Spark Capital, Alumni Ventures, Tectonic Ventures and Softbank Vision Fund 2
Debt
Victory Park Capital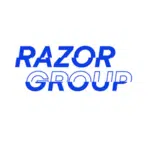 Razor (Germany)
Founded in 2020, Razor raised €25m in equity and $375m in debt in a new funding round which it aims to use for further Amazon FBA business acquisitions. Razor believes its key differential to Thrasio is its use of technology to inform acquisitions- with 1m companies evaluated each week. The company aims to target businesses, including those with sales of $1-15m.
Total capital raised
$400m
Equity Investors
468 Capital, Redalpine, GFC and FJ Labs
Debt
Victory Park Capital, Claret Capital and Blackrock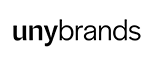 UnyBrands (USA)
Founded in late 2020 by Ulrich Kratz as the CEO, Eugen Miropolski (Nordstar) and Christian Harnischfeger, the Miami-based buyer is looking to acquire 20 brands per year. The focus is on quality over quantity. Categories of focus include personal care, pet care, household products, juvenile and baby. The aim is to grow brands 20-40% per year. Currently 12 brands have been acquired across Germany, UK and the US. Every LoI is approved by the Investment Committee before being offered to the seller. The group has more than 45 employees.
70-80% of the revenue needs to come via Amazon with the aim to also help the brand scale outside Amazon incl. Walmart, Etsy and Ebay.
The revenue size needs to be above $1m with Cost of Goods Sold accounting to less than 30% and 20% EBITDA margin. Low seasonality is another key factor when scouting for brands.
Deal sourcing is done with a mix of broker deal flow, attending conference, scraping Amazon and PR.
Total capital raised
$325m
Equity Investors
DIA Management, 166 2nd Financial Services, Nordstar and Benvolio Group
Debt
Crayhill Capital Management ($300m in debt)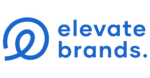 Elevate Brands (USA)
Elevate Brands focuses on acquiring Amazon brands in the North Americas, UK and EU. With a focus on the Pet, Grocery and Supplement facets, Elevate Brands has a portfolio of 25+ with an average post-acquisition growth of 100%
Total capital raised
$317.5m
Equity Investors
FJ Labs, Acceleprise, Mons Investment and Novel TMT Ventures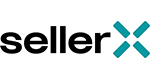 SellerX (Germany)
The world's largest consumer-focused private equity firm, L Catterton, has backed SellerX to acquire Amazon FBA businesses. Its current portfolio is 30+ brands though it plans to double that number by using its in-depth knowledge in production, eCommerce and operations to buy and scale new leading brands in the Homeware, baby, Pets, Health, Beauty, Fitness and other staples
Total capital raised
$266m
Equity Investors
L Catterton, Felix Capital, Sofina, Village Global and Cherry Ventures

Heyday (USA)
Not only does Heyday acquire and scale eCommerce brands, but it also offers advice on raising capital and growing a business

Total capital raised
$175m

Moonshot Brands (USA)
Unlike most, Moonshot Brands buys both Amazon and Shopify businesses within 35 days; with an initial valuation conducted in 48hrs and a formal offer in 72hrs. It offers a range of eCommerce services including growth capital, brand-building, marketing and supply chain management while also offering the founders the ability to remain with the brand to help it grow

The aggregator focuses on North America, UK and the EU. As it was founded in 2020, it has completed its Series A
Total capital raised
$170m
Equity Investors
FoundersX Ventures, L2 Ventures, Garage Capital, Outbound Ventures, N49Pm KSK Group, Hippom Lambda School, Twitch and Shift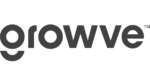 Growve (USA)
Focussed on eCommerce brands in the healthier lifestyle categories- such as supplements or personal care, Grove has a portfolio of 25+ and over $500m in sales. The company also offers GMA service, which helps eCommerce brands grow on Amazon through M&A expertise, account management and international selling

Total capital raised
$175m
Equity Investors
Palm Beach Capital and Synovus
Debt
Atlantic Capital Bank, Compeer Financial, First Horizon Bank, HSBC, JP Morgan, Seaside National Bank and Trust, South State Bank, Synovus, Trust and Wells Fargo

Factory 14 (Luxembourg)
Factory 14 is based in Luxembourg and has a well-rounded team of ex PE, VC and marketplace professionals as founders. It has raised $200m (mostly debt) to acquire brands on Amazon. One of the acquisitions included Pro Bike Tool, a cycling category champion.
Criteria include revenue being predominantly from Amazon FBA, with $500k annual sales as the minimum threshold.
Positive revenue growth on a year-on-year basis and strong margins..
At least 12 months of operating history.
Categories include health, personal care, sports, children and pets, home & kitchen, as well as garden.The focus is on European and North American registered businesses.

Total capital raised
$200m
Equity Investors
Venturefriends, DN Capital and DMG Ventures
Debt
Victory Park Capital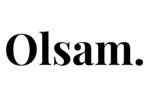 Olsam (UK)
Founded in 2020, Olsam operates in acquiring UK and EU Amazon FBA businesses. Its business model is similar to other aggregators which involve buying and scaling eCommerce businesses and conducting an initial 6 step process to buy a brand. Its current portfolio of 8 brands is focused on the Home and Kitchen, Sports and Stationery.
One of the founders worked at Amazon HQ in London and managed hundreds of EU sellers, as well as his own Amazon business
Total capital raised
$165.3m
Equity Investors
Aperion Investment Group and Elevat3 Capital

Acquco (USA)
With a focus on Amazon FBA businesses in North America, the UK and the EU, Acquco is built by ex-Amazon employees. The company leverages technology to automate due diligence, rapidly onboard brands and access untapped deal flow as well as inform key operating decisions for its portfolio. In less than a year the company achieved more than $100m in revenue by operating across eBay, Walmart, Shopify and Amazon
Total capital raised
$160m
Equity Investors
Singh Capital Partners, CoVenture and Crossbeam Venture Partners
Merama (Mexico)
With $60m in seed and $100m in debt raised, Merama focuses on buying LatAm eCommerce brands and growing them. The team is made up of ex-employees from Facebook, Mercado Libre and Amazon
Total capital raised
$160m
Equity Investors
Concentric, Monahsees, Valor Capital Group, MAYA Capital and Balderton Capital

Cap Hill Brands (USA)
Founded in 2020 through Cap Hill Brands has a portfolio of 7+ brands that range from kids toys to healthy food for children. The aggregator operates fast, with a 48hr offer turnover and a team that focuses on marketing, product development, distribution and brand management, post-acquisition

Total capital raised
$150m
Equity Investors
VersionOne Ventures and Maveron
Debt
Victory Park Capital

Branded Group
With a portfolio of 25+ brands, generating over 150 million euros, Branded claims to be the top 0.01% seller and will provide a valuation within 48hrs, and conduct an acquisition within 2-4 weeks. The company uses big data and machine learning to make product trend predictions and optimising acquired businesses, such as warehousing and fulfilment.
Revenue focus $1m to $30m with more than 20% margins
2 years trading history with a positive growth trajectory
FBA sales need to account for more than 90%
Low Seasonality
At least 1 product with more than $50k in Sales
Strong account health
Key areas of focus include Beauty & Personal Care, Health & Wellness, Kitchen & Dining, Exercise & Fitness, Pet Care, Baby Care, Arts & Crafts
Total capital raised
$150m
Equity Investors
Vine Ventures, Gabriel Naouri, Target Global, Regah Ventures, Tiger Global Management, Kima Ventures, Lurra Capital and Declaration Partners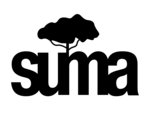 Suma (USA)
A next-generation commerce platform that acquires and develops FBA brands
Total capital raised
$150m
Equity Investors
i80 Group, Pace Capital and Material

Global Bees (India)
Founded in 2021, Global Bees has already acquired the Better Home for an undisclosed amount
Total capital raised
$151m
Equity Investors
Chiratae Ventures, Chrys Capital, FirstCry, Softbank Vision Fund, Lightspeed India Partners and PremjiInvest
Boosted Commerce (USA)
Boosted Commerce focuses on all categories except electronics and fashion.
Strong category leaders with high growth potential.
Preference on FBA brands with 80% of revenues generated via Amazon.
Top 4 SKUs should equal 80% or more of the revenue. Profit margin should include 20% or more
Strong number of reviews and ranking data vs direct competitors
The seller should have at least two years of trading history with no black hat activity
Total capital raised
$137m
Equity Investors
Torch Capital, Crosscut Ventures

D1 Brands (USA)
D1 Brands is focused on acquiring Amazon FBA businesses in North America, the UK and EU. Category agnostic. At least 24 months operating history is a must. The aggregator currently owns 20+ brands.
D1 Brands splits its analysis into Brand, Marketing, Supply Chain and Competition Analysis. Brand analysis includes criteria such as high star rating of top 5 SKUs by Last Twelve Months of Revenues plus average star rating across the whole catalogue, Review count for top 5 SKUs, Review of black activity/ any account of product suspensions.
Marketing analysis includes organic search and paid traffic search metrics such as TACOS. PPC strategy and who manages it. Off Amazon growth channels such as Email lists, Facebook groups, Insta followers and other channels. Also what frequency are Amazon deals run at and how well they perform.
Supply Chain analysis includes the supplier count and location, how often has the supplier been changed, product lead times and Minimum Order Quantities, How much leverage to negotiate with the supplier and how much capacity does the supplier have to scale with the brand.
Quality Control process details and latest IPI (Inventory Performance Index) score.
Competition analysis includes:
Trademark protection and sub category rank for top products
Review positioning vs competitors
Average price point of top products
Total capital raised
$134.5m
Equity Investors
ID8 Investments, CoVentures and Crossbeam Venture Partners
Forum Brands (USA)
Forum Brands focuses on the acquisition of Amazon FBA businesses in North America, the UK and the EU. Forum looks for brands with annual Seller Discretionary Earnings (SDE) of over $200k. Strong gross margins, revenue growth and limited seasonality.
Owned products should have more than 70% sales coming from Amazon and other 3rd party marketplaces such as Walmart and Ebay. Products should have high recession resilience, not easy to replicate and ratings of 4.0+ stars, as well as high volume of reviews.
Categories include: Pet products, Health & Personal Care, Patio Lawn & Garden, Home & Kitchen, Baby Products, Sports & Outdoors, Tools & Home Improvement.
Total capital raised
$127m
Equity Investors
Norwest Venture Partners, NFX, Concrete Rose Capital and Architech Capital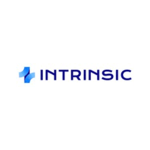 Intrinsic Brands (USA)
Intrinsic Brands focuses on buying and accelerating Amazon brands in the Health & Wellness sector- vitamins pain relief & OTC, personal care, feminine care, beauty, oral care, orthopaedics and devices

Total capital raised
$115m
Equity Investors
Define Ventures and Link Ventures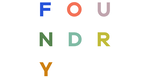 Foundry Brands (USA)
The team at Foundry Brands is made up of ex-Amazon employees and other large conglomerates. The company focus on businesses with up to $50m in revenue operating in the homeware, pets, fitness and beauty space

Total capital raised
$100m
Equity Investors
LightBay Capital and Monogram Capital Partners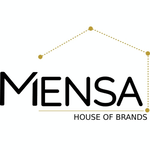 Mensa Brands (India)
Founded in 2021, Mensa Brands is an investment firm that identifies lucrative opportunities in the Lifestyle, Home and Beauty verticals to help them scale. It offers expertise in brand and marketing, growth, demand planning and process optimisation
Equity Investors
Norwest Venture Falcon Edge Capital, Accel, InnoVen Capital and Alteria Capital

Valoreo (Mexico)
Valoreo is focused on acquiring and scaling eCommerce brands in Latin America. By focusing on brands with high consumer ratings and merchants in high-growth industries, Valoreo offers to value your business for free and conduct a complete acquisition within 5 weeks
Total capital raised
$80m
Equity Investors
FJ Labs, Kingsway Capital, Pesight Capital, Kaszek and Angel Ventures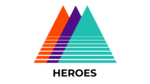 Heroes (UK)
Based in the UK, founded by three brothers with an investment banking and venture capital background. Category agnostic with higher than 4 star rating. Very important to see a strong Best Seller Rating (BSR) and a good number of reviews (300+) with a track record of how they were generated.
Total capital raised
$265m
Equity Investors
360 Capital and Fuel Ventures
Debt
Crayhill Ventures Management and Upper 90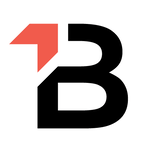 Bentiago Group (USA)
Bentiago Group offers a valuation for Amazon businesses within 24hrs and a complete acquisition within 28 days. The company aims to achieve a 3.8x brand growth within 12 months and a 5.2x revenue growth.
Total capital raised
$55m
Equity Investors
CoVenture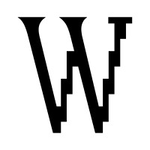 Win Brands Group (USA)
Founded in 2017, Win Brands Group focuses on acquiring Amazon eCommerce brands across North America, UK and the EU and aims to increase revenue by 250% within the first 12-months post-acquisition. The group works with founders to identify areas of potential value creation and offers a 30, 60 and 90-day plan to cover brand positioning, supply chain and PR improvements. Its current portfolio consists of three brands: Gravity which focuses on sleep, Homesick which offers home fragrances and Qalo that sells silicone wedding rings
Total capital raised
$50m
Equity Investors
Assembled Brands and Burch Creative Capital
Debt
Oaktree Capital Management

Una Brands (Singapore)
Focused on building brands in the Asia pacific, Una Brands has secured $40m in seed capital, the aggregator recently bought a Shopify business for $1.3m in the Health & Wellness industry
Total capital raised
$40m
Equity Investors
Kingsway Capital, 500 Startups, Presight Capital, MPGI, 468 capital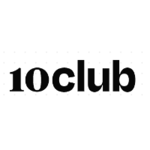 10 club (India)
With expertise in logistics, pricing, SEO, inventory management and brands, 10 Club focuses on buying and scaling eCommerce brands

Total capital raised
$40m
Equity Investors
Fireside ventures, Secocha Ventures, PDS International and Class 5 Global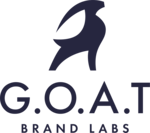 GOAT Brand Labs (India)
A specialised investment firm that invests in fashion, beauty and nutrition. The company also helps to enhance and scale D2C businesses by focusing on growth marketing and distribution channels

Total capital raised
$36m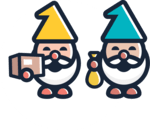 Dwarfs (The Netherlands)
The Amazon seller acquisition company Dwarfs, is a scaleup from the Netherlands that entered this market in May 2021. It raised 7.5 million euros and with a total war chest of 37.5m euros. It wants to acquire about twenty companies in one year's time, having acquired four already. It mainly focuses on vendors that sell products on Dutch eCommerce platform Bol.com, but it also looks at Amazon sellers in the Netherlands, Belgium, Spain, Italy and France
Total capital raised
$37.5m
Equity Investors
FJ Lab, Harlan Capital Partners, Thrasio and Solid Ventures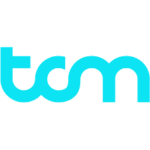 Technology Commerce Management (Israel)
TCM uses Al and machine learning to identify and acquire eCommerce businesses on Amazon, Shopify and eBay. The company also uses this technology to scale its businesses and has achieved $45m in annual revenue
Total capital raised
$28m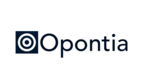 Opontia (UAE)
Founded this year, Opontia focuses on the acquisition of eCommerce brands across eastern Europe and MENA

Total capital raised
$23.6m
Equity Investors
Presight Capital Global Founders Capital and Kingsway Capital

WonderBrands (Mexico)
The Mexico-based company hopes to acquire successful eCommerce businesses in LatAm.Though there are many sellers and a lot of competition, Wonder Brands focuses on companies with sales of $5m to scale by providing support in category management, brand development, technology and marketing.

Total capital raised
$20m
Equity Investors
CoVentures
Debt
Victory Park Capital

Recountour (USA)
Recountour focuses on eCommerce brands with passionate founders. Sales have to exceed $1.5m, >20% margins and selling high-conviction products. The aggregator is focussed on US brands and has raised $40 million in debt funding. Six acquisitions have been made so far
Total capital raised
$3.9m + $40m in debt
Equity Investors
Lionel Partners and Samaipata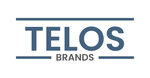 Telos Brands (USA)
With a focus on Amazon and other D2C brands, Telos Brands looks for Amazon FBA sales to be at;eas 75% of annual sales, for the brand to have excellent product reviews and high organic search as well as sales between $100-500k

Total capital raised
$2.1m

High Five Brands (USA)
With a team of ex-shopify business managers, High Five Brands has expertise in supply chain, marketing, data analytics and finance; which it uses to scale eCommerce stores that it acquires. The company buys a range of customer categories but tends to avoid food, technology and apparel. Sales of $2-5m and at least $500,000 EBITDA are also required.

Total capital raised
$1.3m
Equity Investors
Amit Sharma

Evenflow Brands (India)
With a focus on Amazon and Flipkart businesses, Evenflow will acquire and scale these businesses with its inventory, performance marketing and platform merchandising expertise.
The company focuses on sellers with top-ranked SKUs with high organic search and fast-growing categories. Performance payouts are also offered

Equity Investors
Equanimity Investments and 9unicorns Accelerator Fund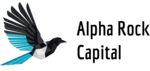 Alpha Rock Capital (USA)
Alpha Rock buys and operates Amazon FBA businesses. Their current portfolio is made up of 9 brands which they are scaling through their expertise in the supply chain, logistics, inventory and PPC

Total capital raised
$138k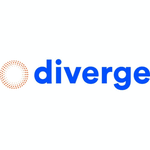 Diverge Group (UK)
Diverge group invests in UK and international consumer-based brands with revenues of £1-20m and high growth


Flummox (Switzerland)
Flummox focuses on buying Amazon FBA and Shopify brands and hopes to scale fast within 24 months post-acquisition



YABA (Spain)
Short for "Your Amazing Brand Amplifier", YABA buys and scales Amazon FBA businesses in Southern Europe. While most aggregators look at FBA brands, YABA is also scouting for FBM (Fulfilled by Merchant) brands. Yaba uses a scorecard approach including the seller's rating on Amazon, the number of positive and organic reviews, the number of SKUs (around 20 SKUs is their sweet spot, less could even be better). It is very important to have a good retention rate with repeat customers.
20% net profit margins is where they have a cut off with EUR 300k in net profit in the last 12 months.


Goja (USA)
Goja focuses on buying Amazon businesses and is already growing its portfolio of 10+ brands by utilising its expertise in product development, manufacturing, fulfilment, digital marketing and customer service

Equity Investors
3L Capital and Next Coast Ventures

UmbrellaFund (USA)
This aggregator focuses on buying Amazon brands that are at least 2 years old, have over $200,000 profit, 50% margin, high YoY growth and operate within niche industries. Their current portfolio consists of 20+ brands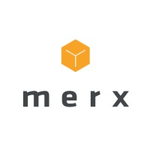 Merx (Germany)
The german acquirer Merx scales European Amazon FBA brands with sales of at least 100,000 euros and which sell top products in their category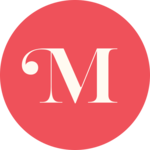 Mothership (UK)
Another eCommerce buyer whose team is made up of experts with extensive experience in building digital brands. Clear product differentiation. High rating and review quality. Categories include pets, kids, home, outdoors, fitness, health and beauty. Focus on brands with over £1m in revenues with a quick path to £10m+ in revenues and a concentrated portfolio of SKKUs. Good organic ranking and growth in keywords. Strong DTC potential. Growth rate of 50% or higher and a margin of 20%+


Savitar (Spain)
An acquirer and operator of European Amazon brands which have sales between €500,000 - 20,000,000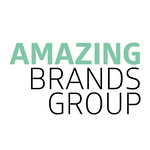 Amazing Brands Group (Germany)
Amazing brands group organises deals to contain an exit and a participation payment on the EBITDA/ revenue of the store. Brands can join the group without selling their eCommerce site
Equity Investors
Virtual Network

Power Brands (Germany)
Marketplace Power brands acquire and scale Amazon brands with double-digit, million euro sales


E-brands (Finland)
A relatively new aggregator that joined the Amazon seller acquisition market in March 2021. The company focuses on brands in the EU and US, with a focus on sustainable and ethical sourcing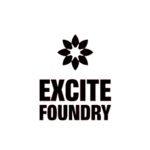 Excite Foundry (UK)
A UK acquirer that exploits data and tech to inform their buying process for Amazon FBA brands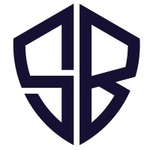 Scythia (UK)
The co-CEO of Scythia worked at Amazon UK. The aggregator offers brands partnerships with future payouts once the business has been accelerated by Scythia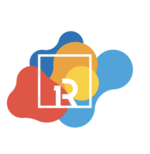 One Retail Group
Founded in 2013, One Retail Group focuses on buying eCommerce brands in the UK and EU. Their 7+ portfolio of brands operates in the Health & Wellness space. Many of these brands they built up from scratch. The acquisition focus is on £1m-£20m revenue brands with 12 months or more trading history. Clean Amazon account. No more than 40 SKUs. Category agnostic. Great reviewings and high position in the respective category
Former Amazon Aggregators:
Raising funding for the Amazon aggregation model is very competitive. Once capital is raised, execution is key, both on the e-commerce and on the supply chain side. Several of the aggregators in the past are no longer in operation, have changed business models or have been acquired by other aggregators.
Boopos - pivoted to being a revenue based financing provider, similar to Wayflyer and Uncapped
Brands United - not acquiring any longer
Diverge Group - pivoted to new business model
Orange Brands - acquired by Berlin Brands Group in September 2021
Plus Ultra Group- no longer acquiring
Primeridian - did not raise any funding and founders moved on
River Sea Network - pivoted to new business model
Thirstii - acquired by Thrasio with the team covering Germany now
Zeelos - no longer acquiring
---
FAQs
What is an aggregator business model?
An aggregator business model is one where a company (called an 'aggregator') accumulates a certain type of business with a common feature e.g. they are all listed on Amazon.
What are the two types of aggregators?
There are actually several types of aggregators such as:
Social aggregators
Services aggregators
Video aggregators
News aggregators
Shopping aggregators
And more!
What is an FBA Acquirer?
While 'FBA' stands for 'Fulfilled by Amazon' (Amazon ensures packaging, shipping, and storage assistance) and FBA acquirer is a company which focuses on acquiring FBA sellers on Amazon. Similar to a holding company acquiring portfolio companies.
Is Amazon an aggregator?
Many FBA acquirers are Amazon-focused. An Amazon aggregator will essentially act in the same way as an investment firm in order to buy small businesses. In this way, an FBA acquirer may acquire and scale small businesses both on and off Amazon in order to make a profit, essentially acting in the same way as an investment firm in order to buy small Amazon-situated businesses.
Is Amazon a marketplace or aggregator?
Amazon is (technically speaking) a marketplace, with associated FBA acquirers. This is due to the fact that, under a marketplace model, sellers on Amazon can keep their associated brand name and identity, an aggregator model would see all of these individual brands amalgamated into the wider 'Amazon' name brand.
How many Amazon aggregators are there?
While there may be many more Amazon aggregators to come in the future, for now there are more than 70 such acquirers associated with Amazon.
What is an aggregator example?
Our comprehensive list has many examples of aggregators who are eager to acquire new brands and other smaller businesses. A few examples are:
Mothership (in the UK)
YABA (in Spain)
Thrasio (in the United States)
Flummox (in Switzerland)
Berlin Brands Group (in Germany)
And many more.