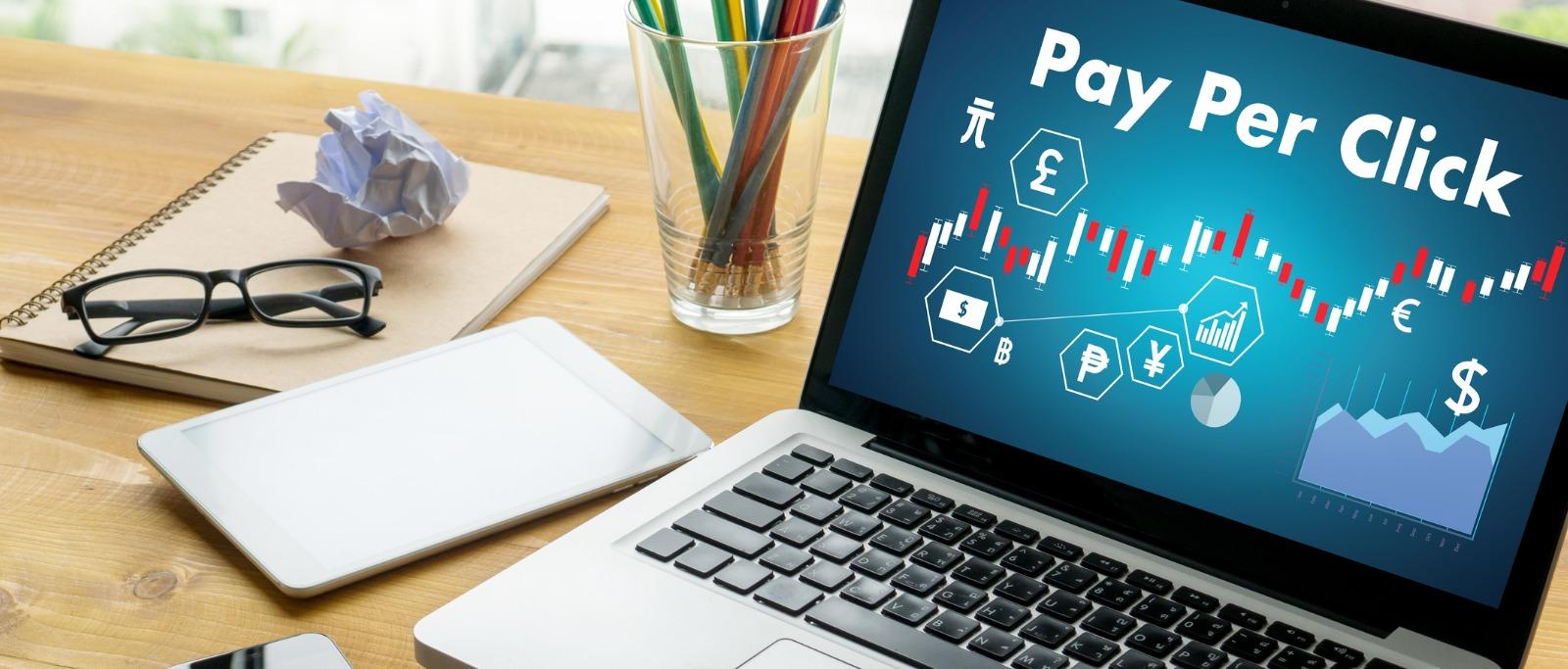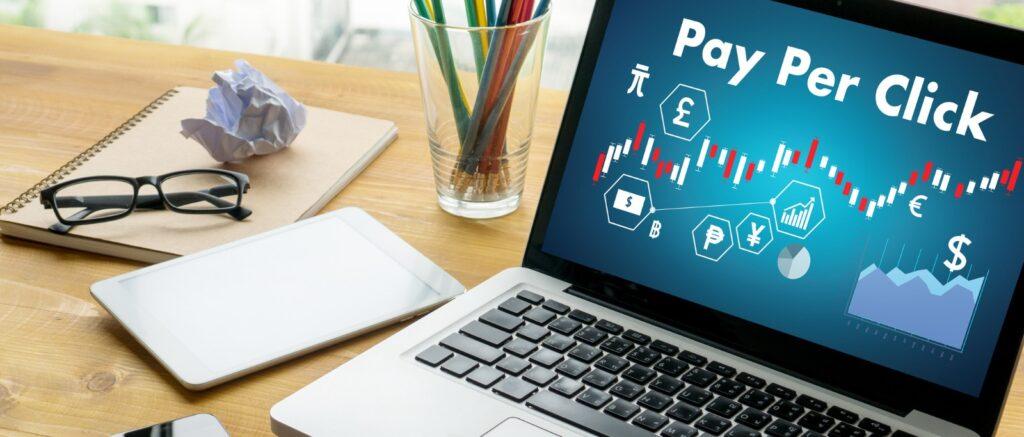 Key Points
Amazon PPC is an auction-style system where advertisers bid on keywords. Those with the highest bids on relevant keywords win the auction, allowing their product ads to get listed in their desired placement.
Amazon PPC ads are important as they help widen your reach on Amazon. It is absolutely worth investing time into creating an Amazon PPC marketing campaign.
There are three different types of Amazon PPC ads: Sponsored Display Ads, Sponsored Brands Ads, and Sponsored Products Ads. It is recommended to try out different ad types to determine which is best for your brand.
To start your first Amazon PPC campaign, you need to undertake numerous steps, such as choosing the products you wish to advertise, performing keyword research, optimising product listings, and setting your keyword bids.
NUOPTIMA is an Amazon management and PPC agency dedicated to growing your brand. Book a free consultation call with our experts today to explore how we can assist your Amazon brand.
What is Amazon PPC?
Amazon Advertising is otherwise known as 'Amazon PPC' or 'Amazon Pay-Per-Click'. Amazon PPC is an auction-style system where advertisers can bid on keywords. When an Amazon customer searches for a product on the marketplace, the sellers with the highest bids on relevant keywords win the auction, allowing their product ads to get listed in their chosen placement. Advertisers only pay the price of the bid if their ad on Amazon gets clicked (hence the name). Sellers can set up the ads themselves or get maximum results from specialist Amazon PPC agencies like NUOPTIMA.
Amazon PPC ads started in 2012, allowing Amazon sellers, vendors, authors, and merchandisers to buy extra visibility on their items on Amazon's website. Amazon wants to show customers the adverts for products they are most likely to buy. Therefore, Amazon bases its ad rank on numerous factors, such as conversion rate, star rating, revenue per click, and cost-per-click (CPC).
How Does Amazon PPC Auction Work?
The Amazon PPC auction process is straightforward. Each advertiser submits a default bid, and then they compete against each other for ad positions. But, the bid set by the highest bidder may not be the CPC.
Amazon PPC campaigns are auctions, so you will only have to pay one penny more than your competitor for the advert placement within search results. For example, if you bid £5 for a keyword, but your competitor bids £2, Amazon would charge you £2.01 for the placement. Therefore, the CPC for a keyword or targeted Amazon Standard Identification Number (ASIN) will rely on the highest bid, but it is not always the highest bid.
Why is Amazon PPC Important?
Consumer shopping is becoming more popular than ever online, but the enormous levels of online retail traffic mean more competitors looking to capitalise on sales. Therefore, it is highly recommended to utilise an effective PPC advertising strategy for all sizes of Amazon businesses. There are millions of listed products on Amazon, and it can be easy for your listing to get lost. Your organic ranking (where your product appears within search results naturally) is important, but paid search adverts can help widen your reach on the selling platform. It is absolutely worth investing your time in creating an Amazon PPC advertising campaign.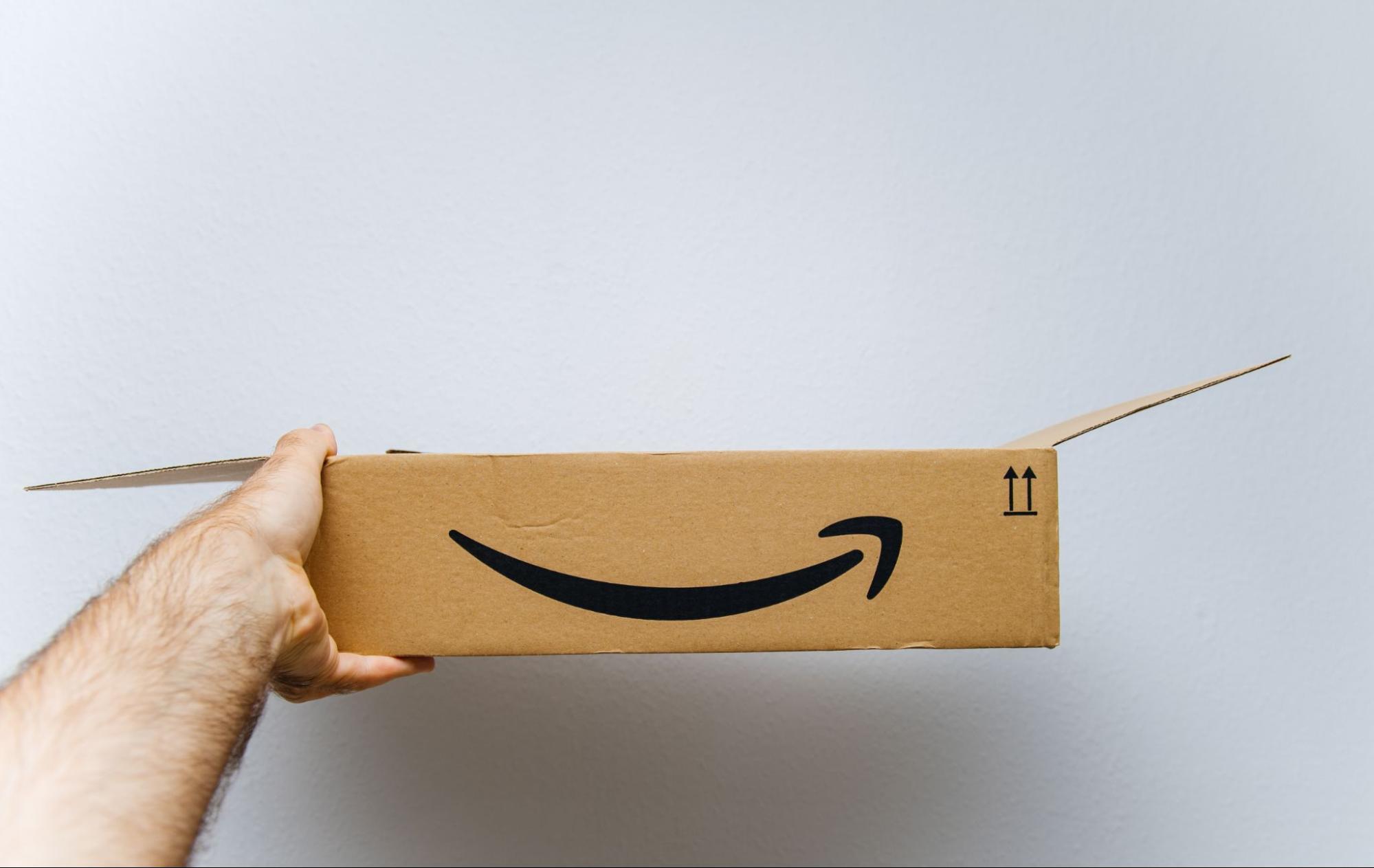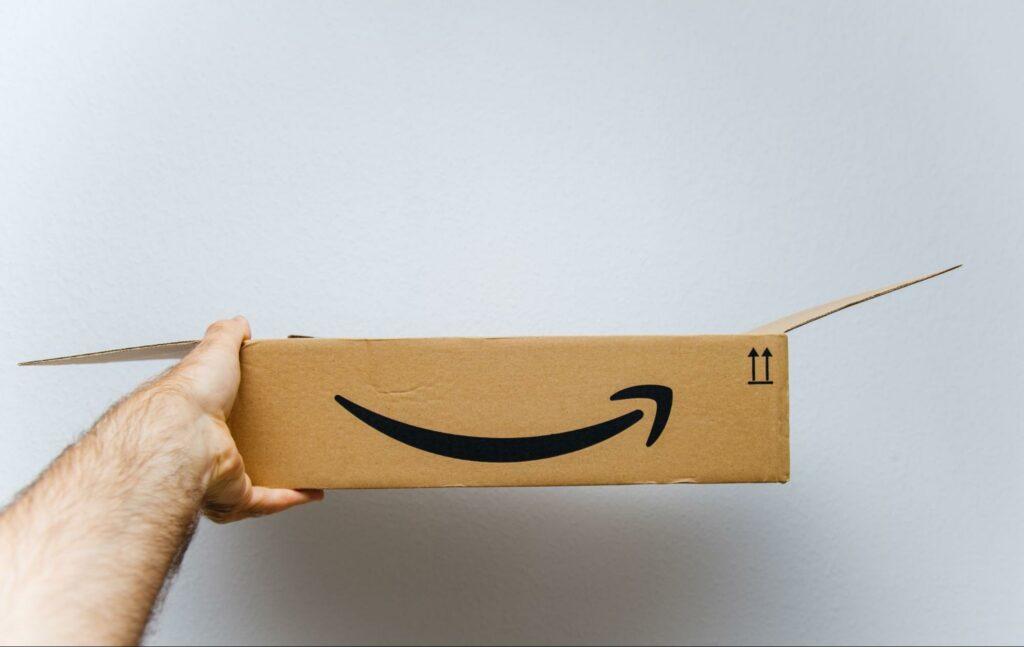 Amazon's Key PPC Metrics
To ensure that a campaign you have created with Amazon Advertising is profitable, you need to be able to read and interpret the data that your campaigns generate daily. To determine the success of your campaigns, you can analyse several metrics. These include:
Clicks: The number of times your adverts were clicked.
Impressions: The number of times your adverts were displayed.
Attributed Sales: The total product sales made within one week of clicks on your advertisements. Bear in mind that your sales data can take up to two days to populate. Consequently, sales data is unavailable in the 'Today' date range. It may be delayed to the 'Yesterday' date range. To view the individual sales totals for advertised products as well as other products, go to the Campaign Performance report.
Advertising Cost of Sales (ACoS): The percentage of attributed sales spent on adverts. This is calculated by dividing the total advert spend by attributed sales. For instance, if you spent £5 on advertising, which led to attributed sales of £20, your ACoS would be 25%.
Reasons to Try Amazon PPC
Prevent competitors from gaining top spots and sales. Over time, best-selling categories and niches see saturation in the amount of sellers. Your product might rank high in organic searches and offer good deals, but it can be easily beaten by competitors who run PPC campaigns for their products. The majority of top-ranking brands run PPC campaigns to protect and keep the best positions in Amazon searches over competitors that also run PPC ads.
Increase the visibility of products during seasonal trends. Amazon Sellers get the biggest sales during seasonal trends such as Halloween and Christmas. This also applies to the Q4 quarter and end-of-season sales. Depending on the product, Amazon Ads can help you generate sales by increasing customer interest due to seasonality.
Increase product sales. Running a PPC campaign is one of the simplest ways to generate sales. Naturally, this is any long-term objective of sellers running PPC campaigns.
Increase the organic rankings of competitive keywords. There could be keywords in your listing that you find too competitive to rank within an organic search. Running PPC campaigns for such keywords helps to increase visibility. Gaining first-page results for those keywords will bring in sales as well as increase the organic ranking of your item for the keyword over a period of time.
Create brand awareness for any new product launches. Products automatically at the top of the search results have the most sales. New products struggle to rank high for keywords, and lower ranks result in fewer sales. Generating PPC campaigns is a great strategy to help a product rank high and increase sales potential.
Requirements to Run a PPC Ad Campaign
Before you run a PPC campaign, it is crucial to ensure you meet the following criteria:
Have an Amazon seller account.
Have the capacity to ship products.
If you are looking to advertise with the assistance of Sponsored Products, you need to meet the Buy Box eligibility requirements. These involve further criteria such as holding a Professional Seller account, stock availability, and showing metrics (such as late shipment and cancellation rates).
Enrol in the Amazon Brand Registry. This is particularly important when using a Sponsored Brands ad. The Amazon Brand Registry's central concept is protecting intellectual properties and giving a better user experience.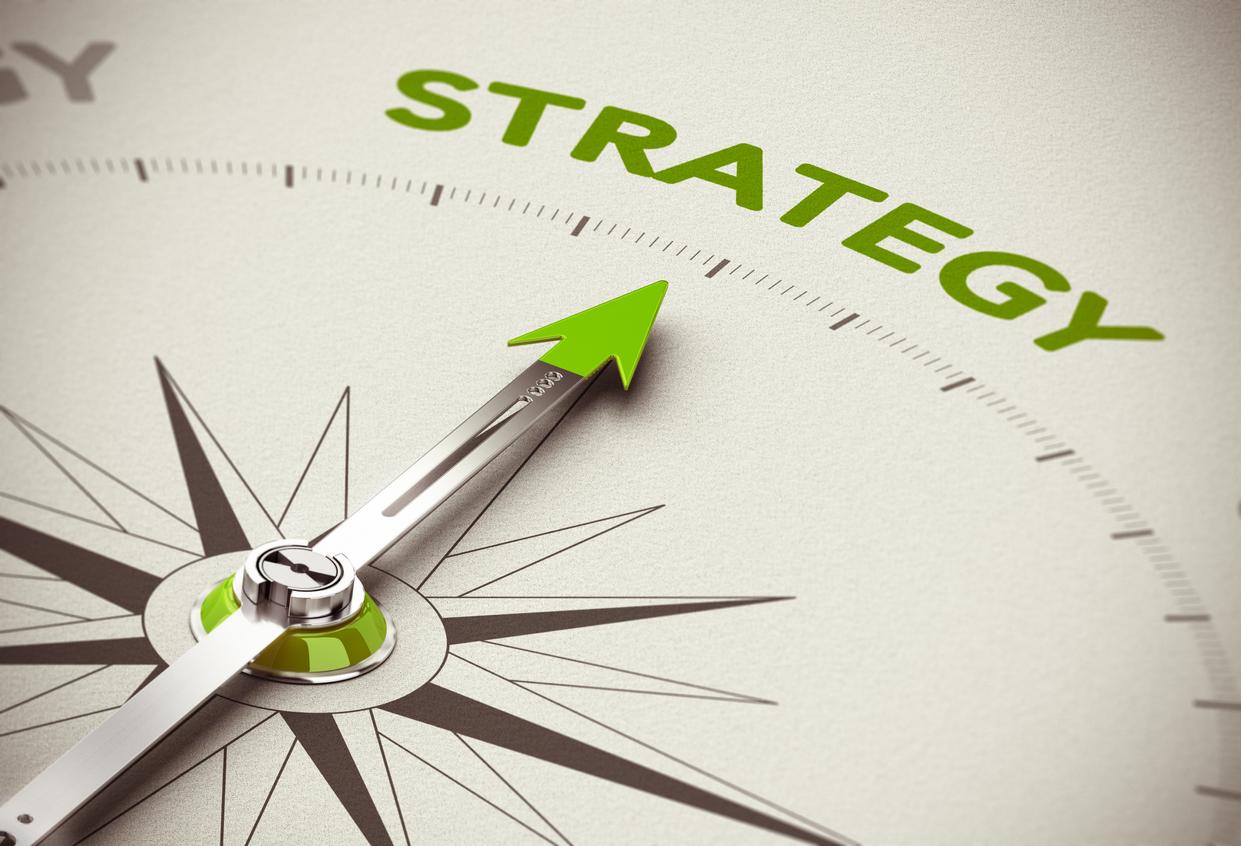 How to Make an Amazon PPC Strategy
Below we offer the basic components of building a robust Amazon PPC management strategy:
Test out every type of PPC ad campaign and test both automatic and manual keyword targeting to determine what is best for your brand.
Conduct thorough keyword research using a keyword research tool and focus on both competitor products and related keywords.
Set default bids and daily budgets 50-100% higher than Amazon's recommendation.
Allow advertising campaigns to run for a minimum of two weeks before running reports and making alterations.
Use ad reports from automatic campaigns to locate keywords for your manual campaigns.
Before removing or altering a keyword from a manual campaign, ensure the keyword gains at least ten clicks.
Review your ad reports weekly, and remove, add and alter keywords as required.
Deciding Which Type of Amazon PPC Advert is Right for Your Business
Amazon allows sellers to choose different types of PPC ads to use that include customisable targeting options. It is a good idea when starting out to try all the different ad types possible, in particular automatic targeting ads and manually targeting Sponsored Products ads. These types will help you gain the best picture of the sorts of keywords and search terms you should focus on.
Before explaining the PPC ad options, it can be useful to think of your strategy concerning the estimated return on ad spend (RoAS), particularly when working with a limited ad budget. This means considering how much revenue you will earn in sales for every pound you spend on adverts.
RoAS = Total ad attributed sales / total ad spend
Some ad types (and strategies) present a higher RoAS than others. For instance, Sponsored Brands ads give the most sales out of all the types, as well as loose and close match keyword targeting strategies. Optimising PPC campaigns takes time and practice, but knowing a rough return on investment (ROI) can help you make your decisions.
It can be hard to determine what specific PPC strategy will be most beneficial to your brand, but by trying out each ad type, you can decide what does and does not work.
The Three Types of Amazon PPC Ads
Sponsored Display Ads
Sponsored Display ads let sellers retarget customers who have viewed their product details pages both on and off Amazon. Unlike the other two ad types, Sponsored Display ads can appear on Amazon's affiliate websites, including Netflix, Facebook, and Google. A seller must have a registered brand to use Sponsored Displays ads. This is the newest PPC type and is not yet as popular as the other two ad types.
Sponsored Brands Ads
Formerly known as Headline Search ads, Sponsored Brands ads let sellers bring awareness to more than one product at a time and catch the attention of shoppers with strong visuals. This type allows sellers to choose from three formats: 'product collection', 'store spotlight', and 'video'. These are displayed either at the top of the search results as headline banners or further down the page (as a video). 'Product collection' and 'store spotlight' ads generally include the brand's logo, customised tagline, and at least two products. The 'video' format consists of a 15-30 second video displaying a single product. When customers click on these ads, they are navigated to product detail pages or a brand's storefront. Like Sponsored Display ads, a seller must have a registered brand to use Sponsored Brands ads. 
Sponsored Products Ads
Sponsored Products ads show up in search results and product listing pages and can be very similar looking to organic listings. This is the most popular type of Amazon PPC advert. When creating a Sponsored Products ad, there are two different types of keyword targeting strategies that a seller can utilise: manual targeting and automatic targeting.
Manual Targeting
Manual targeting involves hand-choosing the keywords you wish to bid on. Manually targeted ads only appear if a shopper's search query matches your chosen keywords. Because there is a 'hands-on' ad type, you need to track changes in costs and make alterations where necessary. This can lead to more effective adverts and lower long-term advertising spending.
Automatic Targeting
Automatic targeting involves targeting keywords that Amazon's algorithm considers related to your product listing. Amazon uses data it collects from shoppers' clicks and purchases over time, then adjusts the adverts to suit your listing better and increase conversions. There are four different keyword match types within automatic targeting:
Complements target shoppers visiting detail pages of products that go well with yours (for instance, a pad of paper to complement drawing pencils).
Substitutes target shoppers browsing products similar to yours but sold by a varying brand.
Loose match ads show up when shoppers search keywords loosely related to your product.
Close match ads show up when shoppers use search keywords that are closely related to your product.
As the name suggests, automatic targeting is the more straightforward method for a seller. But, the downside is that it doesn't have the optimisation options that other ad types do.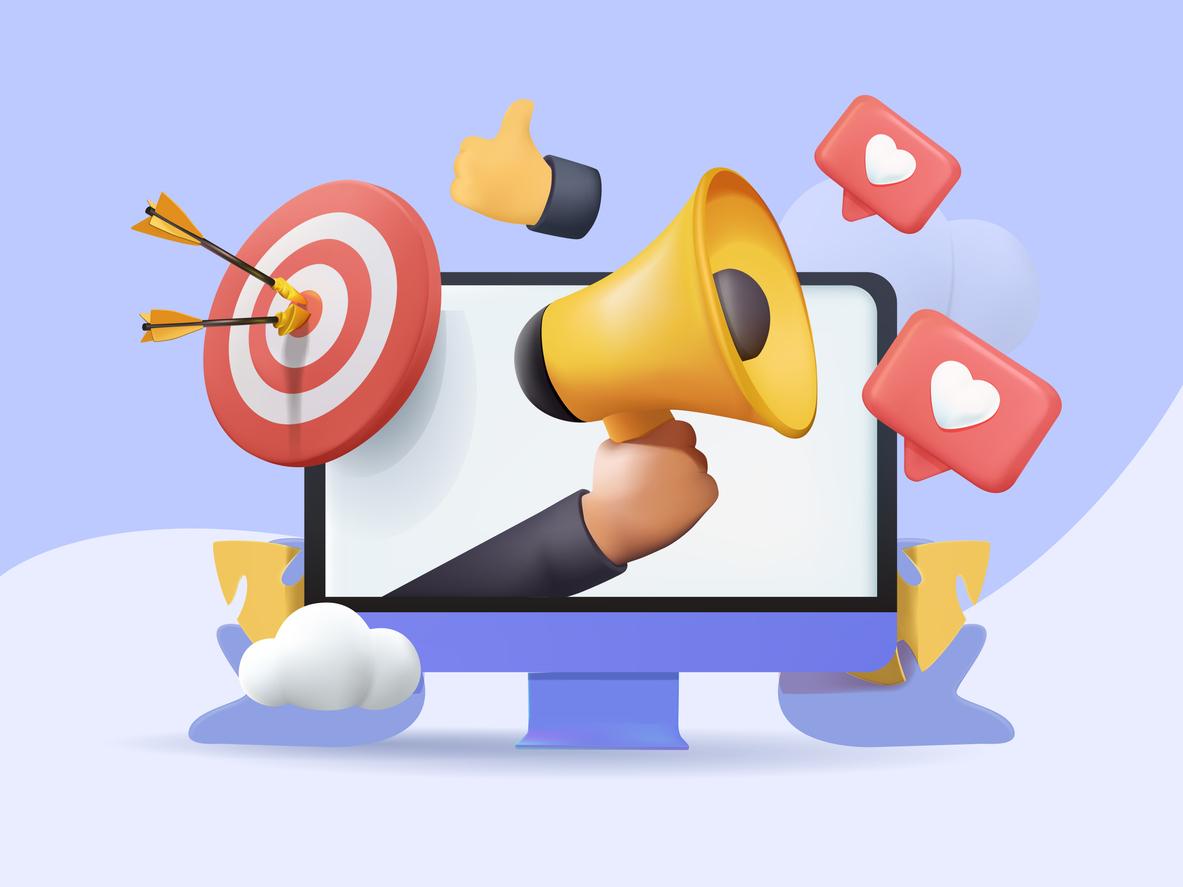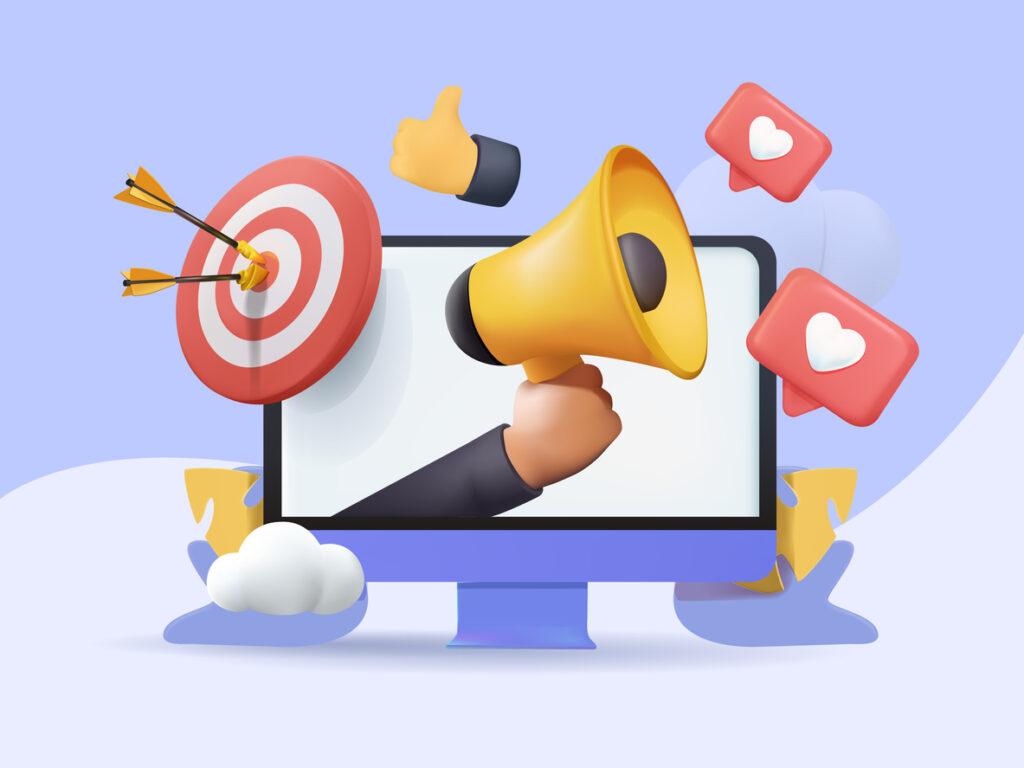 How to Start Your First Amazon PPC Campaign
In this section, we provide a step-by-step guide on how to start your first Amazon PPC campaign.
1. Choose the Products you Wish to Advertise
To begin, you will want to select which products you wish to promote. Whether creating a Sponsored Display, Sponsored Brands, or Sponsored Products ad, you will most likely pick a few different products to promote. If you are creating a Sponsored Brands advert, consider how your products will work cohesively to bring clicks and, ultimately, sales. Here are a few factors that could help you decide what products to choose:
Popularity
Ranking
Product Sales
For instance, you could use Sponsored Products for advertising a new, low-ranking product from your company. Alternatively, you could promote a high-selling product in a Sponsored Brands advert to maximise brand awareness.
2. Keyword Research
Once you have chosen your products, you will need to research keywords. If you have an automatic campaign, Amazon puts these keywords together for your ad (based on your product) to automatically target. With a manual campaign, you will need to conduct this research as it relies on you to supply keywords. Amazon itself recommends starting with automatic campaigns before progressing to manual ones. To research keywords, use a keyword research tool to locate keywords worth targeting.
Keyword research tools give you the monthly search volume, competition for searches, and average CPC on Amazon. When conducting this research, ensure that keywords match your search intent and product.
3. Optimise Product Listings
Regardless of whether you use manual or automatic campaigns, you will want to optimise your product listings. Optimising for search engine optimisation (SEO) helps you capitalise on your ad campaign budget and assists your efforts in ranking higher in organic search results on Amazon. This step is therefore imperative.
Using your compiled keywords, integrate them into:
The title of the product
The description of the product
Features of the product
You should also check your product copy and images. Ensure your product has professional images that illustrate your product by itself and in action. Your copy should target your product's advantages and uses and include any necessary information, such as whether your product has a warranty included.
4. Create Your Amazon PPC Campaign
Once you have followed the aforementioned steps, you are ready to create your first campaign. To do this:
Log into your Amazon account.
Click the 'Advertising' tab.
Click 'Create campaign.'
Then, you have the choice of three ad types as aforementioned: Sponsored Display, Brands, or Products ads. For this guide, we will focus on a Sponsored Products campaign (the most popular option). Once you have selected your ad type, Amazon will request that you provide the following information:
Campaign name – For the name, you will want to create one that follows a certain format to stay organised. For instance, you may wish to use the following structure: (Product Type)(Duration)(Goal).
Start date.
End date (this is optional).
Daily campaign budget – This is the maximum amount you will spend daily on your ad campaign. Amazon is flexible with this daily budget. While Amazon has a minimum daily budget for both Sponsored Brands and Products, you will probably set a higher daily budget regardless. Please note that you can alter your daily budget as you wish.
5. Select Your Targeting Setting: Manual or Automatic
Once the initial campaign setup is complete, Amazon will ask you to choose your targeting setting. You can choose between manual or automatic targeting (as aforementioned). Again, Amazon recommends starting a new ad campaign with automatic targeting, as the platform will present you with keyword data over some time, providing you with information about the keywords that perform best. This can then be used to launch a manual campaign. Regardless of the option you pick, Amazon will require you to complete the following:
Add any ad groups, such as one for Product A and one for B.
Choose which products to advertise.
Select a default bid for every product, which can then be customised.
If you choose automatic targeting, Amazon will then review and officially launch your campaign. But if you decide on manual targeting, go to the next step.
6. Upload Keywords
Manual targeting for Amazon PPC allows you to use up to 1000 keywords per ad group. You should aim for at least 30 for your campaign. You can keywords yourself or upload a .csv file with your total keyword list. If you manually add keywords, Amazon will suggest some keywords to add.
You can also decide from the following keyword targeting options:
Broad – The customer's search terms contain all the words from your keyword in any order.
Phrase – So long as the customer's search queries contain your keyword phrase (and this without being broken up by other words), your advert will qualify.
Exact – Amazon will only display your ads in front of a customer if their search terms are a precise match to your keyword. The only exceptions are plurals and slight spelling mistakes.
Negative Phrase Match – This will make your product unsearchable for search queries with words in the negative phrase match type (with some allowance for slight misspellings and plurals). For instance, if you are selling a red travel flask, you can add the negative phrase 'white'. This means when someone searches 'white flask for home,' your product will not appear in search results.
Negative Exact Match – This removes your advert from search queries with the exact negative keywords you offer, again with allowance for minor misspellings and plurals.
Understanding the various keyword match types can help you make a cost-effective advertising campaign. You should regularly update your targeted keywords using campaign data, which can assist you in discovering negative keywords to target.
7. Set Your Keyword Bids
Now you have added keywords, you can update your default bids. By utilising your keyword research, you can work out the most cost-effective bid for your various keywords. For instance, you might increase your default bid for one keyword and then increase your default bid for another one.
It is imperative that you use data to set your bid as you do not want to waste money on guesswork. Just like with daily budget, you can alter your keyword bids whenever you wish. Check your adverts often to monitor how they are performing. Amazon even helps by suggesting bids for you. By having a proactive approach, you can find opportunities to lower your bids (or raise them) to improve your campaign results and ROI.
8. Submit Your PPC Adverts
Once you have finished with your keyword bids, you can submit your adverts to Amazon. Usually, it takes Amazon several hours to review both your campaign and ads. Once this has been done, Amazon will launch your adverts, and you can begin to monitor their performance. If Amazon finds any issues with your adverts, it will inform you and present tips to resolve the problems. Even though your ads have been launched, ensure you check them often. Especially at the beginning of your campaign, log in every day to track its performance.
By having an aggressive and proactive approach, you can make fast changes to improve your marketing strategy, such as updates to your keyword bidding, targeting, or daily budget. As your campaign gets older, you can lessen how often you monitor it.
Final Thoughts
Creating and enacting robust Amazon PPC ad campaigns can be highly time-consuming and stressful. Therefore many brands choose to hire an Amazon growth agency. NUOPTIMA is an Amazon management and PPC agency with a plethora of experience dedicated to growing your brand. We help to take care of your Amazon account management and PPC campaigns. By choosing us as your Amazon agency, your business will have the best chance of success as the latest tactics and strategies will be effectively implemented. To learn more, book a free no-commitment call with our experts today to discover how we can assist your brand with Amazon PPC.
---
FAQ
What is Amazon PPC advertising?
Amazon PPC is an auction-style system where advertisers bid on keywords. Those with the highest bids on relevant keywords win the auction, allowing their product ads to get listed in their desired placement.
What are the three types of Amazon PPC ads?
There are three different types of Amazon PPC ads: Sponsored Display Ads, Sponsored Brands Ads, and Sponsored Products Ads. It is recommended to test out different types to determine which is best for your brand.
How long does it take for Amazon PPC to work?
It generally takes up to 48 hours for Amazon to index you for a keyword. You should wait 48 hours after creating your listing or adding a keyword before checking if the indexing has worked.
How long should you run an Amazon PPC campaign?
You should allow ad campaigns to run for a minimum of two weeks. Then you can run reports and make alterations as necessary to optimise your marketing efforts. Some experts recommend committing to at least three months to realise ROI.