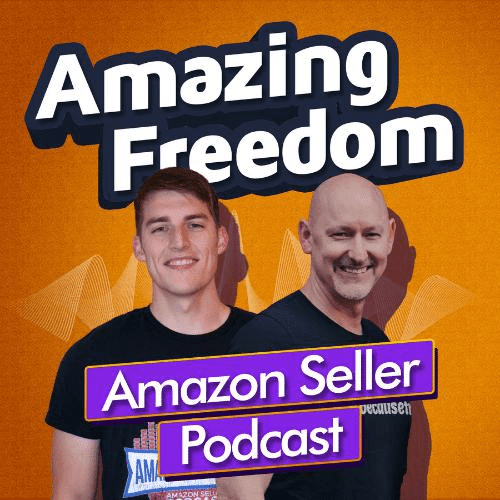 If you are a business owner, you certainly know the difficulties of finding a good work-life balance. Trying to improve your knowledge and learn new skills while running a business doesn't seem possible. But luckily, we now have podcasts that allow us to learn and grow while going about our busy daily lives.
That's exactly what the Amazon Seller podcast sets out to achieve, striving to help all entrepreneurs but especially Amazon business owners, as the name of the podcast suggests. Hosts Andy Slamans and Liran Hirschkorn both have a plethora of experience selling on Amazon and plenty of success to back it up.
Podcast episodes vary in length from 10 to 50 minutes, and the team post regularly – you can expect 2-3 episodes a week, so there is tons of content to jump into!
Great for beginners
Sometimes, business podcasts can be daunting to listen to. Creators often use terminology and concepts that are difficult for beginners to grasp, which can make it challenging to engage and be invested in the conversation.
Amazon Seller is the polar opposite of this, as the hosts do a great job at explaining complex topics in a concise and timely manner, making it an ideal podcast for newcomers to the industry. You can expect to hear analysis, interviews with experts, revenue challenges and examples of successful case studies – all designed to give you the knowledge to help your Amazon business take off.
Need help getting your Amazon business up and running? Take a look at the services offered by NUOPTIMA, a full-service Amazon agency.
Our pick
The $10 million challenge series
The $10 million challenge series follows the hosts' attempt at achieving $10 million in Amazon sales in just one year. We love this idea, as it provides the audience with a unique behind-the-scenes insight into developing and growing an Amazon selling account.
The team is transparent with their numbers and doesn't hide anything for the sake of impressing the listener. They show the true costs of advertising and aren't afraid to reveal their failures, which is ideal for newcomers looking to gain a realistic impression of the industry. It's also engaging, fun and interesting to keep up with, giving you a reason to come back every week.
Talk to an Amazon expert
We work with 100+ businesses. Book a slot now to talk to one of our experts.