Ever feel like your Amazon store is lost in the sea of online sellers? You've poured your heart into your products, but your Amazon sales are more trickle than a torrent. We get it. Keeping your head above water in the Amazon marketplace is difficult. But what if you could transform your store from a hidden gem to a high roller?
That's where Amazon marketing comes in, and Brooklyn's got some of the best in the business. This thriving borough isn't just about brownstones and artisanal coffee – it's a hub for top-tier ecommerce marketers ready to skyrocket your sales.
This guide uncovers the 15 best Amazon agencies in Brooklyn – the trailblazers who know the ins and outs of Amazon SEO and have the know-how to drive higher Amazon purchases. Ready to delve into the world where top-notch marketing strategies meet Brooklyn grit? Let's take the plunge!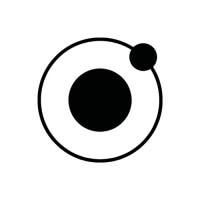 NUOPTIMA




NUOPTIMA – yes, that's us! You've found this page because we're so good at marketing we're able to promote ourselves (that's the sort of people you want in your business).
A bit about us
We're an honest growth agency, and our goal is to drive profit for your business. 
We don't work with everyone. In fact, we actively refuse 50% of all businesses that try to work with us. That's purely based on if we think we can make your campaign a success. We only grow as an agency if we can get you results and you refer us to your friends and family. 
Before you choose an Amazon agency, reach out to our team. We'll objectively tell you what we think, and if it's good, we'll propose a fair price alongside a set of growth expectations and KPIs.
Once you start to work with us, you'll be in regular contact with our team. You'll be provided with extensive data tracking and will see us on regular calls.
Our Amazon capabilities
We can service budgets from $100+ ad spend per day.

Management costs start from $1,000 per month.

We will optimise your Amazon listing to make your conversion rate as high as possible.

We will manage your fulfilment and shipping to ensure you're always in stock.

We will run your advertising campaigns, helping you achieve sales at a low ACOS. 

We will test different advertising campaigns so you can unlock scale.

We will launch your brand in new geographies to access new audiences and markets.

We will optimise your review profile to ensure your 4.5+ stars and trusted by prospective customers.

We will solve seller account and Amazon support issues.

We will launch new ASINS for you profitably so you can hit the ground running.

We will drive off Amazon traffic to boost your seller ranking.
Next steps
Firstly, you should visit our Amazon services page

here

.

Then, you should read through some case studies

here

.

And when you're ready, send us a message or book a call

here

.

Power Digital
Power Digital is a tech-enabled growth firm that specializes in driving revenue and brand recognition for leading and emerging companies worldwide. The company brings together marketing, consulting, and data intelligence to create a comprehensive approach that helps clients succeed in their industries. Power Digital's proprietary technology, nova, analyzes businesses through first-party data, simplifying investment planning for marketing and diligence in M&A, giving marketers a strategic seat at the table. The team, comprised of consultative marketers, creatives, analysts, and technologists, challenges traditional ways of planning and measurement through meticulous testing and data science. Managing billions in media, Power Digital provides unparalleled value through its innovative approach to customer journey milestones.
Headquarters: San Diego, California
Founded: 2012
Specialization: Digital marketing and consulting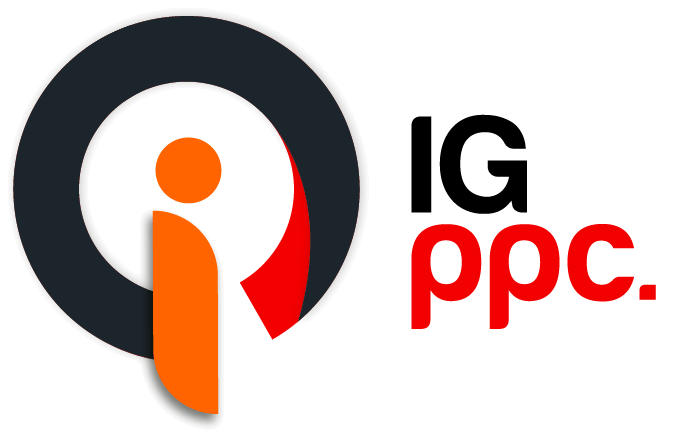 IG PPC Management
IG PPC Management is a leading Amazon marketing company dedicated to helping businesses achieve category dominance through premium SEO and PPC marketing. The company is run by a team of experts who are passionate about seeing their clients succeed just as much as they do. They adopt a strategic and savvy approach towards Amazon marketing by analyzing clients' businesses, products, and competition before mapping out a unique strategy to achieve their goals. The team also stays at the cutting edge of anything Amazon-related, always upleveling their skills to learn new strategies to hack the beast. With a client retention rate of over 95% and over $1.5 billion in annual sales managed in 2021, IG PPC Management knows its stuff.
Headquarters: Brooklyn, Ny
Founded: 2019
Specialization: Premium SEO and PPC marketing for Amazon

Llama Lead Gen
Llama Lead Gen is a global strategic marketing business founded by Adam Yaeger during his travels with a work/travel program called Remote Year. The name "Llama" comes from his group's name, the Denali Llamas, and the significant time he spent in South America. The company prides itself on its catchy name and cool logo, but most importantly, its experienced team of marketers who are passionate about helping businesses achieve their marketing goals. Llama Lead Gen specializes in creating holistic digital marketing strategies tailored to specific industries and business needs. With a team comprised of ex-LinkedIn and ex-Facebook marketers, they execute campaigns end-to-end and measure success based on reporting, analytics, and KPIs to ensure maximum ROI and ROAS.
Headquarters: Brooklyn, NY
Founded: 2019
Specialization: Strategic marketing for digital platforms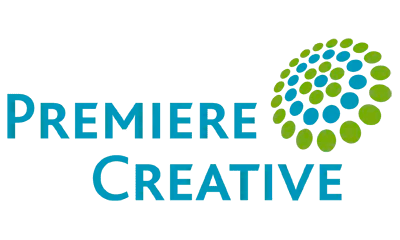 Premiere Creative
Premiere Creative is a leading full-service creative agency that caters to businesses seeking to enhance their brands, expand their customer base, and increase their sales. With over two decades of experience in both traditional and new media platforms, the agency specializes in creating smart and efficient solutions to communication and marketing challenges. Premiere Creative integrates design, web usability, video, PR, and social media with traditional advertising to develop campaigns that build brands and deliver tangible results. They primarily serve small to medium-sized businesses, including entrepreneurs and startups generating yearly sales of a few hundred thousand to a few million dollars and established mid-sized businesses with annual revenues of a few million to $40-50 million. Their areas of specialization include SEO, PPC, Social Media, Amazon Advertising, Email Retention, and Influencer Marketing.
Headquarters: Millburn, NJ
Founded: 1994
Specialization: Full-service creative, design, and web marketing agency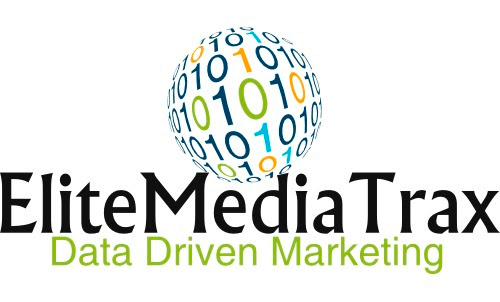 EliteMediaTrax
EliteMediaTrax is a unique digital marketing firm specializing in Google Ads and PPC management. Founded and operated by an experienced and dedicated professional with over 15 years of experience in managing, consulting, and teaching Google Ads, EliteMediaTrax provides a personalized and hands-on approach to their client's advertising campaigns. Unlike traditional agencies, EliteMediaTrax is a one-person operation that offers a level of flexibility and responsiveness that larger agencies simply cannot match. Their approach is focused on quality over quantity, ensuring that every advertising dollar is directed toward generating high-quality, qualified traffic. For businesses looking to achieve measurable results from their digital advertising efforts, EliteMediaTrax is the go-to choice.
Headquarters: Inwood, NY
Founded: 2015
Specialization: Google Ads and PPC Management

AmazonXperts
AmazonXperts is a specialized Amazon marketing agency that is dedicated to providing tailored services to create industry-leading results for their clients. They understand that a one-size-fits-all solution is not sufficient in today's competitive Amazon marketplace. The company offers a range of services including full account management, category research, listing creation, keyword research, shipment creation, and ad management. With their Amazonian A-to-Z approach, they manage every aspect of a client's Amazon account to ensure it is managed efficiently and effectively. Additionally, they assign a dedicated account manager to each client to assist and educate on advertising and marketing initiatives. AmazonXperts offers pay-as-you-go services to help increase traffic and conversion rates, and their hands-on management approach uses various optimization tools to increase sales and growth for their clients. Whether a business is new to Amazon or a seasoned seller, AmazonXperts can customize a strategy to meet their unique needs.
Headquarters: Eatontown, NJ
Founded: 2018
Specialization: Amazon marketing and advertising services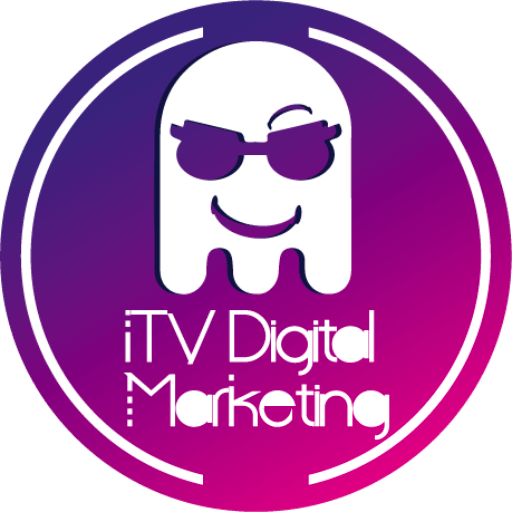 ITVDM
ITVDM is a full-service digital marketing agency located in Brooklyn, New York. The company specializes in providing clients with essential marketing tasks to drive traffic and increase conversion rates. Their expert team of digital marketers uses cutting-edge technology to deliver desired results. ITVDM offers a wide range of marketing services, including mobile SEO, voice search, content planning, PPC, SMM, branding, video, photography, copywriting, animation, mobile app development, web development, e-commerce, CMS, and platform integration. Regardless of the client's budget, ITVDM creates customized strategies to help businesses achieve their growth goals. They are ready to arrange virtual or in-person meetings at any US office to ensure effective communication with clients.
Headquarters: Brooklyn, New York
Founded: 2020
Specialization: Digital marketing solutions

AlwaysOn Digital
AlwaysOn Digital is an award-winning digital marketing company that specializes in helping ambitious companies around the world reach their target audience through dynamic digital campaigns that generate performance outcomes. Their focus is on providing effective solutions that drive business growth and scalability for their clients. As a women-owned company, they pride themselves on being a one-stop shop that guides their clients on the best platform to advertise. With their expertise in Amazon marketing, they can help businesses optimize their presence on the platform and achieve their sales goals. AlwaysOn Digital's mission is to provide comprehensive digital marketing solutions that deliver results and exceed their client's expectations.
Headquarters: Brooklyn, New York
Founded: 2009
Specialization: Amazon marketing and digital marketing

Digilant
Digilant is a data-driven digital marketing company that provides clients with effective and actionable omnichannel digital advertising strategies. Founded 10 years ago, the company's mission is to help agencies and brands connect their digital advertising spend to revenue, and they continue to innovate and offer purpose-built solutions tailored to their clients' needs. The company is part of ispDigital, a group of marketing technology companies that offer innovative solutions for brands and agencies, and has a team of over 100 data-driven media professionals and advertising technologists across 10 locations in the United States. Digilant's leadership team has deep experience running media buying teams on a global scale, and their combined experience includes top companies like Google, Havas, Omnicom, and Microsoft. Digilant specializes in managed-service point solutions for Amazon eCommerce strategies, offering flexible solutions to drive sales, boost ROAS, increase awareness, and competitive conquest.
Headquarters: New York, NY
Founded: 2009
Specialization: Data-driven digital marketing solutions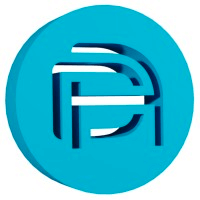 Direct Agents
Direct Agents is a minority-owned and led marketing company based in Brooklyn. With a strong culture of diversity, passion, and innovation since 2003, they are creators, trailblazers, and problem solvers. They believe in providing innovative solutions and services to help their clients excel in their marketing strategies. Their team is a combination of media experts, strategic thinkers, and data-driven decision-makers, making them an extension of their client's teams. Their areas of expertise include retail growth strategy and ad management, multi-marketplace management, advertising strategy and execution, customized SEO content for marketplaces, online-to-offline measurement, and marketplace onboarding and launch.
Headquarters: Brooklyn, NY
Founded: 2003
Specialization: Digital Marketing and Advertising

LinkGraph
LinkGraph is a digital marketing agency based in Brooklyn that provides innovative marketing solutions for businesses in a digital world. They offer a range of services, including technical SEO, link building, and conversion rate optimization, that helps brands and agencies improve their online presence. What sets LinkGraph apart is its cutting-edge SEO software which has garnered significant recognition from industry leaders. Their software tools are designed to provide value to businesses and help them achieve their marketing goals. LinkGraph's team of experts uses math to create and execute data-driven strategies that deliver dramatic search engine results. The company has offices in NYC and Las Vegas and has won several prestigious awards, including Best Start-Up Agency at the U.S. Search Awards and Best B2B SEO Campaign at The Drum Awards for Search.
Headquarters: New York, NY
Founded: 2018
Specialization: Digital marketing solutions, technical SEO, link building, conversion rate optimization

ACRONYM
Acronym is a leading performance marketing company that specializes in crafting customized digital marketing strategies to help clients achieve their business goals. The company has a team of over 200 marketing, analytics, and technology professionals working across multiple offices in New York City, Toronto, Paris, Berlin, and Singapore. Acronym's expertise spans across various industries, including e-commerce/retail, travel, software/technology, and financial services. The team is dedicated to delivering integrated digital strategies that captivate audiences and drive engagement across all touchpoints. Whether you are a mid-range business looking to increase efficiency or a larger enterprise striving for something more, Acronym has the tools to tackle your most complex marketing challenges and deliver outstanding results.
Headquarters: New York City, United States
Founded: 1995
Specialization: Performance marketing
Spray Marketing
Spray Marketing is a boutique digital marketing agency that specializes in helping small to mid-sized businesses grow through performance marketing. With a team of seasoned professionals that have 10+ years of experience in the industry, they are experts in their field. As a female-founded company, Spray Marketing is committed to diversity, equity, and inclusion and strives to make a positive impact in the industry. They keep a lean team to ensure a smooth line of communication and to support the fast-paced nature of scaling rapidly. From strategy to execution, Spray Marketing provides their clients with a full-service growth team without the fluff.
Headquarters: Brooklyn, New York
Founded: 2019
Specialization: Performance marketing

Digital Mark 360
Digital Mark 360 is a Brooklyn-based marketing company that specializes in social and digital media marketing, business optimization, and design. With a focus on providing clients with customized solutions, they are the go-to source for web branding, search engine optimization, and social media marketing needs. They are known for their state-of-the-art techniques and their ability to help businesses reach their goals. Digital Mark 360 has a team of experts who are committed to delivering high-quality services that exceed their clients' expectations.
Headquarters: Brooklyn, New York
Founded: 2016
Specialization: Social and digital media marketing, business optimization, and design
Conclusion:
And that's a wrap on our Brooklyn top 15! These Amazon agencies are the best in the game, but if you're looking for the star player, NUOPTIMA is your go-to. With their unique blend of innovation and insight, they've mastered the art of Amazon marketing. So why not take your online store to new heights? Partner with NUOPTIMA and make your Amazon success story a Brooklyn tale.