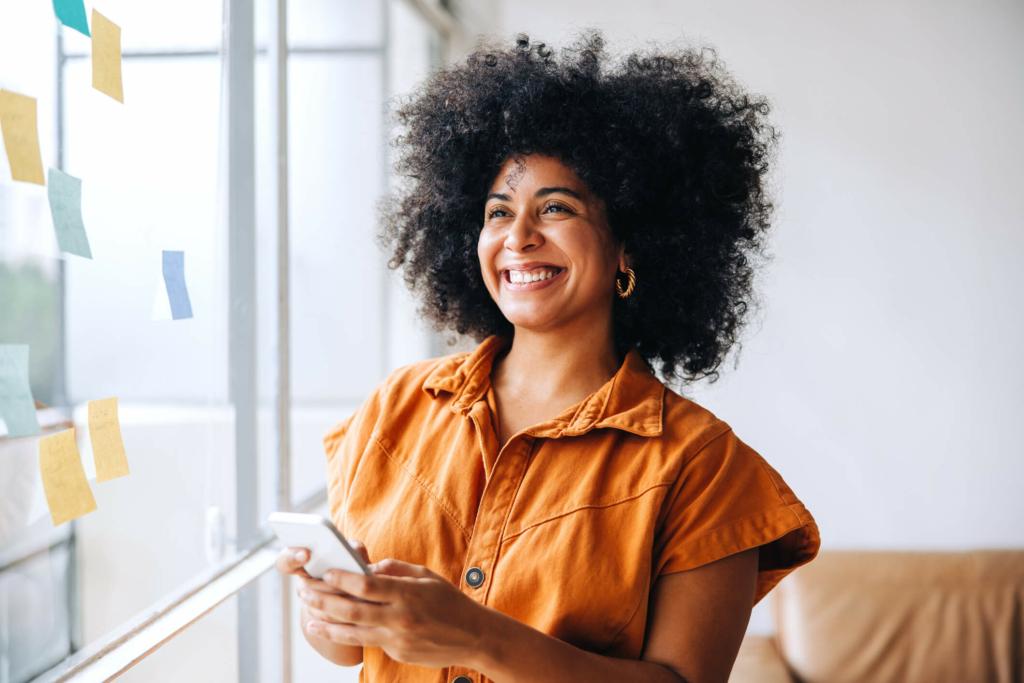 With Amazon being the largest e-commerce platform globally and home to over 2.5 million active sellers, it's no surprise that competition can be cut-throat. That's where Amazon agencies come in – they specialize in Amazon marketing and can help increase your sales, optimize your Amazon SEO, and drive higher Amazon purchases. But how do you know which agency to choose? With so many options, it can be overwhelming to decide. That's why we've curated a list of the top 15 Amazon agencies in Chicago, each with a unique specialization, to make your decision easier. So, without further ado, let's dive into the world of Amazon marketing and find the agency that best fits your needs.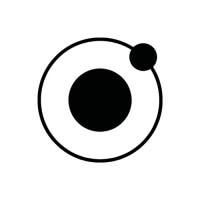 NUOPTIMA
NUOPTIMA – yes, that's us! You've found this page because we're so good at marketing we're able to promote ourselves (that's the sort of people you want in your business).
A bit about us
We're an honest growth agency, and our goal is to drive profit for your business. 
We don't work with everyone. In fact, we actively refuse 50% of all businesses that try to work with us. That's purely based on if we think we can make your campaign a success. We only grow as an agency if we can get you results and you refer us to your friends and family. 
Before you choose an Amazon agency, reach out to our team. We'll objectively tell you what we think, and if it's good, we'll propose a fair price alongside a set of growth expectations and KPIs.
Once you start to work with us, you'll be in regular contact with our team. You'll be provided with extensive data tracking and will see us on regular calls.
Our Amazon capabilities
We can service budgets from $100+ ad spend per day.

Management costs start from $1,000 per month.

We will optimise your Amazon listing to make your conversion rate as high as possible.

We will manage your fulfilment and shipping to ensure you're always in stock.

We will run your advertising campaigns, helping you achieve sales at a low ACOS. 

We will test different advertising campaigns so you can unlock scale.

We will launch your brand in new geographies to access new audiences and markets.

We will optimise your review profile to ensure your 4.5+ stars and trusted by prospective customers.

We will solve seller account and Amazon support issues.

We will launch new ASINS for you profitably so you can hit the ground running.

We will drive off Amazon traffic to boost your seller ranking.
Next steps
Firstly, you should visit our Amazon services page

here

.

Then, you should read through some case studies

here

.

And when you're ready, send us a message or book a call

here

.
Headquarters: New York, USA
Founded: 2020
Specialization:Amazon Management, SEO, PPC

JumpFly
JumpFly is a digital marketing agency that has been dedicated to delivering exceptional results for clients for over 20 years. Their specialties include PPC marketing, SEO, paid social media, advertising for Amazon, and creative media strategy. What sets JumpFly apart from other agencies is their unique approach. They offer custom strategies for each account, leveraging a combination of AI insights and senior account managers with 10+ years of experience to deliver an edge. They also provide full transparency so clients know exactly what they're spending and have access to reporting dashboards. Additionally, they don't require long-term contracts because they know their results speak for themselves. With a 4.8-star rating on Google, JumpFly is a top choice for businesses looking to achieve superior digital marketing results.
Headquarter: Elgin, IL
Founded: 1998
Specialization: PPC marketing, SEO, paid social media advertising, Amazon advertising, creative media strategy

eSpark
eSpark is a Chicago-based Amazon marketing company that specializes in helping innovative product brands to drive sales and take control of their Amazon channel. With a team of experts that knows how to build consistent revenue, maintain stock, optimize on-brand content, and resolve compliance issues, eSpark can reduce your workload and exceed your Amazon goals. Founded as a small Amazon seller, the company has experienced firsthand how difficult it is to navigate the Amazon marketplace and has learned to navigate this maze and understand the Amazon selling process. Today, eSpark supports some of the top innovative brands on Amazon and provides tools and services to help businesses of all sizes to connect with their customers on Amazon.
Headquarters: Chicago, Illinois
Founded: 2017
Specialization: Amazon Marketing

Comrade Digital Marketing Agency
Comrade Digital Marketing Agency is a full-service web design and digital marketing company in Chicago, IL that has been powering businesses and eCommerce stores since 2008. Their services specialize in web development, SEO, and PPC to help clients grow their revenue and have a guaranteed return on investment. They have a proven track record of success, with a 2.5x increase in SEO traffic, 120% increase in PPC revenue, 70% sales qualified leads increase, and a 35% conversion rate increase. They leverage every tool available to reach out to your ideal clients and generate more qualified leads, resulting in a tangible increase in sales and revenue for your business.
Headquarters: Chicago, IL
Founded: 2008
Specialization: Web design, web development, SEO, PPC

1o8
1o8 is a minority-owned marketing agency based in Chicago that specializes in enhancing brands' on-the-ground and digital presence. Their team of over 20 full-time professionals is comprised of visual artists, data wizards, wordsmiths, and growth hackers who work closely with clients to amplify their brand personalities and increase their e-commerce activity. They take a data-backed approach to crafting well-crafted messaging and strategies that drive brand awareness. By conducting deep research and identifying goals, they experiment and find surefire ways to increase their clients' digital presence and sales. 1o8 continually revises and recalibrates their marketing plans to ensure that their clients achieve their desired results. When you work with 1o8, you'll work directly with their team of experts who are dedicated to exceeding your shared goals.
Headquarters: Chicago, Illinois
Founded: 2018
Specialization: Branding, creative messaging, social media, content, and email marketing

Logical Media Group
Logical Media Group is a full-service digital marketing agency based in Chicago, IL. Since its founding in 2006, the company has been committed to providing exceptional digital experiences for individuals and businesses alike. The team at Logical specializes in a wide range of digital marketing channels, including Paid Search, Search Engine Optimization, Amazon, Social Media Marketing, Email Marketing, Display Advertising, Content Marketing, Conversion Rate Optimization, Brand Identity, and Brand Positioning. Their acquisition of The Ocean Agency in 2014 has allowed them to expand their suite of services to include web design and creative services. Logical's mission is to help their clients succeed in the digital landscape by delivering tailored, effective marketing solutions.
Headquarters: Chicago, IL
Founded: 2006
Specialization: Full-service digital marketing agency

Charmac
Charmac is a Chicago-based agency that provides Amazon optimization and account management services for brands to enhance their Amazon presence. The team at Charmac comprises Amazon experts who take the burden of Amazon account management and optimization off the hands of businesses, giving them more time to focus on other aspects of their business. They offer a wide range of services, including optimized copy, product photography, explainer images, A+ product pages, Amazon stores, and explainer product videos. With total account management services, Charmac provides Amazon advertising and promotion, customer engagement, FBA inventory forecasting, product and account monitoring, and channel profitability and performance analysis. 
Headquarters: Chicago, IL
Founded: 2014
Specialization: Amazon optimization and account management

Sellerlit
Sellerlit is a Chicago-based Amazon FBA agency that specializes in offering "done-for-you" services for both new and established sellers. Their services range from product research and validation, supplier research and sourcing, logistics and supply chain, to Amazon SEO-optimized listing copywriting, product images and packaging design, Amazon PPC advertisement, product launch, seller account management, and more. The agency has already served over 500 Amazon FBA sellers and their founder, Vlad Grechukha, has been in the Amazon space since 2017. Sellerlit prides itself on providing excellent customer service and having a team of highly professional Amazon experts who can handle the entire process for Amazon business owners. They have experience in launching products in all categories on Amazon, including Automotive, Groceries, Home and Kitchen, and Sports.
Headquarters: Chicago, Illinois
Founded: 2017
Specialization: Amazon FBA optimization and account management

Awesome Dynamic
Based in Chicago, Awesome Dynamic is a top-rated Amazon marketing company that specializes in providing marketplace solutions for sellers around the world. The company boasts over a decade of experience in transforming and growing businesses on Amazon. With a team of highly skilled specialists and consultants, Awesome Dynamic takes the complexity and stress of account management off of the seller's plate. The company's custom-tailored strategies help businesses optimize and grow their Amazon business. Awesome Dynamic provides a range of services, including account management, listing optimization, PPC advertising, inventory management, and more. The company's expertise and dedication to delivering results have made it a trusted partner for Amazon sellers worldwide.
Headquarters: Chicago, IL
Founded: 2009
Specialization: Amazon Marketplace Solutions

Conquermark
Conquermark is a creative marketing agency based in Chicago that aims to transform businesses and help them thrive in the market. As growth hackers, they specialize in maximizing a business's ROI by using innovative strategies that combine data insights. They offer services that include lead generation, traffic generation, and sales boosting. The team at Conquermark takes a customized approach to each client and ensures that they meet unique business goals. Whether a business wants to drive more leads or increase revenue, Conquermark's experts have got them covered. With their dedication to transforming businesses, Conquermark is a top choice for companies looking to grow and succeed.
Headquarters: Schaumburg, IL
Founded: 2018
Specialization: Marketing agency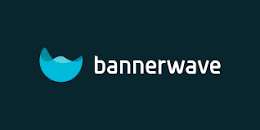 BannerWave
BannerWave is a team of digital experts based in Chicago, known for their 16 years of experience in creating exceptional animation and interactive experiences. Their solutions go beyond just creating aesthetically pleasing designs, as they strive to elevate the way businesses educate, communicate, and engage with their target audience. By delivering custom experiences that immerse the end-user through meaningful and memorable interactions, BannerWave's solutions perform up to 3x better than standard web and advertising solutions in the market. With their 100% service-oriented approach, they ensure their clients never miss a deadline, thanks to their streamlined project management methods and self-service review systems.
Headquarters: Chicago, IL
Founded: 2015
Specialization: Animation, interactive experiences, custom solutions

TechAvidus
TechAvidus is a well-known and respected provider of custom software, web, and mobile app development services in both India and the USA. Their success is built on dedication and collaboration, working closely with clients to create software solutions that meet their specific needs. TechAvidus has a team of experienced professionals who are experts in creating fully customizable, robust, and high-functioning next-generation applications. They offer a wide range of IT services, including custom software development, web and mobile applications development, eCommerce solutions, cross-platform mobile app development, UI/UX design & development, and software testing services. With a strong focus on long-term relationships, TechAvidus delivers cutting-edge solutions that help businesses achieve their goals.
Headquarters: Chicago, USA
Founded: 2016
Specialization: Custom software development, web and mobile app development, eCommerce solutions development

Pietryla PR & Marketing
Pietryla PR & Marketing LLC is a boutique firm that specializes in public relations and digital marketing. They excel at helping clients navigate critical moments such as product launches, funding rounds, rebranding initiatives, and automation strategies. Unlike other firms, Pietryla PR & Marketing brings a unique blend of business acumen, media relations expertise, and strategic thinking to every project. Their team has a wealth of hands-on experience growing successful businesses and is committed to helping clients achieve their goals. With transparent billing and reporting practices, Pietryla PR & Marketing delivers the full range of services provided by larger agencies, without the unnecessary overhead. 
Location: Chicago, IL
Founded: 2002
Specialization: Public Relations, Digital Marketing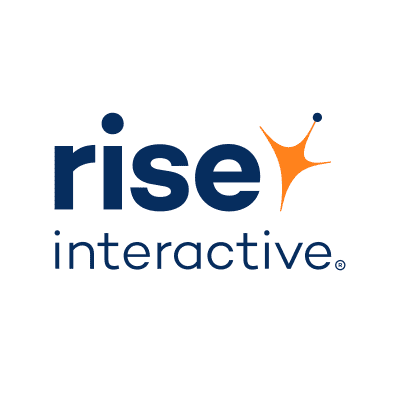 Rise Interactive
Rise Interactive is a leading Amazon marketing company based in Chicago that specializes in maximizing the return on investment for every media spend on the platform. With extensive experience in data analysis, Rise Interactive takes a unique investment approach that ensures that every penny spent by clients generates the highest possible return. Their team of experts has been on the Amazon agency directory since 2019, thanks to their expertise in managing and optimizing campaigns. They are equipped with a vast range of skills, including SEO, media management, interaction design, copywriting, analytics, and eCommerce strategy. Since 2004, Rise Interactive has been partnering with leading brands, providing full-service digital marketing solutions, and driving business growth through significant industry changes. Rise Interactive is part of Quad, an Integrated Marketing Solutions Provider, and has offices in Chicago, Buenos Aires, and Mexico City.
Headquarters: Chicago, IL
Founded: 2004
Specialization: Amazon marketing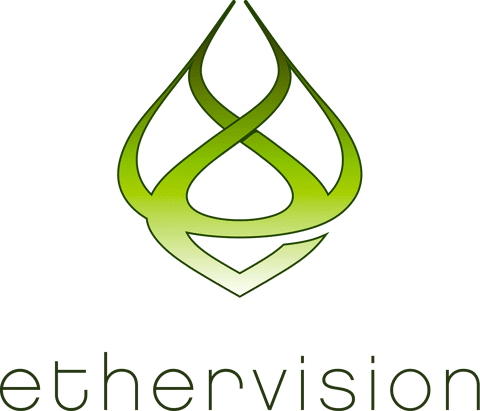 Ethervision
Ethervision is a top-rated software and mobile application development company based in Chicago, Illinois. The company was established in 2008 and has been providing innovative and cutting-edge technology and marketing services to its clients. Ethervision has evolved its services to cater to its client's needs, offering custom solutions from scratch and streamlining existing systems. The company's unique approach combines technology with customized analytics specific to each client's key performance indicators and a full suite of digital marketing services to help clients save money and achieve their business goals. What sets Ethervision apart is its hands-on and personal approach to its clients, proactively collaborating, implementing, testing, and measuring technology and marketing solutions to ensure the client's long-term growth.
Headquarters: Chicago, Illinois
Founded: 2008
Specialization: Software and mobile application development, customized analytics, and digital marketing services.
Conclusion:
In conclusion, finding the right Amazon agency to skyrocket your business is essential. While all the agencies listed offer valuable services, NUOPTIMA truly stands out with their tailored strategies, cutting-edge tools, and a proven track record of success. Partnering with them ensures that your Amazon store thrives in the competitive marketplace, ultimately leading to increased sales and satisfied customers. Don't leave your business to chance; choose NUOPTIMA and watch your Amazon venture soar to new heights.