Every Amazon seller faces the same daunting challenge: standing out in the vast sea of competitors. With the Amazon marketplace becoming increasingly saturated, how can you make your business shine brighter than the rest? The answer lies in partnering with a top-notch Amazon agency that specializes in driving higher sales and boosting your brand's visibility.
But with so many options, how can you find the best agency for your needs? Fear not! We've scoured the depths of ecommerce marketers to bring you the ultimate list of the 15 best Amazon agencies in Long Island. Each agency in our list has a proven track record in Amazon marketing, SEO, and sales. So, buckle up and prepare to embark on a journey that will transform your Amazon business and take it to new heights of success.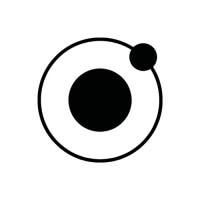 NUOPTIMA




NUOPTIMA – yes, that's us! You've found this page because we're so good at marketing we're able to promote ourselves (that's the sort of people you want in your business).
A bit about us
We're an honest growth agency, and our goal is to drive profit for your business. 
We don't work with everyone. In fact, we actively refuse 50% of all businesses that try to work with us. That's purely based on if we think we can make your campaign a success. We only grow as an agency if we can get you results and you refer us to your friends and family. 
Before you choose an Amazon agency, reach out to our team. We'll objectively tell you what we think, and if it's good, we'll propose a fair price alongside a set of growth expectations and KPIs.
Once you start to work with us, you'll be in regular contact with our team. You'll be provided with extensive data tracking and will see us on regular calls.
Our Amazon capabilities
We can service budgets from $100+ ad spend per day.

Management costs start from $1,000 per month.

We will optimise your Amazon listing to make your conversion rate as high as possible.

We will manage your fulfilment and shipping to ensure you're always in stock.

We will run your advertising campaigns, helping you achieve sales at a low ACOS. 

We will test different advertising campaigns so you can unlock scale.

We will launch your brand in new geographies to access new audiences and markets.

We will optimise your review profile to ensure your 4.5+ stars and trusted by prospective customers.

We will solve seller account and Amazon support issues.

We will launch new ASINS for you profitably so you can hit the ground running.

We will drive off Amazon traffic to boost your seller ranking.
Next steps
Firstly, you should visit our Amazon services page

here

.

Then, you should read through some case studies

here

.

And when you're ready, send us a message or book a call

here

.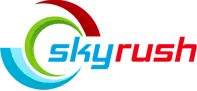 Skyrush Marketing
Skyrush Marketing is a top digital agency based in Long Island that specializes in providing results-driven marketing campaigns for Amazon sellers. The agency offers a comprehensive range of digital marketing services that help businesses improve their Amazon presence, including SEO, Native and External strategies, dynamic ads, and the promotion of positive customer feedback. The benefits of partnering with a digital agency in Long Island like Skyrush Marketing include access to top talent, management of an appropriate budget, an outside point of view, timely execution, and scalability.
Headquarters: Long Island, NY

Founded: 2015

Specialization: Digital marketing services for Amazon sellers

Power Digital
Power Digital is a Long Island-based tech-enabled growth firm that helps both leading and emerging companies worldwide to improve their brand recognition and revenue. The company specializes in marketing, consulting, and data intelligence, leveraging proprietary technology nova to analyze businesses through first-party data. This simplifies investment planning for marketing and diligence in M&A and helps put marketers in a strategic seat at the table, offering unparalleled value. The company's dynamic team of consultative marketers, creatives, analysts, and technologists manages billions in media, challenging traditional ways of planning and measurement through meticulous testing and data science across each milestone of the customer journey.
Headquarters: Long Island, NY
Founded: 2012
Specialization: Marketing, Consulting, and Data Intelligence

AdVenture Media Group
AdVenture Media Group is a digital ad agency that specializes in managing successful digital advertising campaigns for various companies, including Hearst, AMC, and Forbes. As a paid search and paid social agency, AdVenture Media is focused on delivering results that align with clients' business outcomes while ensuring profitability and cost-effectiveness. The agency has managed over $50 million in media spend and has trained over a million students in Google Ads, remarketing, landing page design, and Facebook Ads. AdVenture Media is the chosen agency of Google, invited to train Google Premier Partners worldwide in machine learning, smart bidding, and maximizing profit. 
Headquarters: Great Neck, NY
Founded: 2011
Specialization: Digital Advertising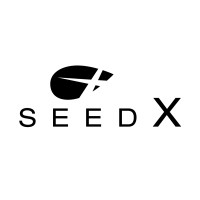 SeedX Inc
SeedX Inc is a leading digital and traditional marketing agency that specializes in technology development and business strategy for sustainable growth. With locations in Los Angeles and Austin, the team has a wealth of experience and expertise in marketing and communicating to a global audience. SeedX works with clients looking for a marketing partner to provide comprehensive strategy and services to support their growing businesses or larger companies and organizations seeking to tackle new challenges, markets, products, or campaigns. The company brings a unique blend of innovative ideation, technical skills, and expertise to every project and has achieved great success in various industries, including CPG, e-commerce, B2B, non-profit, and education.
Headquarters: Los Angeles
Founded: 2015
Specialization: Digital and traditional marketing, technology development, and business strategy for sustainable growth.

Metric Theory
Metric Theory is a top-performing digital marketing agency with an impressive track record of managing over $500 million in ad spend for more than 400 clients, including GoFundMe, Carvana, and Too Faced. With offices in San Francisco, New York City, Denver, Orange County, and Salt Lake City, Metric Theory is uniquely positioned to offer local expertise and national reach. They specialize in driving results for a variety of industries, including B2B technology companies, direct-to-consumer brands, consumer apps, ecommerce sites, and fast-growing start-ups. Each client is paired with a dedicated team that understands their specific industry and business needs, ensuring they receive tailored and effective marketing solutions.
Headquarters: San Francisco, California
Founded: 2012
Specialization: Performance digital marketing
Llama Lead Gen
Llama Lead Gen is a Long Island-based digital marketing agency that specializes in helping businesses achieve their lead-generation goals through paid social media marketing channels. Whether you're struggling to generate quality leads, kickstarting your marketing efforts, or seeking strategic advice to market your product/service, Llama Lead Gen can help you create an actionable game plan with clear steps to reach your goals. They work with clients to create a holistic digital marketing strategy tailored to their specific industry and business needs. The team consists of experienced marketers from top social media platforms such as LinkedIn and Facebook. They measure campaign success based on reporting and analytics, as well as the KPIs they set forth at the beginning to measure ROI and ROAS, along with suggested re-marketing tactics to engage leads further.
Headquarters: Long Island, New York
Founded: 2019
Specialization: Lead generation through paid social media marketing channels

Markacy
Markacy is a growth agency that helps leading brands and startups bring their vision to life and drive revenue growth. With a team of experienced strategists, marketers, creatives, artists, and engineers, Markacy delivers deep expertise in strategy, advertising and marketing, web, and analytics to drive engagement and value across all business aspects. The company is committed to building long-term business relationships and believes in hard work, honest feedback, and measurable results. Markacy's holistic growth agenda approach is powered by multidisciplinary thinking and a broad set of capabilities, helping clients achieve their most pressing business issues. While headquartered in NYC, Markacy has team members located in key cities across the US, including Boston, San Diego, and Miami.
Headquarters: New York City
Founded: Not mentioned on the website
Specialization: Growth agency with expertise in strategy, advertising & marketing, web, and analytics

Seller Interactive
Seller Interactive is a reputable marketing agency that provides comprehensive account management services for leading e-commerce platforms. With vast experience in managing over 150 brands across various product categories, Seller Interactive boasts a proven track record on Amazon. Their expertise spans product research, Amazon suspensions, counterfeits to PPC Ads, and listing optimization. The company is dedicated to delivering effective solutions for all Amazon challenges, ensuring maximum visibility and growth for their client's businesses. 
Headquarters: New York, NY
Founded: 2018
Specialization: Full account management services for major e-commerce platforms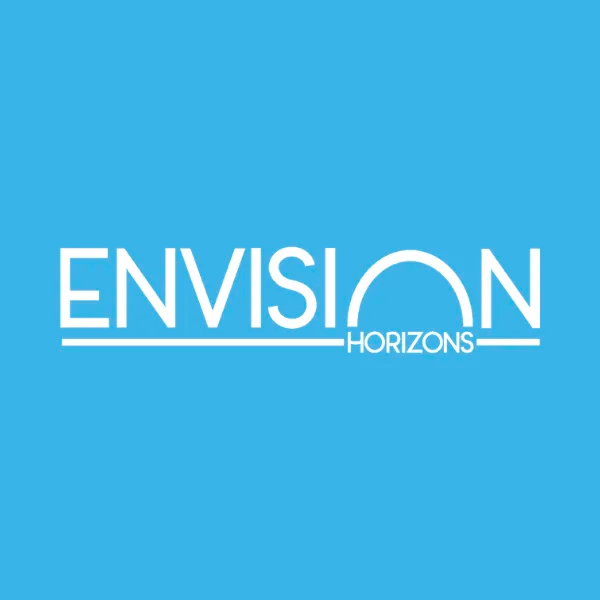 Envision Horizons
Envision Horizons is a premier e-commerce strategy and management firm, offering specialized services for Amazon and Walmart. Established in 2017 by a former Amazon employee, Envision Horizon's team has deep-rooted knowledge and expertise in Amazon's A9 search algorithm, allowing them to employ the best practices for aggressive sales growth. The firm's services include account management, search engine optimization, product detail page optimization, and pay-per-click and demand-side platform advertising strategies. Their main goal is to provide their clients with a strong foundation and thriving e-commerce business. Envision Horizons takes pride in its team of dedicated experts who work closely with clients to deliver comprehensive solutions tailored to their unique business needs.
Headquarters: New York, NY
Founded: 2017
Specialization: E-commerce strategy and management for Amazon and Walmart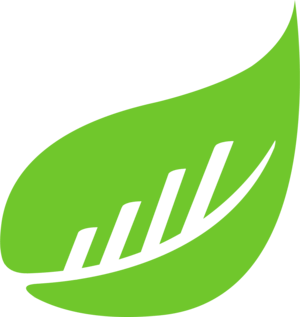 BusySeed
BusySeed is a highly acclaimed digital agency that prides itself on its innovative and tech-infused approach to marketing. With a team comprised of experts who have worked with renowned companies like Forbes, Toyota, and Western Union, BusySeed is the go-to agency for clients looking to achieve real ROI results. BusySeed has worked with over 300 businesses, reaching millions of people through their ads and generating thousands of sales, leads, and visits for their clients. They offer over 50 services to their clients and white-label partners, and have worked with over 30 industries across the US and the world. With mastery over 25+ digital platforms, from Facebook to Amazon, BusySeed is committed to breaking the status quo and delivering real results.
Headquarters: Miami, Florida
Founded: 2014
Specialization: Tech-infused digital marketing solutions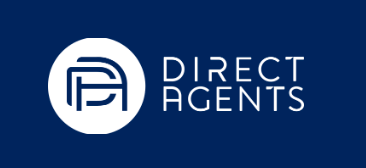 Direct Agents
Direct Agents is a minority-owned and led, innovative, and dynamic agency that leverages diverse thinking, constant experimentation, and technology to drive business growth and profitability for clients. Direct Agents is a market leader in Amazon and Retail Media Agency and has proprietary technologies, AI-powered campaign management, and comprehensive and holistic services to maximize product listings, brand awareness, and sales velocity. They also offer seamless reporting and multi-marketplace management across various eCommerce platforms. Direct Agents is a collaborative and passionate team committed to providing excellent service and delivering results for its clients.
Headquarters: New York City, NY
Founded: 2003
Specialization: Amazon and Retail Media Agency

E-Commerce Villa
E-Commerce Villa is a premier Amazon marketing company based in Long Island that specializes in helping manufacturers and retailers build and scale their e-commerce business. The company focuses on driving Amazon category domination and multiplying sales to achieve sustainable growth. As a strategic partner, E-Commerce Villa offers top-notch expertise and guidance in navigating the complexities of Amazon, ensuring optimal sales potential for clients. The company is led by two accomplished professionals, Muhammad Ali and Muhammad Danish Ali, who bring their extensive industry knowledge and expertise to create a dynamic leadership team. Their harmonious skill sets allow E-Commerce Villa to provide comprehensive financial and growth strategies tailored to the specific requirements of the e-commerce sector.
Headquarters: Long Island, New York
Founded: 2019
Specialization: Amazon Marketing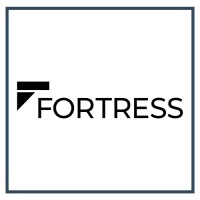 Fortress Brand
Fortress Brand is a technology-enabled retail agency headquartered in the heart of Soho in NYC. Since its inception in 2012, the agency has been representing high-caliber health, beauty, and wellness brands as their exclusive partner on the leading global online marketplace, Amazon. As a verified Amazon agency partner, their team of experts specializes in Amazon SEO, PPC, compliance, and content optimization, using their proprietary data-driven technology to offer full marketplace management, brand protection, logistics, digital merchandising, and performance optimization. They are committed to their client's success and offer a turnkey solution, which involves buying products directly from clients and fully managing their Amazon presence. Fortress Brand was recognized by Inc in 2020 as a Top 5,000 fastest-growing company.
Headquarters: Soho, NYC
Founded: 2012
Specialization: Technology-enabled retail agency specialized in Amazon marketplace management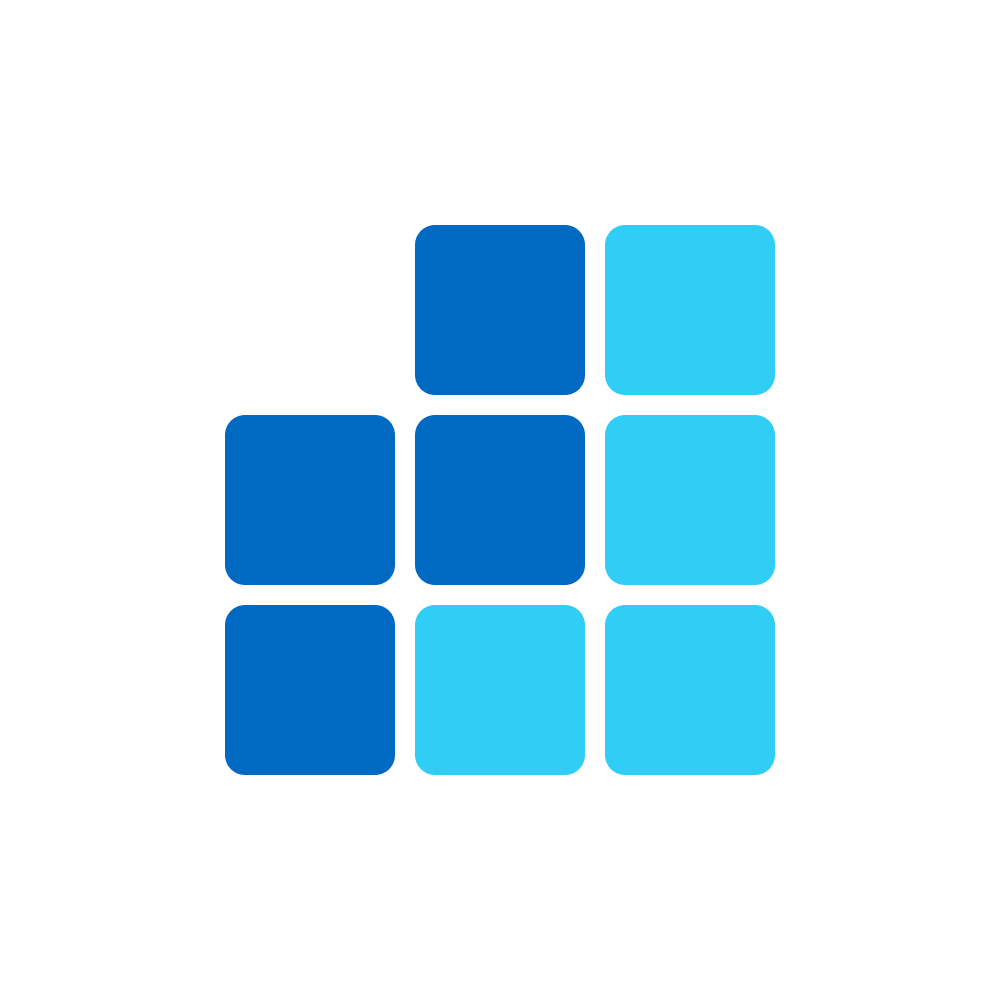 Adbricks
Adbricks is a leading performance marketing agency that specializes in helping eCommerce brands achieve sustainable growth and drive sales and profits on Amazon. With a team of PPC and SEO experts, Adbricks is adept at unlocking unique growth patterns and creating frameworks and strategies that are tailored to each client's specific needs. They also stay ahead of the ever-changing Amazon landscape by adjusting their strategies to match its evolution. Overall, Adbricks helps its clients boost their Amazon ads and achieve success in the highly competitive eCommerce industry.
Headquarters: New York City, USA
Founded: 2019
Specialization: Performance marketing for eCommerce brands on Amazon
Conclusion:
In conclusion, finding the right Amazon agency in Long Island can make all the difference in your ecommerce success. We've covered the top 15 contenders, but one agency stands out from the rest—NUOPTIMA. With their proven track record, cutting-edge strategies, and dedicated team, NUOPTIMA is the ultimate partner for unlocking your Amazon potential. Don't settle for less; give your business the edge it deserves and choose the best in the industry. Happy selling!