Struggling to navigate the Amazon marketplace? You're not alone. Competing in a vast e-commerce ocean filled with sellers can feel like an uphill battle. Maybe your Amazon sales are not hitting the numbers you aim for, or your Amazon SEO strategies aren't driving the expected traffic. We get it; it's frustrating.
But here's the good news: you don't have to face these challenges alone. The city of angels, Los Angeles, is brimming with exceptional Amazon marketing agencies, ready to take your online store from the backseat to the spotlight.
In this comprehensive guide, we've rounded up the 15 best Amazon agencies in Los Angeles. These top-tier ecommerce marketers have the expertise to help you achieve higher Amazon purchases and propel your brand to stardom. Ready to turn the tables on your Amazon journey? Let's dive in.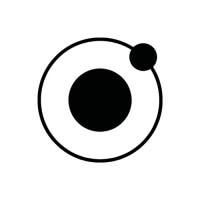 NUOPTIMA




NUOPTIMA – yes, that's us! You've found this page because we're so good at marketing we're able to promote ourselves (that's the sort of people you want in your business).
A bit about us
We're an honest growth agency, and our goal is to drive profit for your business. 
We don't work with everyone. In fact, we actively refuse 50% of all businesses that try to work with us. That's purely based on if we think we can make your campaign a success. We only grow as an agency if we can get you results and you refer us to your friends and family. 
Before you choose an Amazon agency, reach out to our team. We'll objectively tell you what we think, and if it's good, we'll propose a fair price alongside a set of growth expectations and KPIs.
Once you start to work with us, you'll be in regular contact with our team. You'll be provided with extensive data tracking and will see us on regular calls.
Our Amazon capabilities
We can service budgets from $100+ ad spend per day.

Management costs start from $1,000 per month.

We will optimise your Amazon listing to make your conversion rate as high as possible.

We will manage your fulfilment and shipping to ensure you're always in stock.

We will run your advertising campaigns, helping you achieve sales at a low ACOS. 

We will test different advertising campaigns so you can unlock scale.

We will launch your brand in new geographies to access new audiences and markets.

We will optimise your review profile to ensure your 4.5+ stars and trusted by prospective customers.

We will solve seller account and Amazon support issues.

We will launch new ASINS for you profitably so you can hit the ground running.

We will drive off Amazon traffic to boost your seller ranking.
Next steps
Firstly, you should visit our Amazon services page

here

.

Then, you should read through some case studies

here

.

And when you're ready, send us a message or book a call

here

.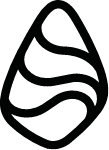 Single Grain
Single Grain is a full-service digital marketing agency based in Los Angeles that helps businesses increase revenue and lower customer acquisition costs through strategic marketing. Their digital marketing specialists use a combination of proven strategies and innovative marketing tech to scale businesses and drive growth. With a thorough understanding of new technologies and their application to different businesses, Single Grain takes brand-building to the next level and never settles for mediocre results. The agency specializes in high-ROI ecommerce marketing campaigns, offering expert services in Amazon advertising, paid search and social ads, content marketing, SEO, CRO, and more. With a focus on creating the most successful ecommerce marketing campaigns possible, Single Grain has become a go-to partner for some of the coolest companies in the ecommerce space.
Headquarters: Los Angeles, CA
Founded: 2009
Specialization: Full-service digital marketing agency with expertise in high-ROI ecommerce marketing campaigns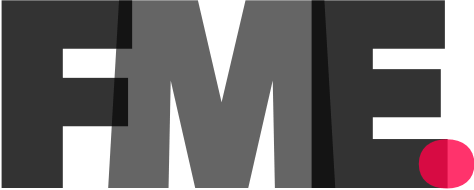 FountainheadME
FountainheadME is a team of eCommerce professionals who blend the art of sales with the science of complex mathematics to help sellers win at eCommerce, whether on Amazon or other platforms. They believe that a seller needs both an intuitive understanding of buyer behavior and the ability to apply numbers to express the how, what, when, and where of that behavior. Their expert team of full-service Amazon account managers, online marketers, UX/UI specialists, and full-stack developers work closely with clients to deliver cohesive, data-driven strategies and unparalleled techniques. With a team of 32 industry experts, FME prides itself on being able to assemble the best eCommerce minds in the industry to help fast-track their clients' growth.
Headquarters: Santa Monica, CA
Founded: 2013
Specialization: eCommerce marketing and Amazon account management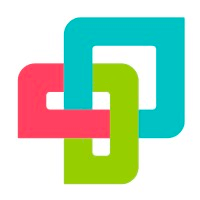 amazzia
Amazzia is a full-service partnership that aims to maximize the e-commerce success of brands. With more than 20 years of experience in Amazon and e-commerce digital marketing in Los Angeles, the team offers tiered programs and solutions to cater to the needs of brands. They offer brand protection, digital marketing, and distribution services to help brands accelerate their growth and expand their opportunities. Amazzia's team comprises experts in Amazon business, marketing, compliance, technical, and creative services. They offer a personalized service and expert knowledge to guide brands to succeed on Amazon. Through their all-encompassing approach, they provide strategic solutions to benefit both their partnership and the brand. Amazzia is dedicated to protecting the integrity of the brand and keeping customer trust intact.
Headquarters: Los Angeles, California
Founded: 1998
Specialization: Amazon and e-commerce digital marketing

Lero
Lero is a full-service Amazon marketing company based in Los Angeles, providing advanced supply chain solutions, organic product ranking, and exceptional customer support to help businesses drive more sales and reduce costs. With over $1 billion in eCommerce sales, Lero is a trusted partner for brands looking to accelerate their growth on Amazon, Walmart, eBay, and other marketplaces. The company's team comprises marketplace experts, software engineers, brand managers, advertising specialists, and creative directors who work tirelessly to ensure that clients receive the highest level of service and expertise. Lero tailors its solutions to meet the specific needs and goals of each client, and the company is committed to establishing strong partnerships with its clients to achieve profitable growth together.
Headquarters: Los Angeles, California
Founded: 2010
Specialization: Full-service Amazon marketing and supply chain solutions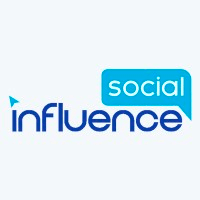 Social Influence
Social Influence is a leading full-service digital marketing agency that specializes in helping small-to-mid-sized DTC brands achieve their biggest goals. The team of consumer product experts offers a range of services that span social media, eCommerce, content, and retail to improve and expedite customer journeys from entry to conversion. From new account setup and category approval to inventory management and account recovery, Social Influence provides comprehensive management solutions that help startups grow. They also use AI-guided analytics tools with decades of eCommerce experience to build omnichannel advertising campaigns that perform and convert. With their one-on-one consultations, Social Influence takes a deep dive into your eCommerce accounts, evaluating how to best leverage your current resources to increase brand awareness, maximize sales, and build your brand online.
Headquarters: Los Angeles, California
Founded: 2017
Specialization: Digital marketing services for small-to-mid-sized DTC brands

Beverly Hills SEO Agency
Beverly Hills SEO Agency is an SEO company that specializes in unlocking the hidden potential of e-commerce stores. Their comprehensive suite of services is designed to help businesses optimize their search engine results, increase visibility, and improve user experience. With their tailored SEO solutions, businesses can reach a wider audience, drive qualified traffic to their website, and maximize conversions. Their experienced professionals understand the obstacles that e-commerce businesses face and help businesses to avoid common mistakes such as poor website design, low prices, lack of marketing strategies, neglecting security measures, and ignoring feedback. 
Headquarters: Beverly Hills, California
Founded: 2019
Specialization: SEO services for e-commerce businesses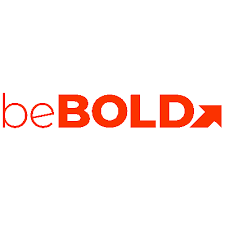 beBOLD Digital
beBOLD Digital is a full-service omni-channel provider that specializes in helping beauty brands scale their businesses, gain market share, and dominate the digital shelf on Amazon and Walmart. Their team of beauty professionals, sellers, and digital marketing experts has over 60 years of combined experience in the beauty industry. They offer a range of services that include Amazon account management, advertising, DSP advertising, SEO, A+ content and design, listing optimization, and vendor recovery services. At beBOLD Digital, they work closely with their clients to understand their unique needs and challenges, and tailor their solutions to meet those specific goals. With their expertise, they can help your beauty brand stand out and succeed in a highly competitive marketplace.
Headquarters: LCosta Mesa, CA
Founded: 2017
Specialization: Full-Service Omni-Channel Provider for Amazon & Walmart in the Beauty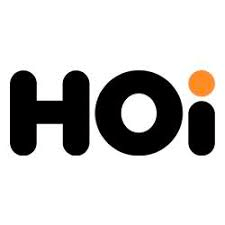 HOI Solutions
HOI Solutions is a full-service web, software, and mobile app development company specializing in building technical products and solutions for startups, small businesses, and enterprise-grade brands. With a focus on delivering results and helping clients achieve their business goals faster, HOI Solutions offers a range of services including Android and iOS app development, game design and development, SaaS consultancy, and web development. Their team of experts in design and development are dedicated to delivering innovative and effective solutions that help their clients stay ahead of the curve in the fast-paced world of technology. With a commitment to quality, reliability, and customer satisfaction, HOI Solutions is the ideal partner for anyone looking to bring their tech ideas to life.
Headquarters: Los Angeles, California
Founded: 2015
Specialization: Web, software, and mobile app development

Digital Papercuts
Digital Papercuts is a global digital marketing agency that helps businesses build a stronger digital presence, grow their brand, and connect with more customers. Unlike other digital marketing companies, Digital Papercuts actively builds and operates its own online businesses to test out new ideas. The agency focuses on search engine optimization (SEO) to help businesses achieve top rankings on Google. Led by CEO Ron Kloth, a third-generation Californian, Digital Papercuts is passionate about helping businesses succeed by employing multiple marketing techniques that align with Google's current and future algorithms. With roots in Southern California and a global presence, Digital Papercuts is dedicated to helping businesses worldwide.
Headquarters: Huntington Beach, CA
Founded: 2019
Specialization: Global digital marketing agency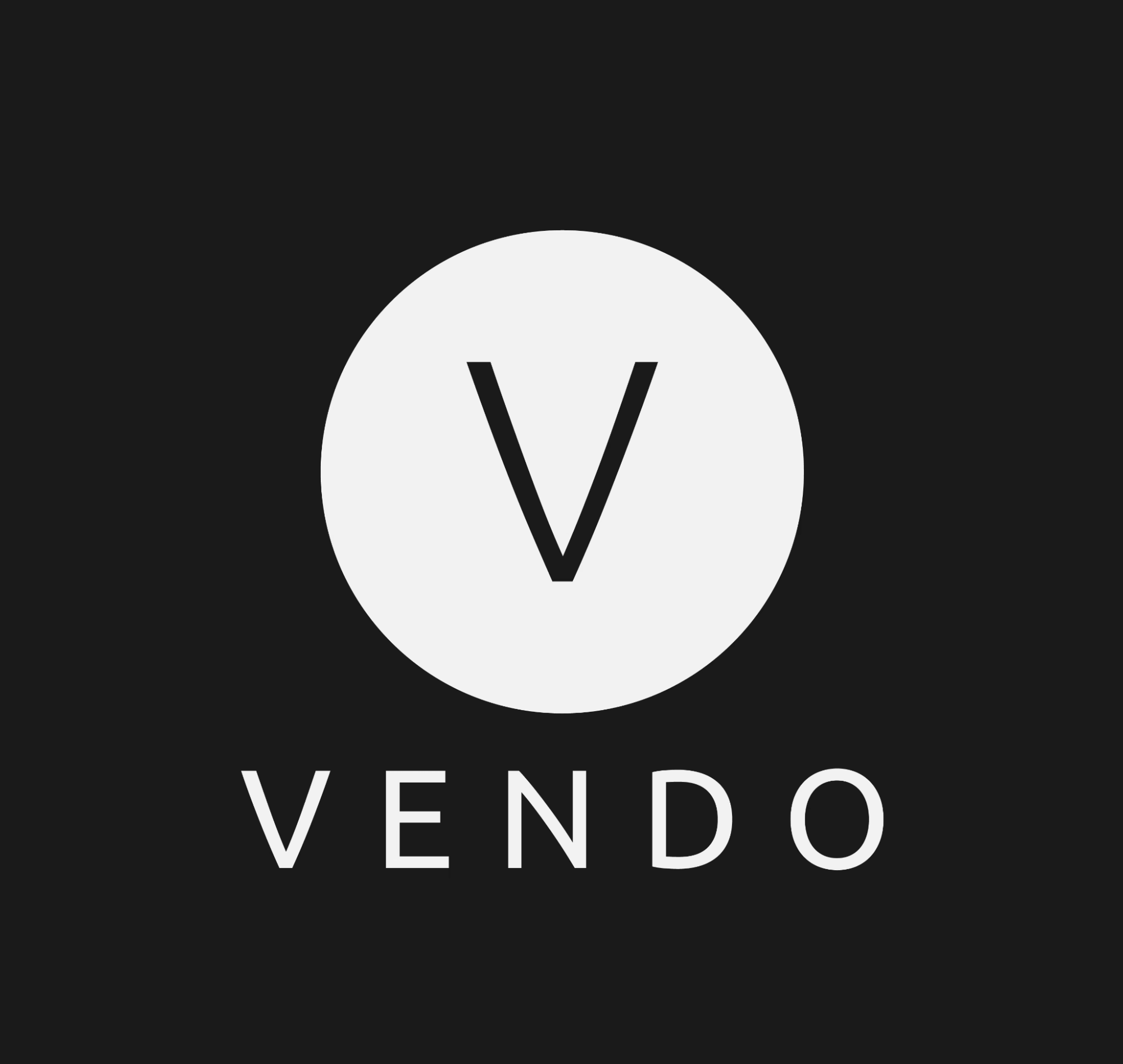 Vendo
Vendo is a team of retail industry experts that help brands navigate the complex and ever-evolving digital marketplaces. With a focus on protecting your brand and driving sales growth, Vendo provides a collaborative strategy that is designed by cutting-edge specialists to build your brand on a strong foundation. Whether you're looking to start from scratch, expand your presence into new marketplace channels, or break into brick and mortar, Vendo can guide you through the process. With their deep-rooted retail relationships, they enable brands to tell their story, spend smart, and grow profitably while gaining access to more customers. 
Headquarters: Los Angeles, CA
Founded: 2012
Specialization: Helping brands navigate digital marketplaces, creating e-commerce strategy, protecting brand, and driving sales growth.

Advice Interactive Group
Advice Interactive Group is a full-service advertising agency based in Dallas, Texas. With a team of experienced marketing professionals, the company offers clients a unique voice in the marketplace. Their experts specialize in developing online marketing strategies, search engine marketing and optimization, pay-per-click advertising, web design and development, and online reputation management. At Advice Interactive Group, their mission is to help businesses grow and thrive in the competitive digital landscape.
Headquarters: Dallas, Texas
Founded: 2008
Specialization: Online marketing strategies, search engine optimization, pay-per-click advertising, web design and development, online reputation management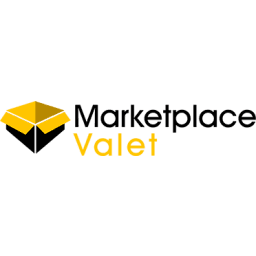 Marketplace Valet
Marketplace Valet is a trusted Amazon marketing company that offers a range of services to help brands optimize their direct-to-consumer sales on marketplaces globally. With over 19 years of experience, the company has become an expert in Amazon PPC management, Amazon listing optimization, and multi-channel order fulfillment. They have created more than 200,000 listings that have generated over $100,000,000 in online sales. The company's success is reflected in the 400,000+ seller reviews on Amazon.com and 570,000+ seller reviews on eBay. Marketplace Valet's mission is to help brands dominate the marketplace and achieve maximum growth by providing the necessary expertise to take their business to the next level.
Headquarters: Riverside, CA
Founded: 2002
Specialization: Amazon PPC management, Amazon listing optimization, multi-channel order fulfillment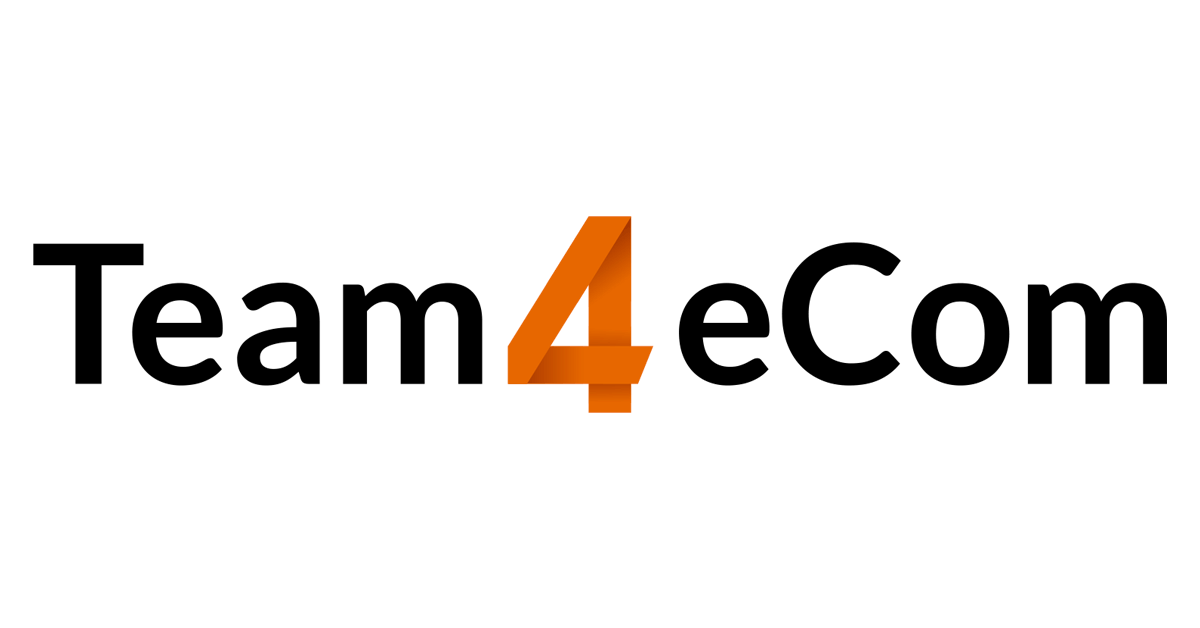 Team4eCom
Team4eCom is a leading eCommerce solution provider with more than 20 years of experience in the digital space. They offer tailored eCommerce data support solutions, including data entry, product description writing, image editing, catalog management, and more. The company is backed by a team of over 500 experts who work closely with each client to deliver comprehensive end-to-end eCommerce data management services. With a network of 5,000 global clients and a 100% client satisfaction rate, Team4eCom is one of the most trusted eCommerce outsourcing companies.Whether you're a startup or an industry leader, Team4eCom can help you succeed in the highly competitive digital space.
Headquarters: Laguna Beach, CA
Founded: 2019
Specialization: eCommerce data support solutions

Digital Market Mind
Digital Market Mind is an Amazon marketing company in Los Angeles with over a decade of experience in various industries such as real estate, health and wellness, manufacturing, healthcare, eCommerce, and more. They help startups and established businesses establish marketing plans and profit-driving campaigns. Their passion is driven by the success businesses gain when working with them. Digital Market Mind is dedicated to bringing their clients' businesses the attention they deserve to make their marketing campaign effective. They strive to bring their clients the greatest service with an ongoing relationship to make their brands win! Their mission is to increase their clients' business's potential to connect with customers.
Headquarters: Fontana, CA
Founded: 2019
Specialization: Amazon marketing solutions
Conclusion:
And there you have it, your curated list of the 15 top-notch Amazon agencies in Los Angeles. Each one brings something unique to the table, but if you want a company that consistently shines bright, NUOPTIMA is the way to go. Their proven strategies and in-depth expertise have propelled numerous Amazon sellers to e-commerce stardom. So why not give your online store the Hollywood treatment it deserves? Take the leap with NUOPTIMA and watch your Amazon success story take off!