Selling on Amazon can feel like trying to stand out in the bustling crowd of Times Square. Your Amazon sales don't match your expectations, and the Amazon SEO strategies you've tried aren't pulling in the traffic you need. The competition is fierce, and at times, it feels like you're shouting into the void.
But here's the silver lining: New York City, the city that never sleeps, is home to some of the world's top Amazon marketing agencies. And they're ready to help you conquer the e-commerce landscape.
This guide is your ticket to the 15 best Amazon agencies in New York. These ecommerce marketers are the game-changers you need to boost your visibility and achieve higher Amazon purchases. So, ready to turn your Amazon store into the city's next big attraction? Let's dive in.
NUOPTIMA
NUOPTIMA – yes, that's us! You've found this page because we're so good at marketing we're able to promote ourselves (that's the sort of people you want in your business).
A bit about us
We're an honest growth agency, and our goal is to drive profit for your business. 
We don't work with everyone. In fact, we actively refuse 50% of all businesses that try to work with us. That's purely based on if we think we can make your campaign a success. We only grow as an agency if we can get you results and you refer us to your friends and family. 
Before you choose an Amazon agency, reach out to our team. We'll objectively tell you what we think, and if it's good, we'll propose a fair price alongside a set of growth expectations and KPIs.
Once you start to work with us, you'll be in regular contact with our team. You'll be provided with extensive data tracking and will see us on regular calls.
Our Amazon capabilities
We can service budgets from $100+ ad spend per day.

Management costs start from $1,000 per month.

We will optimise your Amazon listing to make your conversion rate as high as possible.

We will manage your fulfilment and shipping to ensure you're always in stock.

We will run your advertising campaigns, helping you achieve sales at a low ACOS. 

We will test different advertising campaigns so you can unlock scale.

We will launch your brand in new geographies to access new audiences and markets.

We will optimise your review profile to ensure your 4.5+ stars and trusted by prospective customers.

We will solve seller account and Amazon support issues.

We will launch new ASINS for you profitably so you can hit the ground running.

We will drive off Amazon traffic to boost your seller ranking.
Next steps
Firstly, you should visit our Amazon services page

here

.

Then, you should read through some case studies

here

.

And when you're ready, send us a message or book a call

here

.
Power Digital
Power Digital is an industry-leading Amazon marketing agency in New York that is dedicated to helping businesses conquer the Amazon marketplace. Their team of experts has years of experience in Amazon management and marketing, and they leverage their expertise to help clients stand out in overcrowded marketplaces. With a focus on full-service Amazon and retailer management, Power Digital offers services such as inventory management, product listing creation, and an adaptive Amazon marketing strategy. Their proprietary technology, Nova, allows them to analyze businesses through first-party data, simplifying investment planning for marketing and diligence in M&A. Through meticulous testing and data science, their dynamic team challenges traditional ways of planning and measurement across each milestone of the customer journey, ultimately igniting revenue and brand recognition for their clients.
Headquarters: New York
Founded: 2012
Specialization: Amazon Marketing and Management
LinkGraph
LinkGraph is a leading digital marketing agency that offers award-winning services and cutting-edge software to help businesses grow their traffic. As an experienced Amazon Ads agency, they offer optimization services to help businesses achieve maximum impact and create attractive and effective Amazon Ads. With their expertise, they can set up and manage campaigns, ensuring that they are compliant with Amazon's policies, monitor their performance, and make adjustments as needed. LinkGraph specializes in running profitable Amazon campaigns with low ACOS and high engagement. They have a proven track record of results and have helped businesses achieve a 5x ROI with Amazon Ads alone.
Headquarters: New York, USA
Founded: 2018
Specialization: Digital marketing and SEO services
Markacy
Markacy is a New York-based digital strategy firm that specializes in helping businesses maximize their marketing investments. With expertise in finance, media, strategic planning, and marketing operations, Markacy partners with executive leadership to develop cross-channel strategies aligned with core growth KPIs. The company is focused on helping leading brands and startups accelerate revenue growth through deep expertise in strategy, advertising and marketing, web, and analytics. Their multidisciplinary approach to driving engagement value sets them apart, with a team of experienced strategists, marketers, creatives, artists, and engineers. Markacy believes in hard work, honest feedback, and measurable results, and is committed to establishing long-term business relationships. In addition to their New York headquarters, Markacy has team members in Boston, San Diego, and Miami.
Headquarters: New York City
Founded: 2017
Specialization: Digital strategy and marketing operations
t/hawk digital
t/hawk digital is a digital marketing agency with over 20 years of experience helping businesses solve their digital marketing problems and drive growth. They are a blend of a digital studio, a marketing consultancy, and a creative hub. t/hawk digital works closely with clients to understand their marketing needs and provide technology-driven solutions that inspire growth. They specialize in digital advertising, including pay-per-click (PPC), Google Ads, Amazon program management, and social media advertising. t/hawk digital is committed to providing clients with tailored and effective digital marketing solutions that drive business growth.
Headquarters: New York, NY
Founded: 2014
Specialization: Digital advertising, pay-per-click (PPC), Google Ads, Amazon program management, social media advertising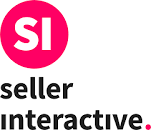 Seller Interactive
Seller Interactive is a highly effective marketing agency that specializes in providing full account management services for major e-commerce platforms. The company has a strong track record on Amazon, having owned or managed more than 150 brands across various product categories. From listing optimization to PPC ads, Amazon suspensions, counterfeits, or product research, Seller Interactive has the proven experience and expertise to handle all your Amazon-related needs. Their highly skilled team of professionals ensures that all their clients' e-commerce needs are catered to with the utmost care and attention. The company's primary focus is on delivering exceptional results to clients while providing top-notch customer service.
Headquarters: New York, NY
Founded: 2018
Specialization: Amazon marketing and account management
Envision Horizons
Envision Horizons is a reputable e-commerce strategy and management company that specializes in Amazon and Walmart. The firm was founded in 2017 by an ex-Amazon employee who has extensive knowledge and expertise in the A9 search algorithm. Envision Horizons' top services include account management, SEO, product detail page optimization, and PPC and DSP advertising strategy, designed to give their clients a robust foundation for a thriving e-commerce business. The team is dedicated to delivering outstanding results through their extensive knowledge of Amazon and Walmart's platforms, which they leverage to drive sales for their clients.
Headquarters: New York, NY
Founded: 2017
Specialization: E-commerce strategy and management for Amazon and Walmart
Direct Agents
Direct Agents is a full-service digital marketing agency with over 20 years of experience in eCommerce marketing. The agency has a team of over 100 experts who develop bespoke strategies that encompass Amazon and other retail marketplaces, as well as digital media channels. The agency takes an organic approach to strategy and focuses on sustainable growth that includes SEO optimization, A/B testing, and pricing and promotions testing. Direct Agents also provides clients with account setup, product strategy, and storefront design services, as well as feedback for on-page management and optimization technology (FOMO) and review generation. Founded in 2003 by brothers Josh and Dinesh Boaz, Direct Agents is an independently-owned agency with offices in New York City and Los Angeles.
Headquarters: New York City, NY
Founded: 2003
Specialization: Full-service digital marketing agency with a focus on eCommerce marketing
Acadia
Acadia is a modern digital agency that is obsessed with helping clients achieve growth. With a team of experts in Retail Media & Marketplaces, Analytics, Paid Media, SEO, CRO, and Full-Service Social, Acadia provides comprehensive solutions that solve clients' complex data challenges. They assemble some of the best minds across digital marketing to focus on what will move businesses forward, offering great insights, account restructures, and harder-working performance creative. The retail media and marketplaces practice at Acadia was first founded under the name Bobsled Marketing in 2015, which was ranked as a top solution provider in the Amazon ecosystem by Business Insider and Marketplace Pulse. In 2022, Bobsled joined forces with Acadia, offering online retail consulting services to established brands, along with a robust array of digital growth marketing solutions. Acadia specializes in retail media and marketplaces, with deep expertise in Amazon, Walmart, Instacart, and Target. They are an Amazon Advertising Verified Partner and a Walmart marketplace solution provider.
Headquarters: New York City, NY
Founded: 2015 (Bobsled Marketing); 2022 (Acadia merger)
Specialization: Retail Media & Marketplaces, Analytics, Paid Media, SEO, CRO, and Full-Service Social
E-Commerce Villa
E-Commerce Villa is a premier Amazon advertising company specializing in advanced Amazon advertising tools and PPC, which can help to rank your products higher on Amazon and guarantee sustainable growth. Their certified Amazon advertising experts utilize various result-driven marketing strategies like Amazon Posts, Amazon Live, influencer marketing, and press releases, along with Amazon PPC to multiply your sales and increase your return on ads spend. The team at E-Commerce Villa understands the complexities of e-commerce and provides exceptional guidance and expertise to help brands achieve sustainable growth, maximize sales potential, and provide top-notch service. Established by two accomplished professionals, Muhammad Ali and Muhammad Danish Ali, the leadership team brings extensive knowledge and experience to the table. 
Headquarters: New York, NY
Founded: 2019
Specialization: Advanced Amazon advertising tools and PPC
Jay Street Partners
Jay Street Partners is a specialized strategy consultancy that helps brands achieve success on the Amazon platform. They have a team of industry experts with a deep understanding of Amazon's best practices and cutting-edge strategies to help businesses soar to new heights. Whether you are new to Amazon, underperforming or established, Jay Street Partners can help you optimize effectively and maximize your results. They offer a comprehensive range of services, including Amazon strategy development, account management, advertising and promotion, product page optimization, and social integration. Their team will work closely with you to develop a customized Amazon strategy, optimize your product listings and maximize your profitability. 
Headquarters: New York, NY
Founded: 2018
Specialization: Amazon strategy consultancy
Fortress Brand
Fortress Brand is a New York-based company that helps consumer brands accelerate their growth on online marketplaces. The company offers end-to-end Amazon retail management services and has a dedicated team of in-house specialists to support clients at any stage of their brand's lifecycle. Fortress Brand was founded in 2012 by two brothers who started selling wellness supplies on Amazon and realized they needed a way to protect their brands from price and reputation damage caused by other resellers. Today, Fortress Brand works with over 70 exclusive partnerships with brands in the beauty, health, wellness, and CPG categories, including Glow Recipe, Youth to the People, and HUM Nutrition. The company leverages data-driven insights and deep industry knowledge to create unique strategies for each brand's success.
Headquarters: SoHo, New York City
Founded: 2012
Specialization: Accelerating the growth of consumer brands in online marketplaces
Adbricks
Adbricks is a performance marketing agency that specializes in helping eCommerce brands achieve sustainable growth on Amazon. Established in 2019, the agency has been delivering innovative advertising solutions to its clients while constantly improving them. Adbricks utilizes unique frameworks and strategies to unlock its clients' growth patterns and ensure rapid growth while maintaining their brand's identity. Unlike traditional Amazon advertising, Adbricks offers a comprehensive approach that helps brands scale their acquisition strategies while keeping them on-brand. The agency's personalized team provides 24/7 support, and their performance marketing methodology integrates creative imagination with data-driven marketing to build brand awareness and drive purchases.
Headquarters: New York, NY
Founded: 2019
Specialization: Performance marketing agency for eCommerce brands on Amazon
Shalmie
Shalmie is a digital performance marketing agency based in New York that focuses on providing targeted and quality traffic, leads, and ROI using data and analytics. The agency is an expert in Amazon PPC services with a background purely focused on e-commerce. The founder, Dani Shalmone, has extensive experience in sales management for thousands of products on third-party marketplaces, including new product launches, white-labeling, established brands, and more. The agency offers full transparency and no hidden fees, providing clients with complete clarity on all charges, fees, and deliverables.
Headquarters: Brooklyn, NY
Founded: 2016
Specialization: Digital performance marketing
Appaloosa Marketing
Appaloosa Marketing is a full-service marketing agency that provides a range of services to help businesses grow and succeed. From creative design to in-house PPC, SEO, Analytics, social ads, data science, and more, they have everything you need to run successful marketing campaigns. They specialize in Pay-per-click (PPC) advertising, with a focus on Amazon Advertising, Google Ads, and FB/IG/Meta Ads. Led by Michael, a former Creative Marketing Agency PPC/SEO Specialist, they combine old-school PPC strategies with modern AI- and Machine-Learning-Powered Advertising techniques. With extensive experience in e-commerce, CPG, start-ups, and established sellers, Appaloosa Marketing is a trusted eCommerce specialist in NYC that businesses can rely on for managing their online presence.
Headquarters: New York City
Founded: 2019
Specialization: Pay-per-click (PPC) advertising, Amazon Advertising, Google Ads, social ads
Conclusion:
And there you have it, a handpicked selection of New York's 15 finest Amazon agencies. Each one brings a unique set of skills to the table, but if you're looking for the cream of the crop, NUOPTIMA is the way to go. With a track record of e-commerce triumphs, their expertise and tailored strategies are just what you need to make your Amazon store shine. So, why not give your online business the New York City success story it deserves? Partner with NUOPTIMA and watch your Amazon dreams soar!